Disclaimer: This story includes details of child abuse that may be triggering to some.
"I could start my story by telling you every little detail of the hardships poured on me at such a young age. I could take you on a journey of sadness, pity, pain, loneliness, and darkness. I could take you to the room where my father first molested me, confusion, anger, and frustration creeping in me while it happened.
Unable to move, this has been the moment I have felt the numbest. I could describe to you the moment when fear poured down the pit of my stomach as doctors shoved a camera between my legs while my mother held my hand, tears streaming down my cheeks. The doctors wanted to ensure I had not been raped. My father had not raped me, but I felt I had been raped by the doctors. I could describe the anger I felt toward my father for being back in my life and how he unleashed his anger towards my mother, my siblings, and myself. In his eyes, we were at fault for destroying his life and making the mistake of touching me. He mostly blamed my mother for the reason he ended up in jail. There were years of physical and emotional abuse. I could tell you about the time my cousin slipped his hands down my breast at that dining table, whispering to not tell anyone, while I froze in disbelief this was happening to me.
I could tell you about the time my father, through manipulation and grooming, would permit himself to watch me as I took showers. He bribed me to kiss him like lovers do because he had to 'teach me' so when I started dating, I would be 'prepared.' He did many other things fathers should never do to their daughters. Those were the longest four years of my life, but the fear of sending my father back to jail was far worse than speaking up of the wrongdoings. Who else would be able to support my family and me?
I could tell you about the time, freshman year of college, when a friend touched me while I slept. I felt his breath next to mine as he moved my hand to his genitals and made me touch him. I tried to demand my brain to tell my body to move and fight back. But I felt stupid for confiding to him the abuse I had experienced throughout my life and for sharing such a vulnerable part of me to someone I thought I could trust, only to have him do the same thing to me.
I could tell you about the long nights I would write and rewrite my suicide note because no one could understand the sadness in my heart. I could tell you about the adrenaline rush I felt while I pressed the sharp metal into my skin, encouraging myself to cut deeper until I could feel no more. I could share the side effects abuse has on their victims, the barriers that are created, the nights of anxiety, the questioning of our self-value, the darkness, the hoping that one day we will be normal. I could share the inability to allow people in because we are too afraid to be accepted by our defaults, yet the longing of meeting someone who would accept us with our scars. The low self-esteem and the excruciating hate towards our bodies for attracting others to treat us as such. The frustration when we have triggers while we come across that one song, one word, one scent, or one film that takes us back to that moment. The thought that all these years of abuse were our faults because we weren't strong enough to scream, to kick, to voice, 'I HAVE HAD ENOUGH!'
I could break down how being abused creates a physiological breakdown on their victims. There are moments when you feel sad for your perpetrator because if you were to speak up and reveal their identity, it will destroy their lives. They will hurt and be perceived as a monster. At moments, I want to scream and shout at society for quieting down these stories because these things keep happening to our sons and daughters, to our fathers and mothers. Yet we don't believe them when they find the bravery to step forward and share their own stories. We feel constant pressure from our own families to keep it quiet, because god forbid the shame it can bring on the family if anything like this is exposed.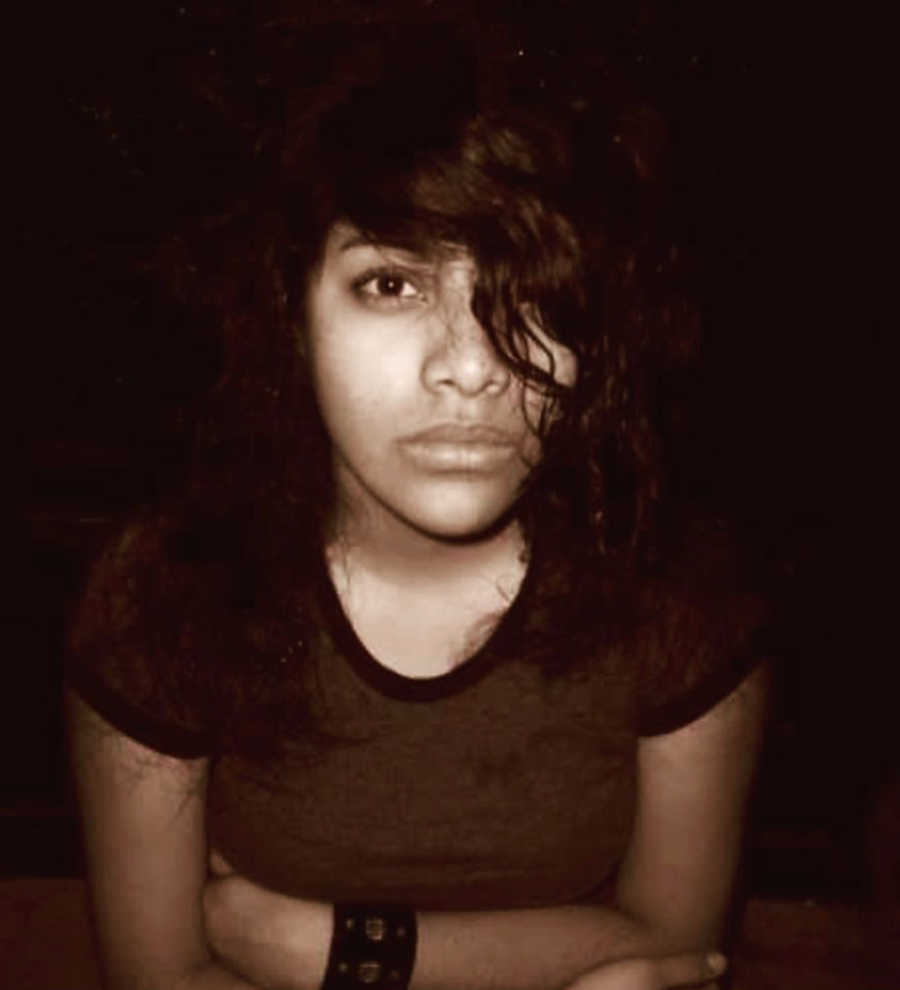 I was asked to write about my experience back in August of last year but little did I realized that through the process, there were so many triggers. I spiraled into a dark hole. I am thankful for my therapist, who stepped in and guided me through some trying moments when I didn't think I had it in me to move forward. I have my sister to thank for allowing me to break and made me feel safe during this writing process. I want to thank my best friend, Christian, for stepping up and being a wonderful support system through it all, along with many other people for their kindness, words of encouragement, or simply for checking on my well-being. It takes a village to heal and openness to allow yourself to heal.
Within all that pain, I also want to focus on the moment my life changed for the better. When you spend a decade dwelling and wishing you had a different life, it can take a toll on you, spiritually and mentally. I took it upon myself to live and experience what being genuinely happy meant, to fall in love, see the world, be inspired, and feel everything life has to offer. I came to an understanding at the age of 17, that the only way I could do so was by taking control of my life and making it happen. I understood I had been through a lot and would continue to go through ups and downs in life, but I could not allow it to cloud the beauty the world has to offer. How much worse could it get? If I had endured so much agony, darkness, and pain–what else could be thrown my way I wouldn't be able to overcome?
I think this is when I permitted myself to see I was stronger than I thought. Within this understanding, I also emerged into the path of forgiving those who had caused me harm. It was quite an extensive journey but necessary for my own sake. I can confidently say that my father, despite all his wrongdoings, has accepted the pain he caused me and sincerely apologized for hurting me as much as he did. We are in a better place–not perfect but amicable enough for me to move on with my life.
In closing, I can't emphasize enough YOU are not alone. It is okay to seek help and set boundaries. It is okay to take care of yourself and your needs, to vocalize when you can no longer continue. There are many of us ready to embrace you and cry along with you. We only have one life, with no guarantee when we will expire, but in the meantime, make sure you make the best of it. Such memories would be the only thing we will be able to take along with us. Life happens and at times, it can be hard. Know you are the narrator to your own story and know NOW, you are in a safe place with the power to make it as colorful as you want. Be free. You deserve it."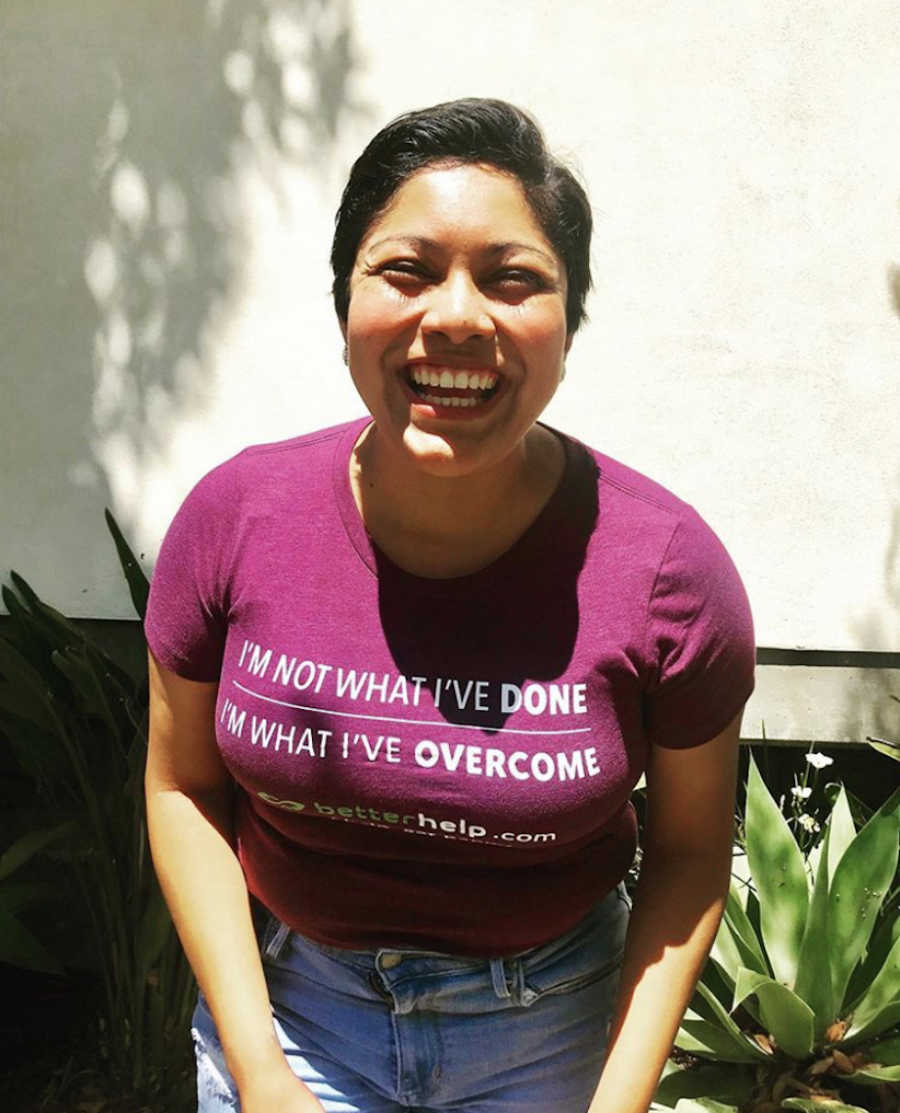 This story was submitted to Love What Matters by Zoyla Pinacho from Los Angeles, California. You can follow their journey on Instagram. Do you have a similar experience? We'd like to hear your important journey. Submit your own story here. Be sure to subscribe to our free email newsletter for our best stories, and YouTube for our best videos.
Read more powerful stories like this:
'You and I will never speak again,' I told my mother. She'd sleep nude next to me, crowning me the 'man of the house.': Man overcomes child abuse, trauma, 'The person in that mirror was not the real me, and I knew it'
'Who are you hiding from?' I was forbidden from closing the door while I showered or used the restroom. I wasn't daddy's little girl anymore.': Woman overcomes childhood abuse, 'You will survive. Your life is worth saving and fighting for'
Do you know someone who could benefit from this story? Please SHARE on Facebook to let them know a community of support is available.