"'You don't want to leave his side today. This is the last day you will see him alive.'
A tear slipped down the palliative care nurse's cheek. I turned and looked at my husband lying in his hospital bed. He was struggling to breathe. He was suffering, and there was nothing I could do to help. I had been holding his hand for about 3 hours now. I clutched his hand even tighter. I wasn't going to let him go. I couldn't. I felt like the world was caving in on me. I can't lose him, Lord. I don't know how I will live.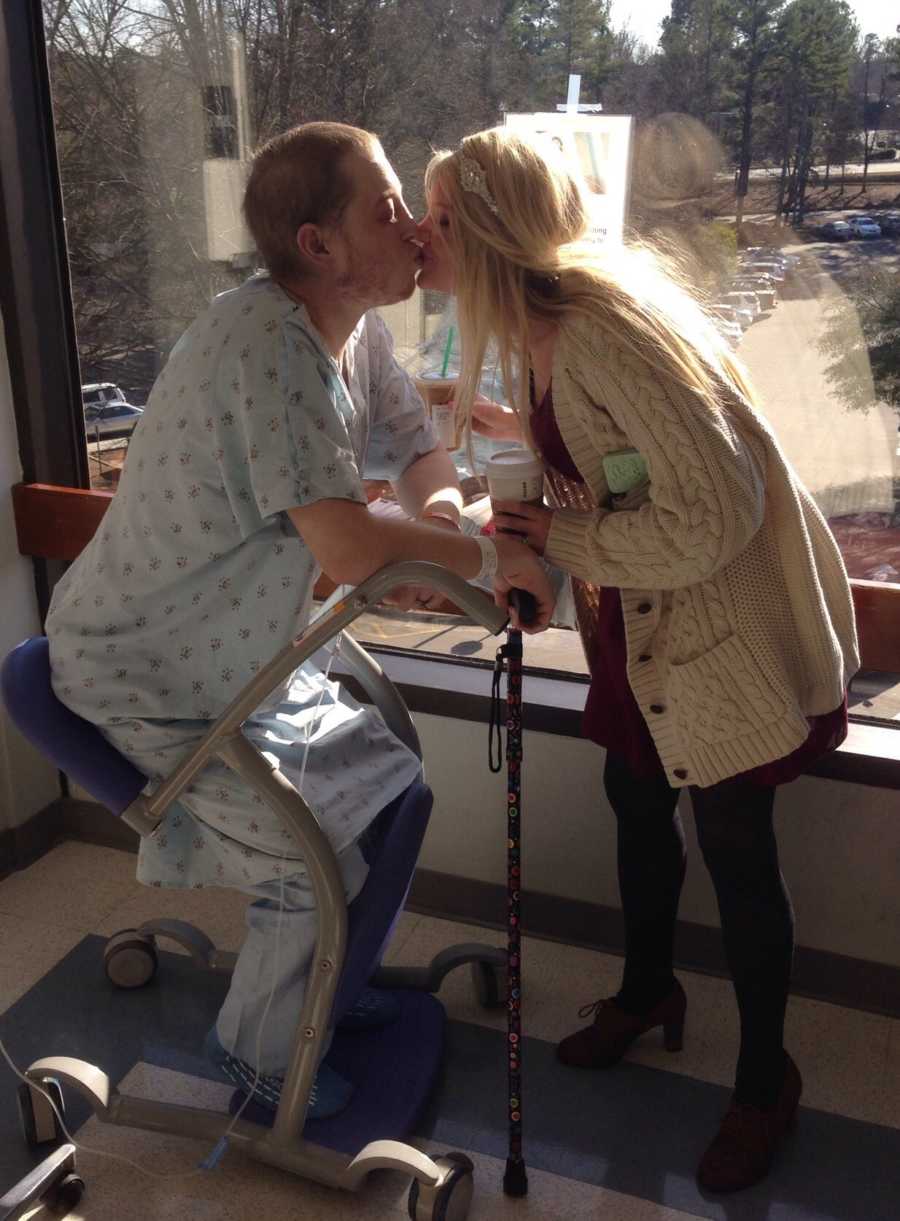 Jordan Lewis was a man among men. He was gracious, humble, thoughtful, and compassionate towards everyone. He never met a person who didn't love him instantly, and honestly, I don't think there was a single person in the world he couldn't see the good in. We had been married for 8 ½ months, and it had been quite the journey. Jordan was diagnosed with cancer 3 weeks before we got married. As soon as our honeymoon was over, we hit the ground running, trying every type of cancer treatment available nationwide. But it was no use. The cancer continued to grow aggressively – leaving my groom paralyzed, unable to see, talk, or hear. He could whisper, and with those labored breaths he would whisper loving encouragement to everyone who stepped foot in his hospital room.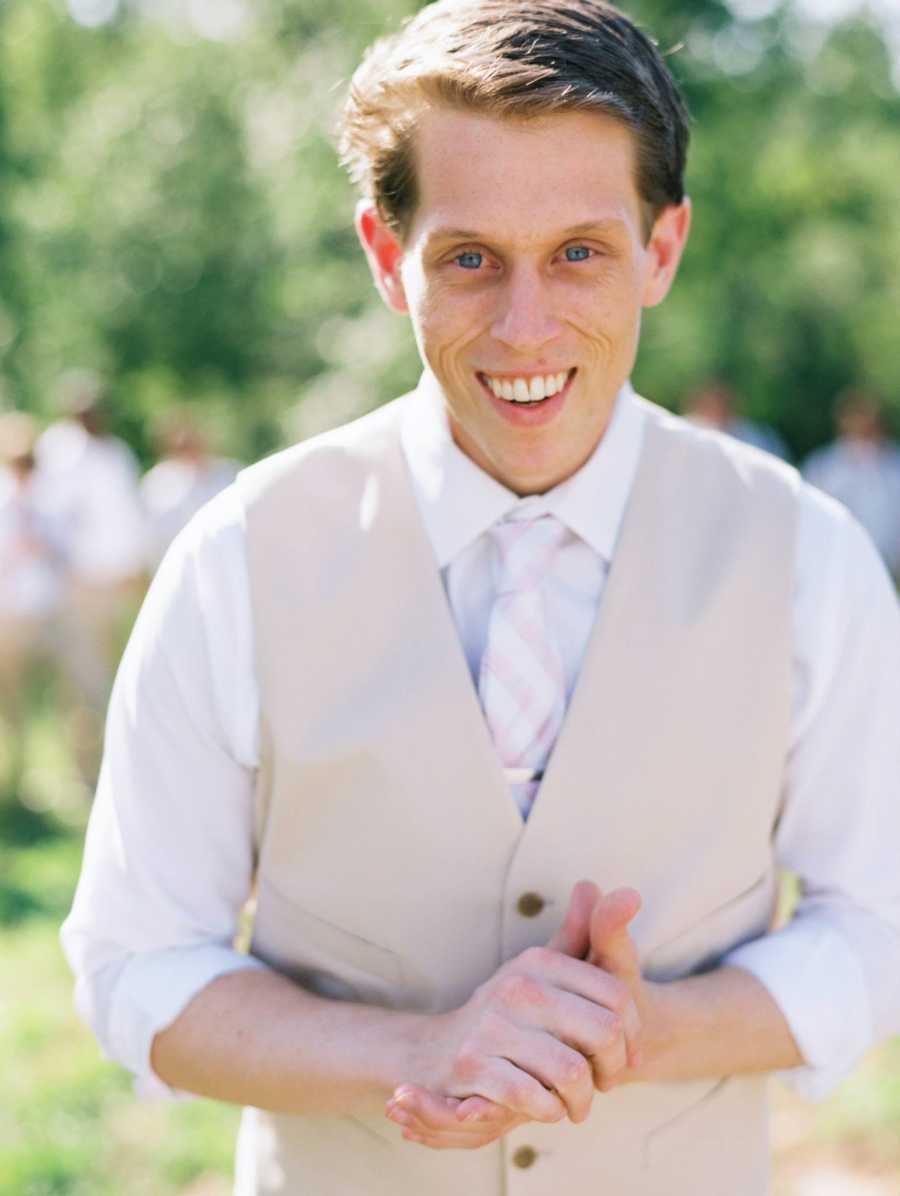 Jordan and I had started dating our senior year in college. He was building a birthing clinic for women in the brush of Tanzania when his nosebleeds continued to persist. They were so severe, his eyes would start to bleed. I remember sitting in the doctor's office and staring at Jordan's resolute face as the doctor told him how aggressive the cancer was. Without a second thought, I got up, walked across the room and said, 'We are getting married. I want to walk through this with you as your wife.' Jordan looked at me, eyes sparkling with hope, and nodded. Little did I know, he had already asked for my dad's blessing to propose to me a few weeks prior and had picked up an engagement ring he had custom-made for me that morning. Three weeks later, Jordan and I got married. Our entire community came together and gave us the most beautiful wedding. We were blown away with thankfulness.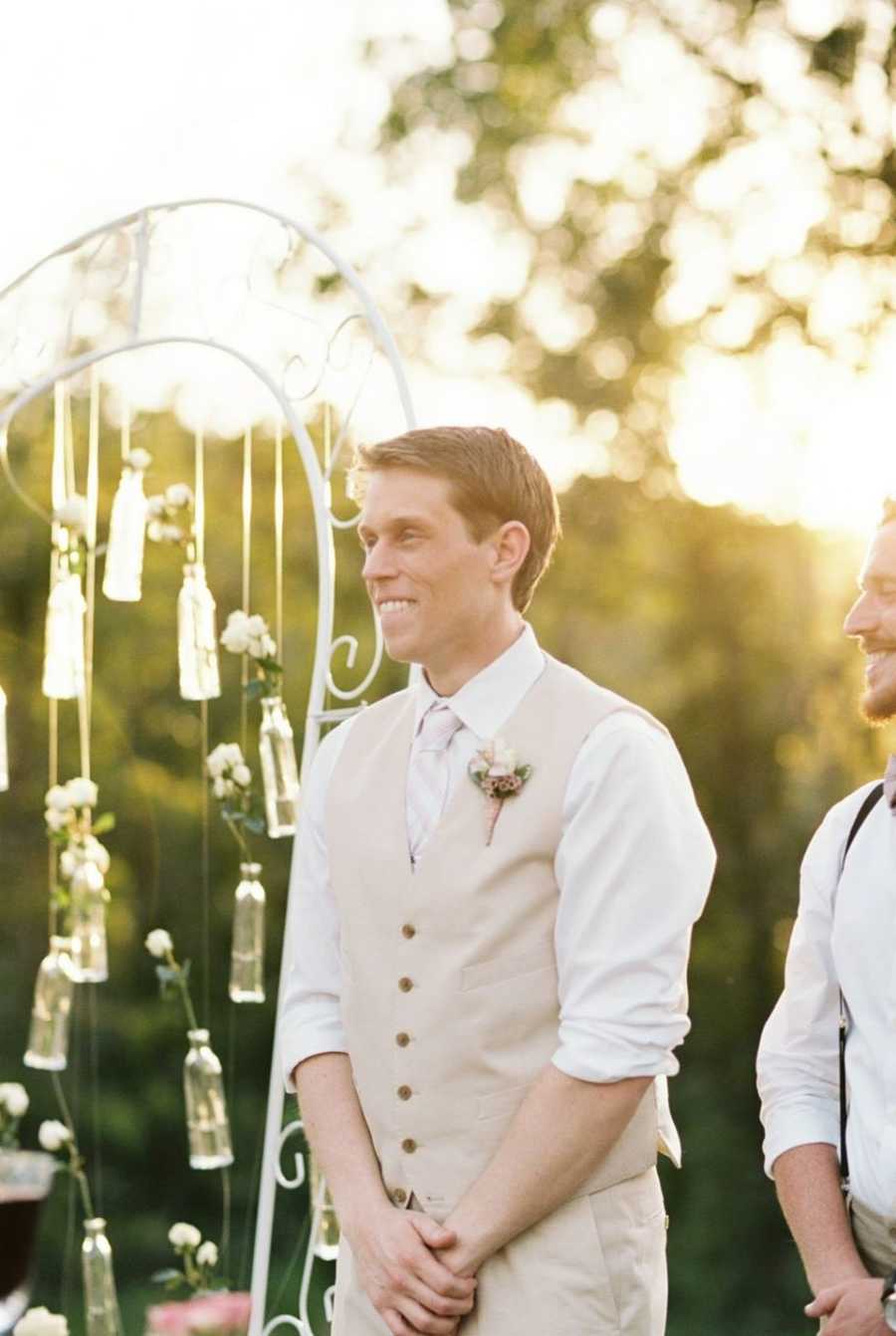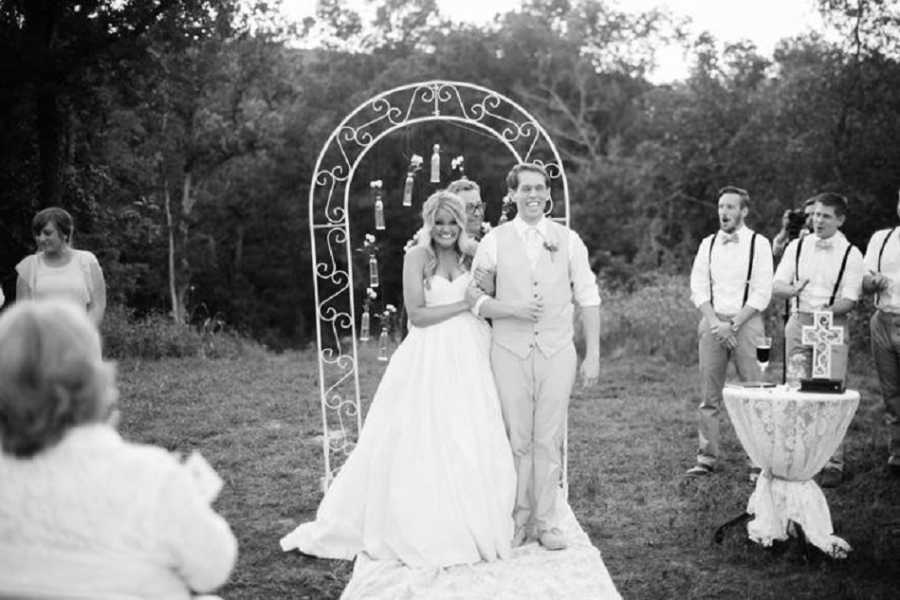 As I stood over Jordan's body, I knew that what I was seeing was traumatizing. We were still in the 'honeymoon stage' and now I just received news that my newlywed groom would be dead by the end of the day. These past 8 ½ months felt like 35 years. I felt like I had seen everything: from the inside of my Jordan's skull to remove the tumor that was pushing his eyes out, to being covered in my sweet husband's blood from some very intense nosebleeds. We fought so hard. He fought so hard. This just couldn't be the end.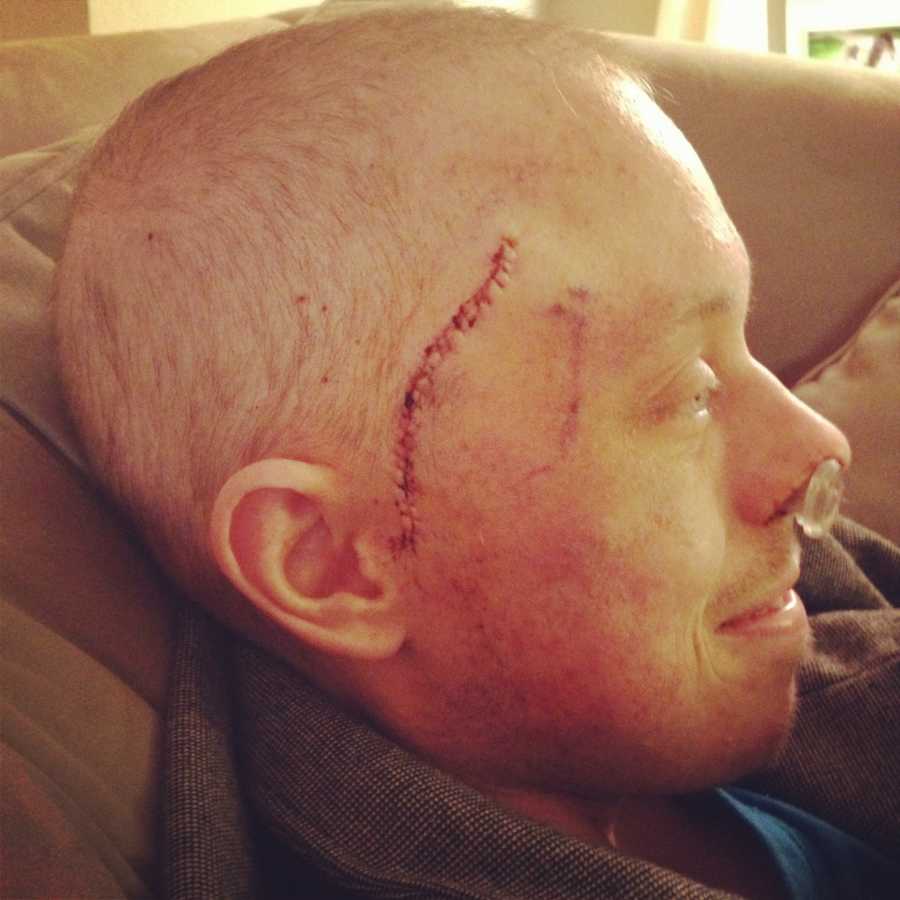 My husband died in my arms that night. I kissed him as he breathed his last breath. As he slipped out of my hands and into the arms of Jesus, I felt like part of me was being severed from me. Now I had to figure out how to live this new life without a part of me, and I felt too weak to even stand.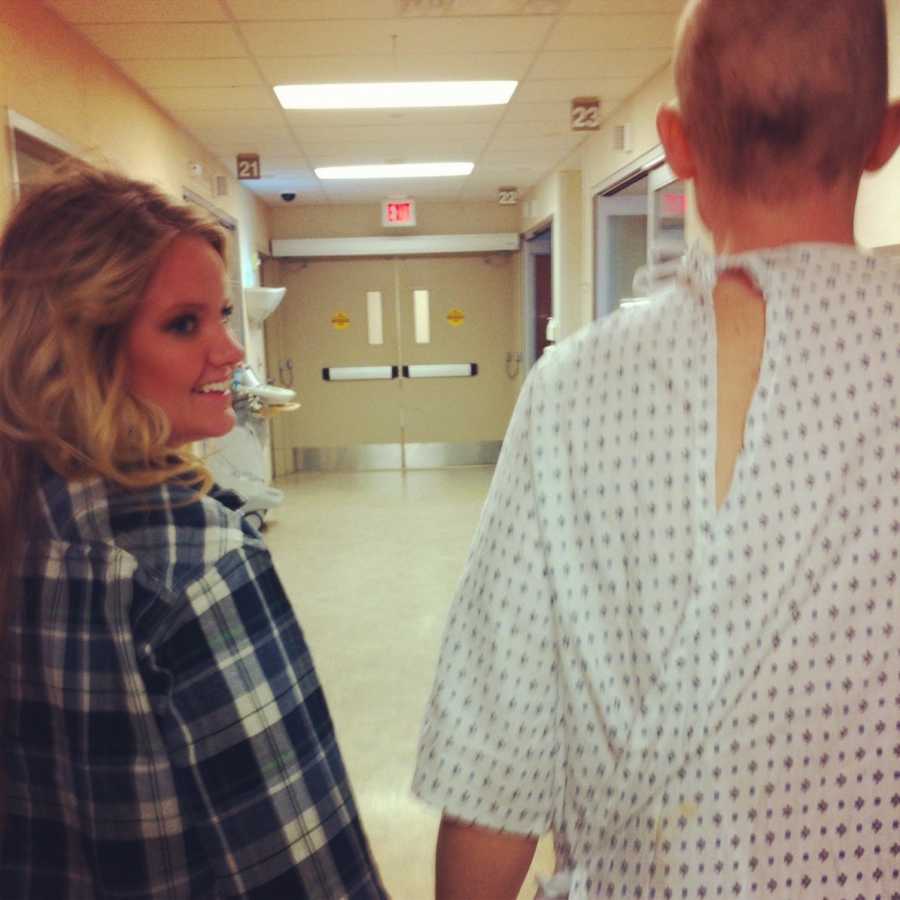 I was 24 years old when I watched my husband suffocate to death. I was 24 years old when I finally began to understand the reckless pursuit of Jesus Christ. He had been pursuing my heart from the beginning, but I had no idea the kind of tangible pursuit I was about to experience through my brokenness.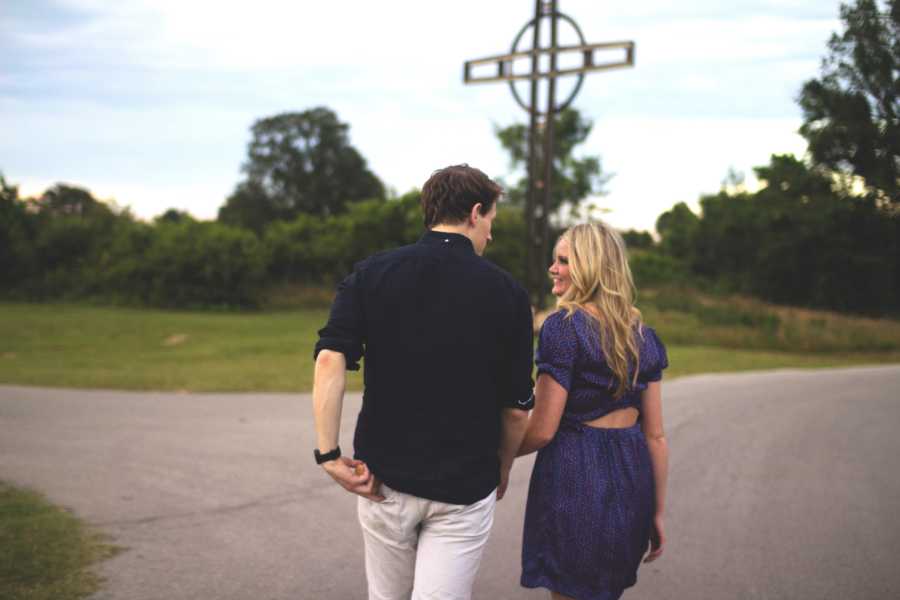 Through my journey of grief, I have questioned God, wrestled with God, cried to God, argued with God, and sobbed to God. When Jordan died, I destroyed the hospital room. I threw things. I screamed. I tried to resuscitate him. And then I lay helplessly on his cold chest and sobbed, knowing I would never hear his heartbeat again.
But I was not alone on that day. There was someone else with me in that hospital room. He was the hand on my back when Jordan breathed his last breath. He was the voice singing over me when I was screaming my brokenness to Him. He was the first to hold my heart, when Jordan's hand dropped from mine and became cold. He was the arms around me, holding me in shaking fits of rage. And He was the gentle whisper of comfort, when my heart had fallen silent from unspeakable pain. The Lord walked through my journey of grief with me, through every ugly second.
But what I didn't know is that this isn't where my story ended. There was another love story waiting for me – even when I least expected it.
Jon was a dear friend of Jordan's. Witty, friendly, and outgoing. When Jon walked into a room, everyone would turn to see the man who just entered. Jon lived on the same hall at ORU as Jordan and in our wedding, Jon was one of our ushers.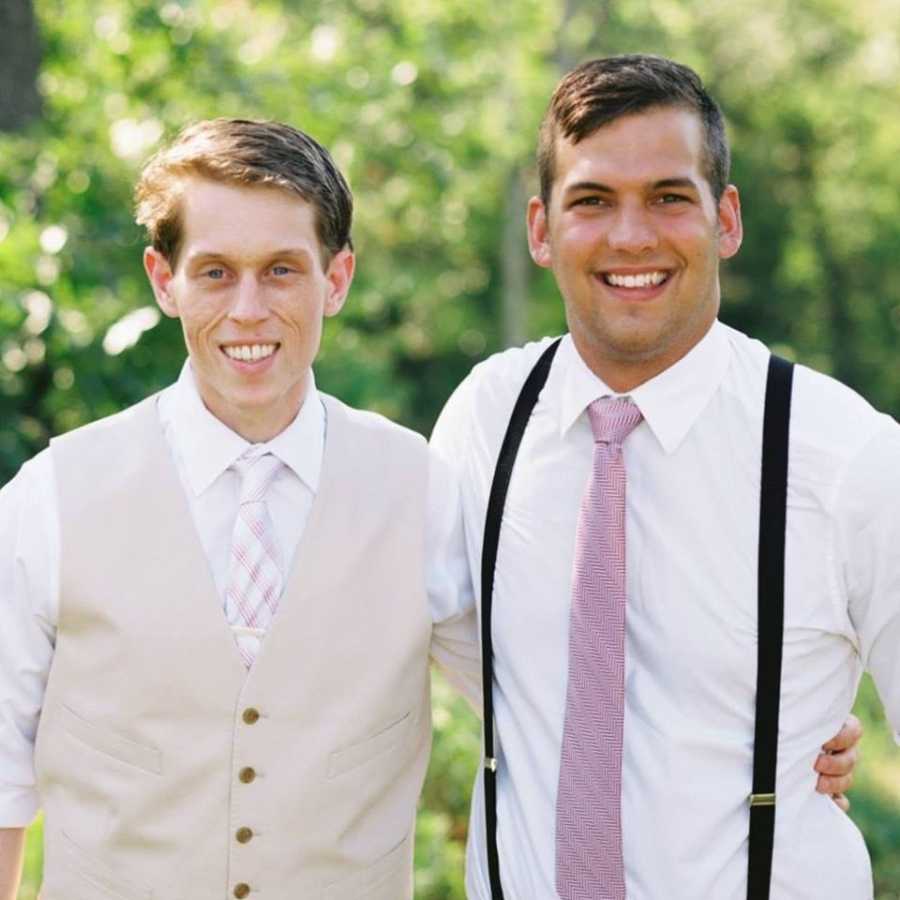 Jon and I connected over a trip in Charleston. His parents graciously hosted me and one of my closest friends for a girls' trip. My sweet friend had planned a getaway to Charleston for me as a reprieve from dealing with so much grief after losing Jordan.
Meanwhile, a few days before our arrival, Jon came to Charleston from New York to stay with his parents for the summer. I remember walking into the Patterson home and being greeted by Lewis and Kim, Jon's parents. They scooped me up in big hugs. The Patterson home was filled with quick-witted puns, outrageous adventures, and impromptu singing and dancing created by the one-and-only duet of Jon and Lewis. I started laughing as soon as I walked in their front door and didn't stop for the entire weekend.
My friend who had treated me to the girls' trip would later tell me that she felt like she was watching a love story unfold before her very eyes. I hadn't realized that I had not laughed since Jordan died – until I stayed with the Pattersons.
After our trip to Charleston, Jon and I stayed in touch. Jon would share memories he had of Jordan with me, and we quickly became great friends. I remember saying to him, 'I get why Jordan loved you so much!'
Jon knew he was starting to have feelings for me. But he also knew that I was still sifting through my grief. One chilly autumn morning, we sat eating breakfast in a diner as we did our usual of swapping stories and laughing our heads off. At a lull in the conversation, Jon's gaze softened and fixed on me and his voice became very sincere: 'I know you are grieving Jordan. I respect that journey and want you to take all the time you need. Out of respect for you, I wanted to be honest and tell you what's on my heart.' He smiled and took in a deep breath. 'Cady, I am starting to have feelings for you. But I would love to walk through this journey with you in whatever capacity you need. I am here for you. I wouldn't mind waiting 7 years or 17 years – and even if you didn't choose me at the end of it all, that would be totally fine.' He paused intuitively to let me take in what he was saying. 'I just want what is best for you. If you want me to wait for you, I will. If you want me to just be a friend during this time, I will. If you need some time to process this, you can have all the time you need. I want what you want.' My heart started beating in my chest. 'I just had to honest with you about my feelings.'
I was speechless. My best friend was willing to sacrifice everything for me. He said everything I needed to hear. I felt so respected, loved, and understood by him all at the same time. I knew right then I was going to marry Jon. He knew me better than anyone; he had walked through this journey of grief with me. He shed tears with me for Jordan, listened to my reminiscences of Jordan, and shared in heartache with me when I felt overcome with grief. Together we shared in grief with Jordan. I knew at this moment I wanted Jon by my side forever.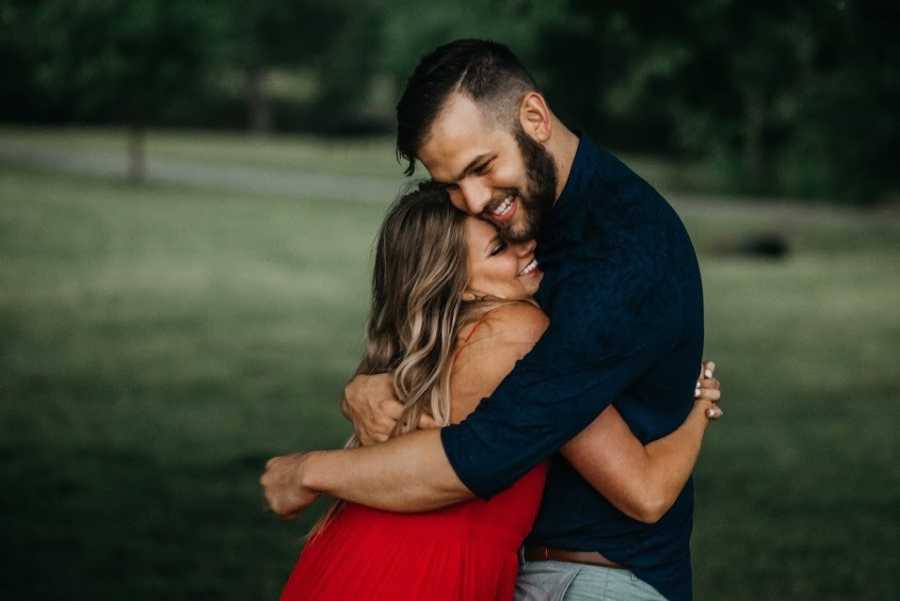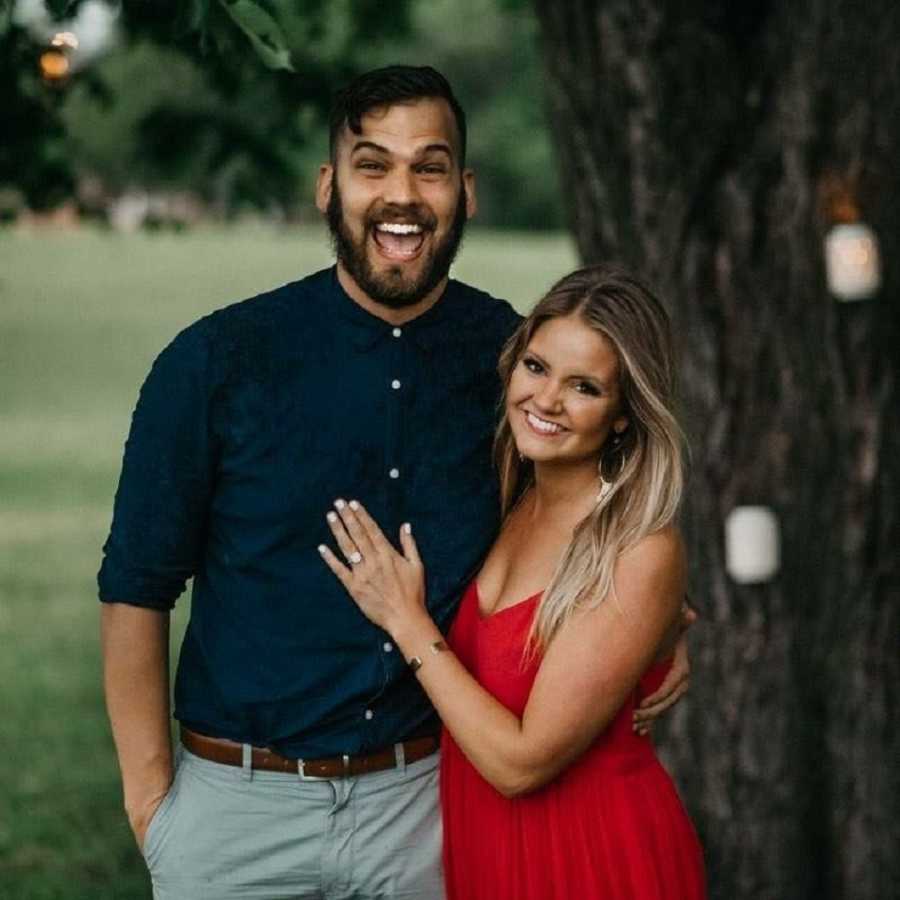 The night before Jon's and my wedding, Jordan's best friend, Carl, stood up to speak at our rehearsal dinner. He said that he had asked Jordan in college which friend he would approve of if his little sister were to date one of his friends. Jordan said, 'There is only one man in the world I would approve of marrying my sister, and that man is Jon Patterson.' After Carl shared, there wasn't a dry eye in the room. It felt like Jordan was lovingly looking down on us.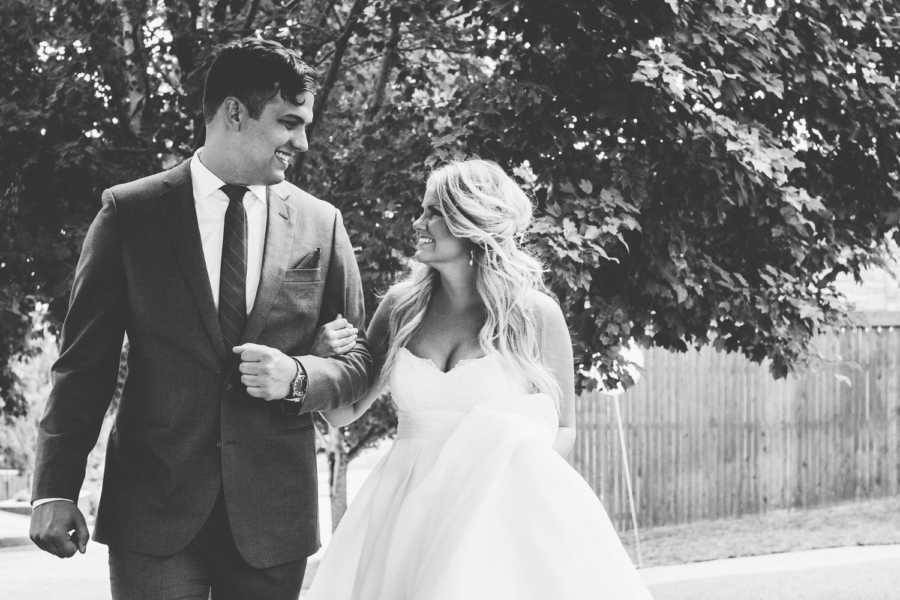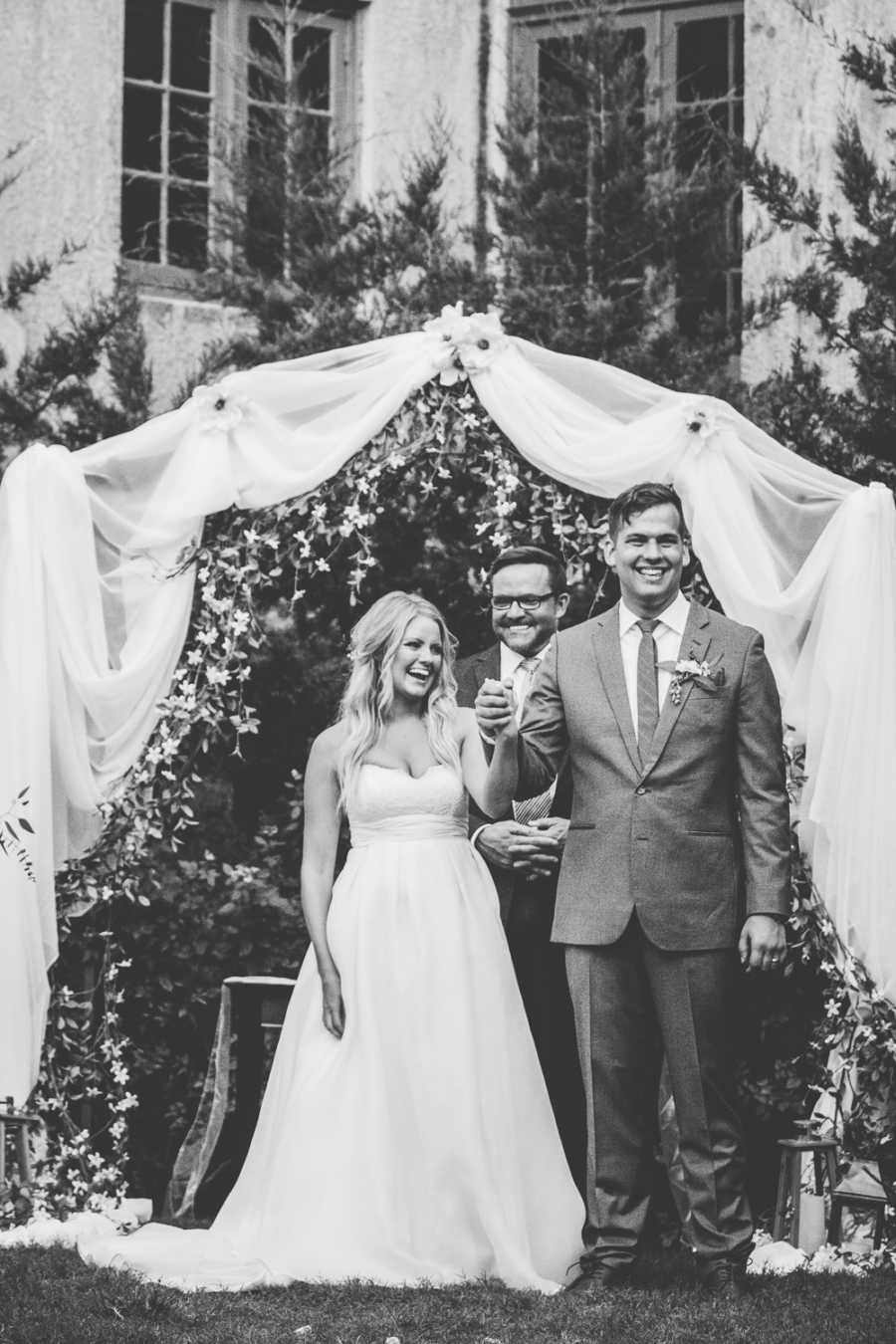 Jon and I have now been married for over 3 years. This year, my very first book was released. It is a collection of my journal entries I wrote right after I lost Jordan. It is very raw and very real. If this book can help just one widow out there not feel alone, it would be worth every tear I put into writing it. I hope that it can be a source of comfort for someone who is grieving. The journey of writing this book was healing, heart-breaking, and redemptive. Jon held my hand the whole way as I cried over the memories, wrestled through the writing drafts, and recollected memories that had been tucked away in the corners of my heart. When I finished the first draft, Jon asked if he could read it. He read the first page and was brought to tears. He carries the pain of our loss with me while providing joy I never thought I would have again.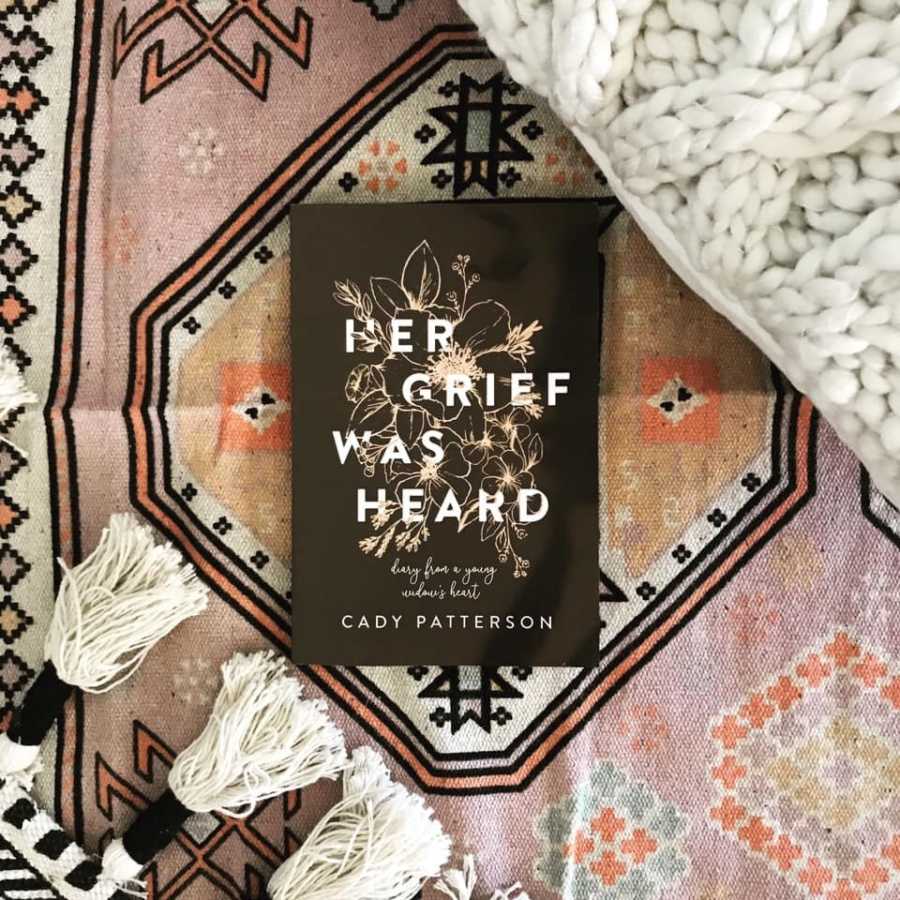 If I could say anything to the 24-year-old widow who was lying beside her dead husband's body, I would tell her that even though she cannot imagine it, she will be happy again. She will wake up with joy in her heart again. She will laugh again. She will sleep in peace again. I would tell her that this journey of grief will take her places she would never picture and it would be grueling and dark and painful, but she will receive the greatest treasure in the midst of her greatest heartache: Jesus Christ, the one who will carry her through this journey of grief into joy. It is okay to shed tears, and it is okay to have hope. Many times, these two come hand-in-hand. But this isn't the ending to her story."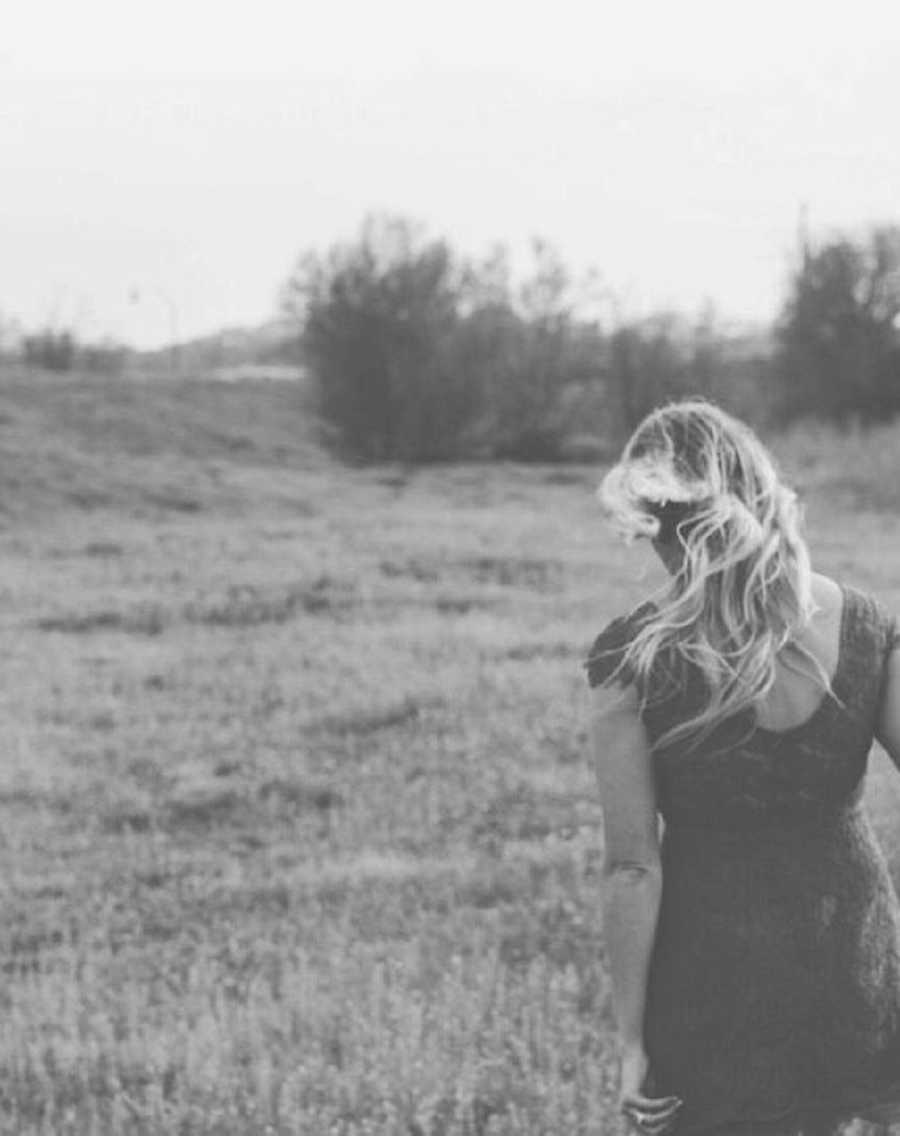 This story was submitted to Love What Matters by Cady Patterson. You can follow her journey on Instagram and learn more about her book here. Do you have a similar experience? We'd like to hear your important journey. Submit your own story here. Be sure to subscribe to our free email newsletter for our best stories, and YouTube for our best videos.
Read more powerful stories like this:
'I can't believe this is happening again.' He held our daughter, tears down his cheeks. I knew deep in my soul.': Wife says 'It was the honor of my life to be married to him' after husband dies of cancer
'It snapped me awake. What I thought was snoring, was actually the 'death rattle.': Woman remarries after high school sweetheart's sudden death, creates big, blended family with new husband, 'I love my husband's ex-wife'
'Are we still getting married?,' she looked at me in tears. She wanted to protect me.': Man loses wife to stage 4 cancer months after wedding, 'I have a huge hole in my heart'
'My feelings for Kyle began to change. Shortly after, we had a little surprise. I found out I was pregnant.': Woman remarries after losing husband to alleged drunk driver
Please SHARE this story on Facebook to encourage others to cherish every moment and love what matters most.