"'Congratulations, you're officially licensed for foster care!'
When that phone call came, I began some of the best and hardest moments of my life thus far. I always knew I wanted to be a mom, but at the age of 28, I was still single with no children. Foster care was not new to me, but I thought you needed to be older? More qualified? Married?
At the beginning of 2015, God really began to press upon my heart the idea of foster care and it became something I felt I needed to do… something I was called to do. After a few closed doors due to my desire to only take younger children, a friend connected me to a local agency she was working with and I began the licensing process.
The responses from friends and family were mixed. 'They let single people do that?' 'How will you get married if you have foster kids?' 'It's going to change your life.' 'What if it's really hard?' I didn't necessarily have an answer to most of those questions (except, yes, they let single people do foster care!) but I knew hard or not, these kids needed a home and I could provide one. I sped through the paperwork and training as fast as I could, and about 6 months later, I received that phone call saying my license was active.
5 weeks later, I got a call. 'We have a 6-month-old baby girl coming into care, are you able to take her?' 3 hours later, the worker was on my front steps holding a beautiful baby girl, a bottle, and a pair of pajamas. She told me the baby's name and that I would be hearing from a worker sometime the following day. And that was it. She left a few minutes later and thus began my first moments of motherhood. Not knowing what she liked, what her schedule was, or even what her life was like before this, I spent the next couple of hours bathing her, looking for some clean clothes, feeding her, and praying over her as I rocked her to sleep. I was elated to finally have a baby in my home but heartbroken over the need for her to be there.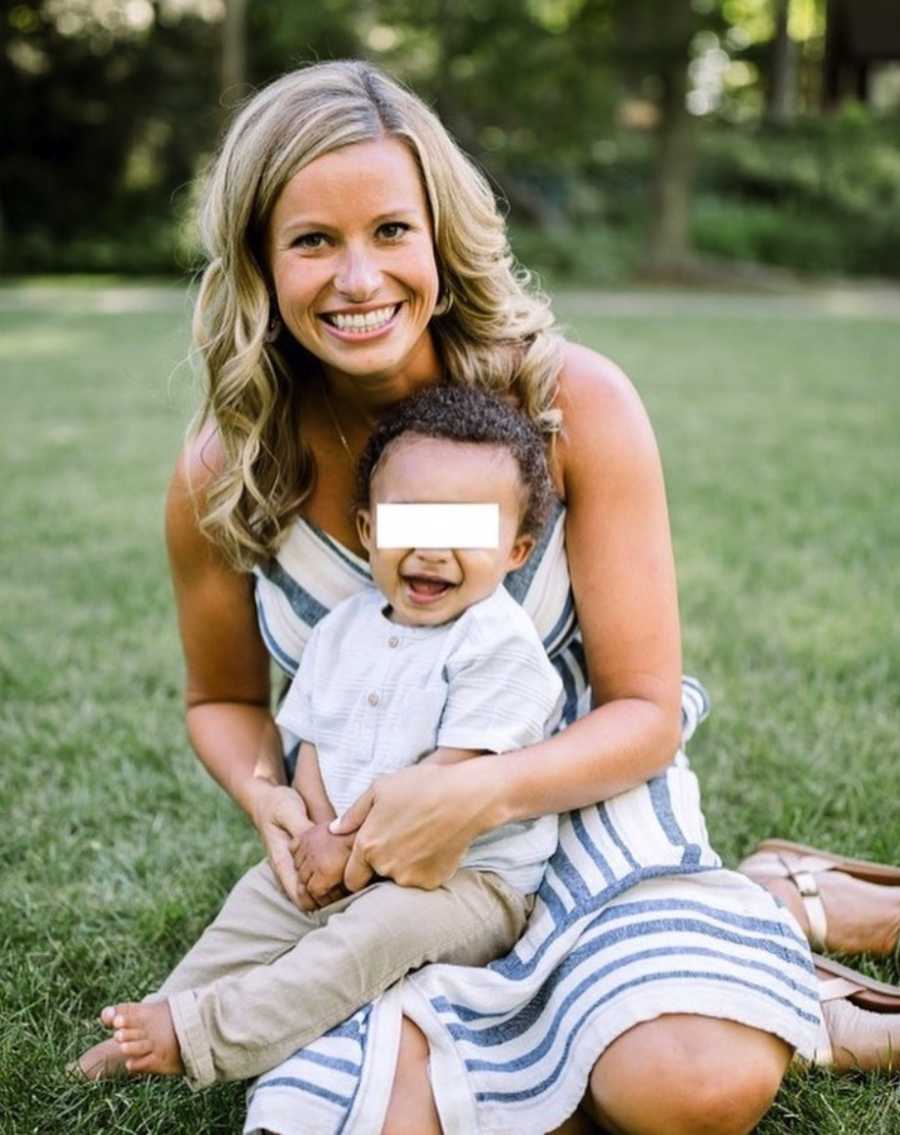 One thing that's very present in foster care is the constant warring of emotions against each other. Rooting for parents to succeed and reunify with their children while simultaneously caring for and raising that child that has been hurt by those same people is hard to balance.
Over the next few months, Baby Girl left and soon enough, I had welcomed another baby into my home. Both of these placements ended up being short term, the longest being 8 weeks. In January of 2016, I received another call for a 1-month-old baby girl. She had been placed in another home but it wasn't a good fit so they wondered if I could take her. I had no idea if this would be another short-term placement or if I was saying yes to a year or more. 4 days later, she was in my arms and it was truly an instant connection. This is one of the things that gets really tricky for a foster parent. How do I love this baby well, knowing I may be giving her back to her birth parents in the future?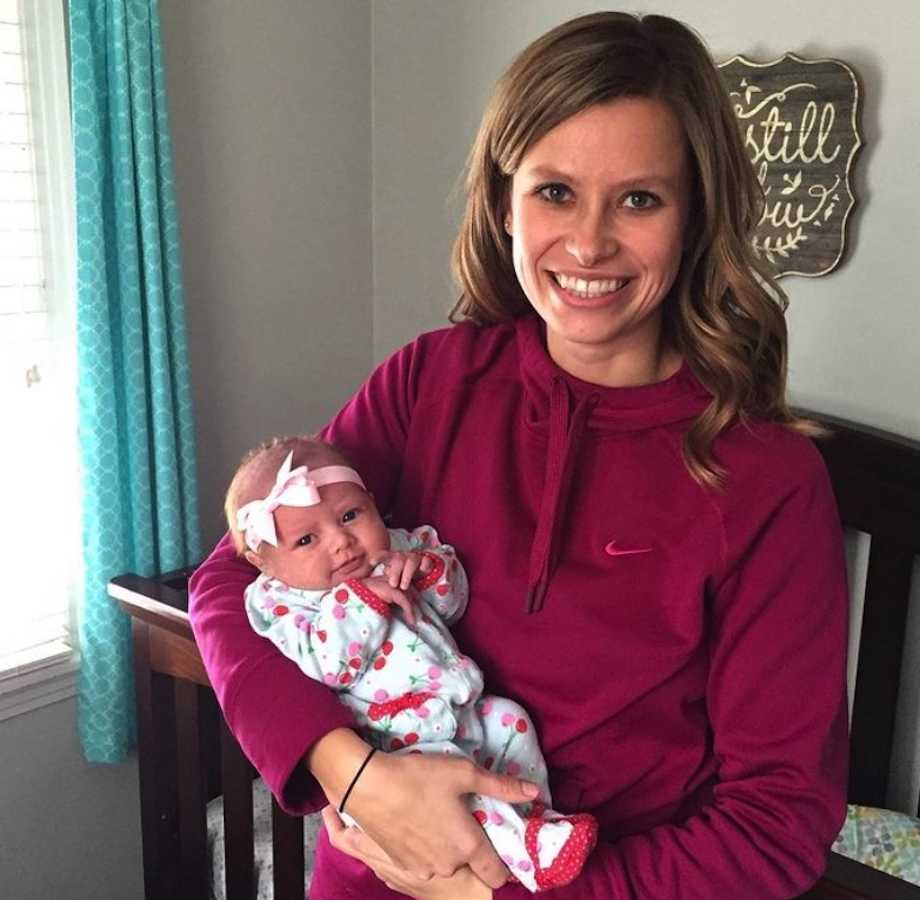 A couple of months went by and my sweet girl was thriving. We were bonding and in a good groove when we got some surprising news — her birth mom was pregnant again. I was so in love with this baby girl but could I handle two babies, who would only be 11 months apart? For various reasons, the case wasn't progressing and adoption started to become a conversation that was on the table. I was so in love with this baby girl, but still single. Was adoption by a single mom the best option? Could I provide all she needed?
Fast forward another couple of months, my girl became a big sister and I had two babies under a year old. Around that same time, big sister's case was wrapping up and we officially started the adoption process, only to find out there was a competing party in another state. The news rocked my world and brought me to my knees. Would God really take my baby girl from me? Could I still believe He is good if He did? The other family and I turned in our paperwork, which then sat on a desk for 90 days waiting to be reviewed by someone who had never met my girl and would be making a decision about who she should live with forever.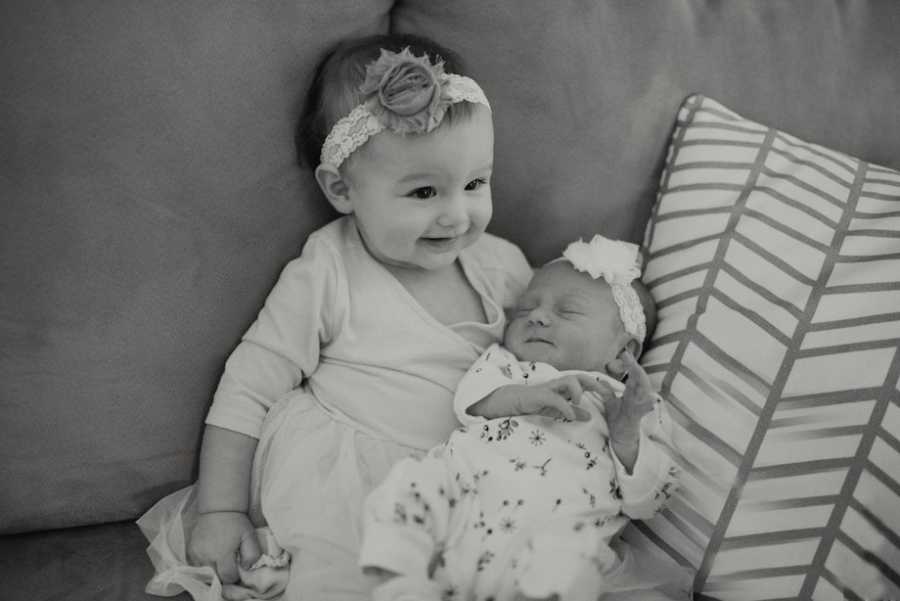 Baby sister's case was still headed towards reunification with birth parents (as is the case with foster care until the judge changes the goal to adoption). Navigating the emotions of both cases was exhausting. I spent my days crying and advocating and begging for God to make a way for them to stay. Over and over I heard God asking, 'Do you trust me? Do you believe I'm good?' And I did. I do. But I still wasn't sure how I could walk this road of saying goodbye to my girls if that's what He was asking me to do.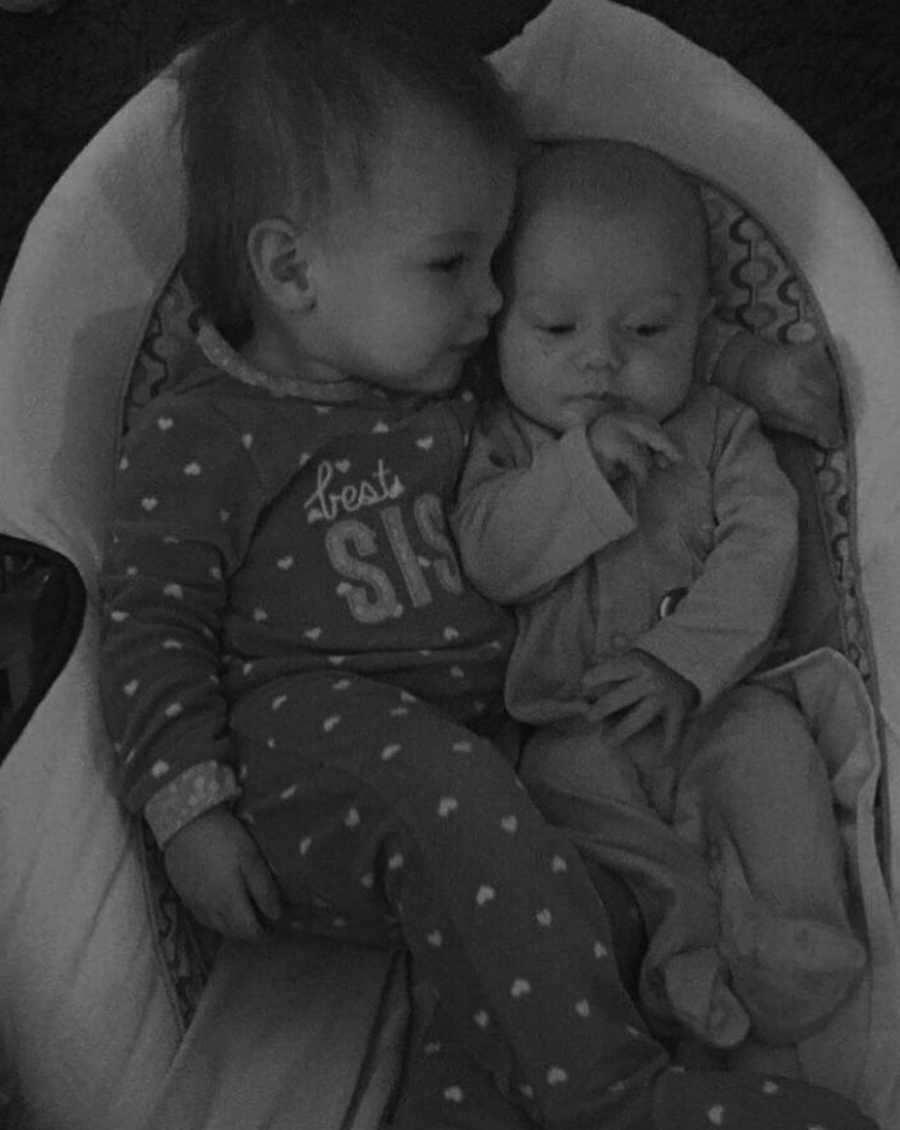 Many didn't understand the complexity of emotions I was walking through. It's foster care. Reunification is the goal and I had chosen to open my home to these kids knowing heartbreak was inevitable, so I shouldn't have been surprised I was in this position, right? But what many don't understand is when you open your home and bring these babies in, they become yours in a way you can't explain.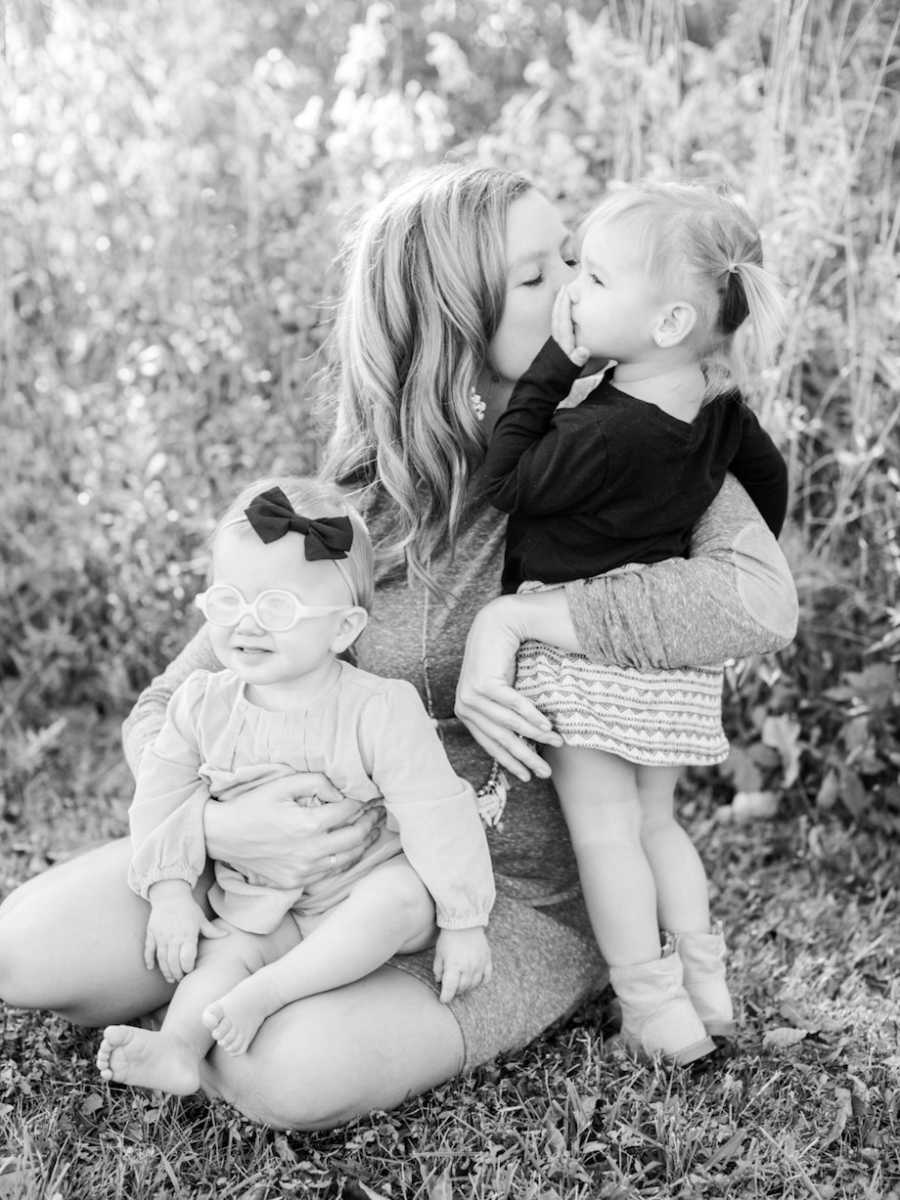 Finally, exactly 90 days later, our adoption worker called to tell me I had been chosen as the adoptive placement for big sister. Immense peace flooded my heart as tears flowed down my cheeks. She was staying.
Over the next 9 months, baby sister's case wrapped up and both adoptions were finalized within 6 months of each other.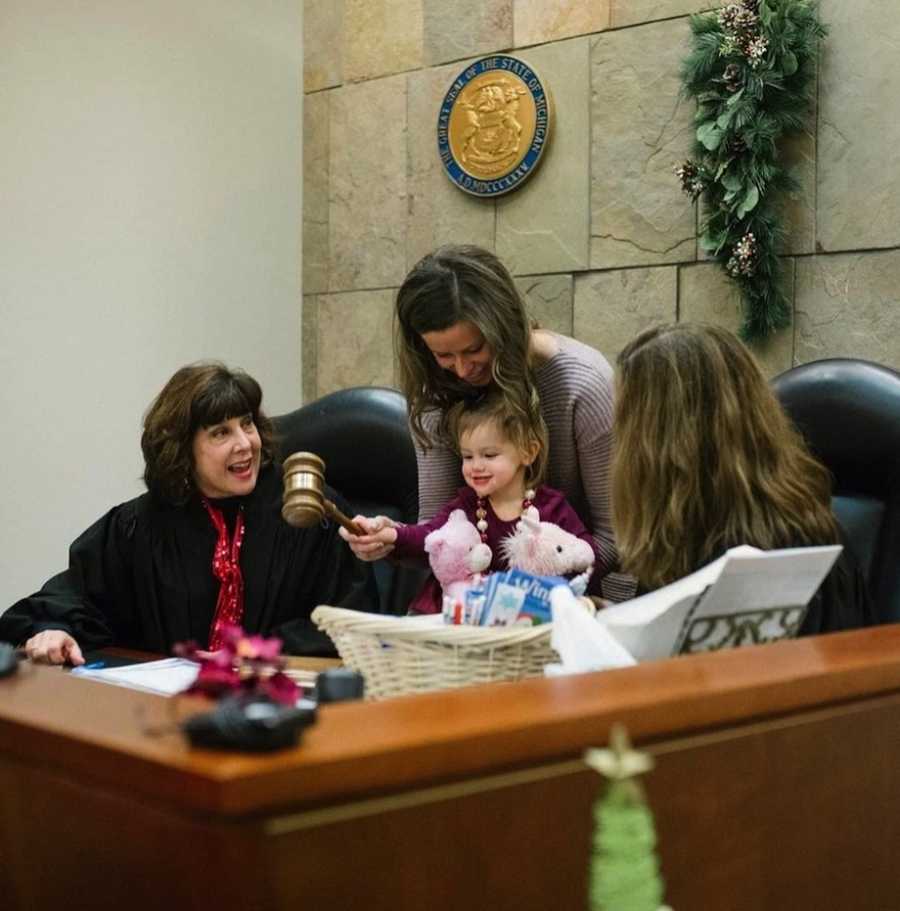 I thought that might be the end of our foster care journey but it wasn't long before I felt the familiar pull to make my license active again. But now I had the girls to consider and worried about how foster care would affect them. Could they handle the goodbyes especially since they have their own attachment losses to work through?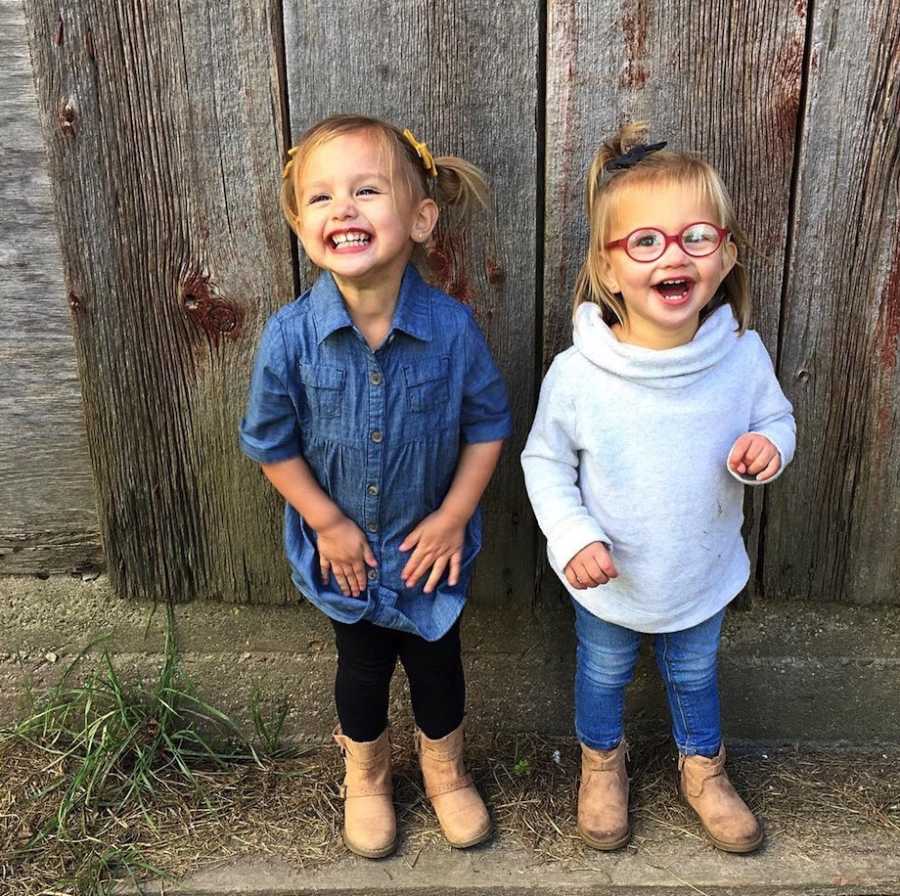 I prayerfully said yes to a toddler who was only with us for a few days and then yes again to a newborn baby boy. Baby boy stayed for 14 months and we all fell in love with him. The longer he was with us, the more anxious I was about how the girls would handle the inevitable goodbye. We talked often about how we were taking care of him until he could be with his forever family but that's such a hard concept to understand when you're 3 and 4. They frequently asked if he could stay forever and expressed their disappointment when I explained why he couldn't.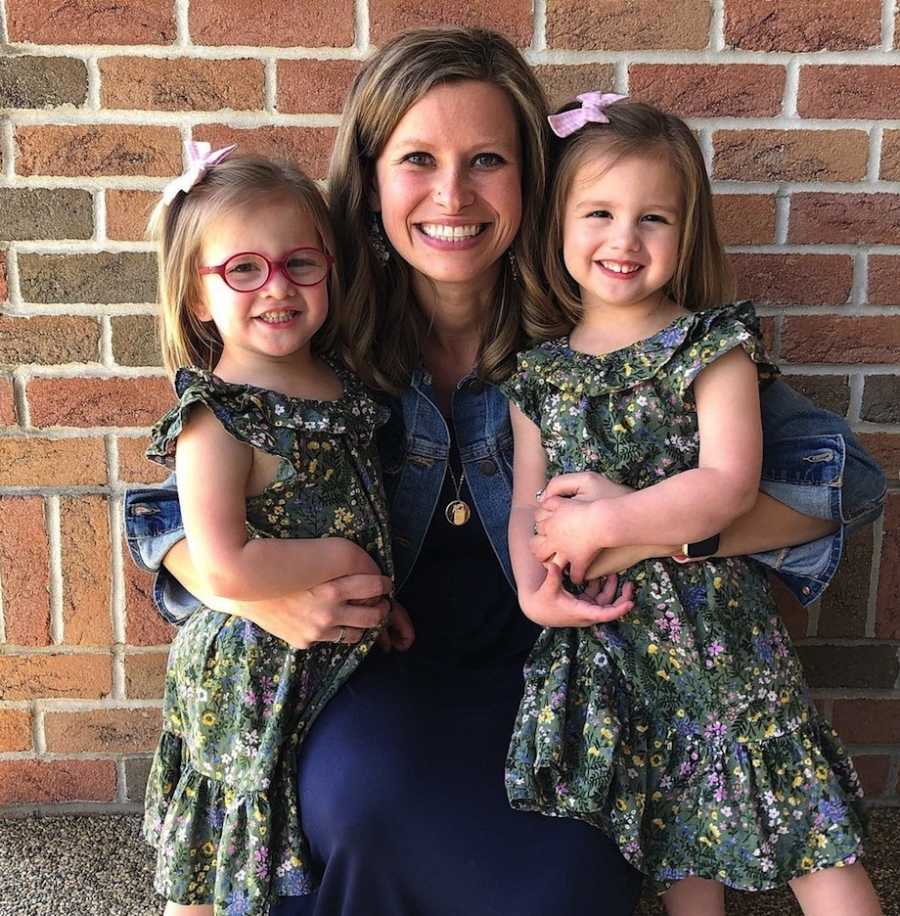 As his case moved towards adoption our dear friends stepped in as his adoptive placement and when I was finally able to tell the girls they exclaimed, 'God answered our prayers!' I was shocked! I hadn't mentioned this possible adoption situation to them and to hear their excitement filled my heart with so much peace. It reminded me of what God has shown me over and over — He is good.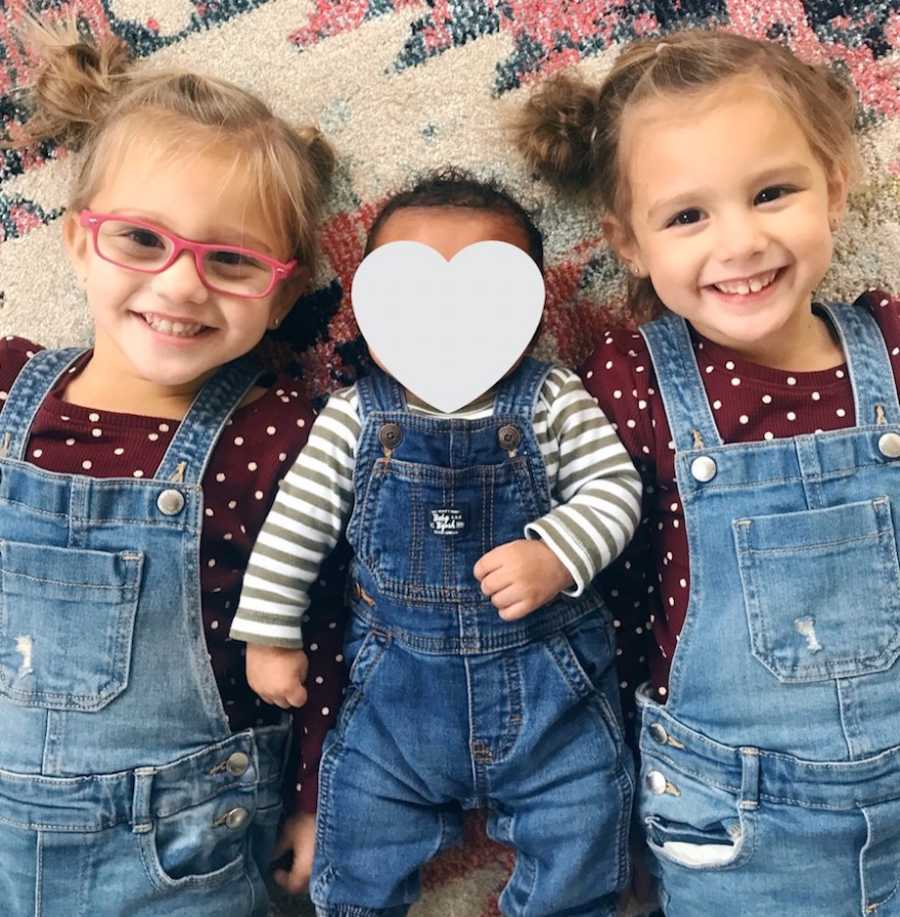 Foster care has its fair share of long, hard days. I've probably cried more in the last 5 years than I ever imagined I would. There have been times when I've wanted to quit. But I won't. Because every single one of these kids is worth all of the tears and prayers, the time spent advocating for their best interests, and the love and stability they received while here. Foster care is messy and broken, but it's also beautiful and redemptive."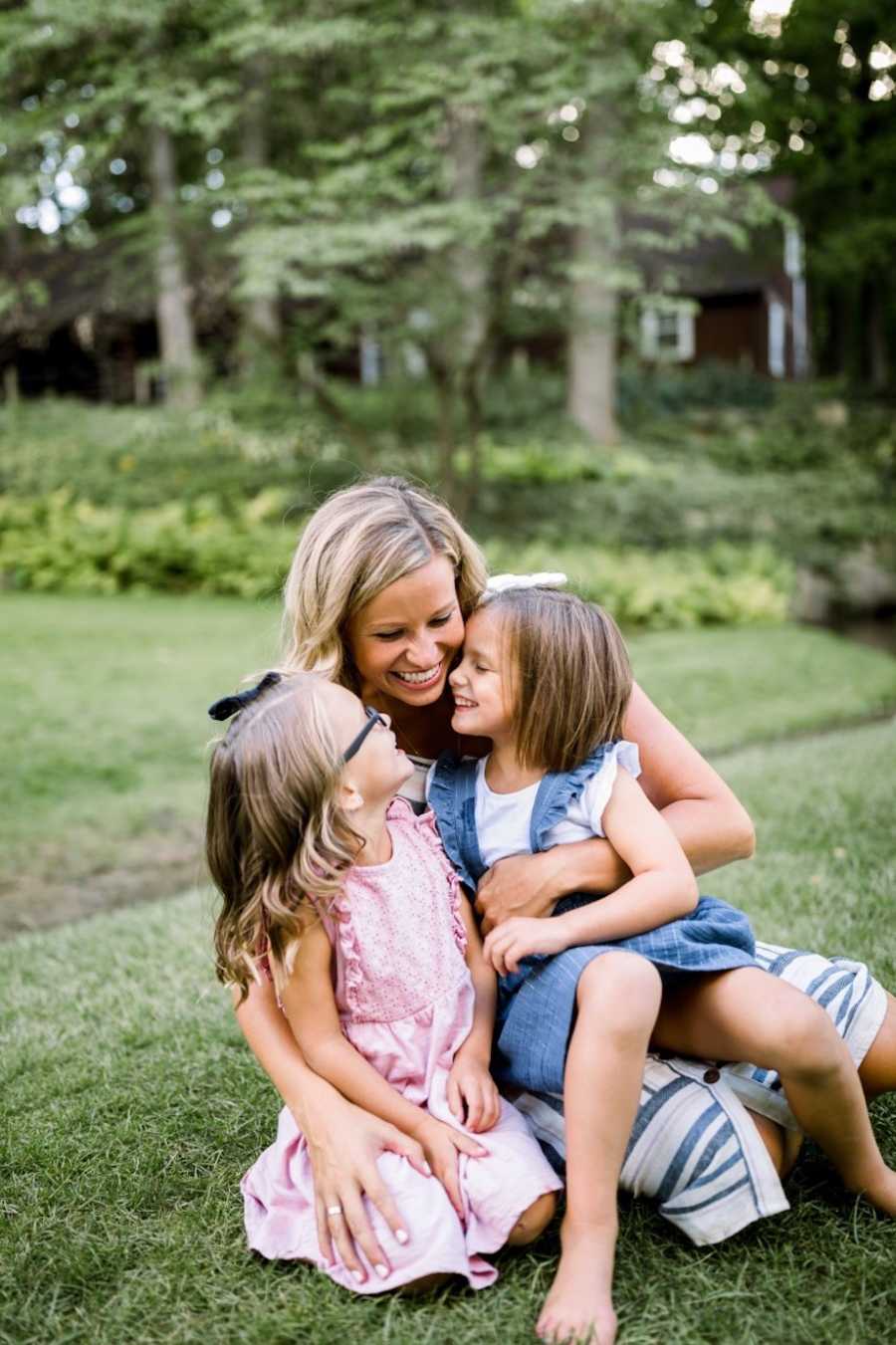 This story was submitted to Love What Matters by Jessica M. from Grand Rapids, MI. You can follow their journey on Instagram. Do you have a similar experience? We'd like to hear your important journey. Submit your own story here. Be sure to subscribe to our free email newsletter for our best stories, and YouTube for our best videos.
Read more from single foster moms here:
'He's a biter. Will you take him?' He was dropped off with nothing but the clothes on his back. By the time he left, he called me 'Mom.': Single foster mom shares journey, 'I was made for this'
'That night I cried in my driveway for a child. 10 minutes later, I got a call. 'Can you take in 1-year old twin boys?': 26-year-old single foster mom says 'I was called for plans bigger than myself'
'How can you waste the best years of your life fostering children?' People questioned if I'd find a husband.': Single foster mom says 'these children are worth it'
'A single foster mom, I had 10 PLACEMENTS in my first year. One baby had a seizure and I spent weeks living in the NICU.': Foster mom says, 'There's nothing else I'd rather be doing'
Provide beauty and strength for others. SHARE this story on Facebook and Instagram with your friends and family.