"My first date with my husband, Cory, ended something like this: 'Before we even talk about a second date, what are your thoughts on adoption? Not like biological kids and adoption, but how do you feel about only ever adopting?'
'I could do it.'
I've known I wanted to adopt since my first trip overseas in high school. I was the most unlikely candidate. I suffered from anxiety, had never left the country, and loved all things comfort and security. It was in a remote village in Lesotho, Africa I realized orphans are real people. They aren't just something from a movie or something we read about, but there are real-life human beings growing up all over the world without a family, a mom and dad, and a place to belong. I carried this reality with me for years until I met who I thought might be 'the one.' I just had one deal-breaker: adoption. I held the personal conviction I wasn't going to add more children to the world. I was going to build a family with the kids who were already here. In my naive brain, I saw the perfect picture. Beautiful little healthy, typical babies. We'd arrange the cutest fundraisers and get our friends and family behind us. Everyone would cry as we stepped into the baggage claim with our perfect little baby.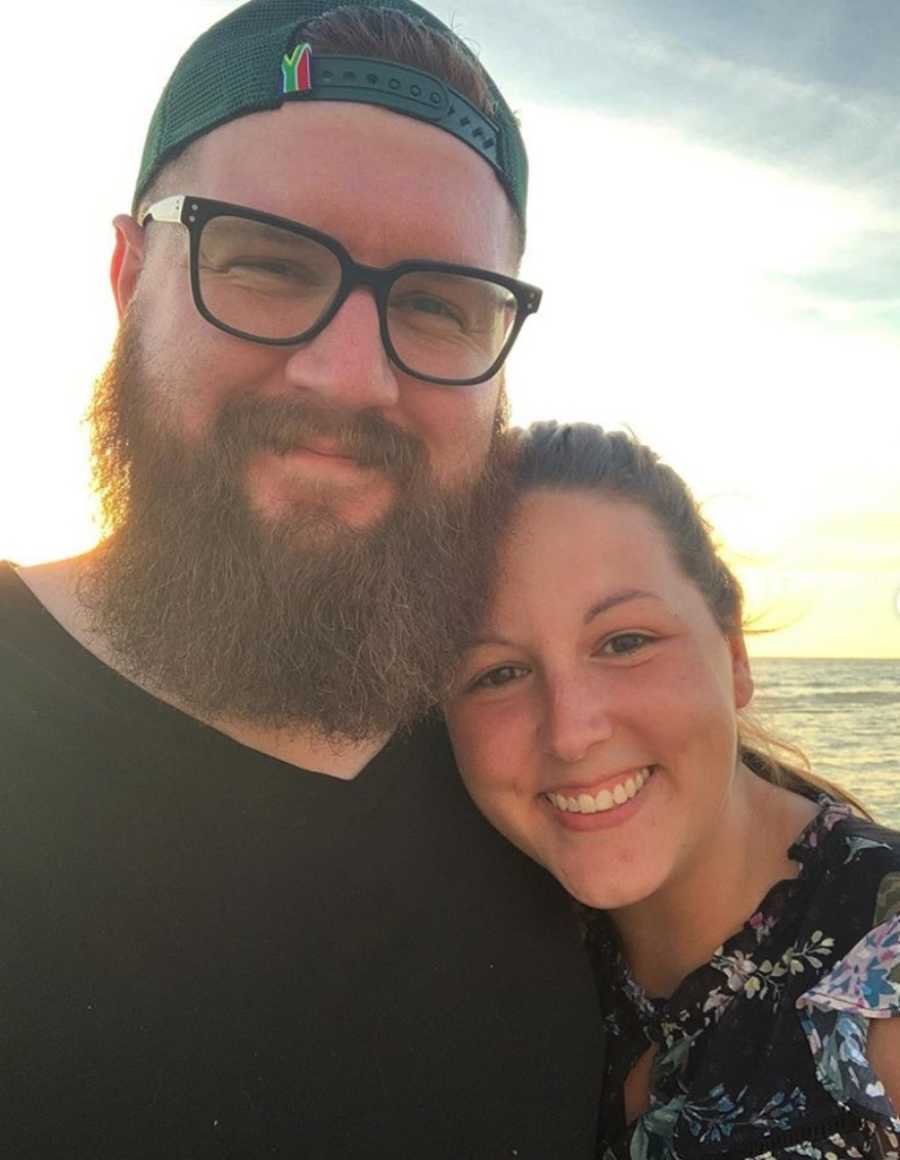 The only thing wrong with this narrative was I was the hero of my own story. In reality, I'm actually just an extra. The spotlight is right smack dab in the middle of two little brown-skinned beauties who call us mom and dad. Ben and Haddie came into our worlds and turned everything upside down. Words like 'normal' and 'typical' got thrown out the window and exchanged with conversations about EEGs, wheelchair accessible vans, and sign language lessons.
In 2016, we bought our first house, a cute little cape cod with two bedrooms upstairs for a girl and a boy. We started our adoption paperwork and cautiously checked the many medical conditions we simply weren't open to parenting.
Too scary.
Too hard.
Never heard of it.
Too many surgeries.
Too many therapies.
Then one late night, after checking the waiting list of children for the millionth time, there was Ben. Oh, he had been there for months. We'd scrolled past him every single day, but all we saw were his diagnosis. For some reason on this night, we saw him as more than a medical condition. He was a boy. He was human. We could do this. It was like a lightbulb.
'But he's deaf.'
'So, we'll just learn sign language.'
'Yeah, but he has Cerebral Palsy.'
'So he can go to a physical therapist.'
'But he's 6. He's not a baby. He's gonna have issues.'
'We have issues too! He'll fit right in.'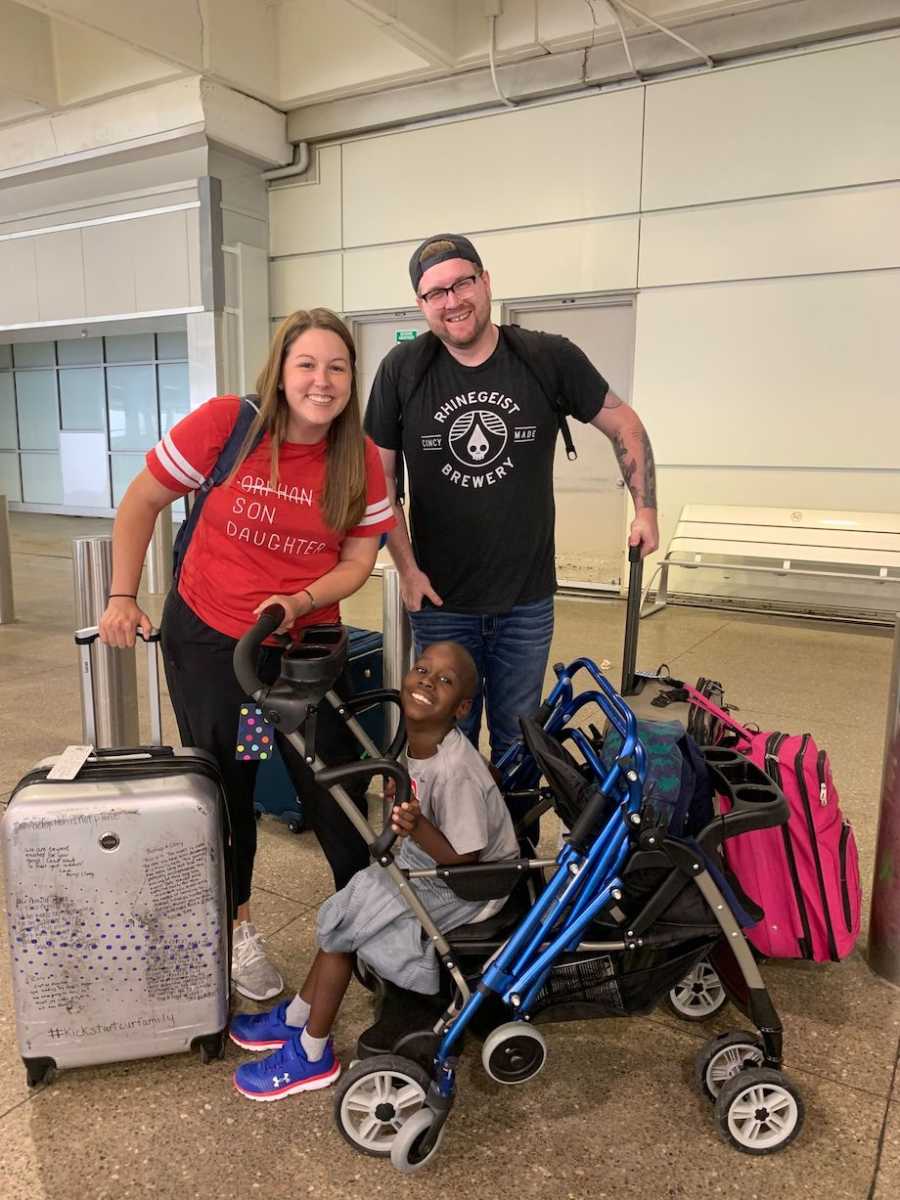 We slowly, and without even realizing, began to open our lives to make room for Ben. Not physically; his room was already prepared. We had to make emotional room. We had to realize the true reason we were adopting. We weren't anyone's saviors. We can't fix any child or fulfill them. What we can do is take on some inconveniences in our lives, little by little, to make room for a child in need of a family. For us, this looked like taking forever to walk through the grocery store with a child who will fall 100 times. It looked like learning a new language to meet the needs of a deaf child. It was getting up earlier to get him on the bus for a special school that will meet his needs, even though it's 50 minutes away. We can take a bunch of little steps outside of our comfort zone and look back years later and say, 'Wow that was worth it.'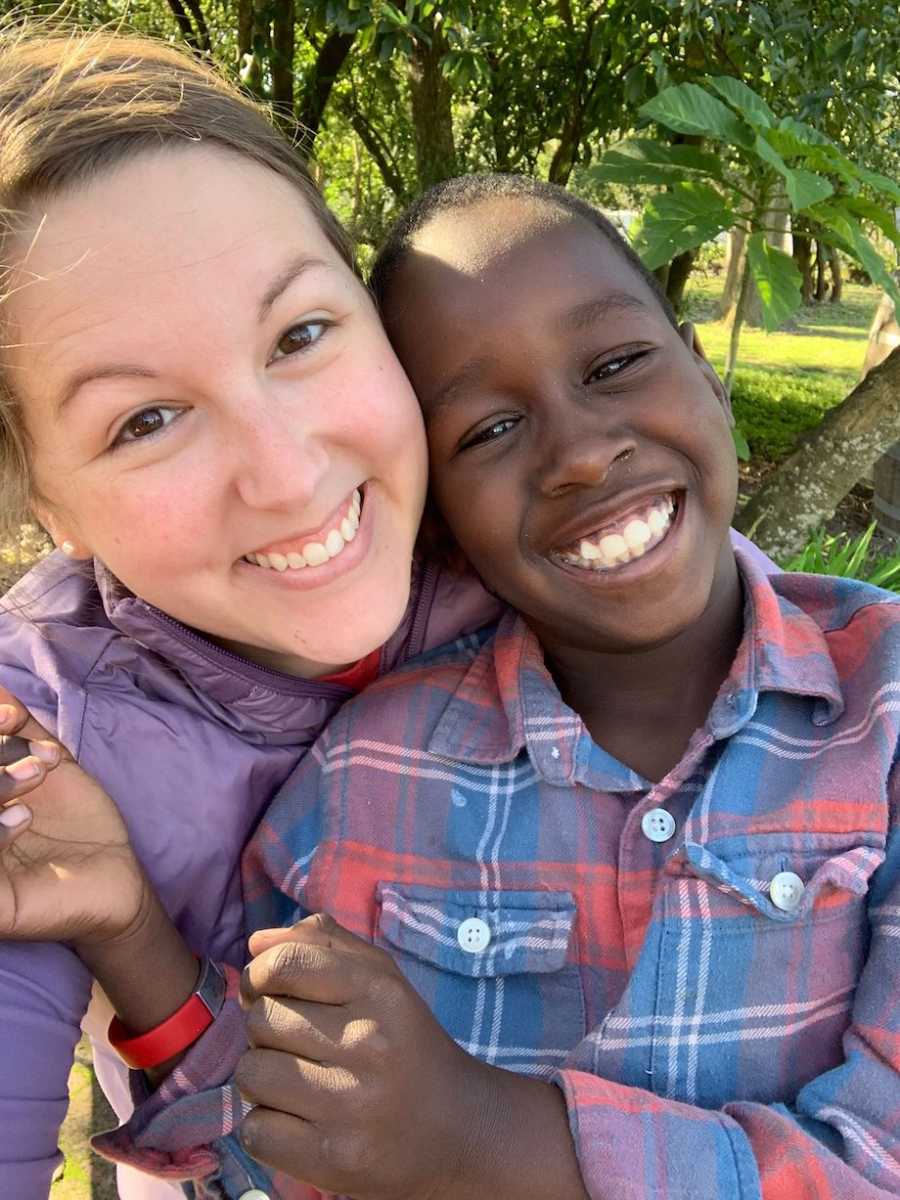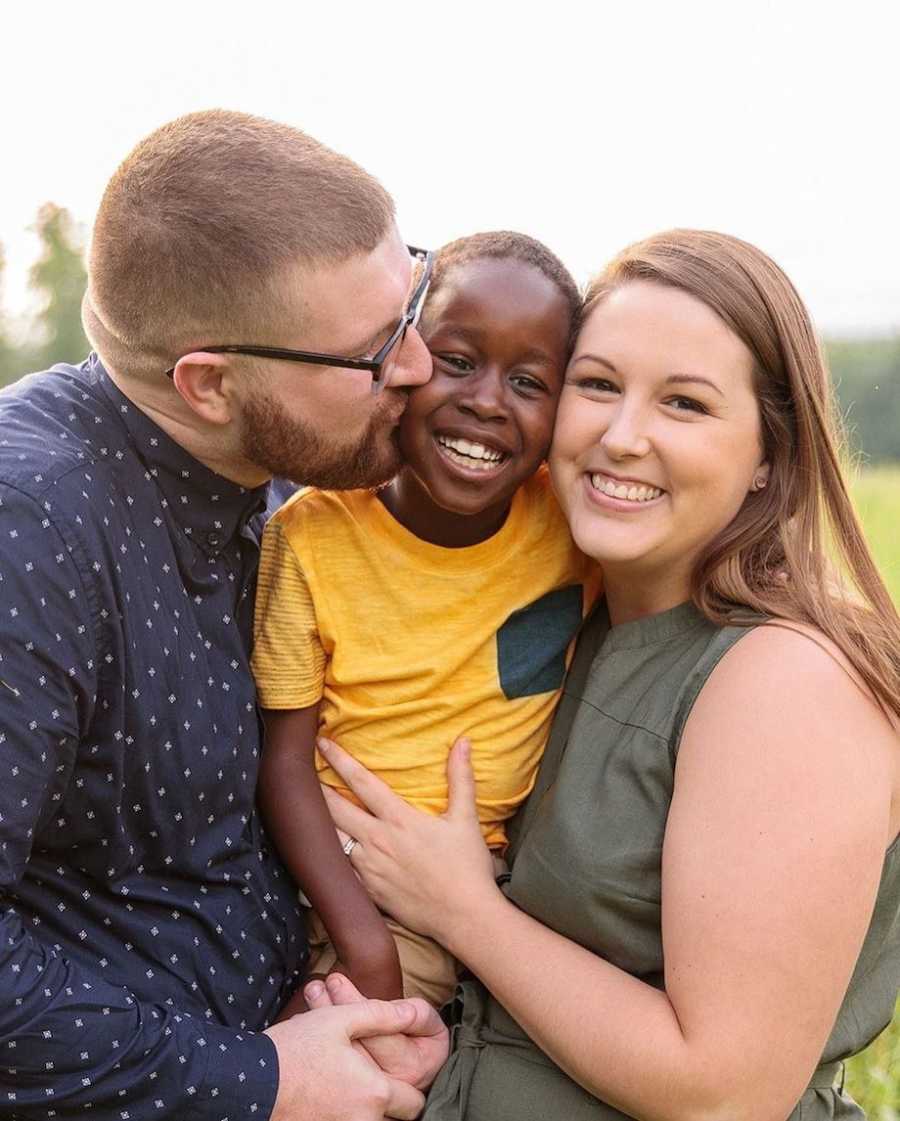 In 2018, we came home with Ben and immediately wanted to add to our family again. Our agency wouldn't let us reapply until we'd been home with Ben 6 months so we waited until 6 months and 1 day to submit our paperwork for child #2. Things moved quickly with Haddie. It wasn't long before we were matched with a 2-year-old little girl in Durban, South Africa. She wasn't meeting milestones. She wasn't able to sit on her own, communicate, or chew solid foods. We started to get cold feet. We were strangers taking her away from everything she'd ever known. She seemed to have an amazing care home with nannies who loved her so much. Maybe we aren't best.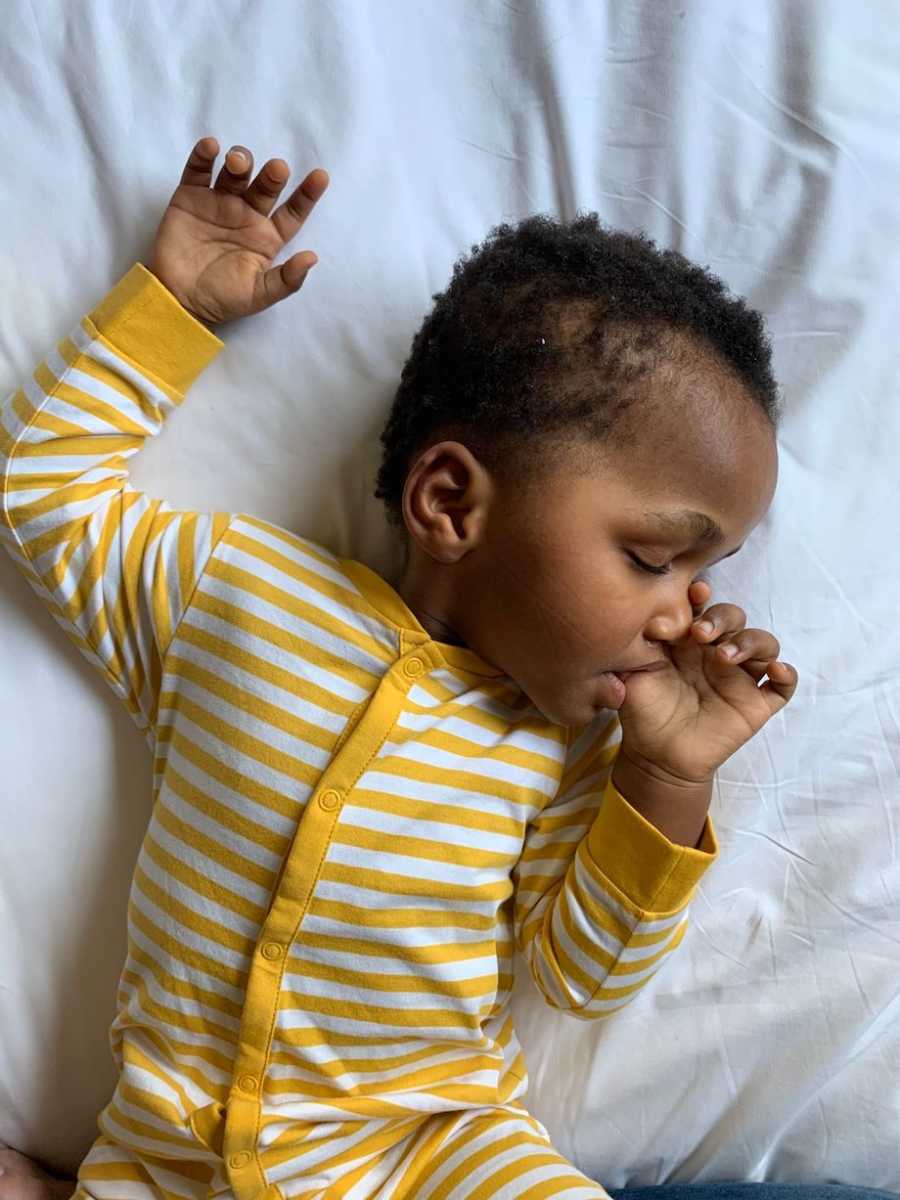 Our social worker cut me off, 'Amanda, there is no substitute for family.' It snapped me back to reality and honestly, changed the course of our family forever. We were reminded again that way beyond that big title of 'orphan' was just a human. A human was created and biologically desired the belonging of a family. Belonging and security are something every human needs and deserves. We pushed forward. We were weeks away from traveling when we got the news things were quickly changing in foreign adoption laws and if we decided to continue on, we may face some heavy obstacles and scary unknowns. We would leave for South Africa with no idea of when we would get to come home. We knew, deep down, we couldn't turn back.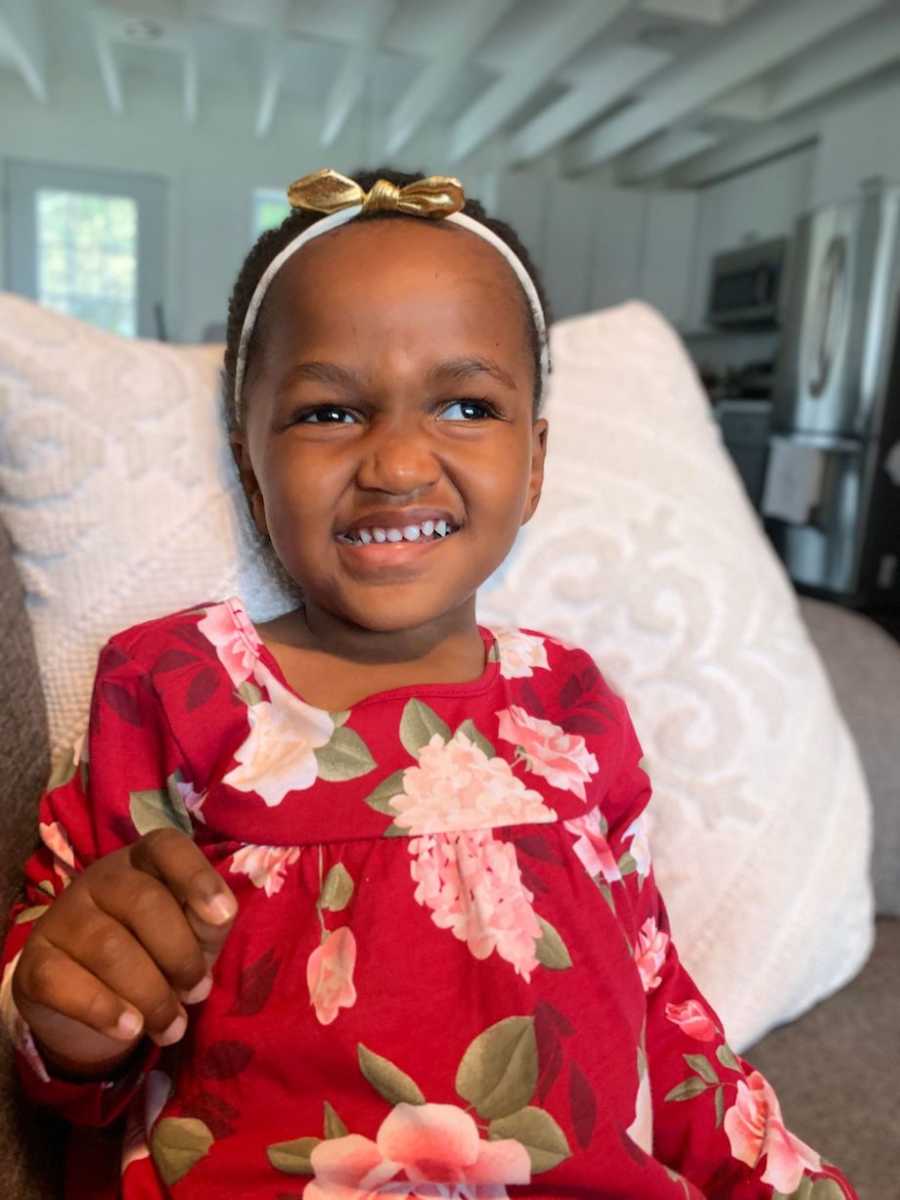 Little did we know, we needed this little girl more than she may have needed us. We were scared, but we did it scared. Sure, it might be overwhelming and hard, but could it be harder than a child growing up without the warm touch of a mommy? It couldn't possibly be more difficult than that.
We arrived in South Africa in July 2019 and met our daughter. She was unsure of us. Unable to communicate, we were left guessing what she needed or wanted. We had trouble soothing her and she screamed sometimes for hours a day. Everything in me was screaming to run home to my comfort. It was too hard. Her needs were too great. I didn't know about Epilepsy or brain malformations. We were still trying to learn ASL to communicate with Ben. Could I really change diapers forever? She'd never move out and live on her own. Was I ready for that commitment? She can't communicate? Will we ever bond? She never smiles. Can I love someone who can't show love back? My social worker's words played over and over again in my mind as I tried to rationalize why this adoption was too hard… There's no substitute for family. There is no adequate substitute. Humans are more than numbers. We need family. We need belonging. We need someone who looks at us and says, 'I'm never leaving.'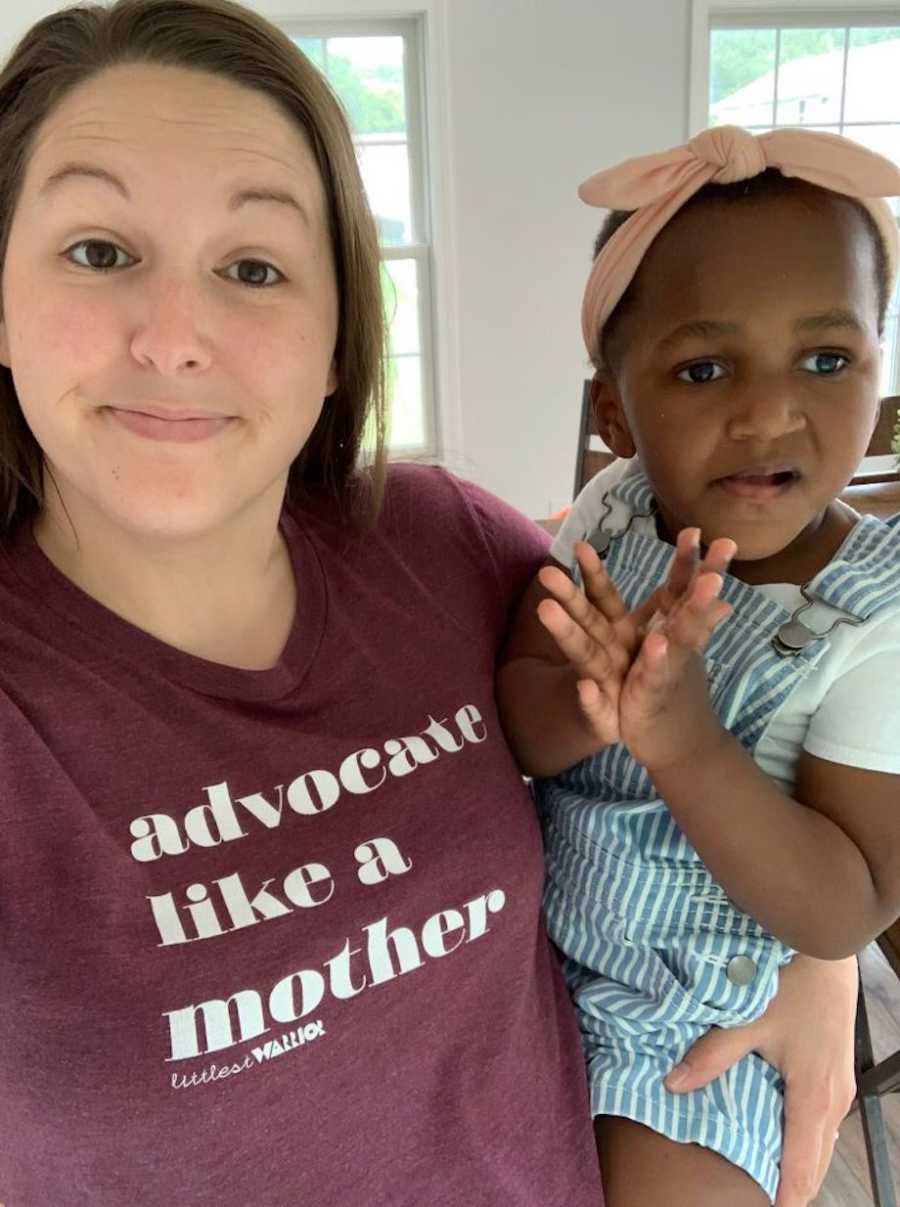 As months went on, Haddie's passport was no closer to being ready. It was time for Cory to head home to the states to go back to the job that supplied the medical insurance we couldn't afford to lose with a new child with a rare brain condition, expensive therapies, and tests ahead of her. We took Cory and Ben to the airport and had the hardest goodbye of our lives. I didn't know when I'd see my husband again and security was just concerned if the liquid in my bag was under 3 ounces. I was desperately trying to sign to my 8-year-old deaf son who has the language development of a 2-year old that 'mom home soon. Mom home soon. Mom home soon,' even though I had no idea when I'd see him again.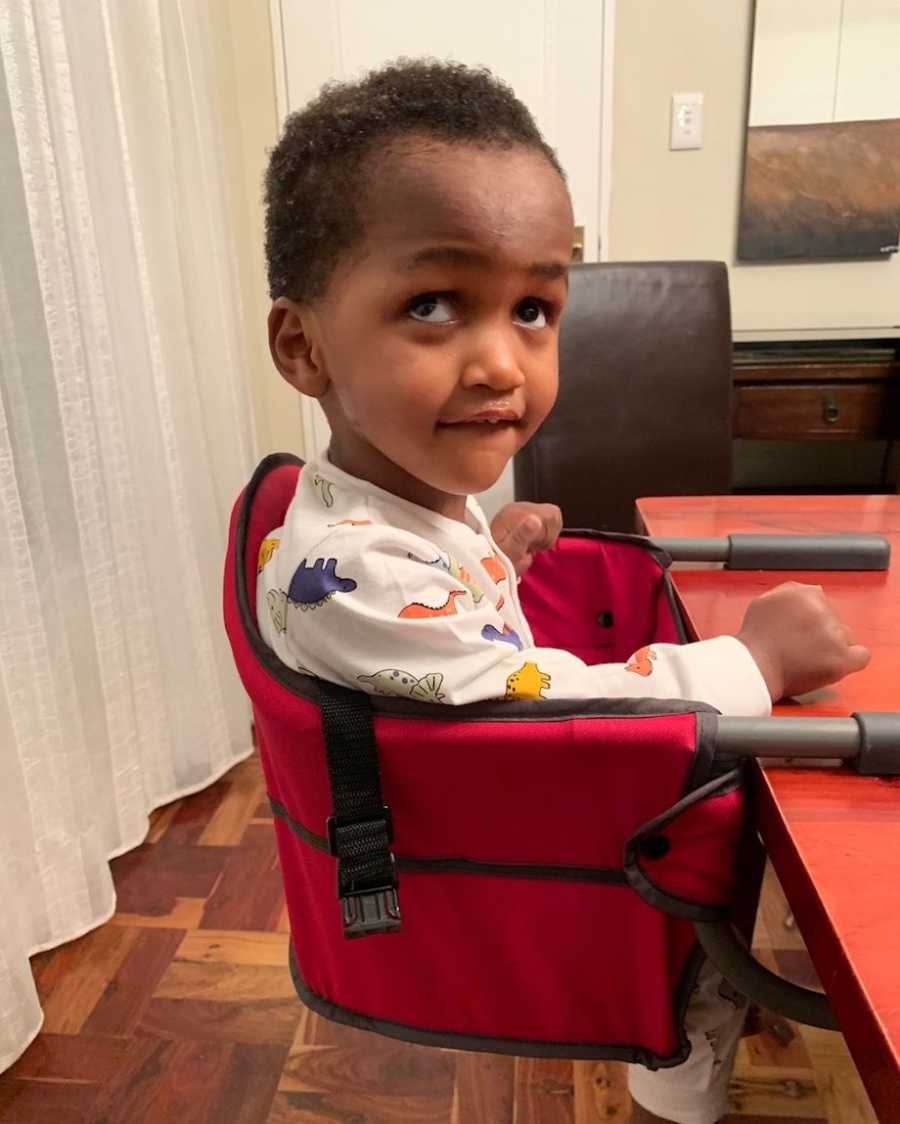 Here I was, stuck in a foreign country as the love of my life and first child left for home without me. The only support I had was a brand new daughter I couldn't communicate with and was certain didn't even like me yet. I wasn't sure how on earth I was going to attach to her under these conditions. Days were long and lonely. If the WiFi wasn't strong enough to hold a FaceTime call, there was no communicating with my son. I could hear him crying, but all I could see was the dreaded 'poor connection,' which meant there was no ability to sign, 'I love you so much. Mommy wants to come home so soon. I miss you.'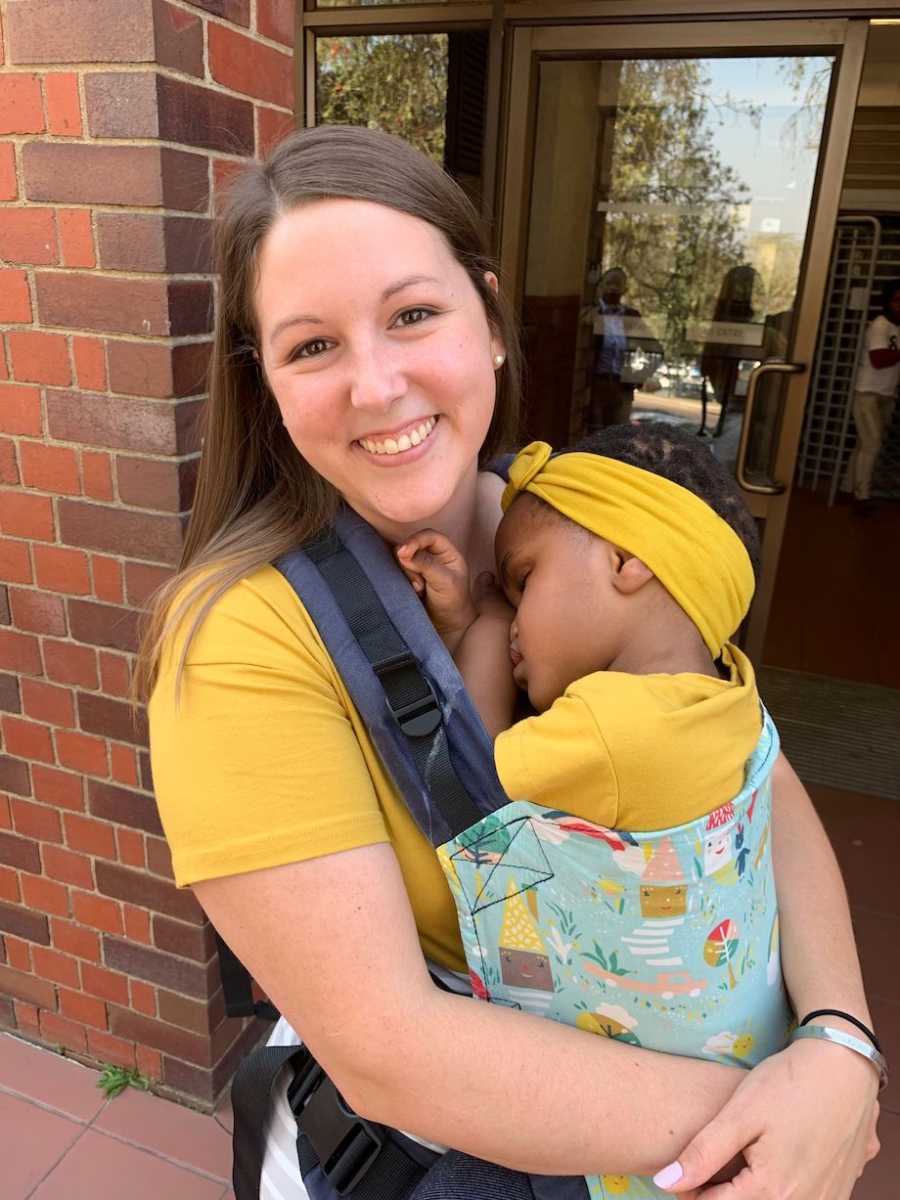 Slowly but surely, Haddie and I got into a rhythm. I was so depressed and desperate to get home I had forgotten a third of my family was right there beside me. I'm sure she was just as scared and just as far out of her comfort zone as I was. Something switched inside of me when I realized Haddie was my forever family and her and I were in this together. We were all each other had. Together, we took on a foreign country. We took on foreign roads and different customs. We got to know each other in the trenches of the scariest months of both my life and hers. We fought alongside our lawyers and after 4 months, we went to court and won the case that allowed us to receive Haddie's passport and be reunited with Cory and Ben. I didn't even realize along the long hard days, we were actually laying the foundation for our beautiful relationship and bond. I had her and she had me.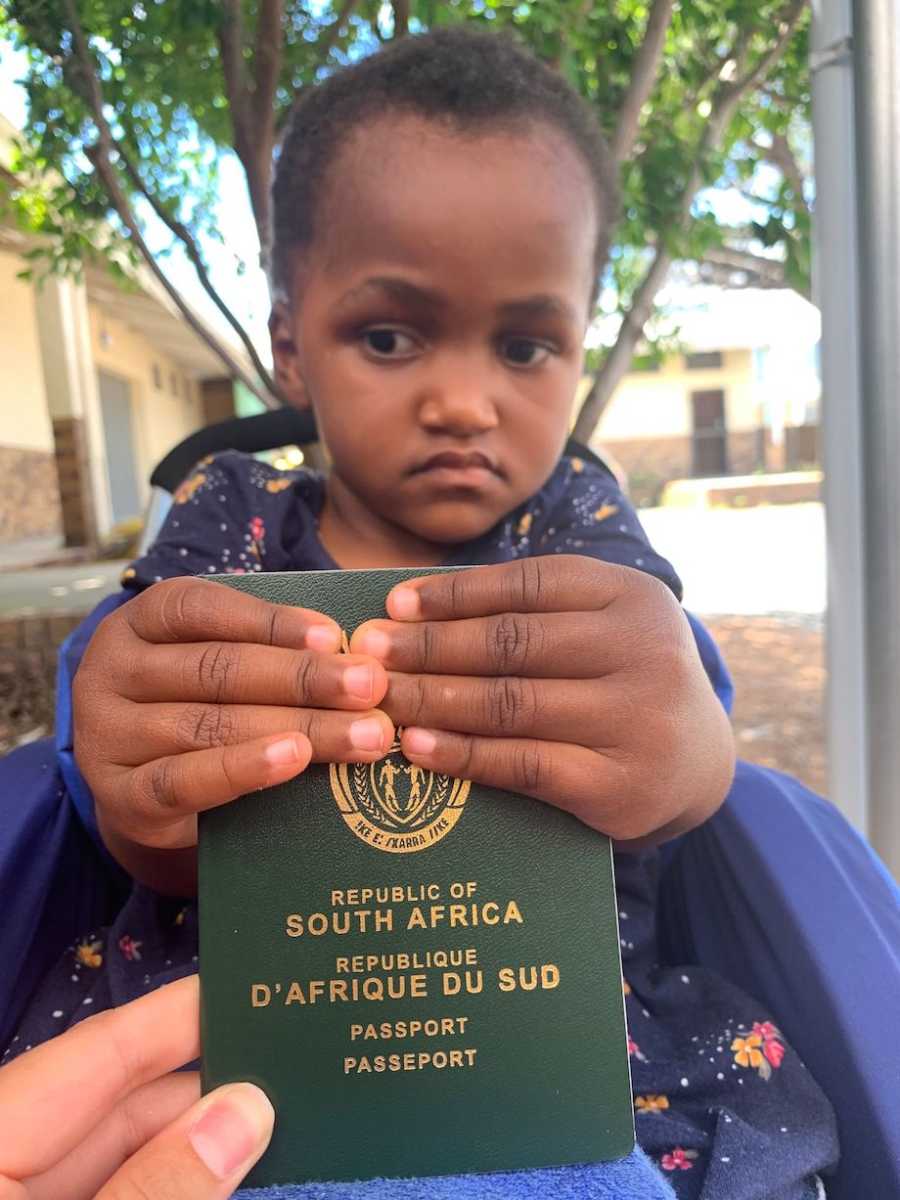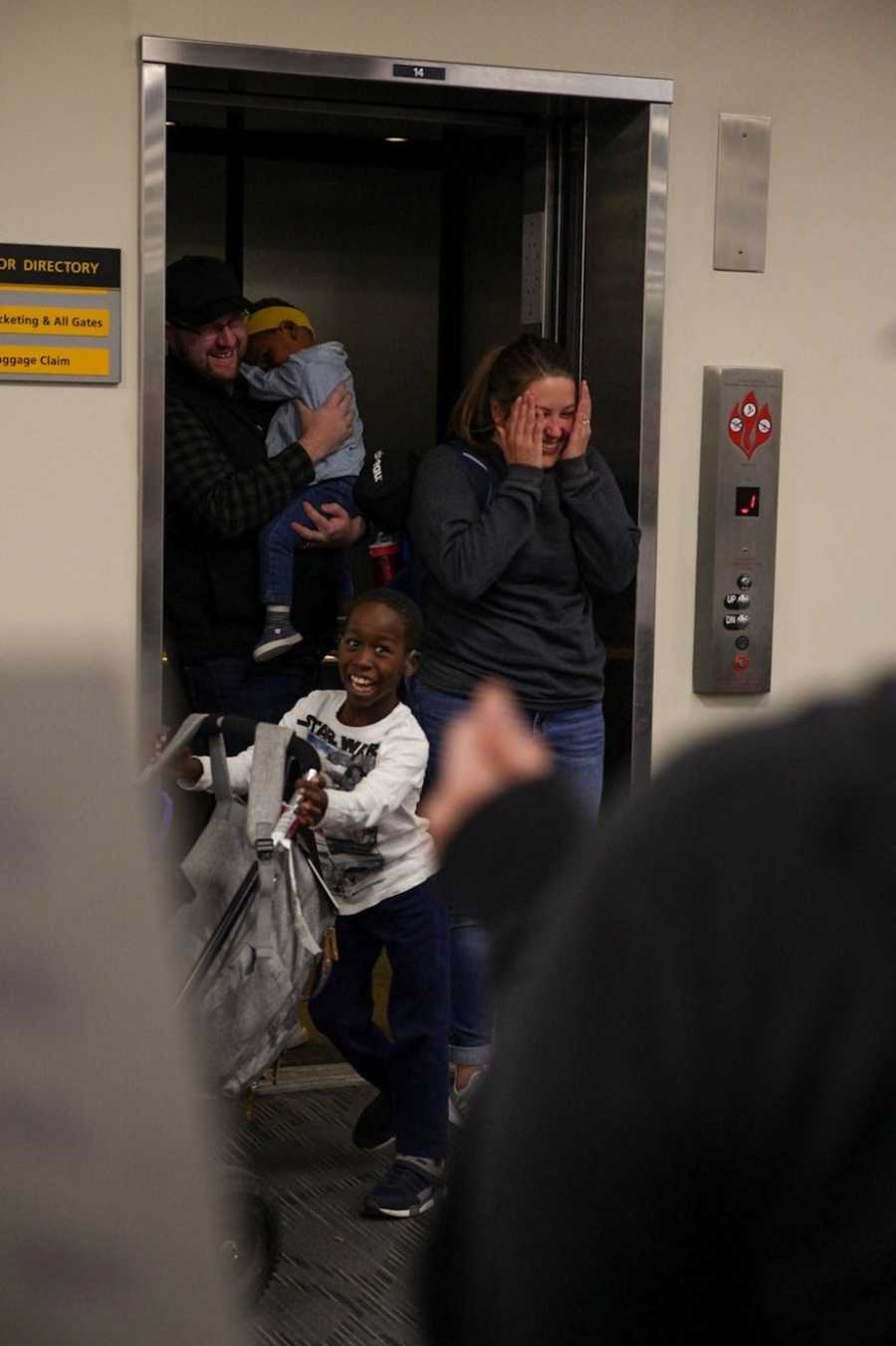 Our babies aren't perfectly 'normal' like we imagined years ago. They are severely language delayed. They have a very rare brain malformation. They have Cerebral Palsy and need help getting in the car and up the stairs. They won't potty train. They may never move out. They may never make us grandparents. That perfect little cape cod home had to be sold to meet the needs of our two handicapped kids. Our cute car is being traded in for a wheelchair accessible van. Free time is spent fighting insurance companies over the price of a hearing aid or convincing the school one of them needs a special type of adaptive equipment and no, we aren't going to take no for an answer!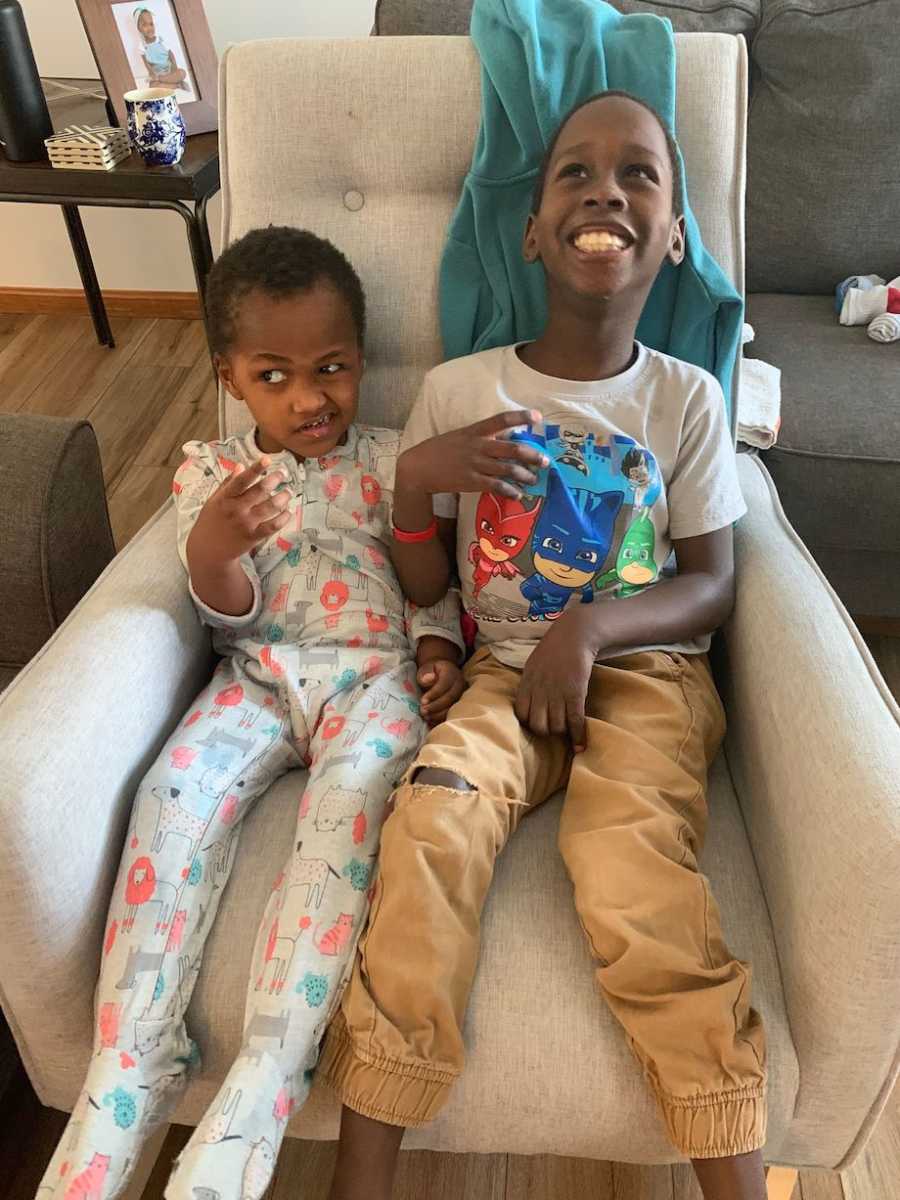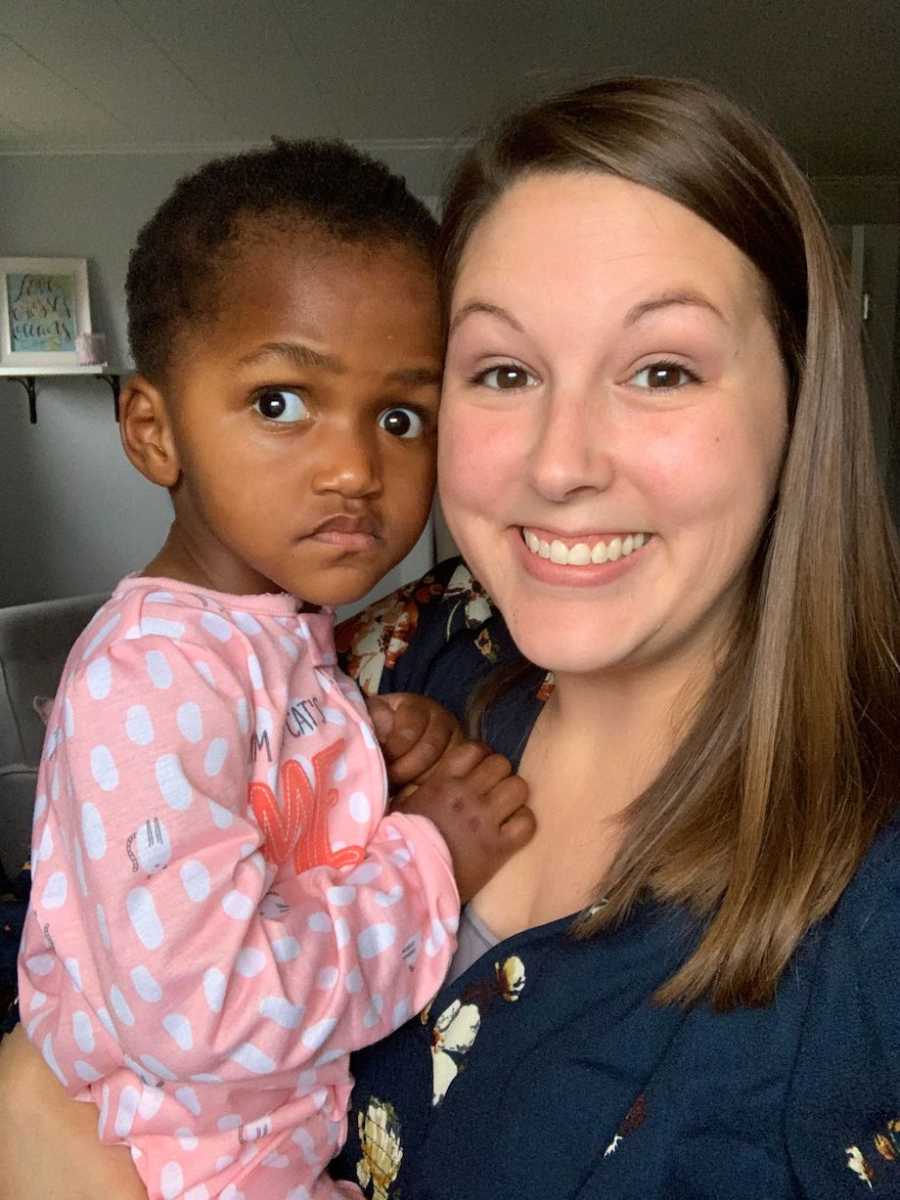 What we've learned in this journey to a family of four is we are so thankful our family doesn't look like what we thought we wanted. Ben and Haddie have taught us to slow down. We're learning we don't need all the extra stuff. We fought for months to see our daughter smile for the very first time. We worked for over a year to get to her first word. We met Ben with a vocabulary of 20 signs and got to jump and scream and high five the day he had enough signs to ask us a question. Those are really all the things we need. They've shown us we are nobody's heroes or saviors. We are just parents, flaws and all. The only thing we did was say yes to two little humans. In the same way I stood before Cory on our wedding day and vowed to love him no matter what and to sacrifice everything in the world to show him that love, we are vowing to love these kids the same. We're vowing to love their whole selves.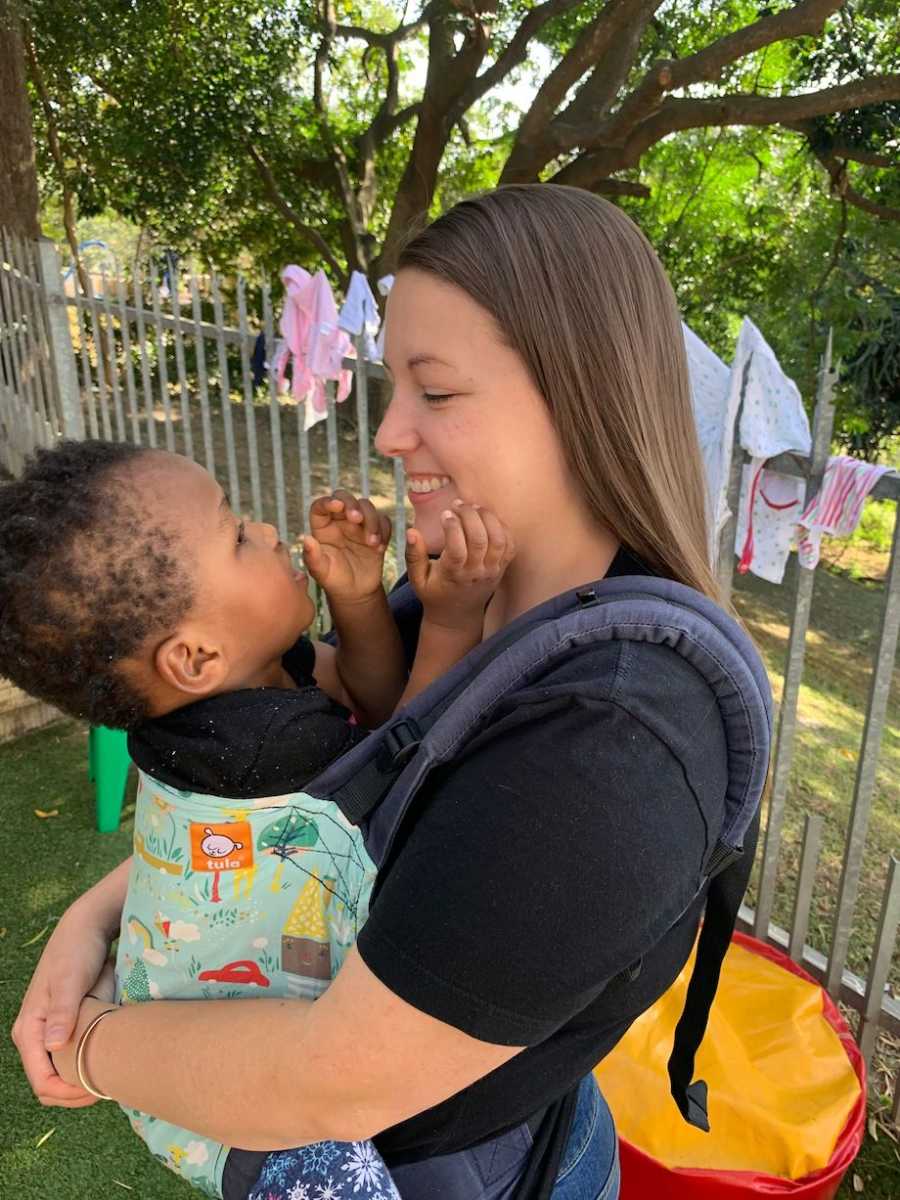 There's nothing lucky about them ending up in our family. They both experienced the deepest loss of losing their first families. We are just the absolute luckiest to get to fight the world on their behalf and to love them with everything we've got."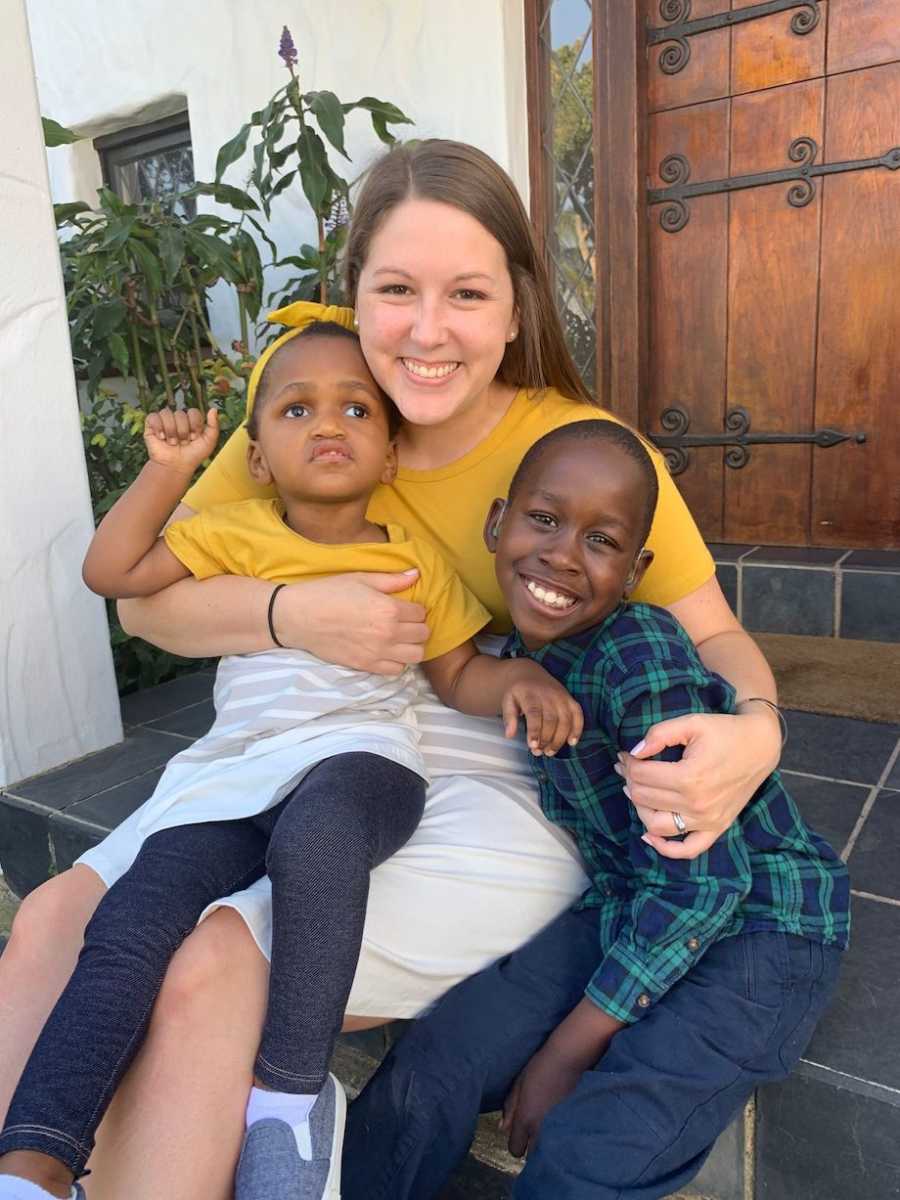 This story was submitted to Love What Matters by Amanda Kick from Newark, OH. You can follow their journey on Instagram. Do you have a similar experience? We'd like to hear your important journey. Submit your own story here. Be sure to subscribe to our free email newsletter for our best stories, and YouTube for our best videos.
Read more amazing adoption stories here:
'Our PE coach pulled me aside. 'Your little buddy is about to be put on an adoption website.' I told her, 'We'll adopt him!': Teacher unexpectedly adopts student with special needs

'The lawyer called, she wanted him back and the papers were already signed. I knew we'd be saying goodbye.': Couple credits birth mom for saving almost failed adoption, 'The bond between us made this happen'
'Would you be willing to adopt a baby girl?' The day we matched, we saw two blue lines of our own. We were terrified.': Woman surprised with pregnancy during adoption, becomes first-time mom to 2 newborns
Help us show compassion is contagious. SHARE this beautiful story on Facebook with your friends and family.