Trigger Warning: This story contains mention of alcohol and drug abuse that may be triggering to some.
"I was born in Red Lodge, Montana in 1987. I grew up in a loving home with two older siblings, one sister and one brother. My parents are still married, 46 years and going strong. We moved around more than most, but I spent most of my upbringing in a tiny town called Wisdom, population 120. It was very isolated, but as a kid, having just a few friends and basically living outside and exploring in the mountains was magical! We were very involved in extracurricular activities like skiing, sports, 4-H, girl scouts, etc. There was no high school, so when my sister had to go to high school, we moved to a nearby town where I started my 7th-grade year.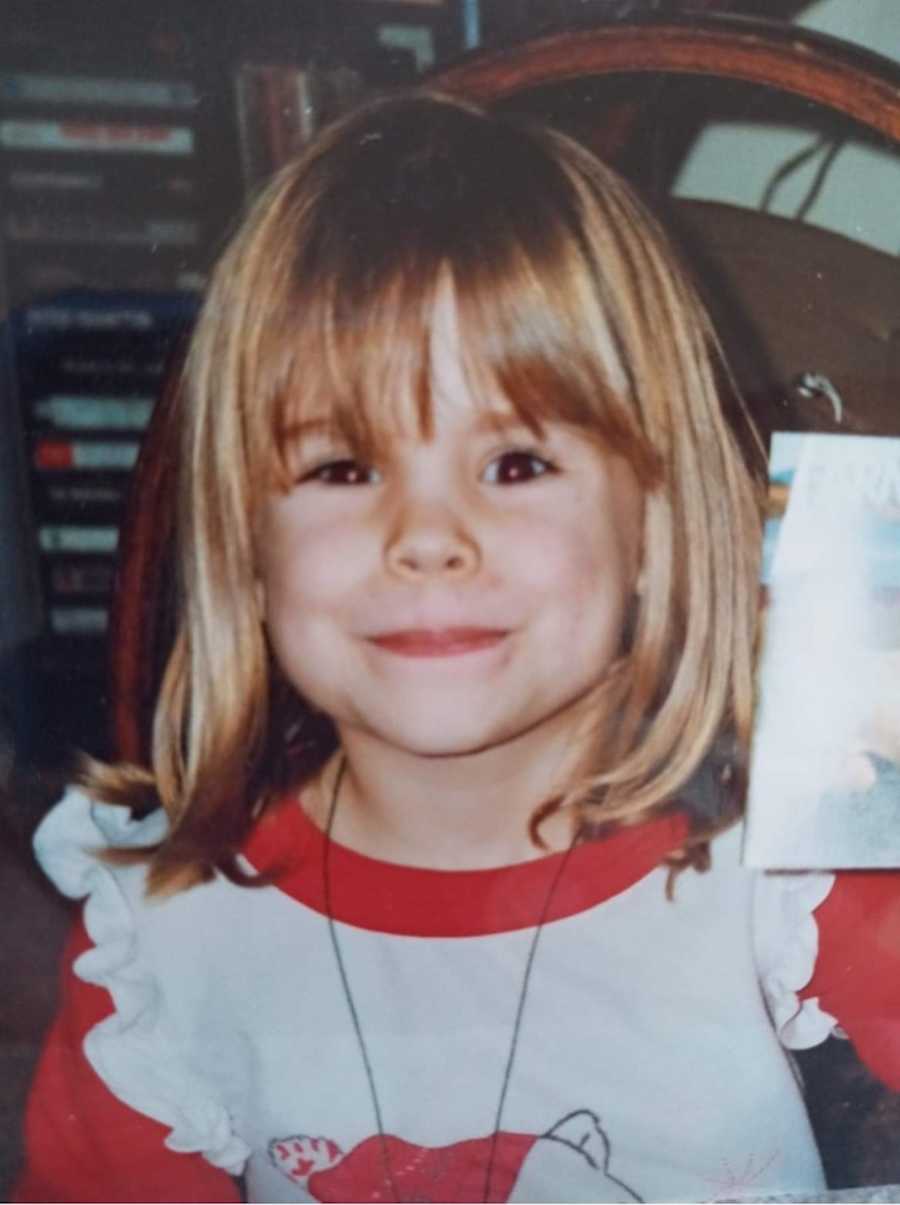 I was exposed to drugs, alcohol, and sex at a very young age, 11. I was deathly afraid of basically everything but especially sex and kissing or anything romantic. I wanted to be loved and I fantasized about what it might be like to kiss a boy or be with him physically. But doesn't every child in their adolescence do that? I found a solution to my fear. Alcohol. I chased it from age 11 until age 29. It was my best friend, my master. I did not even have my first kiss until I was a freshman in high school, under the influence of alcohol of course. I waited until I fell in love for the first time to lose my virginity. I was 16 and he was 19. I fell in love with this guy very quickly and I thought that's when you finally give it up, right? We were both drunk of course.
Everything I did involved alcohol. EVERYTHING. That relationship lasted a whopping 9 months and left me heartbroken for the first time in my life and I didn't know how to deal with it. I was angry, so I went and slept with every single one of his closest friends. The ultimate revenge right!? No. It left me feeling ashamed, depressed, and a lot of self-hatred. This is when my drinking took off hard. From then on, I had zero self-respect for my body or myself. I slept with whoever would sleep with me unless I got into a committed relationship. Even then, I cheated on every single boyfriend I've ever had.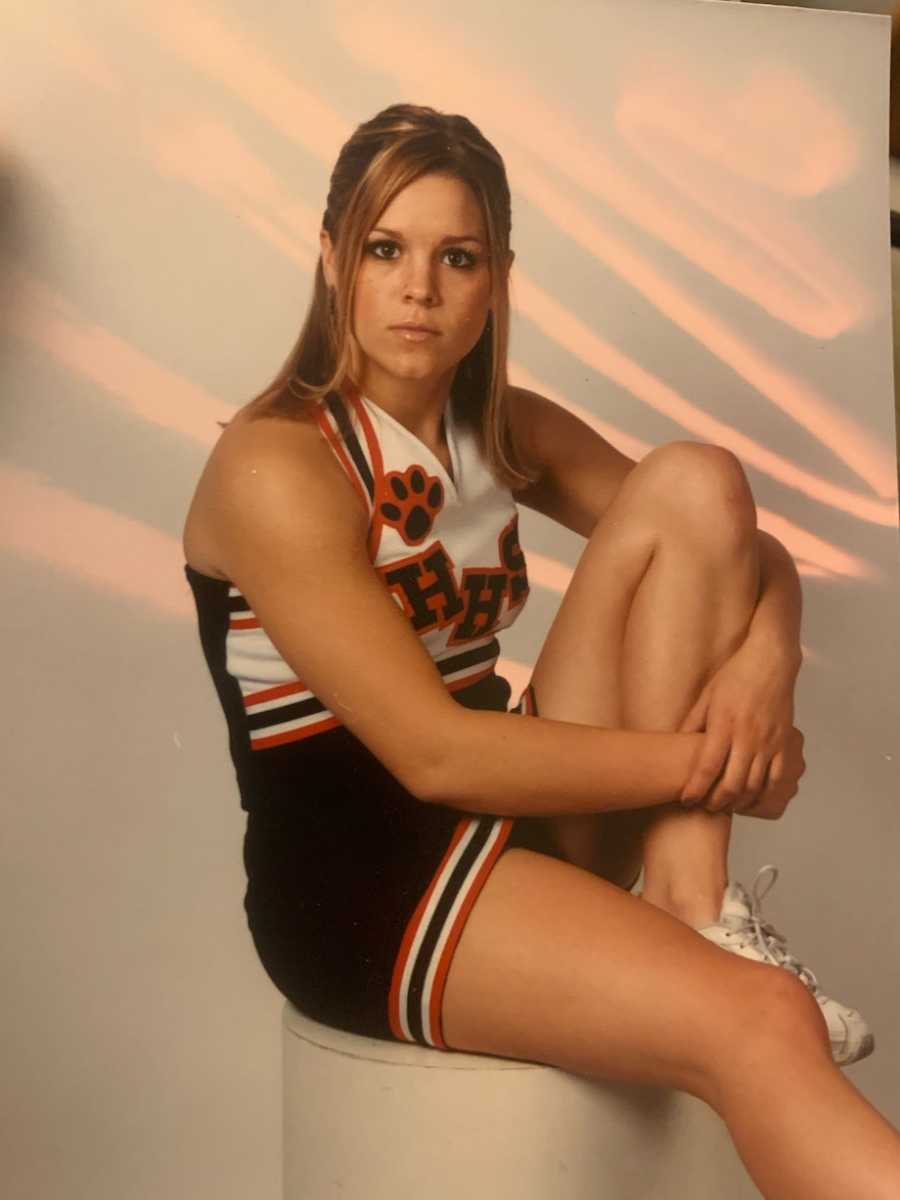 Alcohol and drugs mixed with shame and self-loathing led me to not care about the loved ones in my life and if I wanted to sleep with a man that wasn't my boyfriend, I did just that, which as you can imagine led to even deeper, darker shame. And the cycle just kept repeating itself for the next 15 years. Sex basically became another drug for me. It was a bandaid for how I felt on the inside. It filled a void, temporarily.  I remember one night when I slept with three different men. I'm not sure what you would do with that, but I drank to oblivion and eventually dabbled in harder drugs to erase any sense of shame coming from countless sexual behaviors like this. I couldn't live with myself, but I also couldn't stop behaving this way.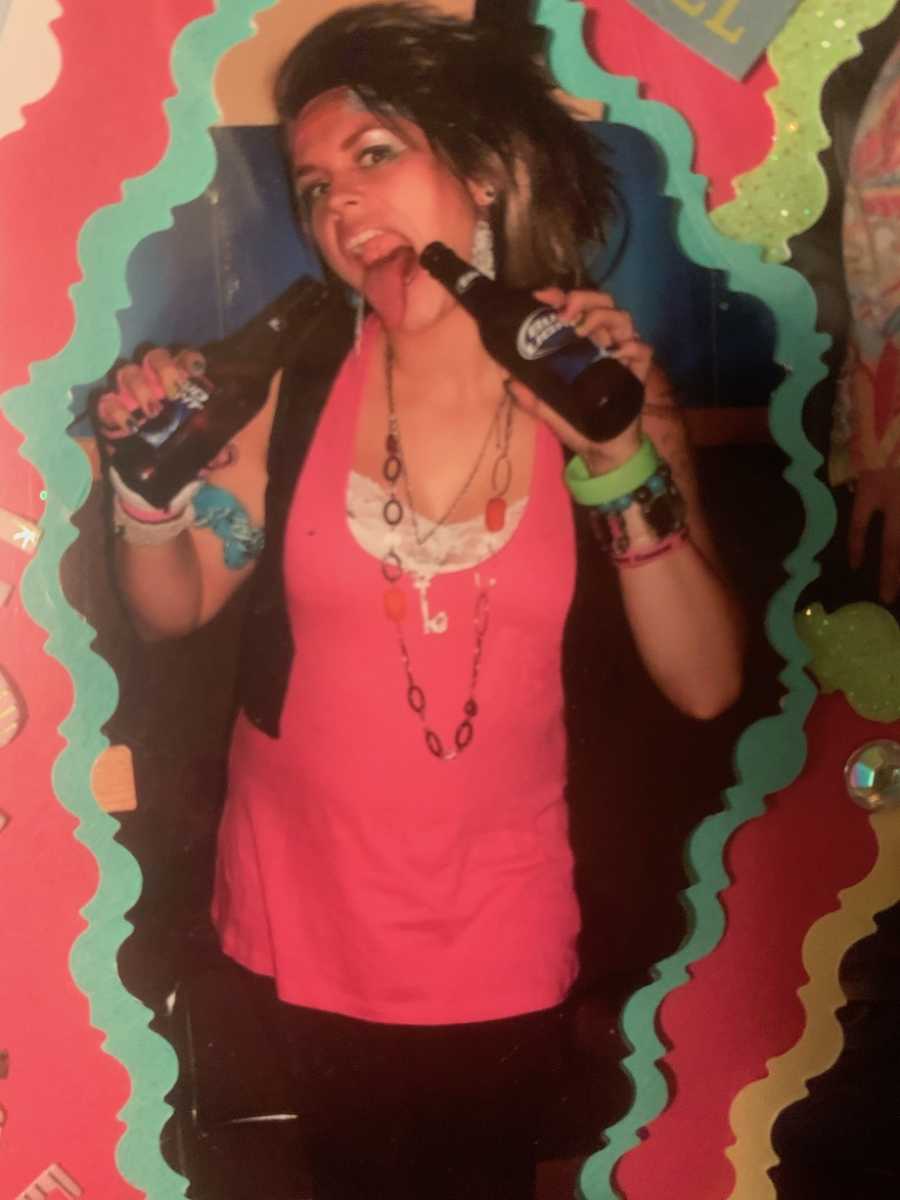 At age 23, I finally got knocked up. I say it like this because for years I had unprotected sex and was surprised I hadn't gotten pregnant yet. I got pregnant on a one-night stand with a guy I barely knew. To add to the chaos, he was 4 years younger than me! Barely legal. My mindset the night my son was conceived was, 'I can't get ahold of any other guy tonight, so he will do.' I used men just like you hear about men using women. Sex meant nothing to me. It was a solution to my internal turmoil. I had that baby and during that pregnancy and for 6 months after, I did not have sex. It wasn't by choice, really, no one was interested and I was pretty focused on being the best mom possible. Plus, I ran away to Alaska for a few months.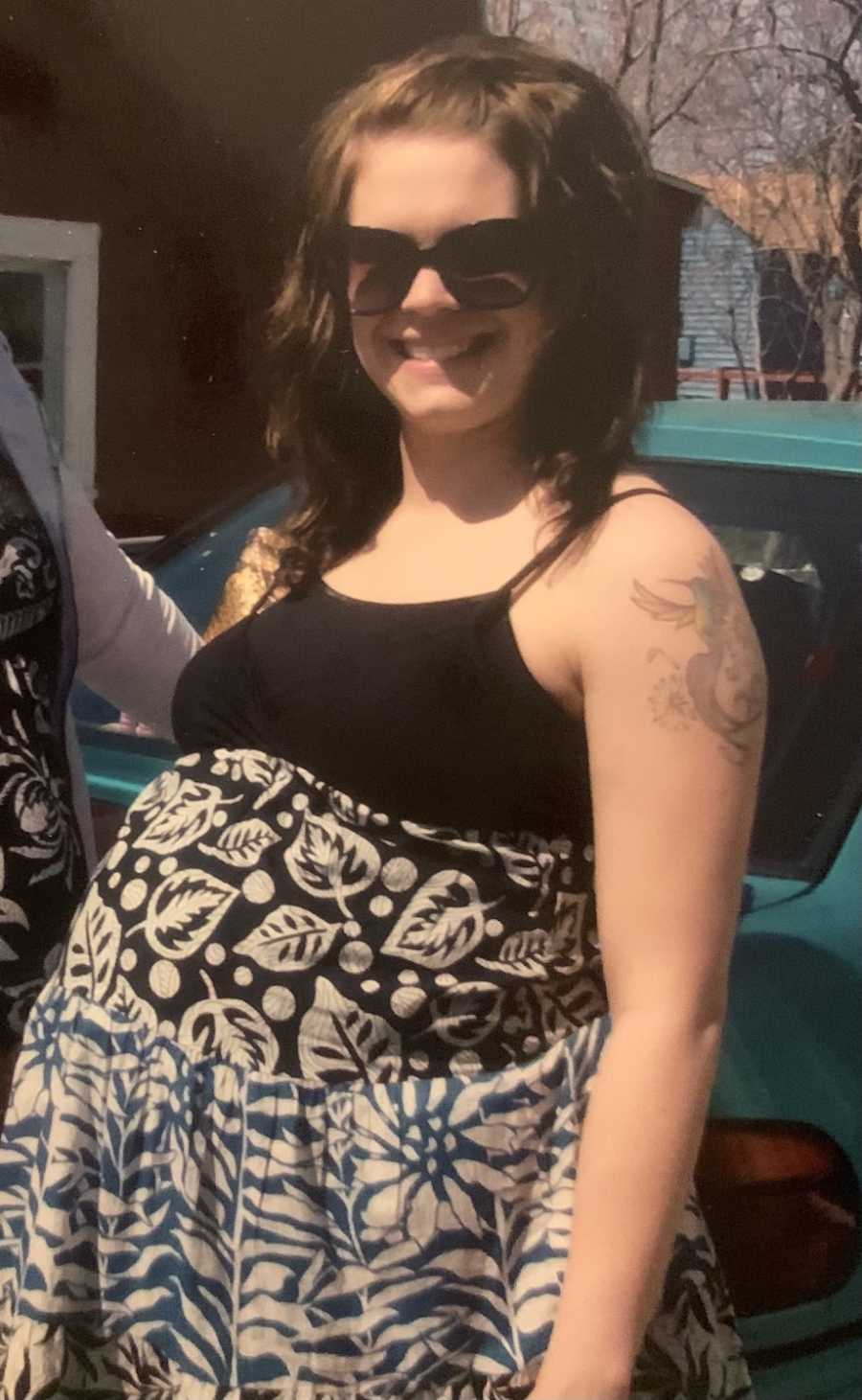 Within a month of my son being born, I started drinking again and it progressed to drugs within a year. His father and I had joint custody, so I had 14 days out of the month to do as I please, with no responsibilities. Alcohol, drugs, and sex came rearing their ugly faces back into my world. The cycle began again and I continued to do this for the next 5 years. I did fall in love again, but that relationship only lasted a year before I cheated on him. This time when I cheated, it sucked the soul right out of me. I didn't want to cheat on him. I came to a place where I lost the 'power of choice.' Some might think that's a bunch of BS, but have you ever woken up from a night of oblivion and thought, 'I acted like a fool, I can't believe I did that?' YEAH! That is YOU losing the power of choice.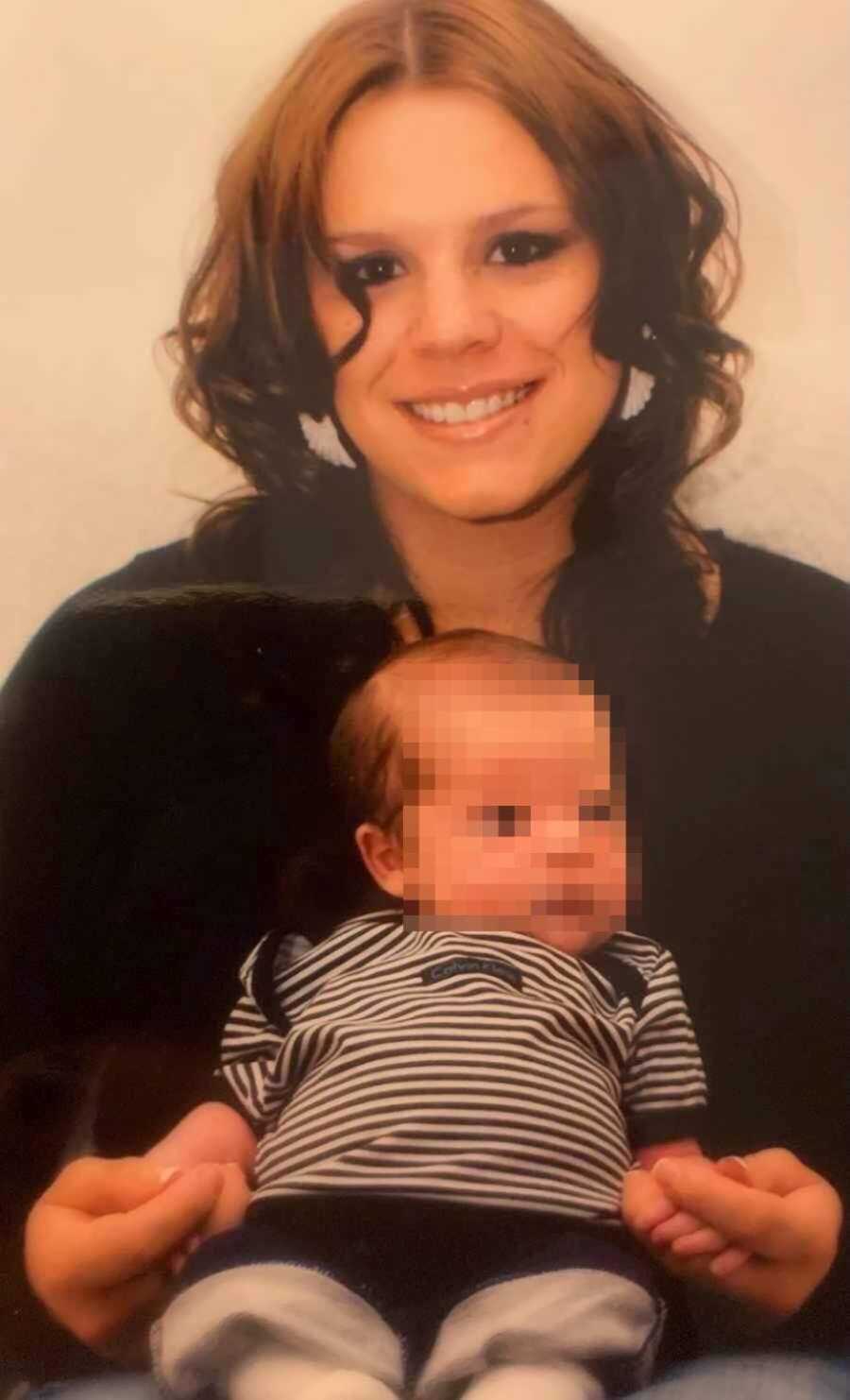 About a year later at age 29, I was FINALLY sick of living the life I was when it came to drugs, alcohol, and sex. I asked for help and I got sober. I was still in a relationship with this same man. That's a super long story for another day. I had a couple of relapses over a 3-year span and am now 2.5 years sober. The relapses were me craving the need of being with another man, breaking up with my boyfriend just so I could not feel guilty about sleeping with someone else. Well… the guilt was huge and that's what led to my relapse. Once again, this guy took me back and we tried to make things work yet another two times until last year I finally, FOR GOOD, called it quits. It was not easy. I still loved him, but I knew I needed to try something different so I could grow. Not to mention, I was only adding pain to his life.
I wanted a new life. A new perspective. New results. I learned in sobriety from mentors you have to try new things to get different results. So this is when becoming single for at least one year, and celibate until marriage came about. Most importantly I've learned a God of my understanding can take all these temptations, pain, and compulsions away if I let him. I don't NEED another human to make me feel whole. All I need is a loving God.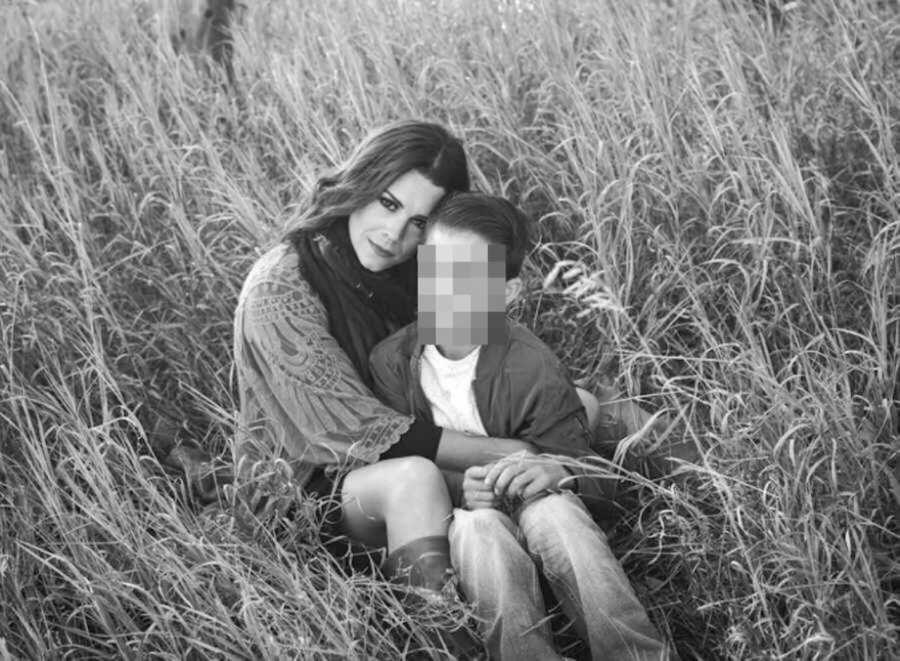 I sat down with a lady from my church and shared with her all the pain and hurt I had caused myself for making the decisions with my body over half my life. She then shared with me her story and how she decided to become celibate and 'TAKE HER BODY BACK,' is what she called it. I was intrigued and instantly knew I wanted to do the same. The ultimate gift to self. I have been open about it on social media because I want to inspire other women they don't have to give up their bodies to get approval or love from a man or to feel whole and happy. I truly believe this is going against God's will for me. If a man seeks me out now, knowing I will not have sex with him until marriage, then he is truly a gift from God, respects me, and more than likely admires me for that decision. I am a believer and my faith has grown so much over this past year of focusing on myself and learning to love myself again. I truly believe God will show me who he has chosen for me when it's in his time and not mine, not because I am impatient and give my body to someone in hopes he will love me back for this.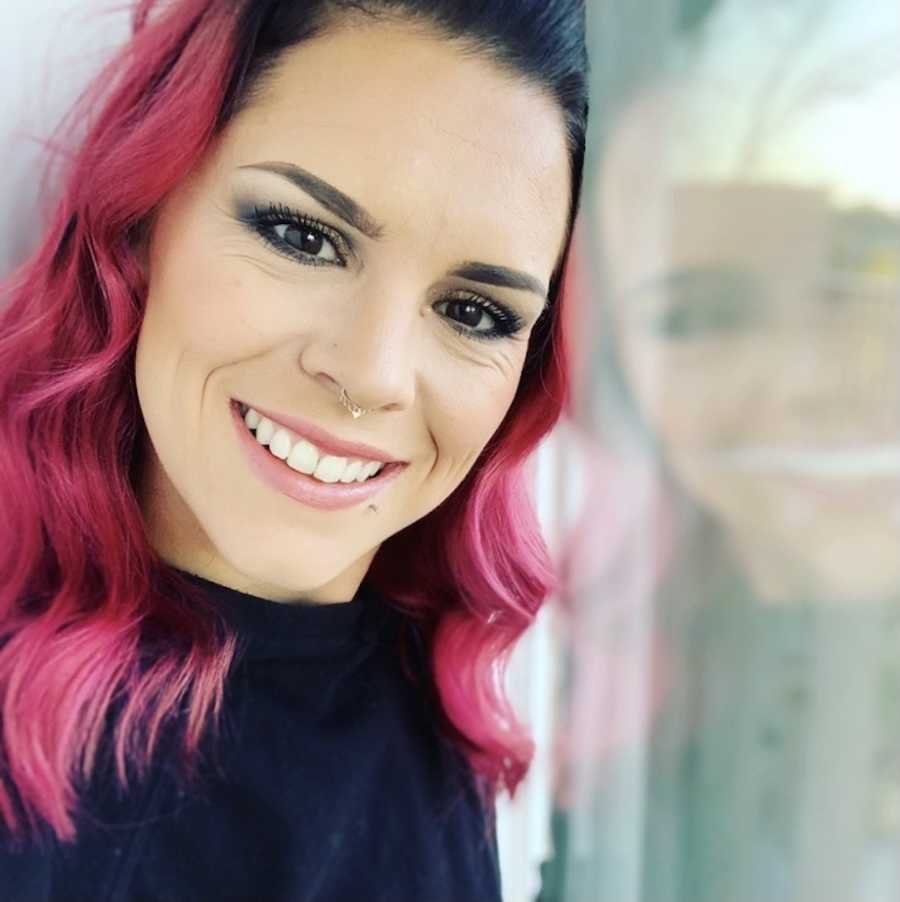 It has been somewhat difficult and I am now putting myself back into the dating world this year and I can't help but have fear and doubts. 'Well, maybe if I take it to the next level with him he won't leave?' What I tell myself is, this is OLD ways of thinking which will lead to OLD ways of behaving, which will cause me pain. The pain of a man leaving me early on in a relationship is only temporary and I will get through it and grow from it and closer to the man God intended me to be with. The pain of breaking my promise of celibacy to myself before marriage, I will carry with me much longer and I KNOW will lead to a possible relapse and strings of other unprincipled actions that will leave me with shame and self-hatred.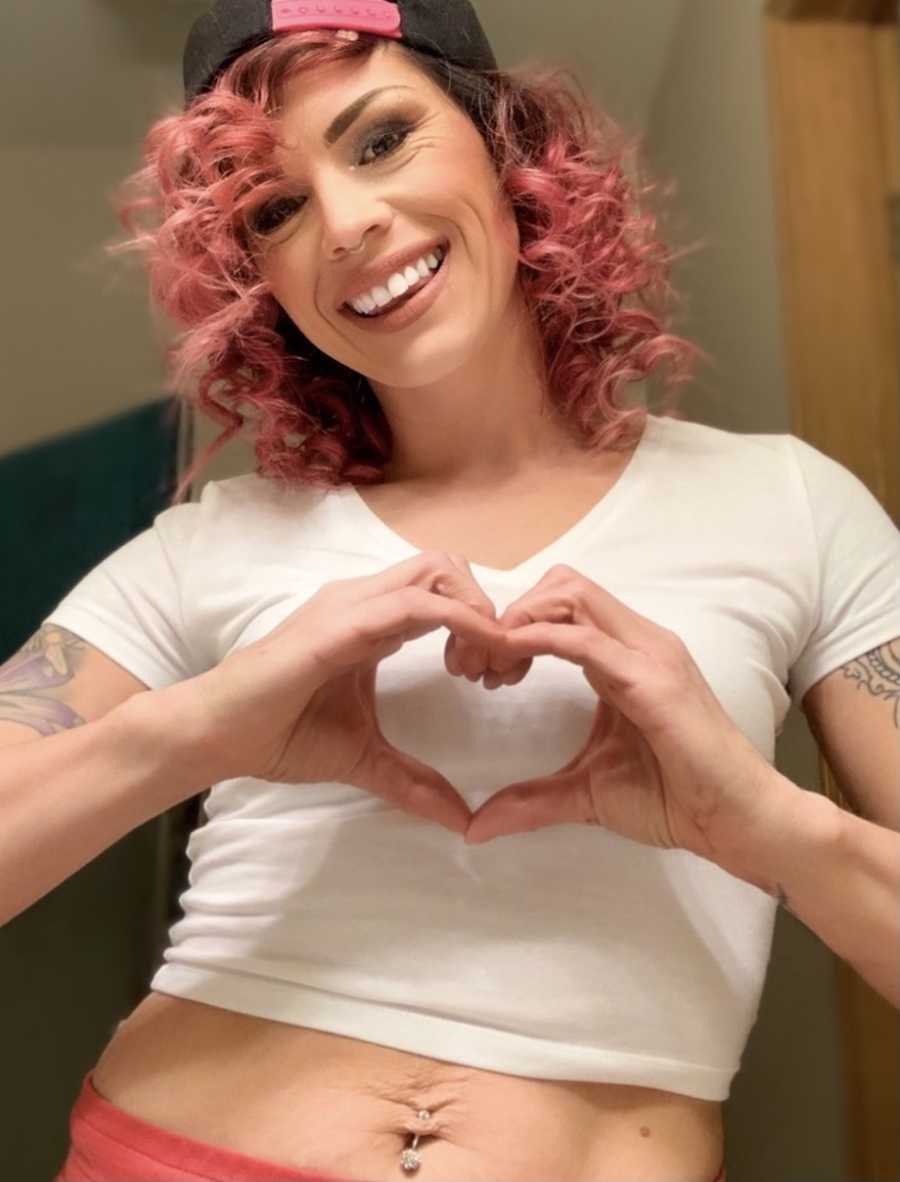 I've recently had two men reject me due to my promise to myself and it wasn't that scary at all. So now, they are no longer fears. Just opportunities to grow and get that much closer to the man God created for me. The most rewarding of all, is I have been able to focus on ME, how I treat myself, and how I want to treat others. I've never had a better relationship with my son since he was born almost 10 years ago and all my relationships are growing in such a positive light. I've also had several other women reach out to me telling me they want to walk the same path. That's God working through me so I can help others. There's NOTHING more rewarding and meaningful than that.
My advice to anyone reading this who has had a similar past or can relate to how I behaved for so many years before making this decision is you find the courage to make the changes YOU need to make to feel good about YOU. To love and cherish your body so you can show a good man how to love and respect you the way you deserve. Trust me… if I can do this, SO CAN YOU!"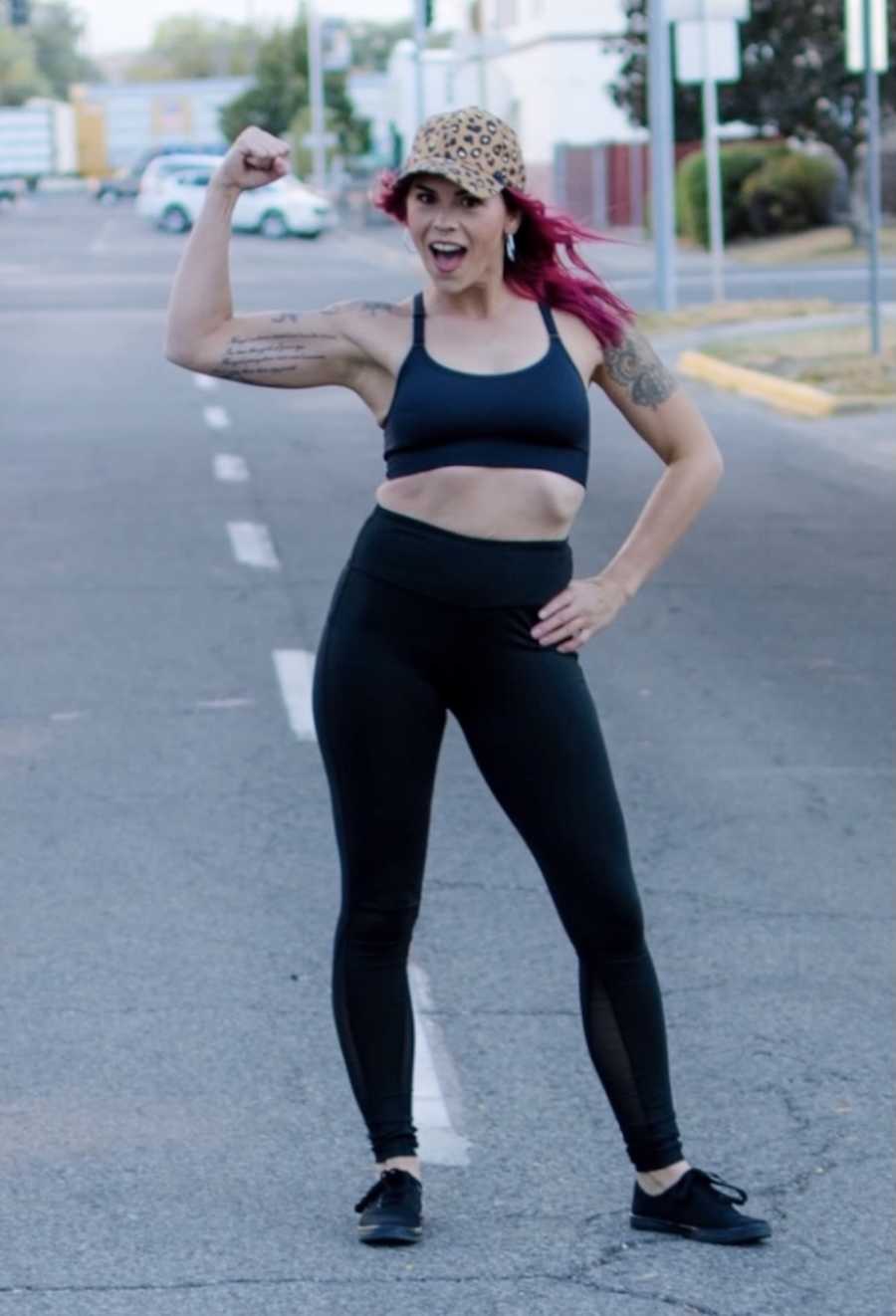 This story was submitted to Love What Matters by Lawna Mae from Billings, MT. You can follow their journey on Instagram and Facebook. Do you have a similar experience? We'd like to hear your important journey. Submit your own story here. Be sure to subscribe to our free email newsletter for our best stories, and YouTube for our best videos.
Read more powerful stories like this:
'This isn't right.' We crossed the line by having pre-marital sex. We knew it was wrong. It's difficult when you're clouded with lust.': Couple chooses celibacy before marriage, now pregnant with baby boy, 'I can't wait to share this experience with our children'

'Michelle, we haven't had sex in a year.' My husband rolled over in bed with a blank look on his face.': Couple stress importance of 'boundaries' in marriage, 'you don't owe your partner anything'
Do you know someone who could benefit from reading this? SHARE this story on Facebook with family and friends.