"'I'm sorry but the tumor we removed from your leg was Stage 4 Sarcoma Cancer.'
3 months before I heard that sentence, I was standing in front of the mirror with tears streaming down my face because I couldn't wear any of my pants. Yes, I had gained quite a bit of weight but more than that, I had a big lump on my left leg sticking out a good 5 inches.
It was at that moment I knew this lump wasn't going away. I kept putting it on the back burner in my head because honestly… The sad, bitter truth is because I didn't (and don't) have health insurance. My stomach churned every time I thought about going to the doctor uninsured.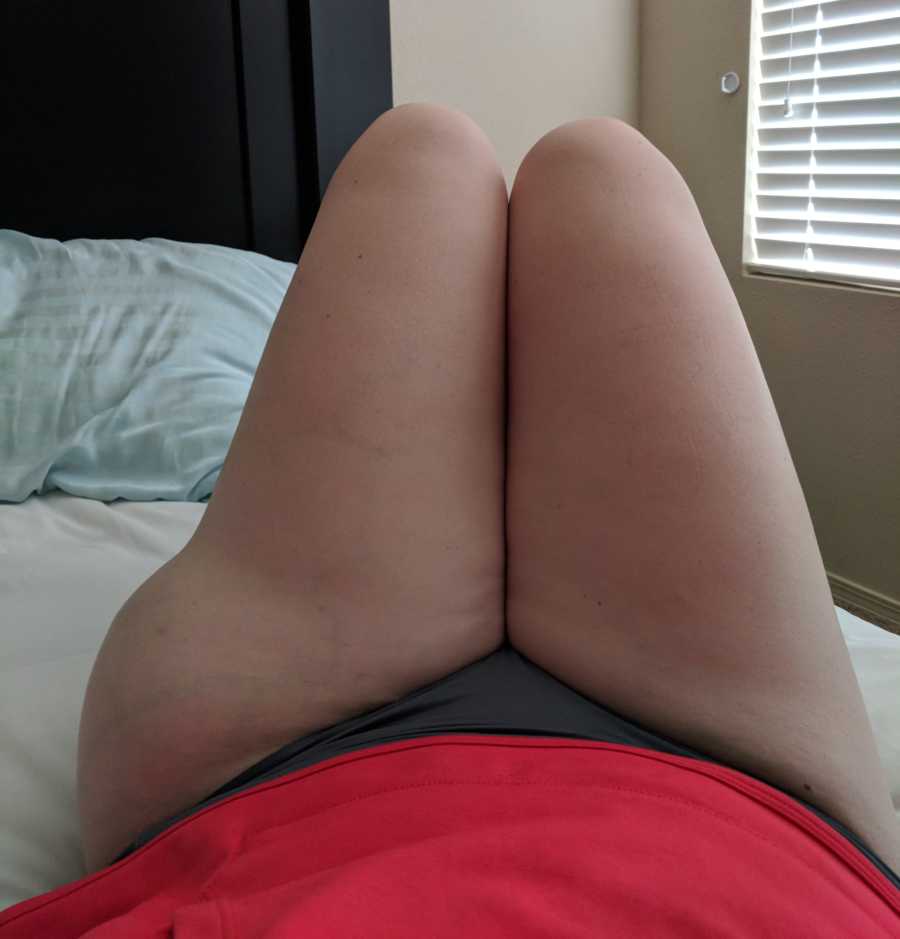 Sitting in my closet with my pants at my hips (unzipped because I couldn't zip them over that damn lump!) and even more tears falling, I couldn't help but think back even 3 years ago when I was a personal trainer. I was healthy, in shape, doing what I loved, working at a great gym and honestly, I felt like I was on top of the world and nothing BAD WOULD EVER HAPPEN.
A few days later I finally bit the bullet and called the darn doctor.
When the surgeon walked in and saw just how big the lump was, he said, 'Look, I'm just telling you now to prepare yourself that this might be cancer.' Naively I said, 'Na… It won't be cancer, I'm totally healthy AND I'm young. I really don't think it'll be cancer, it's just a big lump.'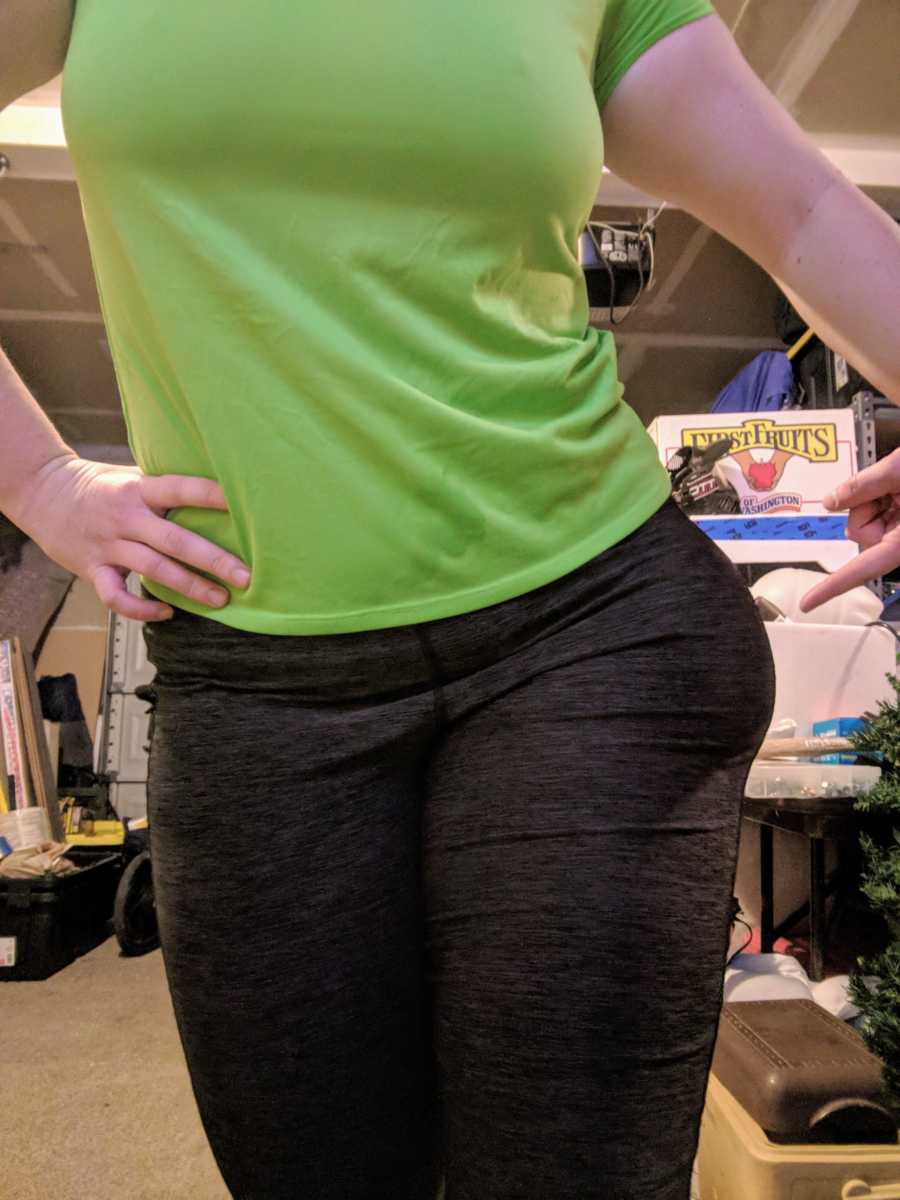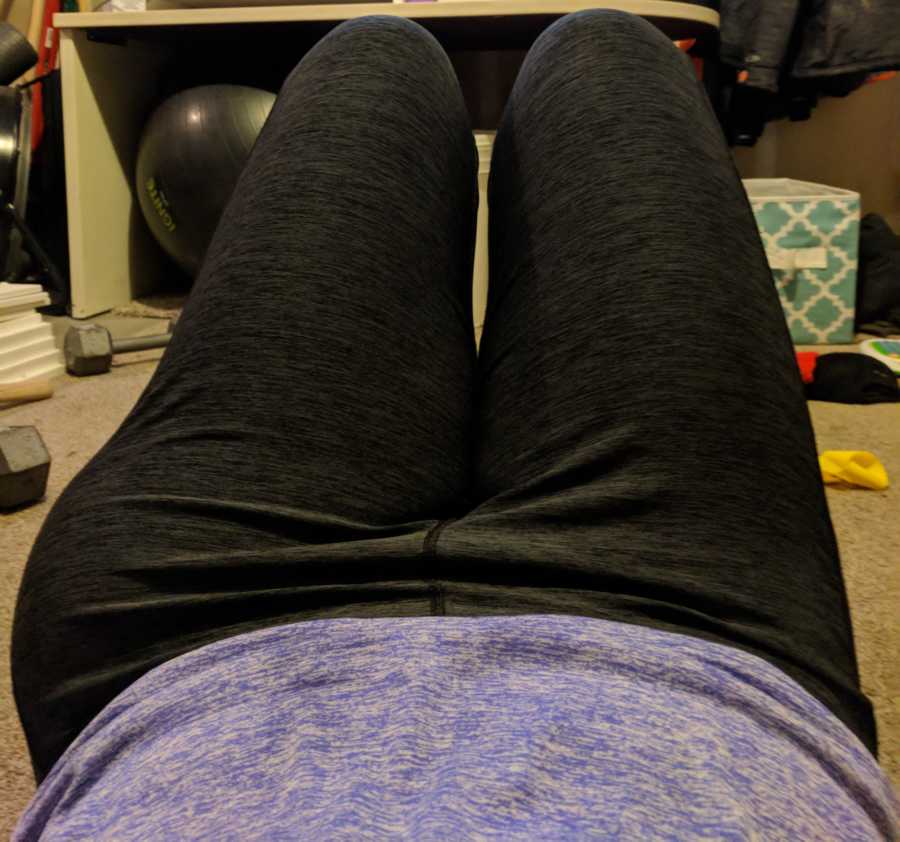 Every time I went in, I was asked the same question that made my stomach churn. 'Who do you have for insurance?' And every time I had to say, 'I'm working with the hospital financial department.' Oh, just saying that out loud I can't help but feel anxiety in my throat because do you know how expensive a surgery is uninsured?! If you don't, just use your imagination… It's A LOT.
So, in March of this year I had the 3-pound 6×6 inch tumor removed. You guys, IT WAS SO BIG. Now this surgery was the first surgery I've ever had in my life! The only other times I have been to the hospital was to have babies!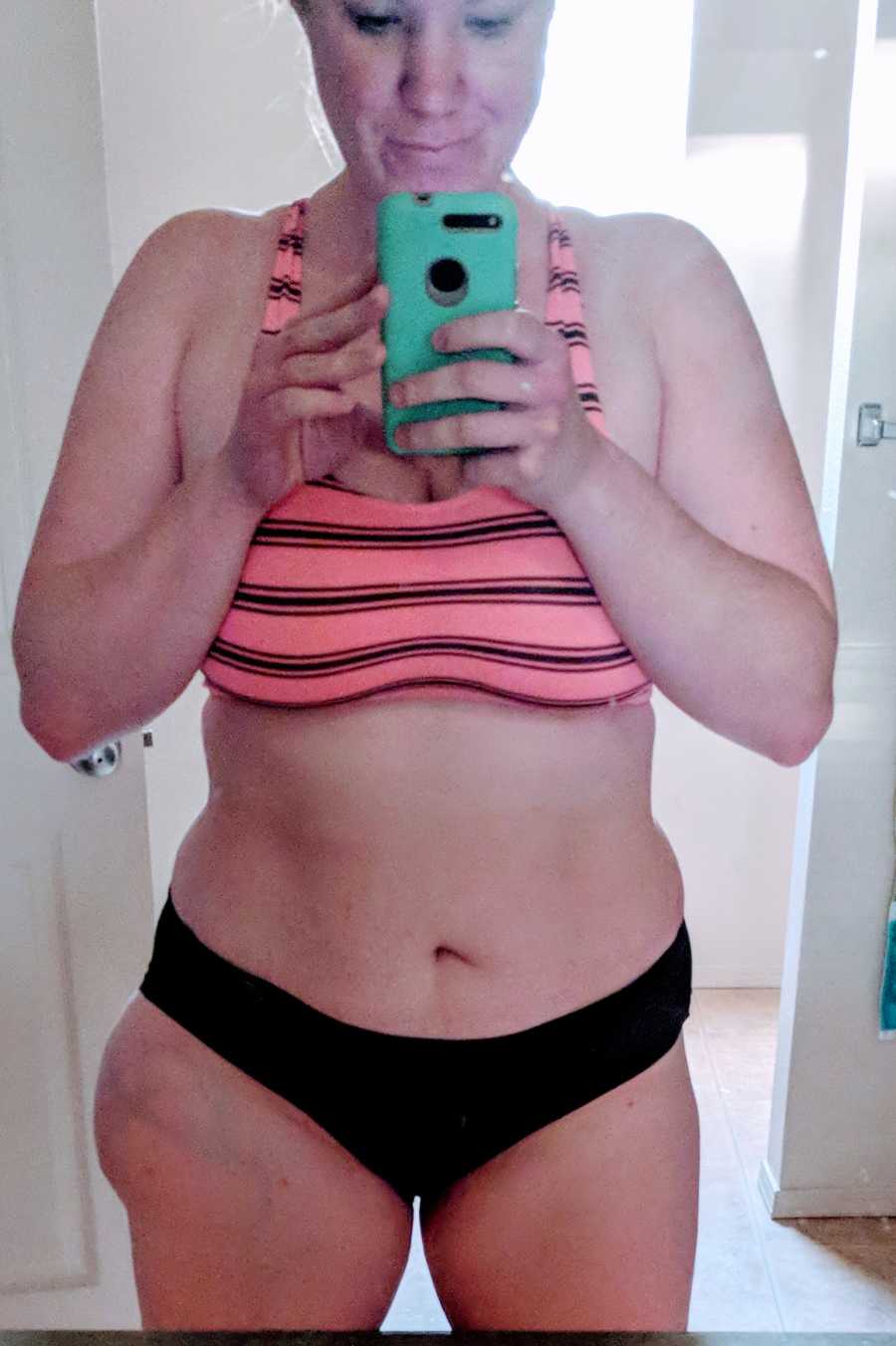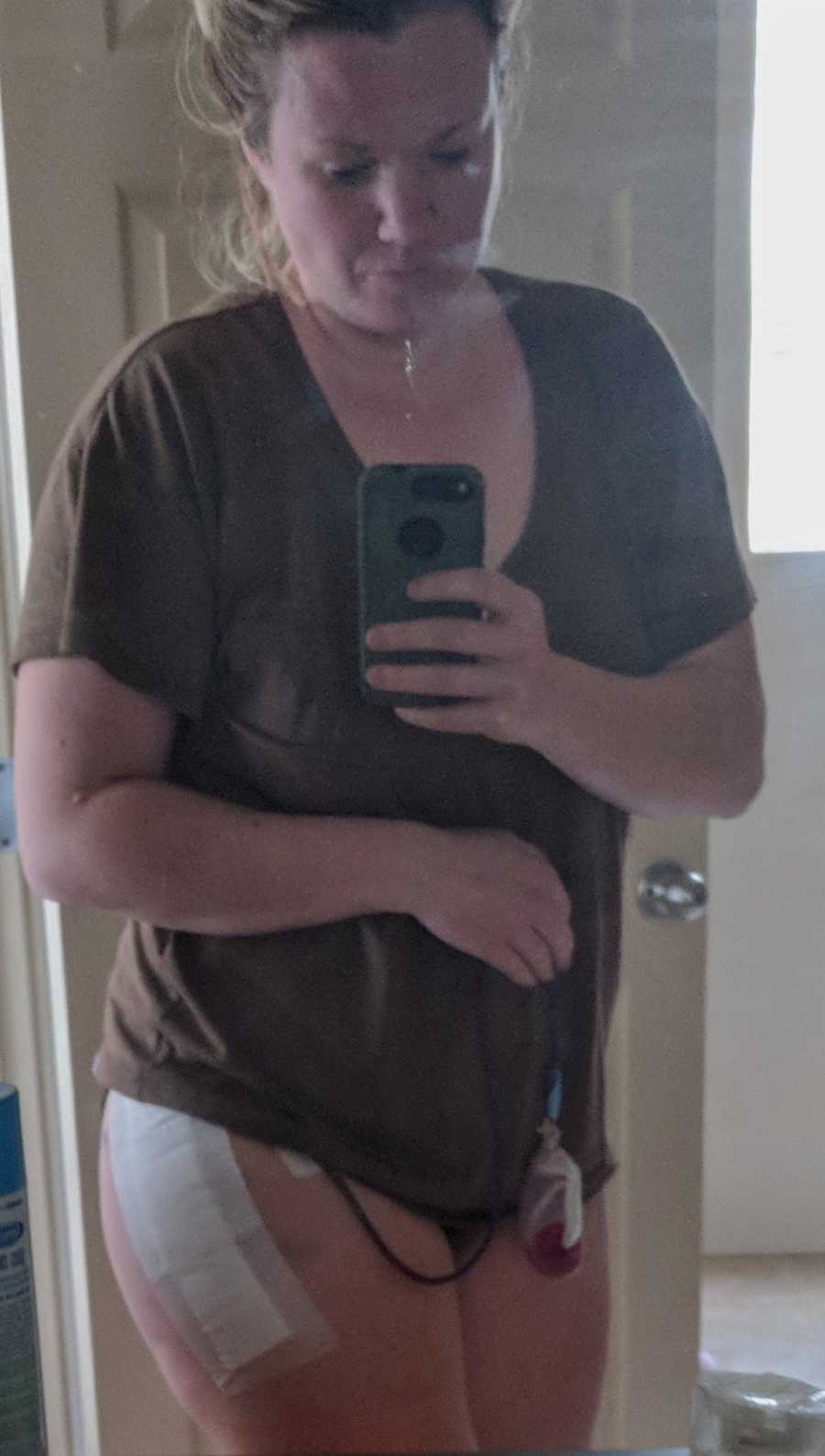 Recovery those first 2 weeks was hard and the surgical drain was such a pain. When it came time for the post op appointment I was thrilled. Mostly because I could get the drain and staples out (or so I thought) but it meant that my 'new' life could finally start! I could finally get down to business of losing weight, getting healthy and maybe getting back to being a personal trainer.
When the surgeon walked in and told the nurse, 'I'll take out her staples,' I knew something must be wrong because removing staples was usually a nurse's job. While he was taking every other staple out and telling me the drain needed to stay in another week or so, he asked what my plans were for the summer.
The first thing I asked was, 'Why, what's wrong?' That's when he said a sentence that would change the entire path of my life. 'I'm sorry but the tumor we removed from your leg was Stage 4 Sarcoma Cancer.' Just like in the movies, my ears rang. My vision was cloudy and I couldn't focus. All I could think was, 'How can it be cancer? Why did I tell my husband not to come? This can't happen to me!'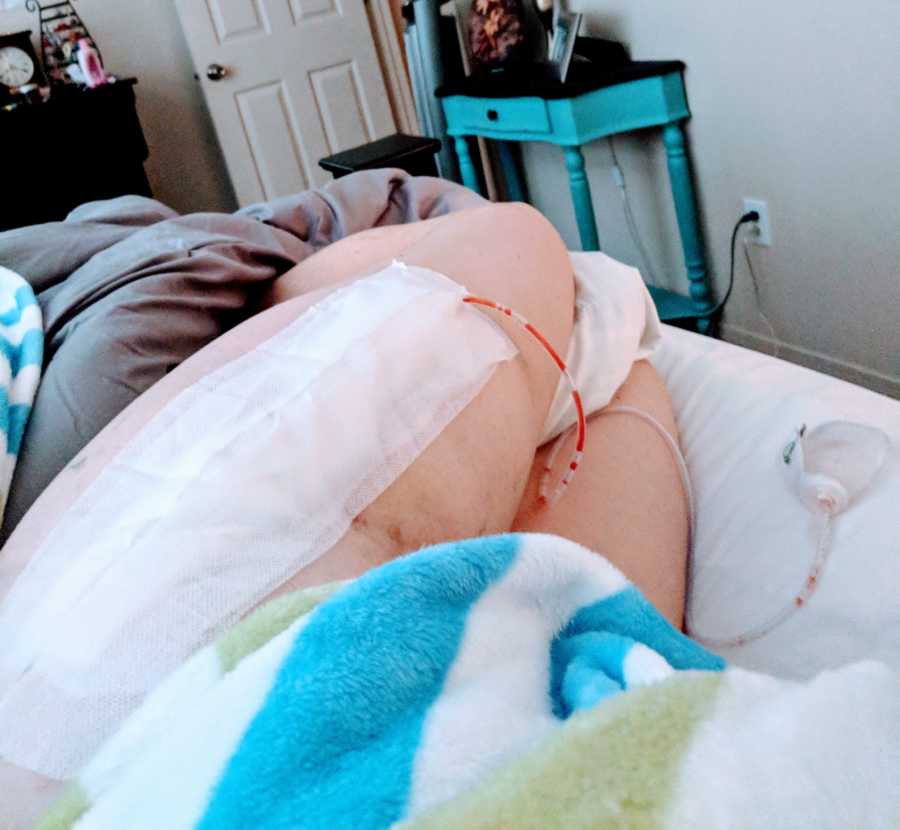 I realized the surgeon was still talking and I kept telling myself, 'pay attention!' I was wishing so badly my husband could be with me but I thought I was just getting my staples and drain removed so I told him not to come. It was so lonely and so cold in that room and then I realized again that I needed to focus on what the surgeon was saying.
He was saying, 'You'll need another surgery but we can't do it here. You'll have to go to the Huntsman Cancer Clinic.' Again I thought, 'This can't be real, I can't have cancer!' I thought of my sweet 3 babies who needed me, my husband needs me! I honestly can't remember much from that post op appointment but being totally devastated.
The weeks leading up to my very first MRI and CT Scan I was basket case of emotions. One moment I was fine and mowing the lawn listening to 'The Greatest Showman' soundtrack, then the next moment you remember you're a cancer patient. I know that cancer isn't a death sentence but there are days where it is REALLY HARD.
This past summer I went through a grieving period for the life I had before. Where the only worry was getting the kids to school on time, bills that needed to be paid, doing the dishes, thinking about getting my personal training certificate renewed… Those mindless things in life. And honestly, I did and still do get 'homesick' for those times.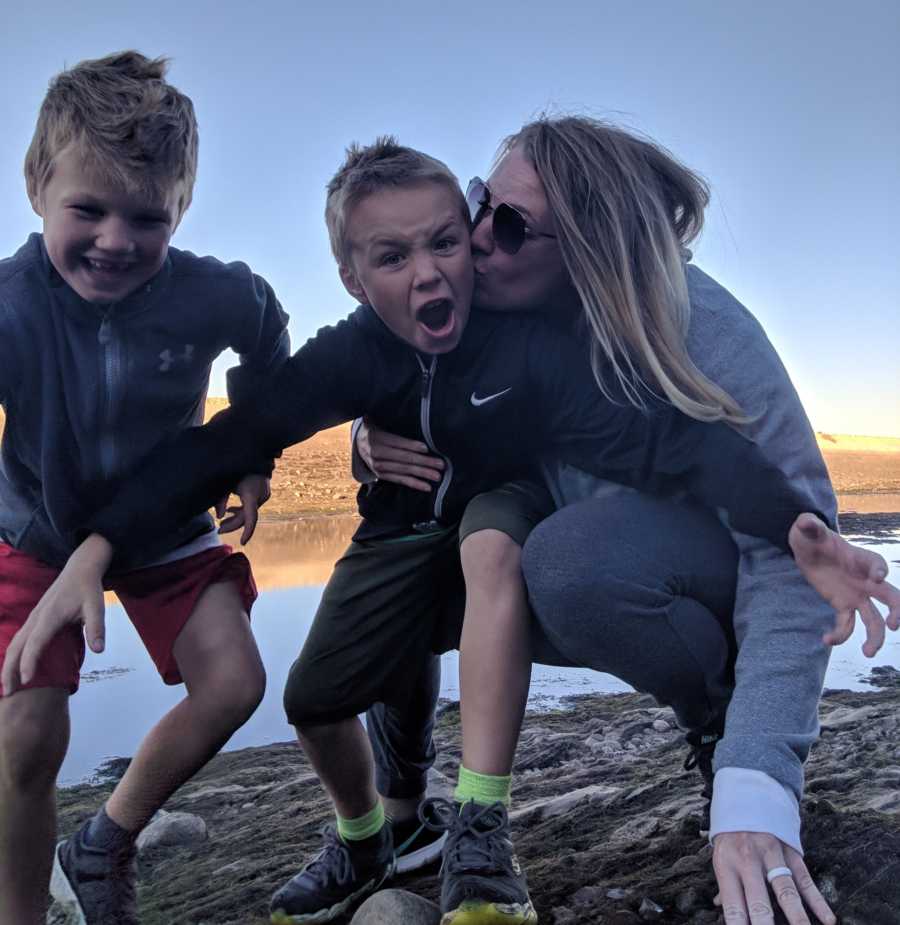 My second surgery was much more intense. The scans revealed the cancer did spread on my leg and I had a couple spots on my lungs and ovaries that were a concern and had to be monitored by having an MRI and CT scan every 3 months for 2 years (and again being uninsured I about threw up in my mouth because of the $$$).
With the second surgery they had to take out about 4 pounds of muscle and tissue. I had to stay the night at the hospital and instead of taking it easy I could not turn my mind off about how finances would work out (again uninsured?!). I was not okay with this, because it had to be cancer. It had to be a rare cancer that happens to 1% of people.
I took the summer to recover from that surgery, get physical therapy for my leg and I put all of it behind me so I could just take the summer off. You might have noticed that I've mentioned I'm still not insured so scans that were supposed to happen in July didn't happen until a couple weeks ago. I didn't want to think about finances again, have more sleepless nights thinking about all the medical debt I'm accruing so for a few months I didn't do anything for my cancer. Because honestly, I was scared to death and still was having a hard time accepting it.
Just recently I found out the surgery that happened in May wasn't quite as successful as they hoped. The cancer has spread and I have 2 marble size tumors that need to be removed at the end of this month. When I got my scans done a couple weeks ago my doctor called me right away and said, 'We need to meet up in the next couple of days.' Well I will tell you… Those 24 hours waiting for my appointment to hear the results was awful. I was a basket case ALL OVER AGAIN.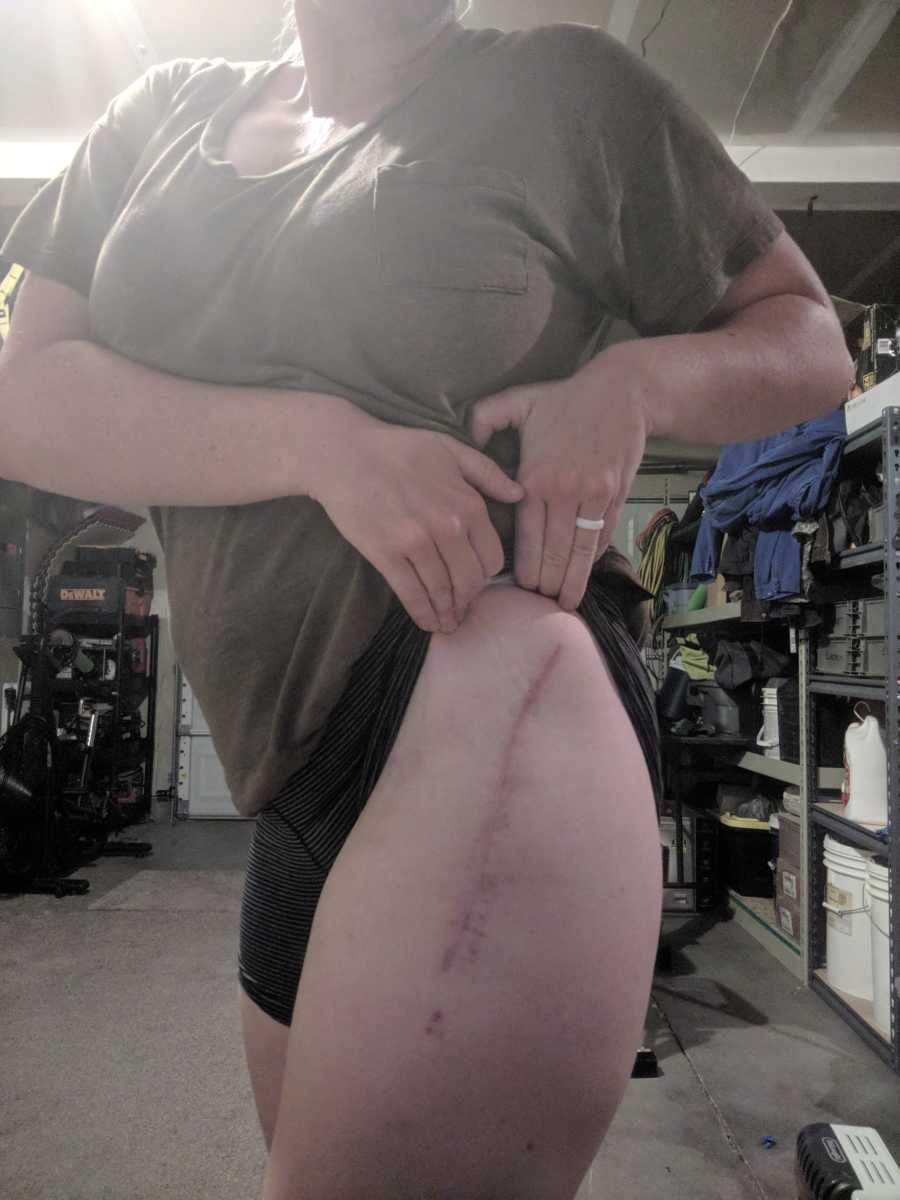 I don't know if you've ever heard the term 'scanxiety' but it is a very real and true experience. It's that waiting period of hearing the results of your scans and IT IS AWFUL and very unnerving! I honestly convinced myself I was indeed dying OR my lungs would be covered in cancer. Thankfully I'm not dying and my lungs are exactly the same as they were 5 months ago!
But after I found out the cancer had spread in my leg, I WAS PISSED. I have honestly never been that angry in my entire life. I have never sworn that much at Heavenly Father in my life. My prayers 2 weeks ago were not anything close to spiritual. I was so angry with Heavenly Father and I honestly couldn't see anything good about my life for a few days. I was letting a few bad days whisper to me that I had a very bad life.
After those few very angry days I realized quickly I could easily get stuck in a 'pity me' attitude, an angry attitude, and that scared me. That is when I went in my closet (that's where I pray majority of the time) and pleaded with Heavenly Father to help see the good and what the opportunity was in all of this.
That is when the same answer that has come to me many times throughout this year and this trial came to me again…
My Heavenly Father has a big plan for me because YES IT HAD TO BE CANCER AND YES IT HAD TO HAPPEN TO ME. When I look back at this time I will say, 'If I didn't have cancer then this would have never happened.' I don't know what that is yet, but I do know CANCER WILL BE ONE OF MY GREATEST BLESSINGS. I am determined of that!
Yes, I know it's hard and somedays really suck the big one. But soon I will fall to my knees in the near future and say, 'Thank you Heavenly Father, YOU GAVE ME THIS BECAUSE YOU LOVE ME.' He knows my timeline and what I need to accomplish. He gives me more than I can handle because if I could handle cancer, I would never fall to my knees and ask for Him to help me. I would never turn to Him in need. I wouldn't need Him, but I do.
If there is anything hard in your life, it's okay to sob and not be okay! It's okay to feel mad! It's okay to be angry… But just remember that it is not okay to stay there. Choose to move forward with a happy and grateful heart! Remember to turn to your Heavenly Father and get through today. You are so loved!"
This story was submitted to Love What Matters by Goldie Merrell, 32, of Boise, Idaho. Have you endured hardships and come out stronger on the other side? We'd love to hear your journey. Submit your story here, and subscribe to our best stories in our free newsletter here.
Read more of Goldie's inspiring backstory overcoming horrific bullying here:
'I remember hearing my name. I was caught off guard because it was one the coolest boys in my grade. They came up to me and gave me a hug. The last one handed me a paper bag and said, 'Man, you smell awful.''
Provide beauty and strength for others.  SHARE this story on Facebook with your friends and family.