"I'm a comedian in New York City. I perform in comedy clubs nearly every night. I've toured a dozen states and half a dozen Canadian Provinces. 15 Million people have seen my joke videos on TikTok. And 500 thousand saw them on Instagram in the past month alone. But until I turned 30, I had a huge fear of public speaking. I was able to overcome it with help from family, friends, coworkers, and of course, plenty of mental health professionals. Ultimately, what transformed Fredric Goldstein (the 16-year-old crippled by social anxiety and depression) to @Orangefreddyg (the outspoken comic who posts daily videos of himself telling jokes on social media) was my wanting to be a public speaker so much I was willing to undertake a long mental health journey.
The first 9 years of my education were at a small school with a graduating class of 54. I then chose to go to a high school with 4000 students. This transition immediately aggravated my social anxiety. During my first presentation in freshman year Spanish class, I started laughing nervously. For the rest of high school before any presentation, I'd be nervous about laughing. The logic was circular, I was nervous about getting nervous. To calm the fear, I'd make myself super anxious beforehand so I'd be too restrained to laugh. This took any joy out of public speaking.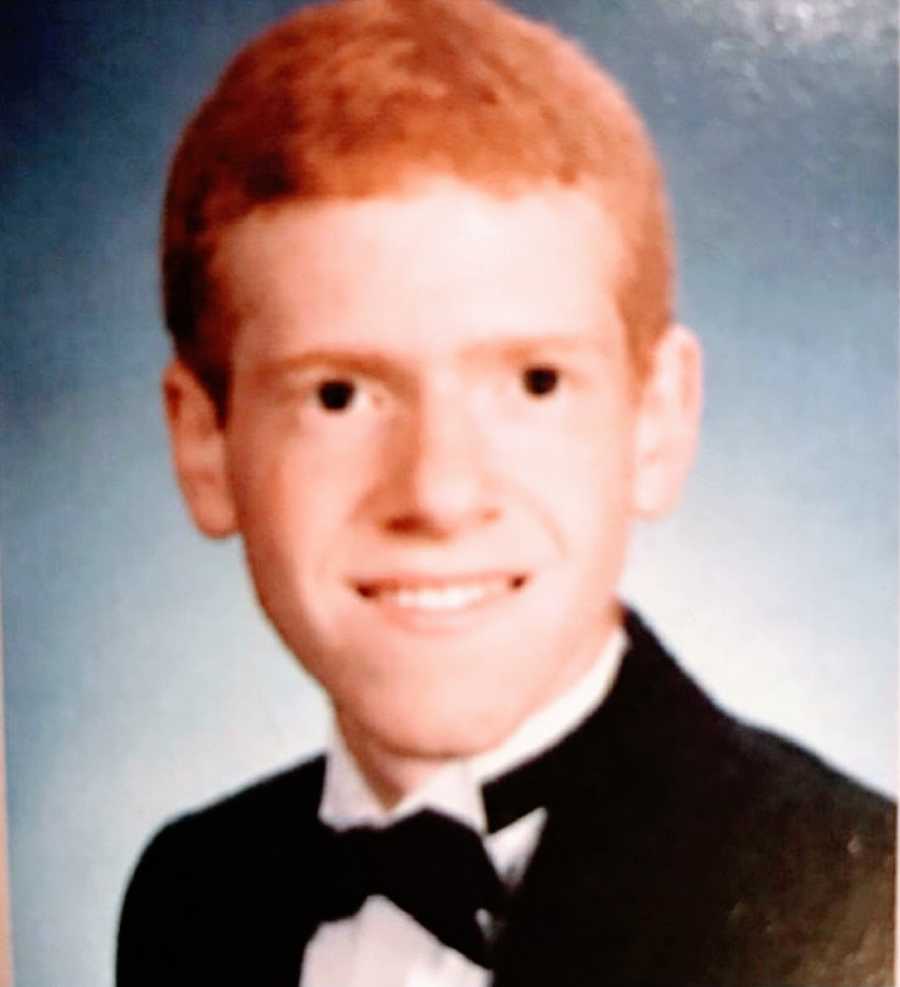 For most of high school, I didn't make any friends and was completely afraid to talk to girls. My loneliness soon turned into depression. Rather than enjoying high school, I was motivated by avoiding anxiety. During junior year, my mom suggested I go to therapy. It took me a full year to agree to go. The spark was realizing I wouldn't have the courage to ask a girl to prom or even to go alone. After a couple months, things started improving. By the end of the term, I had made a bunch of acquaintances who kept me from having an unsigned yearbook.
During freshman year of college, I was more social than ever, but I also got complacent. Instead of going to the counseling center and getting a therapist at school, I focused on a friend of mine who was having a worse time adjusting. I remember walking him to the counseling center to get a therapist but not even thinking I should sign up myself.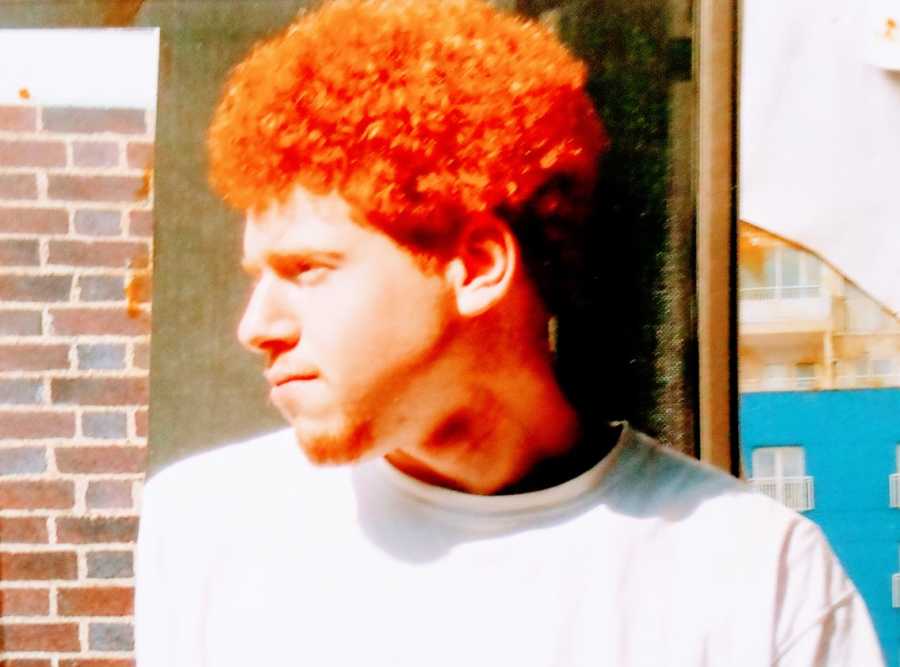 Early sophomore year, I had asked out zero girls and done almost no public speaking. Then, one of my six roommates made a joke about starting a bet about whether me or another roommate would lose our virginity first. I laughed at the joke, but it crushed me. It reminded me how far I had to go. It kicked off a month-long depression. But it also kicked my mental health journey into high gear.
My therapist at the college counseling center wasn't some fancy New Yorker with degrees on the wall. She was a person who was good at therapy and had a masters in social work. She helped me expand my activities beyond going to class, playing video games, and getting drunk. After seeing her for a few months, she recommended I try medication for my social anxiety and depression. I had always resisted medication. I thought medicating the brain meant changing your personality. But, I've always prided myself on taking good advice from people I trust. After I thought about it for a few days, I was on board.
I ended up taking an SSRI that's basically the 2003 version of Prozac. I took it for three months at the end of sophomore year, then got back on it 2 years later. Since then I've taken the SSRI, along with an antidepressant, which also helps me sleep, and an anti-anxiety medication—basically a non addictive version of Xanax (which I had a bad experience with). I've been on almost the same exact medication for 16 years, and it's made my life a lot better. Rather than changing my personality, it removed the biological impediments to expressing my actual personality.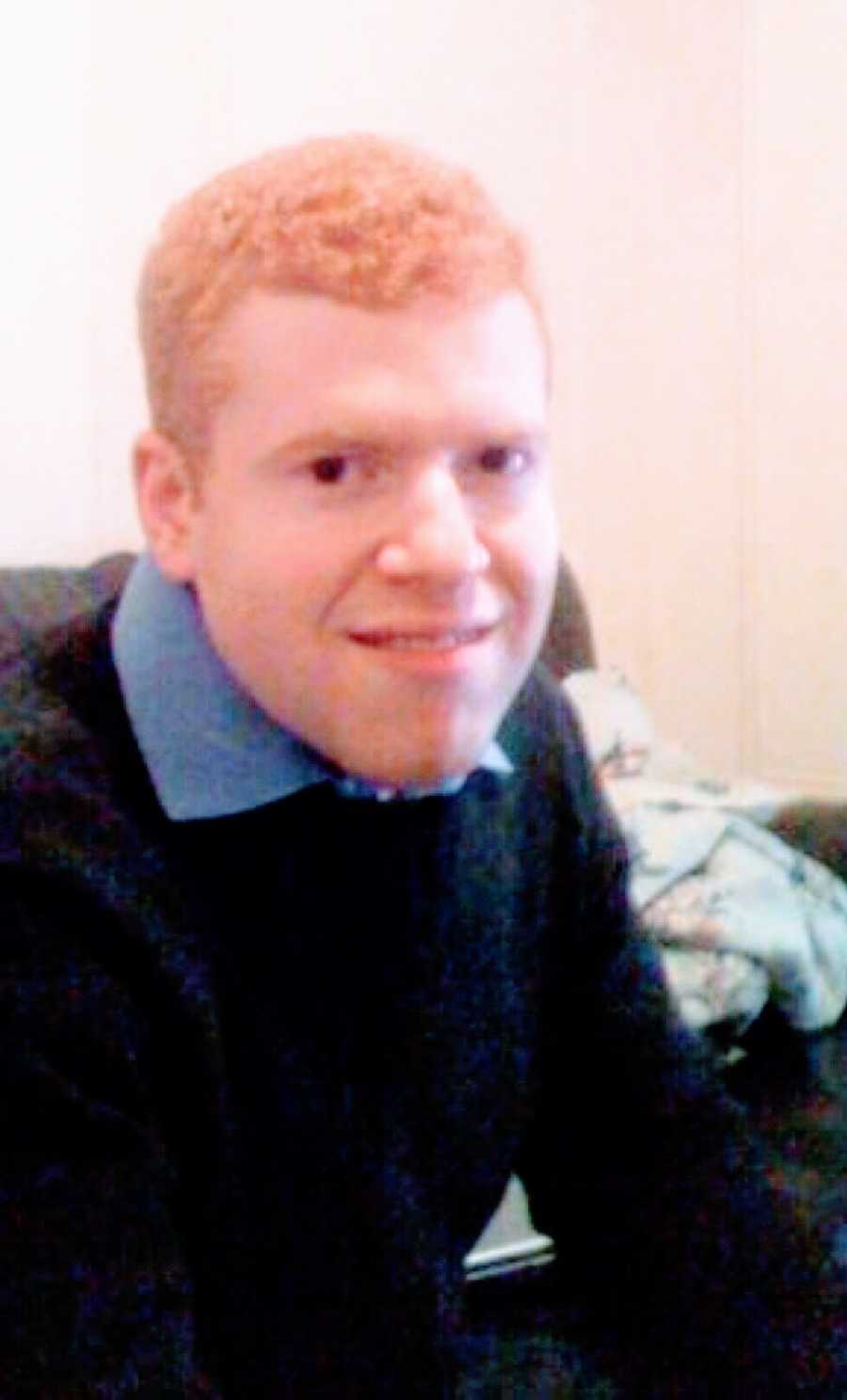 During late sophomore year, after my therapist's encouragement, I joined a bunch of school clubs, including the college TV station. My school was not very performer-heavy so it was really easy to get on air. I initially agreed to a small sports anchor part on the news show, but a couple weeks in, the hosts of the show announced they hadn't prepared any news, so we'd just riff and take calls.
I immediately became the star of the show. I went into shock-jock mode and said some stupid opinions, which sparked the interest of the viewers (students who happened to scroll channel 6 on the campus cable). All of sudden, we had plenty of calls insulting me. This didn't make me anxious: I was in heaven. For the first time, I felt like I had a voice to say everything I wanted to say but was scared to. We had a fun hour, and afterwards I decided I wanted to try performing regularly.
The school had 20 thousand students, but few people were motivated to have a TV show. I was able to get a show by asking. I called it FredTV after the recent movie EdTV which I've still never seen. I said the show was going to be 'a combination of Howard Stern, Jerry Springer, and the voices in my head.'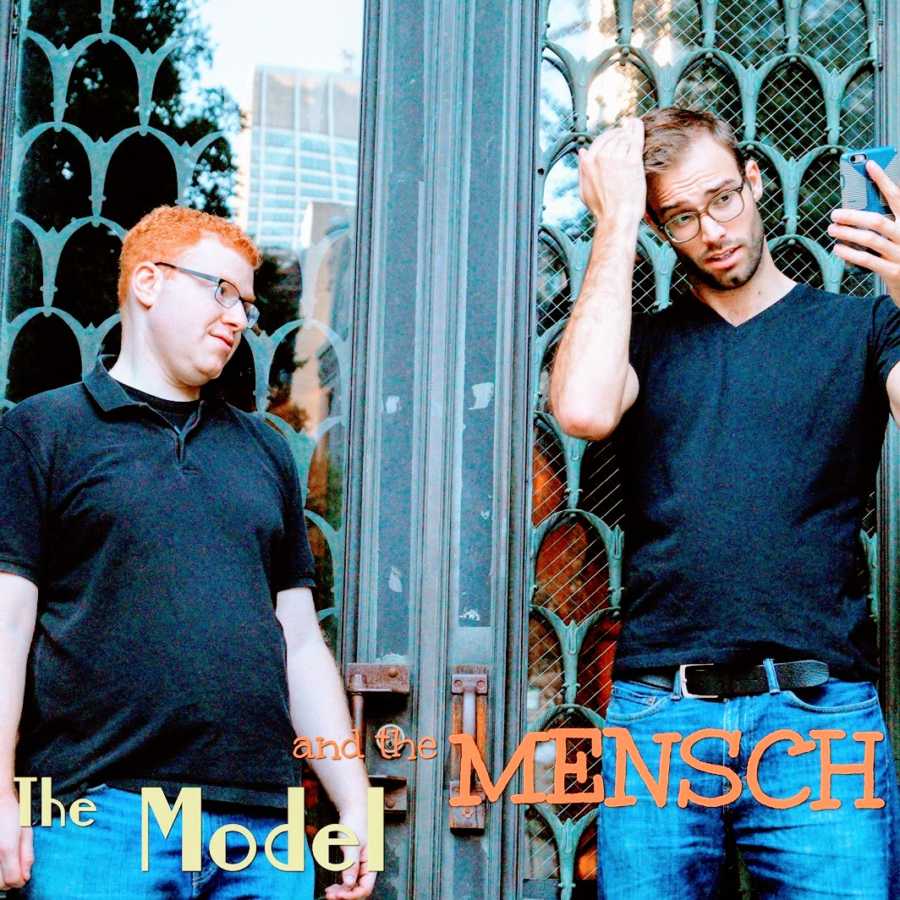 I ended up doing 12 episodes across two seasons and getting on the cover of the school paper twice. The most impressive part is that during the second season, I had gotten off my antidepressants but still had the guts to do the show. I now was way more social and had a few friend groups I hung out with. Once I got back on antidepressants as a senior, I even started dating a bit.
I ran out of ideas for the TV show after two seasons and ended up not performing much for the next five years. By 2009, I was 25 and had managed to keep my job in finance through the financial crisis. Things were tense at the big bank I worked at, and my manager pulled me aside to reprimand me for charging the company too much for overtime. She accused me of working too slowly and communicating badly. I'm a very sensitive and career-driven person, so this meeting hit me hard. I spiraled back into the worst depression I'd had since sophomore year of college. I realized I needed to make sure I had a regular and trusted therapist.
I found another female social worker who was great at therapy, and I ended up working with her for the next 7 years. I had dated since college, but in the past couple of years, I'd only gone on a couple of dates per year. She said if I wanted to find a relationship, I had to do more than working and going to bars. I started taking a bunch of classes with the goal of just making more friends. One of the classes was an acting class. I remember doing a scene where I had to eat a banana and peeling the whole banana before eating it. The entire class started laughing. I then decided to try improv comedy instead of acting.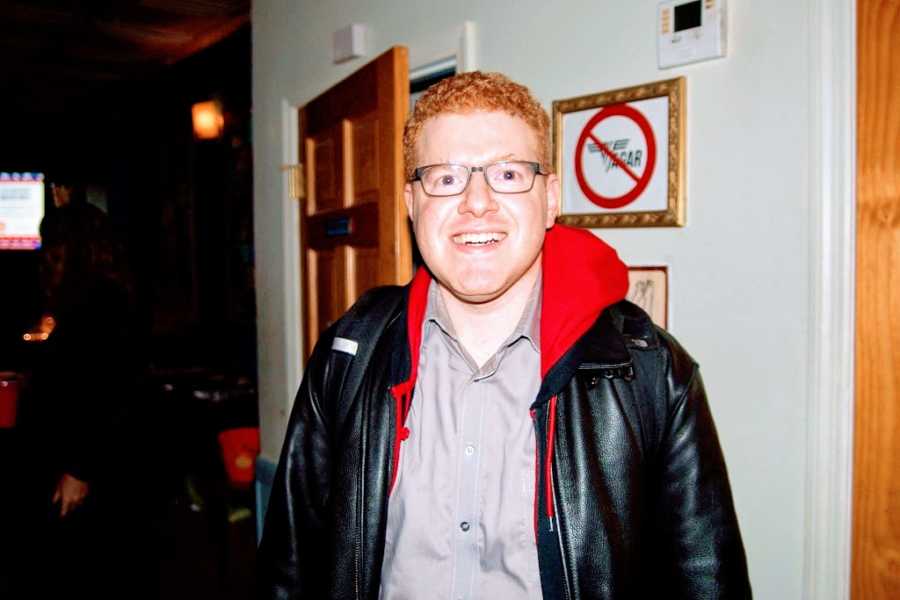 When a friend in improv class invited me to see her play, I decided to ask the only theater stage manager I knew to come with me. After the play, we went out for dinner and had one of the best conversations I've ever had. At first, we just hung out as friends, but we started dating a month later. I was able to move with patience now that I had grown as a person. I had become a much more mature, wise, and good person than I had been a year earlier when my manager sent me into a depression. I've now been married to that stage manager for 8 years.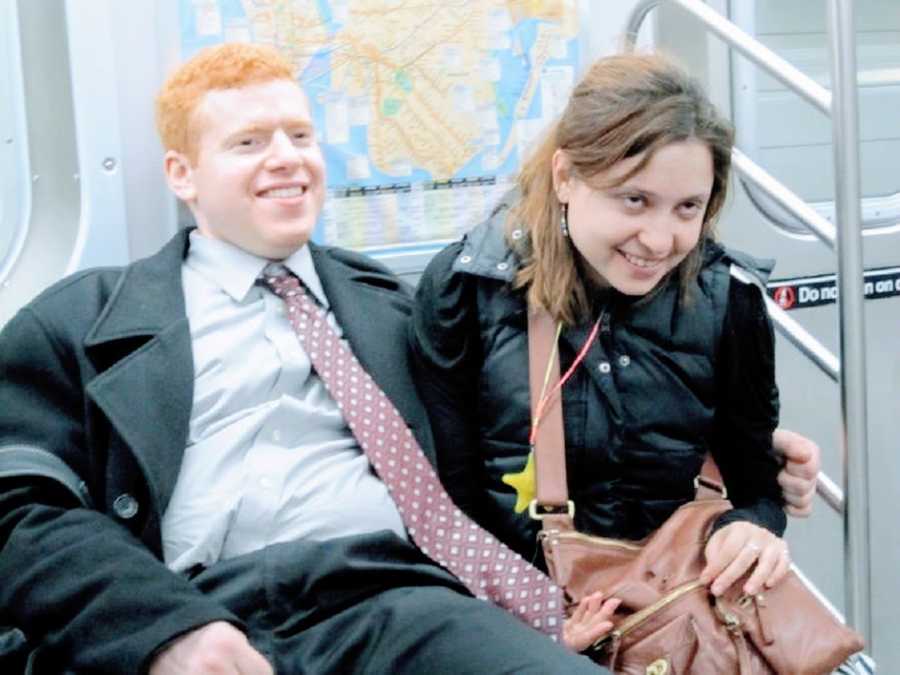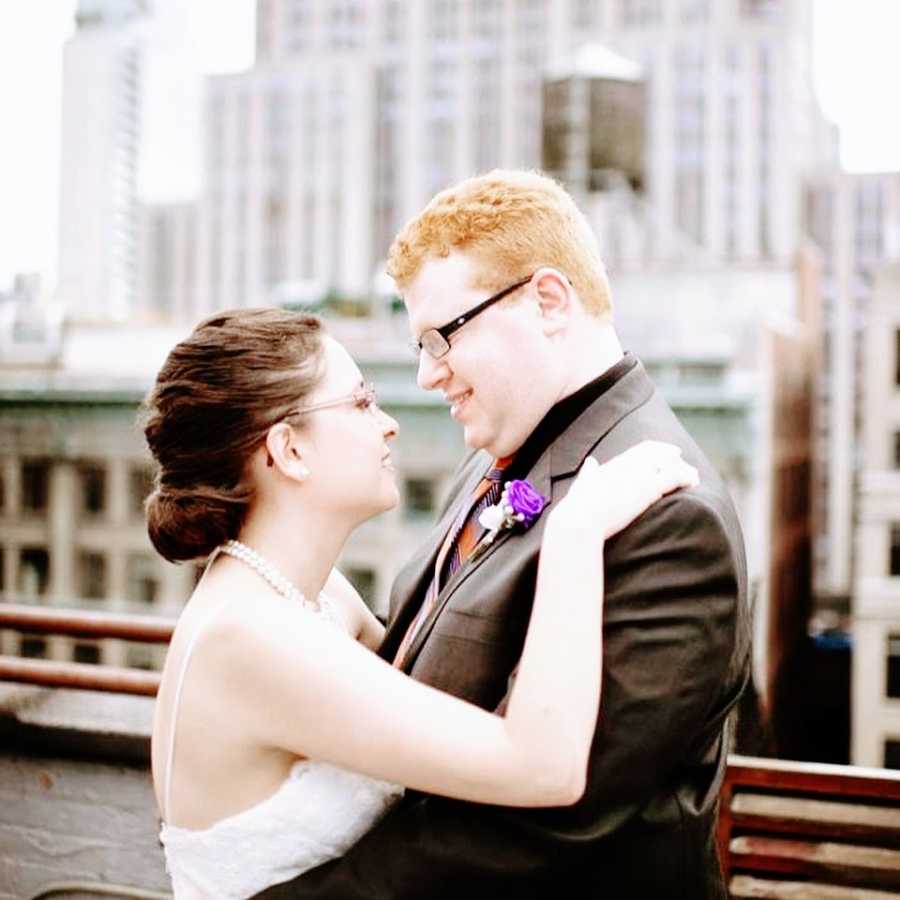 I had also been taking classes at a writing school. When they offered a class on stand-up comedy writing, I realized I had always admired how comics could be an entire show all by themselves and figured it couldn't hurt to try it. In the class, we read jokes to each other, but we didn't perform until the graduation show. On the walk to the show that night, I was so nervous I bought and inhaled a big bag of chocolate-covered almonds. I was clearly nervous but was able to channel it into helping me get more laughs. At the end of my set, I panicked and said, 'Where's the host? I need him to come get me.' This crushed. After my set, I knew it had gone well because audience members who were there to see other students told me I was really funny. Soon, I decided stand-up was the best outlet for me to express myself, and it's been my passion ever since.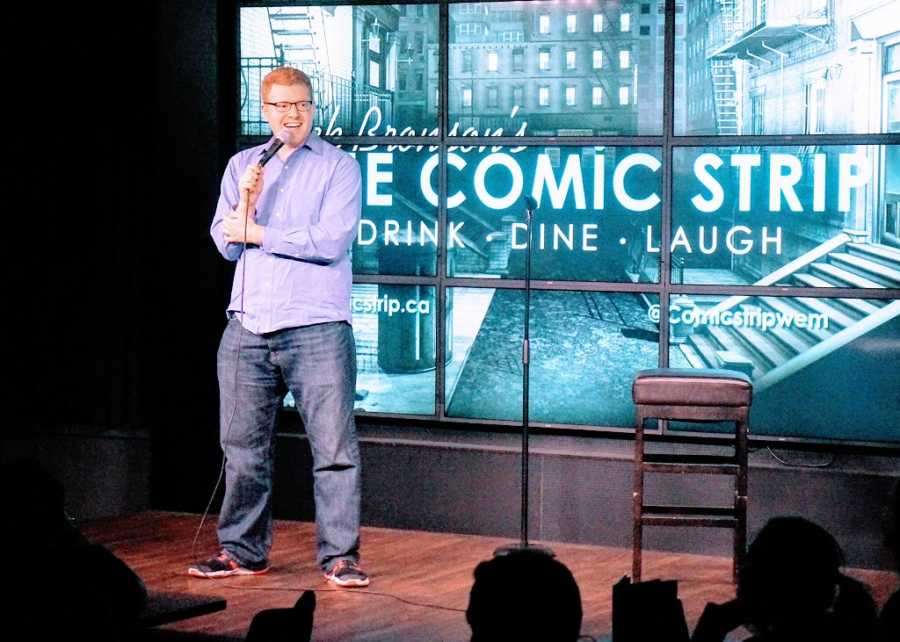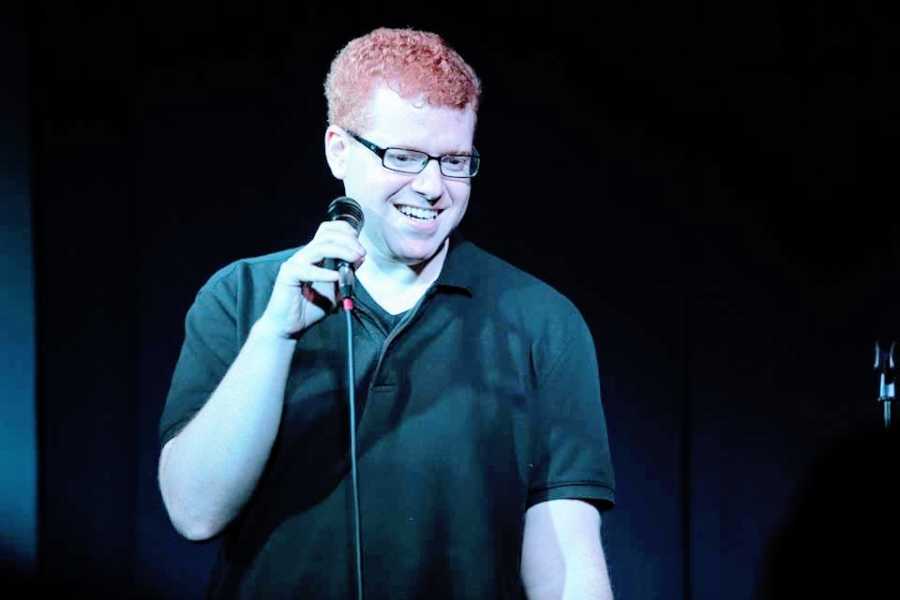 In late 2016, I had been performing stand-up seriously for 3 years. I came to work the morning after the apocalyptic night Trump won the presidency. My boss then took me into a room and told me I was being laid off. The day felt like a TV season finale where way too many things were happening at once. What they don't tell you about stand-up comedy is you often don't get to quit your day job. Stand-up ends up ruining your ability to do well at your day job, and you get fired.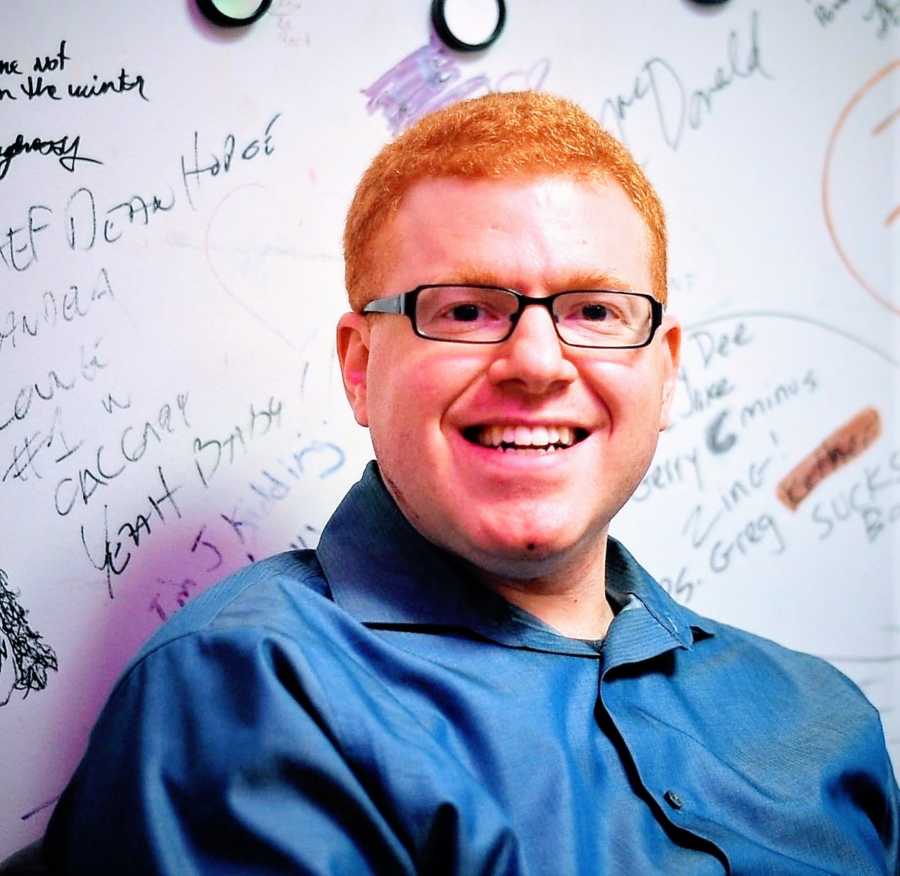 The next day I had therapy. I had been getting busier with comedy and was planning to stop seeing my therapist. She was open to it since I was now happy and pursuing something I was passionate about. It was a stressful week, and earlier in my life, it would have sent me into a depression. But deep down, I realized I knew how to get another job, and I knew my focus would soon shift permanently to comedy. I've come a long way since I started therapy 15 years earlier and the fact I decided to end at a stressful time makes me proud.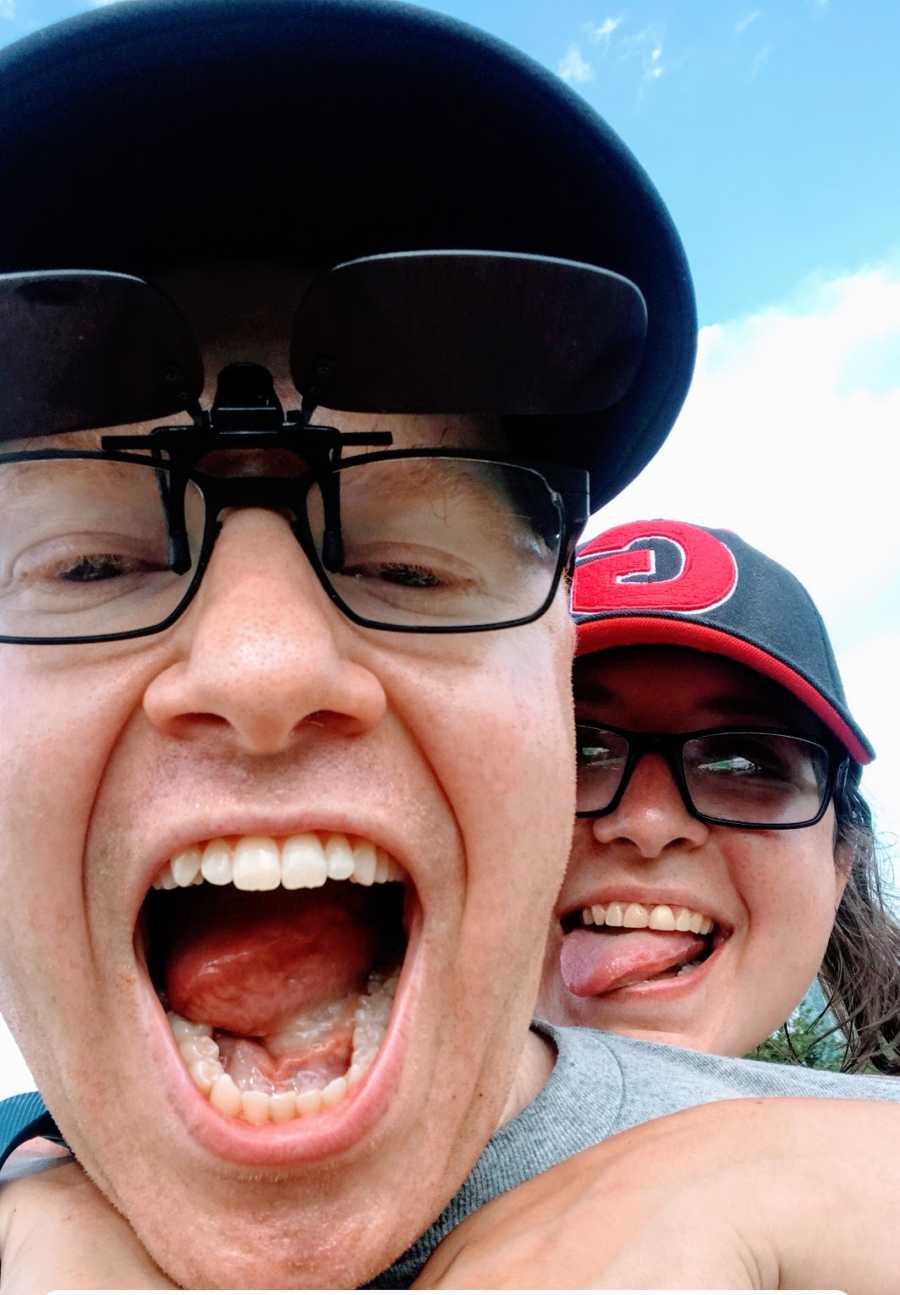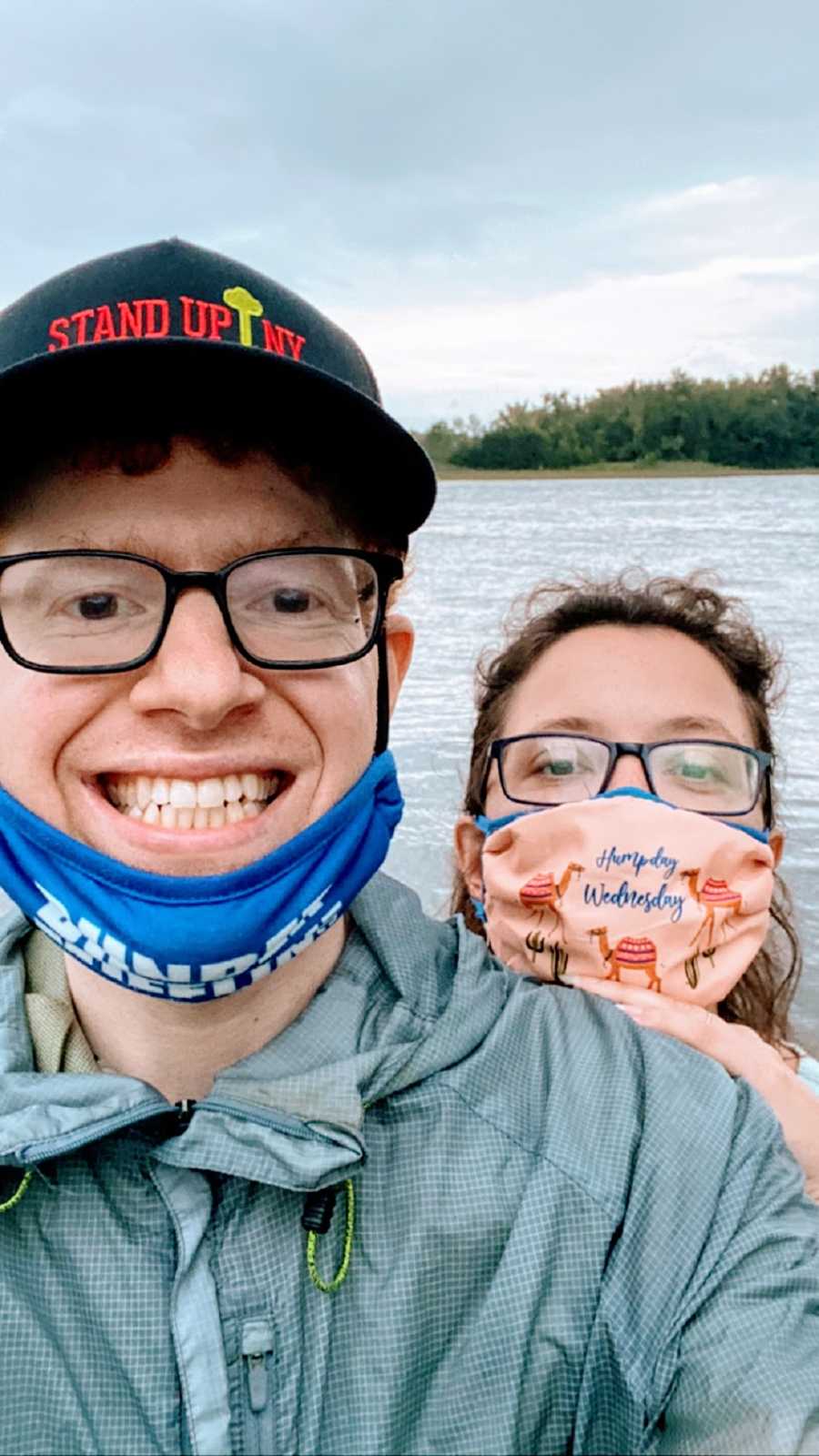 My life now consists of making content for social media during the day and stand-up at night. My comedy career is growing, and I'm proud of it, but what makes me really proud is how far I've come as a person. I think it's important to remember big change takes big time, so stay patient and realize progress isn't linear. Also, start as soon as you can."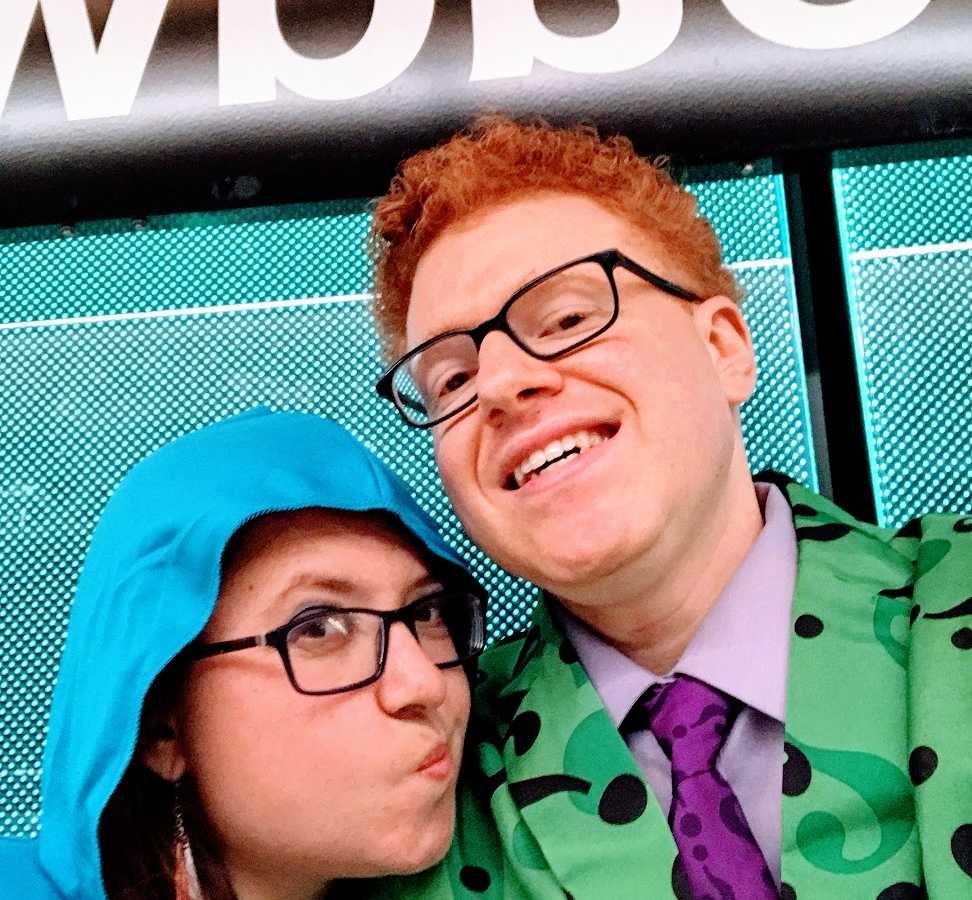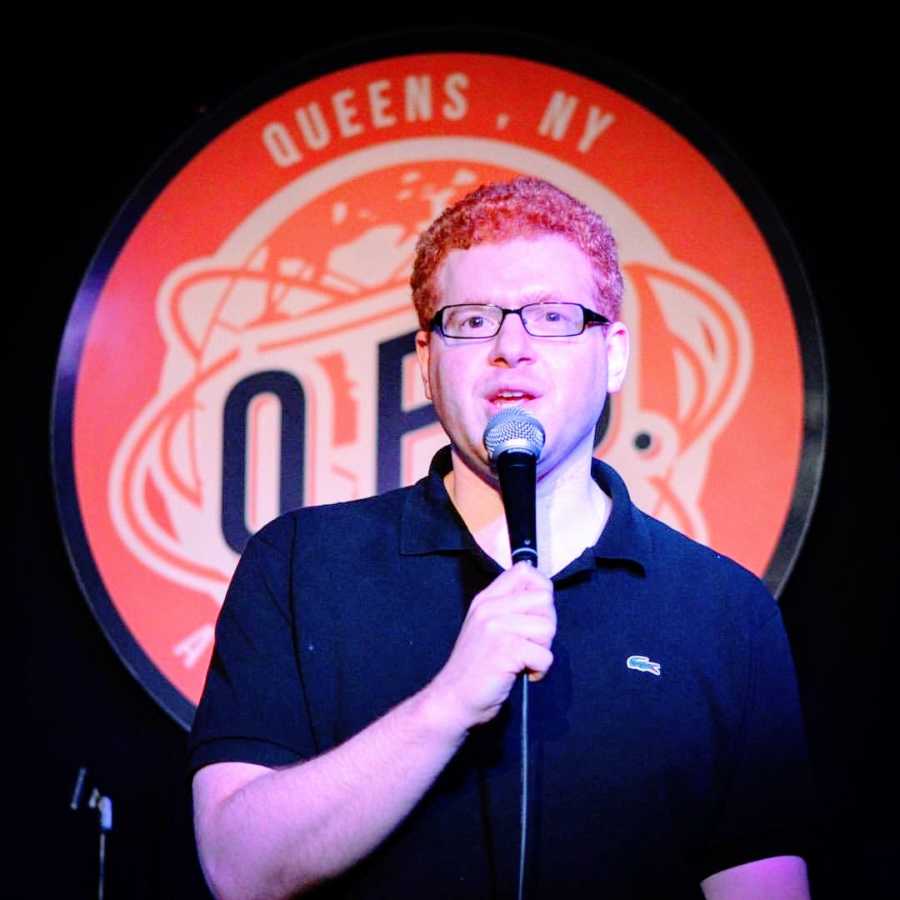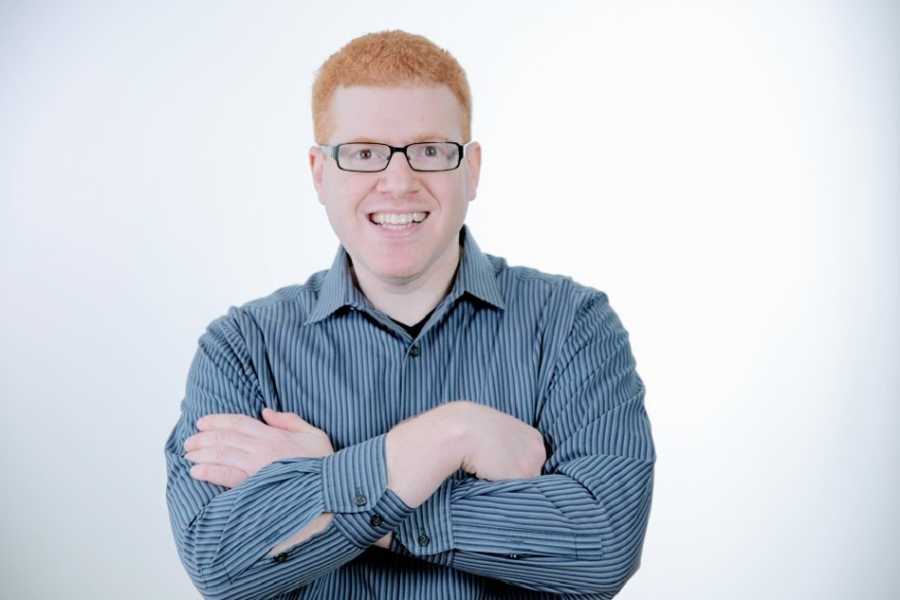 This story was submitted to Love What Matters by FreddyG from Queens, New York. You can follow his journey on Instagram, TikTok, and Twitter. Do you have a similar experience? We'd like to hear your important journey. Submit your own story here. Be sure to subscribe to our free email newsletter for our best stories, and YouTube for our best videos.
Read more stories like this here:
'I'm positive you're depressed, and that's just from this one conversation.' I froze inside.': College student shocked by depression diagnosis, 'It's good to know people aren't supposed to operate like this.'
'My 4-year-old had a rough week. He's been acting 'off.' Anxiety and depression don't care if you're 5, 25, or 65.': Mom gives son mental health day, 'kids are never too young to talk about their struggles'
'At 14 years old, I knew something wasn't right. Something inside me was changing.': Man details mental health journey
To Your Children With Anxiety, Love Them More Fiercely Than Ever
Provide hope for someone struggling. SHARE this story on Facebook and Instagram to let them know a community of support is available.