"I remember one morning I was getting ready for work, I sat down on the bed with one leg in my pants, and one out and started crying. I told my husband, Rick, 'Something is wrong with me!! I feel like I've been hit by a truck.' I was sure I was dying at this point. We decided I must be fighting something off for the last week and I got myself together and went off to work. A few days later I went to eat my lunch, Tuna salad, and well, let's say it didn't go over well. At this point, that was a red flag. I didn't think I could actually be pregnant. I even told Rick no one gets pregnant the FIRST time on the first month of trying. I ran across the street during my break and bought a pregnancy test. I went and took it in the bathroom at work, and waited not so patiently. Just like that, two pink lines. Words cannot explain how excited I was. I waited my entire life to be a mom. This is exactly what I was born to do! Once we were home, I told Rick in person, he was um… excited.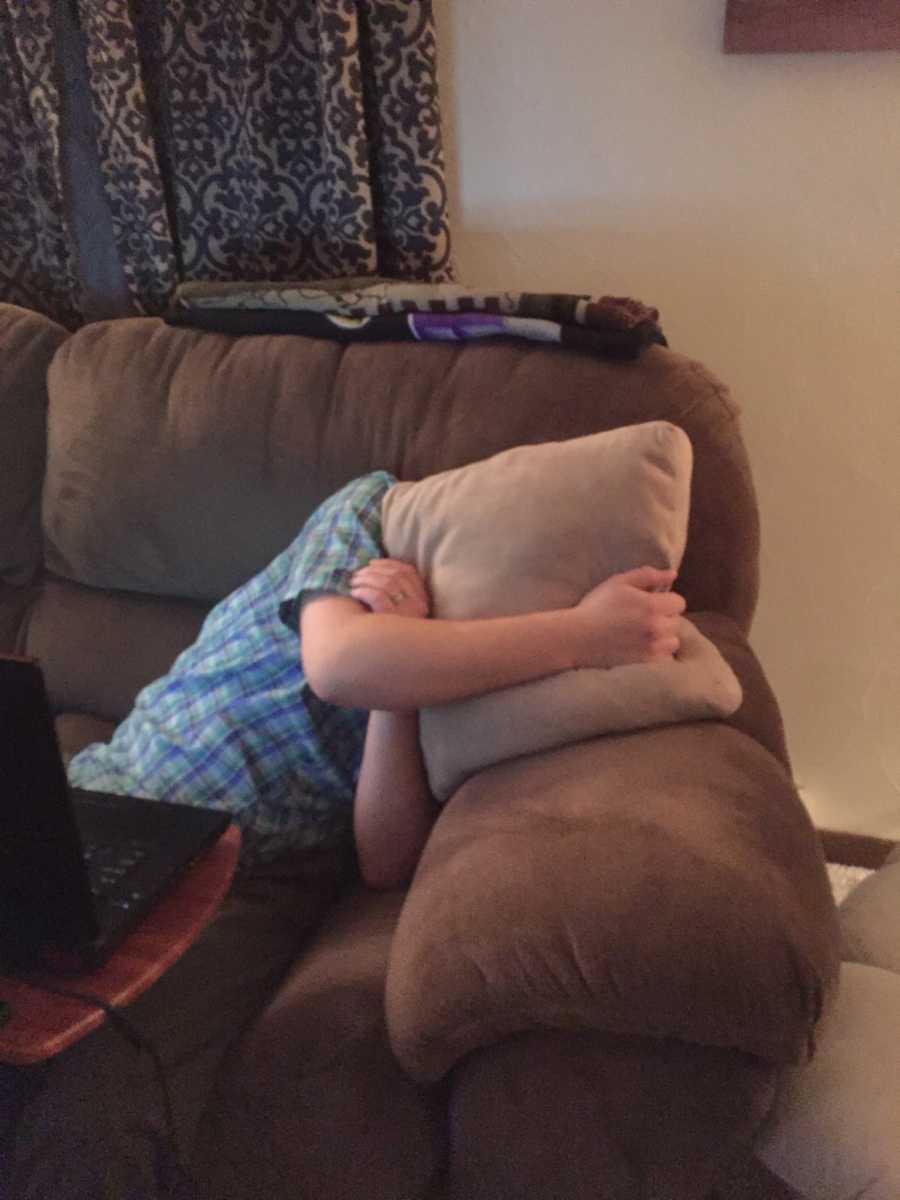 Other than being tired, my pregnancy was pretty normal. I did have some slight spotting which scared the crap out of me, but my doctor insisted it was very common and not to worry. We went for our 8-week ultrasound. There was our little baby. Seeing his little heart flickering on the screen was the most beautiful thing I had ever seen. We ended up announcing our pregnancy early, and I am forever grateful we did.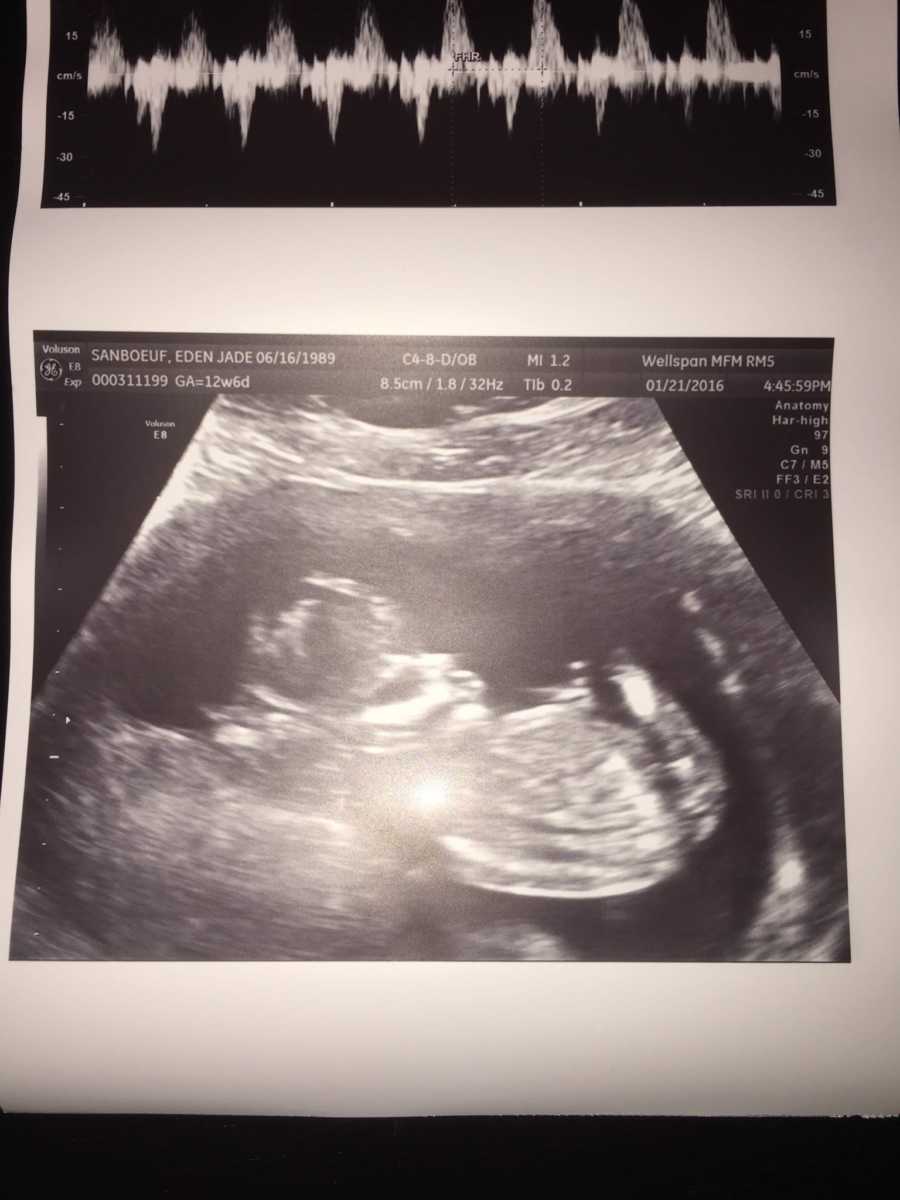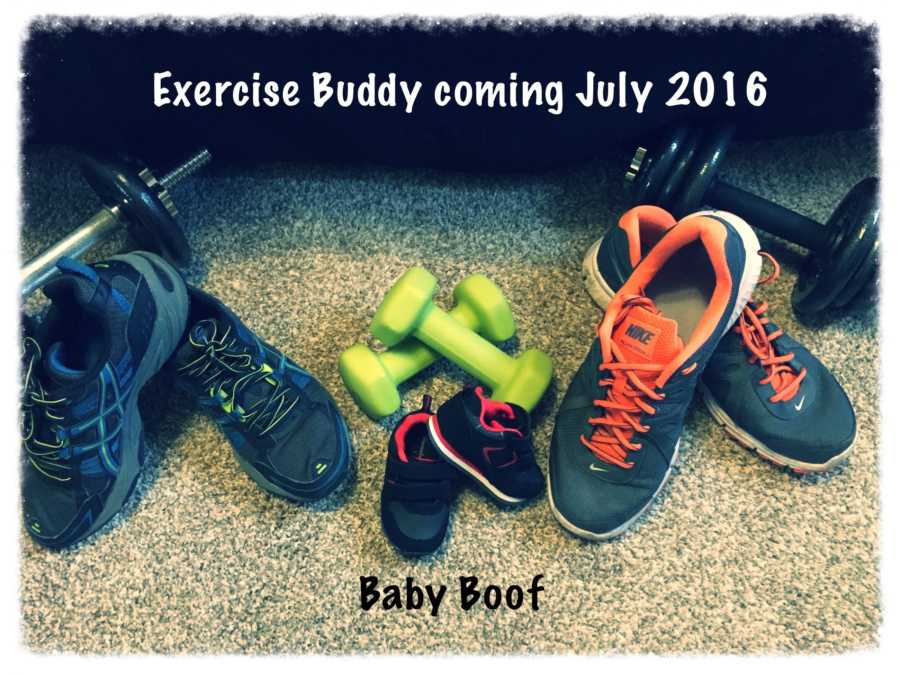 We went for an optional '12 week' testing ultrasound. I actually was going to decline it, but Rick said we should do it, and so we did. We went in excited to see the baby, with hopes of maybe getting a glimpse of the gender. We were all smiling, happy, and even joking with the ultrasound tech. Until something changed. Her smile disappeared. She stopped scanning and looked at me and said, 'I have to tell you something. Your baby doesn't have a skull, and babies like this are not compatible with life. I am going to get the doctor to give you more information.' She squeezed my hand and rushed out to get the doctor. My heart instantly sunk, the tears welled up into my eyes, and began to fall as I waited. A few short moments later a team of people came into our room, which is never a good sign. They confirmed what the tech had said and took us into another room to talk to a Genetics Counselor. She informed us that our sweet baby had a neural tube defect called Anencephaly. This is a condition where the skull and brain fails to fully develop. Once I got past all the 'are you sure? Do we need a second opinion? There is no chance of this fixing itself?' questions we were left with the most terrible decision any parent would ever have to make. How our child will die.
Our team of Doctors and counselors informed us of all of our choices. We could terminate the pregnancy and have a D&C, but we would have to decide quickly, because I was reaching the limit that this was allowed for the age of pregnancy. We could end the pregnancy and deliver our baby. Our last option was to carry to term, or as long as our baby held on. My very first question was if we could donate our child's organs. We were informed that in our State they do not allow babies with Anencephaly to donate organs for a list of reasons. We spent the next few days in hell. We sat and talked, deciding what we wanted to do. How we wanted our child to die. This is not what I dreamed about when I found out I was pregnant. I had this sweet little life still inside me, but all I could think about was if he was okay in there.
'If we carry to term, would he feel any pain?,' we asked.
The doctor explained to us since it depends what amount of brain had formed they were unsure, and they would give our child pain killers once born. This was alarming to me. I did not want my child to only know pain and medication if he got to live any time at all. This information mixed with not being able to donate his organs is what made the decision for us. We decided to terminate the pregnancy and perform the D&C.
I am positive there are people reading this, judging our decision. I get it. I was you. I would have said 'there is no reason you should not have allowed that baby to live.' This just isn't that simple. After the doctors told us what his quality of life would be like if he lived at all, which is extremely rare (most babies with Anencephaly do not survive birth, if they do they only live a few hours. There are a few very rare cases of children that have lived longer), and could be in constant pain, I just could not allow my child to go through that. This was the right decision for my family, but that absolutely does not mean it is the right choice for all families. Having to make this choice was a life lesson for me not to judge others. The pain we felt during this time was so hard. It was a waiting game at this point knowing what the final outcome would be either way. I promise you this baby was very loved and very wanted, and if there was any way he could still be here today living an enjoyable life, he would be.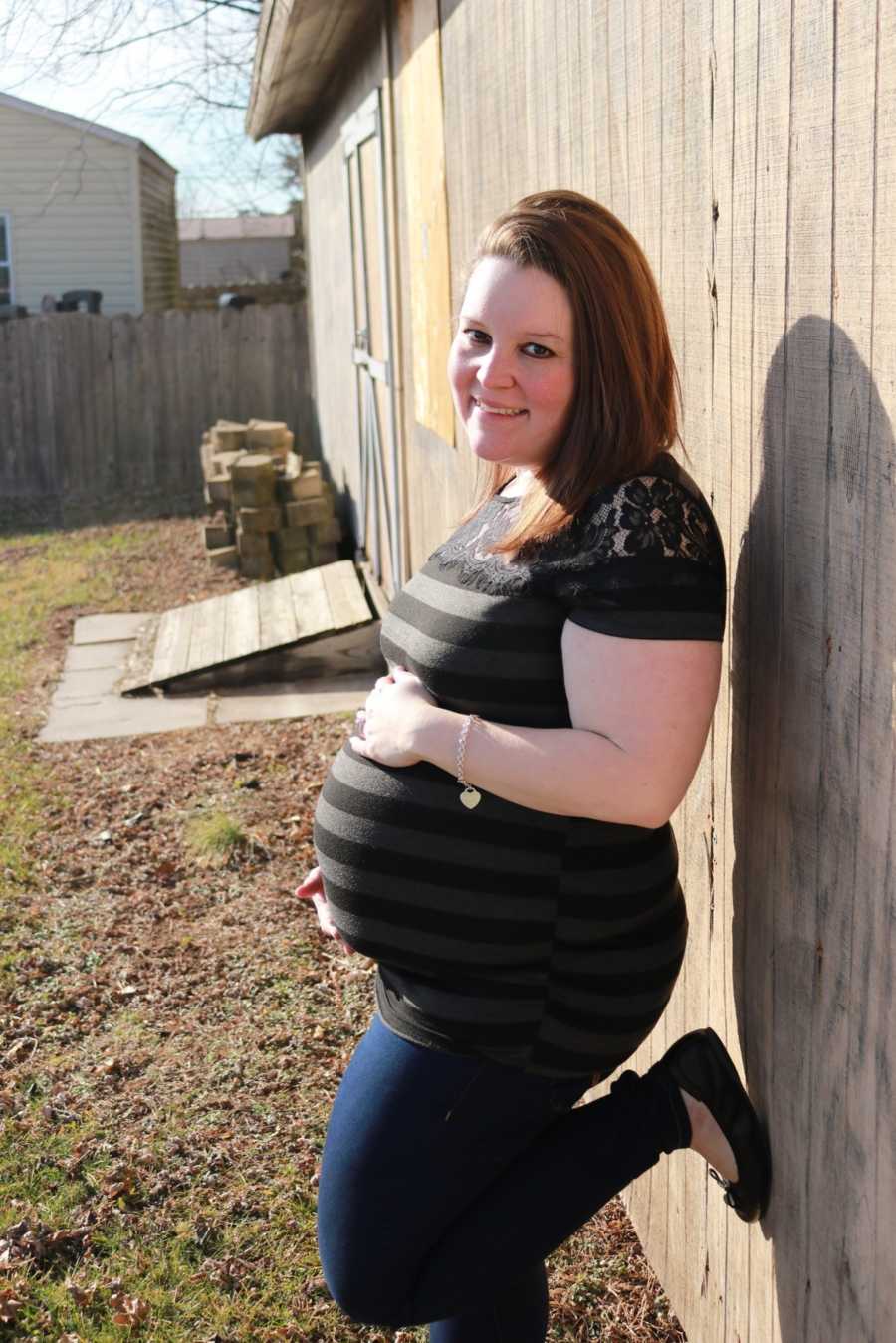 Once we made a decision, we had a scheduled surgery time for the following week. We ended up having a huge snowstorm that weekend. Several feet of snow. We were snowed in, which was the worst possible time. We basically were stuck in our house with our feelings of sorrow. I also made arrangements during this time with a funeral home. I had to plan for my child's death, who was still alive inside me. We went the night before surgery to have them do one last ultrasound. We recorded his heartbeat and our Tech gave us a ton of pictures for us to take home. We requested that they take his footprints since we wouldn't be able to see him post-surgery. They said they would try their best. We went home and attempted to sleep.
I woke up around midnight with stomach pain. I figured it was nerves and stress. I tossed and turned and the pain kept getting worse and worse. At this point I was pacing the living room. I didn't understand what was happening. Once I was leaning over the arm of the couch in pain, Rick told me I needed to call the doctor. I finally gave in, and made the call. I was shaken at this point, and explained what was going on. The doctor was asleep so he needed a moment to comprehend what I was saying. Once he started talking, I cut him off and said, 'my water just broke.' Right there in the middle of my kitchen, my water had broken. His tone quickly changed. He told us we needed to get to the hospital as quickly as possible, that he thinks I am in labor.
I changed my pants and we left right away. The hospital was about 45 minutes from our house, and the roads were still terrible from the snow. Some of the city roads were only one lane because they had nowhere to put so much snow. The pain, which I learned were contractions, were getting more and more intense. We finally made it to the hospital, and entered through the ER, which is where you enter after hours. The woman at the desk asked me, 'are you pregnant?' That was the first time that question had hurt to hear. I wasn't sure how exactly to reply. Do I explain, 'Yes, I am in labor with my dying son,' or do I just let it alone? We finally made it to labor and delivery and they were waiting for us. That was alarming how quickly they rushed me into a room and had me change. Once they checked me they said my bleeding was a bit too much at this point. The pain was almost unbearable now. I was curled up as much as I could because it hurt so bad. Right as the doctor went to check me, I delivered my baby. The nurse took him to wipe him off. She said, 'Do you want to know what it is?' My husband and I both said 'YES!' She then said, 'a boy.' I had just delivered my son. We had already picked names for both genders so we were ready. We named our son Wyatt Charles. He was born January 27, 2016. Wyatt means 'little warrior,' and Charles is Rick's middle name and it also means 'free man.' We picked a name with a strong meaning to us.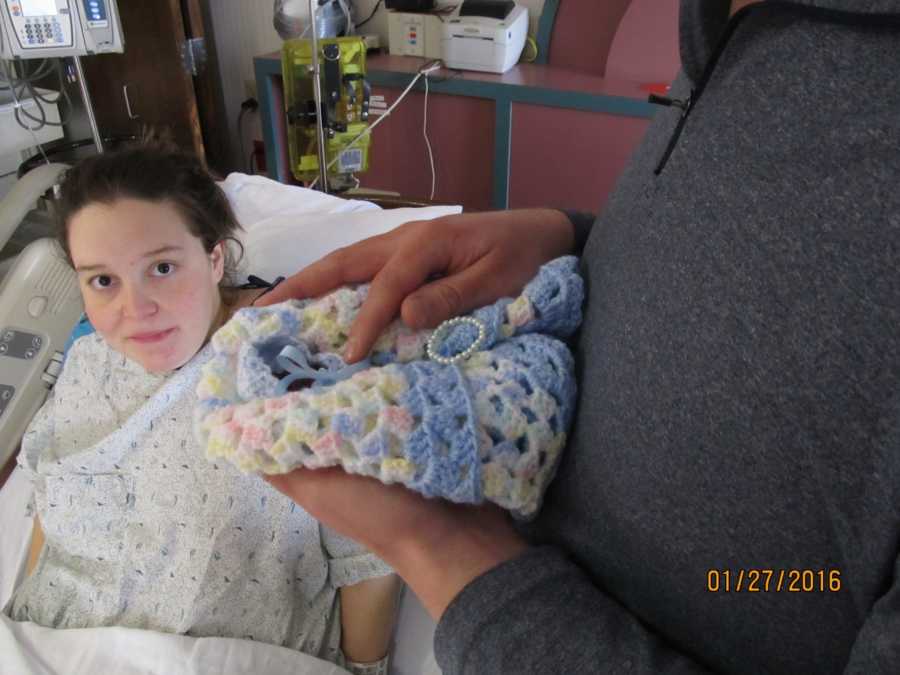 Unfortunately I only got to see Wyatt for a few moments because my placenta wasn't detaching, and the bleeding was getting uncontrollable. This is where everything got very scary. The doctors and nurses started to rush. I know in the medical field when they start running, that it isn't a very good sign. They told me I was going to have to have surgery to remove the placenta. They rushed in paperwork to have me sign, giving my permission for blood transfusions, among a list of other things if needed. They were pushing me down the hall, still explaining what was going to happen. Rick was not allowed to go into the operating room. It was terrifying to have to go in there alone. As soon as they wheeled me into the operating room one of the OR Techs said, 'Oh you just had a baby! Congratulations!' Those words stung very deep. My nurse looked at her and said 'NO!' I was happy to have her there as she held my hand and wiped my tears as they put me under for surgery.
I woke up in the recovery section. I had to stay there until I was awake, and then they finally took me back to my husband and my baby. Once back in the room, I got to hold Wyatt. We took pictures. They took his footprints and handprints. They gave us a little hat and blanket especially for him. The hospital gave us a basket, supplied by Sweet Grace Ministries. This basket included the blanket, hat, bracelet for baby and mom, books for grieving, a few figurines, and a stuffed bear to hold when your arms are empty. The time we had with Wyatt was short and we soaked up every moment we could. His little body was so perfect. 10 little toes, 10 little fingers, nose, ears, eyes, everything perfectly formed, except his head. What we both noticed first about him was that he was born smiling! We took this as a major sign from him. The time we spent with Wyatt was so peaceful, it's hard to explain. We say the day he was born was the best worst day ever. We had to say hello and goodbye to our son in the same day.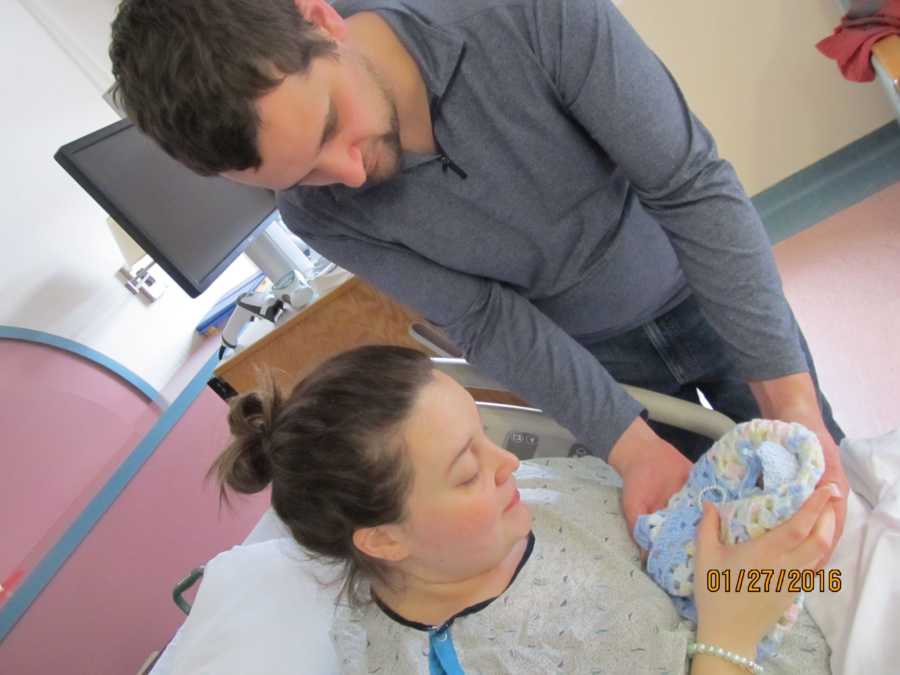 The same day I gave birth, I left the hospital. Except, I left with empty arms and a broken heart. We went home, and I contacted the funeral home. We went in the next day to give her our wishes and help with the obituary. The funeral home was so incredibly kind. They allowed us to pick out his urn and gave us many options for what we wanted as far as a funeral and announcements. This funeral home did this for us free of charge, and I could not be more grateful to them. A few days later we got the call we were able to pick up Wyatt's ashes. He was finally home with us.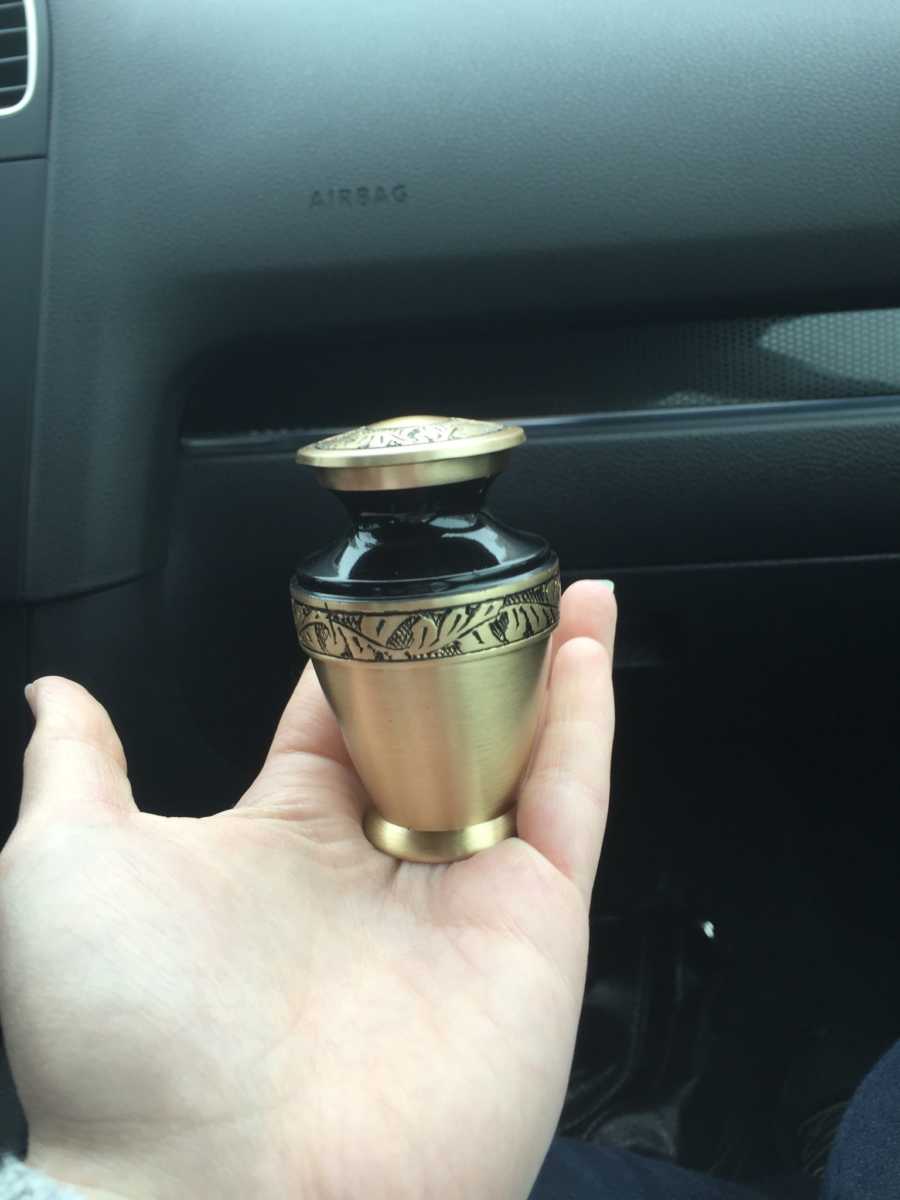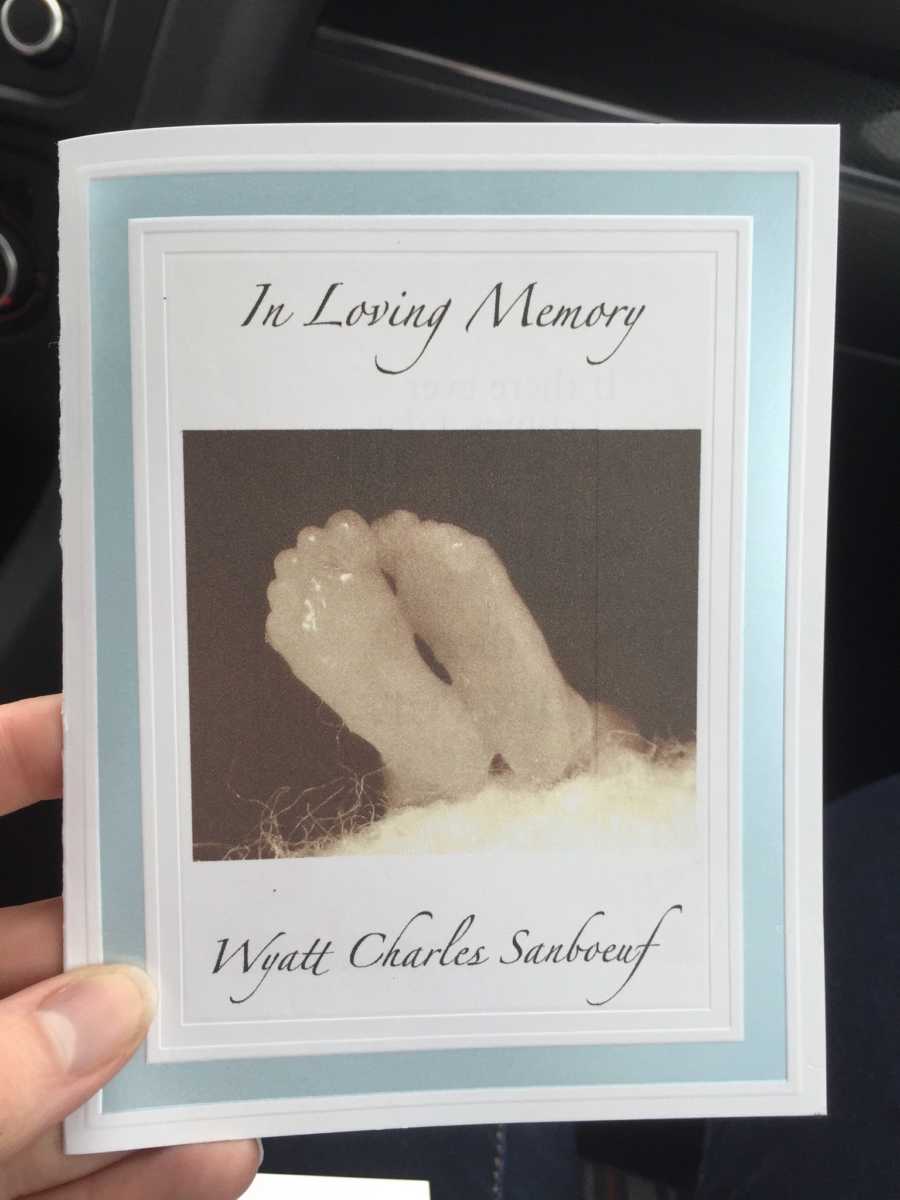 The next few months had many ups and downs. I took this time to focus on healing. I formed a group called Wyatt's Warriors. We did a March of Dimes walk and I also held a silent Auction to raise money for Duke University research for Anencephaly. I used Wyatt's story to help spread awareness of Anencephaly as well as infant and pregnancy loss. Every year around the holidays and Wyatt's birthday we are sure to do some sort of event in memory of Wyatt.  Many people feel like they can't share their story and I am always open for anyone to come talk to me if they are in need.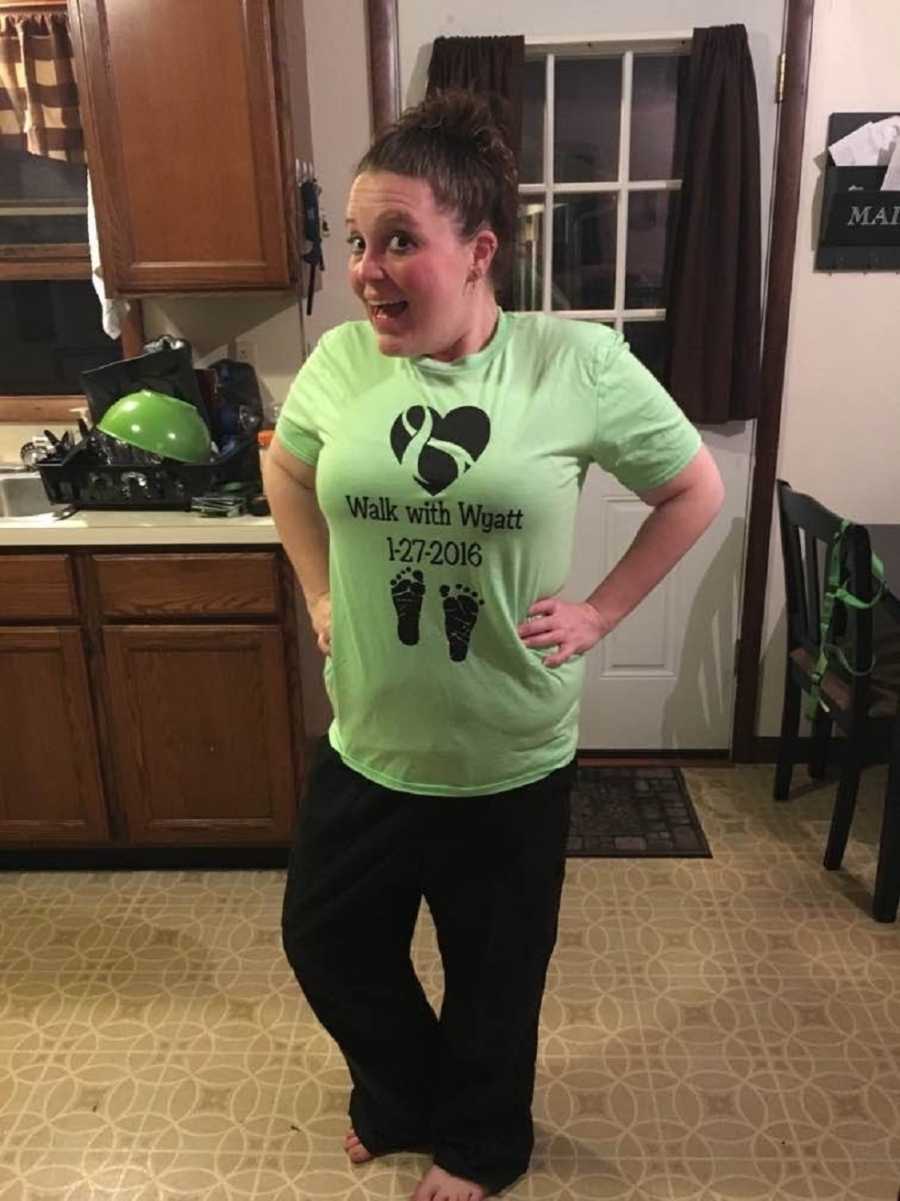 May 2016 rolled around, and that exhausted feeling was back. I knew. I didn't need a test. I knew I was pregnant and Wyatt had handpicked a sibling. I took the test and I was right. I was pregnant again. I was so excited and so terrified. My first pregnancy was Wyatt, so everything I was excited with him, was now scary with this new baby. I knew I couldn't just stress out the entire time. I had faith that Wyatt was watching over, and everything was going to go well this time. Each test, each ultrasound, I hoped for the best but was weary. When we went for that dreaded '12 week' ultrasound and our tech said, 'No anencephaly,' I cried. It was the most magical words to hear. Our baby was healthy! Our sweet Joseph William was born one week after Wyatt's first birthday in heaven, February 3rd, 2017. Joseph means 'God's second given son' and William means 'protection.' We again picked a name with a lot of meaning to us. His labor had a few scary moments, but thankfully he is completely healthy! We have our Rainbow baby! Joey is full of joy. Everyone who meets him, cannot help but fall in love with him. I cannot begin to explain how much I love being his mother.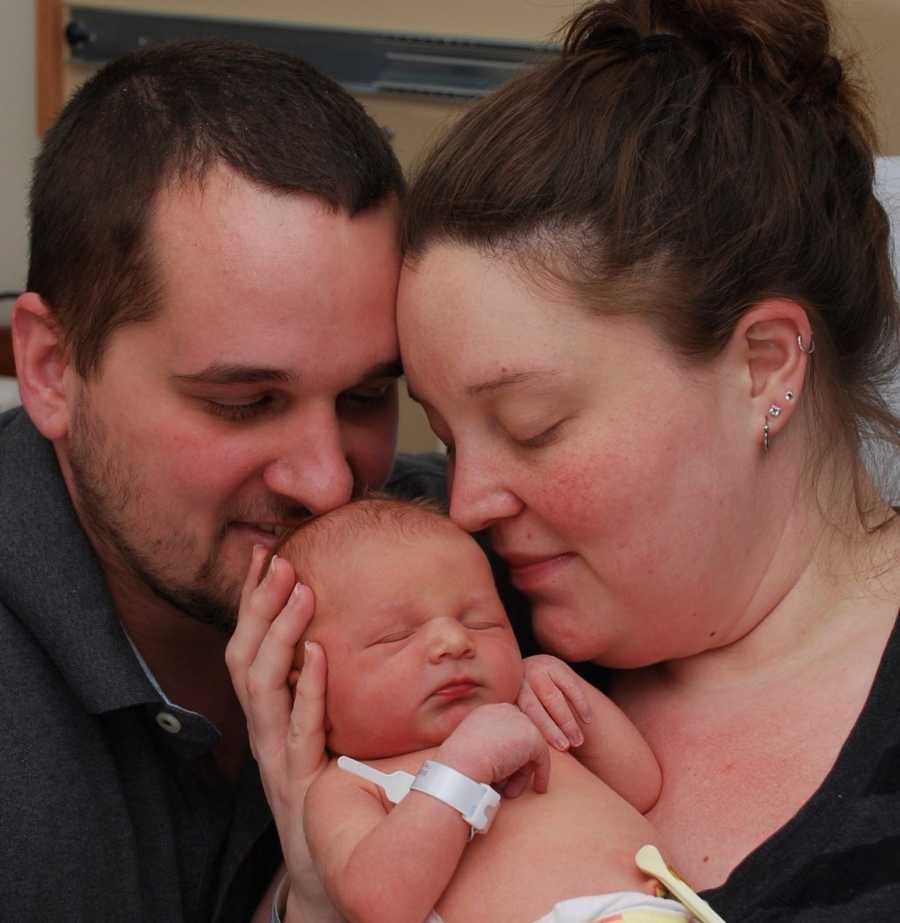 Losing Wyatt was the hardest thing I have ever been through, but I am very blessed to be his mama. He has helped to shape me into the woman I am today. He reminds me every day to enjoy life, and not to take anything for granted. I have made some amazing friends through the journey of sharing Wyatt's story. Some women, who unfortunately understand what it is like to have part of your heart in heaven, but have become some of my closest friends. I am beyond blessed to have both of my boys. I hope sharing my story can help anyone who is struggling or for some hope for the future."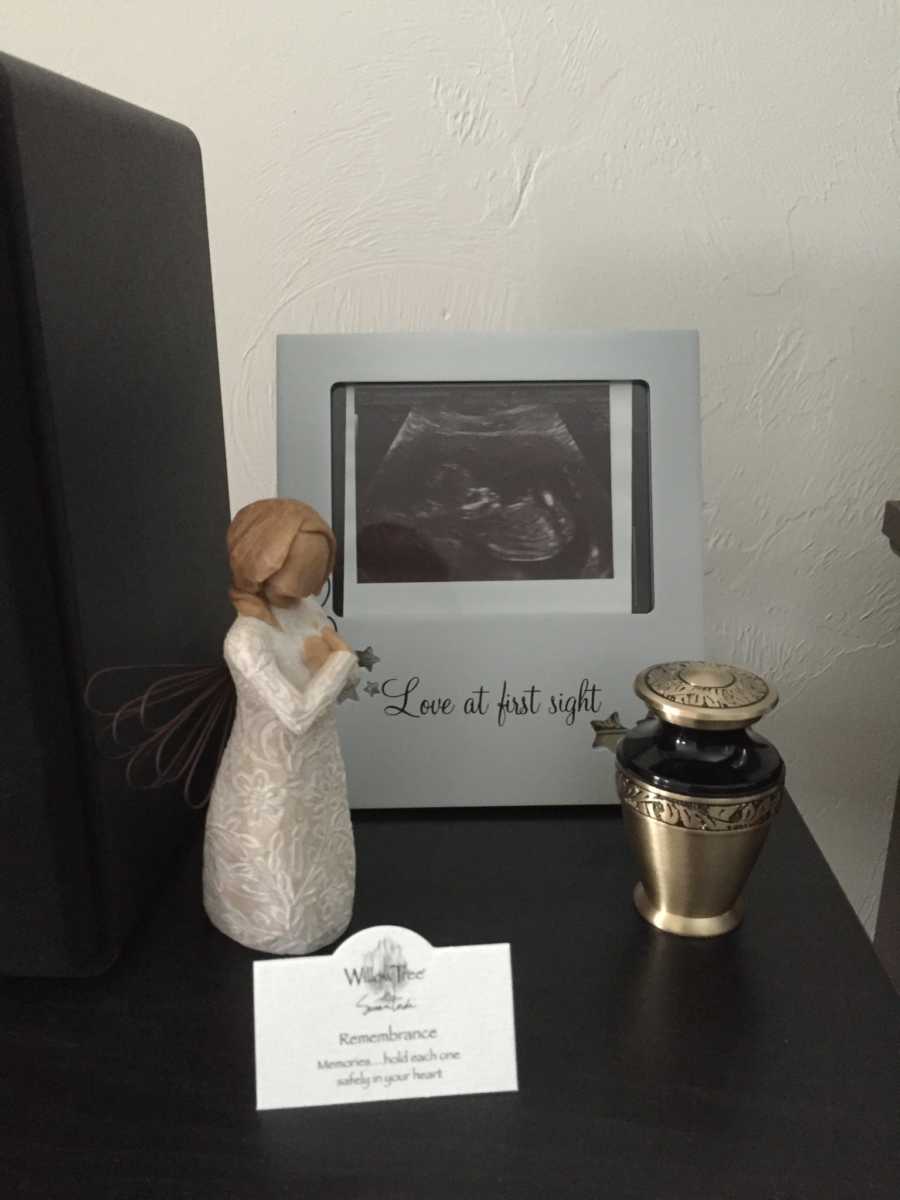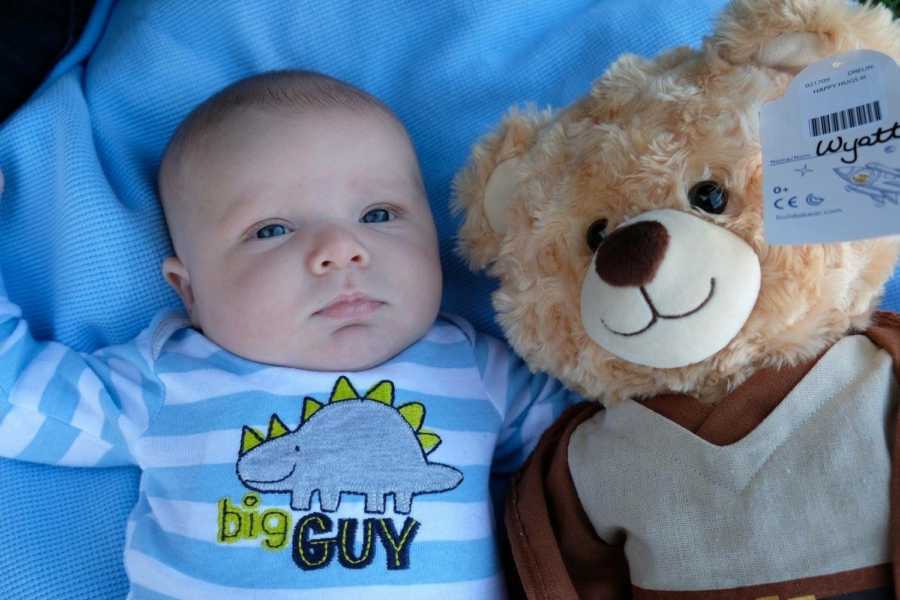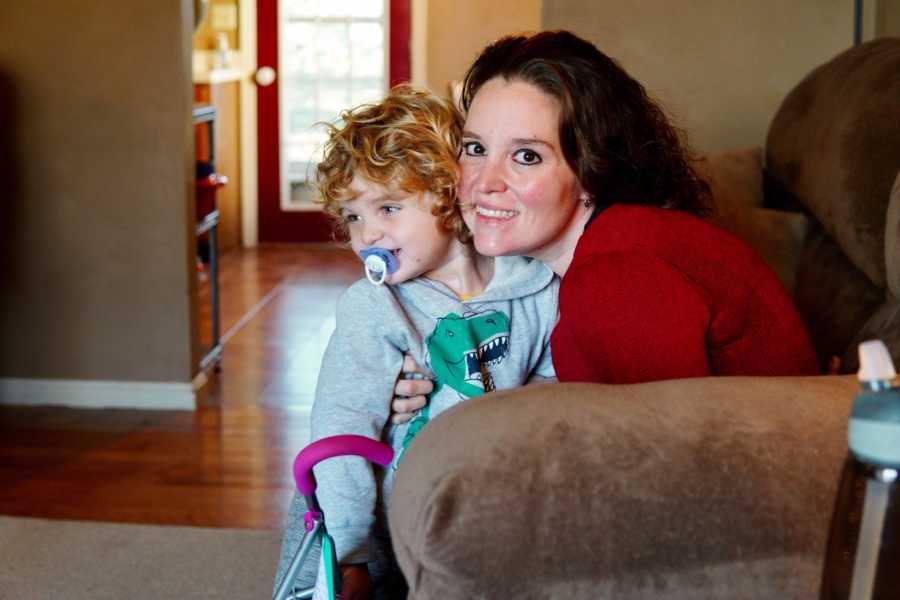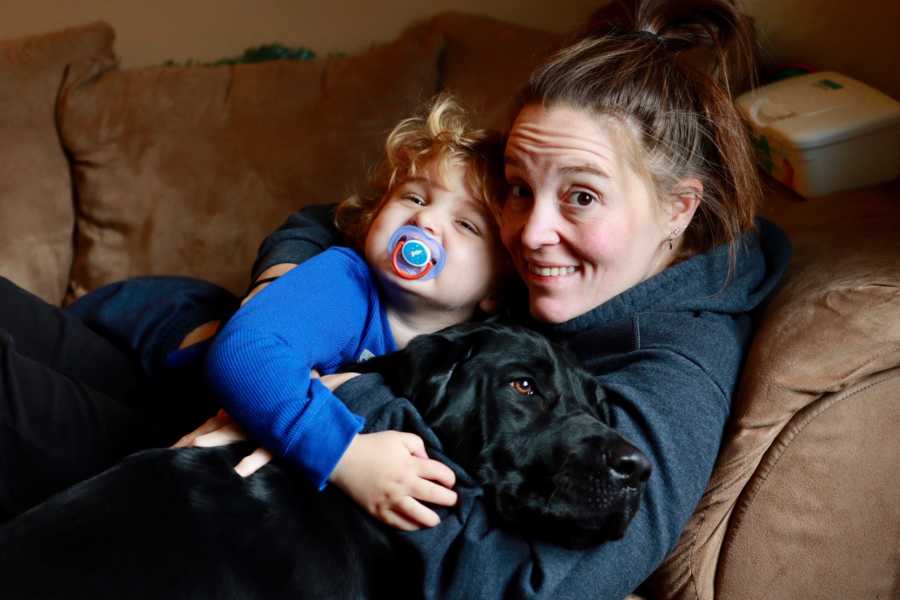 This story was submitted to Love What Matters by Eden SanBoeuf of New Oxford, Pennsylvania. Do you have a similar experience? We'd like to hear your important journey. Submit your own story here. Be sure to subscribe to our free email newsletter for our best stories, and YouTube for our best videos.
Read Eden's powerful backstory of her incredible weight loss:
'My wedding photos were a huge wake up call. I was only 25, yet over 300 pounds. When I got pregnant, I knew I needed to change. My body was falling apart and I was FED UP.'
And another story of a child with anencephaly:
'I need to talk to you guys.' I just said, 'the brain.' My husband was in shock, but I knew. We wouldn't get our baby girl.': Mother loses twin daughter to anencephaly after birth, 'My oldest gave me a lovey for her to take to heaven'
Provide beauty and strength for others. SHARE this story on Facebook with your friends and family.