"We never imagined we would lose a son. When we began the adoption process, we hoped to build a family. We did not anticipate the heartache and brokenness. How our lives would be upended, rearranged, and unraveled. We missed the bigger picture.
Paul and I wanted to be parents. That is all we knew. Children were going to be a part of our future because we held a special place for them in our hearts, even before we were married. For us, it did not matter how they came home, or the circumstances that brought us together. We desired to be a family.
It was not a matter of if but when. Paul and I had been married 6 years by the time we started officially 'trying' (or did away with all precautions to prevent it). Thinking pregnancy would come easy to us, we did not stress it. But as time went by, each month passed with great disappointment. After 7 months of trying naturally, and 6 months on Clomid, we moved on to artificial insemination, and, eventually, in vitro-fertilization.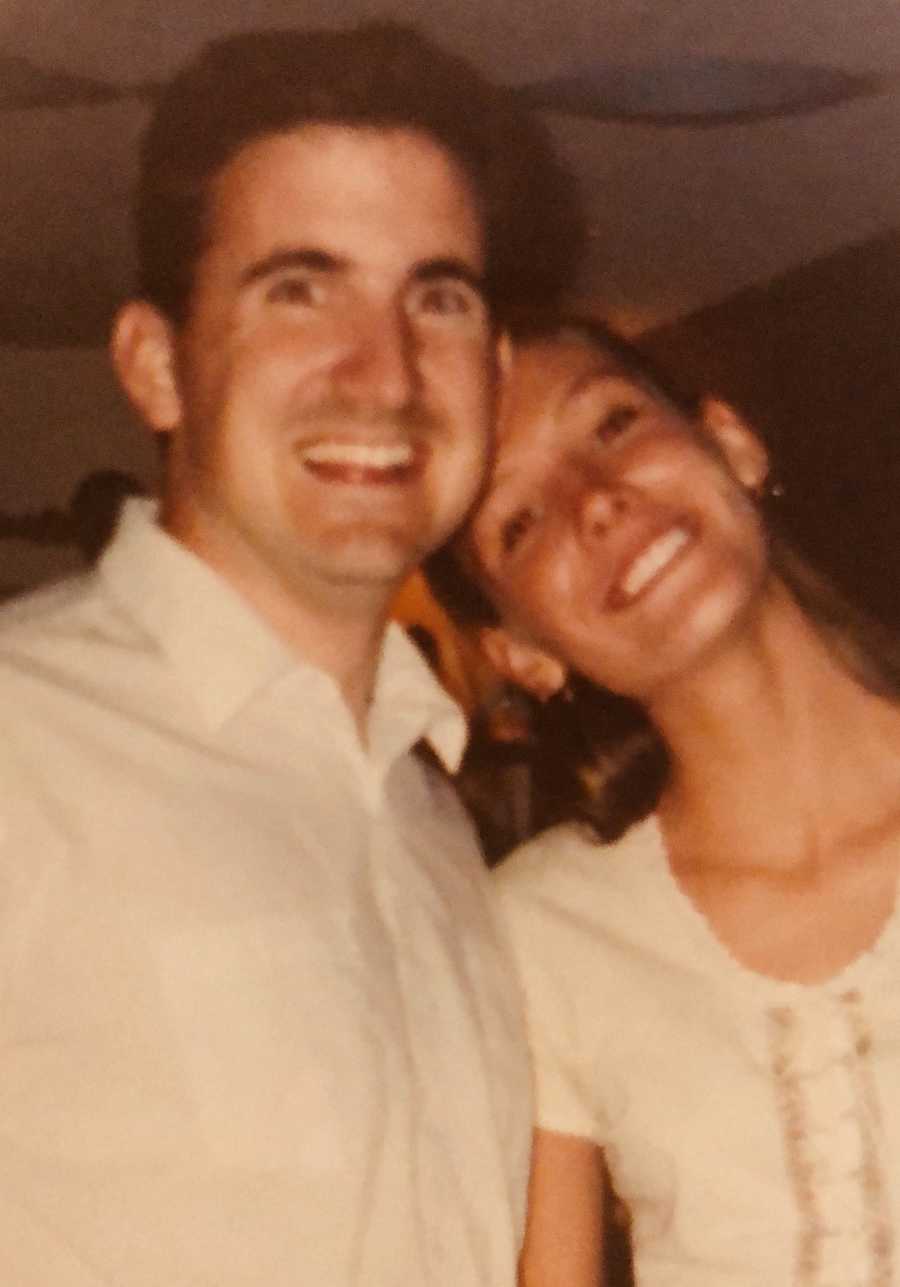 To say that was a long and arduous road would be an understatement. It was grueling. Each try, each attempt drove us further and further toward the realization that we might never have a biological child. Because of this, we decided to take steps necessary to build our family through the County of San Bernardino's Relinquishment program (Domestic Infant Adoption) while we were also pursuing infertility treatment. No social workers knew. In fact, they frowned upon the idea and held a few opinions of their own, which they freely shared.
We listened. We just did not agree (though we never shared it aloud). Our hope for our family did not begin and end at natural conception. Adoption was something we both wanted and shared even in the early stages of our relationship. Have two and adopt two. It was always part of the plan.
It was fall 2002. We were waiting to be let into the orientation meeting scheduled at the Victorville County Office. A distinct chill was in the air. Other couples stood, shifting as they stood quietly, looking around. When they finally opened the doors we were all relieved and quickly took our seats. Licensing classes were the first step. I remember sitting through 6 hours of PRIDE training, for four Saturdays, total. That way we could get them done sooner. The classes consisted of lectures and videos, all detailing the possible circumstances of a child we could bring home. They tried to prepare us to successfully navigate all the nuances of fostering and adoption. In all honesty, it was a pretty lofty goal.
Our house had to be ready as well. That along with our finances, background checks, and social and emotional selves. We gave it everything we had, focused and exact. In all, it took us just four months to complete the requirements. We were determined to finish just as quickly as we could. After that, we moved onto the relinquishment portion of the classes. We had to answer specific questions and create a book. Expectant mothers would look through them and select the family they wanted.
It was hard waiting. Just 7 months total before we were 'on market' (as I lovingly refer to it). Licensed with the county, all we could do was wait and wonder. I ached in the uncertainty of all of it. Our friends and family were getting pregnant or already raising children, and every foster and adoptive placement was a possibility—that could have been ours. At this point in time, we wondered if we would ever be parents. There was a sense of urgency and dread.
When we finally got the call, we had all but given up hope, and it had only been 9 months since we started. We just arrived at school, ready to start another day teaching elementary students (someone else's kids). A purple sticky note had been left in my mailbox in the staff lounge. 'Call Chaite St. Frances' was scribbled across the paper, sideways. I could tell our secretary had been in a hurry. I tried to slow my mind down and process the information. And just like that, my heart stopped. A lump formed in my throat.
My body had learned this response. Always trying to do everything right. Trying not to offend, to be amiable, and impressive. I did not want to make mistakes, even though I had many times before. Just 2 months ago she called me down to fix something in our paperwork. 'You can't mark the space saying you 'would consider' drug exposure but not alcohol. It's the same thing!' I felt stupid.
Ring, ring. I tried to compose myself as she picked up. 'Good Morning, Chaite. This is Renee Longshore. I'm returning your call?' But this time, the air in her voice was different as she responded to my greeting. 'Oh yes, now where is it? It was here just a moment ago…'
I listened intently as she rustled through the papers on her desk. Chaite was not the most organized person we had ever met. 'Ah yes, here it is.'
And at that moment, we became parents. It was an inexplicable bond that happened for me just as soon as I heard the details. I tried to silently mouth the information to Paul, who was standing nearby, staring. 'We have a little girl.' Blonde hair, blue eyes, 3 months old.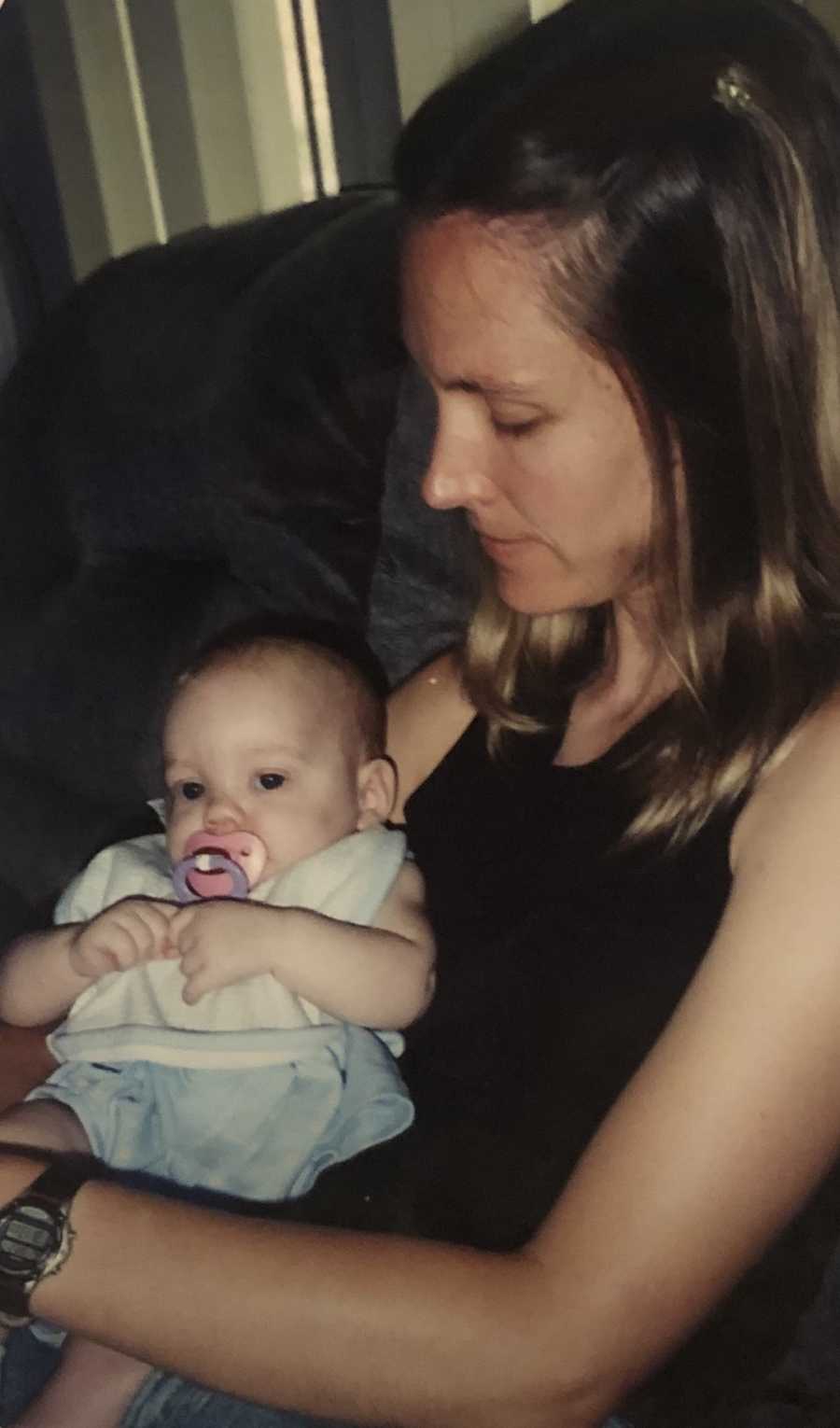 Our hearts forever bonded to our daughter that day, in that moment of time. Tammi chose us, and we were overjoyed to finally be parents. Lydia became the first of four children in our family, all coming home in this way. Each story so very different, each with their own nuances and trials. Each destined to be ours.
But growing our family through adoption is not what I expected. I imagined providing a home to a child in need. Paul and I knew we could love her, care for her. But there were so many things we did not even consider.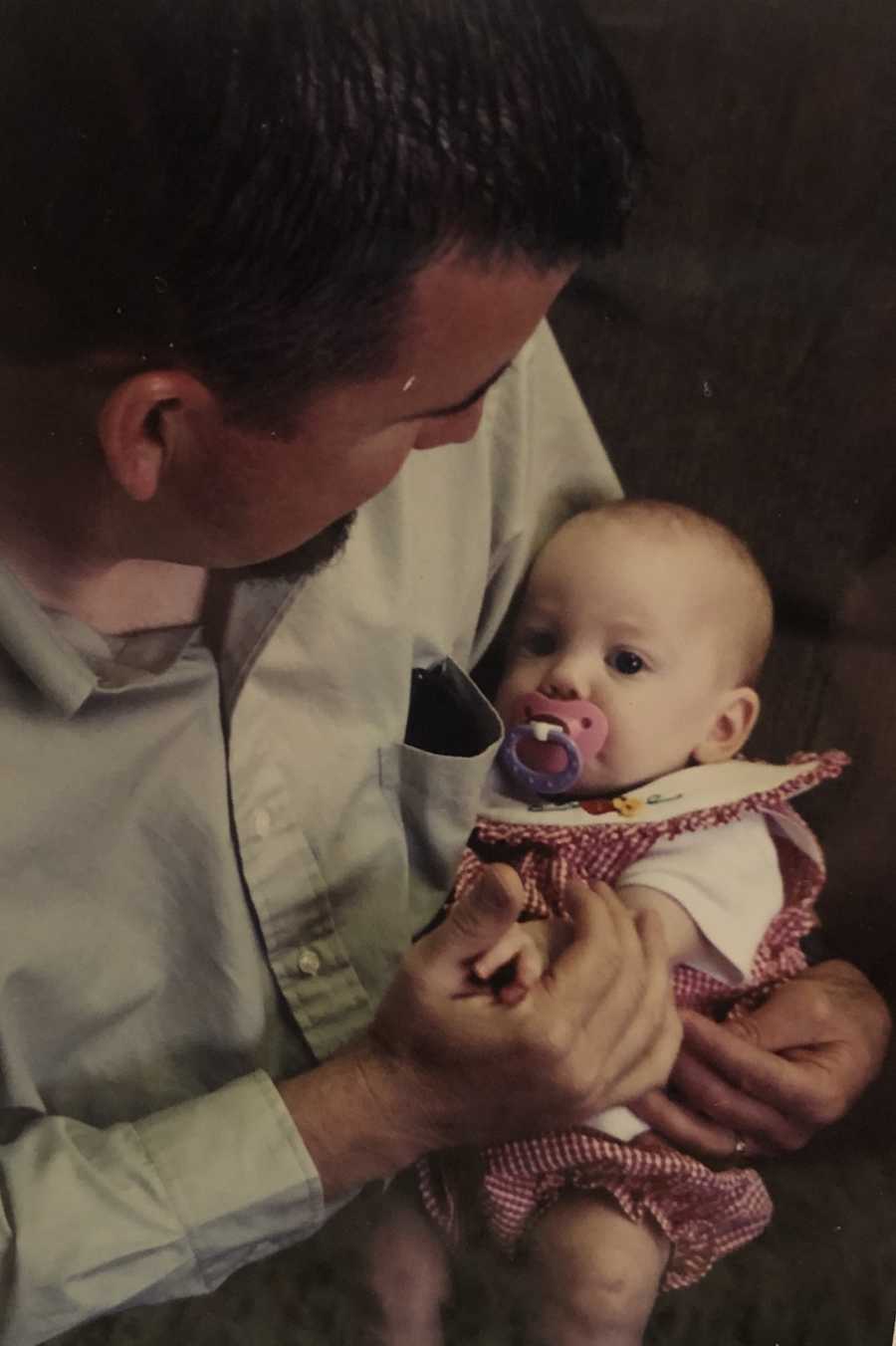 Lydia had a family, long before we came into the picture. Sisters, brothers, a mom, and dad. The same was true of the other children we brought home. We just never thought about it. We did not want to. But we could not turn away from it when we heard about Daniel. He was a court-dependent child, removed at birth. After living his first 9 months in the system, he came home as a concurrent placement.
Daniel would stay only if his parents' rights were terminated. We cared for him in our home, and have loved him every day since. His father, Jimmy, was awarded full custody as we were left with nothing but memories of the 11 short months we had with him.
This experience opened my eyes to the brokenness in adoption: families were built and torn down. It gave me eyes of compassion and empathy. Deep loss was now part of my story. I saw where I had fallen short as an adoptive parent and wanted to do more. We had offered 'open adoption' to Lydia's birth mom, but she did not take us up on it. This was a new idea, abstract, and unknown in early 2003. In truth, we only offered it because we thought it was what she would want. We were relieved when she declined.
But after our experience with Daniel, we offered it whole-heartedly every time since. Whatever the birth mom wanted, we were comfortable with. Shayla chose pictures and letters, but Noelle and Pam wanted a wide-open relationship: phone calls, visits, and everything in between.
We dove headfirst into all of this. We met Shayla over fresh fries dipped in a chocolate shake before we brought David home. Noelle preferred Larsen's Steakhouse and asked us to be Elijah's parents over a savory meal. I was scared but determined as I wrote my cell number down on a scrap piece of paper for the first time and pushed it across the wooden table. Pam chose us for Naomi after she met with another family, just to make sure. Up until the day we left the hospital, we were not even sure she would follow through.
Because of these women's decisions, my life is full. I peered into Lydia's baby-blue eyes every morning, got swept up into David's broad smile at 3 weeks old, kissed Elijah's warm cheek right after birth, and experienced Naomi's sweet disposition, even in utero.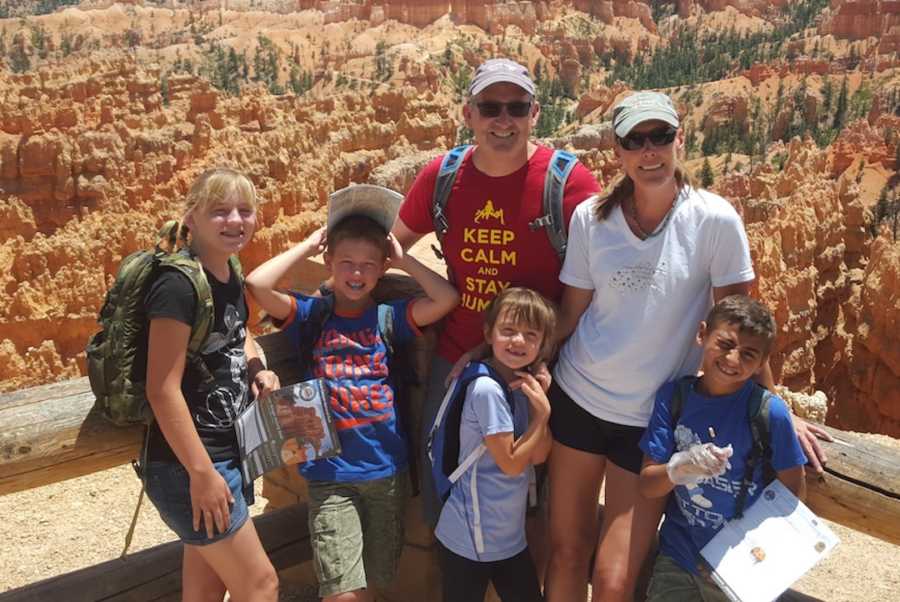 As they have grown, we purposed memories to last a lifetime, visiting the last three of 51 of America's National Parks in the continental United States. And as I held each of these moments close to my heart, I was also keenly aware of the women who shared them with me.
Our relationship with all of them grew in different ways over the next 15 years as we, in turn, shared our children with them. We meet each other in our homes and public places, talk over FaceTime, and text just to stay in touch. We also connect with extended family over Facebook and Instagram. They see updates and comment on our everyday lives.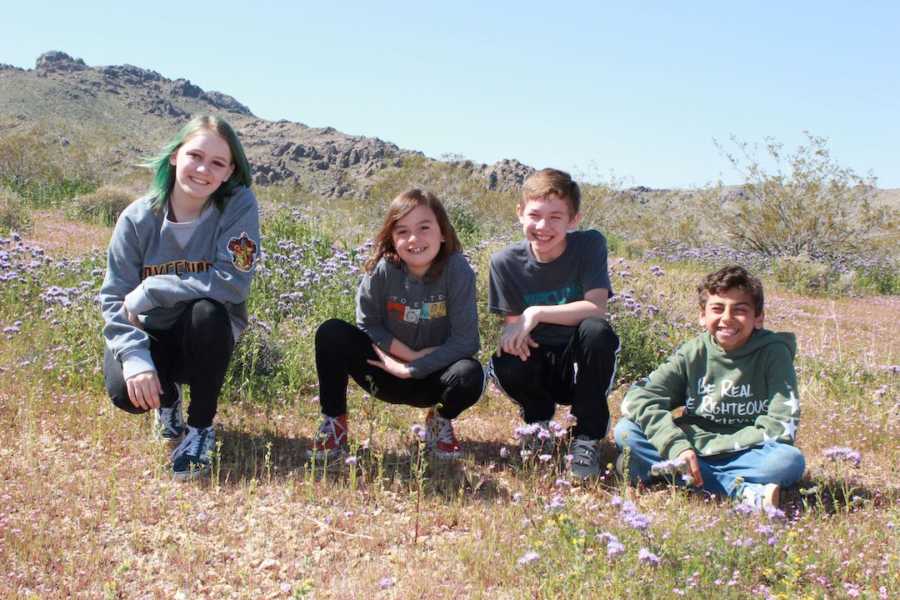 Growing a family turned out to be more than we ever expected. We brought home a child, but with him came siblings, parents, grandparents, great grandparents, aunts, uncles, and cousins. We never imagined we could feel comfortable in this space, but we do.
Knowing them has brought understanding and healing. We marvel at things passed down through generations. Our children know where they came from, who they are, and this gives them unexplained confidence in where they are headed.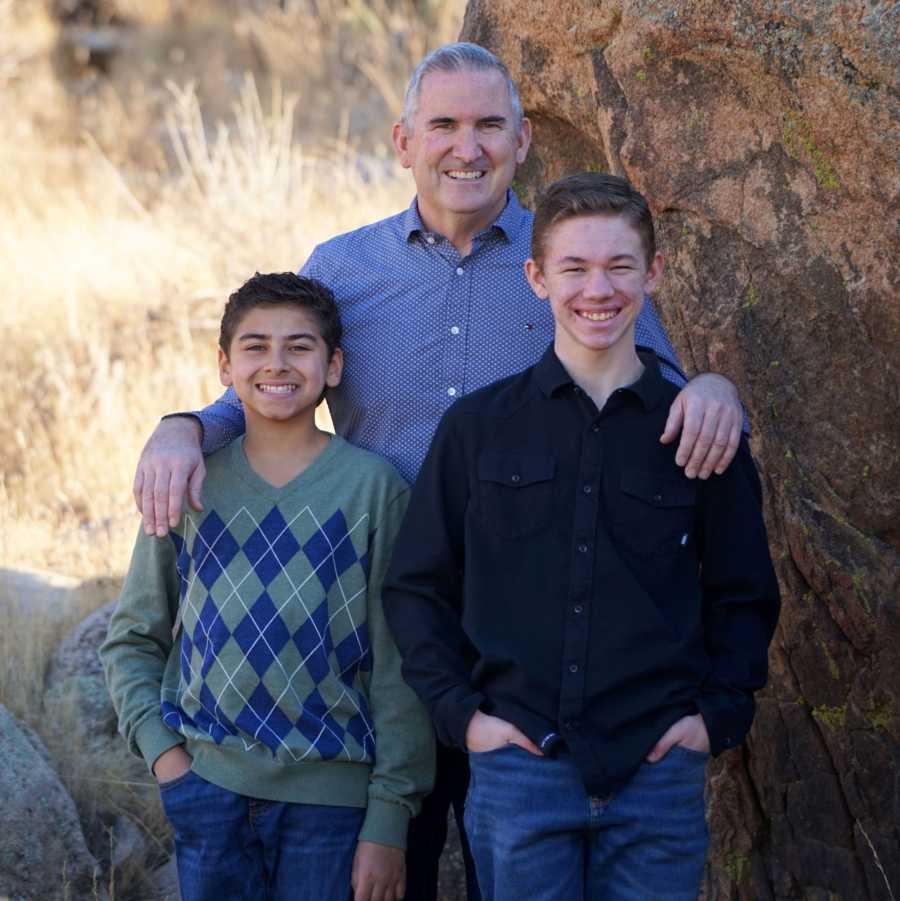 Our daughter, Lydia, just turned 18 years old. We talked with her about the pros and cons of a genetic database, and she decided to move forward with ancestry.com. In 3 weeks' time, she was connected to her birth sister, who had contact information for eight more siblings, mom, uncle, and aunt. I listened intently as she shared, excited about all she had learned.
I watched her heal. After all those years of not knowing, she knew. And with it came a solidification of her own identity. There was a confidence there that could not have been acquired any other way. I saw, in her, a peace that followed my other children through most of their lives.
And as their parents, we have the assurance that they are ours, to hold, nourish, and cherish. Wherever life might lead them. Without even knowing, we had opened our arms to possibility, and the world became a smaller place."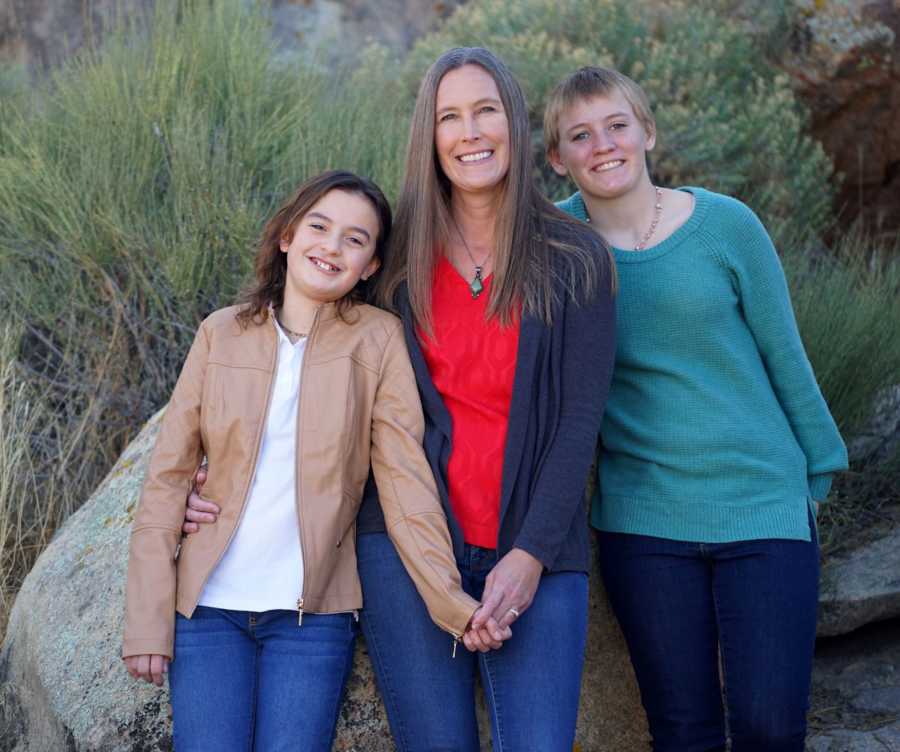 This story was submitted to Love What Matters by Renée Michelle Longshore from Apple Valley, California. Follow her journey on Instagram, Facebook, and her website. Submit your own story here. Be sure to subscribe to our free email newsletter for our best stories, and YouTube for our best videos.
Read more stories like this here:
'I was out of town when I got the call. 'Pack your stuff! We have a baby coming! She was induced this morning!': Single mom adopts son from brave birth mother after emotional journey
'Will we ever be matched again?' From that day forward, I've never celebrated Mother's Day without grieving first.': Adoptive mom facing infertility shares journey
'When I held that precious bundle to my chest, I waited for that awe-filled moment. Instead, I felt relief.': Mom after infertility says 'motherhood is tough but so are you'
'There's a 1-week-old in the hospital.' I instantly felt he was the baby we'd been waiting for all these years.': Couple battling infertility adopt son from foster care
Do you know someone who could benefit from this story? SHARE this story on Facebook to let others know a community of support is available.