"I want to take a minute to share a little bit about the importance of seeking a diagnosis for a child with suspected special needs. Charley has Coffin-Siris Syndrome, a disease supposedly so rare there are only about 200 confirmed cases worldwide. Though still very rare, I believe this number to be much higher. However, because a diagnosis can only be confirmed through genetic testing, we may never know the true number of people affected by CSS.
Through my journey as a mother of a child with developmental delays, I've encountered two types of parents— 1. The parent who seeks answers, who wants to know the cause behind their child's delays. 2. The parent who does not. Some fear placing labels on their child, some are in denial, others lack the resources or just don't know where to start.
To the mom or dad who does not seek a diagnosis for their child because they don't want their child to have a label – you are doing your child a disservice. I say this with all of the love and compassion in the world because I know exactly how you feel. My journey for answers took a lot of twists and turns. There were several pauses in our quest for a diagnosis because deep down in my heart, I didn't want there to be a diagnosis. I didn't want to be a 'mother of a child with special needs' and I didn't want my child to have 'special needs.' I wanted no part of that life and all it entailed, but deep down I knew it was the life we were given and if I'm honest, some part of me craved a diagnosis because it would mean her delays weren't my fault.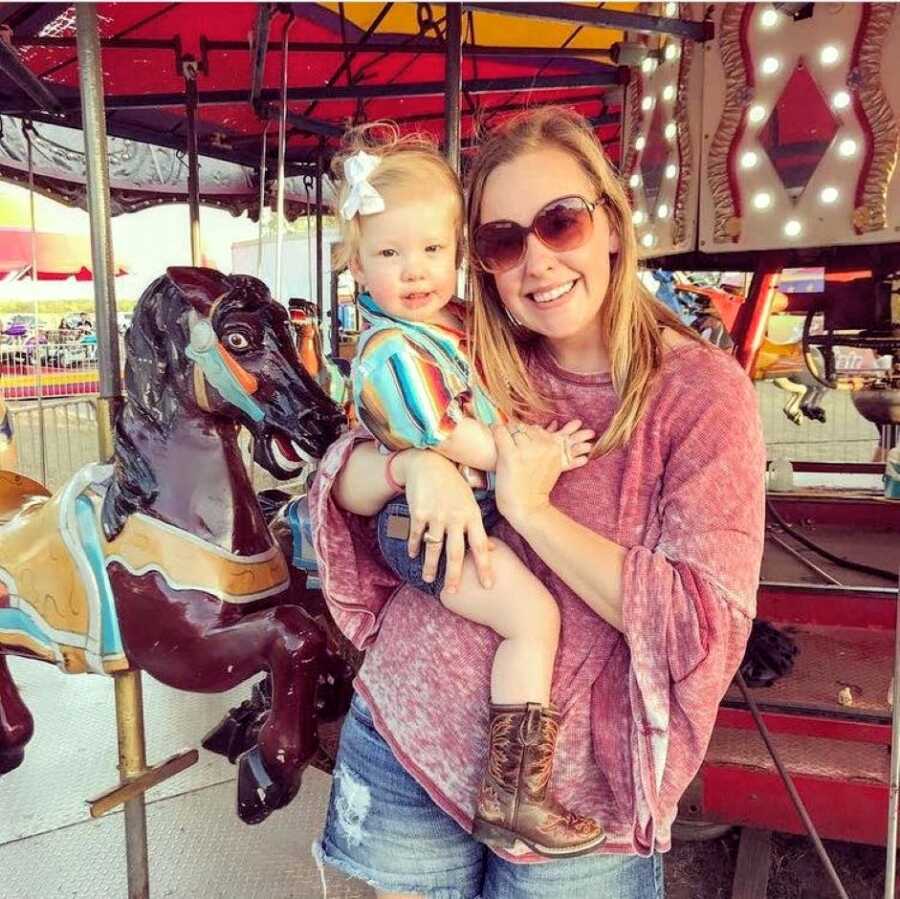 I spent the first year of my child's life blaming myself for her struggles. When she was losing weight, on the verge of 'failure to thrive,' it was because I tried to force breastfeeding too long. When she couldn't bring her hands together, I believed it was because I had swaddled her longer than I should've. When she couldn't crawl, it was because I didn't do enough tummy time. When she was struggling with intense constipation, it was because of the formula. If I'd only tried harder to bring up my milk production, she'd be breastfed and able to poop without the tears.
In my mind, I could find a reason for every single one of her struggles and they were all my fault. Sometime after Charley's first birthday, an occupational therapist mentioned the word 'hypotonia' and asked if anyone had ever diagnosed her with it. When I asked her pediatrician about it, she agreed Charley was hypotonic – meaning she had low muscle tone. I joined a hypotonia parent support group on Facebook and learned everything my child was going through – the global delays, the constant spit-up, even the constipation – were caused by her low tone. The muscles all throughout her body were not working as they should but therapy would help. Hypotonia answered so many of our questions and brought so much relief to my weary heart. I could finally breathe and let myself off the hook.
For a few months, I was content with the hypotonia diagnosis and assumed it was something she would grow out of with therapy. It wasn't until I googled the word I learned hypotonia is a SYMPTOM of a disease or disorder. I thought we'd found our diagnosis, but upon further investigation I learned I needed to be searching for what was causing the hypotonia. We were back at square one and I was devastated but determined. If having a diagnosis of hypotonia could provide so many answers for us, imagine what we could find out if we knew what was causing the hypotonia.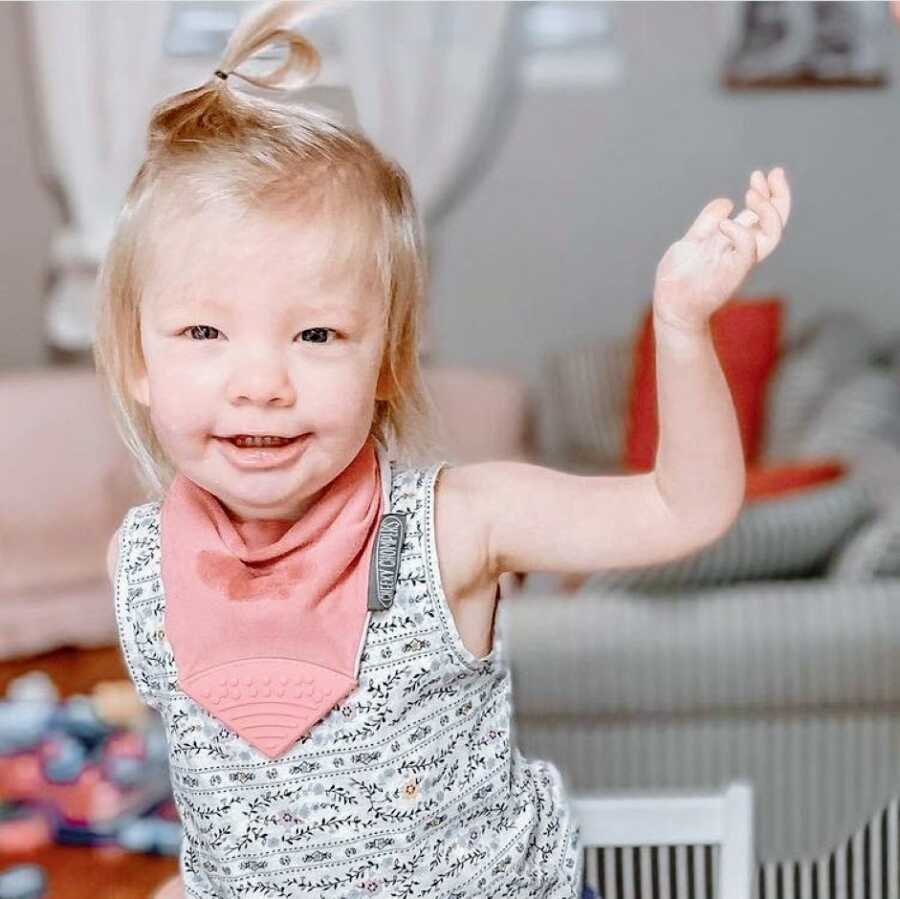 I asked for referral after referral. We did every test I could think of: EEG, EKG, MRI, CT Scans, various blood work, and 3 rounds of genetic testing. I spent hours researching. I called the geneticist's office and the labs weekly. I fought with insurance companies. I was the squeakiest wheel you ever heard and after a year of searching, our third round of genetic testing finally produced the answers we'd been looking for. Charley's diagnosis brought about several things for us – grief, relief, peace, and yes – a label.
But this label has give us a community that gets us like no one else does. Char is on a registry, we get to attend annual CSS conferences, and we have a Facebook group full of people raising children with CSS who support us, love us, answer our questions, advise us on therapies and doctors and school and so much more.
This label has also provided resources and services that are helping Charley live her best life here on earth. Because of her diagnosis, she qualifies for free health care, special education services, and so much more. I know the desire to not want to label your child. I get it. I've been there. But I promise you, obtaining a diagnosis is such a blessing and totally worth all of the time and energy and tears.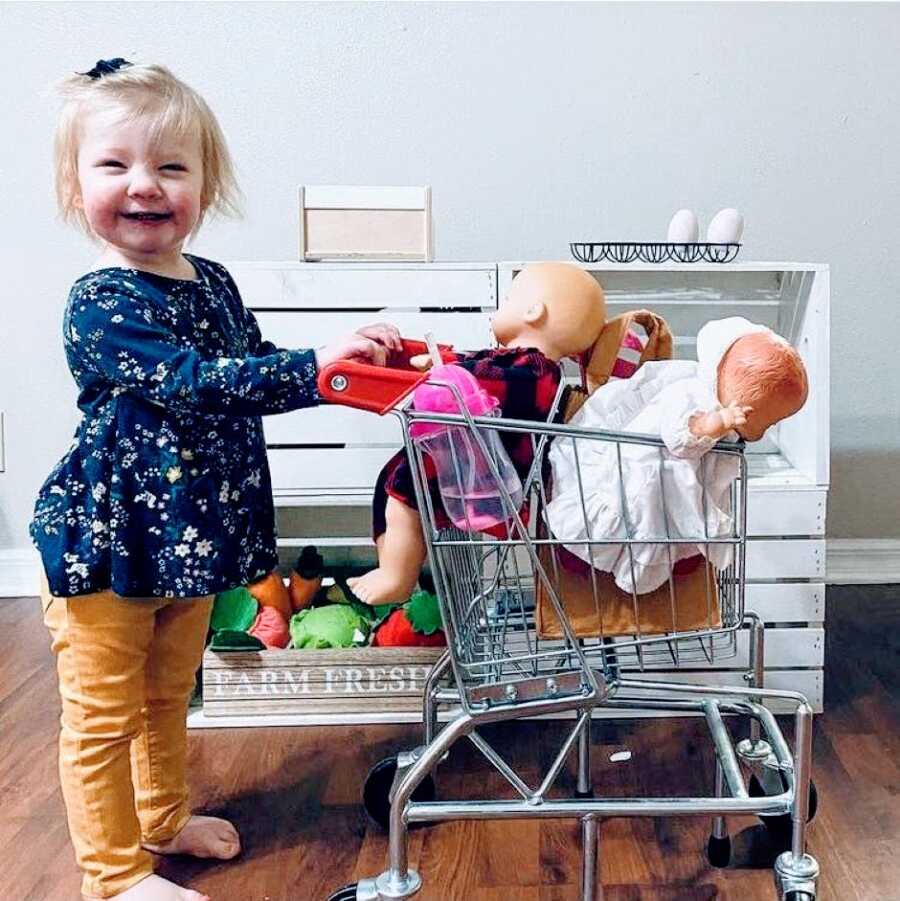 If you're on the quest for answers, keep your head up. I know the journey can often take years and I also understand sometimes, for your own sanity, the best thing to do is take a break from searching and just enjoy your child (been there, done that). Do what you need to do for your own mental health and know regardless of any diagnosis, your child is fearfully and wonderfully made. This isn't your fault, and no diagnosis will change who he or she was created to be.
If you find yourself in that last category, parents who don't know where to start, please DM me. I would love to help you on your journey to find answers. And to all of you parents out there raising children who aren't typical, know you were chosen to raise this child. You are your child's best advocate. You're a warrior and a blessing and you CAN do this."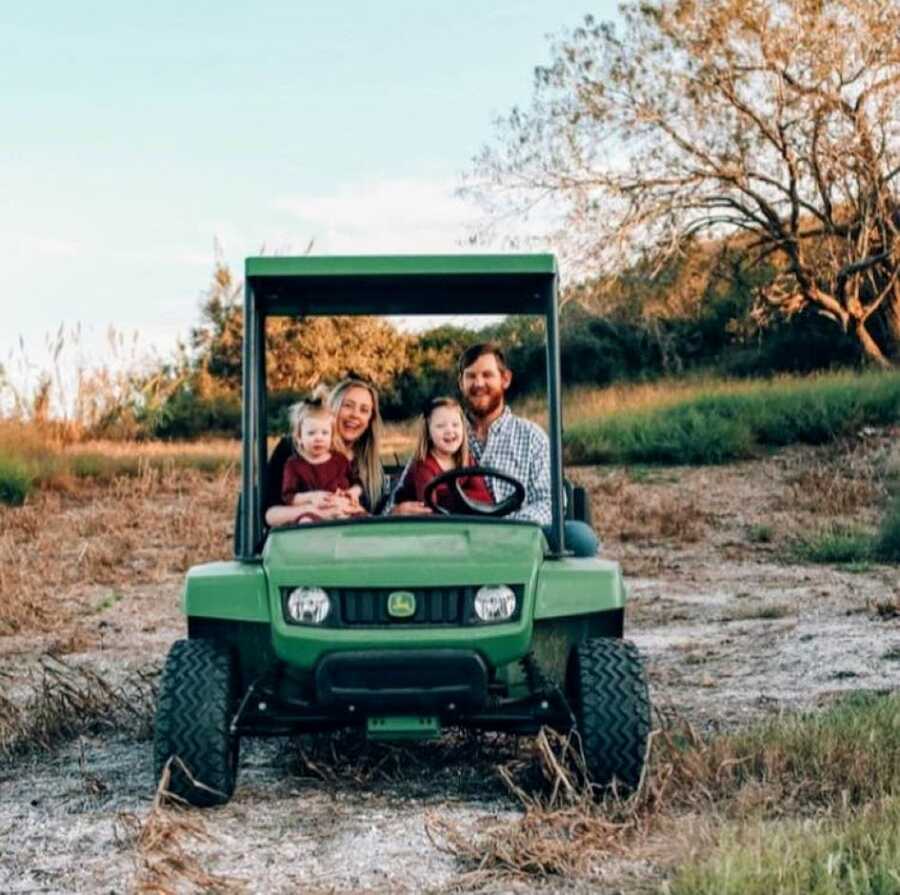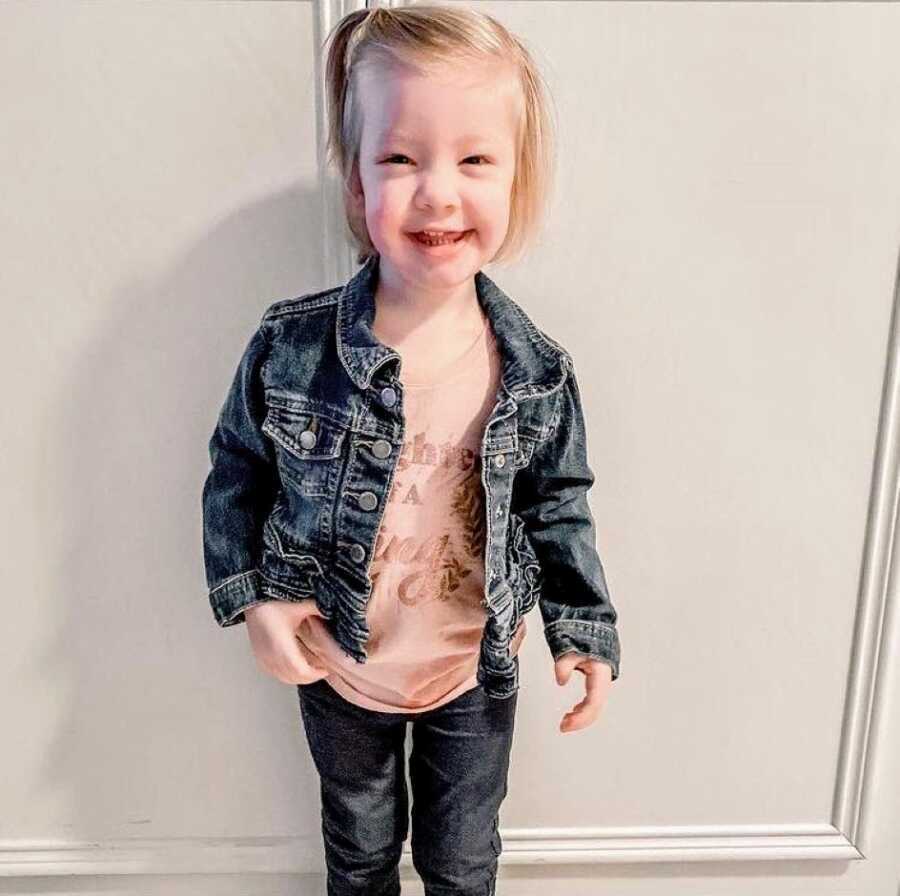 This story was submitted to Love What Matters by Madeline Webb of South Texas. You can follow her journey on Instagram and Facebook. Submit your own story here, and be sure to subscribe to our free email newsletter for our best stories, and YouTube for our best videos.

Read more from Madeline here:
'She is the only person I know of with this mutation.': Mom shares daughter's journey with rare Coffin-Siris Syndrome, 'We are the lucky few'
'I have a daughter with special needs. I don't have a special needs kid.': Mom advocates for inclusive language
'Every day felt daunting. But I had to do what was best for Charley, right?': Special needs mom urges 'your mental health matters'
Provide hope for someone struggling. SHARE this story on Facebook and Instagram to let them know a community of support is available.