"If you had told me a year ago I'd be writing children's books as a new career, I'd probably tell you you're crazy.
I was born in Lima, Peru and I was still a teenager when I moved to the United States in 1998. Growing up in Peru, I witnessed how my loving mother suffered in the hands of my abusive stepfather. I made a promise to her that I would never let anyone hurt me as I strived to make this world a better place for us and for the people I met.
While attending my senior year in High School, I held a job as a Loss Prevention Officer for a local long-standing chain store in Stamford, CT. I felt happy knowing I was doing something that helped people feel safe. Checking surveillance cameras and learning how to prevent theft was an exciting experience for me. While performing my duties on this job, I was one of the smallest in stature at 5'4 compared to the other staff members, but that didn't stop me from standing up for myself. Two weeks into the job, I caught a woman stealing $200 worth of merchandise and it was recognized by my supervisor as a job well done.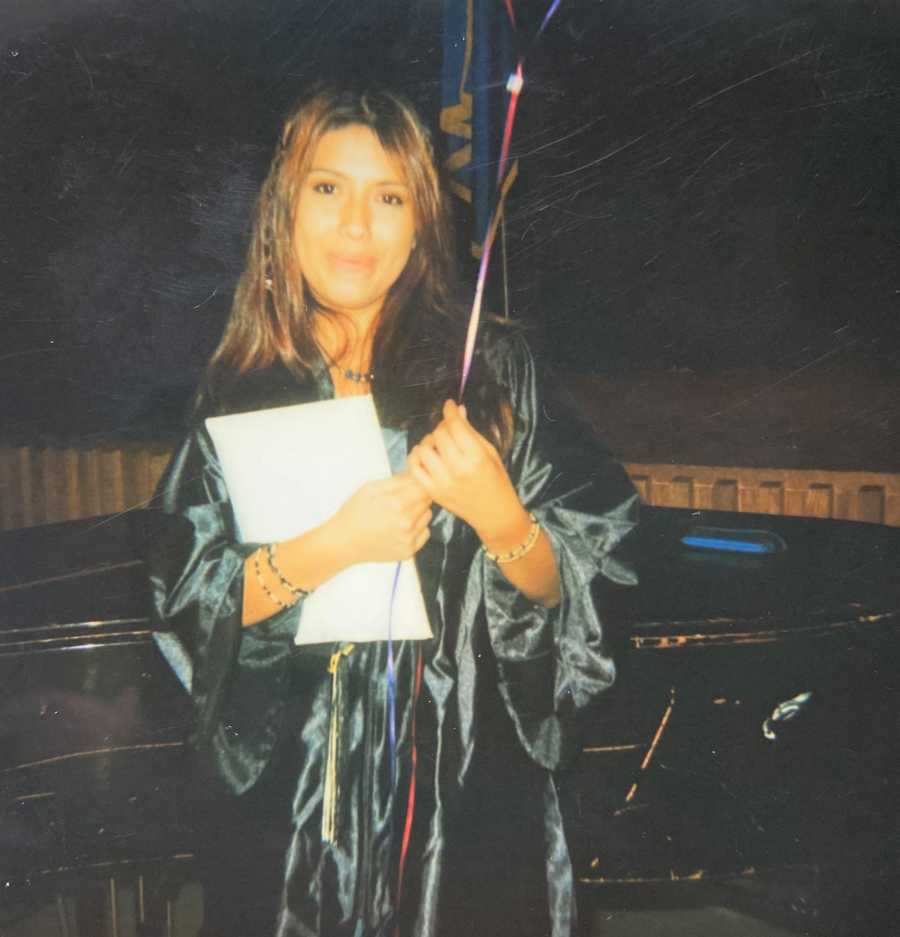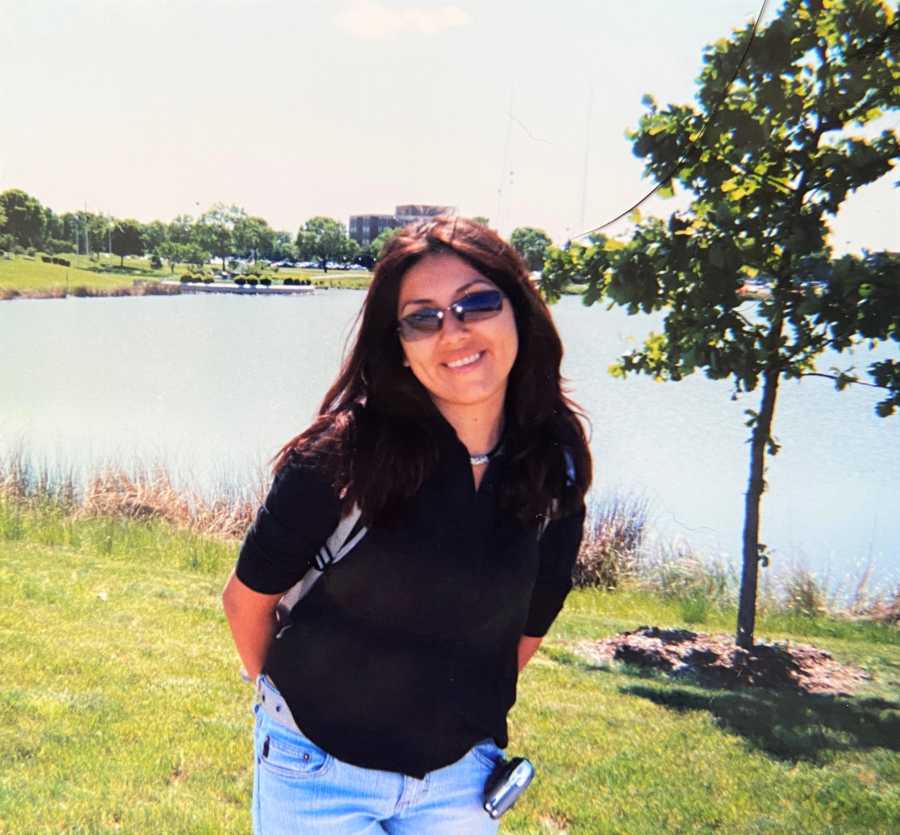 While still in high school, the 9/11 attacks on New York City changed the trajectory of my life.
I told my mom I was planning to join the military because I felt like the country needed me to help. My sense of duty was already alive and thriving in me. My mother (although supportive) did not want to see her firstborn leave and go to war, so she asked me to attend college before I made the decision to join. I did for a while, but after watching the news of the invasion in Iraq, I looked at my mother and told her it was time for me to go. In June 2004, I became a soldier in the U.S. Army. I met my future husband during training, and we ended up getting stationed together in the same Army base.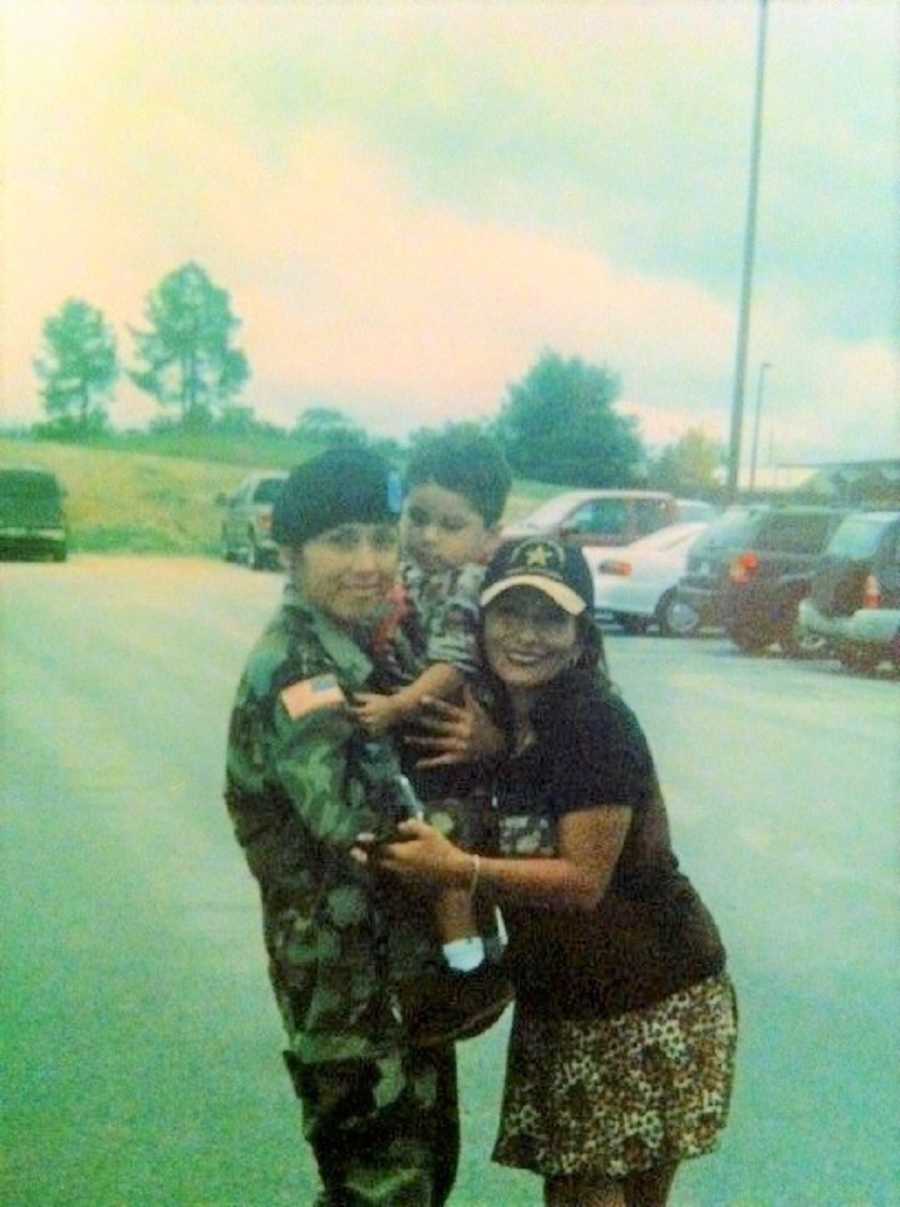 I enlisted as a 92Y (Unit Supply Specialist) but I spent most of my enlisted time as an Armorer repairing both big and small weapons. My hard work was recognized by my superiors and I received an Army Achievement Medal for my accomplishments. I felt like I was on top of the world. In late 2007, I came back to my hometown where I resumed my studies with a new purpose: my dream to become a police officer.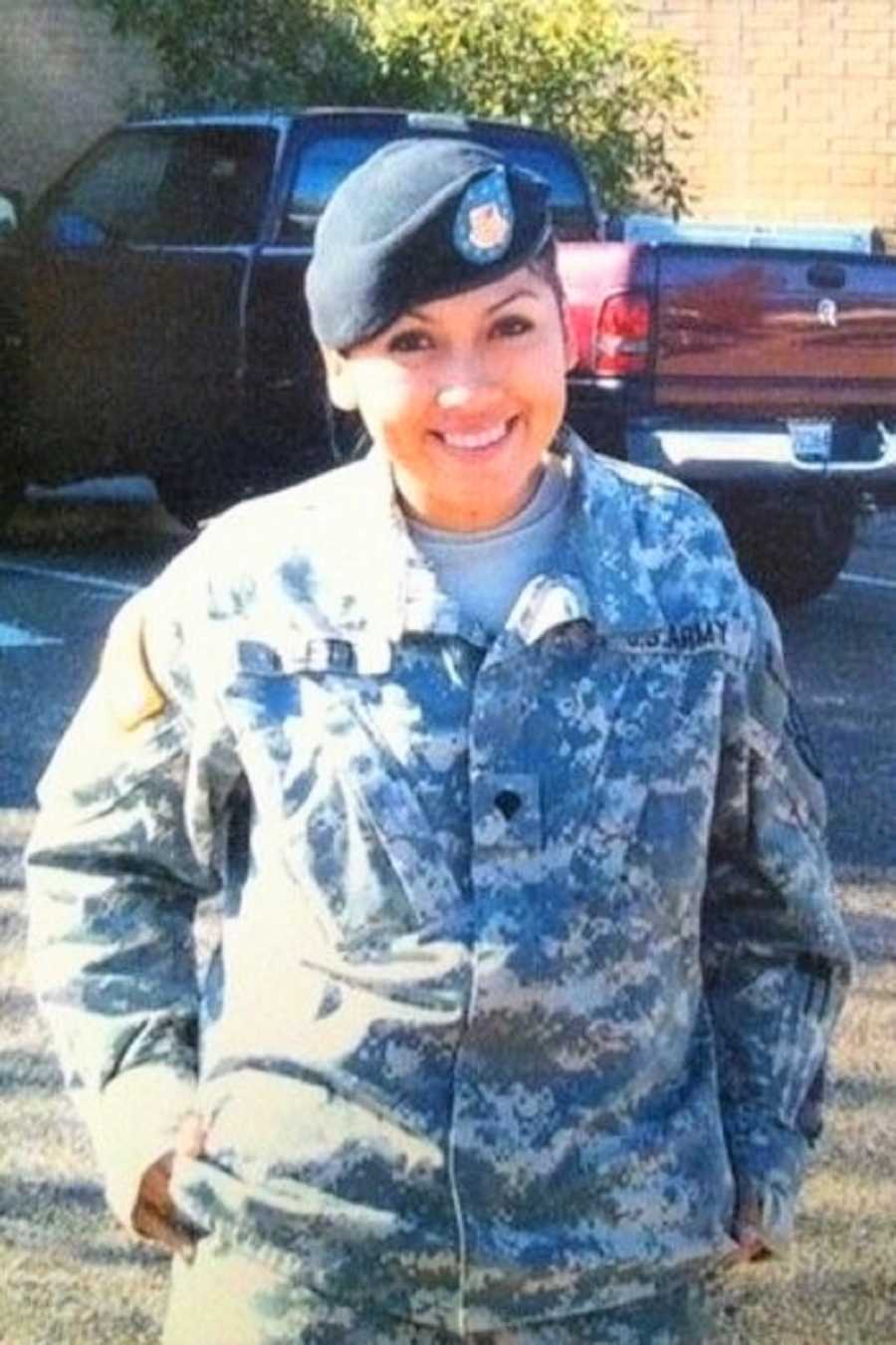 In 2012, I became a Greenwich Police Officer and life couldn't be better. I remember the promise I made to my mother and I felt like I finally had the chance to make this a better world for everyone I encountered, especially children. My favorite part of the job was my ability to connect with children and I took advantage of every opportunity. One time I was in uniform at the courthouse as a witness to a case when I saw a little girl staring at me. I got down on one knee and I gave her one of the gold officer badge stickers I carried for children. She smiled and hugged me so tight it made my day. I knew I was in the right career knowing that I was going to make this world a better place.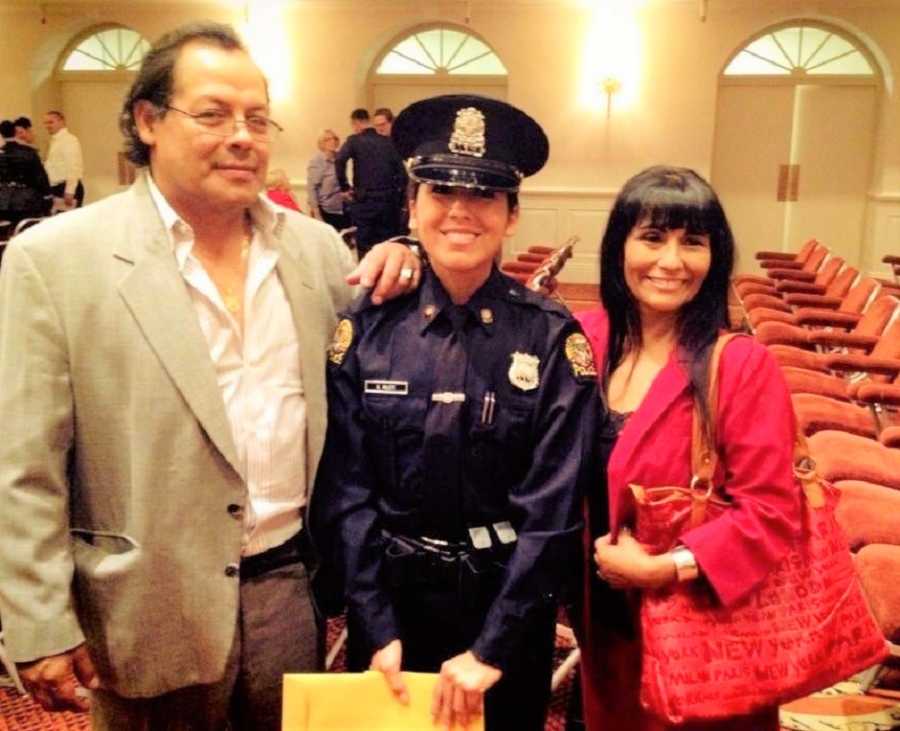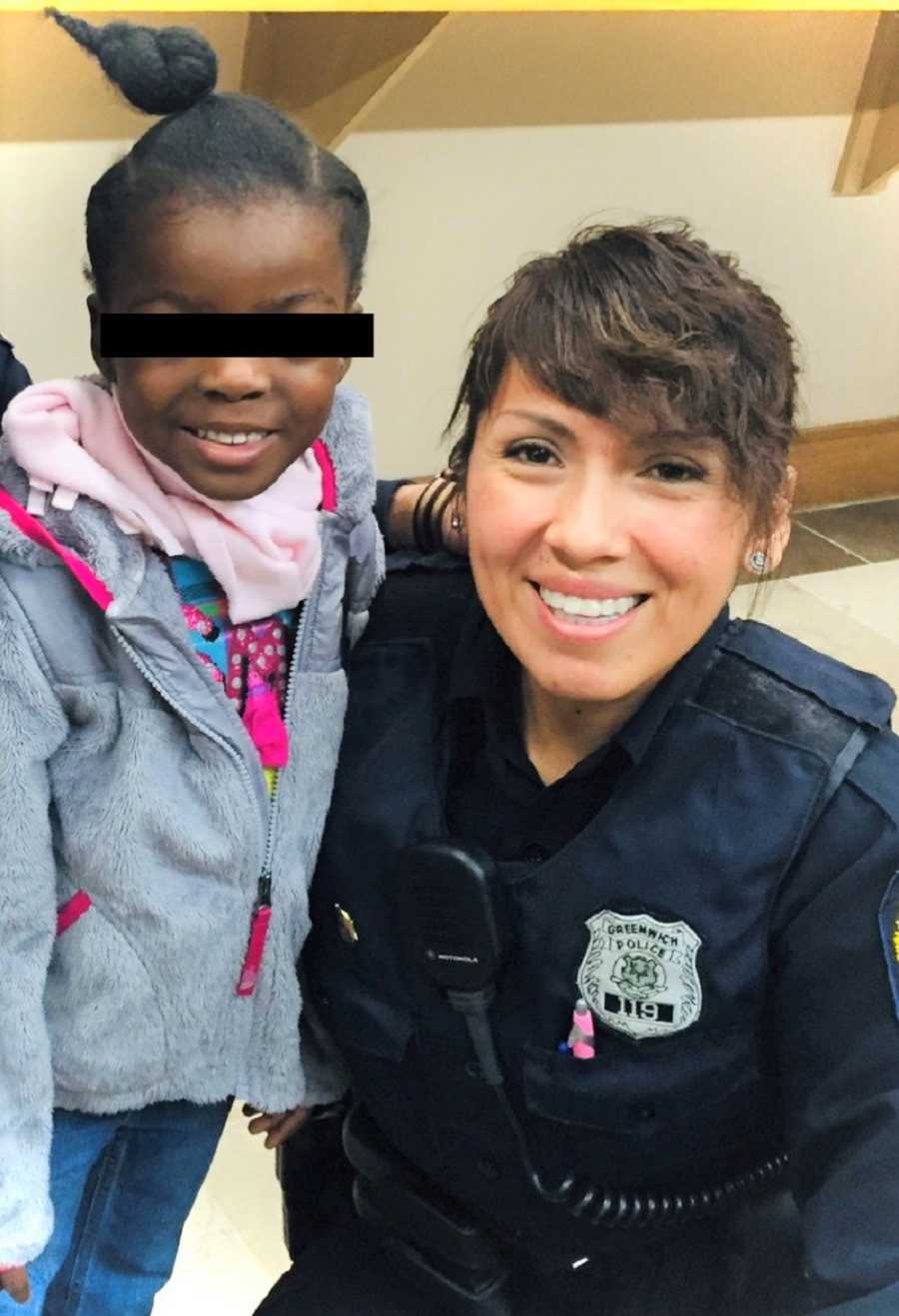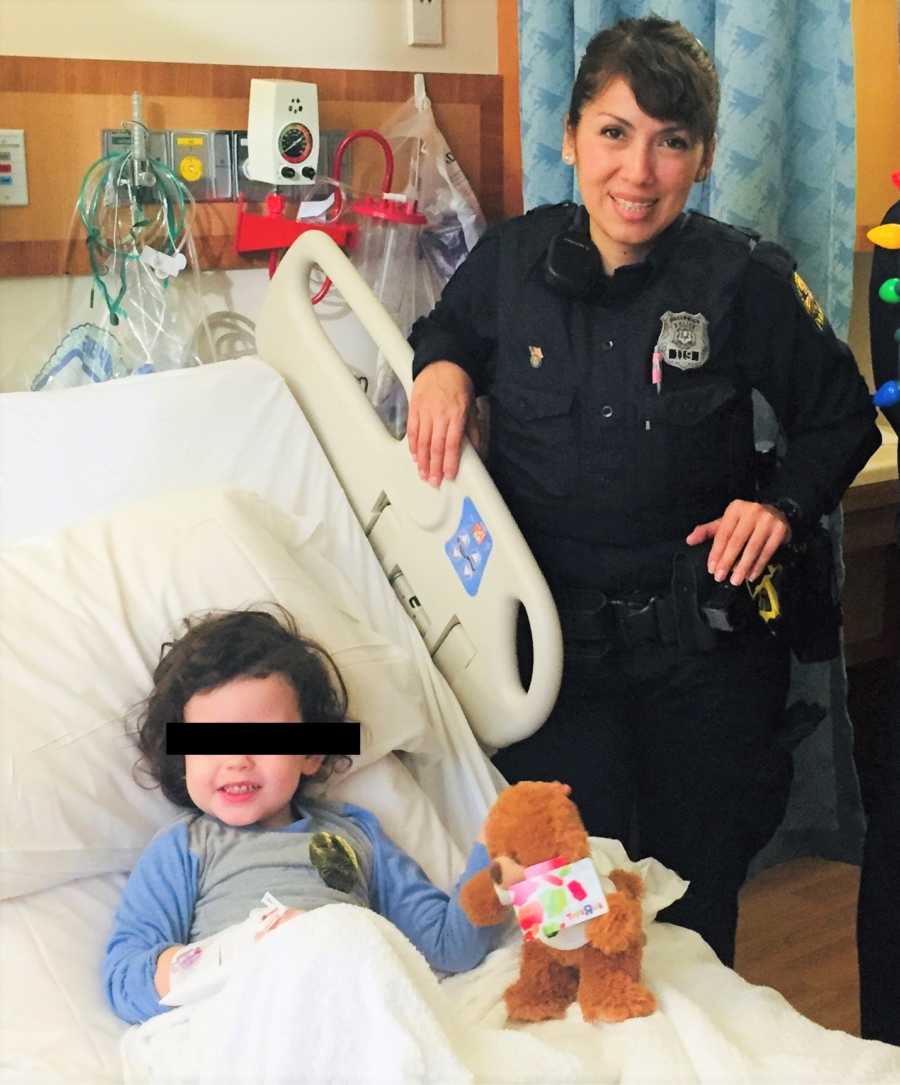 However, at 38 years old, I found myself unable to complete my career as a police officer due to a motor vehicle accident.
Ever since I was a little girl, my mother raised me to be an independent woman, relying solely on myself, but after losing my career, depression was quickly getting a hold of my life and soul.
About two years ago, I was waiting at a red light while heading to work when a car rear-ended me with such force it caused me to lose consciousness for a brief time. Excruciating pain in my neck didn't stop me from calling the desk Sergeant on duty to report my accident, but somehow something did not feel right. Confused and disoriented, I was quickly taken to the local emergency room where I was diagnosed with a concussion or mTBI. I couldn't believe this was happening to me. When I looked at my car, I felt like everything was a bad dream. My car was not destroyed from the accident and it looked like it was barely touched.
My own denial didn't allow me to see the extent of my injuries. Against my own doctor's recommendations, I requested to go back to full duty. It didn't take long before I realized something had changed. I was no longer the same smiling, positive person I once was. I was having constant headaches with bright lights triggering excruciating migraines. At times, everything was foggy, and the world became so loud to the point I was always nauseated. Everything and everyone irritated me, including my husband. While on patrol, my fellow officers noticed changes in my usual capable and competent performance. One of my partners approached me asking what was up.
While on patrol, I was called to a man trespassing on a gas station. Three police units (including mine) arrived simultaneously to the scene. While I was speaking to the guy that was trespassing, I felt like I was in a blur and everything seemed like it was in slow motion. I let my guard down and the guy I was speaking to came too close for my safety and one of my partners became angry with me.
He didn't know about my accident, but he knew I was not okay. After a visit with my doctor, he decided I needed further treatment and therapy. It was during that visit my doctor completely removed me from full duty.
Four months after my accident, I received the most wonderful news. My husband and I found out we were expecting. I was extremely happy about being pregnant but also fearful of how the symptoms of my injury would be managed. I've always been against taking excessive medicine and here I was taking different types of medication I couldn't even pronounce. Surprisingly, the pregnancy hormones helped with my migraines and allowed me to have an easy pregnancy. But unfortunately, after my baby was born, all the symptoms of my injury came back, and I was running out of time.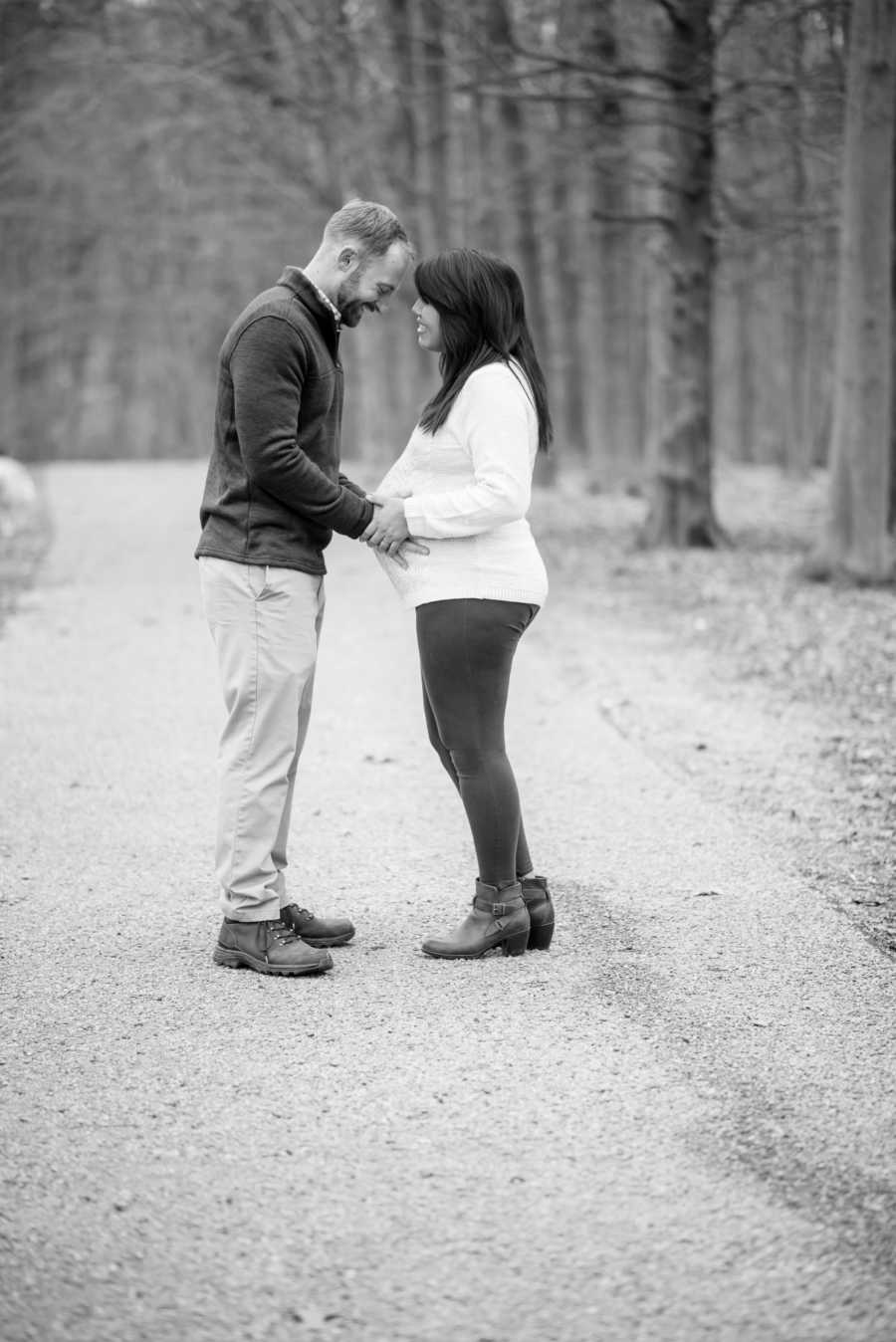 My police department has a return to duty policy in place. This regards injured personnel needing to be able to return to full capacity duty within a certain amount of time or they will be let go.
As a brand-new mom fighting postpartum depression, as well as my injury interfering with me being able to perform my work responsibilities to full capacity, I knew things did not look good with the deadline fast approaching.
Part of me wanted to lie and say I no longer had any symptoms of my injury, but I knew that would not be okay. Seven years earlier I had taken an oath to protect and serve the city and its citizens, and I was not going to jeopardize it for my selfish desires. Against my own wishes, I was medically retired from the police department in September 2019.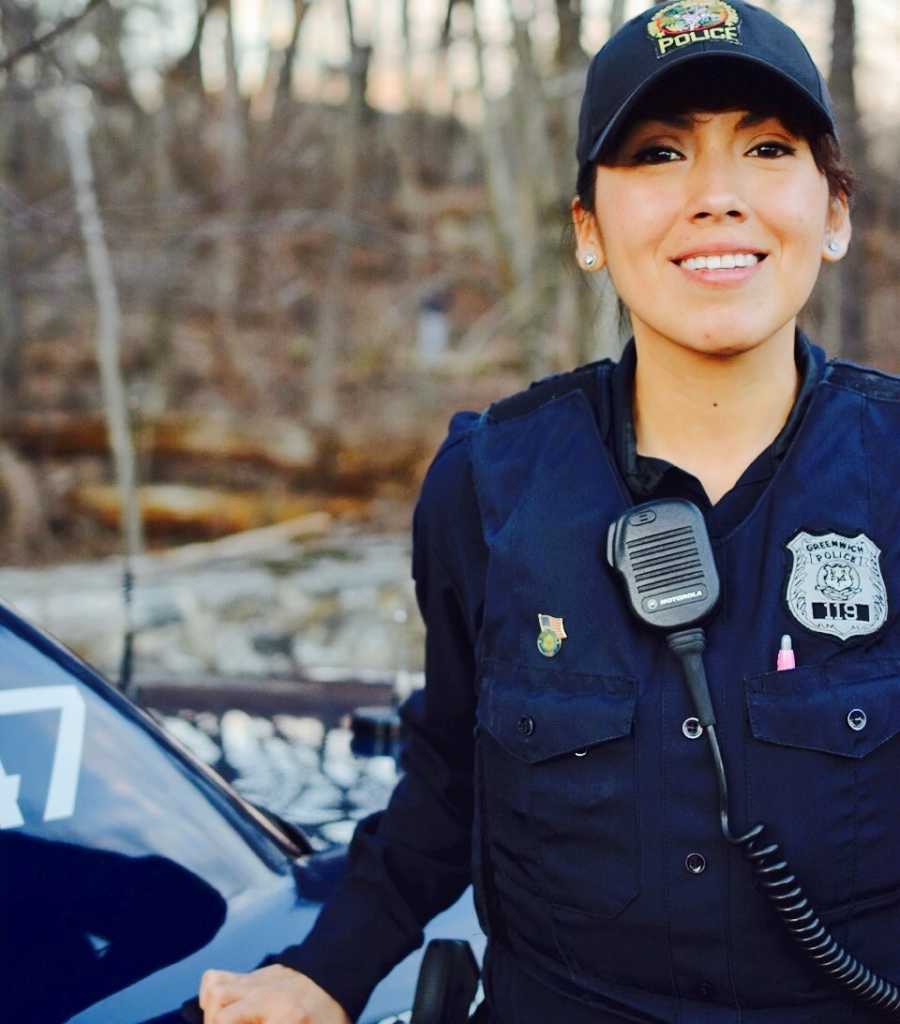 At 38, I found myself a stay at home mom, my police career over and a brand-new baby to take care of. On one hand, I felt blessed to be able to care for my sweet baby but on the other hand, I felt like part of me was gone. My friends and family kept checking up on me, but I refused to let anyone see how much pain I was going through. I always felt like I had control of my life but now everything felt like it was spinning out of control. Depression was a constant visitor and it knocked on my door every single day.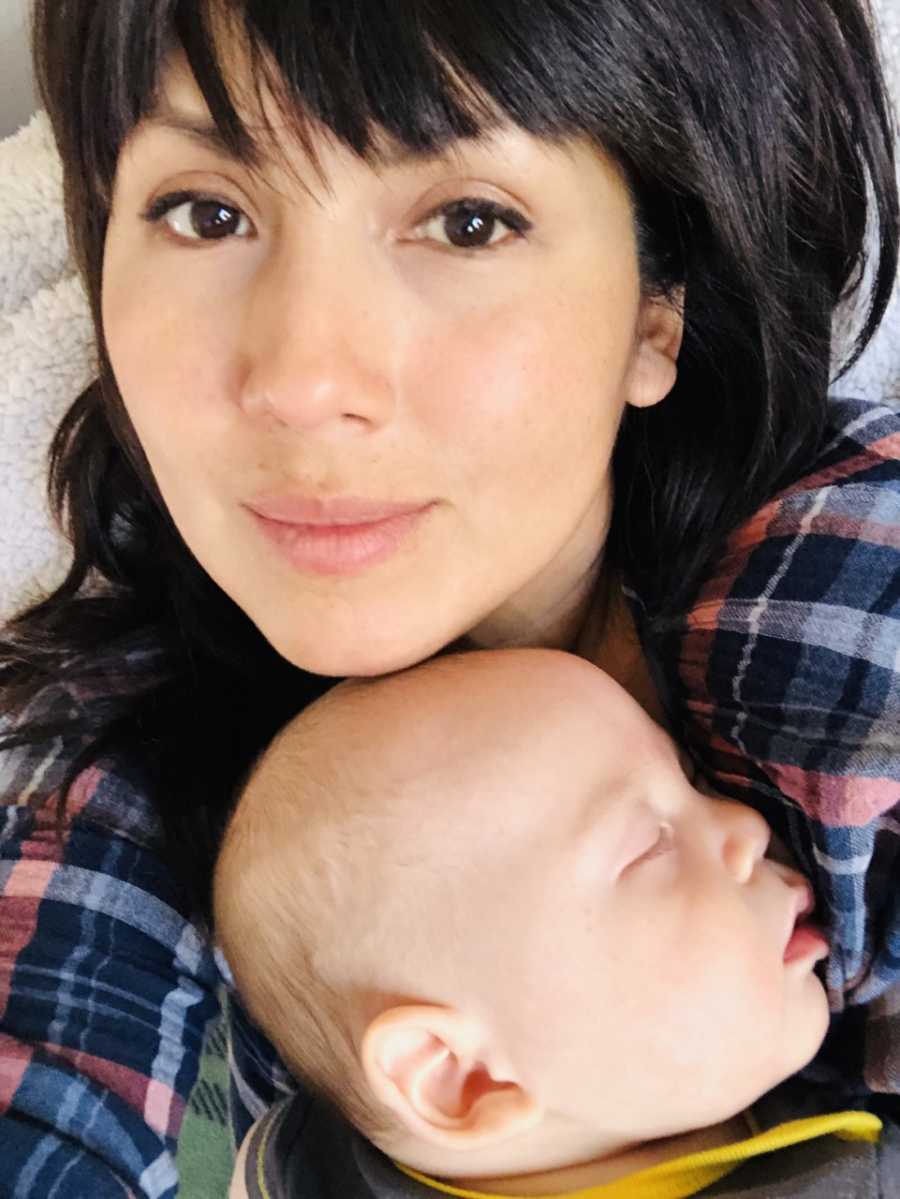 Eating was something I began doing a lot of, but in order to stay healthy, I introduced more fruits and vegetables into my diet. With my husband at work and my new baby constantly sleeping, my only companion was my 120-pound Rottweiler named Oso.
Oso has always been obsessed with food, but I didn't realize the extent of his love for fruits and vegetables.
I would go to the kitchen to grab an apple and he would run, knocking things over, rushing to watch what I was snacking on. Peeling a banana brought feelings of guilt as he stared at me with those hopeful puppy eyes. His drool made puddles everywhere as he would beg for a morsel of fruit or veggie.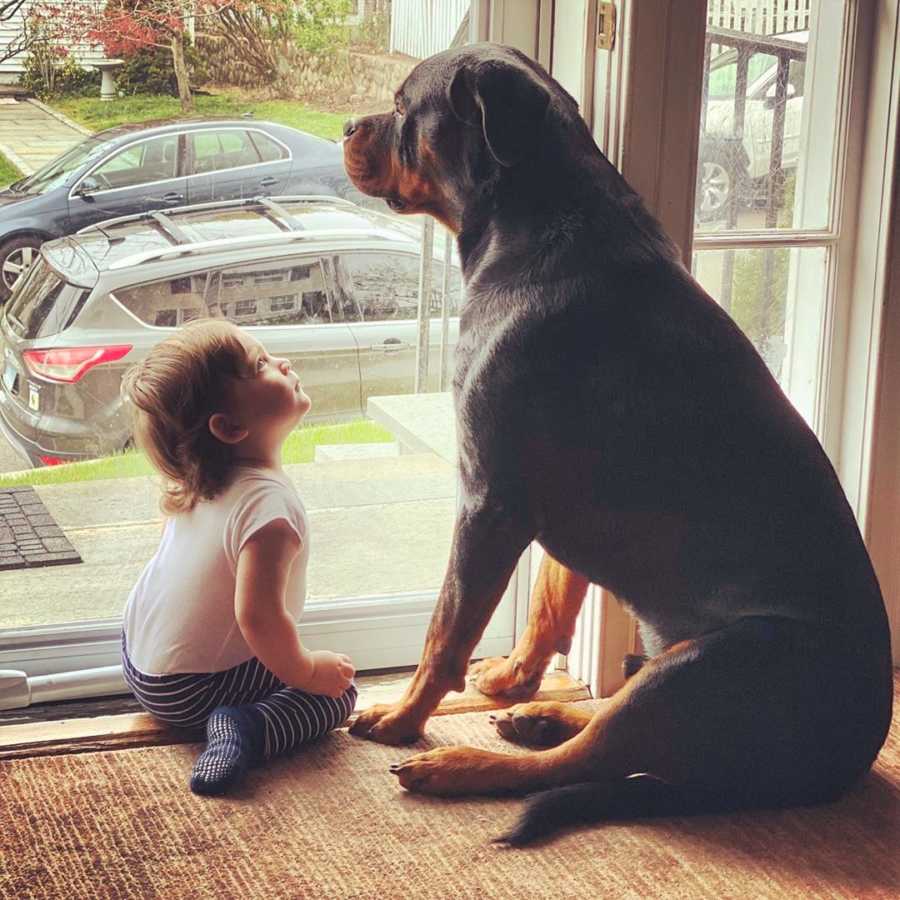 One time I was in my kitchen and I was feeling like my world was about to end. I had been crying all day and felt so lonely. Everything became too much for me and I grabbed a knife because I felt like I no longer had a purpose in life. I loved being a mom, but what was I going to tell my child when he got older?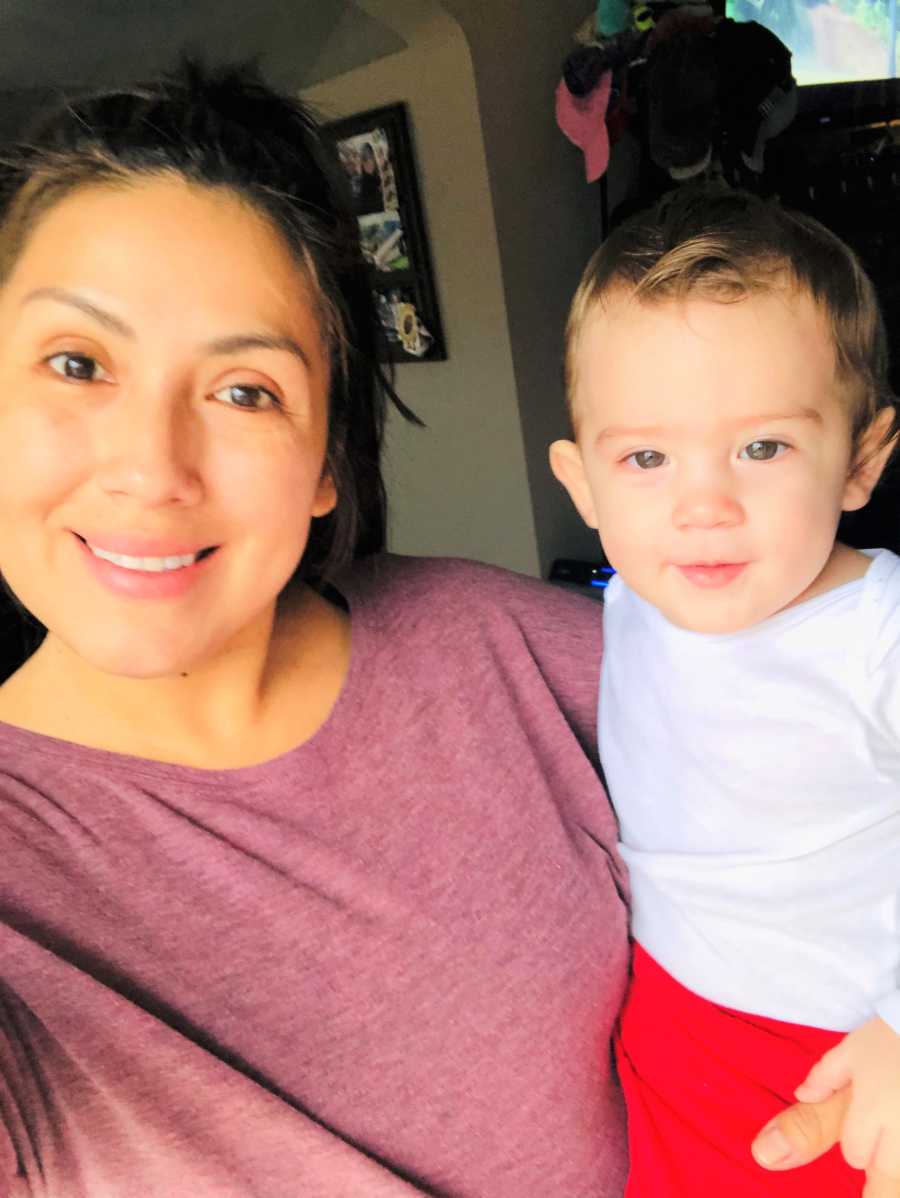 I was so proud to tell him I worked so hard to accomplish my goals and my hard work had paid off. I wanted to tell him despite all the challenges in my life, I was able to achieve my goal and become a Police Officer. My depression did not let me see a bright future and a dark cloud was hovering over my thoughts. I don't know if it was the hormones or the fact that I no longer had my career, but I felt like my strength had left me. I felt like I was a nobody.
While standing in front of my sink crying and holding a knife, out of the corner of my eye I saw my Oso. He was standing next to me, drooling, making another drool puddle next to my foot, probably thinking I was going to cut yet another apple. Oso's silly face made me smile, and with tears running down my cheeks, we shared an apple. I began to think about how my Oso could bring happiness to other families, how his love of my family, and his love of fruits and vegetables needed to be shared with others.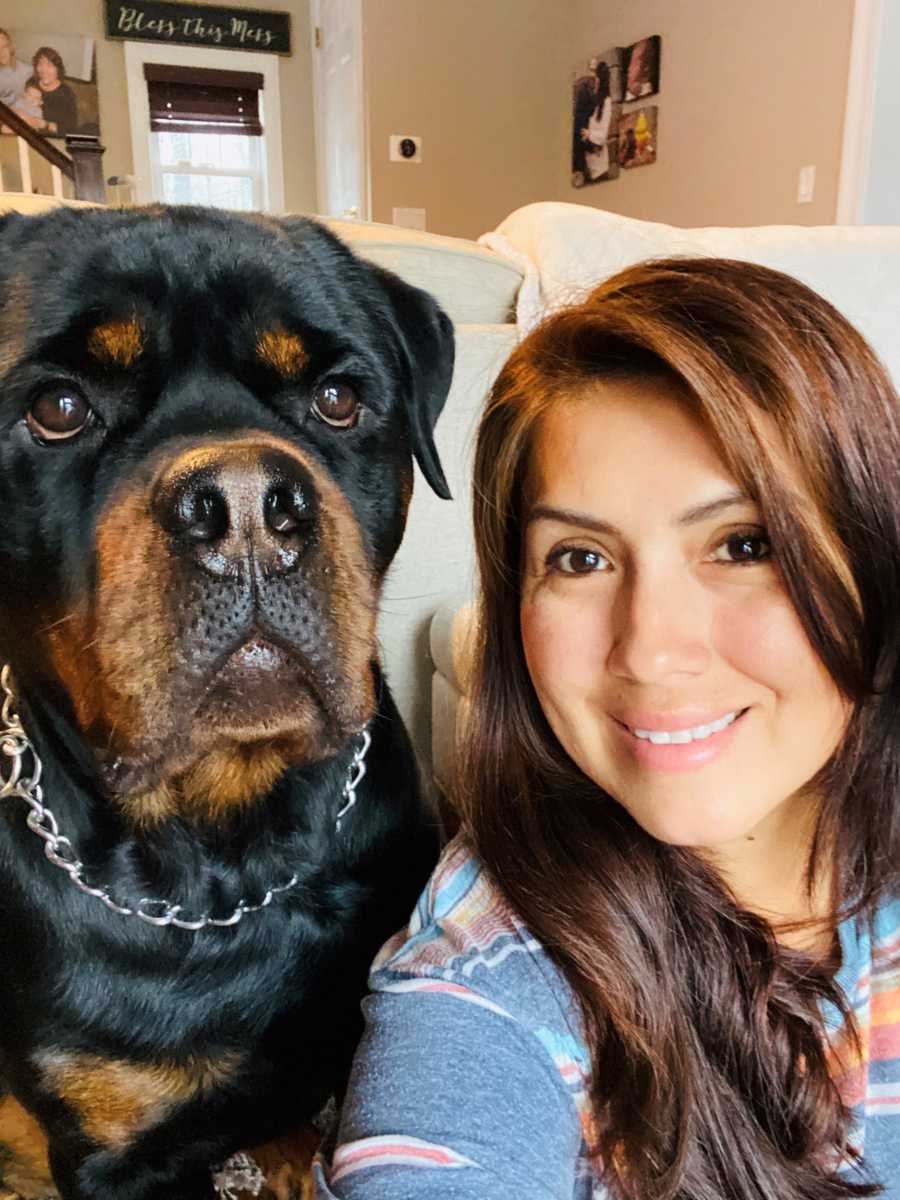 It was that night I wrote my first in a series of children's picture books named 'Oso's Tails Cooling Off with a Cucumber.' I ended up publishing the book almost a year after my kitchen incident with Oso.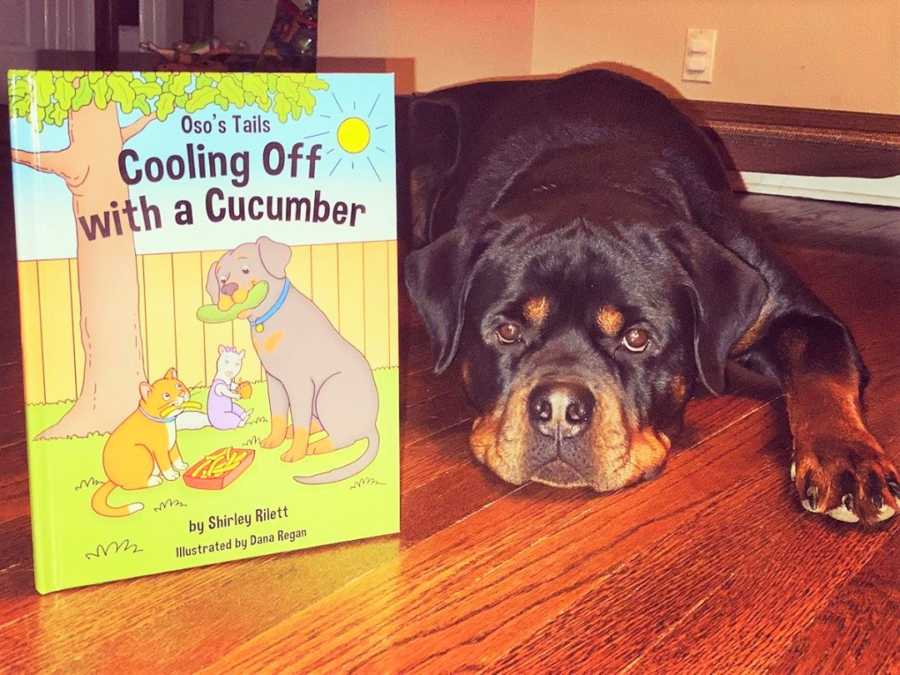 With his book, not only does Oso inspire children to eat healthy, he hopes he can break the stereotypes that surround his breed. Rottweilers are often portrayed as aggressive and while Oso's looks can be intimidating, Oso is just a big teddy bear.
I want the world to know that inspiration comes in many forms, we just have to pay attention. Even when things look grim, if you stop and look around, you can find happiness in things you might have overlooked. Mine came in the form of a fruit and veggie eating Rottweiler. Oso warms my heart daily with his funny antics and kind, gentle soul.
With my husband's calm steady support, love of my new baby, and Oso's ever-present kind gentle soul, I began to discover a new role. My new role began to emerge as a mother, author, and fruit and vegetable loving dog owner. My experience has made me realize I could still make a difference in Children's lives and make a better world for people I encounter.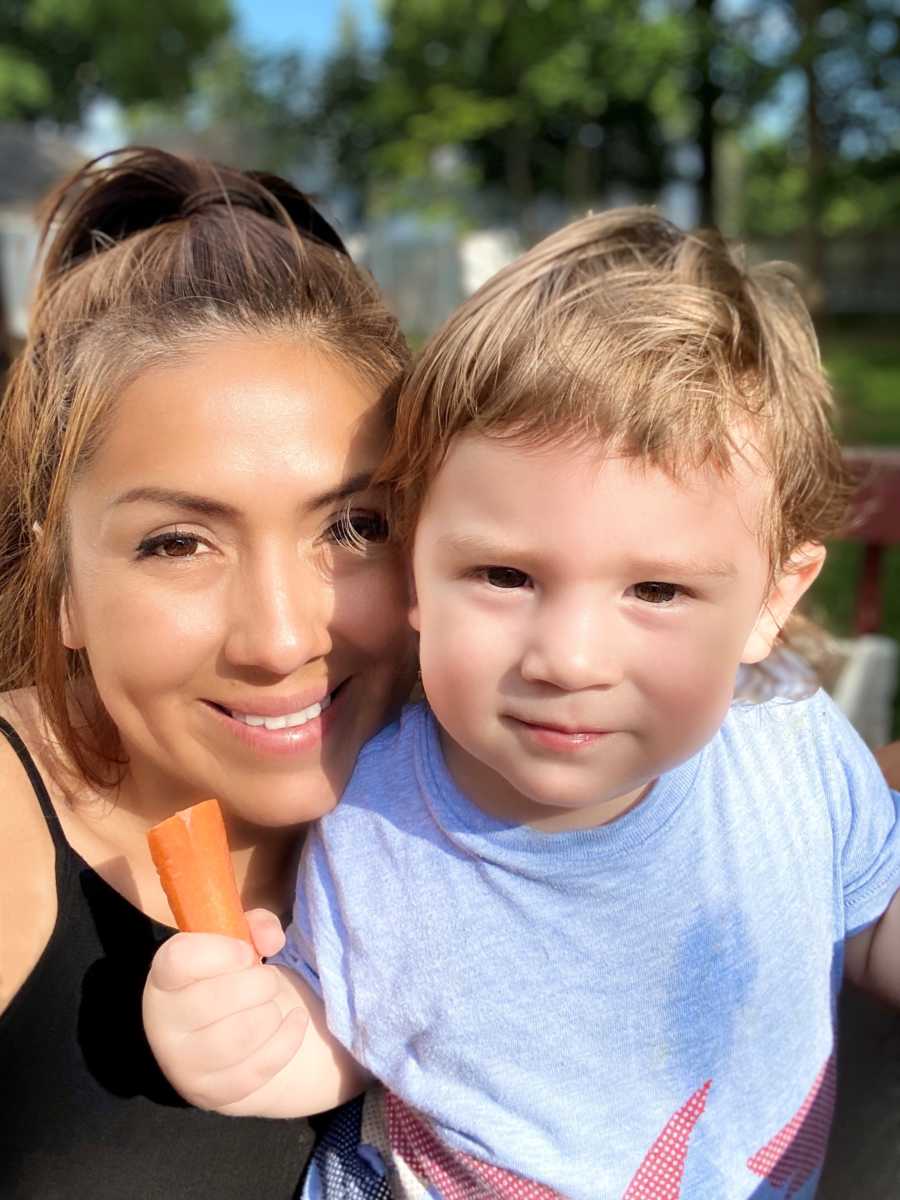 I don't know if Oso saved my life, but I know my life wouldn't be the same without him."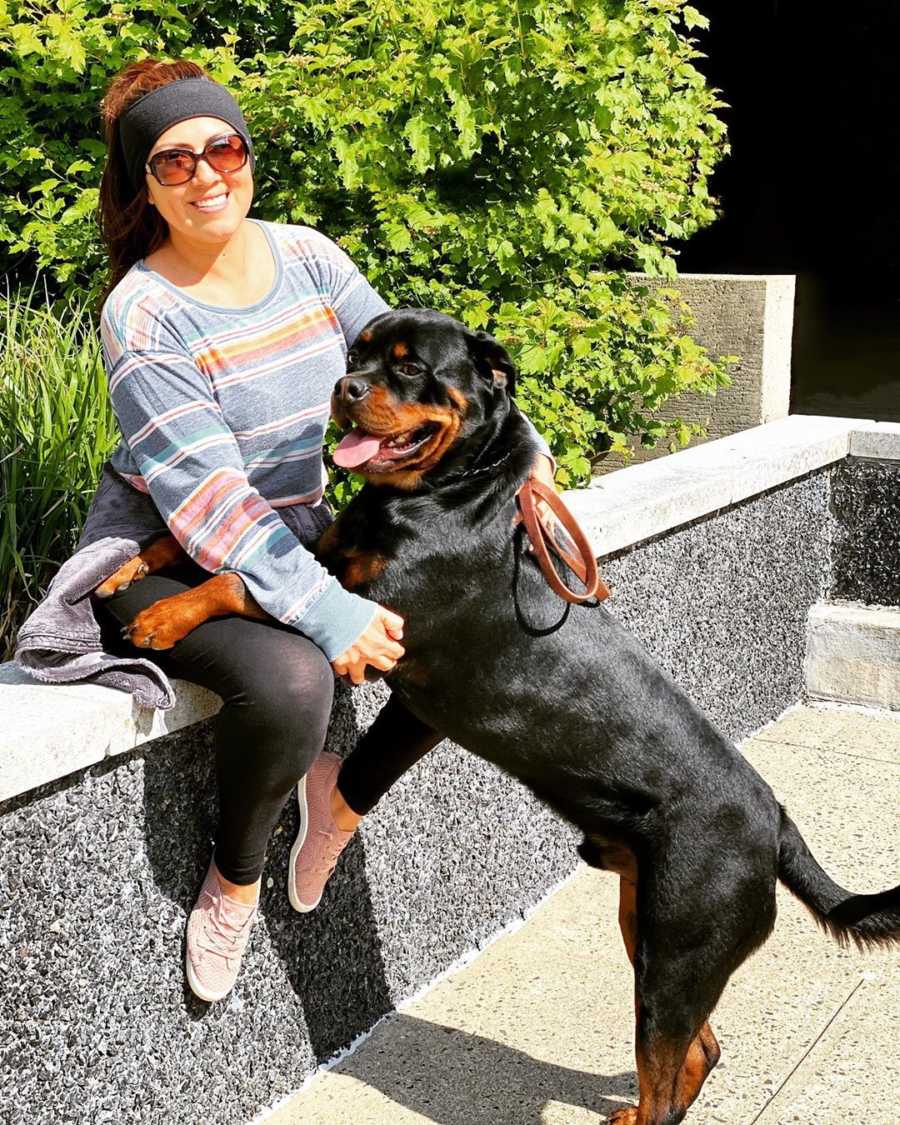 This story was submitted to Love What Matters by Shirley Rilett. You can follow her journey on Instagram here and here. Submit your own story here and be sure to subscribe to our free email newsletter for our best stories, and YouTube for our best videos.
Read more stories like this:
'Everything I set out to do in my career was pointless. I held this innocent baby, and I knew there was hope.': Police officer shares touching encounter that 'restored' his purpose
'What's up little man?' I rolled down my window. I'll never forget his big smile. 'Can I take a picture with you?': Police officer and little boy share touching moment
Provide hope for someone struggling. SHARE this story on Facebook with family and friends.