"My daughter's stepmom is my best friend, but it wasn't always that way.
Before we had even met, we started off on the wrong foot. It all started when Nick (my ex) and Savannah (his new girlfriend) were dating and took my baby to Disneyland. Savannah took a picture and posted it online…and the results of that were negative. I was angry. Savannah chose to reach out to me by sending this letter in hopes of repairing any damage and laying a foundation for a better relationship in the future. Here's what she said:
'Hey Vanessa,
I'm sure you're aware of who I am at this point, but I thought it was time to introduce myself. I'm Savannah, Nick's Girlfriend. Hi. I understand you've voiced some concerns about me and Liv and I just really wanted to reach out to you personally to help put your mind at ease. I would never want to step on someone's toes and I'm sorry if you feel I've done so. I'm completely sympathetic towards the fact this has also got to be a very scary and uncomfortable time for you as Nick is bringing someone new into your baby's life. I would imagine I'd be total mama bear as well if the tables were turned. It's in a woman's nature and it's an important quality.
However, I'm also hoping with time, comes grace. This is my first time learning how to tread these waters. It's scary for me, too. The last thing on earth I want to do is hurt anyone's feeling or make someone uncomfortable because of my actions and I'm doing my absolute best to maintain a realistic level of respect while knowing my place. I want you to know anything I've done or time spent with Livi has been invited. I have not once forced myself upon her nor will I ever.
At Disneyland I sent individual snaps of Livi to my closest friends who actually requested I keep them in the loop that day since we all think she's such a doll! I specifically made sure I did not blast anything on social media out of respect for you. In no way was I trying to 'play mommy' by taking those pictures. I take pictures of all my friends' kids, sister's kids, etc…I promise it does not mean I'm trying to be their mom. There was no underlying motive whatsoever, but I'm sorry if it made you feel this way.
Liv will be a part of my life now, and my hope is we will learn to be a team and work with each other and not against one another. It will be easier on everyone, but especially for Livi. She and her feelings are priority.
Bottom line is, you and Nick made a freaking ADORABLE baby and I am so ecstatic to be able to be a part of her life. I have no intention of snuffing anyone out but instead to help enhance her life. I want to just be another person to love her. I intend to treat her as if she were my own but in a way which will not take away from you. You are her mommy, she needs her mommy. You are important, and your feelings are valid. I just ask you remember I am human and have never done this before. I will not get it right every time, but my intentions are good. I promise you that.
If you ever have any questions for me or concerns, please do not hesitate to contact me.
xx,
Savannah'
When they started dating I had some normal feelings of jealousy, but what was most overpowering was the feeling of someone being the 'replacement' as Liv's mom. I would see posts or hear they were on family outings, and it was extremely hard for me to cope in the beginning. I kept my jealous feelings at bay for the most part to avoid conflict. I soon realized both Nick and Savannah's intentions were to keep Liv safe and happy and it helped put those feelings at ease. After the Disneyland incident took place and Sav wrote 'The Letter,' it helped put things in perspective and any time those feelings would resurface I was reminded of her true intentions.
It took multiple attempts to become friends. For example, we planned Livi's 4th birthday party we called 'Livchella' together. Everything went smoothly and we really believed we'd continue on that path. We both brought all our families together to celebrate Liv, and we had spent weeks together planning.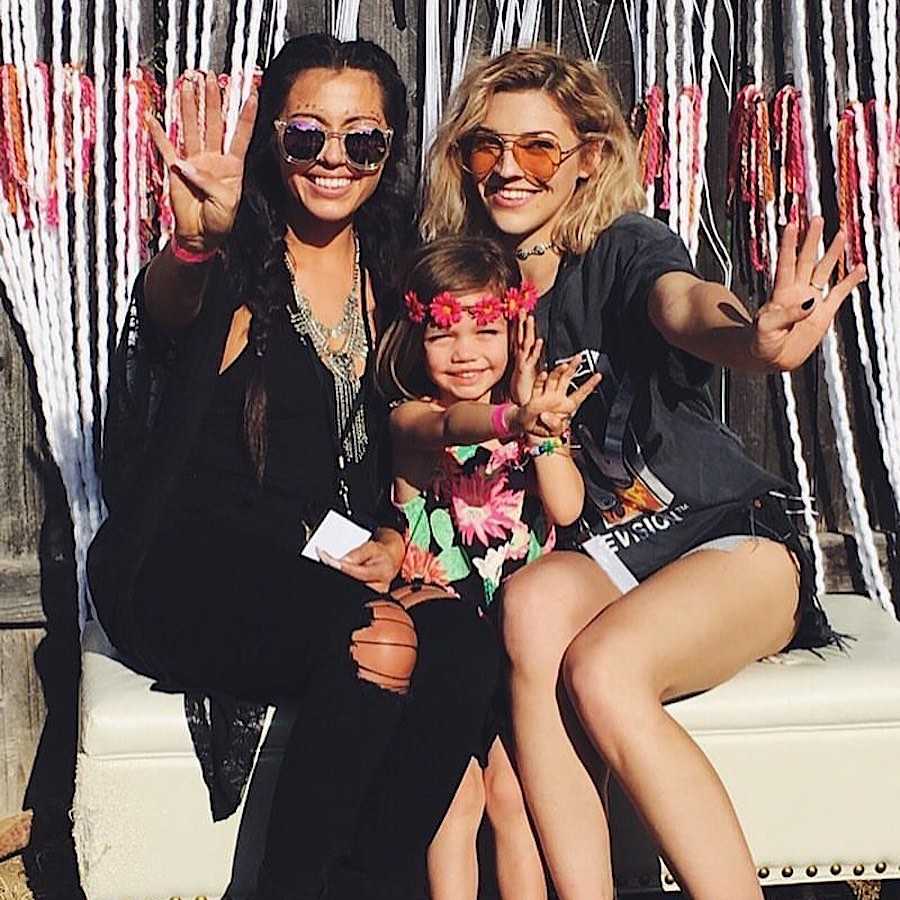 However, underlying feelings and lack of communication quickly changed our dynamic yet again, and we went into what we like to call, 'The Dead Zone.' It wasn't until months later Savannah broke the ice and we really had the chance to have a serious, GROWN UP discussion about what the real issues were and how we wanted to pave the way for a better co-parenting future. Little did we know a year or so later we'd become as close as we are today. Anything is possible with an open mind and an open heart.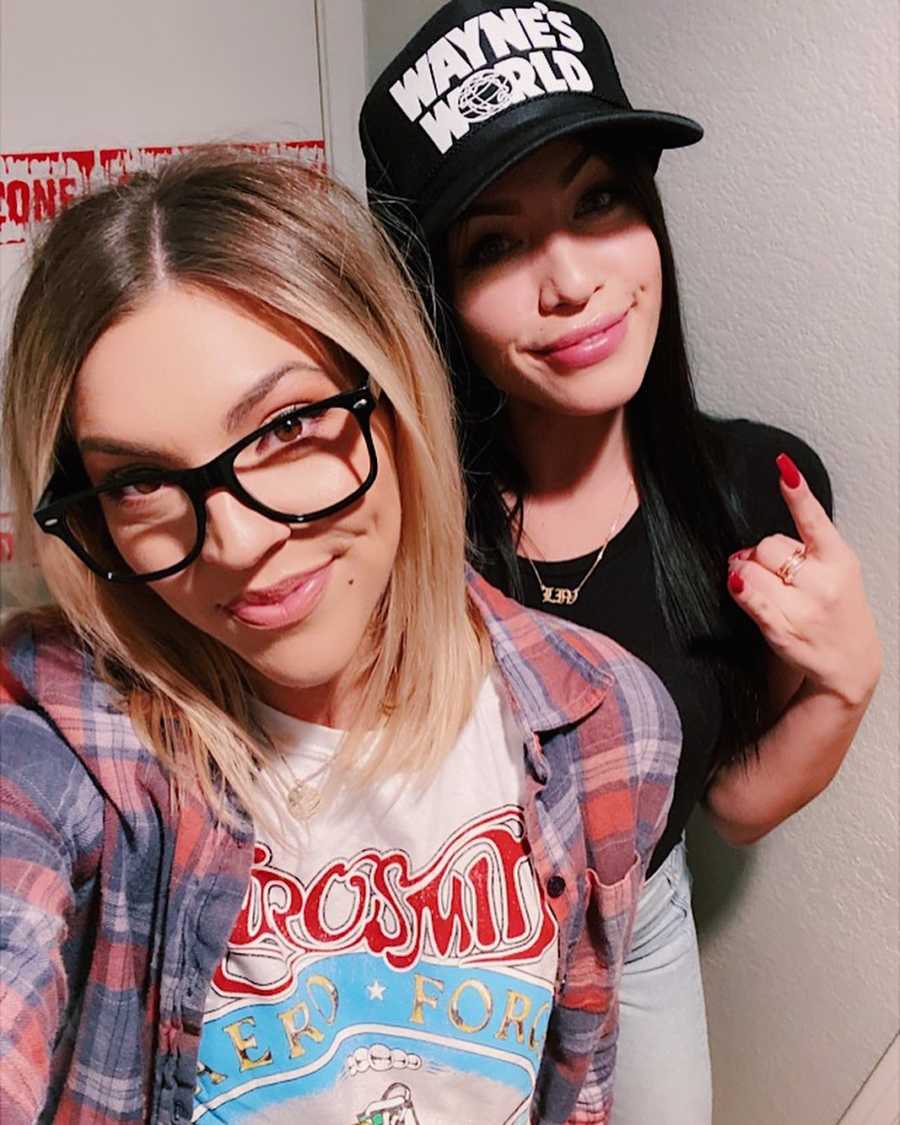 One solid piece of advice we want to give which applies to both 'bonus mom' and 'bio mom' is to do your absolute best to try and put yourself in each other's shoes. Chances are, if bio mom is acting unreasonable, it's because she's hurting, or if you feel bonus mom is 'overstepping,' she's probably just doing her best to make your baby feel secure and loved. It's hard not to take these things personally but communication is KEY and any time these feelings begin to take center stage its always best to talk it out.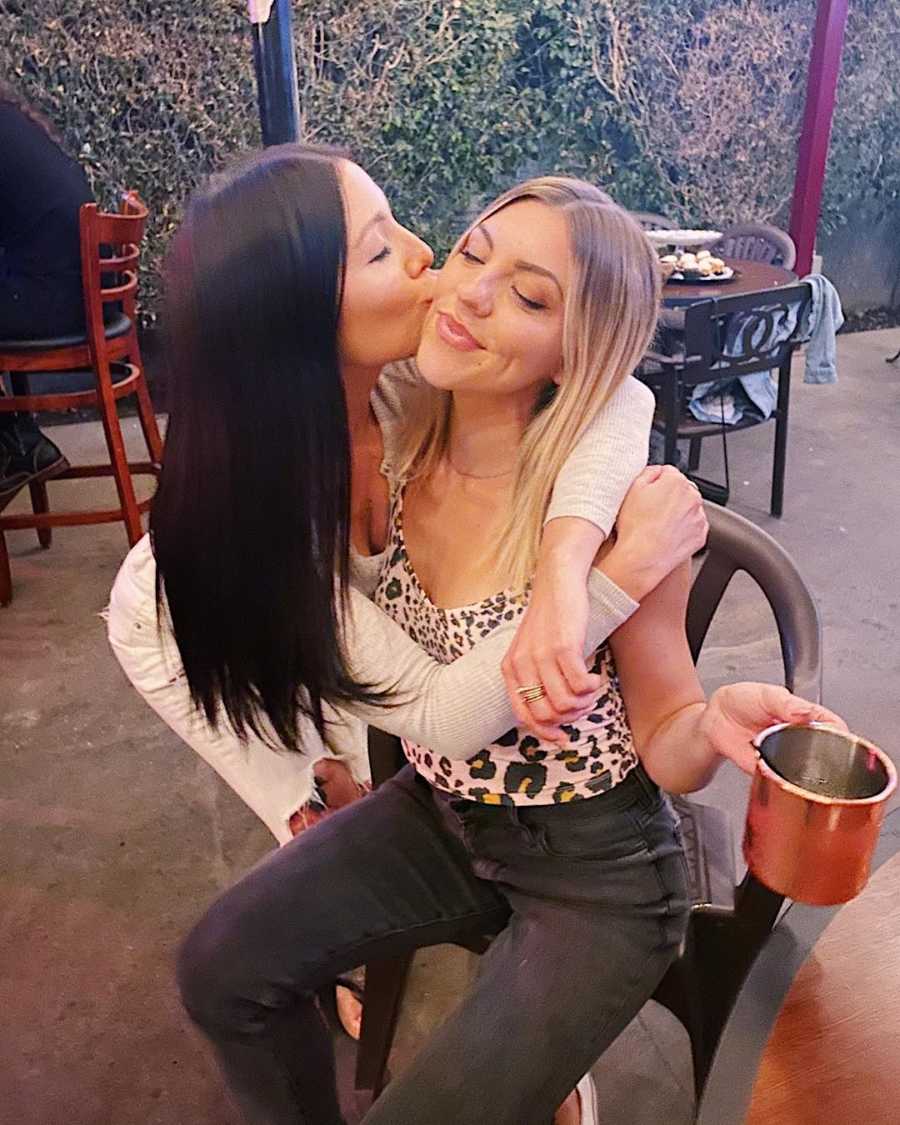 Although he two of us would go through our own sets of trials together and separately, at the end of the day we remembered who mattered most. Liv. When we were able to put not only our differences aside but also our pride and ego is when the magic happened. We realized we have a lot more in common than we thought and pretty quickly a friendship blossomed. We are now the very best of friends sharing and raising our babies together as one big happy family."
From podcasts to video shows, parenting resources to happy tears – join the Love What Matters community and subscribe on YouTube.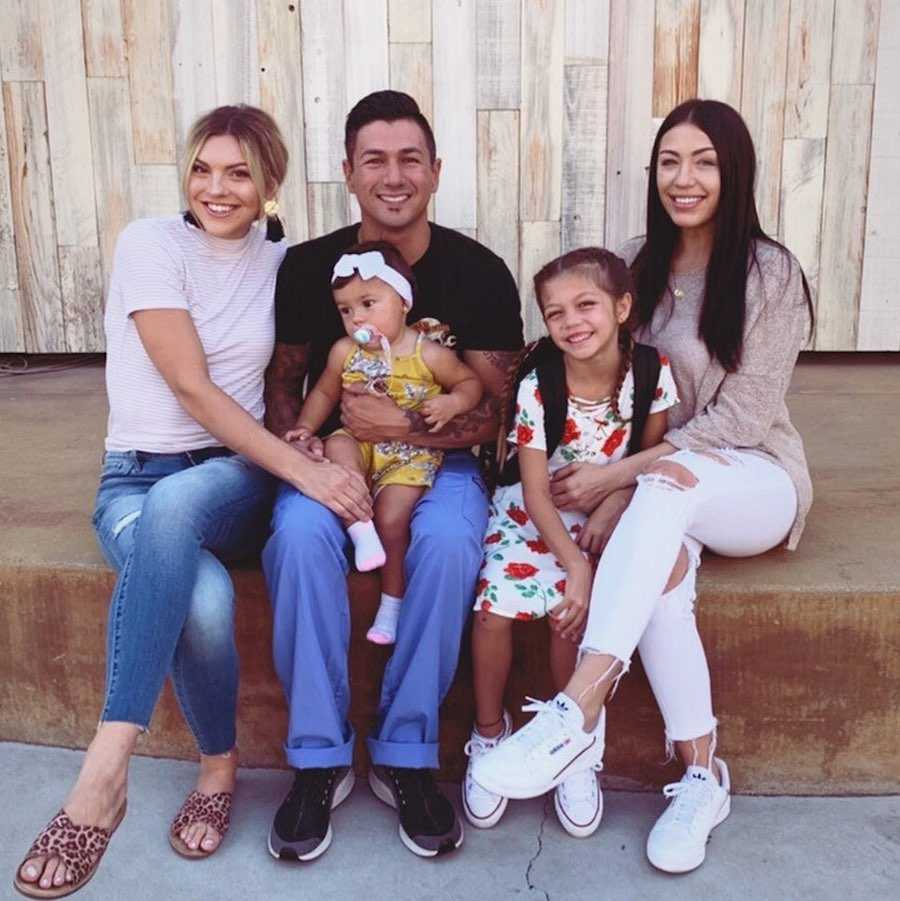 This story was submitted to Love What Matters by Vanessa Vasquez. You can follow her journey on Instagram and their podcast, Blended Babez. Submit your story here, and be sure to subscribe to our free email newsletter for our best stories.
Read more beautiful stories of blended families coming together here:
'My ex-husband married my best friend,' she tells everyone. We've given 'Sister Wives' a whole new meaning.': Wife and ex-wife become best friends after years of fighting, successfully co-parent blended family
'I was divorced, he was divorced. There wasn't a light at the end of the tunnel. It was there, in each other.': Mom re-marries after 'emotionally abusive' relationship, now 'beautifully blended family'
Please SHARE this story on Facebook and Instagram to encourage others to cherish every moment and love what matters most.