Trigger Warning: This story contains mention of drug abuse and suicidal thoughts that may be triggering for some.
"Hi there, my name is Genell. I'm a speaker and father wound coach who specializes in helping women to heal their father wound and see their unlimited potential for themselves, through self-love and acceptance.
'The father wound is when a father is absent, whether emotionally or both emotionally and physically, and/or your father being very critical, negative, and even abusive, can impact individuals and their future relationships in so many ways.'
It is important to realize our first impressions about men come from our early interactions and experiences with our present, abusive, distant, or absent father. Even if your father is still currently in your life today, but is emotionally absent from you, you can still have a father wound.
Certain holidays may trigger certain dormant emotions to surface when we have not addressed and healed from our wound fully. Most people with father wounds may not even be aware of how their father's emotional or physical absence has played out in their life. Others have a hard time realizing their current issues could be directly linked back to their father wound. The pain from your wound can spill over into your relationships, career, and well-being if not addressed and healed. It could also isolate you into thinking you are better off alone. Women may feel unaffected, especially if their father was never there… but their lives and the way they go about relationships with others may prove otherwise.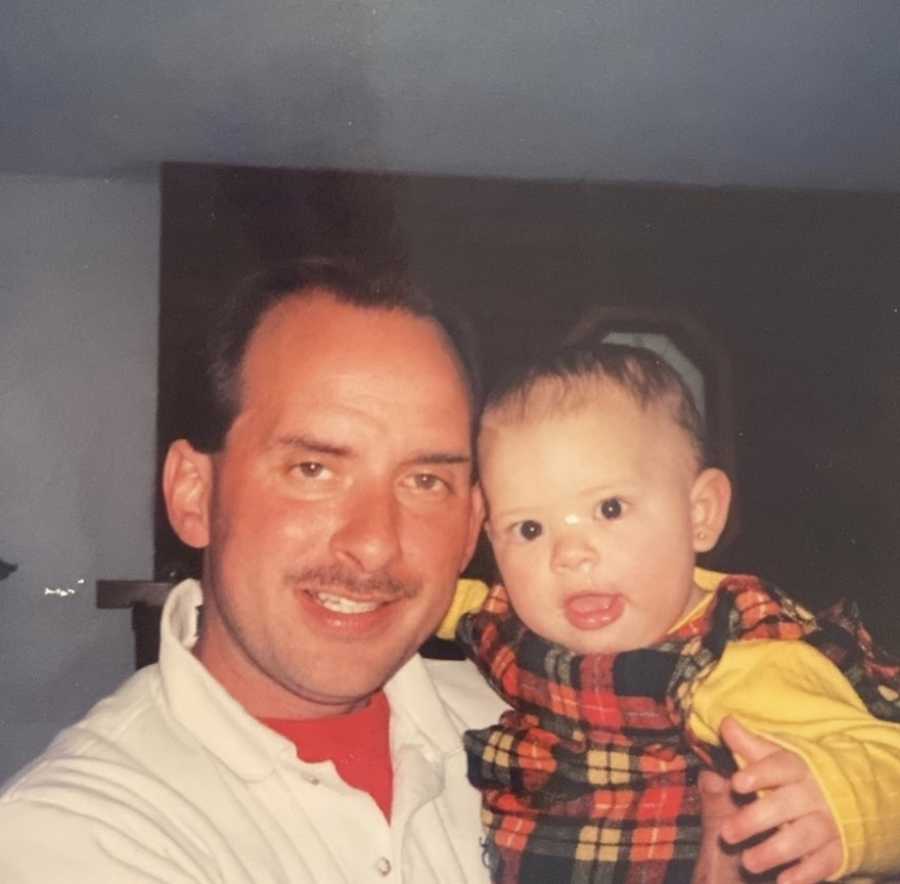 My story reflects deeply on what it has been like growing up without my father in my life (having a father wound) and how I was able to overcome all of the feelings and pain that came with it. I want my story to bring light to the world showing it is not easy growing up without a father. However, there is a light at the end, if you allow yourself to see it. Growing up without my father has had its fair share of struggles, the highs, the lows, the pain, and grief. If you are someone who finds yourself struggling with your father's emotional or physical absence, I hope I can connect with many of you and remind you that you are not alone.
At the age of 3, my parents got divorced, causing me a tremendous feeling of abandonment as my father moved 2 hours away from us. I was only able to see him four times a month, but as a child, it felt like an eternity. From a young age, I always had a strong intuition and knew something felt off, which caused me to worry about my father. A few years later, at the age of 9, I got the most tragic news ever.
I still remember that morning vividly, waking up to hearing my mother sobbing in the other room. I knew something was wrong, I could feel it in the pit in my stomach. That morning I was informed my father had passed away to drug abuse. My heart sank. It felt like a part of me knew something like this was going to happen but did not realize that time was now. I was unaware my father was struggling with substance abuse. It all made sense as to why I always had a bad feeling something would happen to him, which explained why he was always tired.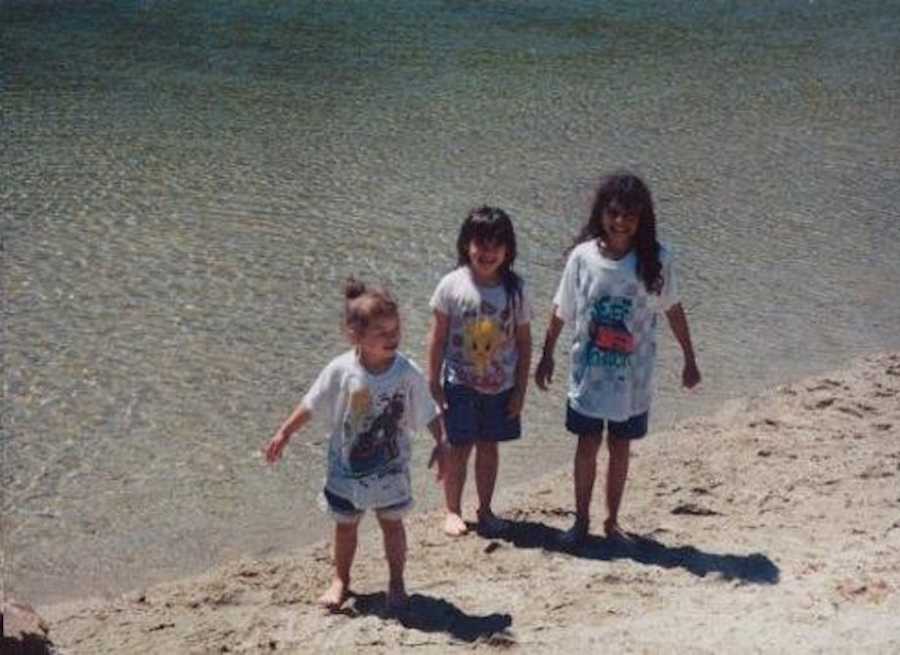 Growing up without my father caused me to always feel like an outcast, as if something was missing. I did not feel like I fit in. I was constantly trying to find my place not only within myself but also with friends too. I just wanted to feel accepted. I now realize the loneliness and feeling of 'not enoughness' came from not having my father in my life growing up. I also felt the need to be accepted by others (people pleaser), because I never had my father there to love and accept me for who I was.
I would always find myself triggered when Father's Day came around (by ignoring the holiday ENTIRELY) or when I would see a daughter with her father.
Not having my father around in my childhood and adulthood created some severe internal wounds for me. In my younger years, I had a lot of anger and resentment towards him and his passing. I would always question myself why he decided to choose drugs over me… his own daughter. I felt cheated from having a good father that would watch me grow up, dance with me at my father-daughter dance the day of my wedding, and be there to comfort me when my heart gets broken. The things every daughter would want to have from their father, but it was clear to me it does not always end up that way.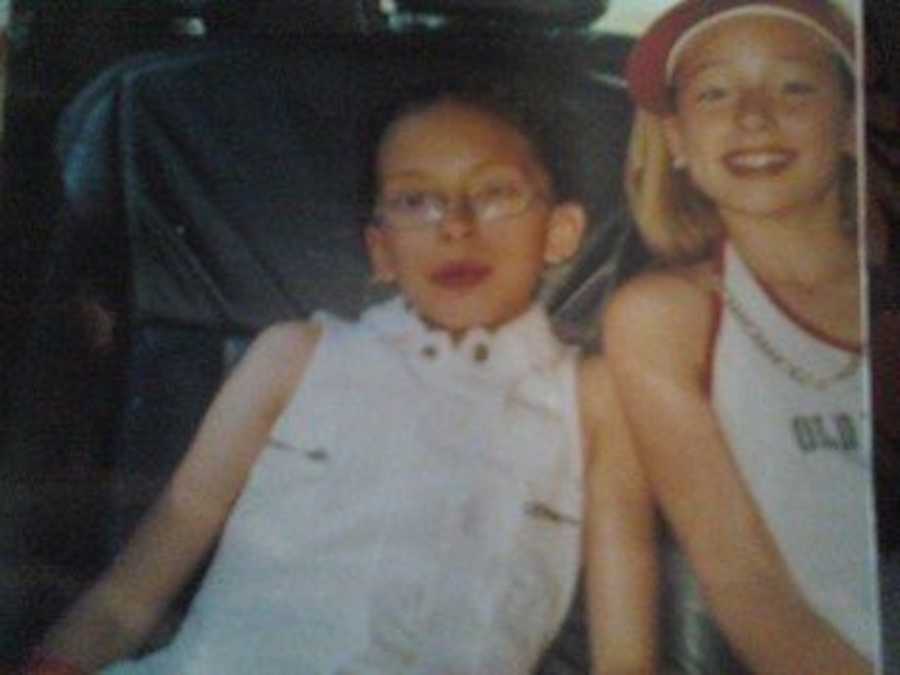 Into my teenage years, I found myself acting out in ways that stemmed from wanting to feel 'enough' —and needing to feel validated by others. I struggled with CONSTANTLY attracting men who were emotionally unavailable. Attracting men like these led me to partake in toxic and chaotic relationships at a very young age. In addition, I experimented heavily with alcohol, love, and sex addiction. I never realized the severity of it, until I was in my mid-twenties. I reflected on all I had been through and realized I was living one big cycle. My way of coping with my father wound was by blocking out ALL of my feelings and pain from when my father left my life.
Through a very painful breakup, my awakening was brought on. All of the pain from my past came to the surface in FULL EFFECT. That was the first time in my life I became aware I was struggling with my mental health and even wanted to end my life. I found myself having a sense of emptiness, loneliness, and abandonment AGAIN. Another person who promised to love me, let me down and left.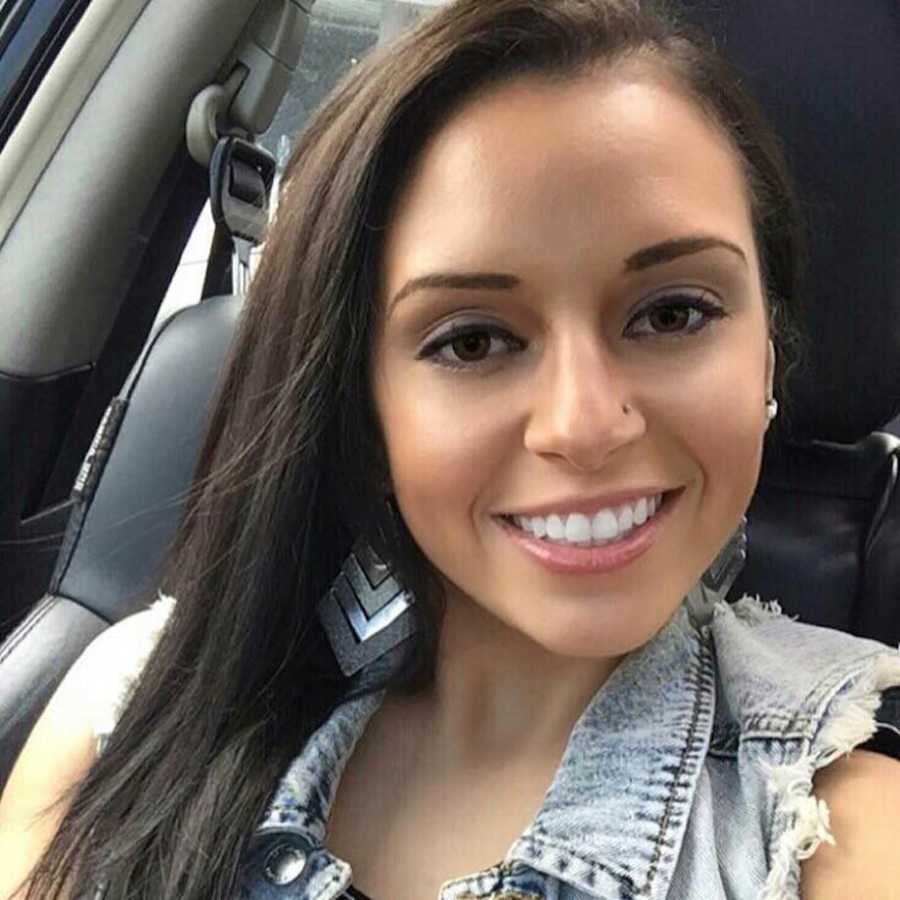 Now I realize all of my feelings were being projected from my father wound. Shortly after the breakup, I checked myself into a rehab/wellness center in Arizona. It was needed at the time, it truly saved my life.
Since my healing journey began, I have engaged in intensive one-on-one psychotherapy, wellness retreats focused on healing loss, breathwork, quantum inner-child work, love addiction recovery courses, plant ceremonies, healing exercises, self-love, and childhood abandonment workshops, and many meditation practices. I understand what it is like to grow up in a broken family, without both parents (emotionally and physically) being there for you. How crucial it is for us to have our fathers in our life while growing up and when we don't have that security and safety from them… it can affect us in many different aspects of our life.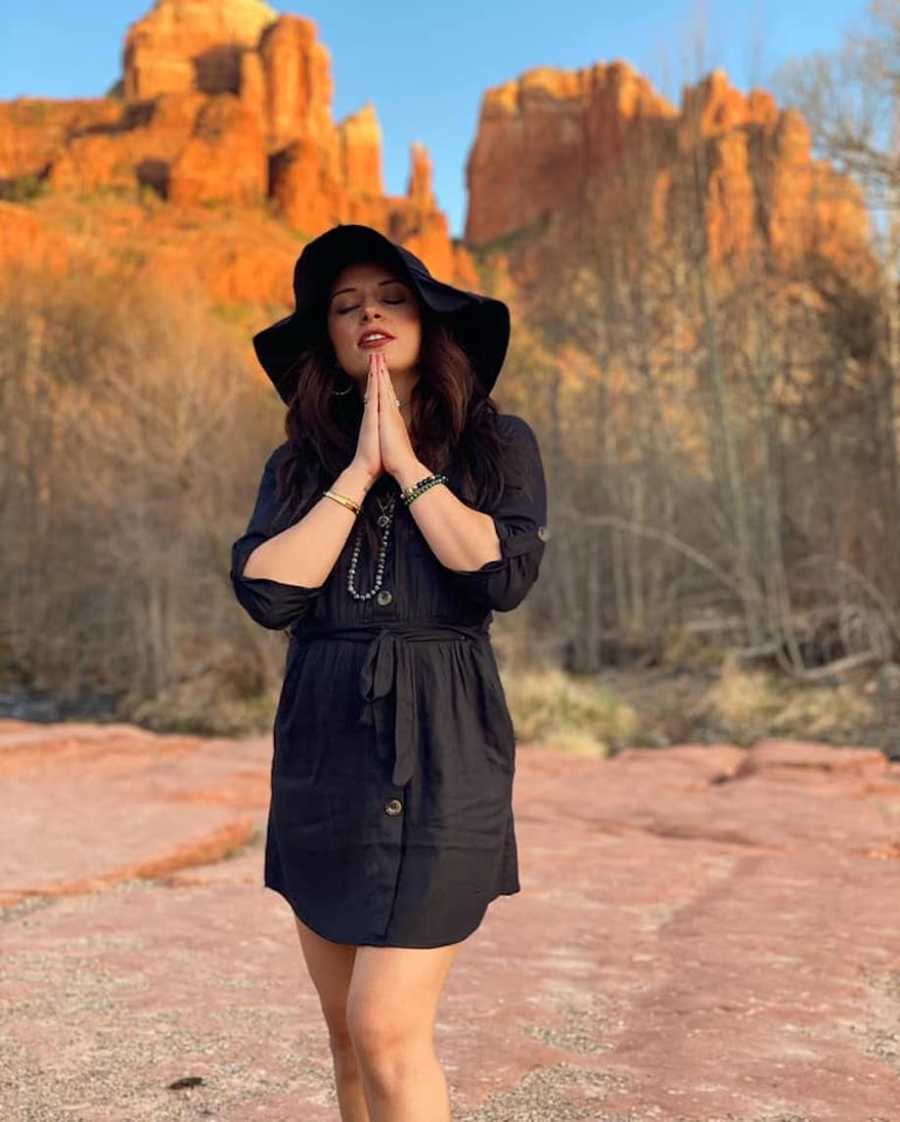 After all was said and done, I decided what better way than to share my knowledge on how I was finally able to heal from my childhood traumas and father wound after 16 years. I now help coach clients from all over the world, both privately and in group sessions to help those who were in my position, assisting them with healing the pain that has been sitting inside of them… just waiting to come out.
If there are two things I learned about healing father wounds, it would be your father's absence has nothing to do with you and all to do with him. Oftentimes, we blame ourselves for our father's absence when the truth is this pain is not ours to carry. Until we decide to truly let that pain go, then we will be able to live the life we deserve.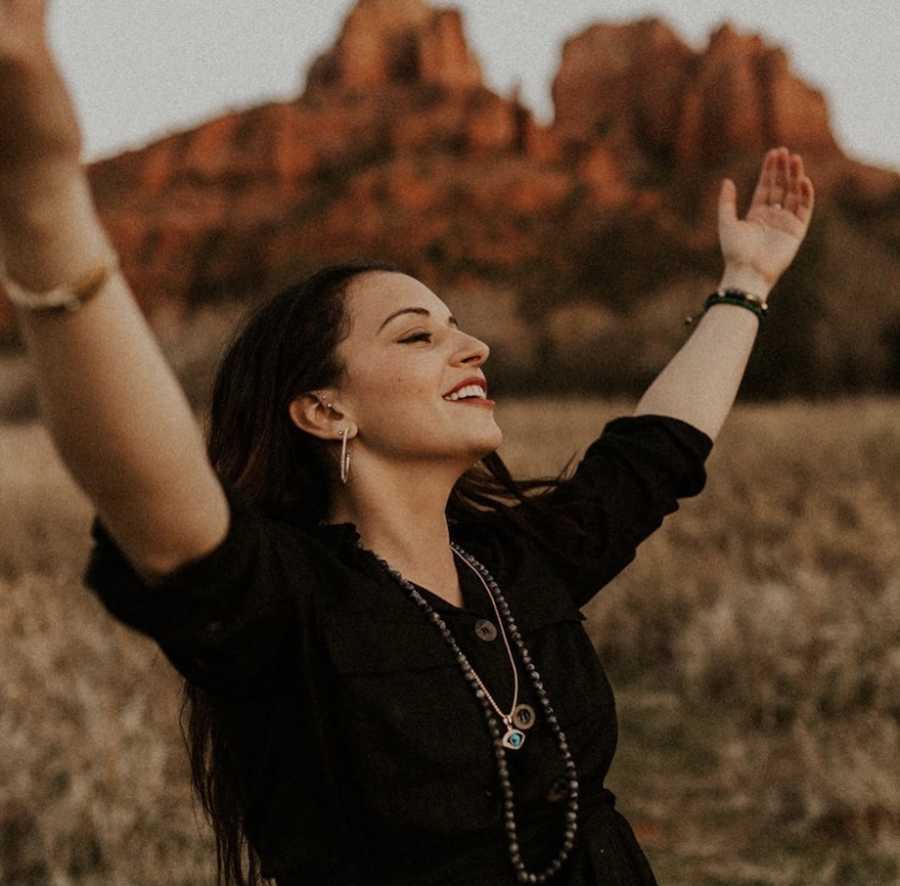 Holidays like Father's Day may be extremely hard to get through, but it is important to remember you are complete with or without. You are enough. You are loved. You are deserving of love. When we heal this wound of ours, we will then allow for more love and light to come in. It is what you deserve!
If my story resonates with you, I would be honored to partake in your healing journey. Let's heal this pain and bloom into the person we are destined to be!"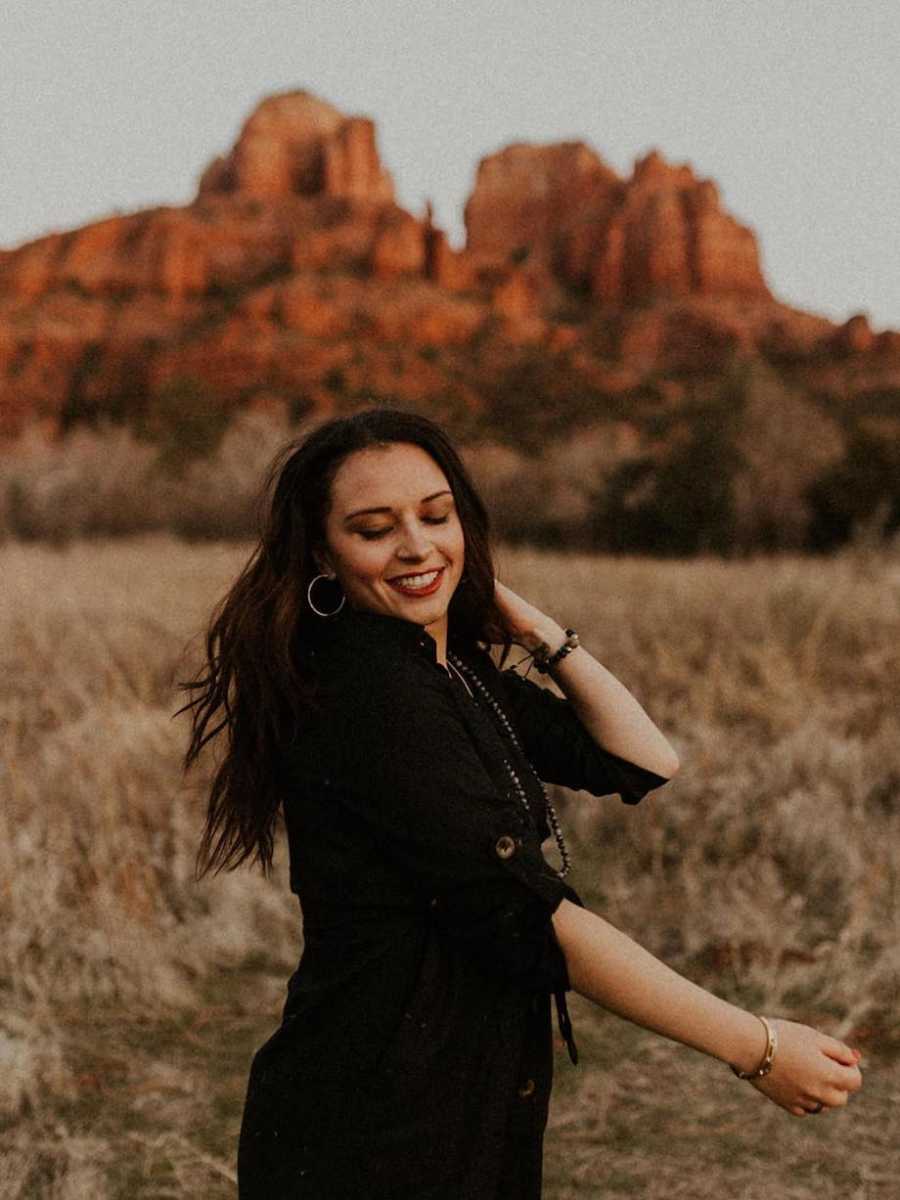 This story was submitted to Love What Matters by Genell Gorman, Father Wound Coach, from Sedona, AZ. You can follow their journey on Instagram and Facebook. Do you have a similar experience? We'd like to hear your important journey. Submit your own story here. Be sure to subscribe to our free email newsletter for our best stories, and YouTube for our best videos.
Read more touching stories like this:
'Please don't cry,' I mumbled. 'It's a tree. It's just a tree.' And then it happened, full blown tears.': Mom realizes teenage daughter's meltdown was triggered by loss of father, 'No matter how many presents I buy, nothing can heal her pain'
'Before my father's sudden death last year, I thought I understood what to expect about grief. But nothing, nothing could have prepared me for how different this unexpected loss would feel.'
'Dad takes broken things and makes them whole again, with the love, sweat, and all things great only a father can provide.': Grieving daughter says 'it's not just houses he fixes, it's people too'
Please SHARE this story on Facebook to encourage others to cherish every moment and love what matters most.