Disclaimer: This story mentions drug use and overdose and may be triggering to some.
This is a follow up to Hannah's original story, which you can find here.
"She came in to give me a kiss goodnight, and made sure to tuck me in really tight. She always made sure that my blanket was wrapped under each part of me, as I giggled. Little me always looked forward to our nighttime routine. She made cupcakes every year for my whole class throughout elementary school. I can still remember the chocolate Oreo frosting; those cupcakes were the best! Everyone always thought she was my older sister because of how young she looked and how beautiful she was, but she wasn't my sister, she was my mom. Everything she did in my life was special to me. I adored her as any little girl would adore their mom. I remember she came into my beautiful bedroom, that she had decorated, and woke me up on my 8th birthday with my favorite homemade cheesecake with cherries on top. She even let me miss school that day, and we spent the day together shopping.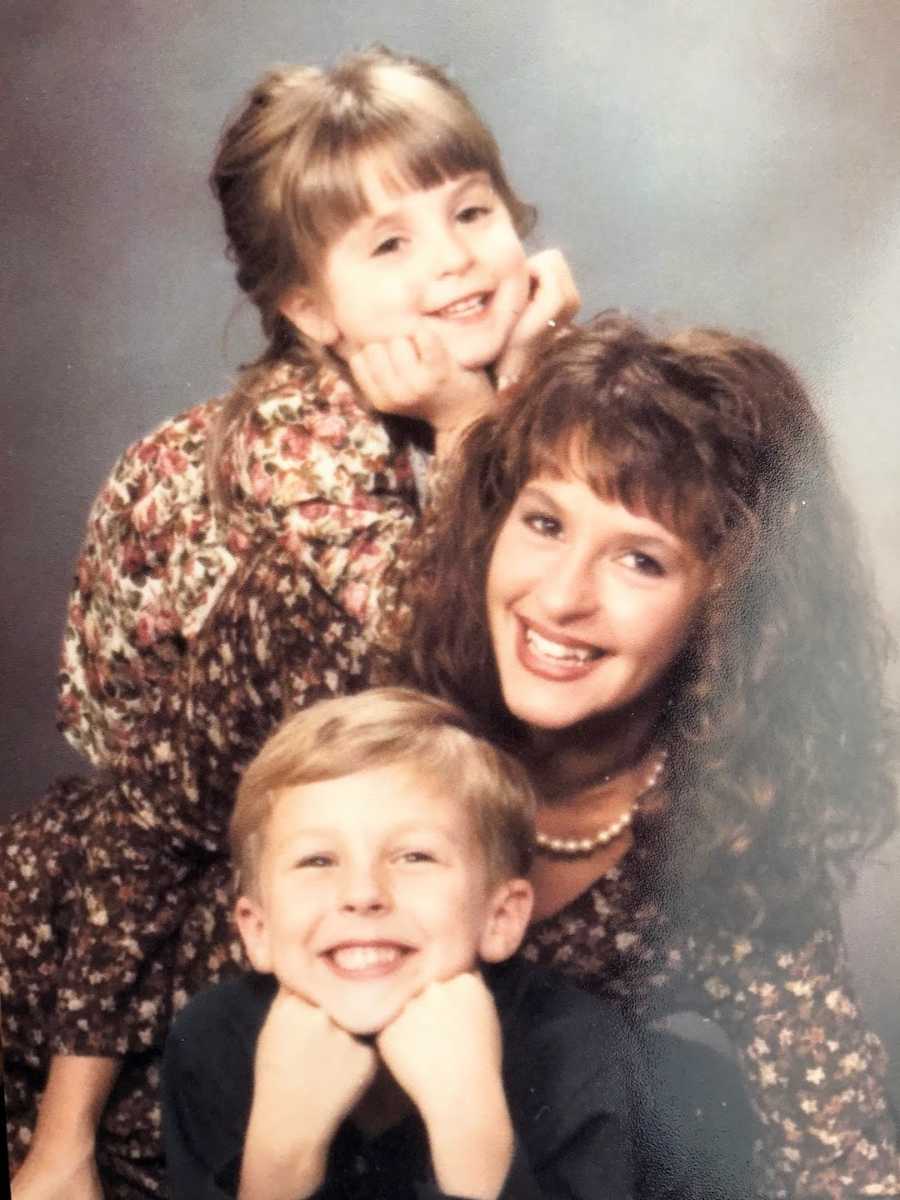 I remember having so much fun that the day after my 8th birthday I woke up crying because my birthday was over. She let me eat cheesecake for breakfast again that day. As a teenager, my mom became my best friend. I always wanted her around. She took me to the mall, and we always had fun together. She always gave me advice, and encouraged me. She always stuck up for me, no matter the cost. Don't tell anyone, but she even punched someone once who spit on me! She was mad when people hurt me. She was always the one I wanted to call. She was my friend, my mom, and I loved her deeply. Any one who knew her was attracted to her fun loving personality. She was a gem, special and unique in every way. Her laughter was contagious, and her heart was always reaching out to others.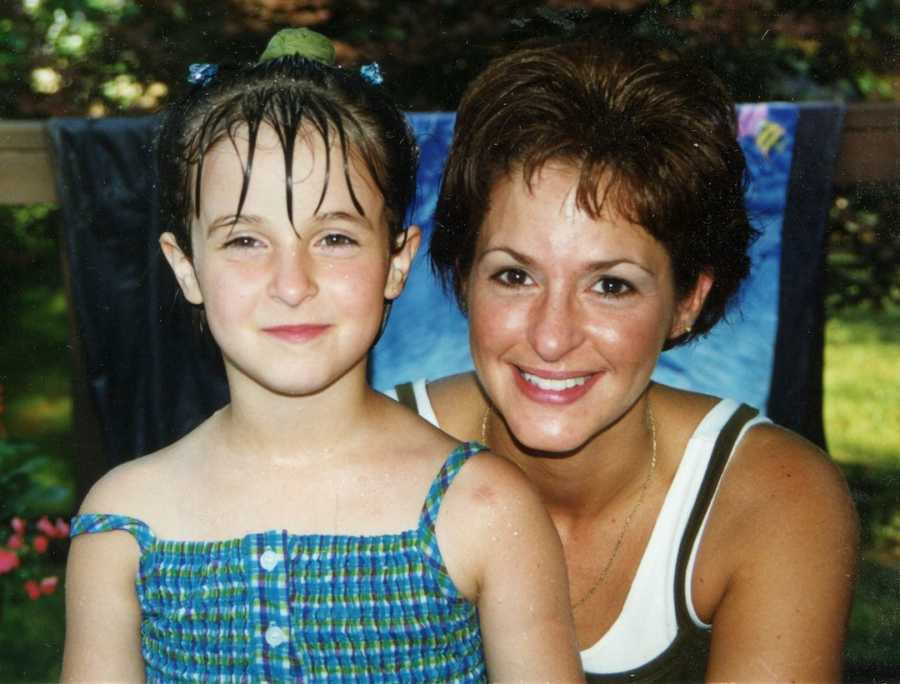 Why have I spent so much time sharing details of my mom? Well, if I told you that she was addicted to heroin for many years without you ever knowing who she was to me it's likely you'd assume she probably wasn't a good mom. And I get that, I really do. We've seen what chaos and pain comes to children who live with drug addict parents. I've experienced some of it and it certainly isn't ok. But there was a deep love in my heart for that woman who brought me into this world. We were so very close. And I want people to know that behind every drug addict is a broken heart from someone who loves them and desperately wants them to be clean. Someone who is dying inside with the aches and pains of an evil substance that has completely destroyed someone they love most on this earth.
I was 14 years old when my mom start using heroin. I watched her closely. I remember sitting on the couch across the room and staring at her as she kept nodding off on the other couch across from me. At that time, I had no idea what we were about to face. When I came home from school one day, I found her shaking with discolored lips, lying in her own vomit. This was my first, but certainly not last, experience of seeing what withdrawals can do firsthand. Over the next many years I fought depression as a teenager. I tried to call endless helplines and rehabs searching for an answer to 'fix' my mom. The money started quickly becoming scarce as I soon learned that most of it needed to go to 'the habit' (heroin).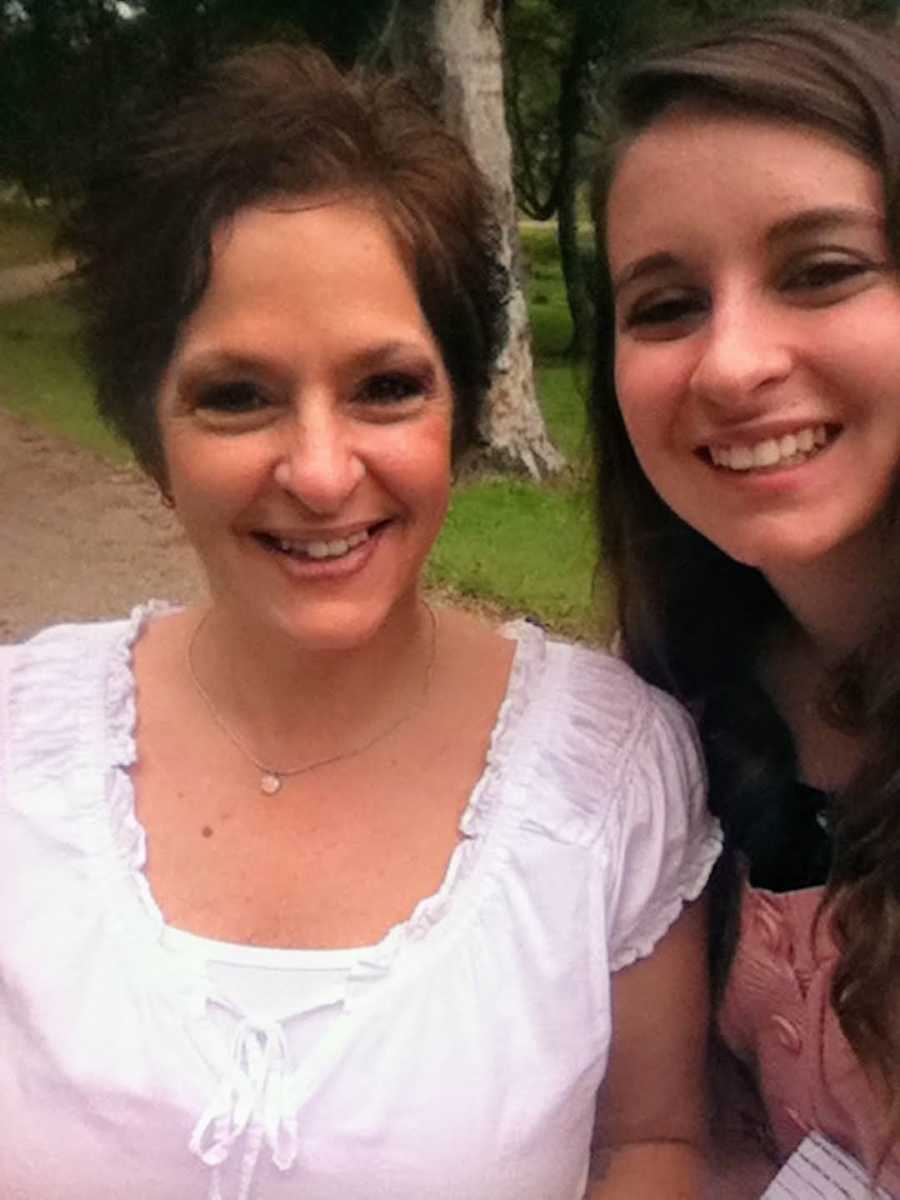 In feeling so helpless, and even angry, I decided to use my mom's bad decisions as an excuse for me to make my own bad decisions. While I never became addicted to heroin, I became addicted to many other drugs and alcohol. And the whole time I always had in the back of my mind, this excuse – 'If she can do it, so can I.' As if I was punishing her. Little did I know, I created my own demon. At 18, I found victory over addiction when I found Jesus Christ. Years after that, my mom had been having moments of sobriety and then falling again. I'll never forget dropping her off at rehab in another state, and just sitting there in the car sobbing, not wanting to leave her. What a strange feeling that was. It felt like I was leaving my own child.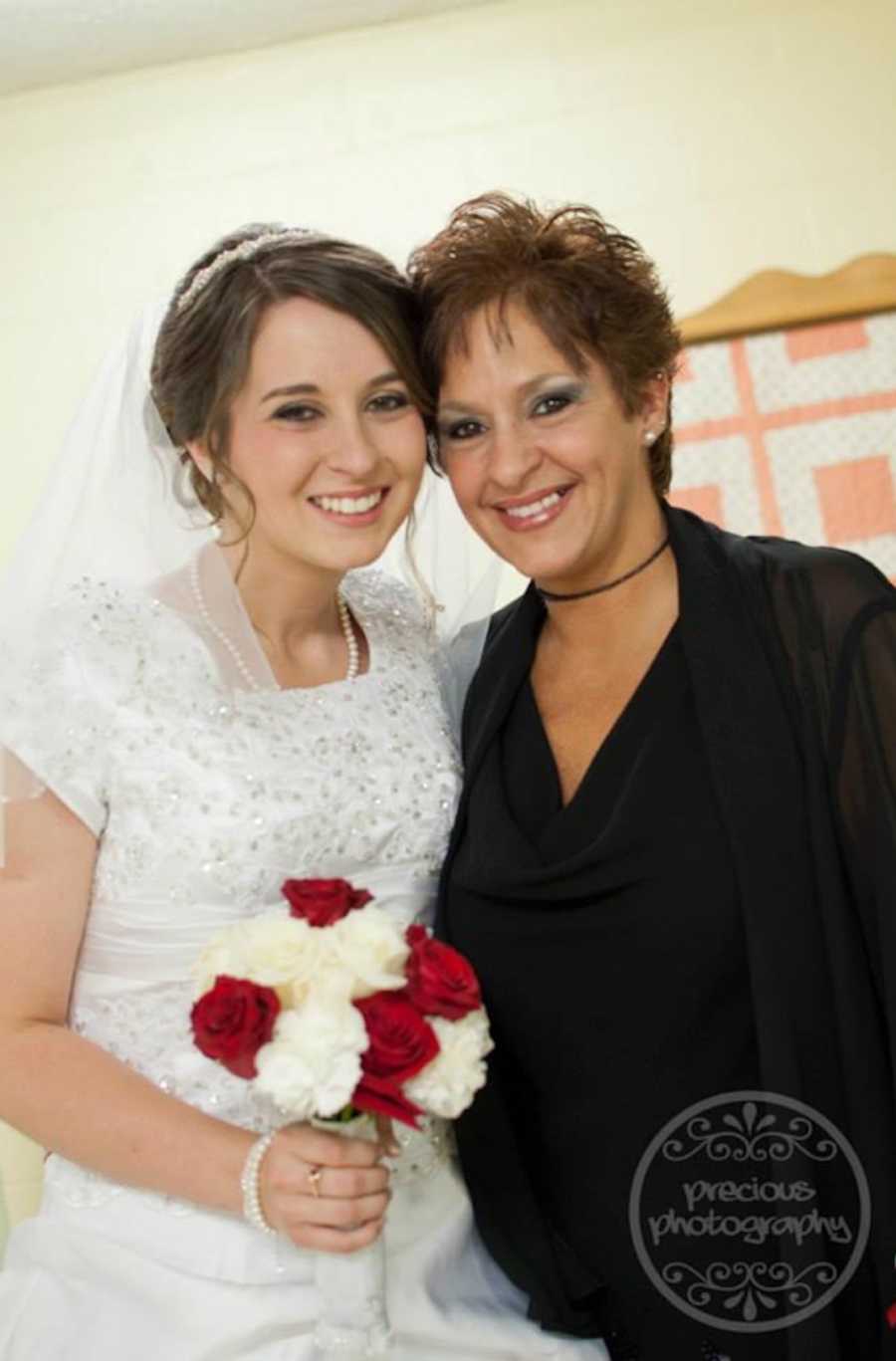 I watched my mom over the years try to detox herself and then fall again. The thoughts of guilt for who she had become while using immediately would consume her when she was clean. This led to a frequent spiraling downward, as you and I know how hard it is to deal with thoughts and memories that pain us so deeply. In 2016/17 my mom gained a true victory in her life over heroin. She got clean. She had always known the Lord as her personal Savior from a young age, but now she started living for Him. She was faithful to church. It was absolutely a miracle for the job she had gotten. Even her coworkers were surprised at how quickly she was climbing up the ladder of success in her work place.
She had her own vehicle, which is a big deal for someone who had lost everything, a wonderful apartment, and so many great blessings in her life. On September 4th, 2017, after having been clean for one year, she used again, and this time it took her life. I don't believe it was the first time she had used again. I knew her, and I had some suspicions of her using about a month prior to her overdose.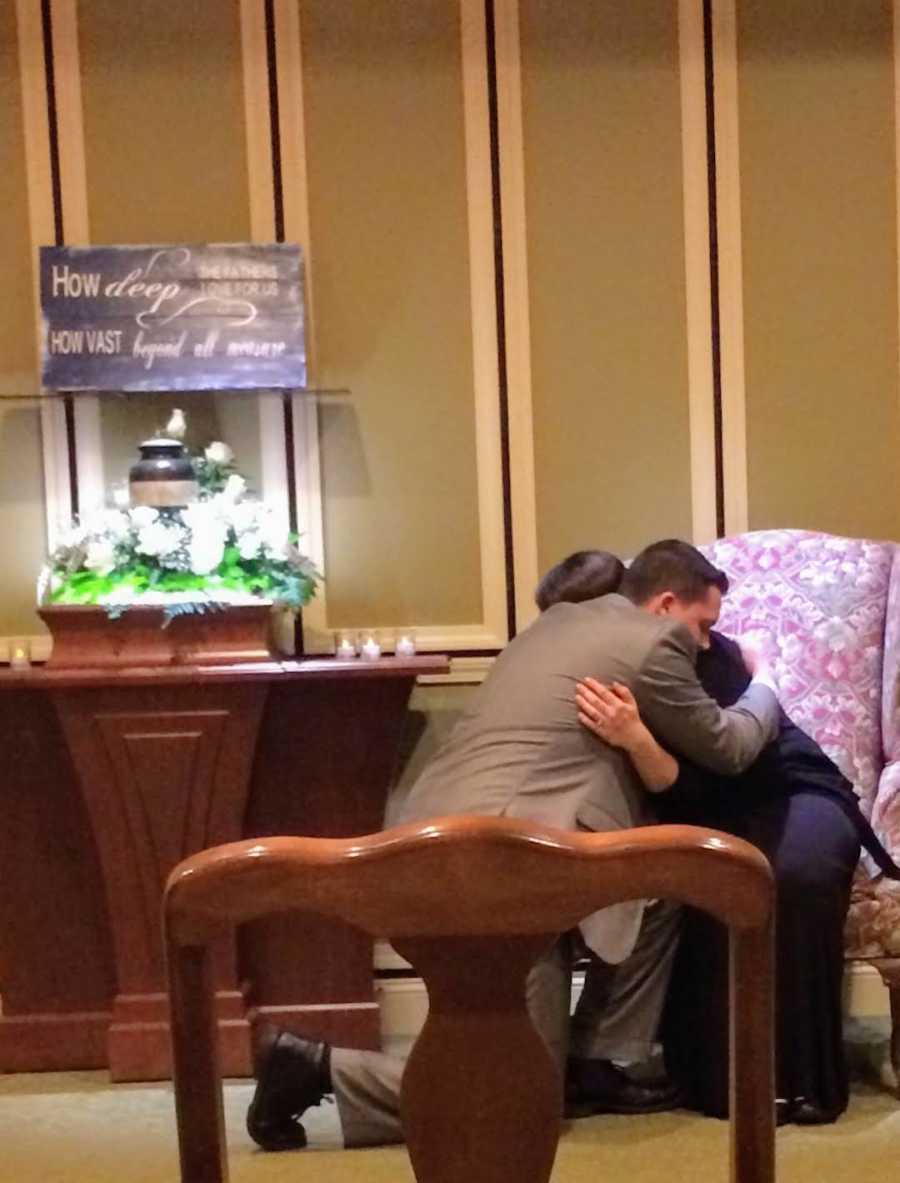 The above picture was taken by one of my dearest friends at my mom's funeral. I sat down for a moment while people were coming through, and my husband came over and hugged me. It was a long road with my mom and her addiction. Her depression and loneliness and the guilt she carried were heavy. I have never experienced a pain as deep as grief. Losing her broke my heart to say the least, but even now after four years I am still learning so much from her story. As I look into the eyes of my own children I desperately want them to love me as I loved my mom, but I never want them to know the heartache of trying to fix a parent. My husband is currently a pastor and in our home we love and serve Jesus.
For every day of sobriety I have, I give Him all of the glory because I know 100% that is by Him and Him alone that I have been set free from that life that could've easily been mine. I am grateful for every holiday, whether there are gifts or not, because I remember the holidays my mom just wasn't there because of her addiction. I am grateful for every tiny moment I have with my precious family because I remember the ache in my heart over wondering where she was and if she was still alive. My deepest heart's desire is to first glorify the Lord in all I do, but to also bring hope to those who love someone who is struggling with this demon of addiction.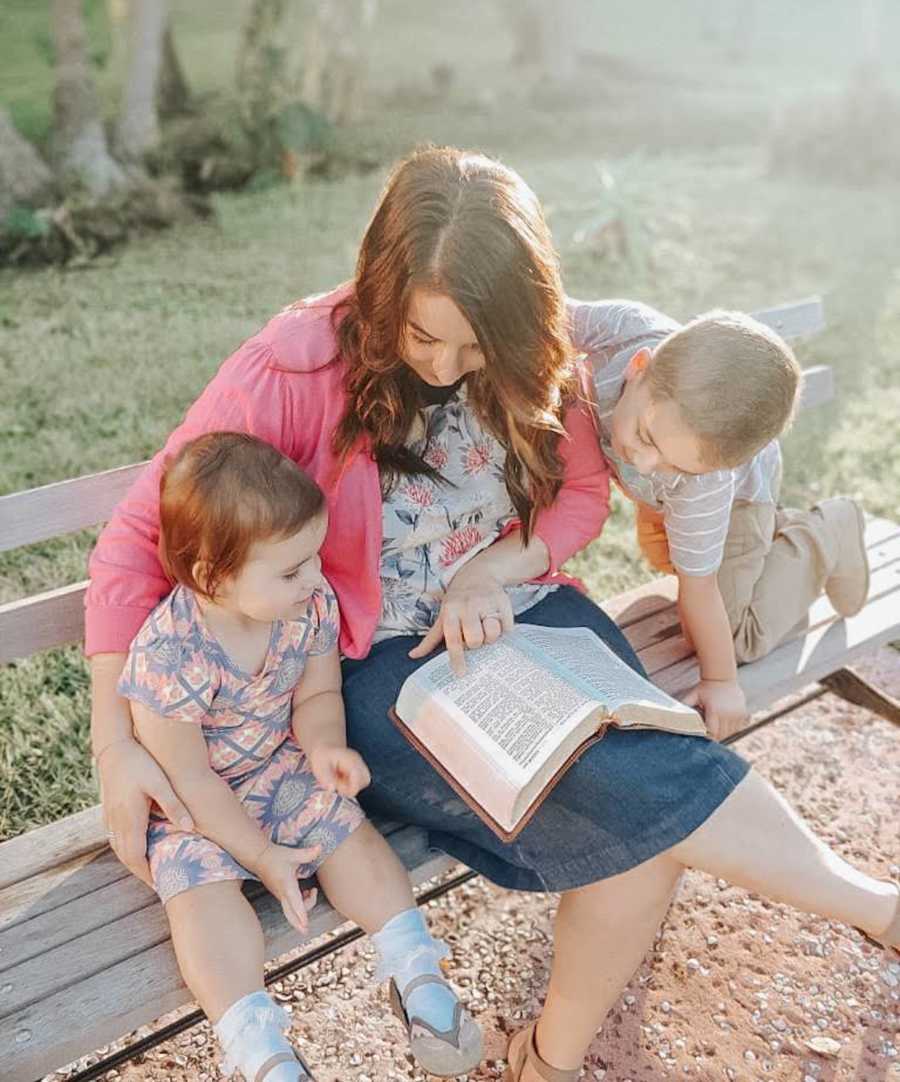 People who love those that are lost in drugs and alcohol are hurting people. They feel helpless, often hopeless, confused and sometimes just fed up. We need to be there for each other. We need to share stories of hope from those who have overcome so they can see nothing and no one is hopeless. It is important to pray for each others' loved ones because sometimes we just don't know what to pray for them anymore. My desire is to revive healing in those who are hurting because of someone else. I always say that as long as they are breathing there is still hope for them, and there is still a plan for their life. And lastly, even if things turn out the way you prayed they wouldn't, He is still good!"
This story was submitted to Love What Matters by Hannah Butler from Tampa, FL. Follow her journey on Instagram, Facebook, and her website. Submit your own story here and be sure to subscribe to our free email newsletter for our best stories, and YouTube for our best videos.
Read more stories like this:
'Please check on your people with a history of addiction. We're not okay, and honestly, we don't have the courage to tell you.': Woman urges 'we just need to know it's going to be okay'
'I hired a private detective. 'For a few hundred more bucks, I can bring you face to face with your mother.' Every time the phone rang, I hoped it was her missing me.': Woman details life with addicted mother, 'I vowed to be the best mom I can be'
'I had been on Adderall close to 15 years. When I woke up in ICU, I knew I had a problem.': Mom of 3 now 'clean, happy, full of hope' after being addicted to prescription pills
'His mommy overdosed on heroin just feet away from him as he slept soundly in her bed.': Mom adopts baby brother after father passes, surprised to learn he was born addicted
Do you know someone who could benefit from reading this? SHARE this story on Facebook with family and friends.