Disclaimer: This story includes mentions of suicidal ideation that may be triggering to some.
"Hi, my name is Megan, and I'm an alcoholic. Having these words attached to my name is not something I ever could have imagined, but, nonetheless, they are and will be, and I am forever grateful for them. My story is probably not unique. The reality is, as much as we would like to think we are unique, we are not.
I grew up in a stable, loving home with 2 parents, a sister, and a brother. I have been, for as long as I can remember, a perfectionist, type-A personality, and I have never wanted to disappoint or upset anyone. I believe this is just what was given to me in my genes. There is no childhood trauma, to my recollection, that caused me to be this way, it has always been just who I am. I was overall happy, healthy, and loved. I participated in activities, excelled in school, and went on to nursing school to become an RN.
My first experience with alcohol was on the last day of 7th grade at my friend's house after school. Her parents weren't home, and we started drinking what was in the liquor cabinet. I proceeded to get drunk, and I remember how awful I felt the next day. After that, I didn't really drink on a regular basis until after I turned 21. I would go out a few nights per week, and we were poor college students living in a college town, so always went where there were specials, which there were no shortage of. We drank to get drunk, but it didn't seem abnormal because it was the norm.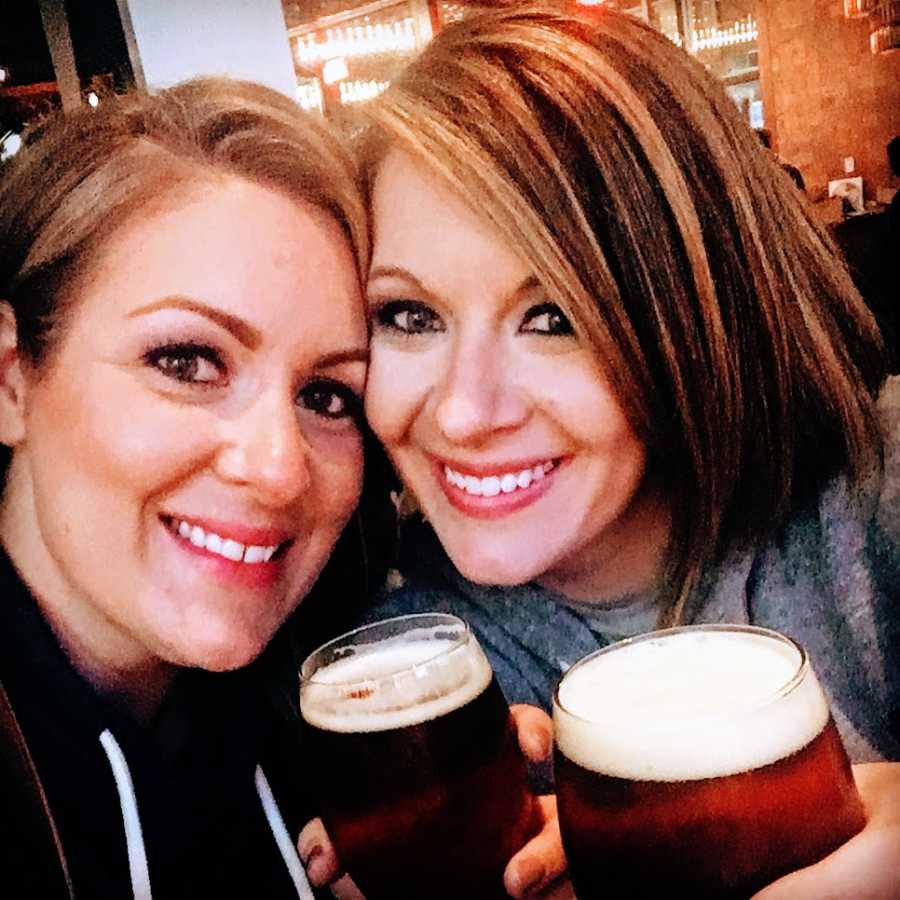 I lived at home through college, so I never drank at home and only drank when we went out. After college, my sister and I got a house together, and we were both working full time. I worked straight nights on a surgical unit in a hospital, and my sister worked as a stylist in a salon. We drank pretty much whenever we were off together, but it didn't affect my work. It didn't affect my work until much later.
I was in a relationship, became engaged, and 3 months to the day before our wedding, my fiancé, at the time, overdosed on heroin and ended up with a brain injury and many physical issues. This was an extreme shock, as I didn't know he ever had a drug problem. My life imploded, and I continued on with him because it didn't feel right to abandon him, even at the cost of my sanity and health. My drinking definitely escalated at this time, and I wasn't doing it for pleasure anymore, I was doing it to numb. We stayed together for a couple of months following this, then ultimately broke up.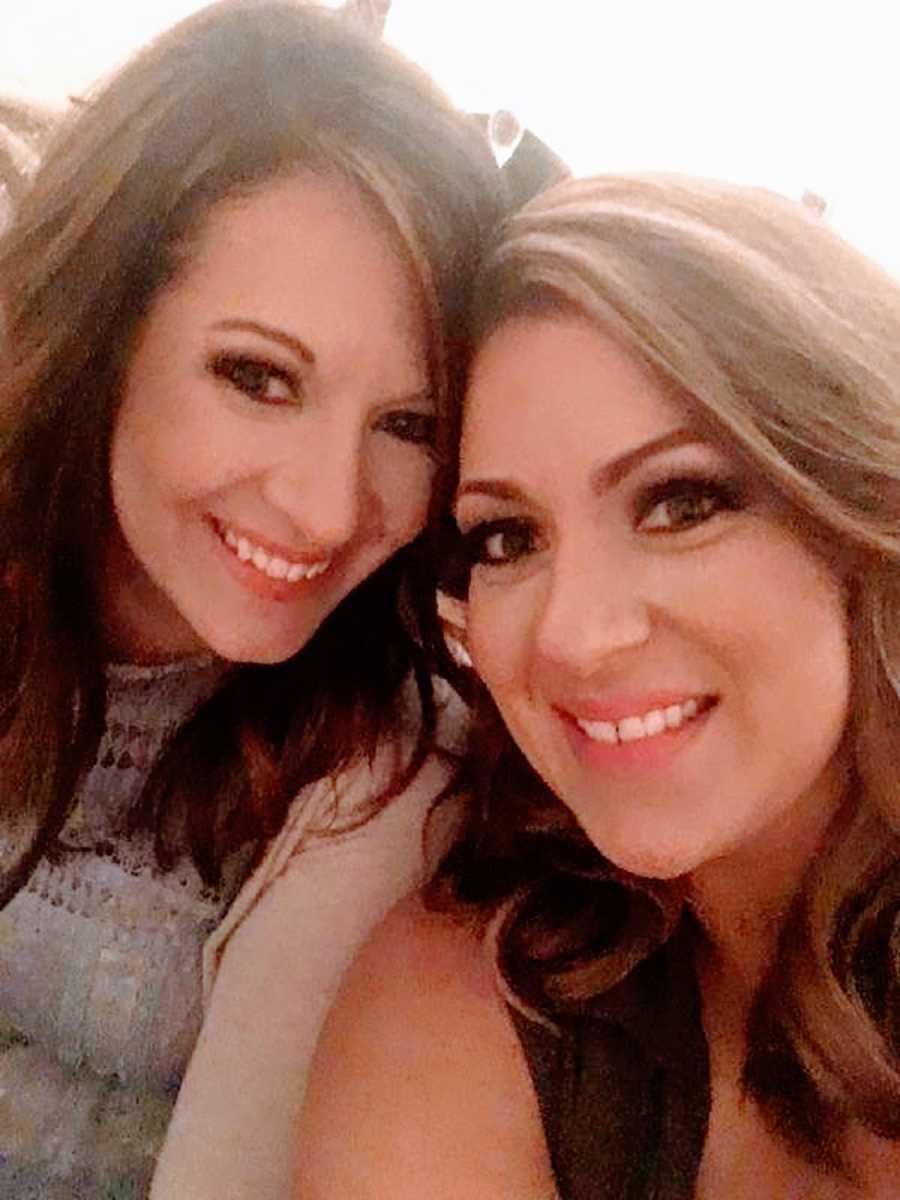 My drinking did settle down for a while after going to therapy and finding a church, but about 4 years later, it started to become more of an issue, and it just progressed. During the time it settled down, I was still drinking almost daily, but it was only 1-2 and then more on the weekends, but my life did revolve around alcohol. I was functioning and doing well in work and it appeared in life, but alcohol was my crutch to silence my inner critic, low self-worth, and anxiety.
In 2017, my drinking started to progress at an increased rate. I was going to happy hours daily and also drinking at home, consuming up to 6 drinks or more per night. I was lonely and lacking connection and felt so incredibly alone, but alcohol never left me, broke up with me, or rejected me. I wanted love so badly, and I kept meeting men, then I was let go without warning or explanation, or I was rejected. I never felt like I was enough or my feelings were valid or able to be expressed without being rejected or shamed.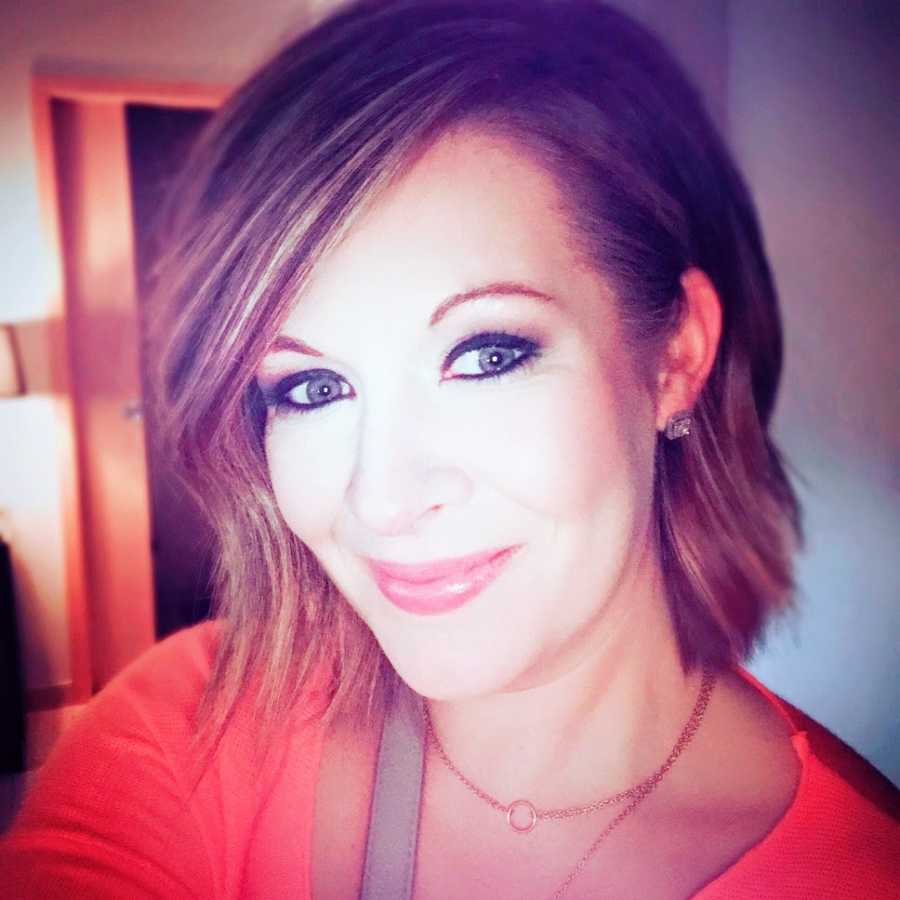 Throughout 2018, the downward spiral continued. I hated my job, so I decided to go back to school to become a massage therapist, thinking that would solve my problems. Well, the problem was that my drinking was out of control and so was my life, thus no change other than removing the alcohol was going to solve my problems. I tried so many different things, thinking if I just do this or move there or find the right guy or get this job or lose the weight, I'll be happy and content. I was so wrong. I lacked the awareness that alcohol was the root cause of all of my issues and problems, and without removing it I would never get better.
I moved in with my brother during this time to go to massage school, and we drank together. He and my sister commented multiple times on my drinking, but I ignored it because I wasn't ready to hear it. My brother and sister both commented about the time of day I started drinking. My sister suggested more than once to maybe take a break from drinking. In all these conversations, I felt shame, like I was caught. In turn, I tried better to protect my secret. It drove me further down the rabbit hole of addiction, as I wasn't ready or aware of how bad it was. I tried multiple times during this to moderate or quit, and I never even made it more than a day if that. By the time I realized I needed to slow down, the brakes were off, and I had no control.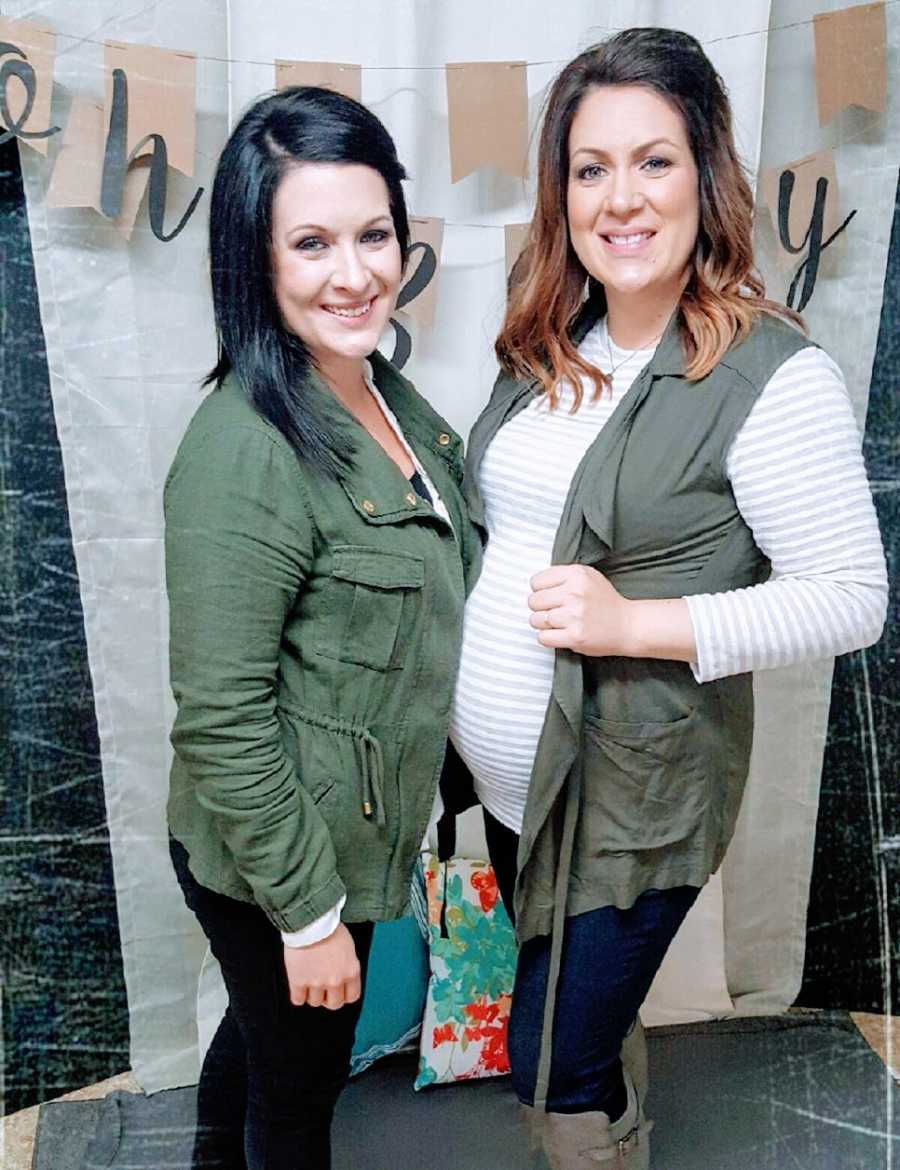 In 2019, I had moved in with my parents after quitting massage school, until I could find a job. I ended up finding a job, a good job, and was able to move out on my own again. Everyone in my life was under the assumption I was doing better, and life was good. IT WAS NOT. I lasted at the job not even two months. I was drinking from morning to night. I had lost all control. I was with someone who enabled me to continue.
I spent most of the summer in my apartment in the dark drinking and too anxious to leave. I was ready for my life to be over by August. I asked my mom to come to get me: she brought me home to my parents, and I finally laid it all out there, bared all, the ugly truth. I got extremely ill due to the withdrawals and ended up going to the ER on August 6th, 2019, where I was treated and released. I spent the next 5 or so days recovering at my parents before I went back to my apartment.
I remember being in a fog and so very physically weak and emotionally exhausted. I did not go to treatment, and I did not attend any support groups. I created a routine that was great and began looking again for work. I was sober for a total of 33 days before I decided I could drink. The lack of awareness of how ill I was and the inability to name myself as an alcoholic led me back to my need to drink. I just couldn't imagine a life without alcohol. I live in the Midwest, it is the center of every single thing, a part of daily life, and the center of my life, so imagining a life without it felt like losing my identity.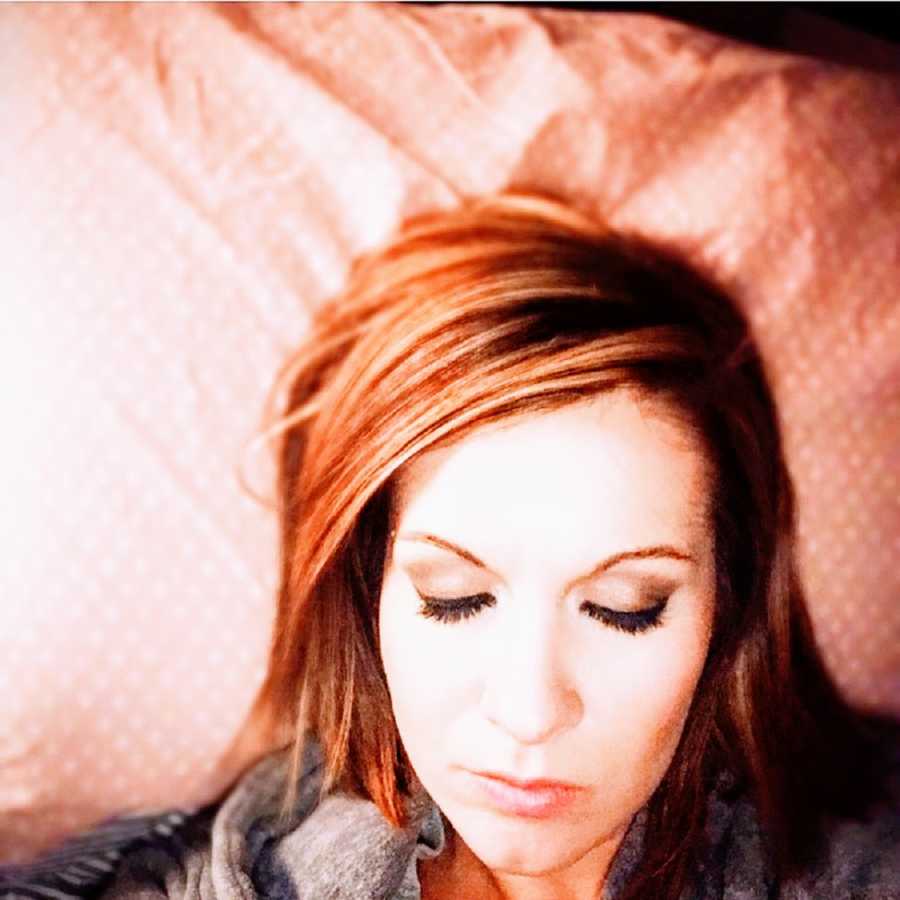 I did find a great job during my short sober time and started it in October, but after I relapsed, my drinking accelerated very quickly and by Thanksgiving, it was over. I drank so much over the weekend, then missed the following week of work, and on Friday, December 6th, 2019, at around 9 a.m. I called my mom, crying, and asked for help.
I called my mom to tell on myself. I was in a place where I woke up daily disappointed I did. I wanted so badly for this pain and suffering and insanity of addiction to be over. Somehow, I reached out and asked for help. I can honestly say I think it was God doing the work because I didn't make a conscious decision I needed to be done. I really just wanted to be out of this world.
I said, 'Mom, I'm drinking again and can't stop. I need to get help.' She said, 'Oh, Meg! I'll be right there.' She picked me up, and we went to the ER, as I knew I was already suffering withdrawal symptoms. They stabilized me and, at my request, referred me to a treatment center where I was evaluated and I started treatment the following Tuesday. I literally felt a physical weight lift after I outed myself. I felt relief but also a fear of failing again. Mostly though, I felt calm and at peace as this giant secret wasn't a secret anymore and I wasn't alone.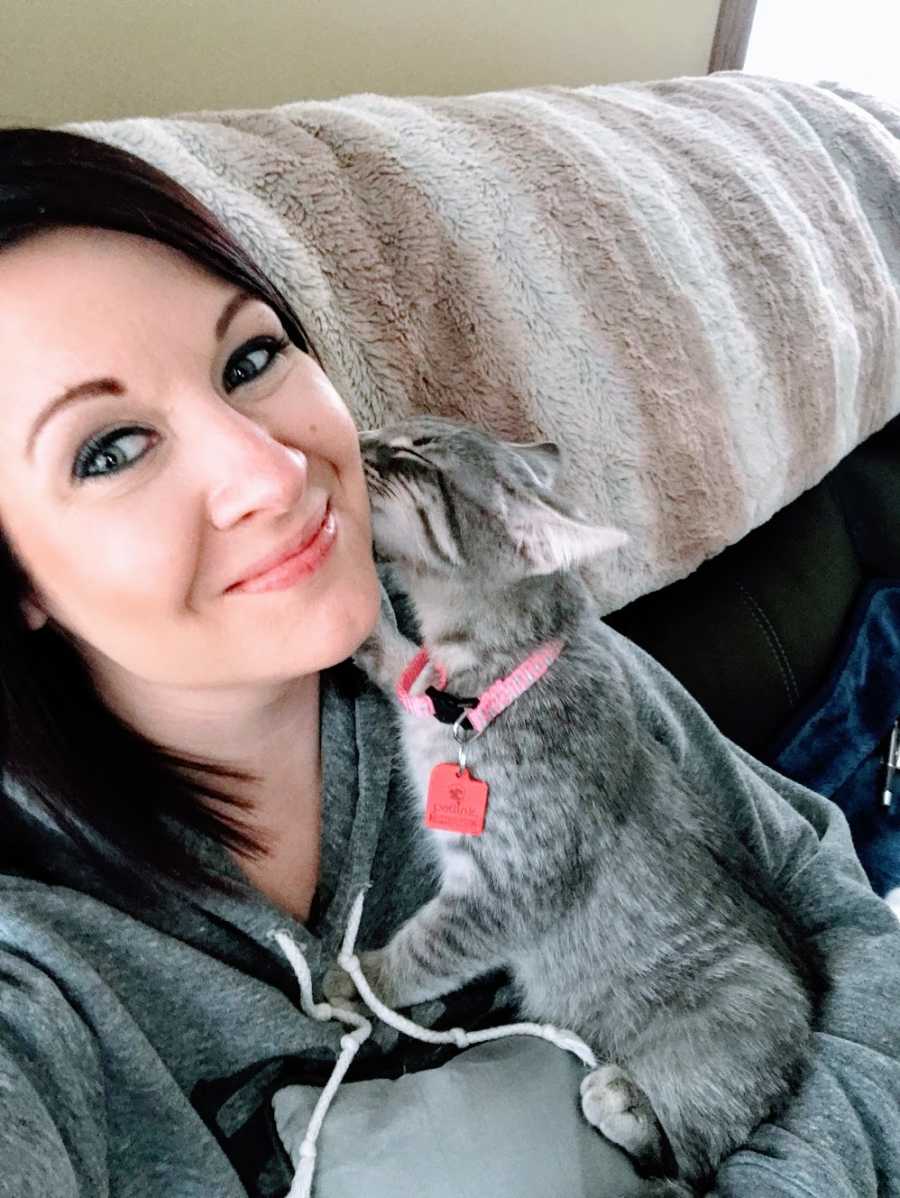 We went back to that ER I was in just 4 months previously, I advocated for myself and was referred for treatment. I moved in with my parents and ran headfirst into recovery and sobriety. I did 5 weeks of partial hospitalization and 7 weeks of intensive outpatient treatment.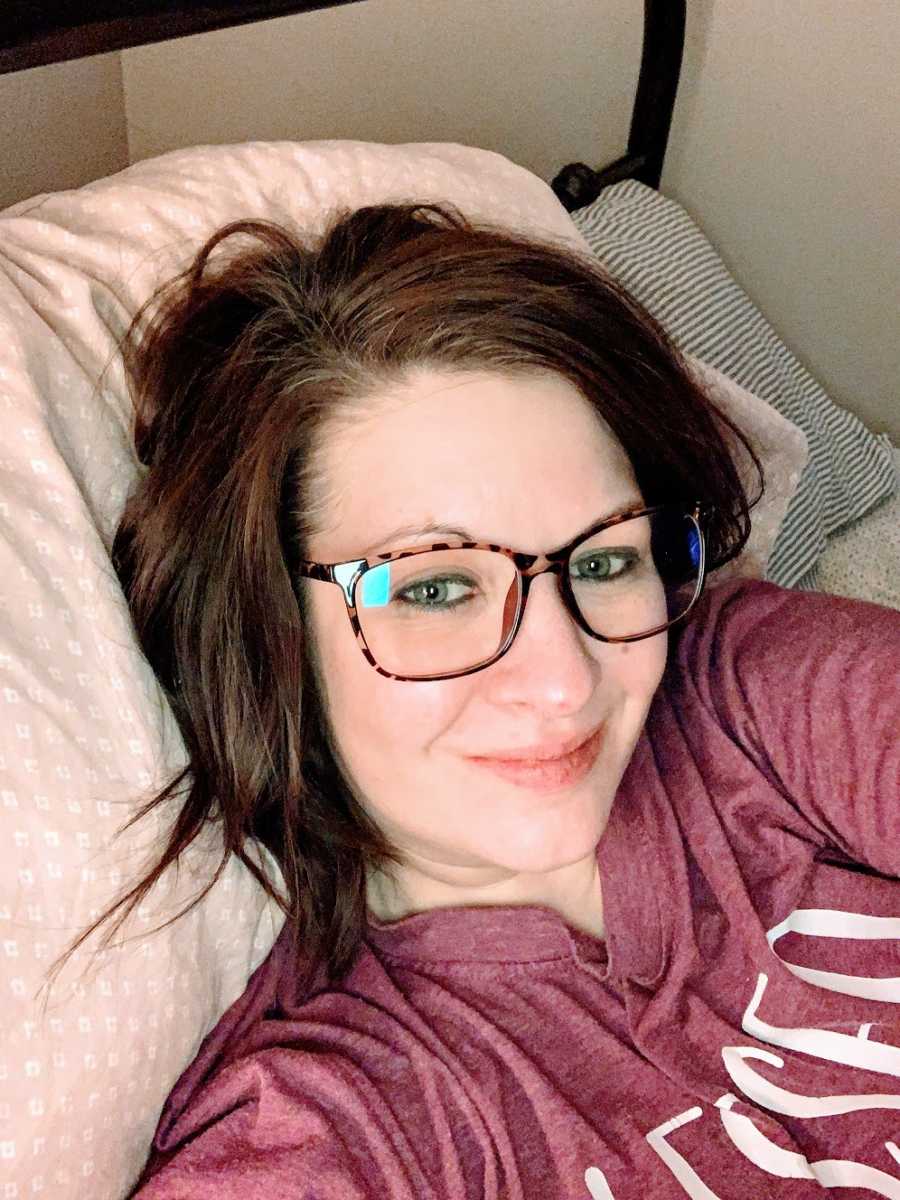 The pandemic hit right around my treatment graduation date and 3-month sobriety date. I was grateful to be living with my parents and to be able to work from home. It felt easier, as there was nowhere to go as we were all stuck at home. I worked on myself, focused on my work and routine, and let myself heal. I stayed safe and cocooned all of 2020. Staying sober is a daily, hourly thing in the beginning, and being able to have the space to only focus on it was a blessing.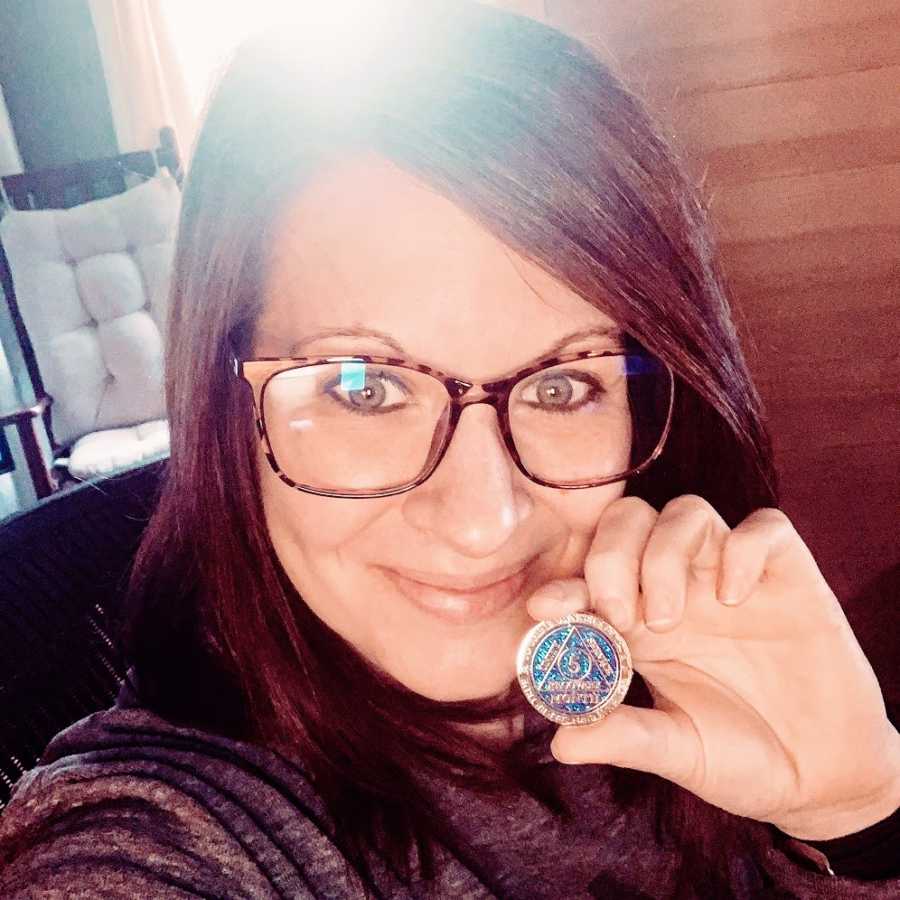 This has been a time of massive change and growth and struggle. I moved out just a couple of months ago and am on my own for the first time in sobriety. It's hard and lonely and also beautiful. I started dating, which is also hard and sometimes lonely but also beautiful. Vulnerability is hard, and feeling is hard, but I'm here for it. These experiences have shed a lot of light on parts of me I need to heal, parts I was either avoiding in sobriety or repressing and numbing with alcohol during my active addiction.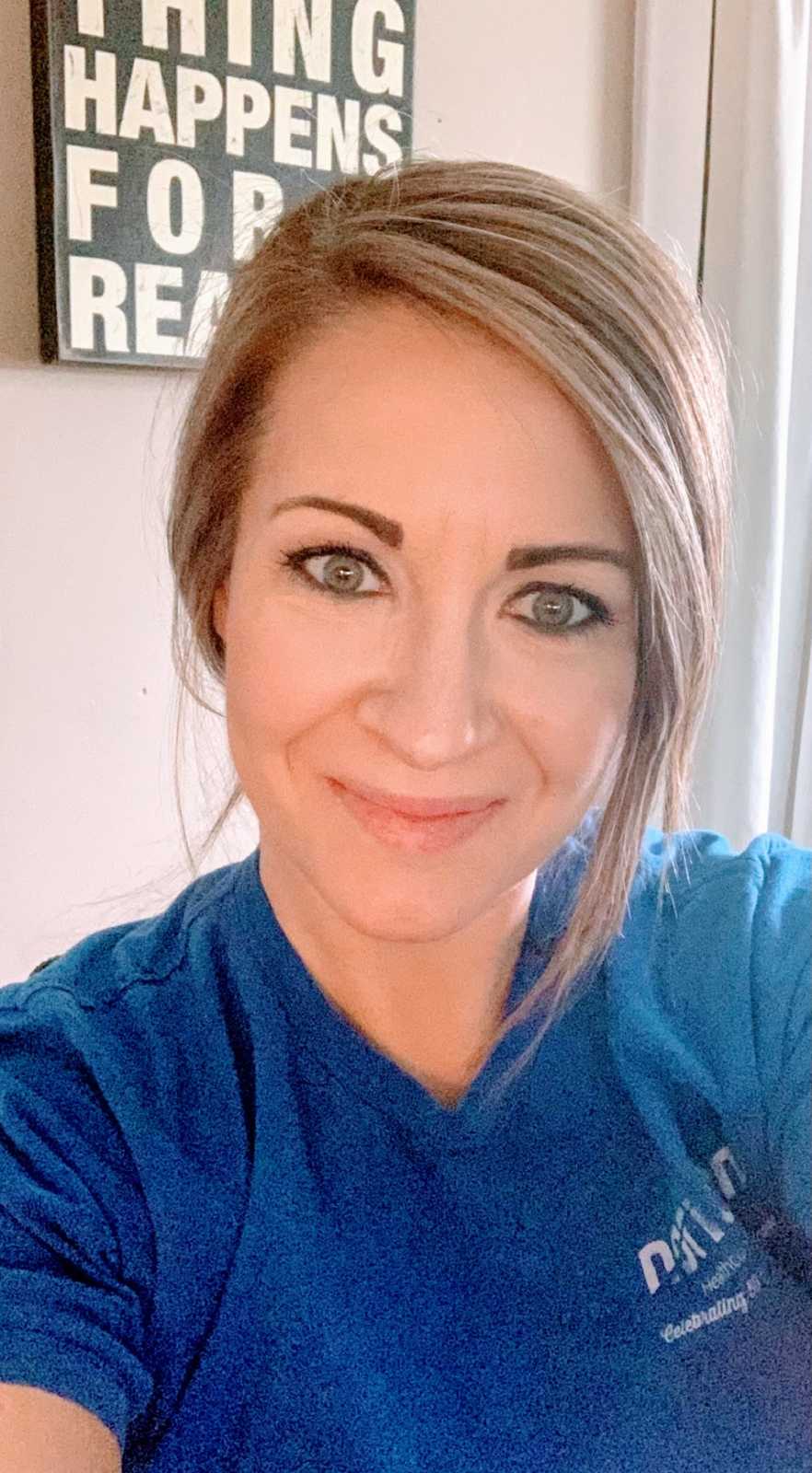 It's scary and emotional and frustrating to feel like I've done all this work and should be healed, only to realize at 18 months sober, I'm not even close. Sobriety has allowed me to see the areas needing work and tenderness and grace. The blessings of sobriety are there, too many to count. To have the opportunity to be present, to be reliable, to be consistent, and to have support is a gift. And to be able to love myself enough to give me a fighting chance at a life of happiness, health, love, and healing is something I would never have if not for sobriety."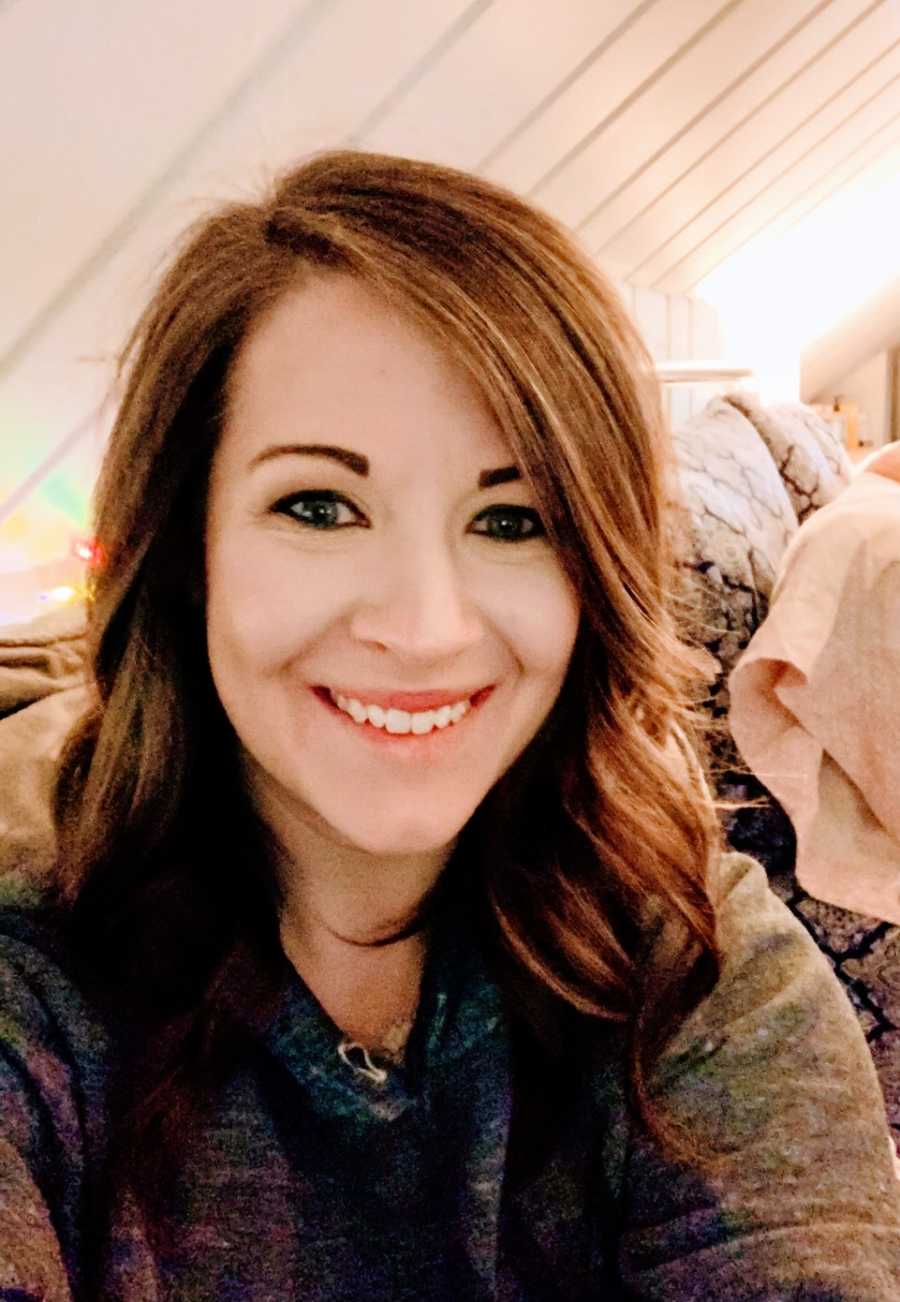 This story was submitted to Love What Matters by Megan Habel of Fargo, North Dakota. You can follow her journey on Instagram and Facebook. Do you have a similar experience? We'd love to hear your journey. Submit your own story here, and subscribe to our best stories in our free newsletter here.
Read more stories like this here:
'Mom, that's enough beer.' I just laughed it off. My 'mommy juice' made me the most confident woman.': Woman shares sobriety journey, 'You don't have to hit rock bottom to quit'
'I awoke to no vision in my right eye. I was sitting on a lobby floor, half dressed, my friend begging me to stand up.': Woman overcomes decades of alcohol abuse, now nearly 2 years sober
'Why do you drink wine every night?' I shrugged it off. It was my nightly ritual. This was the beginning of the end.': Sober warrior shares alcohol-free journey, 'It's an amazing freedom'
'Oh, you're gonna need this.' My friends left gifts for me, all alcohol-related. With those 8 bottles, they unwittingly initiated me into a club.': Sober mom shares recovery journey
Provide beauty and strength for others. SHARE this story on Facebook with your friends and family.