Divorce is always hard. It's hard no matter what. When it came to my own, I struggled and dealt with what most people do – how my child would adjust, how my family and friends would react, and how we would move on.
My ex-husband Jerry and I knew that first and foremost we wanted to keep our son a priority, and make sure his life changed as little as it possibly could. I moved into my very own apartment for the first time. I paid bills on my own for the very first time, with lots of support and help from my parents, and Jerry was great with his support for our son, so ends were met.
I think one of the most difficult parts were the separation of friends and not being around the family we were used to. We married very young, and very quickly afterward, we lost our first child to early delivery. So to say our marriage was emotionally strained from the start is saying the least.
The separation was heart breaking, and we tried to avoid the almost-death feeling most couples get.
When we did move on and began dating, it was important to only introduce our son to ones we felt were significant. A couple insignificant ones came and went but when we each found someone who 'fit,' we both knew it was going to be just fine.
Jason, my now fiancé, loved Jaden (our son) right off the bat. He'd been my closest friend for many years and respected my situation and Jerry from the get-go.
Kristen, Jerry's new significant other, was young. So young, I had my reservations. But from the start she was nothing less than respectful of me and loved my boy instantly. All 4 of us kept Jaden's needs before our own and did all we could to make sure he was gaining love and not losing out in any way children might in a divorced home.
We quickly began combined birthdays for him where ALL family and friends were included. Some thought it was strange. But people close to us really respected our co-parenting dynamic.
Jerry and I have been divorced 6 years in March of 2019. It may seem like it's not really that long to have gone through the bad times, figured it all out, and have been good ever since, but it has. Iit was Jaden's 8th birthday that we began to do one big party with everyone invited. We had done 6th and 7th birthdays separately. We talked about it and all agreed that if everyone is fine with it, why not have one big birthday party? It's less stress on everyone. Jerry's family comes, Kristen's family comes. My family comes and my fiancé's family comes, along with all our friends who have loved and supported our dynamic from the start. I can't count how many people have said they wished they had the same situation with their families as we do. My response is always the same. We are blessed. It's truly a blessing to feel honest gratitude for our Bonus parents. When they got married, were had sincere joy for their marriage. When I became engaged, they called me on speaker phone at 10:30 at night with pure and honest excitement and love. It's not for social media. It's not for show. It's our life and wouldn't have it any other way.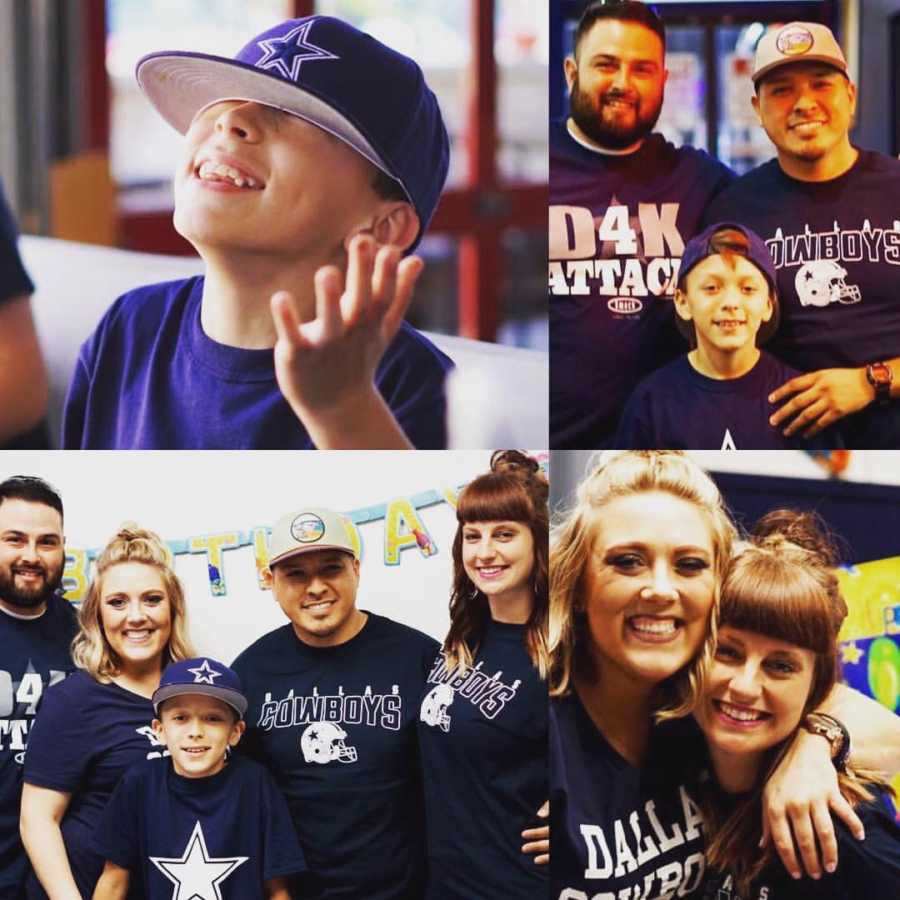 Even when Jerry and I would have our disputes, it was always Jason or Kristen who brought us back to peace. I learned very fast that just because another woman was parenting my child didn't mean she was taking my place. She was only being another sounding board of advice and love.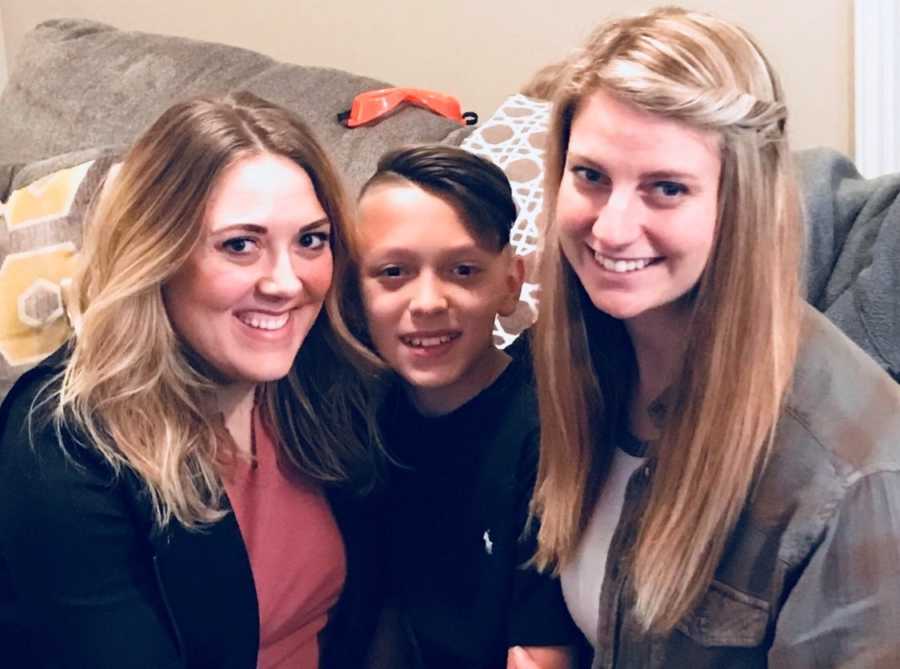 I can't speak for Jerry, but I feel as though he wasn't ever threatened by Jason. He respected him and his family for taking Jaden as their own and being an extra set of hands.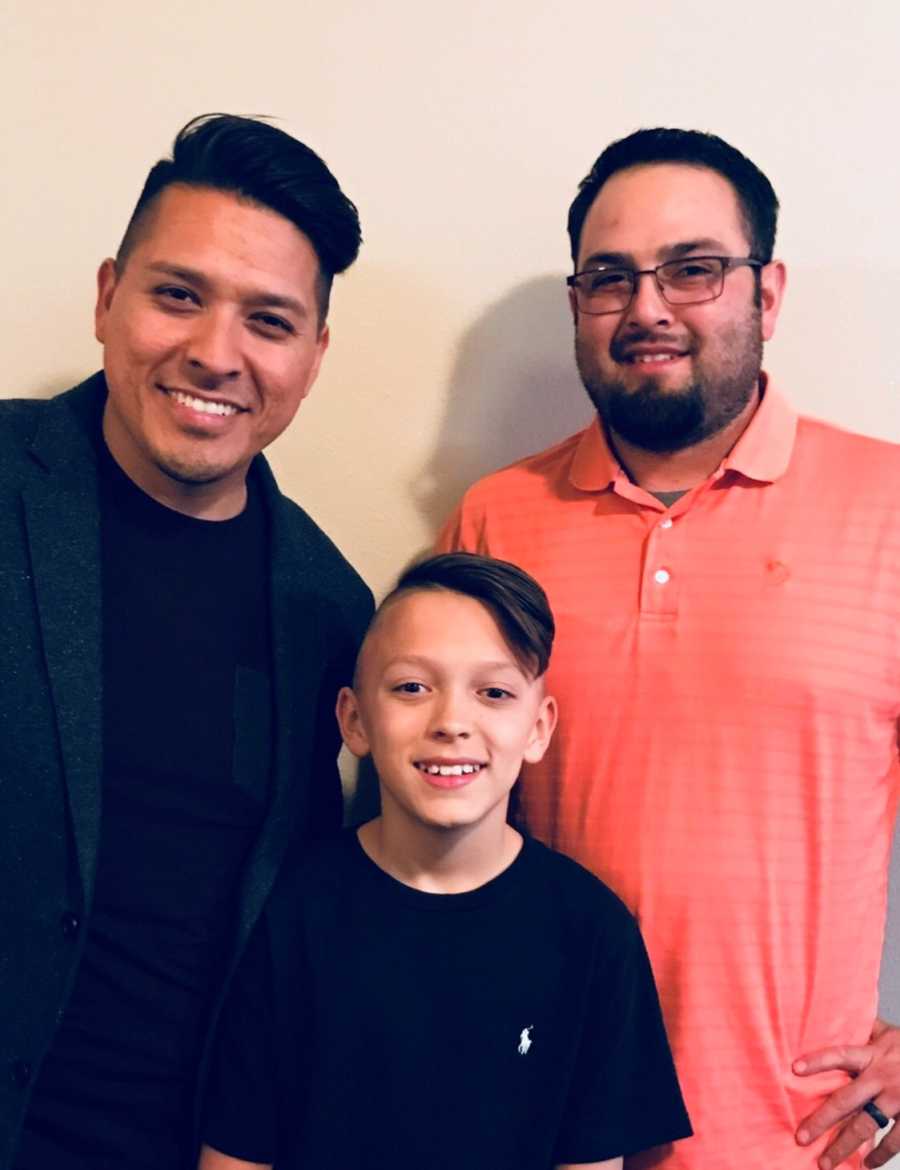 If you ask my boy, he'd tell you, he has two dads and two moms. He explains his home life with joy and pride that he has the best of both worlds. Two houses. Two rooms. And one huge family that would go to the ends of the earth for him.
Being from a divorced family, I feared my little one would have bitterness or feel like he was missing ours, but he truly doesn't. I thank God for the smoothness and ease of our dynamic.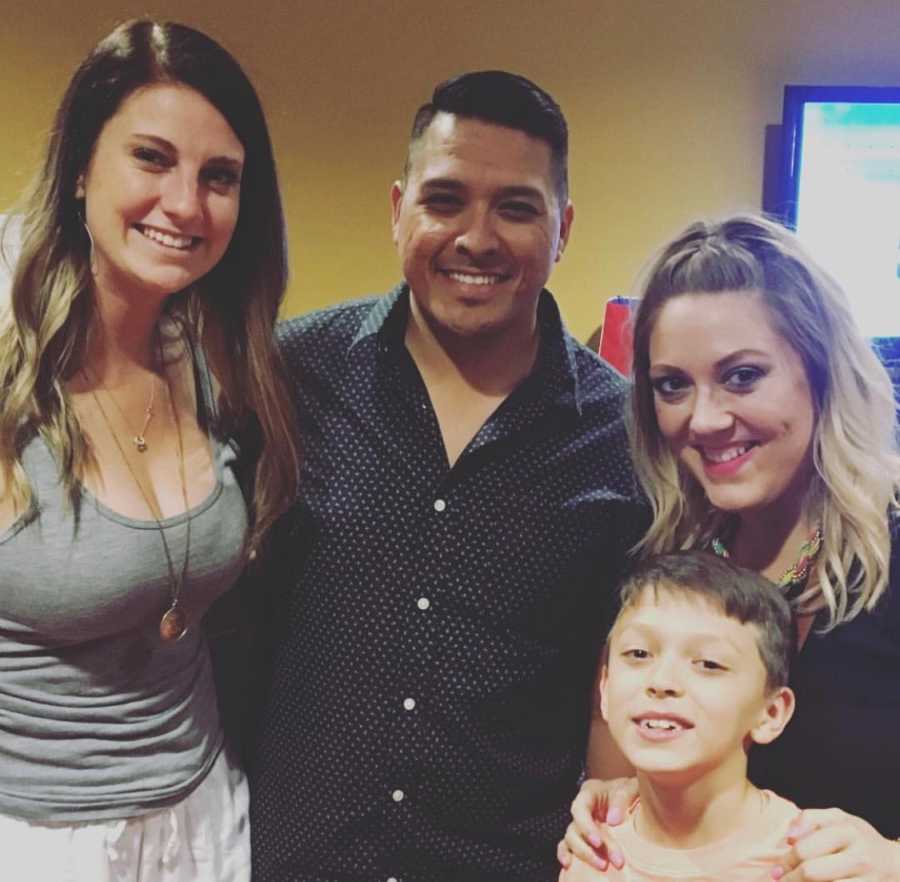 Not to say there were never times where I thought Jerry and Kristen were not doing what I thought was the right way, but that's just because it wasn't my way… and I am sure they felt that way as well. I made many mistakes but never were they mean or judgmental. Always supportive. And that's the way I feel it should be. Just because something isn't done the exact way you think is best, doesn't mean it's wrong. We're all different and to meet in the middle is the best gift and lesson I've learned throughout this experience.
When this all started our son was 5 years old. Soon he will turn 12, and he's the most loved and, to be honest, spoiled kid you'd meet. Respectful. Honest. And kindhearted. In all my years of life's ups and downs and good choices or bad, I know one thing is for certain, we did right by him, and he will grow into an amazing man.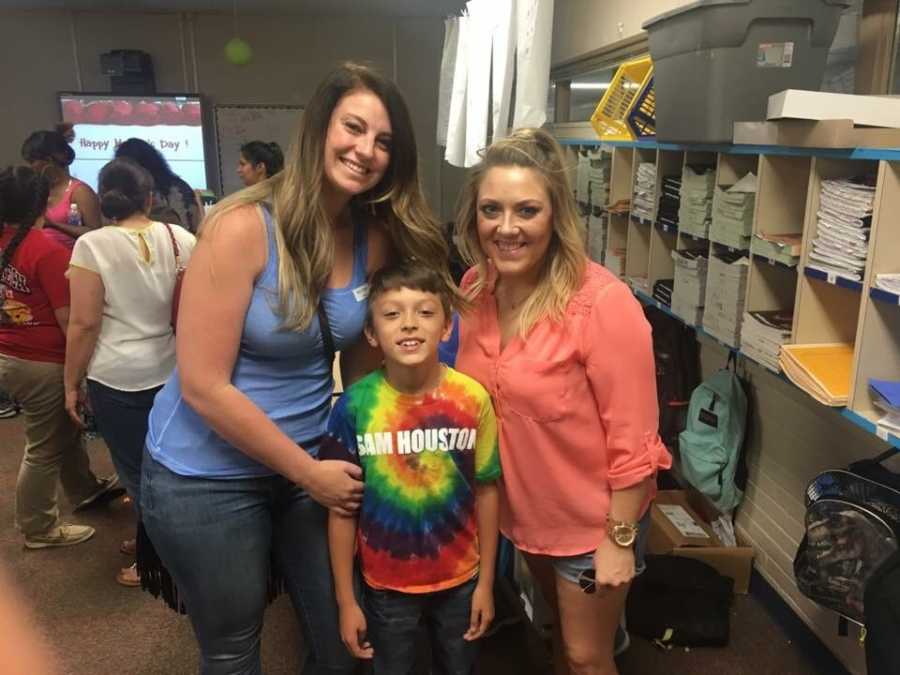 I think my only advice for parents who are going through divorce or who have done it already, would be to keep the children first. Don't speak badly about the other parent in front of them. They are the innocent ones while we adults can't get it together.
Love, forgive and move on. Your babies will thank you later!
I wrote this letter to Kristen, my son's bonus mom, to thank her for helping turn our family in a huge, blended and abundantly blessed family:
Kristen,
I am so incredibly proud of our dynamic, I am proud of our family. Some are proud along with us and some seem weirded out by it, either way – it's a way of life that benefits our child and our lives… where in some cases, sadly most, the co-parenting is much harder… so thank you again ♥️
I have had this letter in my notes for while… awaiting the right time to give it to you. Just adding and editing a little here and there. Here we are just before your wedding day and I couldn't think of a more appropriate moment.
First of all, you are the most genuine, kind hearted and understanding person I know, but probably on the whole planet.
I don't even know where to start when it comes to my appreciation for you.
I've never doubted you for a single second, when it comes to the parenting of Jaden. You came in young and with no children and where it could have gone so terribly wrong, you fulfilled the duties of a co-parent from the very beginning and you did it with grace and respect, for that I am forever grateful.
Saturday will be a day you remember for the rest of your life. What happens between then and forever will never fade your memories of that day. Embrace it. Enjoy it. Bask in all the tiny moments leading to the most important.
You deserve all the happiness in the world and I couldn't be more proud of you or for you.
Welcome to the family Kristen. You've made such a beautiful addition to our crazy blend. I couldn't have dreamt of anyone better to mom with. Love you always!
Love,
Nicole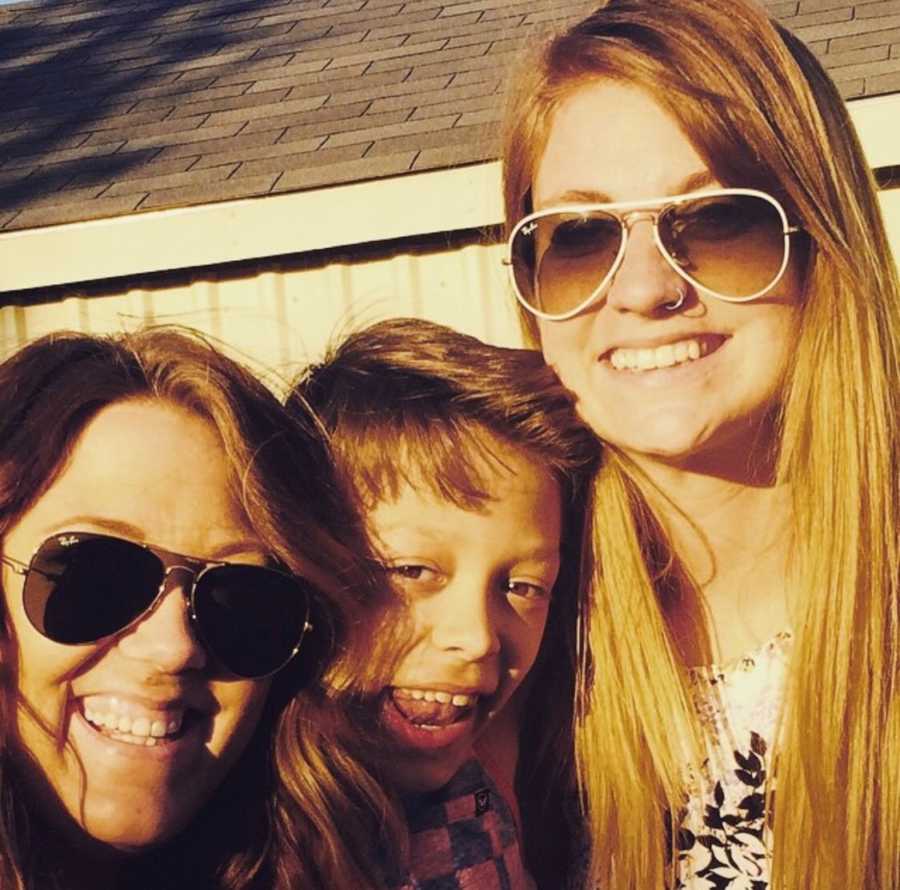 Kristen Beck, Jaden's stepmother, told Love What Matters she held off on meeting Jaden until she knew her relationship with Jerry was going to be "long lasting."
"The first time I met Jaden was at the fair. He had a fedora on that made his cheeks look even cuter than I knew possible. It's safe to say, we both were equally as nervous meeting each other. What I didn't know at the time, was that this boy was going to be the most important person in my life for years to come. Things weren't always easy though. I was trying to develop my own parenting style by observing how Nicole and Jerry responded. Stepping into that role after barely being able to take care of myself was trying. Also, Jerry and Nicole trying to co-parent after a divorce wasn't always easy either. If there is one thing I can tell you it's that, regardless of what was going on between them, Nicole always was thankful, welcoming, and made me feel like I was always enough. She always made sure Jaden knew she was thankful for all I did. I really think that is what made the transition so easy for him. I think how she treated me is really what has shaped us into who we are today. A loving, crazy, enormous, blended family."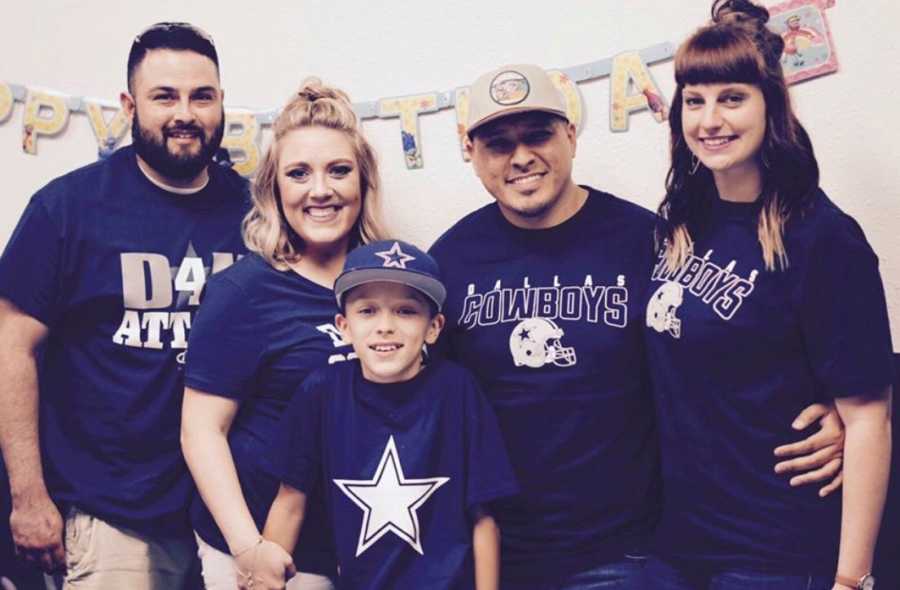 This story was submitted to Love What Matters by Nicole Savage and Kristen Beck of Amarillo, Texas. Do you have a similar blended family situation? We'd love to hear your journey. Submit your own story here, and subscribe to our best stories in our free newsletter here.
Help us show compassion is contagious. SHARE this beautiful story on Facebook with your friends and family.