"At the age of 28, I reluctantly gained the title widow after losing my husband to a long and hard-fought battle with cancer. Something nobody plans for or wishes for anybody. I found myself floundering, completely lost and wondering how to continue with my life. This is far from what I had envisioned for my life.
The days following my late husband Kyle's funeral was such a blur. It felt as it I was a numb zombie, just letting the hours pass by, hoping the pain would go away. The days prior were filled with a constant flow of people, from friends to family bringing food and hugs. I felt the love continuously but after they left, it was different. I knew life went on, but I didn't expect it to happen so fast. Going home to a house that once housed two of us now felt cold and lonely. The walls were still filled with our wedding photos, the closet still full of his clothes and his deodorant was still in the medicine cabinet where he left it last. It felt as if he was just on a trip and would be back in a few days – reality was, he would never be back.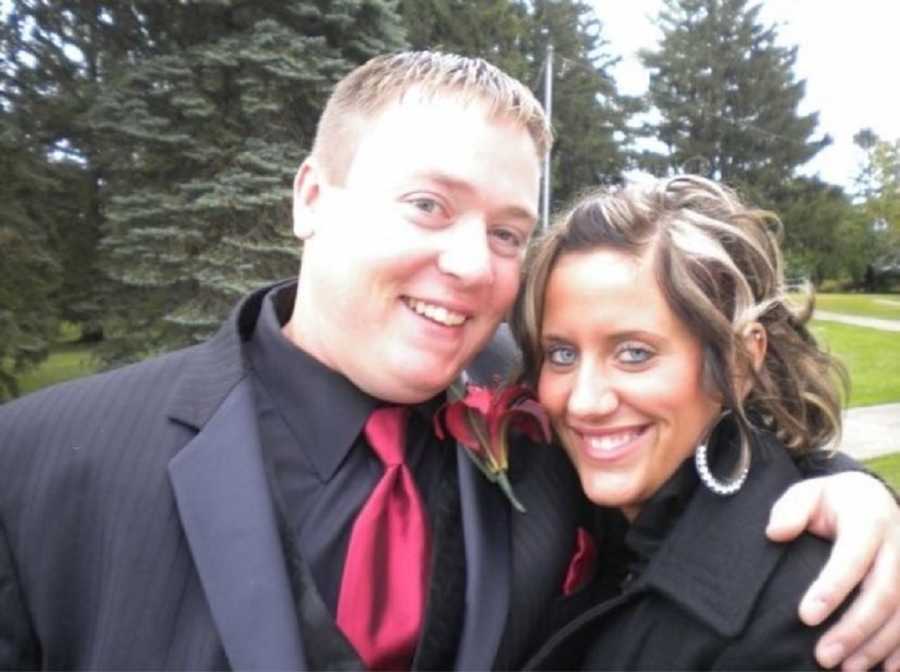 Moving on with my life is something I have avoided in a lot of ways. For the months following Kyle's death, I kept myself extremely busy. I did a lot of things I couldn't do over the past four years while Kyle was sick. I spent a ton of time traveling the world, often being gone 1-2 weeks out of the month. I spent a lot of time at the gym, a great stress reliever. And I spent time creating and building a nonprofit centered on giving back to others going through cancer.  I kept myself busy so I wouldn't be able to feel and deal with the heartache that lied within. I was a tornado spinning out of control internally, but on the outside, I did a good job of hiding what was going on. I remember spending countless nights crying myself to sleep and asking God, 'Why me?'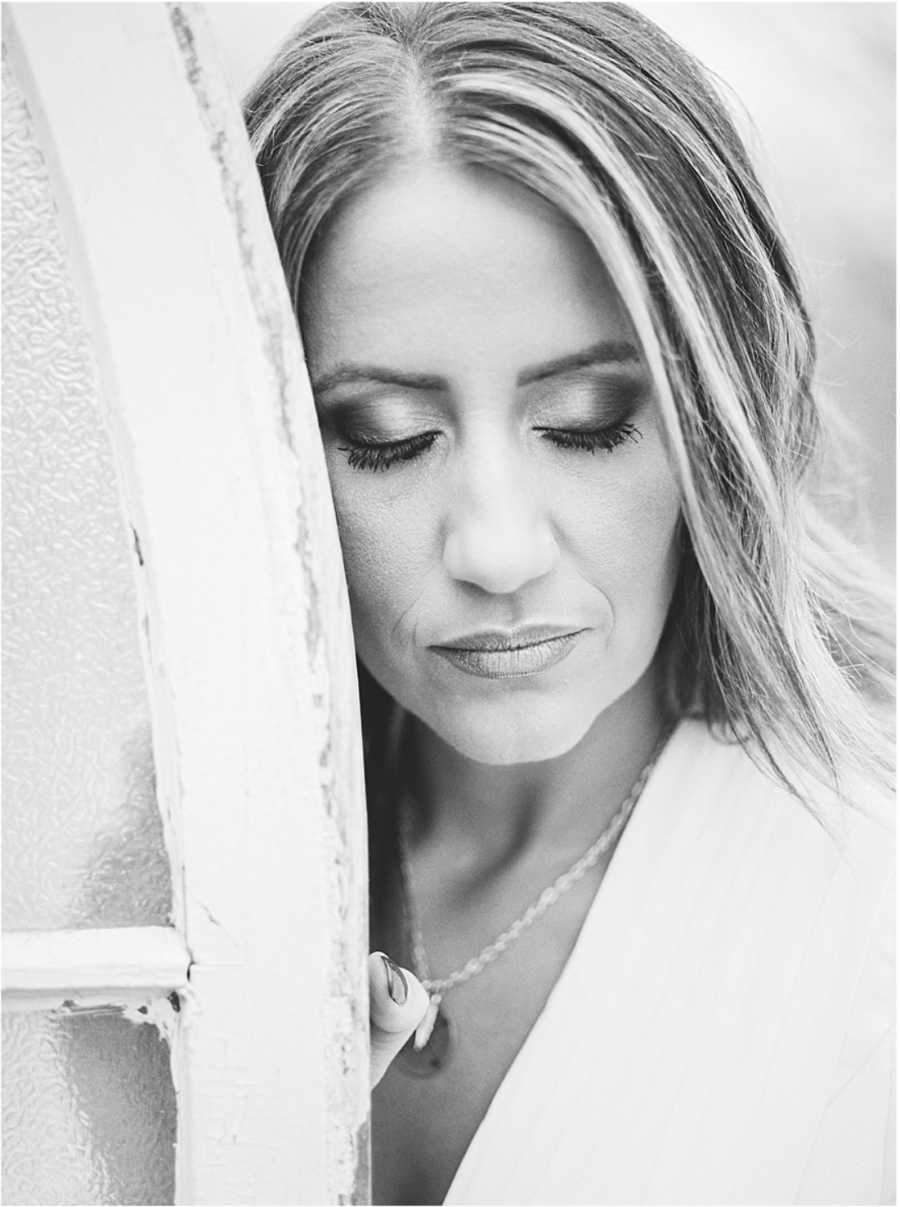 As time went on, I worked hard on finding me again. I surrounded myself with people who made me better and whole again. I'm thankful my friends and family loved me through all the highs and lows. Grief is weird, not only does it come and go but it also makes you a different person for a period. It aged me in a lot of ways but it also helped me heal. My mom always told me, 'Kayla there is no book on this stuff, just take one day at time.' Her advice was one hundred percent true and something I still must remind myself of at times.
Dating. Where I do I begin? It scared the crap out of me. I couldn't fathom opening my heart up to someone, after it had been broken just a few short months before. Not to mention – I hadn't dated since I was 16. I had no clue what I was doing. And if you are not familiar with the dating world nowadays… let me enlighten you. It is all done through social media – whether an app or dating website, that's the way. I refused for a long a time, I had no interest in telling complete strangers my life story, until one day, I finally got the courage. I made a profile on Bumble, an app where you fill out a short profile with a few photos and then swipe if you are interested in someone based upon that. I lasted a whole day. I hated it. It was like judging a book by it's cover. It wasn't for me, so I deleted it. Instead, I was determined I would find someone the old-fashioned way, whether it was at a bar or randomly in the airport. I had trust in the hands I had up above. Besides, I had in my head that I needed a year to find myself before I would be ready to move on.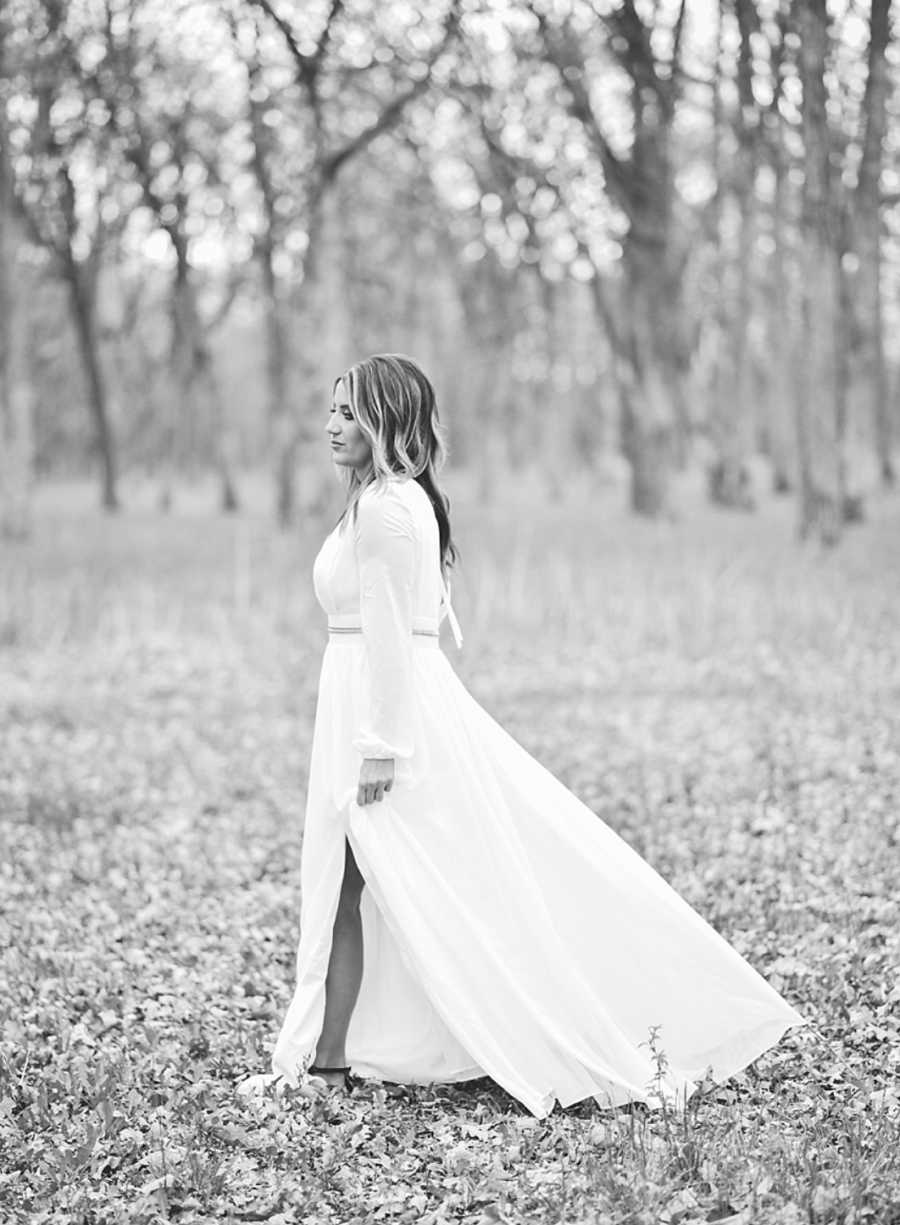 A few weeks before Kyle's first heaven anniversary, it was my second favorite holiday, July 4th. My parents live on a lake in northern Minnesota, so I spent a week enjoying the sun and water. Pelican Lake is unique because it has a giant island in the middle that hundreds of people anchor at each weekend. My family friend Brittany and I packed up the pontoon and set out to enjoy the day on lake, soaking up the sun. Both being single, we couldn't help but notice this pontoon full of buff, cute guys next to us. I was on the hunt for Brittany to find a man – little did I know what would happen next.
He caught my eye immediately from a distance, and as fate would have it, I knew someone he was with. The world is so small sometimes. It was as if we knew each other for a hundred years.
'I'm mesmerized by your blue eyes,' he told me. I laughed, because I was mesmerized by his.
Over the holiday, we saw each other a few times on the lake and met at one of the local bars. It seemed too good to be true. He was good looking, genuine, smart and everything was so easy. Exactly what I had prayed for a week prior.
Never in a million years did I think I would find someone in the middle of one of Minnesota's 10,000 lakes. It wasn't fate, it was what I had asked for and it was if Mitch was sent to me from someone above. I had reservations and doubts, but I chose to take it one day at a time and let things come naturally. There was one big thing on my mind that I still hadn't overcome, saying those three little words. 'I love you.' I loved Kyle and will always love Kyle, but I could I possibly tell someone else that? What would they think? How would they react? Turns out, even though Mitch had never been married, he had too once loved someone who broke his heart. He didn't judge, he understood and respected my situation.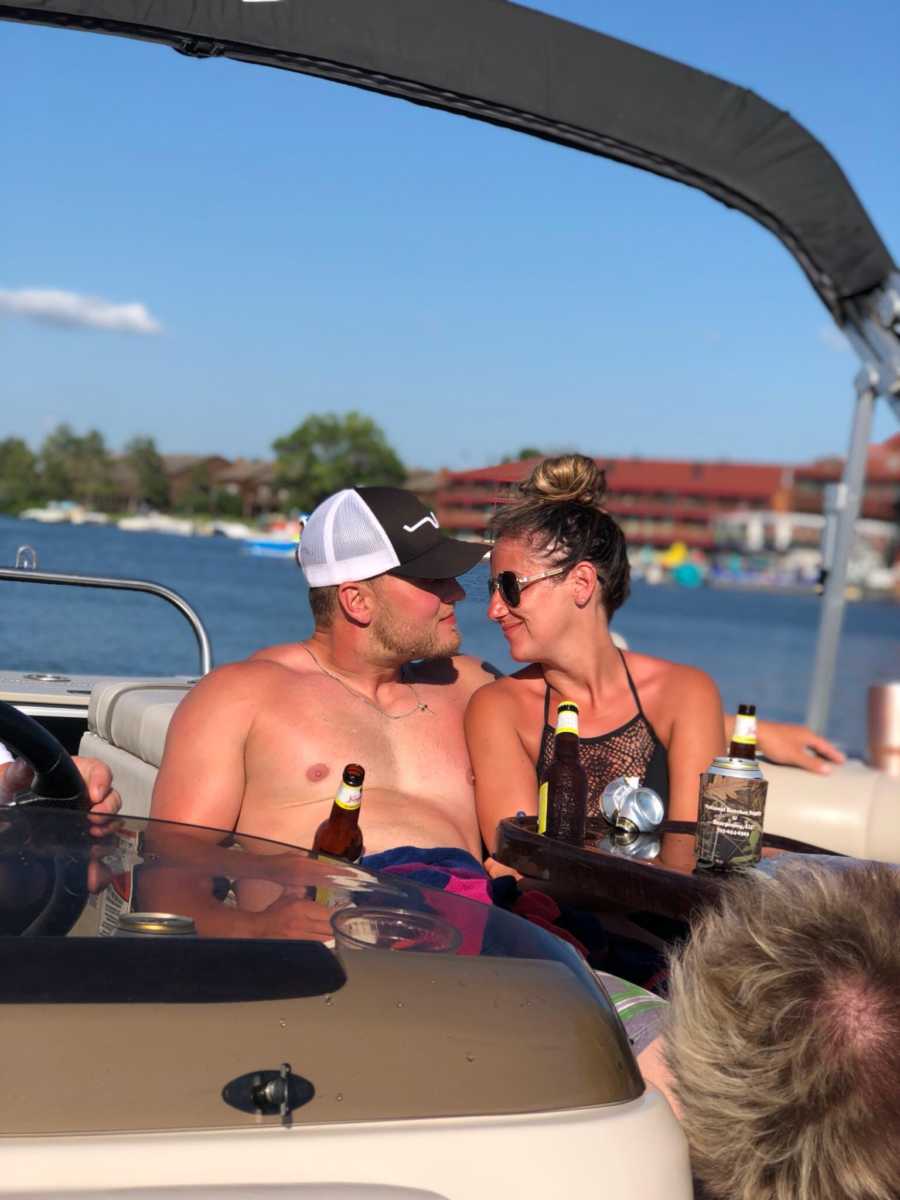 It's not easy starting your life over in your late twenties. So much of your life has been lived and memories have been made that will always be there. And for me, I had already started a life that I thought was going to last forever, and now I had to start over making new memories and a new life.  But starting over wasn't as scary as I thought it would be. It was exciting and it felt so good to be loved again. It's not all sunshine and rainbows, after all, I have a lot of baggage. However, Mitch is the most loving and understanding human being. I often think of how I would feel if I was in his shoes. I talk about Kyle often, and so do my family and friends. We laugh about memories and stupid things we did together, all of which don't include Mitch. We talk about a man that everyone loved and Mitch never met. For someone to be so accepting and willing to step into a role he didn't sign up for was enough for me to know that I loved him and could love someone again.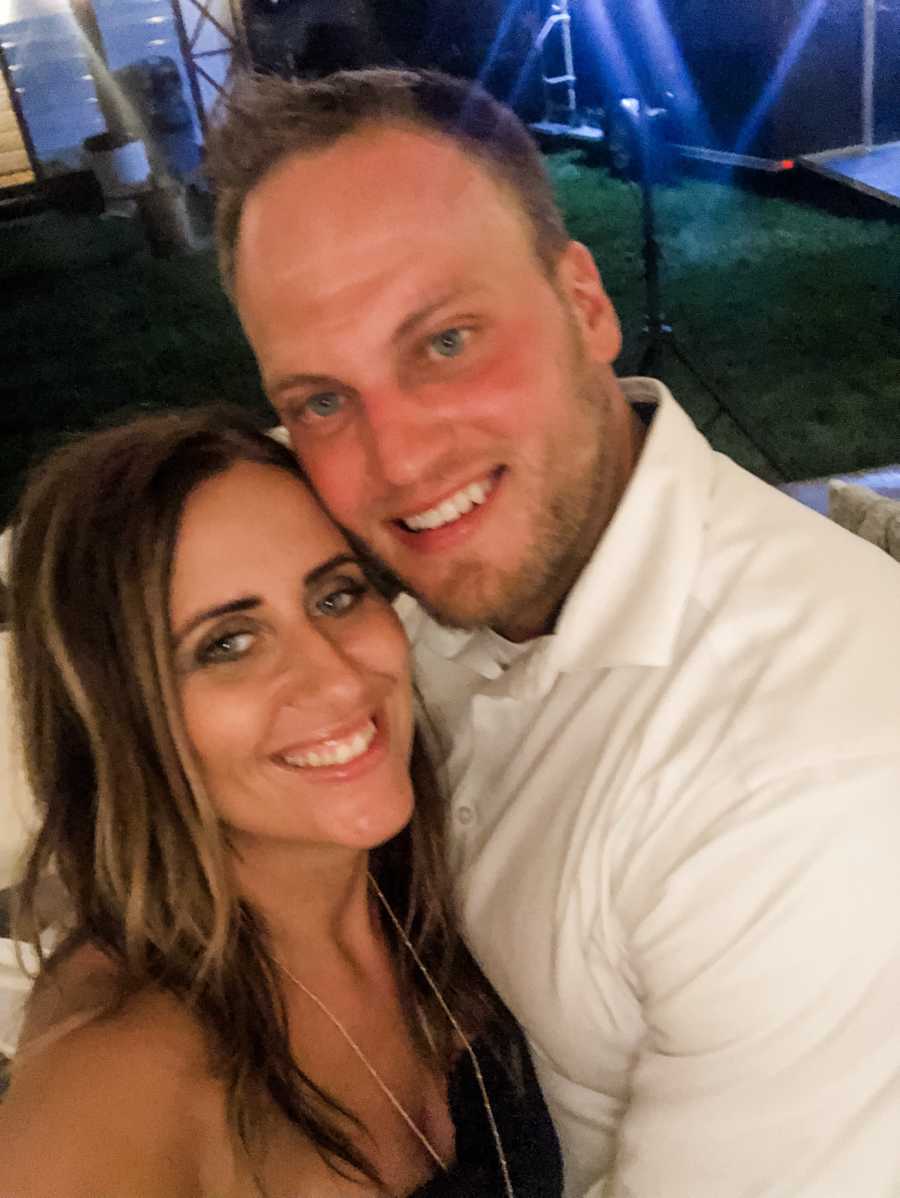 When Mitch and I first started dating, a lot of people didn't know. In fact, I purposely kept it off social media for months. I didn't want to be judged. I knew there would be negative and positive comments made but I really didn't want to hear any of it. I was so worried that others would say it was 'too soon.' I went to great lengths of making sure people from our small town didn't see us together. I would pick restaurants off the beaten path and purposefully go to stores that were not my normal spots. I remember constantly looking behind me at our local mall, to make sure there was no one I knew. I couldn't get out of there fast enough. Why was I like that? In some ways, I felt like I was cheating on Kyle and I also felt that I didn't deserve to be happy. I had convinced myself that others wouldn't understand and would just judge – and then one day, it hit me. I had to come to terms with the fact Kyle wasn't coming back. I also had to accept the fact that it was okay to be happy with someone else and nobody else's opinion really mattered. The day I let everything go was the best feeling in the world. It allowed me to truly give myself to someone else and live a life I deserved once again.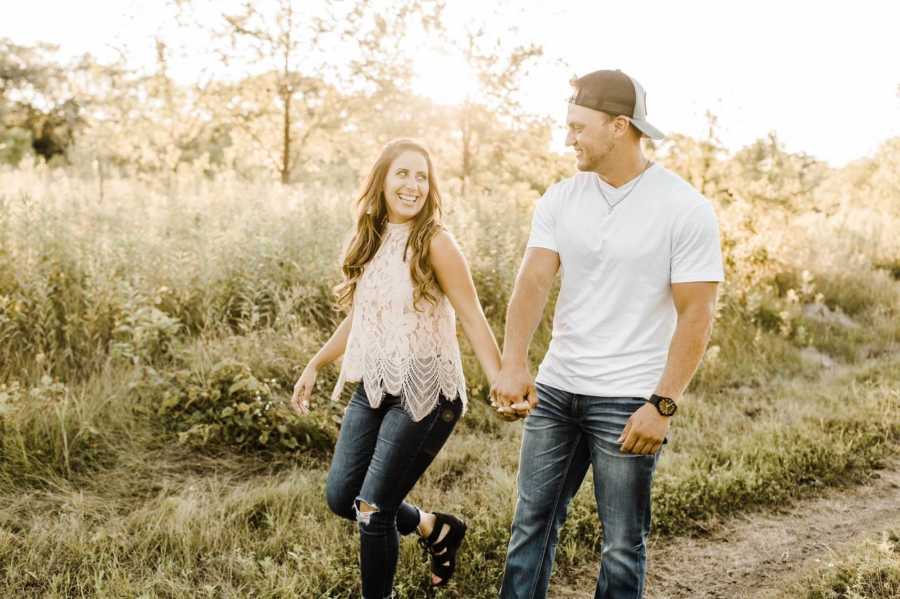 Last year seemed to fly by. Mitch and I spent weekends at the lake, nights with friends, winter vacations in South Padre, Mexico, and Colorado. We had a ton of fun making memories and building a life together. Mitch from the beginning was genuine and accepting. He made me smile again and picked me up on the tough days. More than anything, he loves me for everything I am and everything I am not.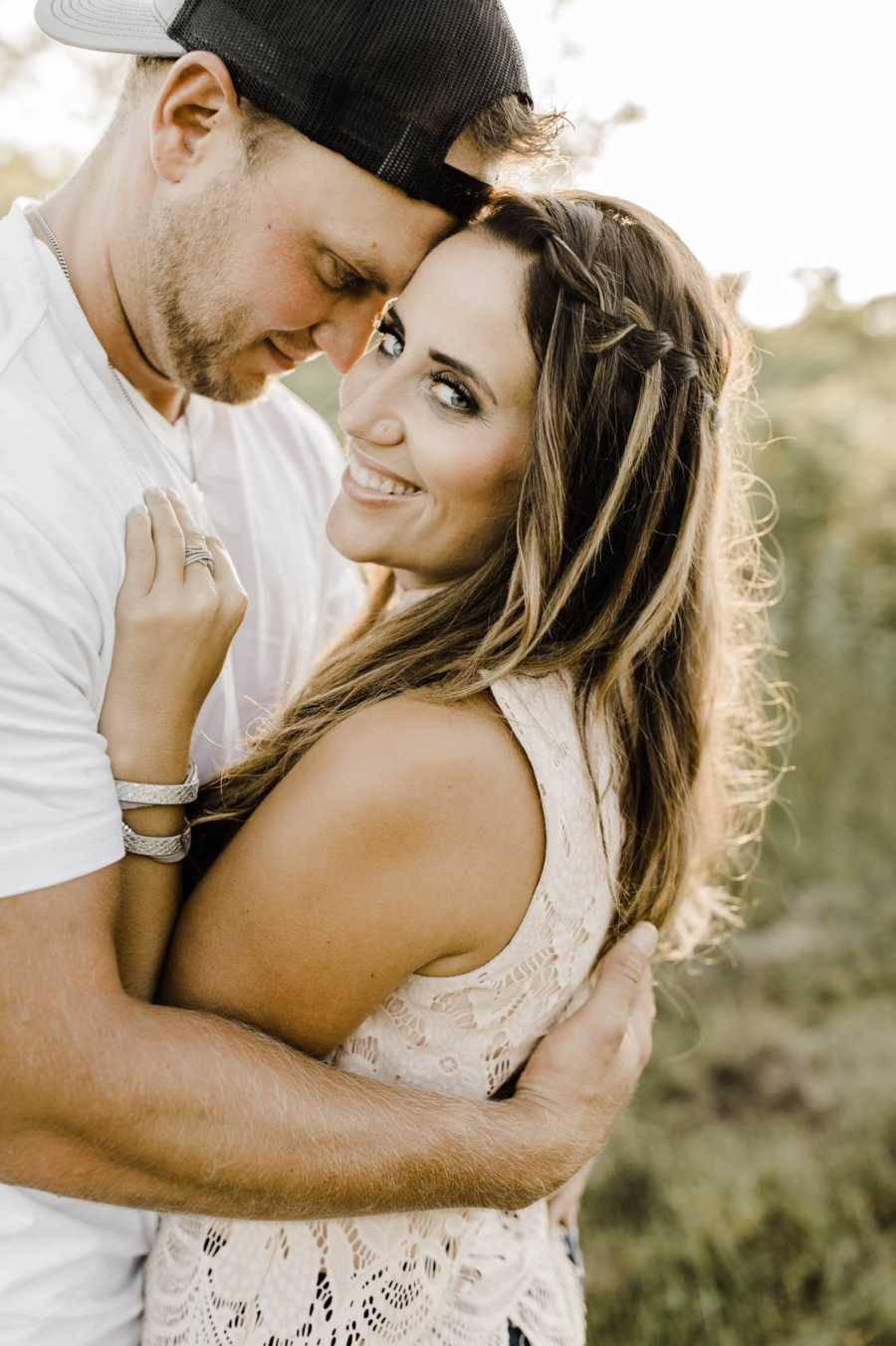 In June of this year, our life got a little more exciting – we found out we were expecting a child. When I took the pregnancy test, I cried. I was so happy but felt so guilty again. I felt guilty because I knew how much Kyle wanted to be a Dad, but he once again reminded me all was good in a different way. I am due just four days after mine and Kyle's wedding anniversary. A coincidence by no means in my opinion. I know he's smiling down – he had a part in that.
Mitch and I couldn't be more excited to welcome a baby girl in February, an exciting and new adventure together.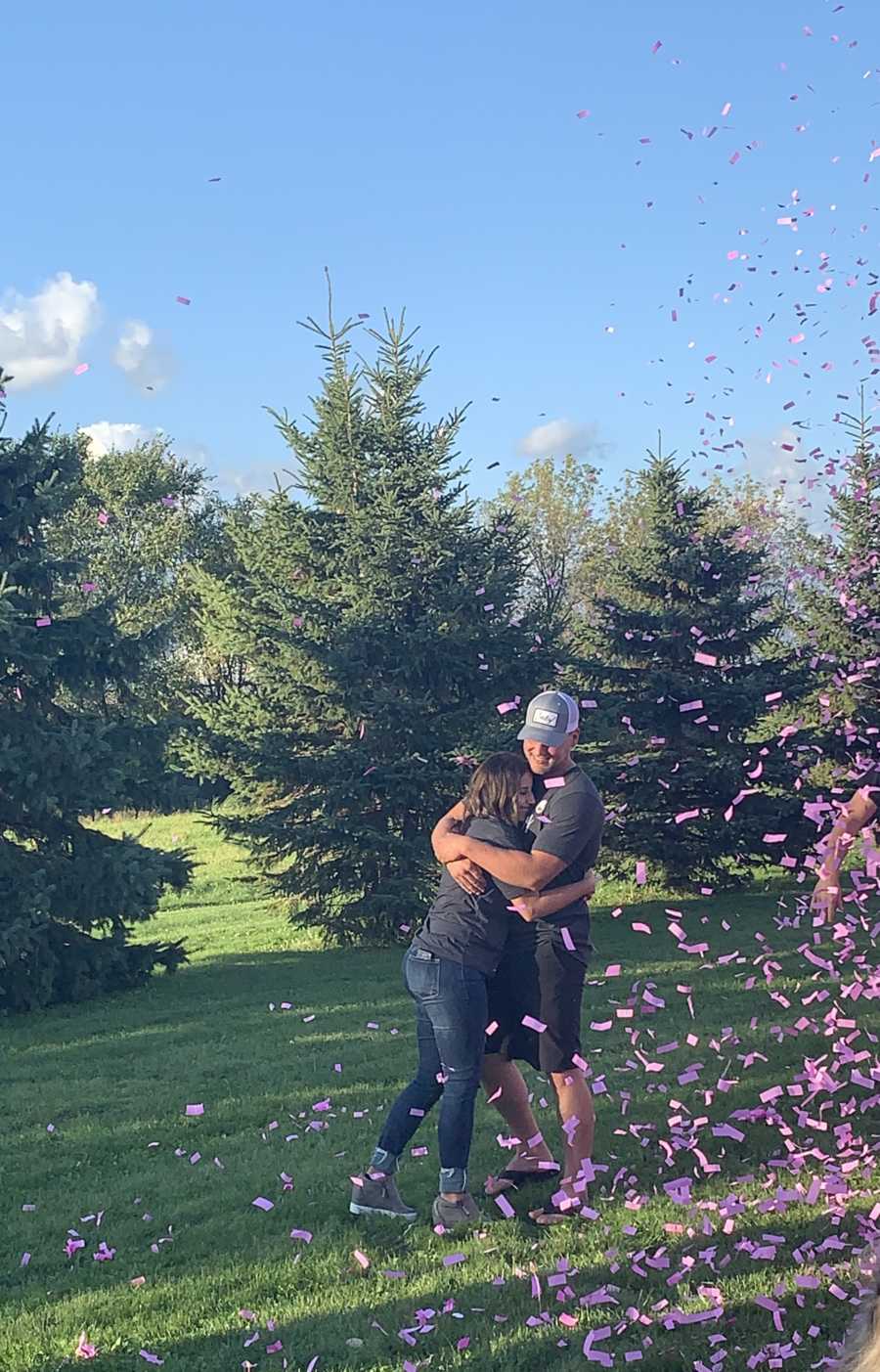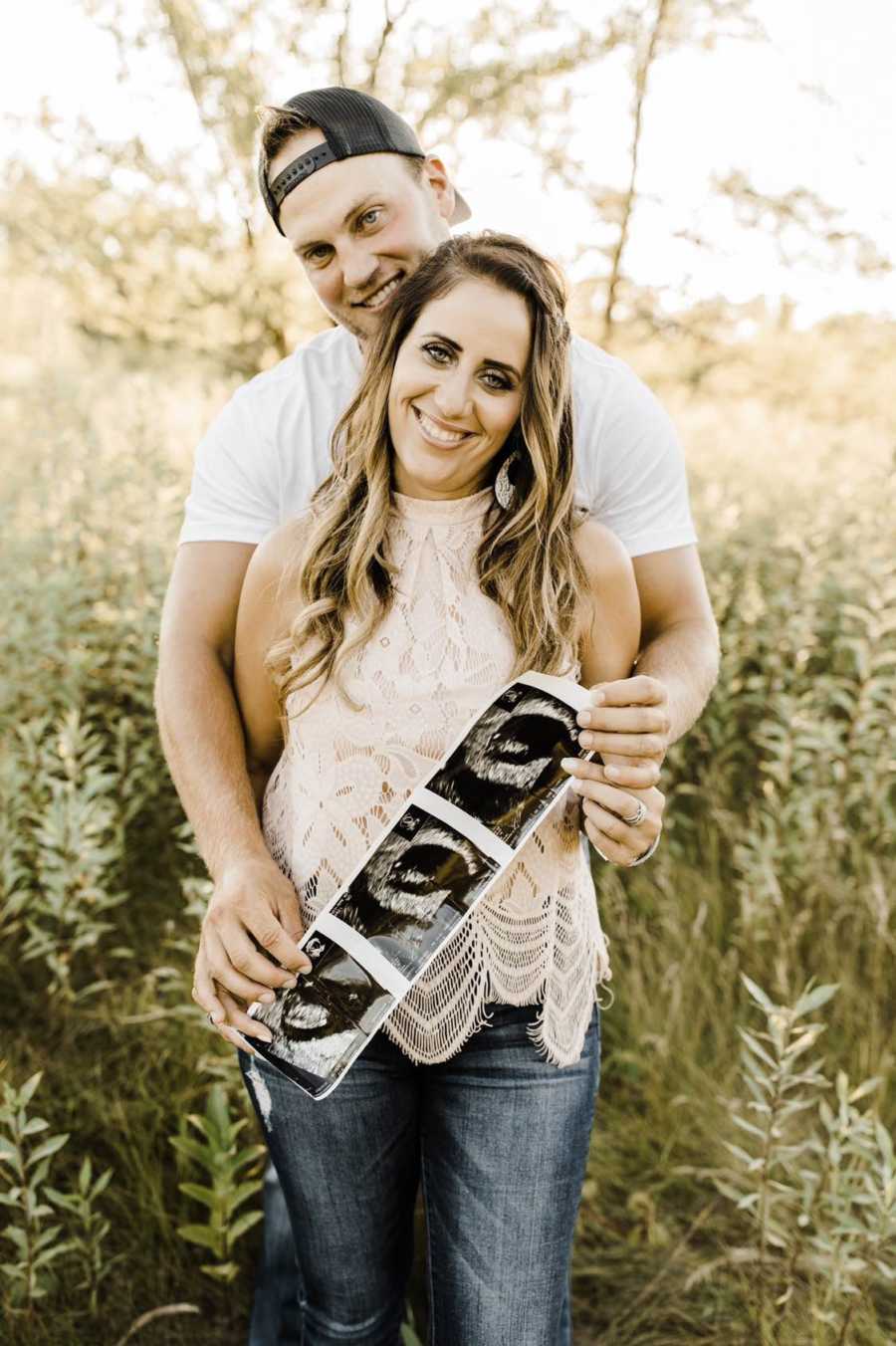 Moving forward with your life is scary after losing your best friend. It seems like you are letting go of everything that once was. Reality is, you aren't letting go because they will always be a part of your heart and memories. I believe nobody is meant to live their life alone. Find someone who accepts your past and loves you for who you are. After all, nobody chooses this life. I'm living proof that love after loss is possible. I am blessed and forever grateful to be loved by two amazing men. Love and faith always prevails."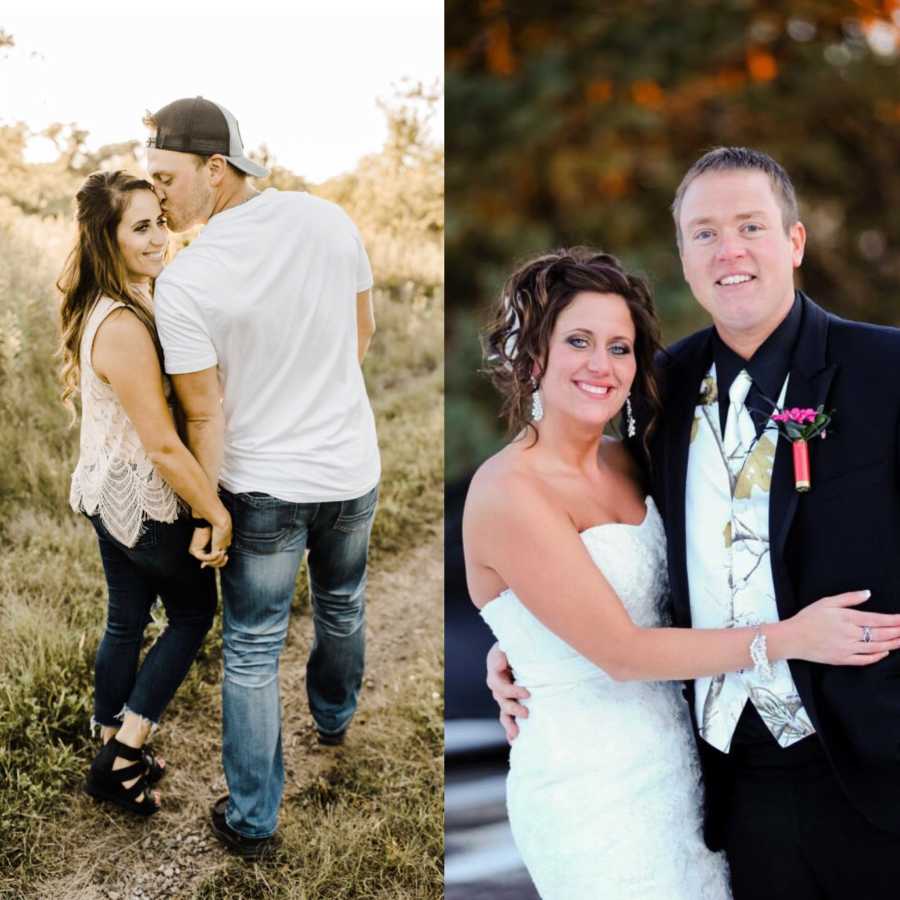 This story was submitted to Love What Matters by Kayla Strand of Sauk Rapids, Minnesota. You can follow her journey on Instagram. Find out more about INDY Foundation here. Do you have a similar experience? We'd like to hear your important journey. Submit your own story here. Be sure to subscribe to our free email newsletter for our best stories, and YouTube for our best videos.
Read Kayla's powerful backstory of losing her husband:
'I'm not scared to die, I'm scared to be forgotten. And I'm worried about you.' I had no words, just tears.': 28-year-old widow gets sign from husband in heaven, 'I'm okay Mama Bear, I made it, I'm now pain free'
Please SHARE this story on Facebook to encourage others to cherish every moment and love what matters most.