"I honestly don't think I've been more disgusted by a group of parents in my entire life, the way I was last weekend at my daughter's soccer game. I'm going to preface this by saying that I am one of the most competitive people out there. I was raised an athlete and competition is in my blood. I love a good rivalry just as much as the next guy. But I also know when to turn off my competitive switch. I think a lot more parents need to learn this feature.
My daughter Presley just turned seven. Most of the girls on her soccer team are six. All of them are first graders. Only two of them have ever played a season of soccer before this, Presley being one of them. This sport is brand new to our team of nine girls. Brand new. All they knew going into this is that they shouldn't touch the ball with their hands. That's about it.
This league is recreational. It's the one where anyone can sign up. And when I say anyone, I mean anyone. Anyone's sister, niece, granddaughter, etc. Oh, your young daughter wants to give soccer a shot? Awesome! Sign up! Pay the $100 fee and they'll spend the next 11 weeks learning the game. You practice once a week and then play one game every Saturday.
There are no tryouts. Everyone is accepted. There are no playoffs at the end. Everyone plays the same amount of games. There is no 'travel' involved. Everyone plays their games at the same fields, week in and week out. Everyone takes a trophy home in the end. This is recreational soccer. The fun league. The 'hangout with your friends' league. The one that really isn't that serious. At all. Oh, and they don't keep score.
Again, these kids are six. Some of them seven.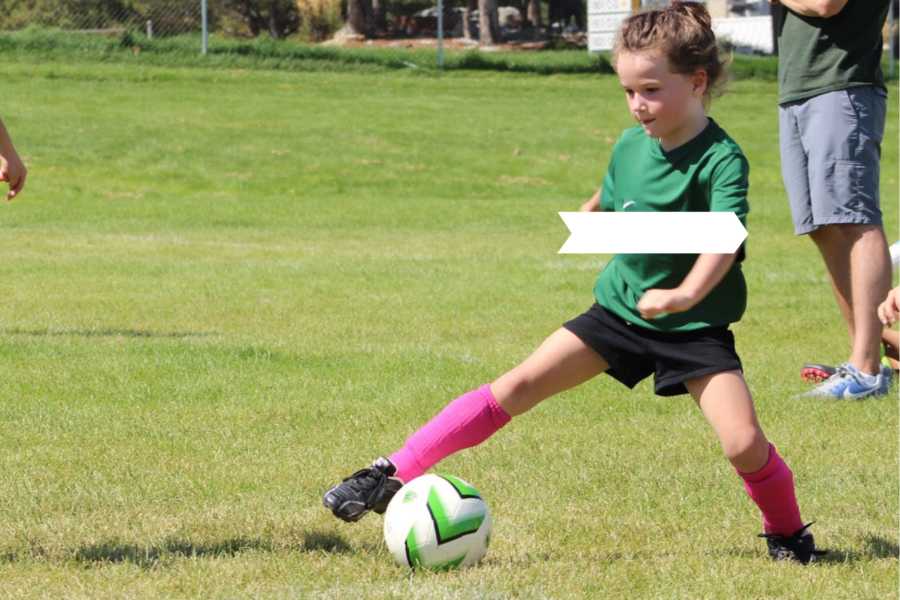 One of the moms on our team even took the time to make a really fun sign for our team. The girls got to pick a team name and they chose the Snow Wolves. Then one of the moms spent a weekend of her time creating this amazing masterpiece that the girls get to show off at their games. It's just a cool added bonus of excitement for them to enjoy. Plus, I personally appreciate those creative mamas who find ways to make activities more exciting for kids.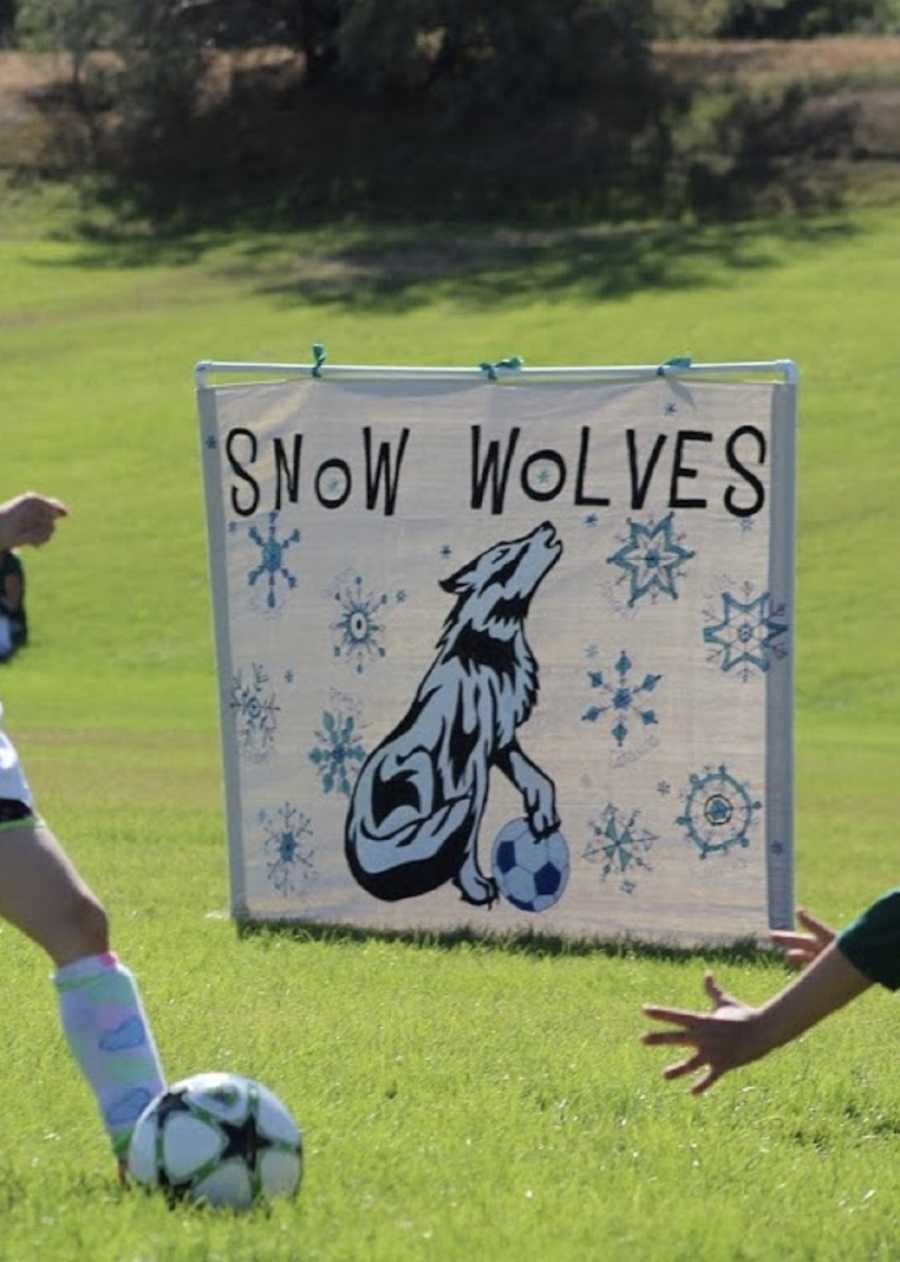 So here we are in week three. Everyone has more of an idea of what's going on. They have all really solidified the rule in their brains of not touching the ball. They know to kick the ball towards THAT goal during the first part of the game and to kick it towards the other one during the second part.
They all take turns playing goalie. There are no referees. The coaches take on that role, on top of yelling out directions mid-play. Everything is very basic. Very much a beginner stage.
At least…that's what I thought.
During the first two games, both teams were on the same page. Both teams were just starting out, just learning, and everyone was still trying to figure out exactly what to do. All of us parents on the sidelines just clapped, cheered, and all around had great attitudes about everything we watched. We giggled a few times when our girls would bend down to try to touch the ball and we held our breath for a second when they would trip and face plant. All in all, we could tell our girls were just having fun out there with their new friends. It was really fun to watch them all out there, learning to work together.
Enter week three.
I knew within about 2 minutes of this game that this would be a whole different experience. The other team was clearly better. Which isn't a bad thing! Some kids have just picked up a sport really quickly from a young age. You could tell this team had been playing together for a while. I mean you could tell these girls had been playing for years. So I buckled down and just prayed this game wouldn't completely defeat our girls.
Us parents still cheered them on from the sidelines. We tried our hardest to keep their spirits up. We rallied together to make sure they knew we were still really happy to be there watching them play.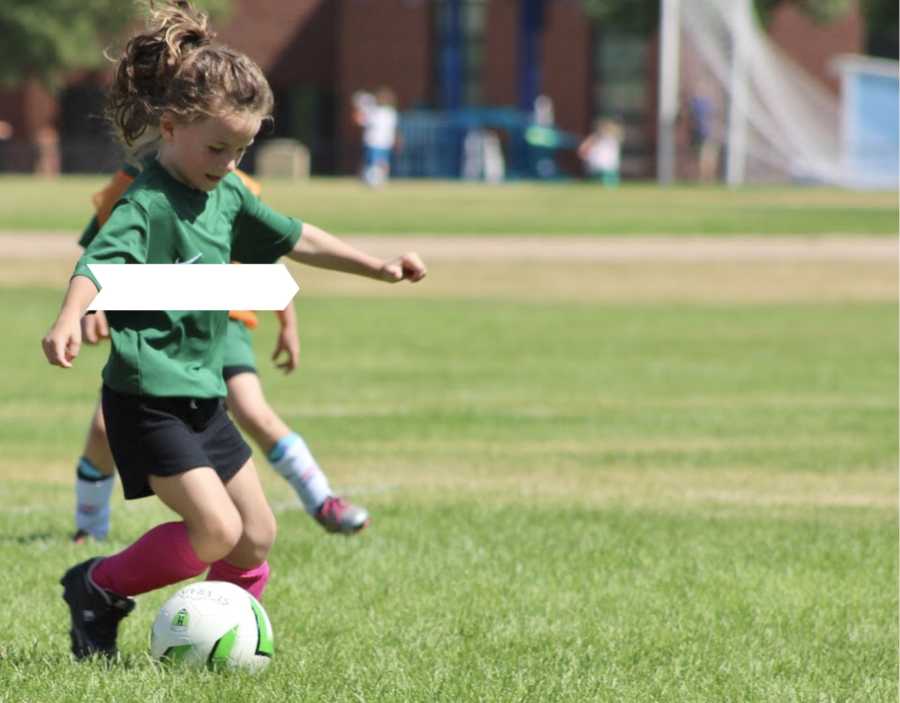 The parents on the other team, however, had their own agenda. They started making fun of our girls, pretty much from the get-go.
When one of our girls got a break away and tripped over the ball, one parent giggled, 'soccer dribbling is a pretty basic skill!'
When the ball went behind the goal, one of our girls grabbed it and put it on the corner for a corner kick. Instead of kicking it towards the goal, she kicked it up the field. A parent laughed and said, 'She does realize she's in a green jersey right? That means kick it to a GREEN player! Not a white one! Hahaha'
When our girls would kick…ever…they'd mention how our team needed to learn how to kick with the side of their foot and not their toe. (Which they try working on at every single practice up until this point. But again, we're still just in week three.)
When one of our girls didn't aggressively go after the ball and sort of just stood back, one parent mentioned that 'you have to actually try.'
And my personal favorite:
When our goalie grabbed the ball and waited for both teams to sub out players, she was messing around with the ball and threw it in the air. The ball rolled into the goal and one parent yelled out, 'Hey! The ball went in the goal! That's a point for us!!'
Newsflash: WE DON'T KEEP SCORE!
I mean…really? Really? Making fun of little girls during their first month of playing a sport? Real adult of you. Real mature. Three big claps. Thank you for already trying to ruin a FUN activity for these girls. You know, those first-grade girls.
This is recreational soccer. This isn't a college showcase. These girls are brand new. I realize your kid is the best of the best at this age. Good for you for getting them into it while they were still in the womb. Good for you for thinking your kid is going to the Olympics on Team USA.
But for the love of all things holy, have some respect for the kids who are just trying something new. Appreciate them stepping out of their comfort zone and doing something active while also learning how to work as a team. Because for the majority of us parents, that's all we want. We just want our kids out there doing something instead of sitting around inside every weekend. We are glad they're learning teamwork, accountability, and commitment. We are glad they have enough will power to try.
I do hope your kid goes to the Olympics one day. You know why? Because I'm team 'cheer for everyone!' I'm supportive of all of the kids. Especially when they're six. I still continued to clap for your team even after they scored countless goals. You know why? Because it's awesome that your girls are so talented. It's amazing that they are so passionate already about something. I saw the joy in their faces every time they scored. I wanted them to know that even the other team's parents were proud of them.
I'm sorry you couldn't do the same for ours. Cheering for ALL of the kids at this age goes a long way. We're all sitting on the sidelines together freezing our butts off. It'd be nice if the attitudes of all of the parents were warm. Nobody wants to get all bundled up to sit around a bunch of negativity.
Parents, do better. If you take this stuff so seriously, then stay out of recreational activities and find yourselves a private travel league. We don't need the negativity in the fun zone."
From podcasts to video shows, parenting resources to happy tears – subscribe to the Love What Matters community on YouTube.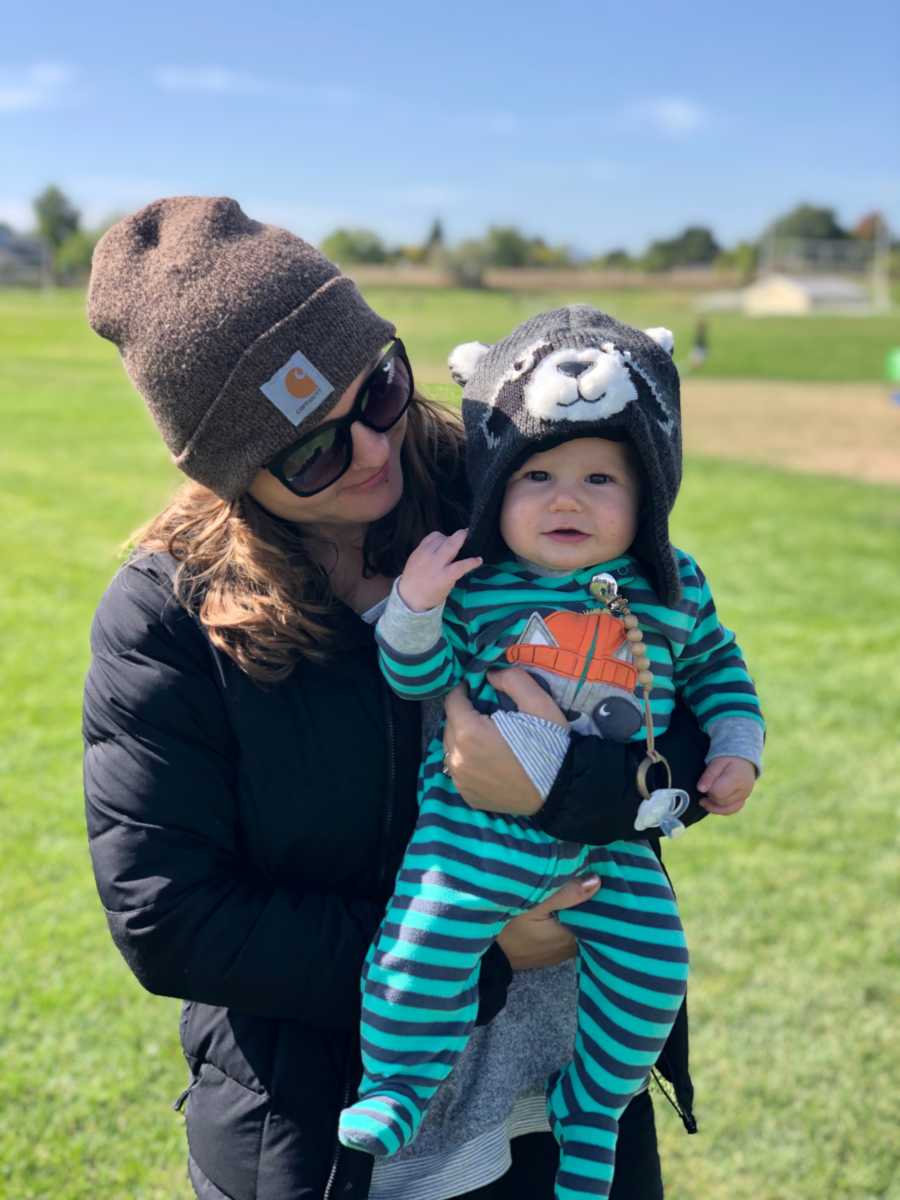 This story was submitted to Love What Matters by Molly Schultz of Tried and True Mama. You can follow her on Instagram. Do you have a similar experience? We'd like to hear your important journey. Submit your own story here. Be sure to subscribe to our free email newsletter for our best stories, and YouTube for our best videos.
Read more powerful stories of mom life:
'MA'AM!!! Ma'am stop! Please stop! You forgot your baby in the car!' I didn't even realize she was talking me.': Mom caught off guard when stranger 'causes a scene' in grocery store parking lot
'I stood up. 'Screw this, I'm done! Get upstairs! You're taking a bath!': Mom credits 'random post' for reminding her water is the cure-all for her kids' epic tantrums
'This is crazy! We don't have any pink hats left. This has NEVER happened before.': Mom realizes signs from her dad in heaven were 'loud' throughout pregnancy with son
Provide strength and encouragement for other mamas. SHARE this story on Facebook with your friends and family.