"Two years ago, I experienced the worst day of my life. My best friend and husband left this world and I felt completely and utterly alone. My life was turned upside and I didn't see how I could ever be happy again.
My husband, Justin, and I had known each other pretty much our whole lives. We were friends in high school and even better friends in college. Finally, our timing aligned and we started to date. We were married in May 2013, and I couldn't have been happier with the way my life had turned out. It was easy marrying my best friend. It felt so right, and we were so happy. A couple of months after we were married, Justin was complaining about his chest hurting. He went to urgent care, and that's when they found the tumor. It felt like the room was moving in slow motion when I heard the word cancer come out of the doctor's mouth. How could this be happening? We were just about to start our lives together.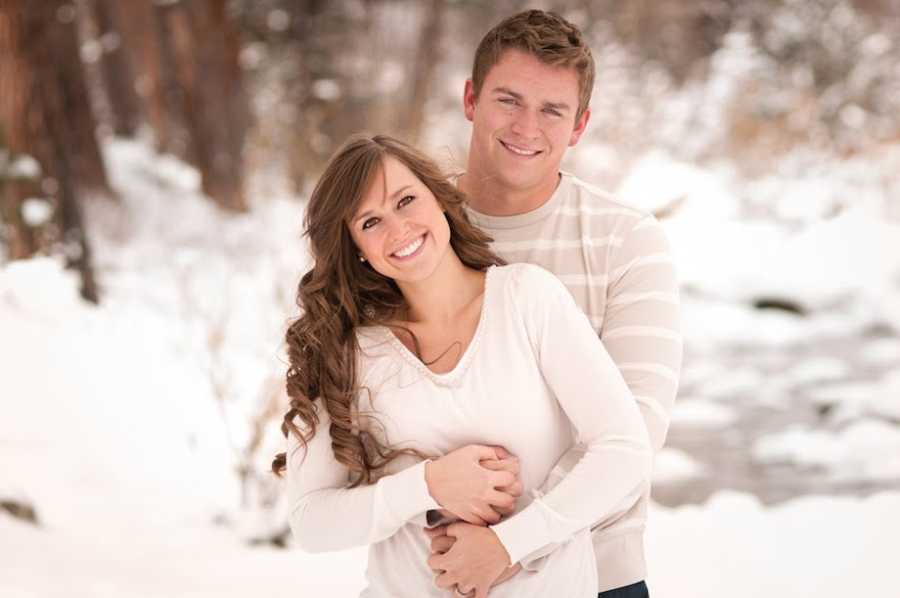 With months of chemo and surgery, he beat cancer and I thought that was the end of it. I'll never forget the crushing feeling of hearing it had returned. I'll never forget being in our two-bedroom apartment, sobbing uncontrollably and screaming at the top of my lungs. I was consumed with so much anger and sadness, I lost all hope.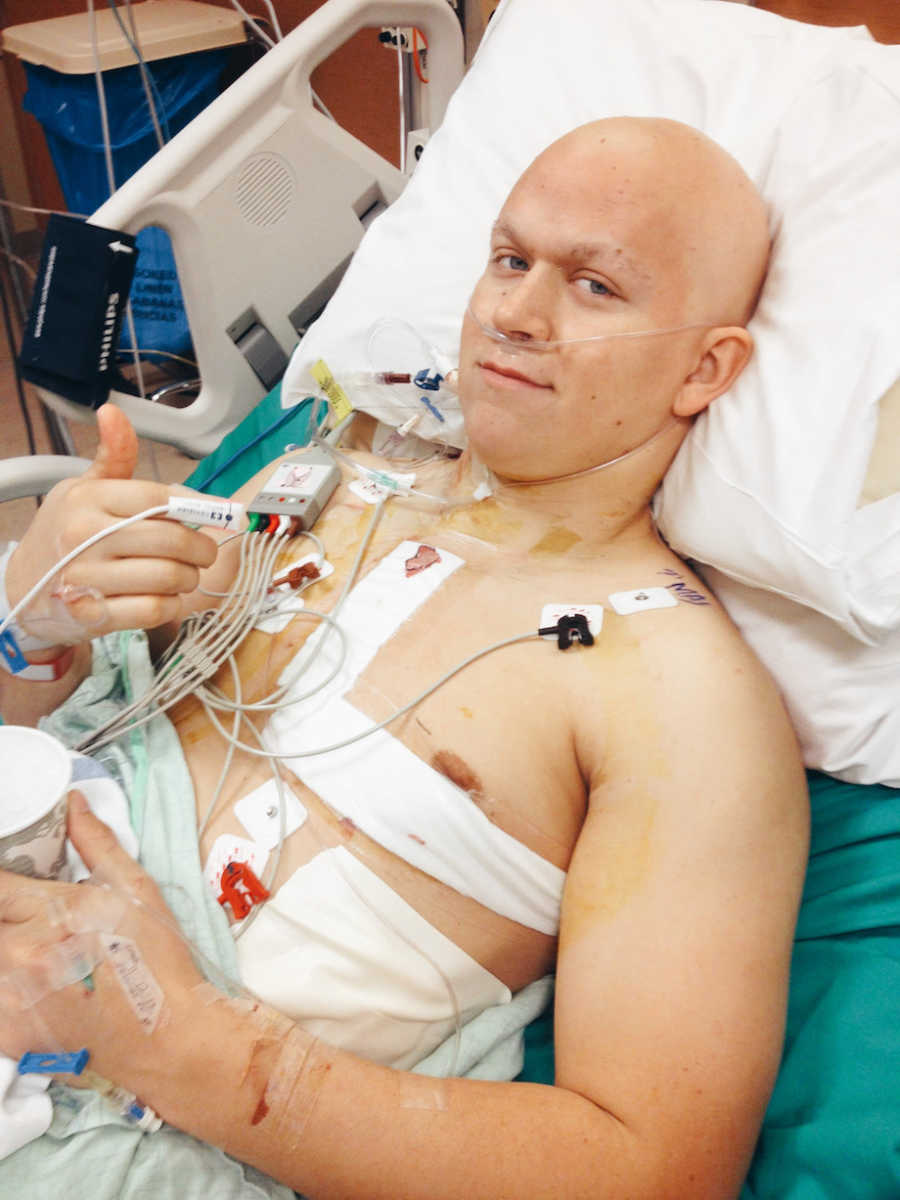 This new tumor was rare and the odds were not in our favor. The medical options were dwindling. After some time, they were able to find outpatient chemotherapy that, while it didn't shrink the tumor, prevented it from growing. We were so happy they were able to find something to keep the cancer at bay. Life moved on, and we were able to live a semi-normal life again.
We finally had time to start thinking about starting a family. Cancer had already taken so much away from us, but there was one thing we weren't going to let cancer take from us: the chance to start a family. Through invitro fertilization, we were able to start a family. We decided to implant one embryo and we were shocked to find out our one embryo had split into two. We were going to be parents of not only one little baby, but twins. We were beyond excited!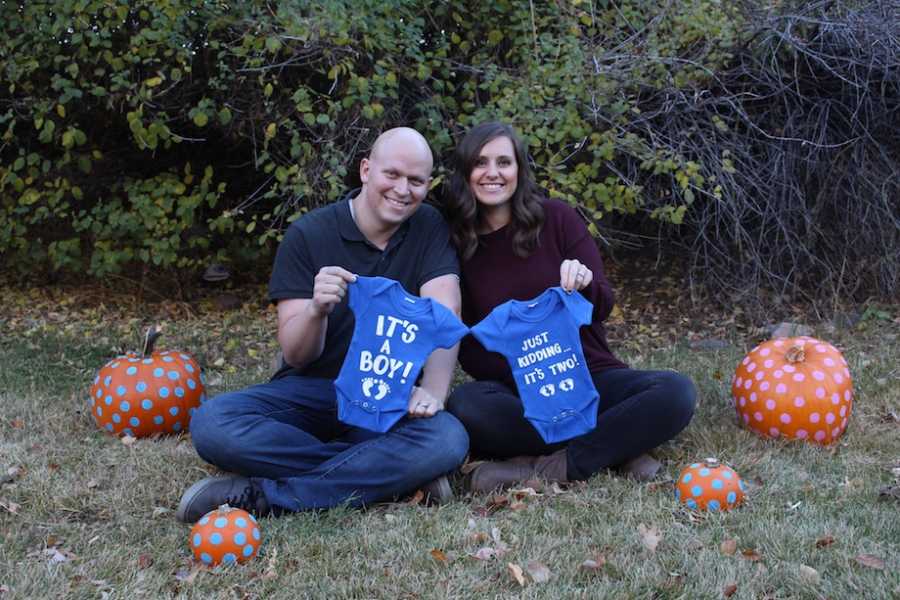 When I was seven months pregnant, Justin's health rapidly declined and he was admitted to the hospital. With many prayers and a miracle, he lived to see the birth of our sons and was able to enjoy a few precious months with them.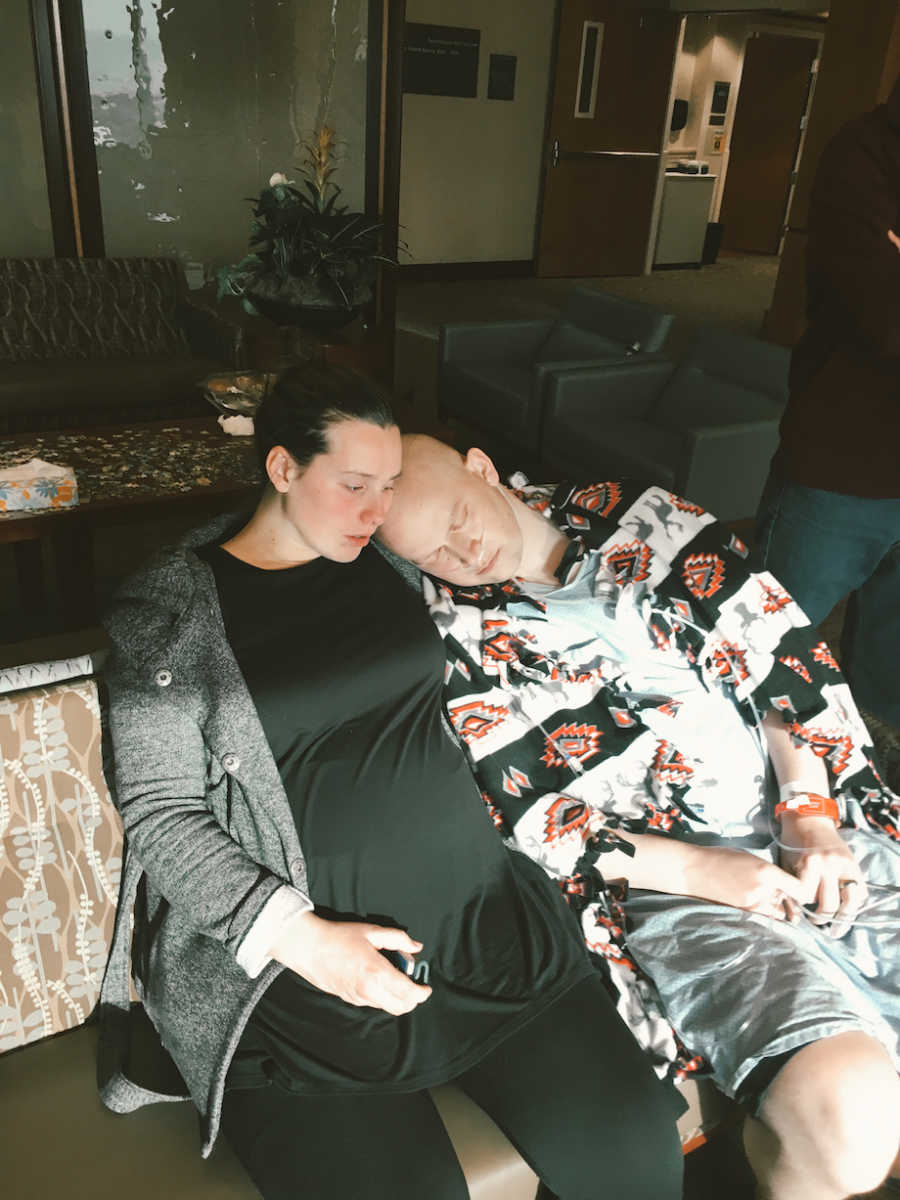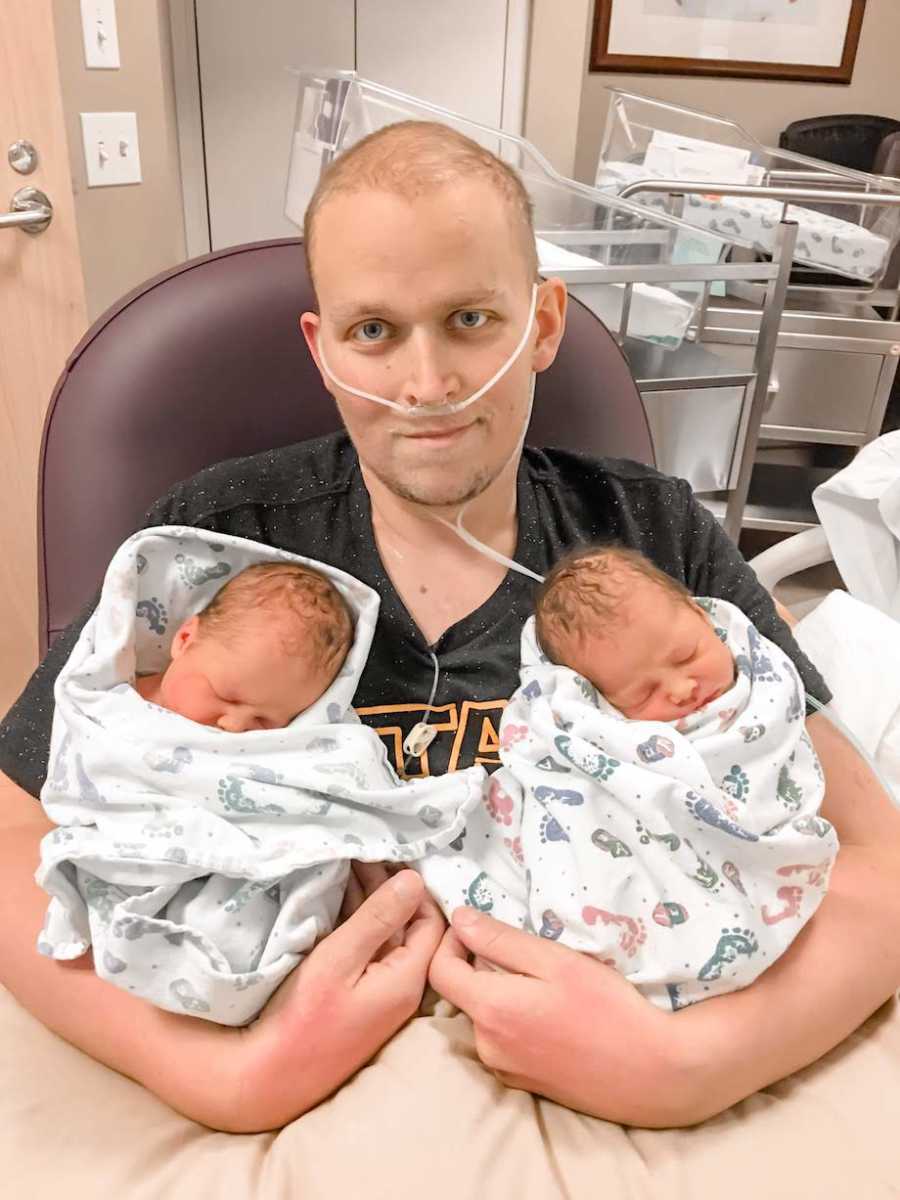 It has been two years since he has passed away. On the anniversary of his death, I went back to read the post I had written the day he died.
Two years ago I wrote:
'I'm writing a post I thought I would never have to write. I believed and hoped so badly I wouldn't have to. Justin had been in a lot of pain the last couple of days. This morning when we went to check on him, he wasn't breathing. We got him comfortable enough last night to fall asleep. Justin and I read Scripture together before going to bed and that was the last time I saw him. He was home around the people he loved.
I did get a sweet moment with him yesterday where he and I were able to talk. He was so weak and could barely say anything, but we shared some thoughts with each other. He told me he was so tired and was trying so hard to hold on for me and the boys, but he didn't know how much strength he had left in him. He said we had done everything we were supposed to and it was in God's hands. I think he knew it was time and was ready to let go. He has suffered for so long and he is free now.
I kept thinking this morning I wish he wrote letters to the boys or did things to prepare for this, but we had so much hope, it was hard to have those conversations. We lived each day talking about things like when he would take the boys fishing. When he would go back to work. Even last night, he was saying how when this was over he wanted to go to the Tetons again. We believed he would get better and lived each day to that belief.
For a moment, I was angry at that hope. We could have planned better and had letters for the boys. But then I thought about how hope was the reason he lived so long. That hope was how he sat next to me while I gave birth. That hope was how he saw his boys. That hope was how we had a couple of months as a family. We never lived a day thinking he would die and I think that was the best way to live.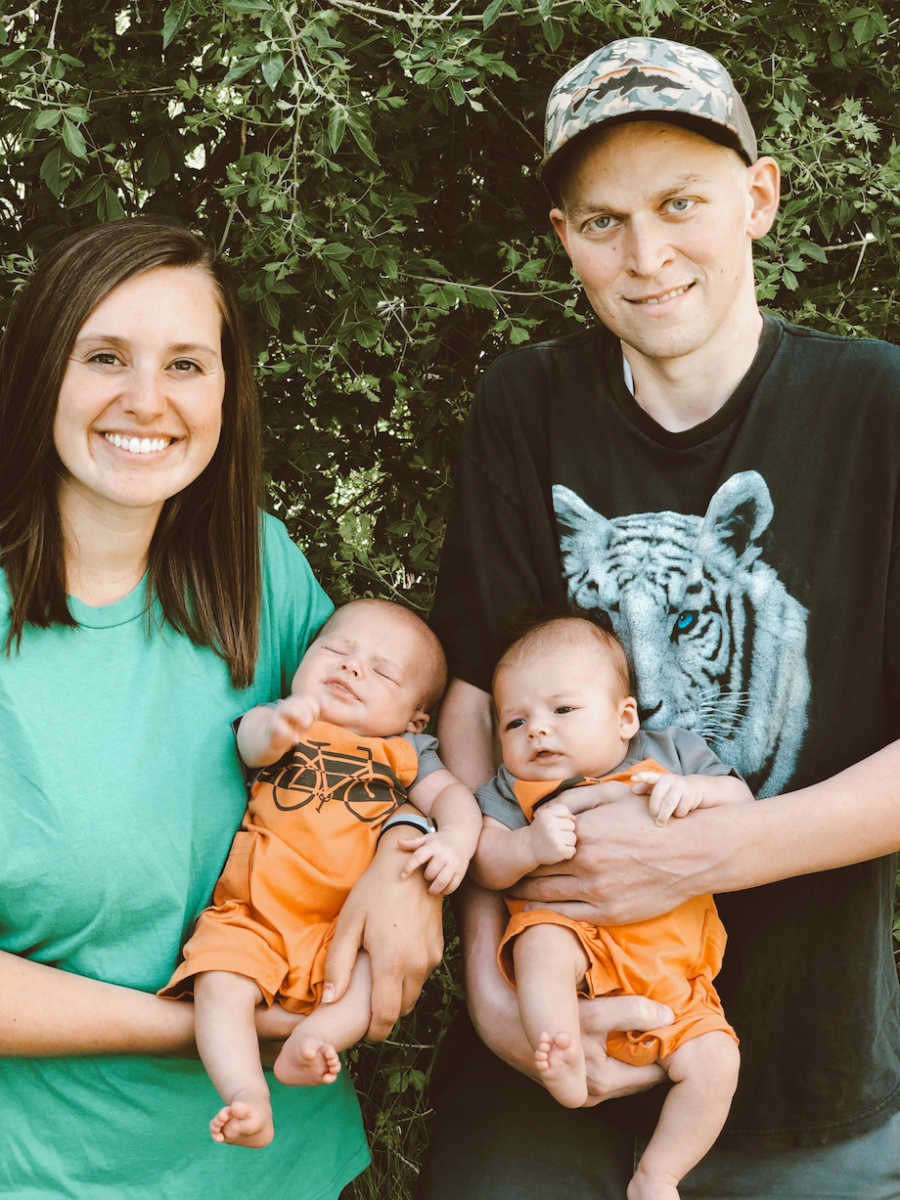 I feel an ache and pain I have never felt before in my life. I'm scared to wake up tomorrow and the next day. He was my person who treated me like a queen, even when he was so sick. He knew exactly how to make me feel better and make me laugh.
I don't know how I'll keep going, but I'm grateful for these two beautiful boys to keep me living. I'm so grateful for the knowledge I will see him again. I keep having to remind myself this life is just a moment. I will be with him for eternity. It's easy to say that, but the ache of each day without him will be unbearable. I'm hoping it will get easier.
Last night we watched Remember the Titans. He was too weak to watch but listened to the whole movie. He would smile at his favorite parts and wished he could sing some of the songs. It was meant to be because it reminded me of his Facebook post when he was in the hospital. He said, 'Coach, I'm hurt, I ain't dead.' He truly had that attitude up until his last breath. He was the strongest person I know! He fought so hard to be here for me and the boys. He was a beautiful soul!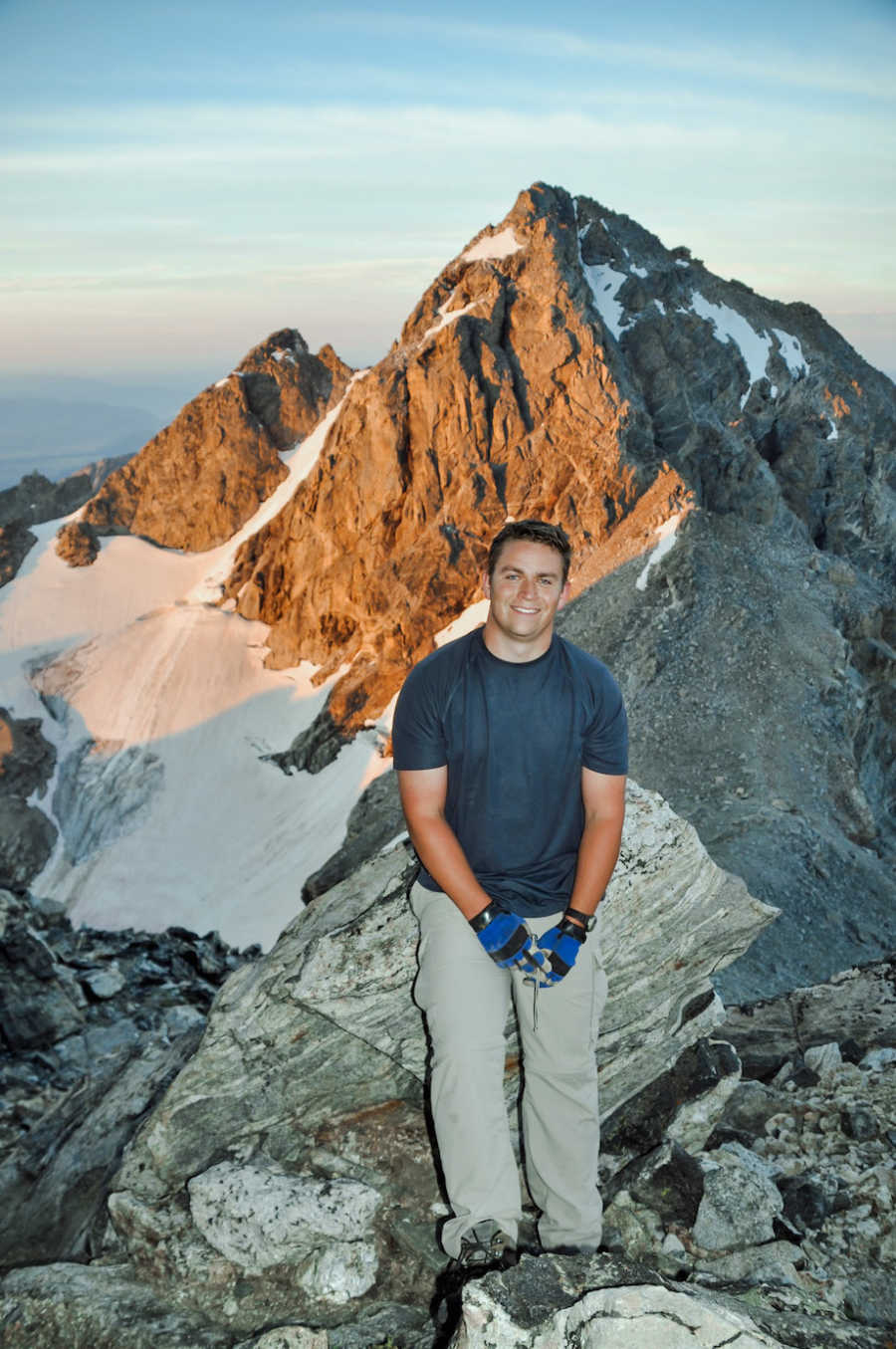 I held his hand one last time this morning. Whenever we held hands we would give each other hand squeezes meaning 'I love you.' We did it yesterday when he was too weak to speak. He squeezed my hand twice. I squeezed his hand this morning for the last time. I love him more than anything! Thank you for all your prayers and love!"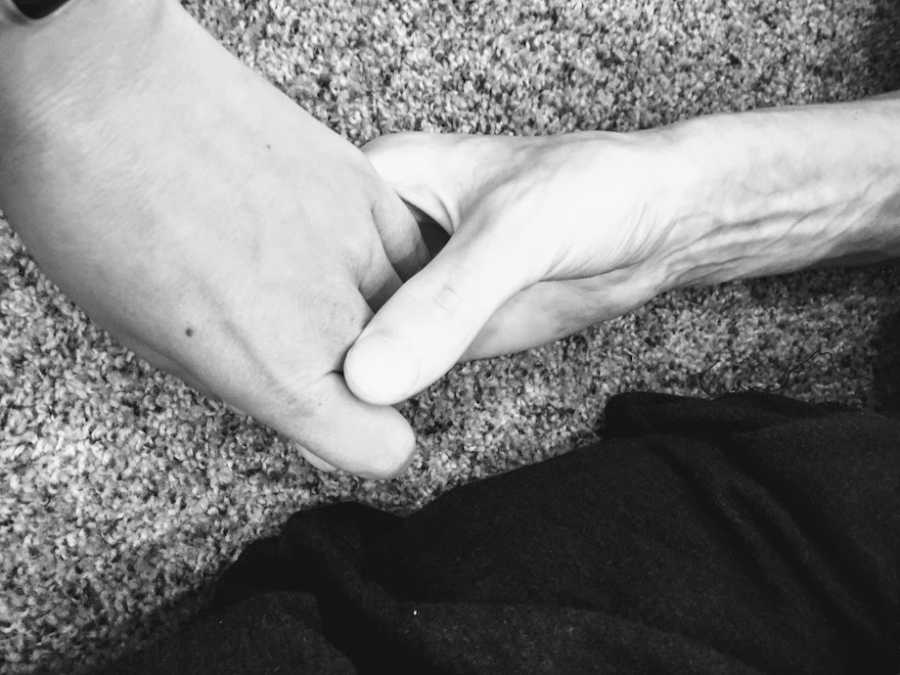 Has the pain and ache gone away since I wrote that post two years ago? No! It will never leave, just lessen a little over time. I've learned grief is extremely hard and everyone deals with it differently. There are days where I struggle to get out of bed and other days I'm able to play with my kids and enjoy the day. It's been a roller coaster of emotions and I'm sure I will spend the rest of my life navigating through it all. I'm trying really hard to accept this is my life now. There are moments of trials in our life that we hadn't planned for. Things turn out differently than we had hoped. How can I be happy with the now?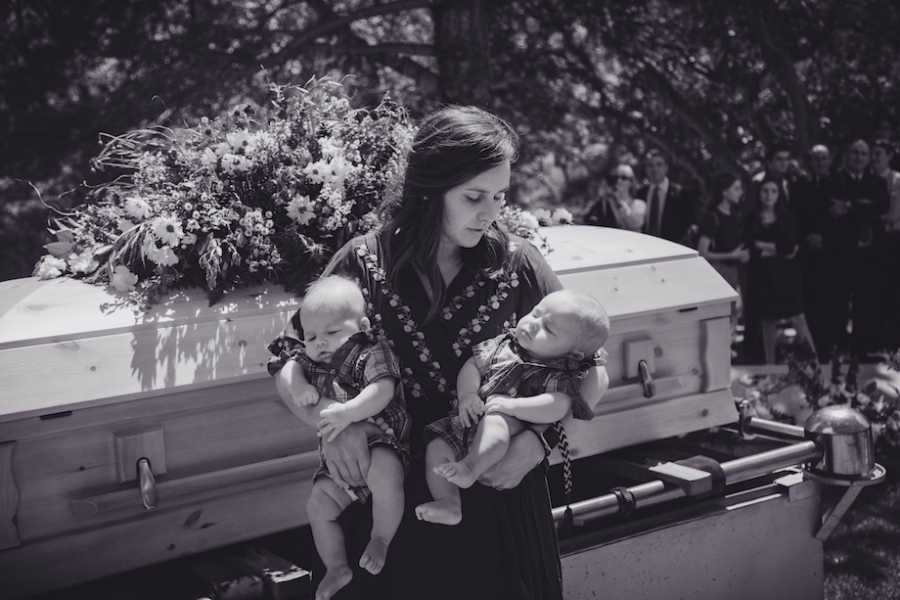 One way I have been able to deal with grief and try and find happiness is by doing positive things to remember my husband. Justin loved to hike, climb, camp, and do anything outdoors. We started a tradition to spend his birthday doing something outdoors in his honor. I invited all our friends and family to join us and it helped turn a sad day into a happy one. Things like this have helped me stay positive and continue to honor and remember him.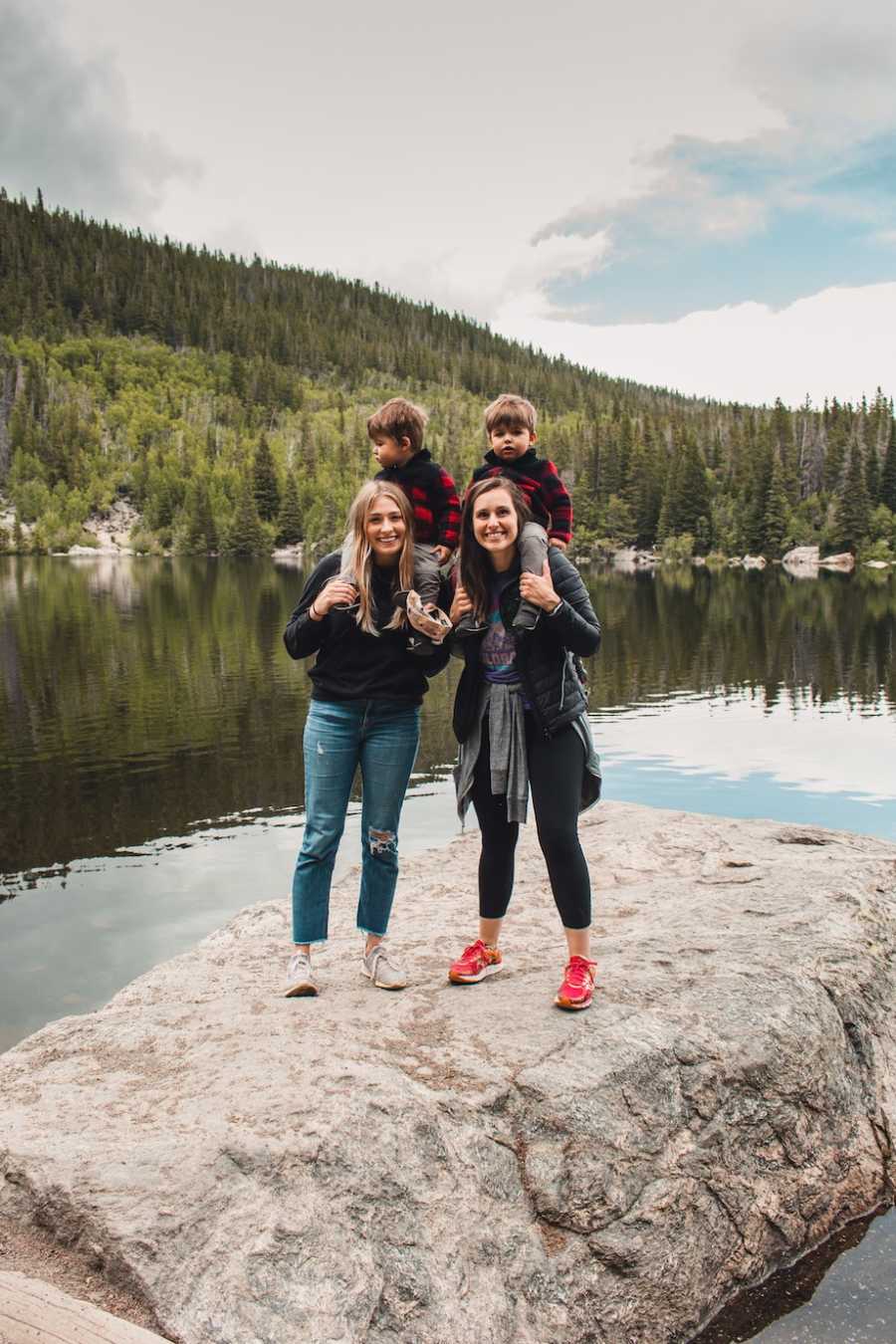 Another way I have been able to manage grief and get through each day is by talking to other widows. I learned NO ONE is exempt from trials! I wanted to share my story to help others who might be struggling, but I never imagined sharing my story would help me in return. I received messages daily from strangers sharing their stories with me. Some of them were widows, some were dealing with infertility, some had lost a child, some had lost a parent to cancer, and some were cancer patients themselves. The more people that messaged me the more I realized no one is exempt from trials in this life. We are not alone! Their stories gave me the strength to keep moving forward in my own trial. I started a place on my blog where people could share their stories and we could all comfort and uplift each other to make it through each day.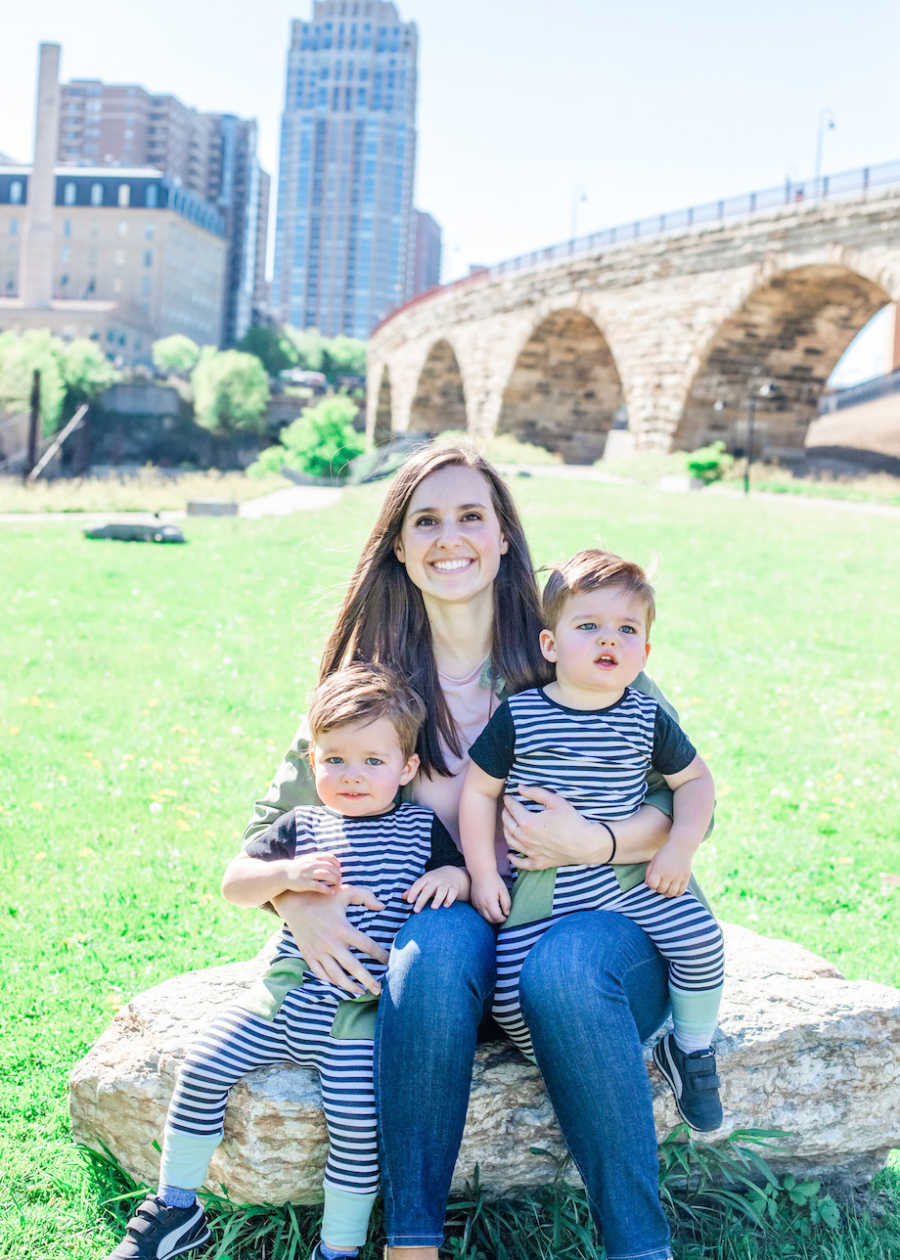 After reading the post I had written a couple of years ago I realized I still struggled with the fact my husband never wrote the boys letters. I often still have dreams where we are together and I'm desperately trying to ask him what he would have told the boys. What he wanted for their future and what he would want to say before he died. It honestly haunts me and I'm sure it always will. To help ease this pain, I asked all his friends and family to write letters to the boys for him. The letters started to pour in and I was overcome with emotion as I read through each one. Some stories were shared I hadn't even heard before and it felt like he was there with them as they wrote the letters. I decided to share one of these letters on my blog every year now on the anniversary of his death. This way my boys can read them through the years and know how great their father was.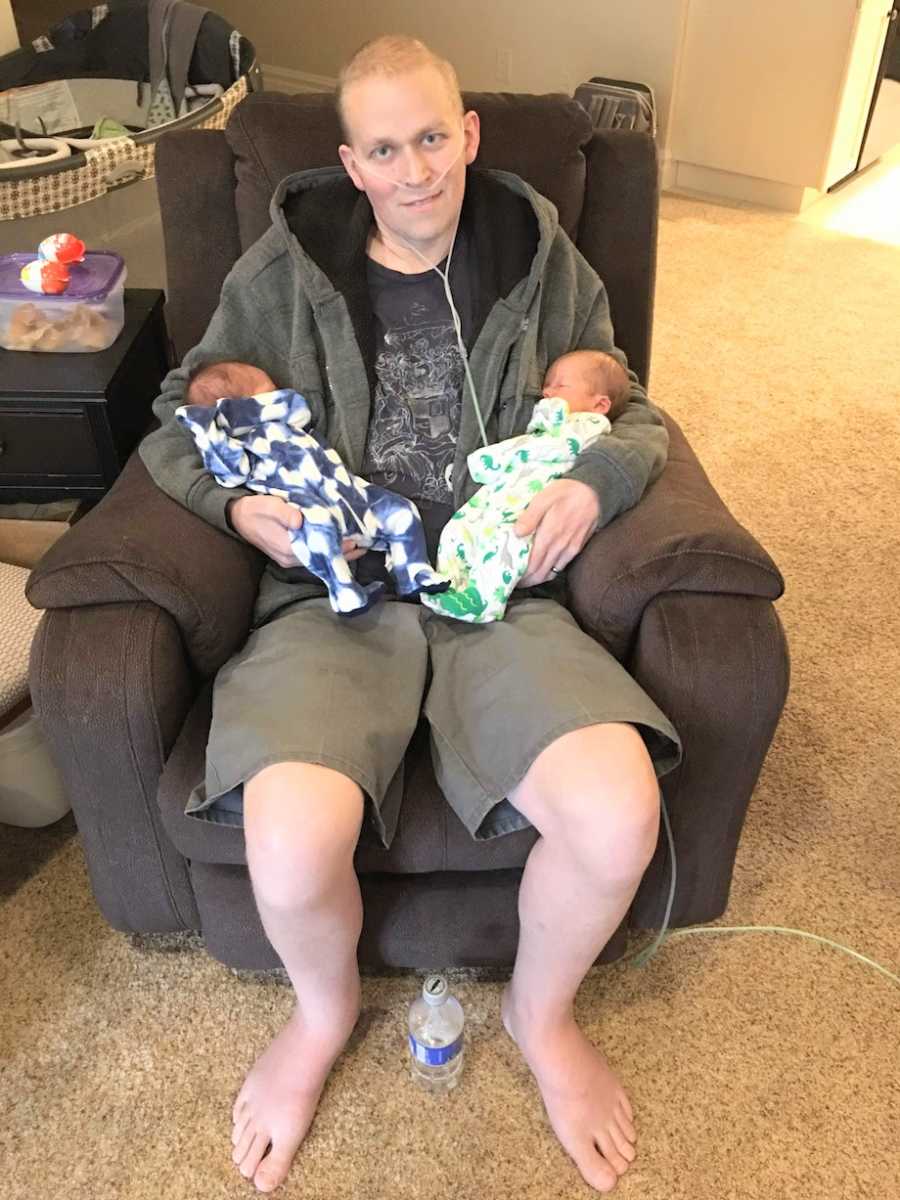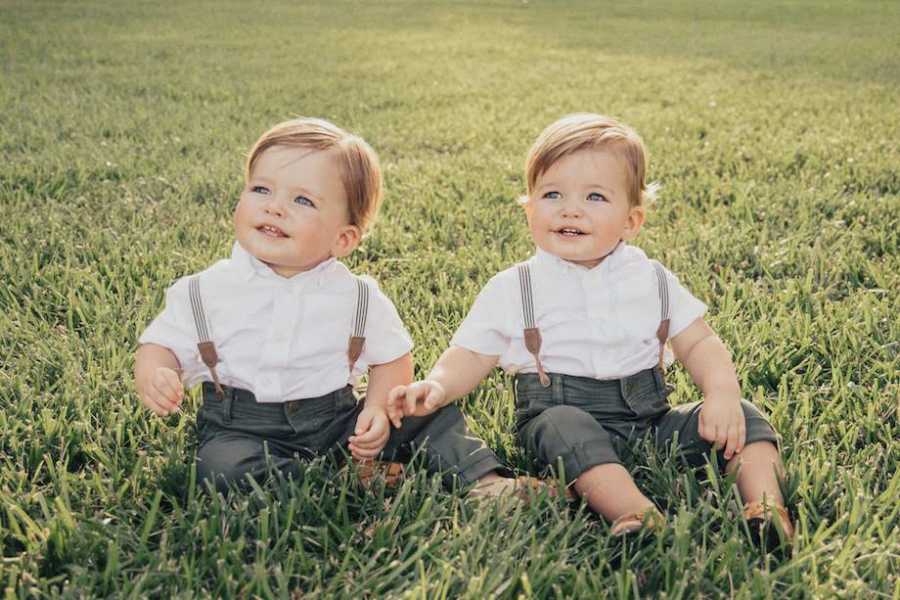 When he first died I thought I would never be happy again. I thought I would never smile or enjoy the things I did before. I learned with time, parts of life can heal and it is possible to be happy again. I still have really hard days where I don't think I can keep going on, but I try so hard to find ways to keep moving forward. Mostly, I have survived because of my twin boys. I would not have made it this far without them. They give me hope! They help me smile and continue to look towards the future. I still have a long way to go in my grief journey, but I'm grateful I have so much support from friends and family to help keep me going."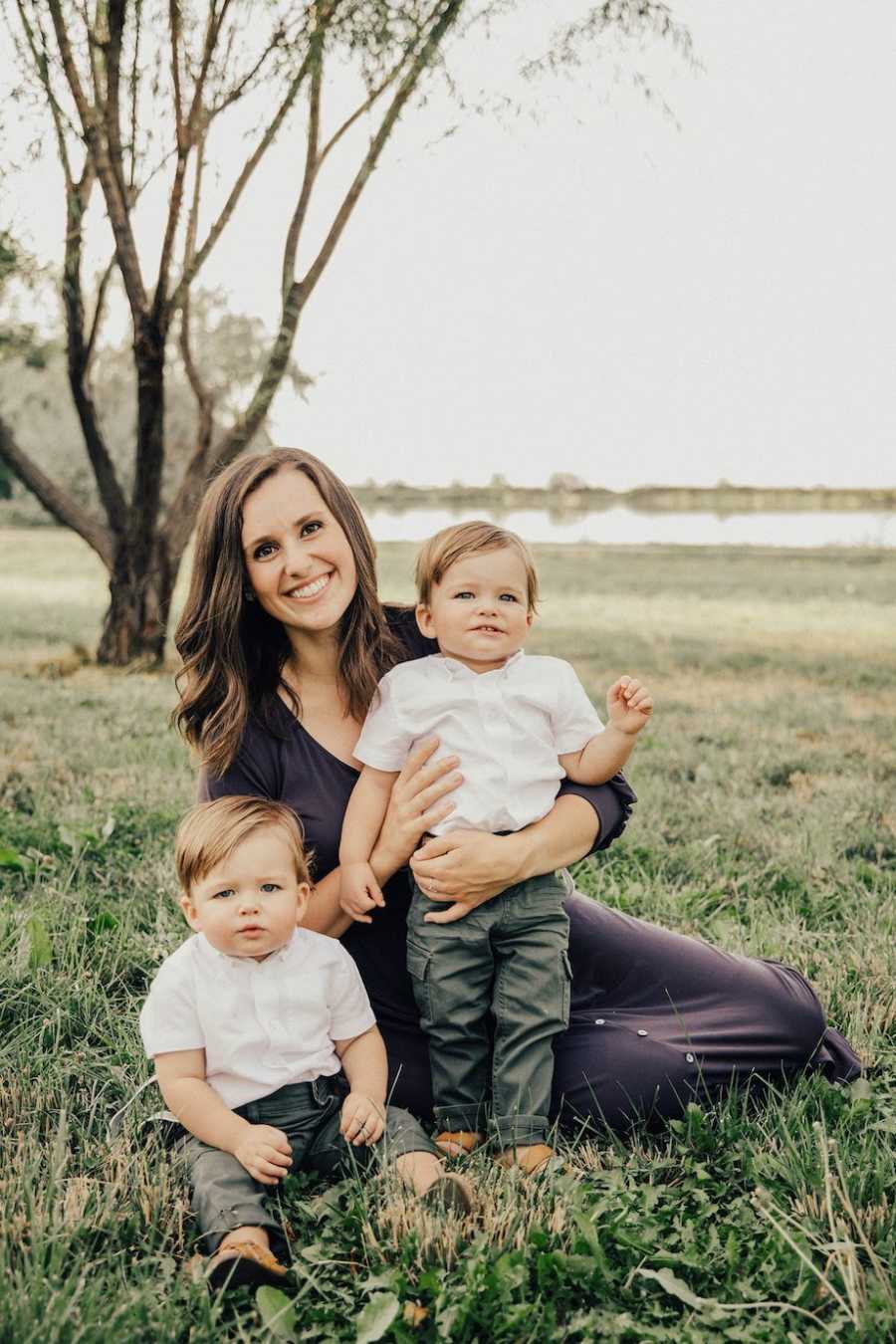 This story was submitted to Love What Matters by Jennifer Hanks, 30, of Minnesota. Follow their journey on Instagram, Facebook, and their blog.  Submit your own story here, and subscribe to our best stories in our free newsletter here.
Read Jennifer's powerful backstory here:
'Jenn, you can do this!' He was admitted to the hospital just 3 months before my due date.': Husband supports wife through pregnancy despite cancer battle
Read more stories like this:

'At 19, I'd fallen in love with my childhood boyfriend. Who was dying. And he'd fallen in love with me. We valued every aspect of the cliché 'live each day like it's your last.'
'I can't believe this is happening again.' He held our daughter, tears down his cheeks. I knew deep in my soul.': Wife says 'It was the honor of my life to be married to him' after husband dies of cancer
'Ella had tumors in BOTH eyes. 'Your twins have cancer.' Things would never be the same.': Family copes with shocking cancer diagnosis for twins
SHARE this story on Facebook to encourage others to cherish every moment and love what matters most.