"My husband Justin and I had known each other pretty much our whole lives. We were friends in high school and even better friends in college. Finally our timing aligned, and we started to date.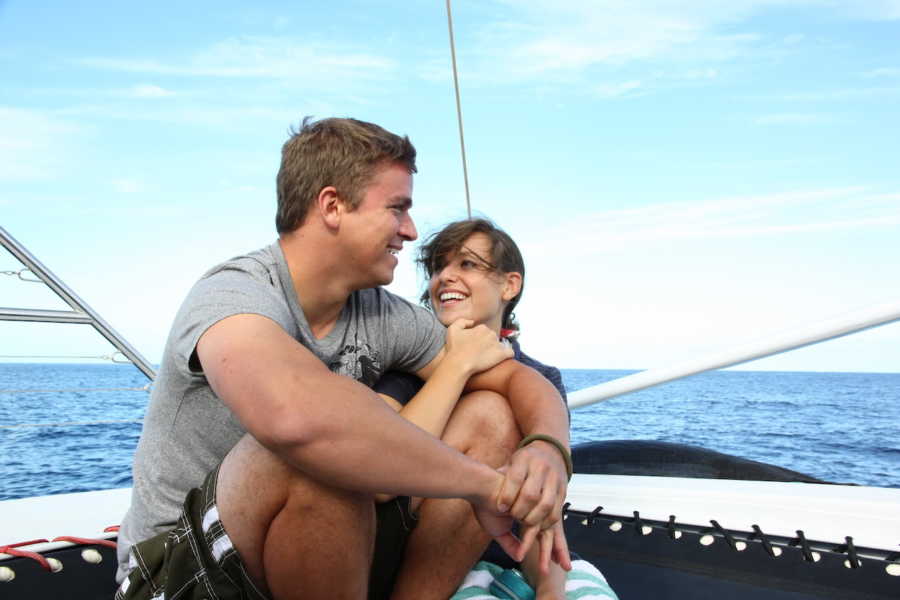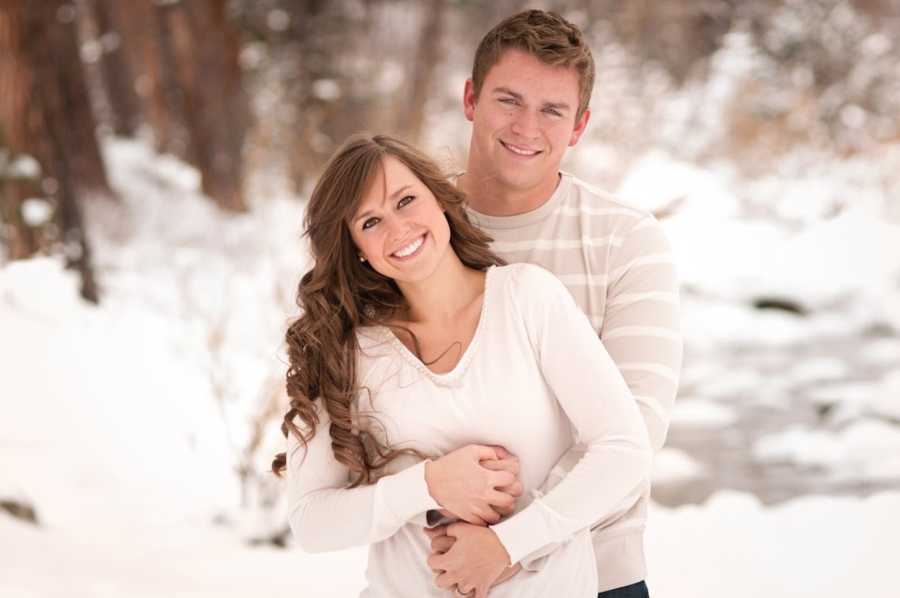 We were married in May 2013, and I couldn't have been happier with the way my life had turned out. It was easy marrying my best friend.  It felt so right, and we were so happy. We had only been married two months when Justin went to urgent care because his chest was hurting.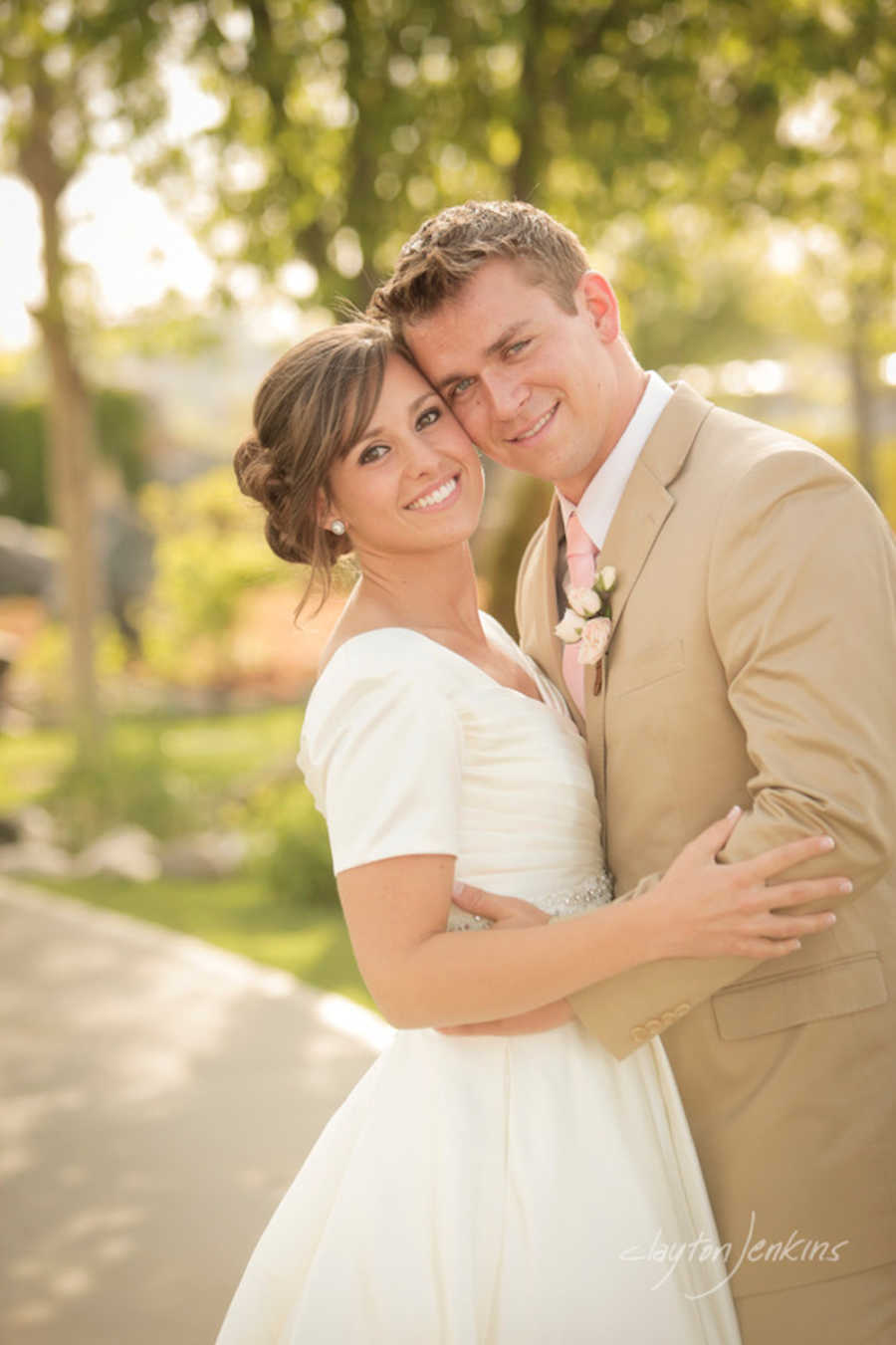 We were shocked when the doctor told us he had found a tumor in his chest. The room started to shrink around me as the word 'cancer' came out of the doctor's mouth. After that word, his voice faded away and darkness consumed me. Every question possible came to my mind at once. Is my husband going to die? Will he have to do chemotherapy? Will we ever have kids? No one is ever prepared for something like cancer and I always thought it happened to other people, not me.
Within days we packed up our newlywed apartment and moved back to Colorado to live with my parents. This was not how I had always imagined my first year of marriage to be and I was terrified of our future.
Justin started chemotherapy treatments right away. We weren't sure what was going to happen, but we had hope that everything would be okay. After months of enduring chemotherapy and going through a major surgery to remove the tumor, the cancer was gone! The dark cloud of despair and gloom dissipated. Justin had his life back, and we were ready to live it to the fullest.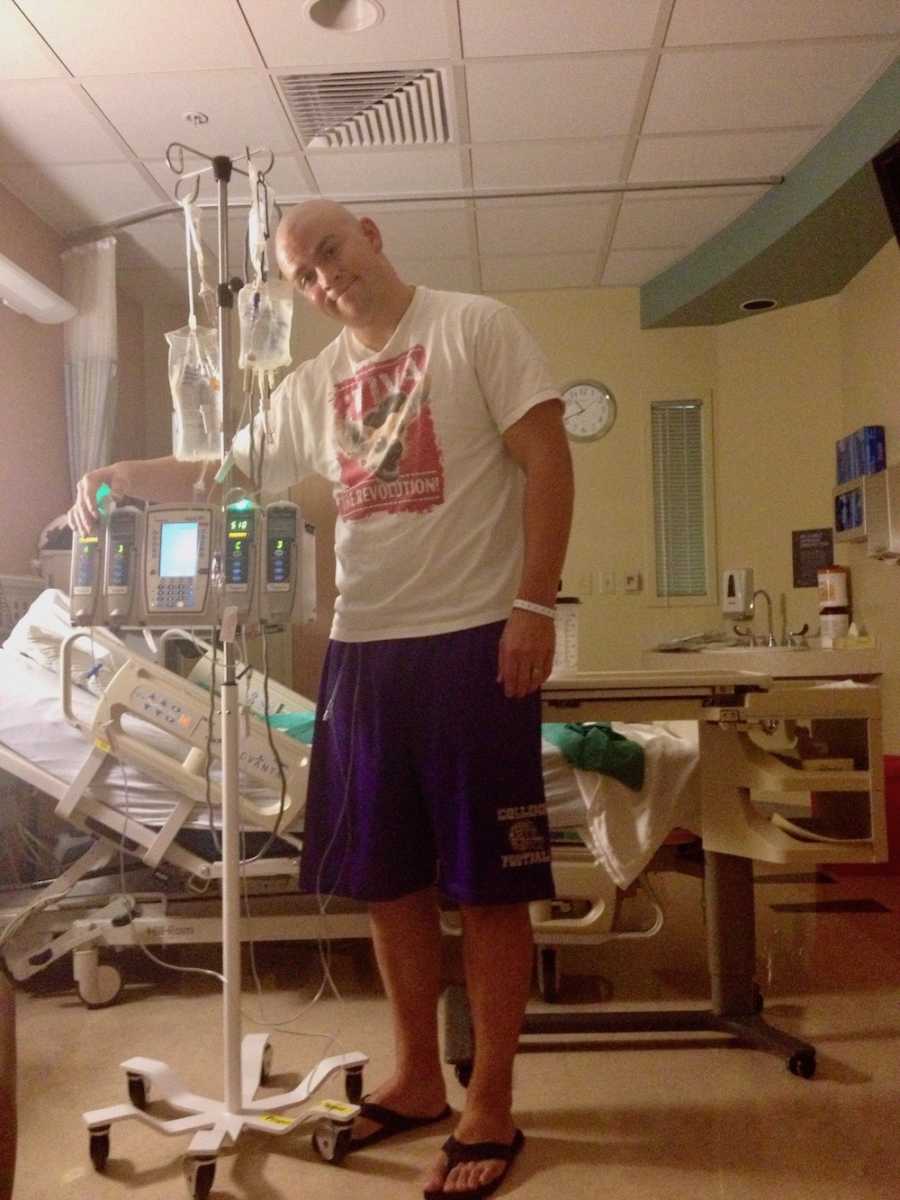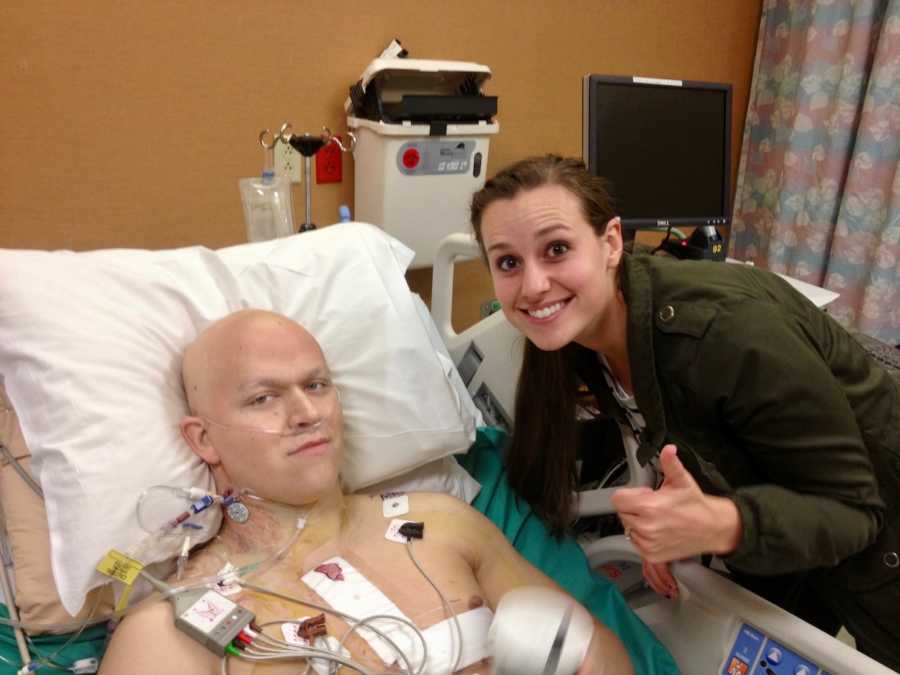 Justin was in remission for less than one year when they found a new tumor on a routine scan.  I could tell by the look on his face that he had bad news to share with me. My chest started to hurt and I found myself not being able to breathe. I remember being in my two-bedroom apartment sobbing uncontrollably and screaming at the top of my lungs.  I was consumed with so much anger and sadness, I lost all hope. I had only one question on my mind, why? Why would this come back? I wanted to be angry with God and blame him. As I had time to calm down and think through things, I started to think back on our journey with cancer the first time. If it wasn't for the faith we had and the love we had for each other, we would have never made it through.  I knew I needed to remember that in order to make it through for the second time.
This new tumor was rare and the odds were not in our favor. The medical options were dwindling. After some time, they were able to find an outpatient chemotherapy that, while it didn't shrink the tumor, prevented it from growing. We were so happy they were able to find something to keep the cancer at bay. Life moved on, and we were able to live a semi-normal life again. Justin started working and going to school part-time. There were even times when we would forget he had cancer. I really believe our faith allowed us to live life happily. We weren't consumed with worry all the time.
We finally had time to start thinking about starting a family. Cancer had already taken so much away from us. Instead of living in our newlywed home, we were living at hospitals. Instead of spending our free time hiking and climbing, Justin was hooked to IVs. But there was one thing we weren't going to let cancer take from us: the chance to start a family.  Many people questioned our decision to have children. We knew that Justin's future was still uncertain, but we wanted to experience parenthood and move forward in faith. Through in vitro fertilization we were able to start a family. We decided to implant one embryo and were thrilled when my blood test came back positive! Our dream of being parents was becoming reality. Then we went in for our first ultrasound and were shocked to find out that our one embryo had split into two. We were going to be parents of not only one little baby, but twins. We were beyond excited!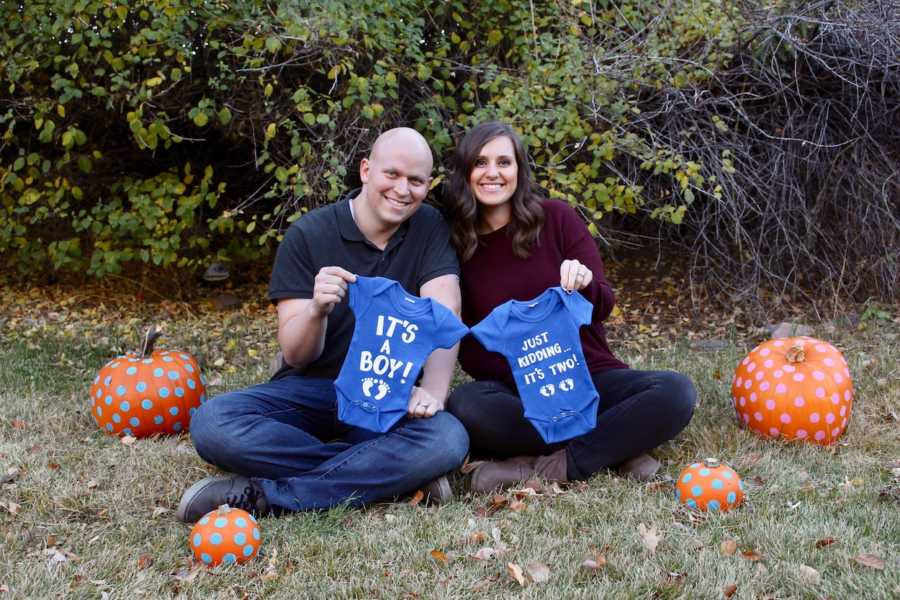 Despite how awful Justin felt during that time, he did everything to help me through my in vitro fertilization and pregnancy. Sadly he was admitted to the hospital just three months before my due date. I got in my car and drove an hour to the hospital everyday for a month. Each day came with more bad news and I was finding it extremely hard to be happy anymore about giving birth. All my thoughts were consumed with Justin's life and all I wanted was for him to live.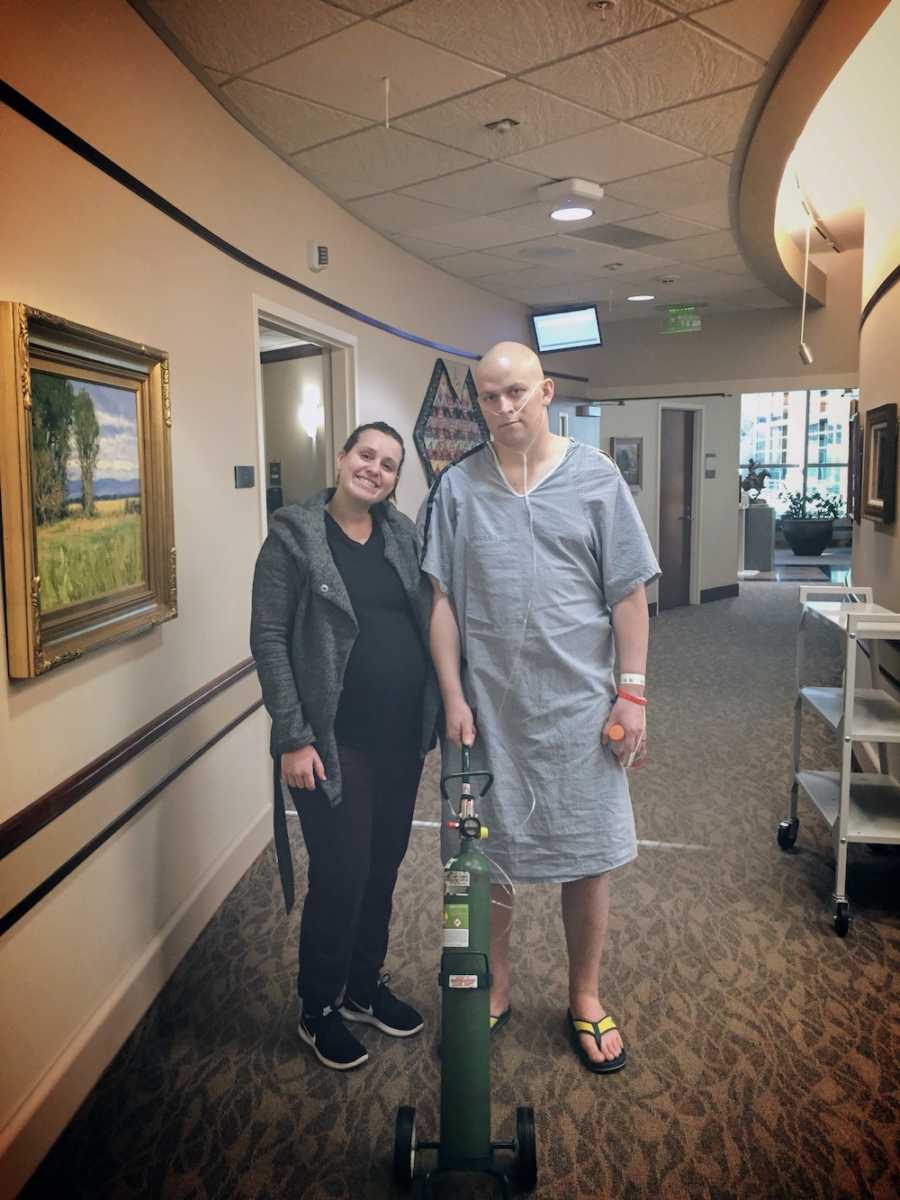 There were days in the hospital that we almost lost him and I was in a really dark place. I had moments where I questioned if we had made the right decision to get pregnant. I kept getting these images of me alone during labor. I could see myself crying because I had just lost my husband and crying because now I'd have to face being a parent alone.  All my prayers were pleading with God to just let him be there for the birth. I didn't know if I would be strong enough to do it without him.
With many prayers answered, the doctors were able to find an antibiotic to fight the infection related to the tumor. He was able to come home a month before the babies were born. But the month-long visit in the hospital had weakened him tremendously. Our goal for that final month was to help him walk longer distances and get his strength up so that he could be at the birth.
Miraculously, Justin's strength had improved enough to be at the birth. The plan was he would come after laboring and be there for the end. I had pictured this moment my whole life and I never thought my husband would be in a wheelchair with oxygen next to me as we welcomed our children into this world. I wish so badly it had been different, but I'm so glad he was able to be there. My delivery was hard, but hearing Justin's faint voice saying, 'Come on, Jenn, you can do this!' gave me all the strength I needed to keep going. We were filled with so much joy and excitement to see our babies. After the boys were born, we were able to spend a couple of months together as a family. It's not how we had originally pictured our first months as a family, but we were together.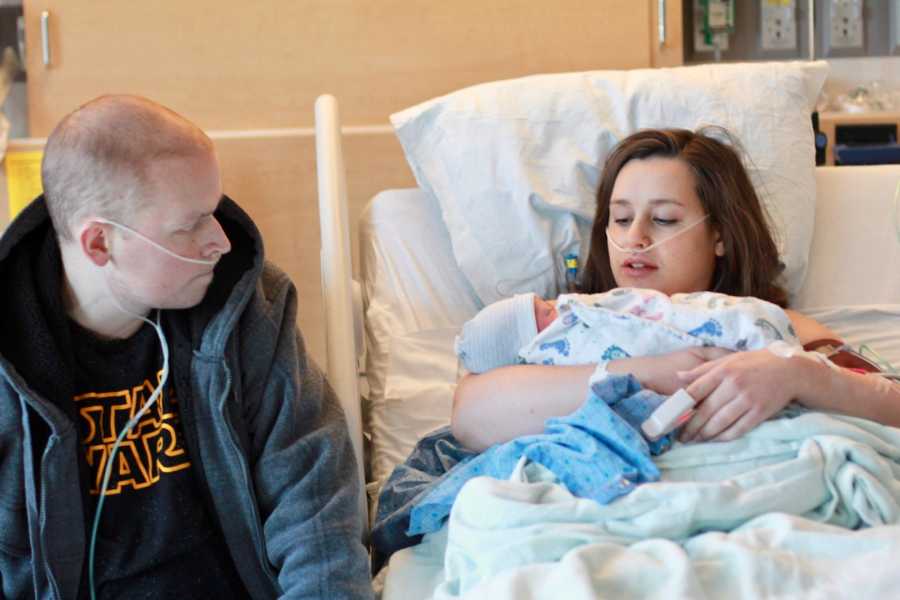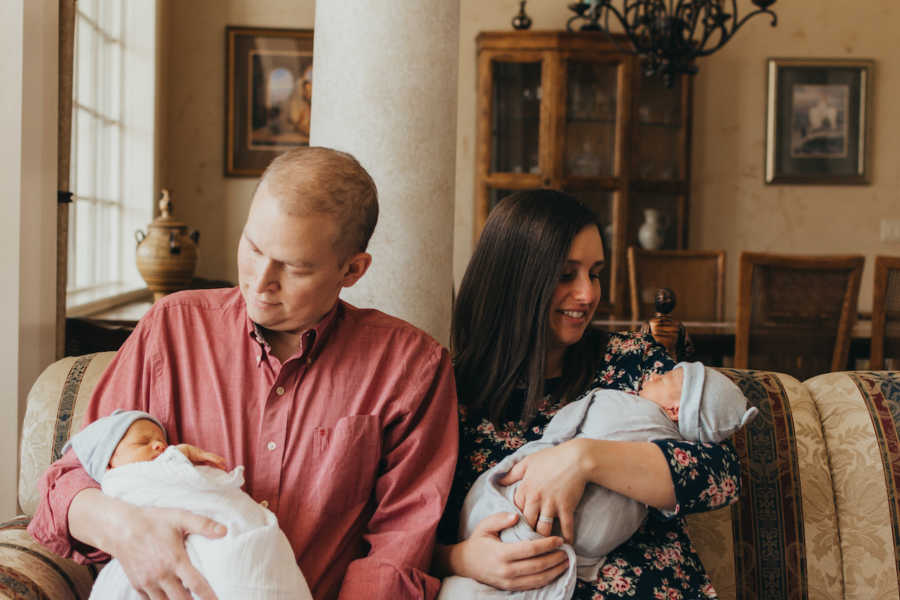 His health started to decline rapidly and he passed away in July. We knew he was sick, but his death was such a surprise and shock to us all. Memories of that morning still haunt me and I hope they will fade over time. Even though he was sick and I knew that him dying was a possibility, I never thought it would actually happen.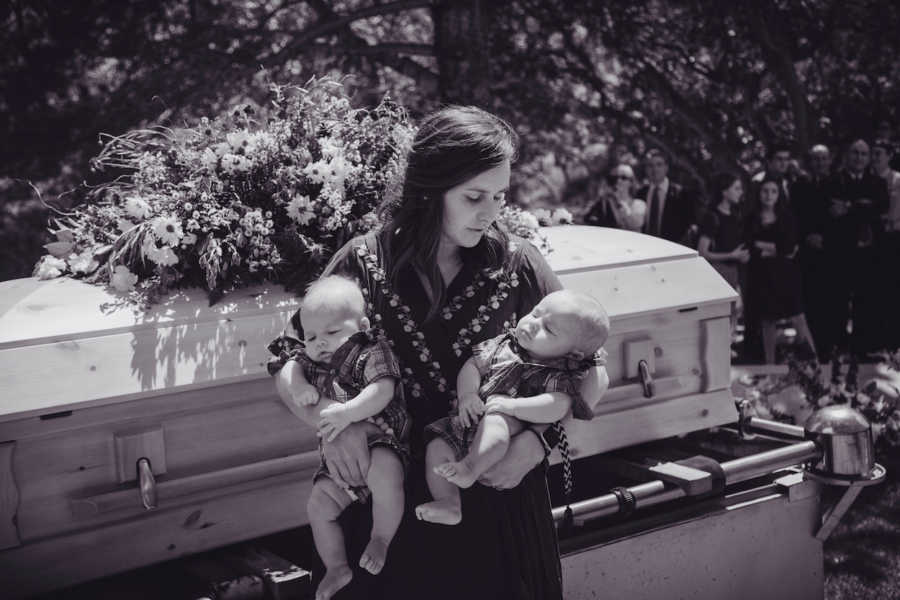 As I've had time to look back on our journey I'm grateful for the faith we had in God and the faith to keep moving forward. We believed and hoped he would get better, and we lived each day according to that belief. Instead of dwelling on the possibility of his death, we chose to live each day talking about our future. When we got bad news, we cried for a brief moment, but that faith got us back up again. On the days when we still struggled, our friends and families continued to carry us. Then when it came down to the hardest of days it was our love for each other that kept us going. That love is what helped us through the darkest times and that love is still what carries me today. I cling to that love knowing I will see him again one day. It was truly a miracle he lived as long as he did, because we were able to spend some time together as a family here on earth. I'll forever be grateful we chose to live in faith because if it weren't for that, I wouldn't have my two boys because of it. They are the reason I keep moving forward."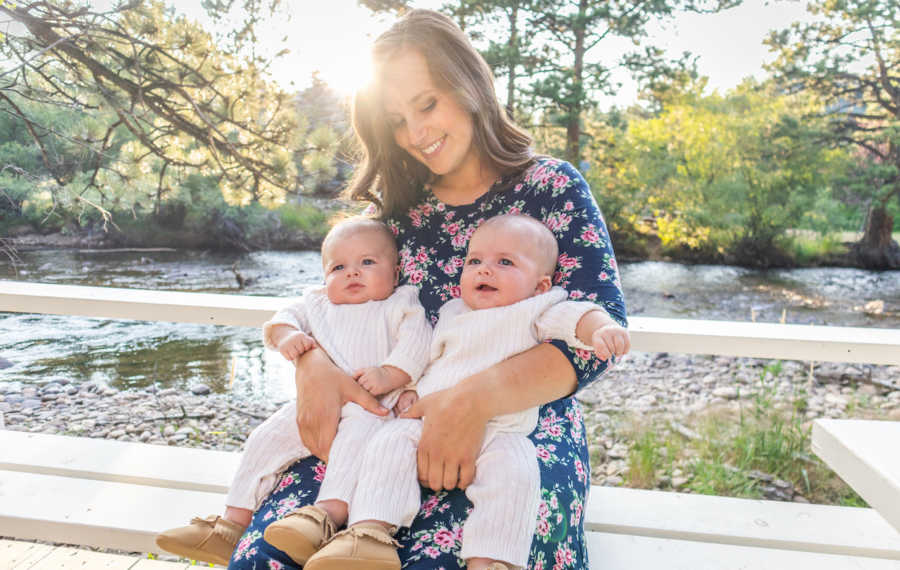 This story was submitted to Love What Matters by Jennifer Hanks, 30, of Minnesota. Follow her journey on Instagram here and Facebook here.  Submit your own story here, and subscribe to our best stories in our free newsletter here.
Read more stories like this:

'At 19, I'd fallen in love with my childhood boyfriend. Who was dying. And he'd fallen in love with me. We valued every aspect of the cliché 'live each day like it's your last.'
'I can't believe this is happening again.' He held our daughter, tears down his cheeks. I knew deep in my soul.': Wife says 'It was the honor of my life to be married to him' after husband dies of cancer
'Ella had tumors in BOTH eyes. 'Your twins have cancer.' Things would never be the same.': Family copes with shocking cancer diagnosis for twins
SHARE this story on Facebook to encourage others to cherish every moment and love what matters most.