Disclaimer: This story contains details of disordered eating that may be triggering to some.
"Break the Stigma.
I was 10 years old when I first showed signs of anxiety. If I didn't answer every chain letter, if I forgot to recite specific prayers at the right time – all bad things would come because of me. When I heard things on the radio or saw stories on the news, I stayed home from school to avoid the big earthquake that was predicted, or to hide from the end of the world, so I could pray and promise to be better to save my family. I was terrified I was going to die, or that my family would die and I would be alone.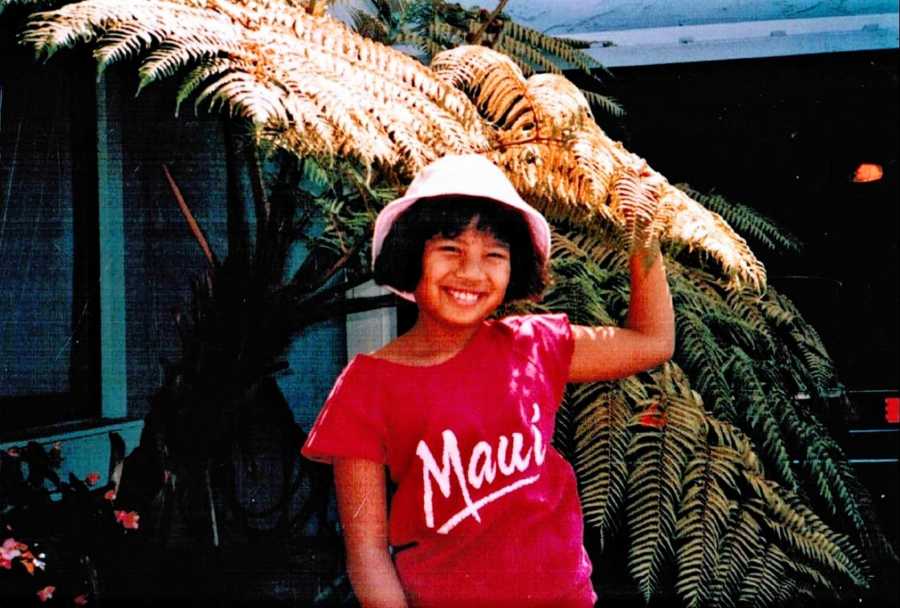 Break the Stigma.
I started binging and purging when I was 16 years old. Every Friday and Saturday night. I would come home from going out with friends, and in the darkened kitchen while my family was asleep, I would eat whole packages of cookies, boxes of candy, and pints of ice cream so it would all come up easier. I'd crawl into bed exhausted, my face swollen and my knuckles scarred and bloody.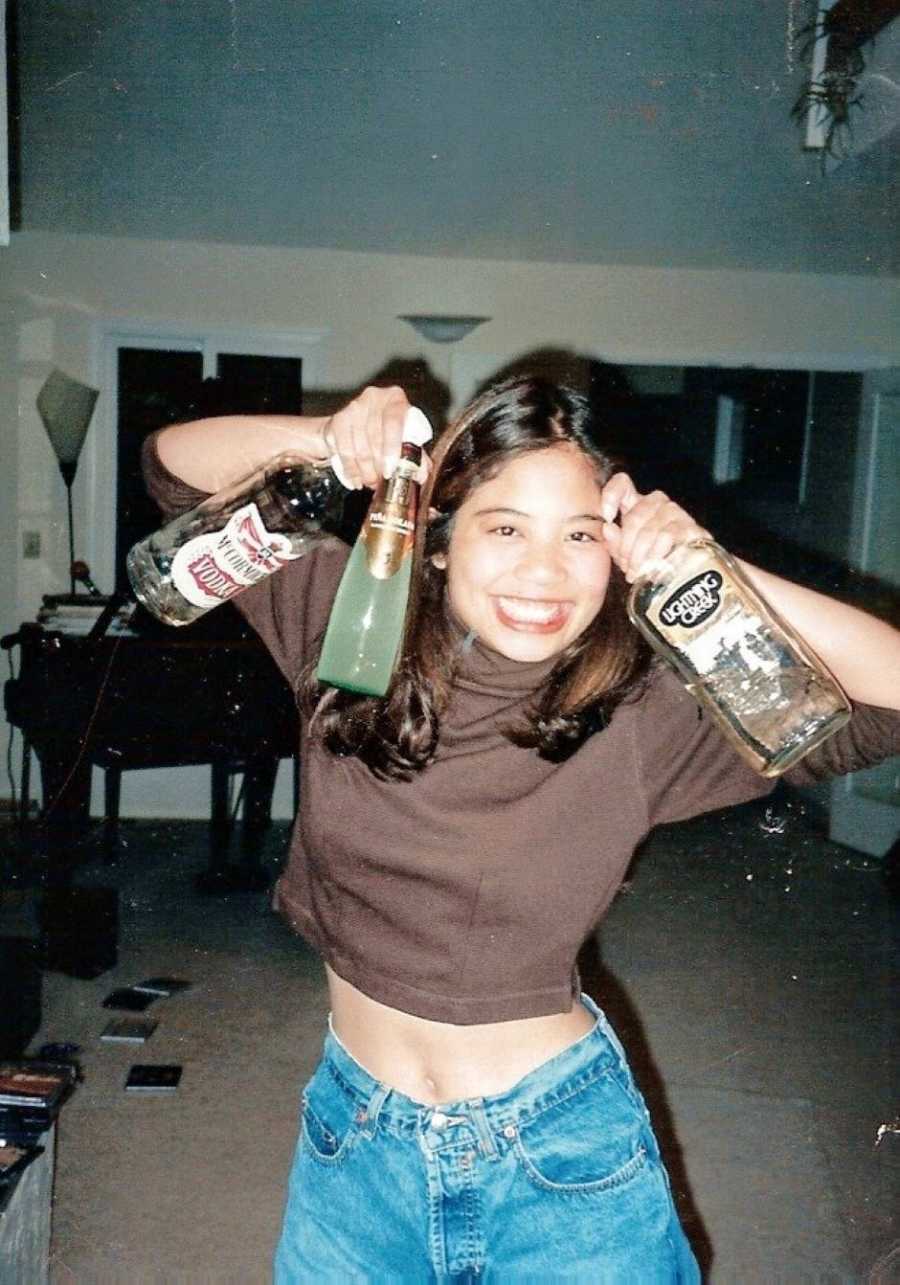 Break the Stigma
When I first got to college, I figured out how easy it was to stop eating. I'd have an iced black coffee in the morning, followed by a small bowl of rice and a salad for lunch and dinner. By December of Freshman year, I weighed 90 pounds and fit into size 12 kids jeans. I started taking laxatives to purge – some nights 30-40 at a time.
Break the Stigma.
Junior year of college, I wouldn't get out of bed for days. I'd skip classes to sleep, or lay under the covers and stare at the TV. I never got dressed, and if I had to go out, I would wear one of my now husband's undershirts and a pair of his gym shorts. I dropped classes, and for those I couldn't, I would lie to my professors and TAs, giving them copies of old prescriptions to get excused from discussions and lectures.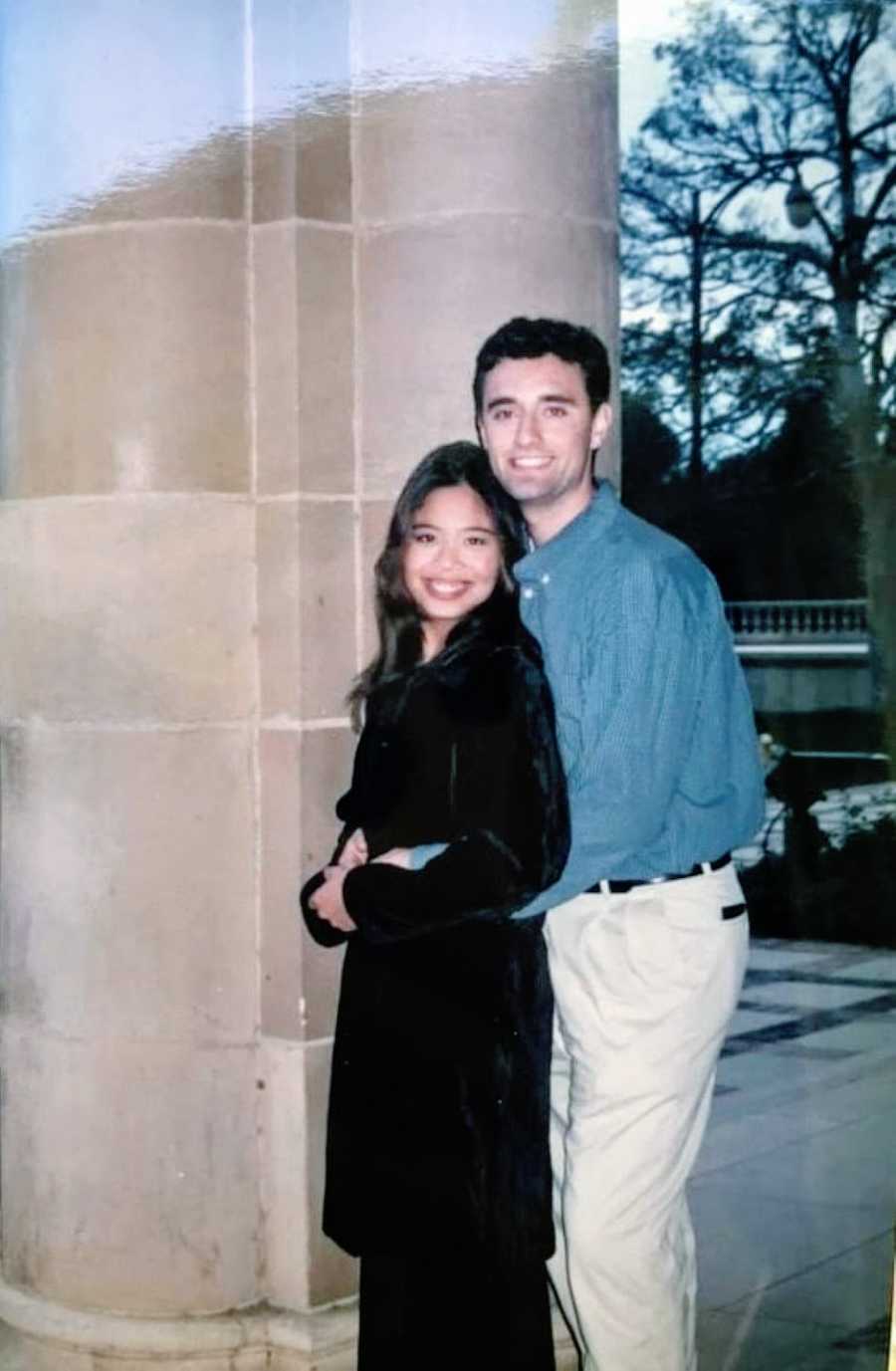 Break the Stigma.
I didn't leave the house except for doctors' appointments in the months before my daughter was born. If I did, I had to strip my clothes in the garage, and run upstairs to shower without touching anything or seeing anyone. I was taking up to 30 showers a day. My skin was raw and rashy from the bleach I would scrub all over myself in an attempt to keep germs and dirt away from my children so they would stay safe.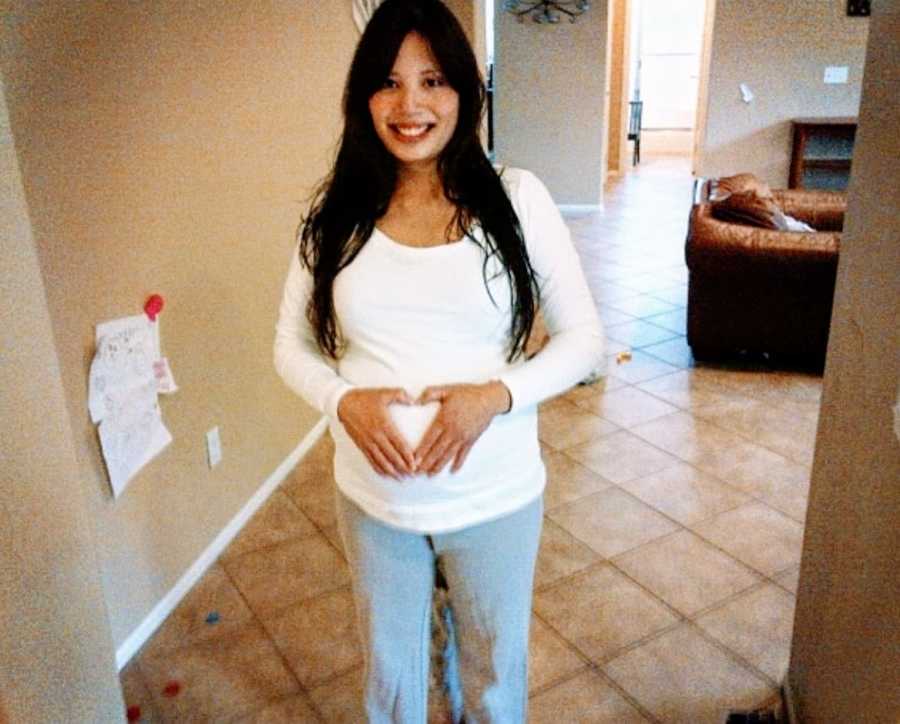 I know this is hard to read. Because mental health and mental illness can be messy and complicated and ugly and scary and uncomfortable. But if we continue hiding it, if we still refuse to talk about it, the world doesn't change, and we all keep trying to figure out the brutally difficult parts of life all on our own.
The reason I share – the reason I overshare – is so even if it's still messy and complicated and ugly – maybe it becomes a little less scary and uncomfortable for my kids and your kids and their kids to stand up and ask for help. So instead of cutting and self-medicating and hurting themselves, they remember they can and should ask for help.
They need to know they aren't alone.
You need to know you aren't alone.
Break the Stigma."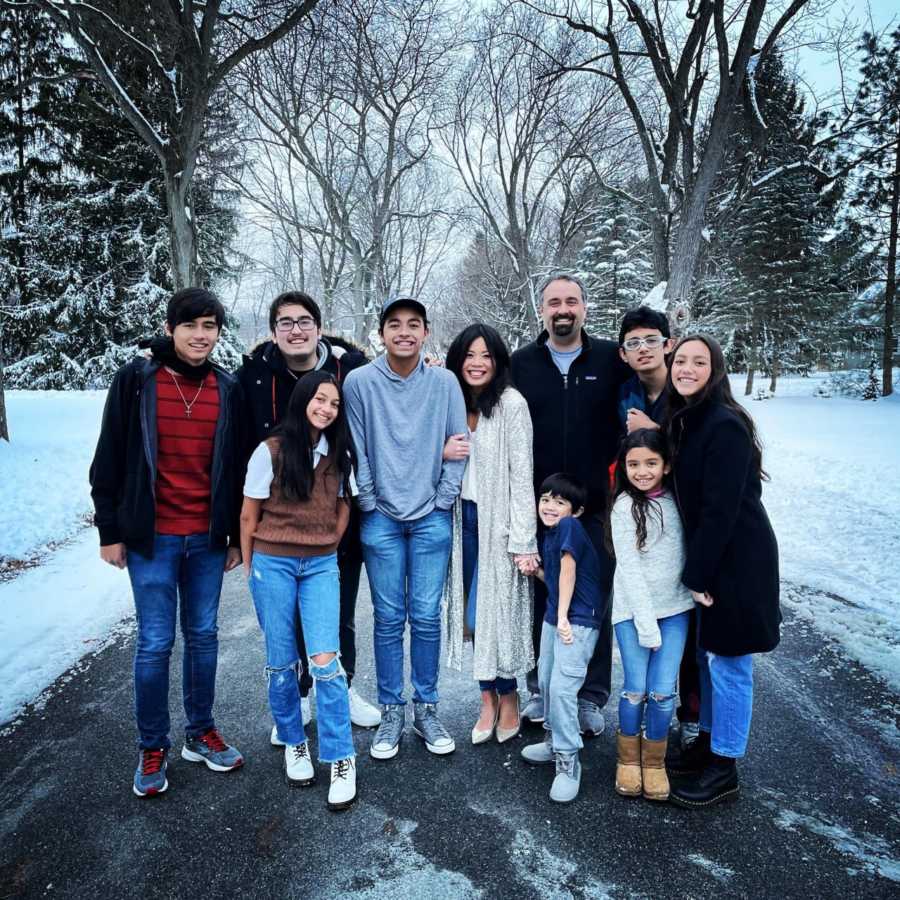 This story was submitted to Love What Matters by Crissy Schiro of the Midwest. You can follow her journey on Instagram. Submit your own story here. Be sure to subscribe to our free email newsletter for our best stories, and YouTube for our best videos.
Read more stories like this here:
'Ben was there for me. He picked me up off of the ground when I felt like my legs didn't work anymore.': Woman credits boyfriend for helping 'calm' her anxiety
'If Uncle Joe talks too much politics, don't invite him. If sending your kids trick-or-treating will give you too much anxiety, stay home.': Empath urges 'give yourself permission to take care of yourself'
'They don't like you.' No one wants you there. The unanswered text kills you inside.': Woman thankful for friends who understand her anxiety, 'You won't have to face this alone'
Provide hope for someone struggling. SHARE this story on Facebook with friends and family.