"Is your freezer full? Mine is. Not because of the Corona Virus and panic-buying at the grocery store. Not because I'm a couponer and discount-buying-in-massive-bulk kind of person. I have meat frozen for two reasons.
The first reason is that we buy from a local farm the meats that we use most often a month at a time. I'll stock up again on Friday. I love buying from a local farm. I'm not only helping my community but it's really good beef and pork. We have a mini-farm we are working on and one day, we won't even need to buy from a local farm. Until then we will continue.
Let me tell you the second reason and this one may raise some eyebrows. We have a property on about 20 acres of land and my husband hunts on our land. My boys do, too, but my youngest really loves it. I'm okay with that. My boys, who are 18 and 13, even shoot guns. They enjoy it. My younger son has told me before that 'he's a provider.' It makes him feel really good about himself, even though he wasn't successful this past deer season. We heavily teach about safety. The safety lock is always on and they do not hunt alone. We have a safe and that's where they are kept.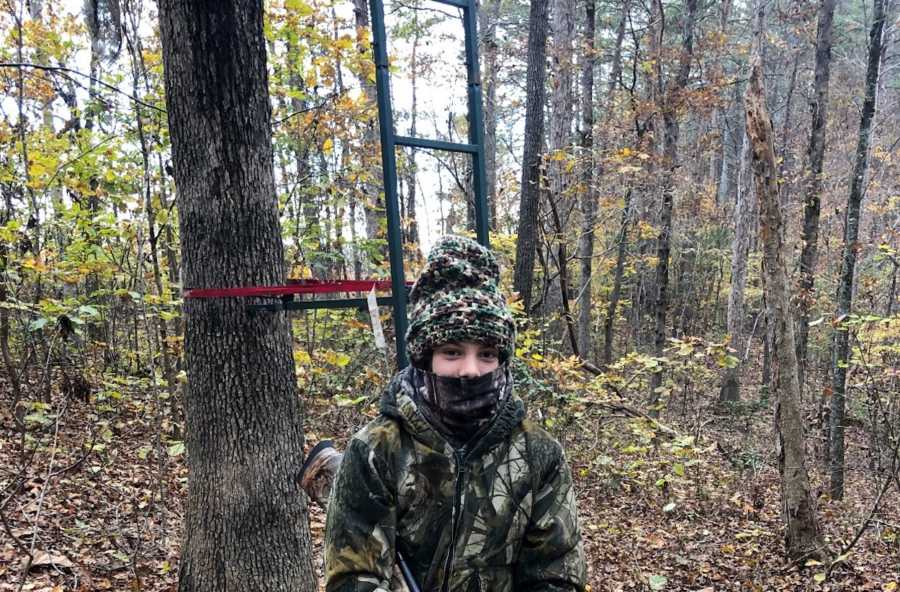 My boys respect the power a gun possesses. They have seen the power when they help my husband track a deer and ultimately, it goes into our freezer. A gun is not a toy to them. They know its purpose from a real-life perspective.
I understand this is a touchy subject. I'm a mom. I get it. As much as I am well aware a mother is supposed to protect her children, I am also aware these boys are well on their way to being men. I mean, technically one already is. They are men who will one day have their own families. They are men who are growing up in a time like never before. That concerns me more than my tendency to be overprotective and to try to shelter them.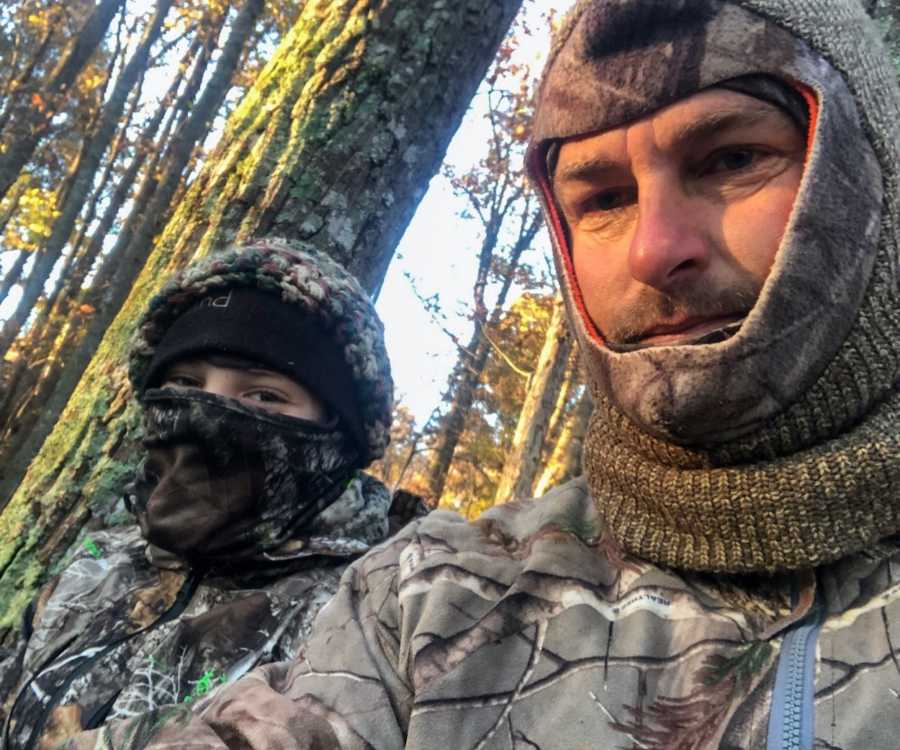 You can agree with the ability to use guns or not and that is your choice. In America, we have that freedom as of now. I appreciate that freedom. The right to bear arms is extremely important to us as a family. The fact that I know my boys will be able to provide for themselves and their families one day makes my heart swell with pride. They will also know how to plant a garden and raise chickens for eggs. It's okay if you don't agree with me.
But our freezer is full of meat partly because my husband went out for hours and hours hunting deer with a gun in the cold and rain. I didn't grow up with guns around and I was terrified of them. But fear doesn't make anything any better. And yes, I love Bambi too, like I really do love that movie. Yes, I know for some it's gross to eat venison. But if you are eating beef, there really isn't a difference as far as killing an animal.
The virus doesn't make me scared. My husband has told us many times, 'We will not starve.' I fully believe him. I know my husband can provide by being the hunter God made him to be.
The real question here, as we're are socially distancing and trying to be home as much as possible, is what if it does get worse before it gets better? How many movies have been made about the zombie apocalypse? Are you prepared for it like you thought you'd be? Do you know how to provide?"
This story was submitted to Love What Matters by Julie Long. Follow her journey on Instagram here. Do you have a similar experience? We'd like to hear your important journey. Submit your own story here. Be sure to subscribe to our free email newsletter for our best stories, and YouTube for our best videos.
Read more stories like this: 
'I had to remind my son whose prom has been postponed, 'It could always be worse.' School was their haven. It was their happy place.': Mom asks others to not lose their perspective, 'It could always be worse'
'There's no easy way to say this,' the voice said. 'But the client before you at the salon just tested positive for coronavirus.': Woman exposed to virus at hair salon urges for 'social distancing'
'Today I cried. Not because I'm stressed out or scared. I cried because of a 92-year-old man.': Woman says 'forget about the 75 rolls of toilet paper you think you need and think about the 92-year-old man'
'A man in his 60s got behind me in line as I frantically loaded the conveyor belt. 'Looks like you're going to need another cart,' he said and nodded to his own.': Woman shares act of kindness during national panic
Do you know someone who could benefit from reading this? SHARE this story on Facebook with family and friends.