"My grandma meant everything to me. We did everything together – church, plays, American Legion, sports, school events, shopping, doctor's appointments, you name it, we did it together. Growing up, I loved going to my grandma's place and I always felt happy, safe, and secure there. There were always plenty of hugs, hand-made quilts, snacks, and smiles. I remember she would wait for the bus to go by and she would wave to my brother and me as we went to school. I remember her taking me to her doctor's appointments with her and we would grab Long John Silver's on the way home (she would always give me her hushpuppies), as well as a stop to the local Wal-Mart or Hobby Lobby. Still to this day, I can recollect the smell of her cooking, the smell of her Windsong perfume, and the joy spent decorating for Christmas.
Before my 8th grade year, my family decided to move to Indiana and my grandma still lived in Iowa. However, we still remained close and I visited her every single summer. As time went by, I grew older and we started to have more serious conversations. The first conversation was to promise her I would graduate college. The second was to promise her I would marry a good-hearted man who would be good to me and not hurt me. I promised her these things.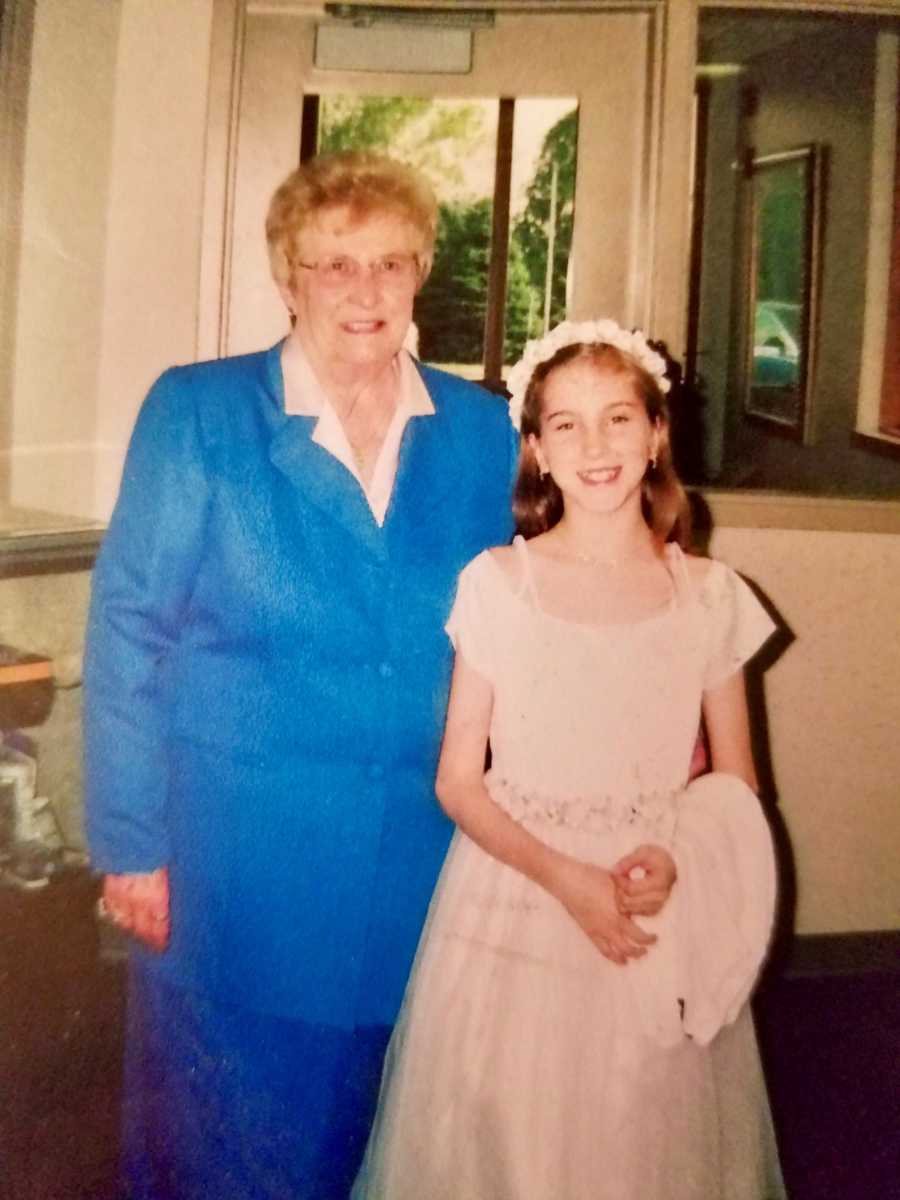 I'll never forget getting a call from my mom, fighting back tears, telling me about how grandma was in the ICU in Council Bluffs (Iowa- which was a long way from us in Indiana). We all were hoping she would bounce back as she usually did and would make a full recovery. However, this time was different. I called the ICU at least 3-5 times a day asking for updates and hoping I could speak to her. I never did. However, one evening, we received a call from her! I felt like my prayers were finally answered. We had a wonderful discussion on her admission, how she felt, how my grades were that college semester and how proud she was of me. Unknowingly, this would be the last call we had together.
Some time later, I was heading into work and I called my dad to see how she was doing – he told me, 'I think it would be best if you joined your mom to say your goodbyes.' Instantly, in the middle of the Kohl's where I worked, I broke down. I was supposed to start my shift and I couldn't. I went straight to the hospital to see her. It wasn't the grandma I was used to. The grandma I was used to had her hair all done to a fluffy T, nails colored a pretty shade of pink, and full of smiles and hugs. I remember the BiPap machine, the SCD stockings inflating, the catheter drainage bag, everything. I remember holding her hand as she took her last breaths and giving her hugs. I didn't want to let go – I wanted to keep her here with us.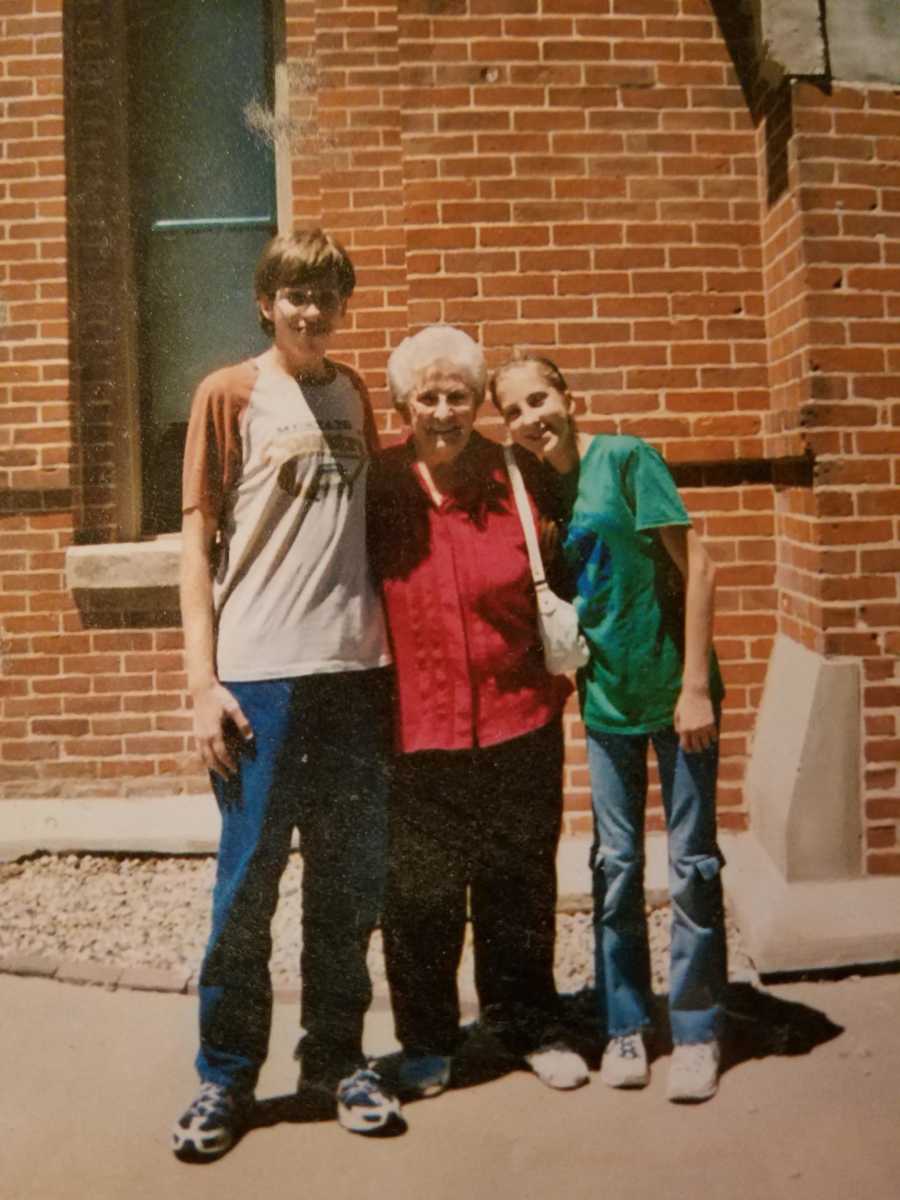 Sadly, my sweet grandma passed away in May 2015, one year shy of my college graduation. She had only met one person I dated, but she did not get to meet my now husband. As my family and I were dividing up her belongings, we came across two things I had never seen of hers that would play such an important role later in my life: her wedding dress, and a Precious Moments figurine.
'The rings vanished into thin air': Grieving daughters discover late mom's diamond rings in unlikely place, knows they are 'a gift from heaven'
'Nana, when you get to heaven please send me lots of pennies': Grandmother sends hundreds of pennies from 'heaven' to symbolize her 'deep love'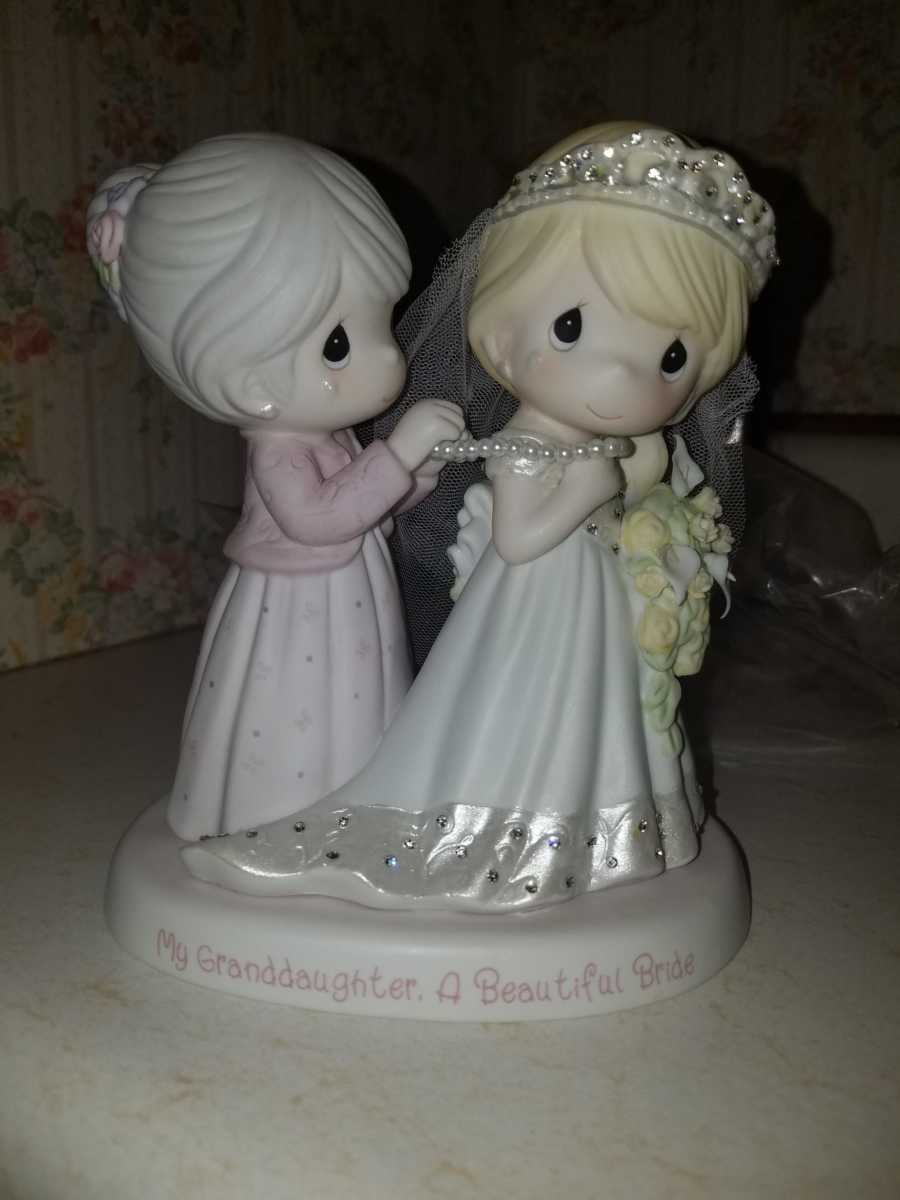 I graduated from Franklin College in 2016 – I kept my promise to her. I remember feeling jubilant that I had four years of college under my belt and knowing I kept my promise to my grandma. I will never forget going into Hobby Lobby with my graduation cap and sitting in the scrapbooking aisle and crying – crying because I missed her, crying because I knew how proud she would have been.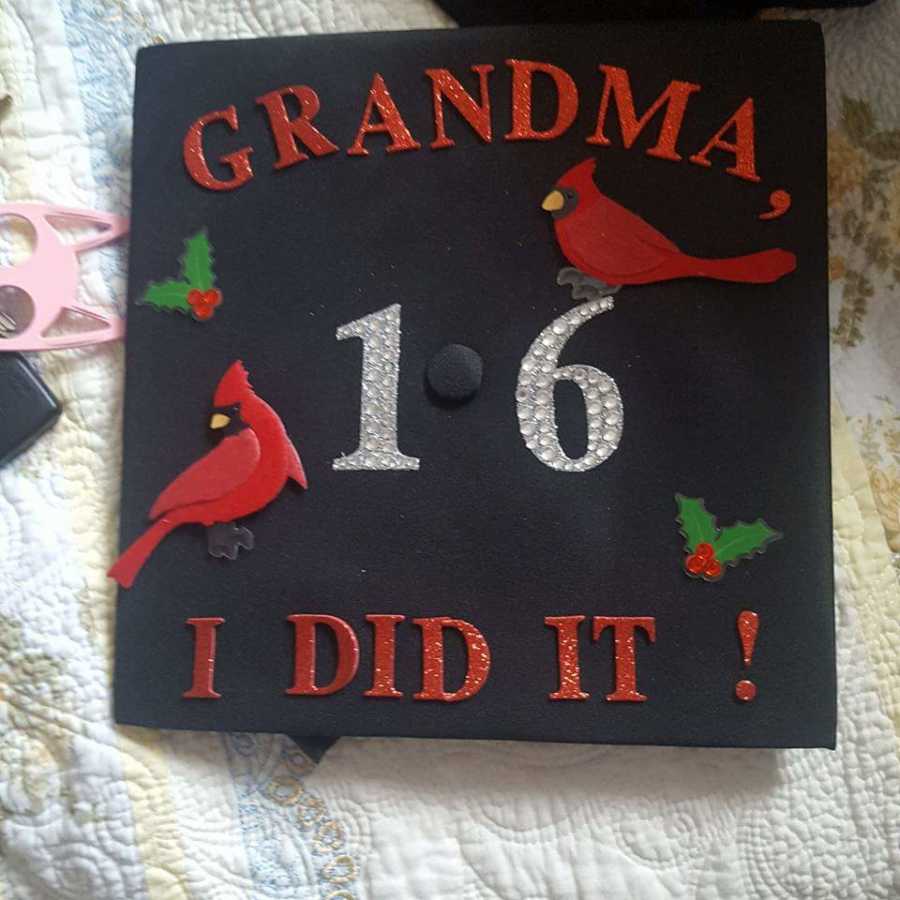 I met my soulmate later that year in October and we started dating. After some time, we got engaged and then we got married!
Our wedding day was made even more special because I was able to wear my grandma's wedding dress that she wore 60 years prior. It fit like a glove and survived the test of time – it was perfectly white and the style I wanted.
It meant the world to me to realize that I could wear her dress. It was absolutely perfect from the fit to the lace being intact and even the color, but it was even better because it was from her. It was like another sign from Heaven that my marriage was meant to be and she was there celebrating with me.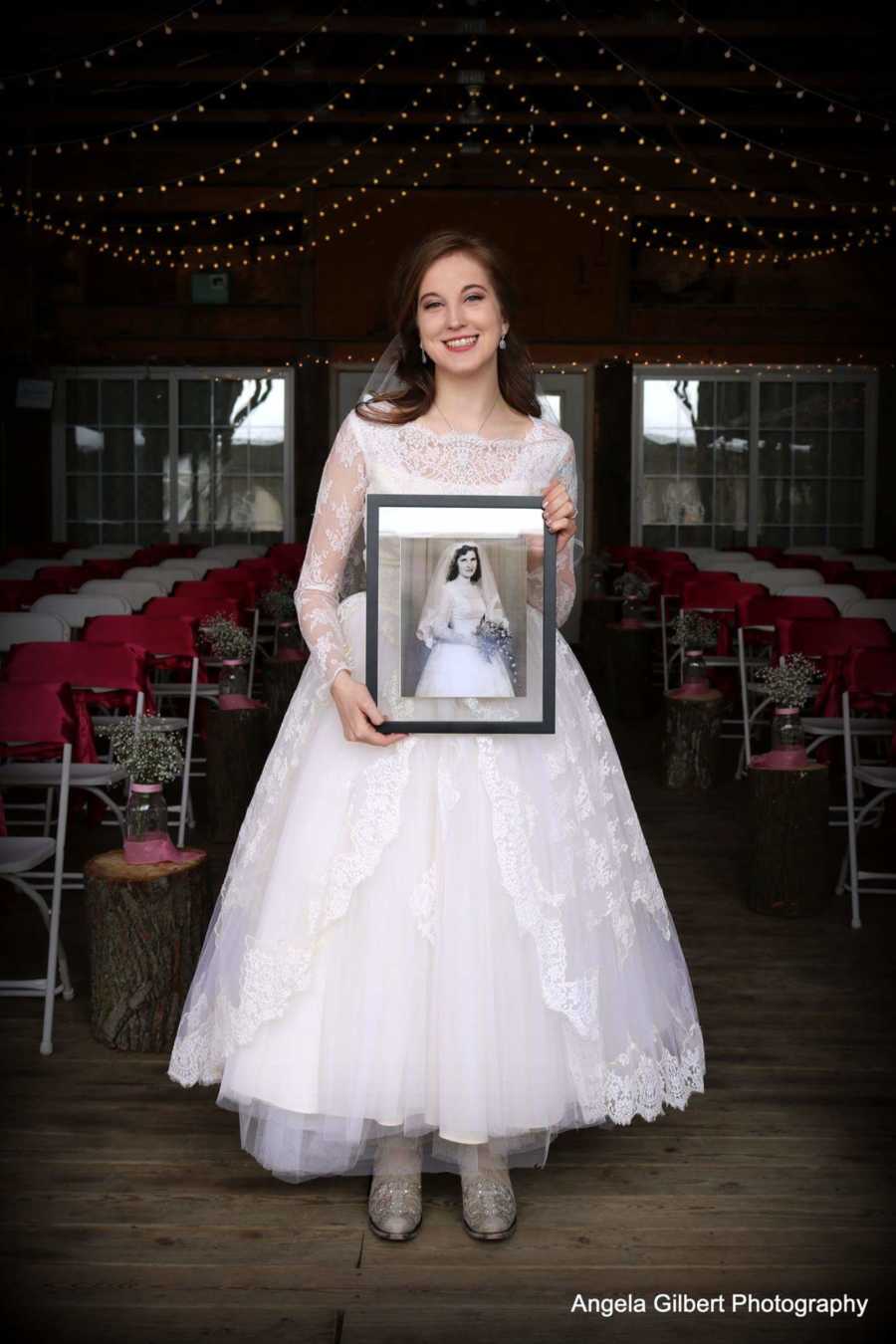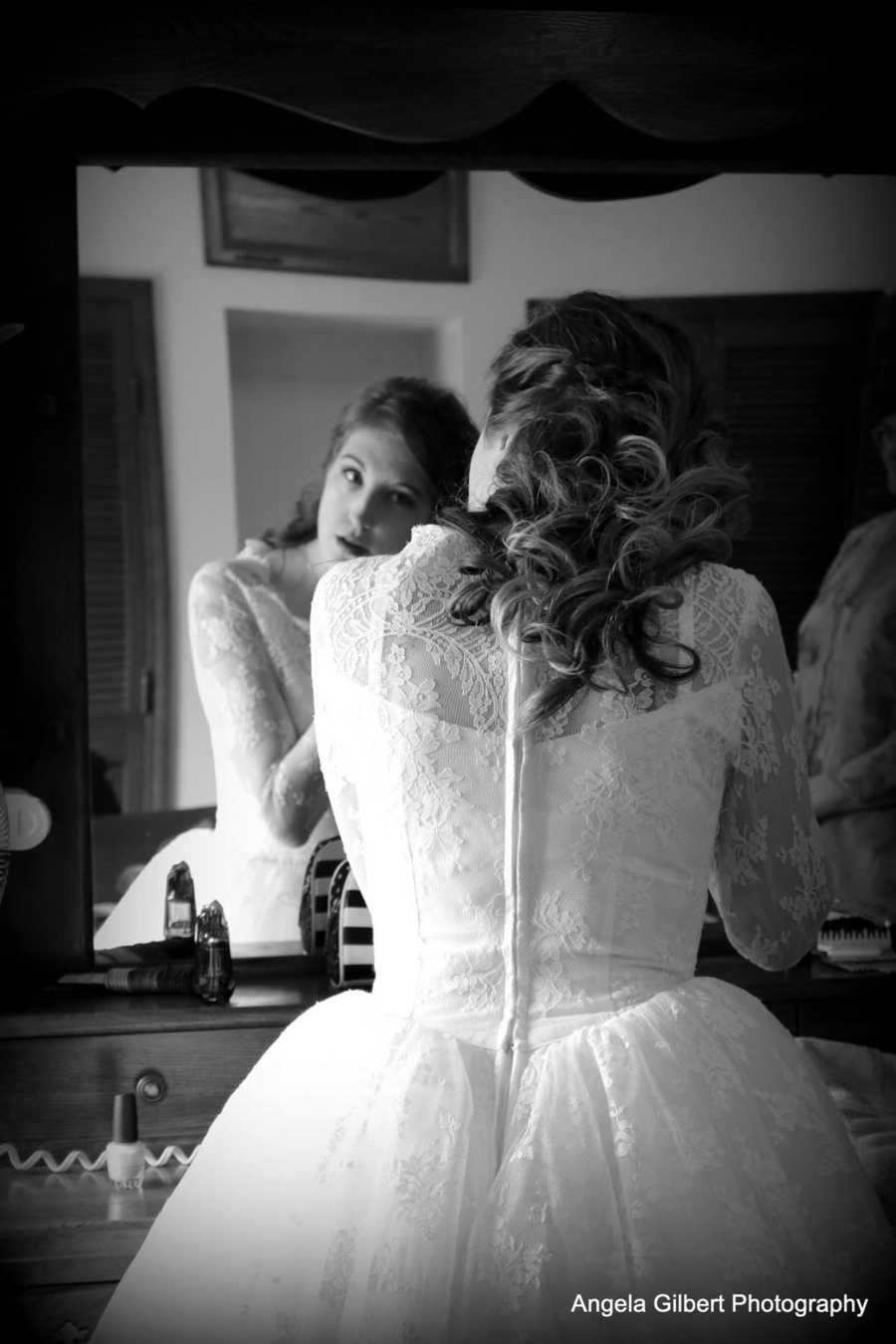 The night before the wedding, my mom pulled me aside and told me she had something for me that would hold special meaning to me. I had no idea what she meant, so I went with her of course. Inside a silver gift bag was a Styrofoam box with the Precious Moments figurine that said, 'My granddaughter, a beautiful bride.' My grandma never got to meet my husband, but I kept my promise to her. It was like she knew, she accepted him and was there sending this to me.
Receiving that Precious Moments doll felt like a big sigh of relief, love and happiness. I couldn't stop crying – she would have loved my now husband. He is kind, funny, good-hearted, loyal, a hard worker, and takes care of his family – everything she wanted for me. Those two would have had fun together and I truly wish they could have met. I could picture my husband trying to dance with her in her walker and chat about living in the country, farming, line dancing, and so much more.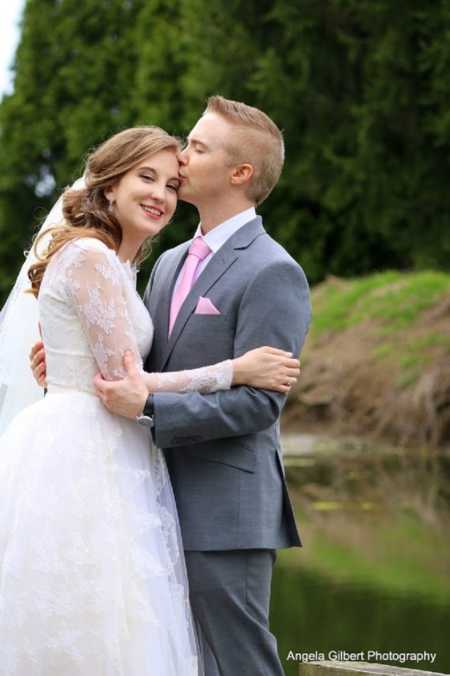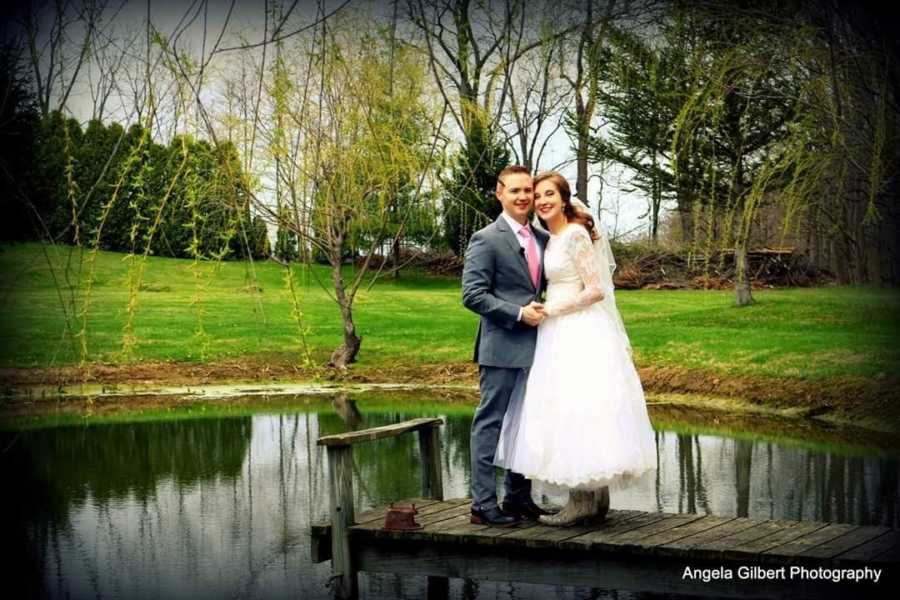 For our wedding day, it was like she was there celebrating with us. How do I know? The weather up until our wedding day was snowy, cold and rainy. However, on our wedding day, it was perfect – sunny, not too hot or cold, and we had a wonderful turnout. I felt like she was with me because the dress fit perfectly, it was in wonderful condition and the Precious Moments doll added to the beauty of our special day – she was happy for us and she was attending from up above in heaven. It still gives me happy tears thinking about it.
I love and miss you all the time, Grandma. I am so blessed to be your granddaughter."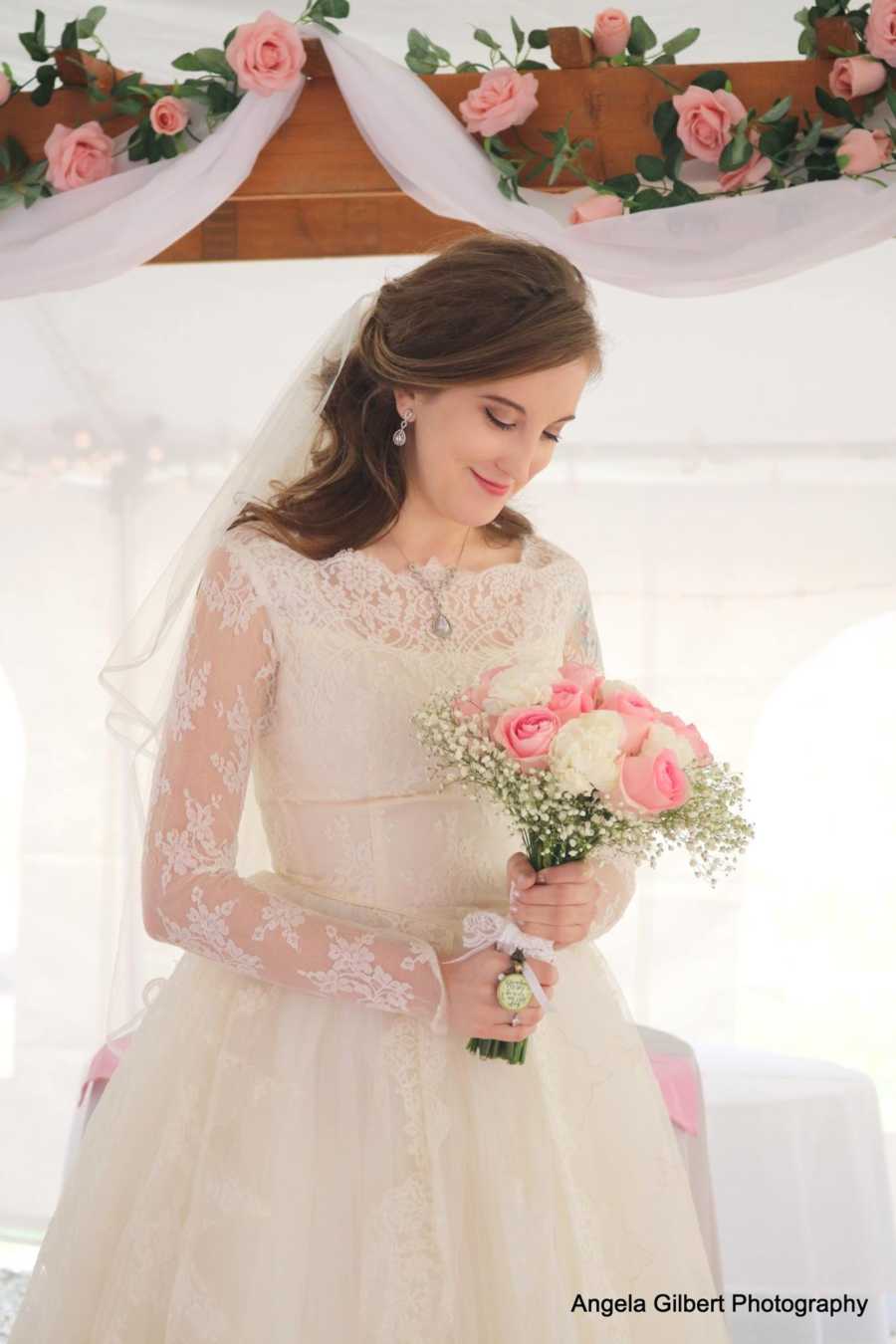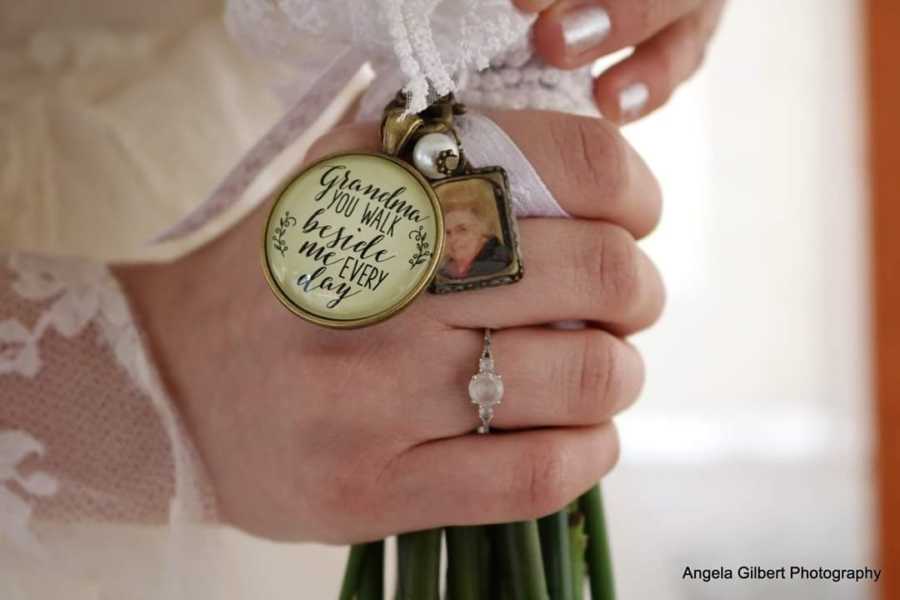 This story was submitted to Love What Matters by Valerie Stultz, 24, of Indianapolis, Indiana. Submit your own story here, and subscribe to our best stories in our free newsletter here.
Read more stories like this here:
'That's all we were, Facebook friends. Until one day he commented, 'Would you like to go on a date?': Woman grieving soulmate to random act of violence gets 'wink from heaven'
'Um, this is kind of weird but the car before you said they felt you HAD to have a cake donut.' We failed to hold back tears.': Woman gets touching 'wink from heaven' on day of late friend's birthday
'The rings vanished into thin air.': Grieving daughters discover late mom's diamond rings in unlikely place, knows they are 'a gift from heaven'
'I kept repeating, 'This can't be real!' My deceased husband's badge number kept showing up in places it shouldn't have.': Widow gets countless 'winks' from late husband, 'It's the most beautiful, comforting thing in the world'
SHARE this beautiful story on Facebook if you believe in watching for signs or winks from heaven!