Disclaimer: This story mentions infertility and may be triggering to some.
"When we were dating, we had a discussion about the possibility we may not conceive children naturally because Caleb had been a 2 times survivor of childhood cancer. He knew this could be a reality but, we always knew we wanted to adopt since we had both spent time volunteering in developing countries around the world.
We got married in March of 2013, and by the end of that same year, we tried just really surface fertility testing. Not that we had been 'trying,' but we weren't NOT trying, and thought we may as well know. For whatever reason, the fertility doctor called us back with results on Christmas Eve. This is possibly the worst day to let someone know negative results, but we spent that holiday navigating a lot of emotions and made it through.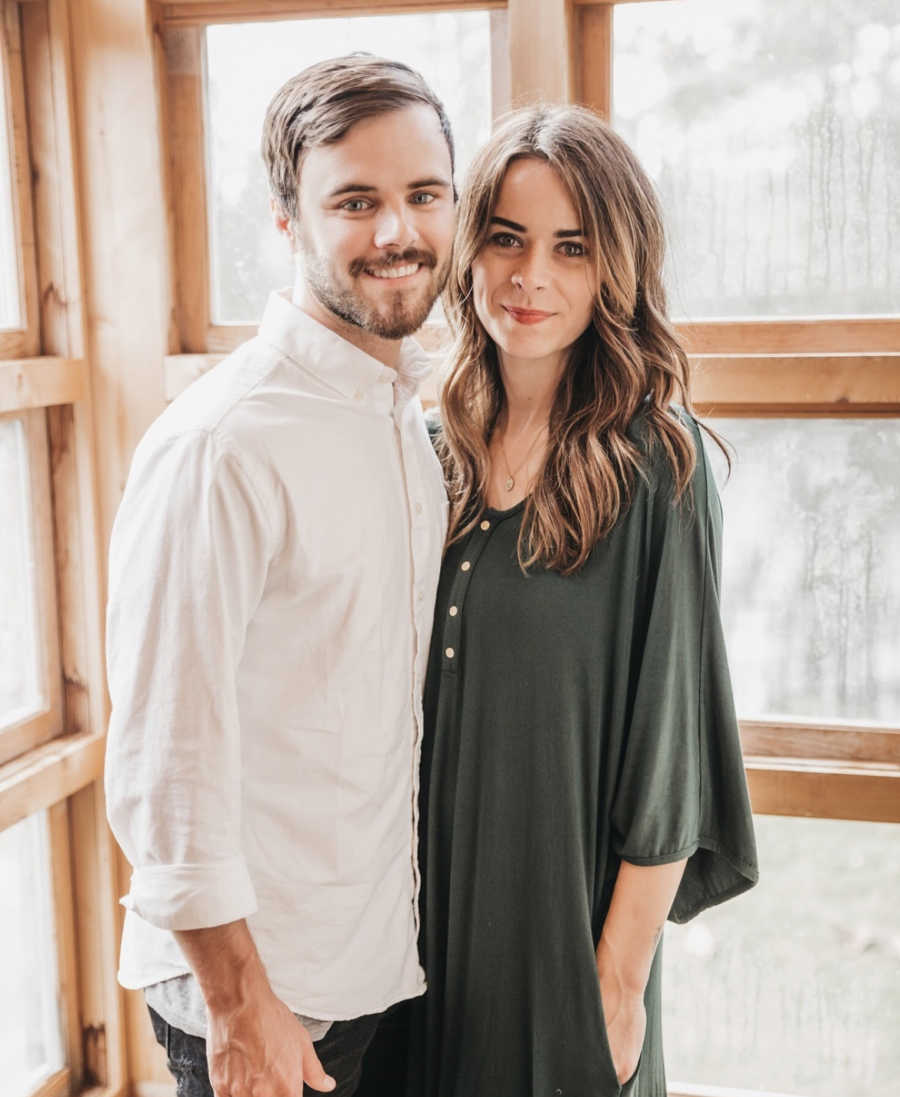 That next Spring, we moved back to Florida to plant a church, found a really supportive community of friends, and that Fall we started the adoption process, knowing that it was going to be a very long road. We felt like international adoption was the route for our family, and with all the varying 'rules' among Hague and non-Hague countries, we landed on a pilot program in Tanzania. We were told it would be about 2 years, but having had a lot of friends who adopted internationally, we were prepared for some delays. During this waiting period, we had the Homestudy, doctor appointments, fingerprinting, education courses, grant applications, etc. The fundraising was going strong, but was also physically and emotionally draining. It's still heartbreaking to know there are so many families who want to open their homes to children, both domestic and international, but the initial costs stand in the way.
After waiting 2 years (this is Fall 2016), we got a call from our agency there wouldn't be a referral coming from Tanzania because the program wasn't going to work out. I mean, I don't know what a crocodile's tears look like but I imagine, they are big and mine would be comparable. I wept. It was suffocating. We had a great support system. My boss was incredibly empathetic (which was out of character for him but he's a great dad so I think he understood that yearning). My husband worked for the church and they were so kind to us in that season.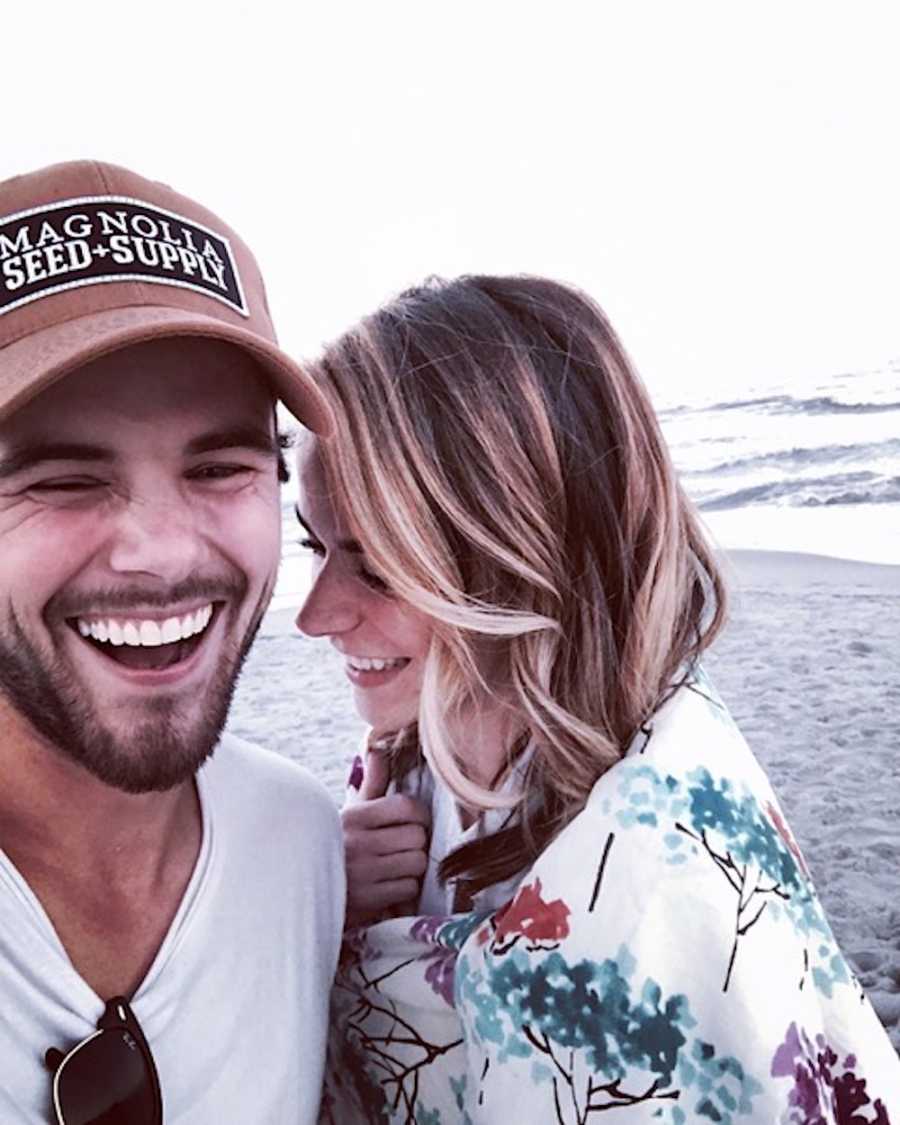 One thing to know about me is I'm a doer. I don't often plan out a detailed process, I just start and see where the chips fall. The agency had offered for us to transfer to another program which would allow us to not lose any of our funds, which were around a third of our overall fees at that time. The program was in a part of Eastern Europe and we just didn't feel right about it, so we applied with a new agency for a shorter program and thought that might be what's best for where we are in this, even if it meant losing a lot of fundraising efforts.
But God had a different plan. Two long weeks after that initial call letting us know Tanzania was off the table, our original agency called to let us know that a NEW program was opening up to international families in Nigeria. Well, one state in the whole of Nigeria was allowing international families… Lagos, Nigeria. They said we would be able to transfer the funds in their entirety and if we wanted to continue, referrals would come quickly. We said yes.
Sure enough, a couple of days after being accepted into the program, and an on the fly Homestudy update to comply with the Nigerian laws, we received a referral for a little girl named Ebube. I rushed to call Caleb with the news and didn't want to open her file or see her face first, so I sent him the packet so we could do it at the same time (since we were both at work). Luckily, he had our two best friends in a conference room with him so we all got to see her at the same time. We had 4-5 photos and a lot of medical papers and social reports. But her cute little face and precious pose were hypnotizing in the more recent photos. She looked tiny. She looked like they told her to pose that way and she didn't entirely know what to do with her hands, which made it perfect. The sun was glaring in her face so her smile is a little squinted. But the funniest thing was how her facial expression looked like me as a child. Everyone in the room could see it too. It was very special.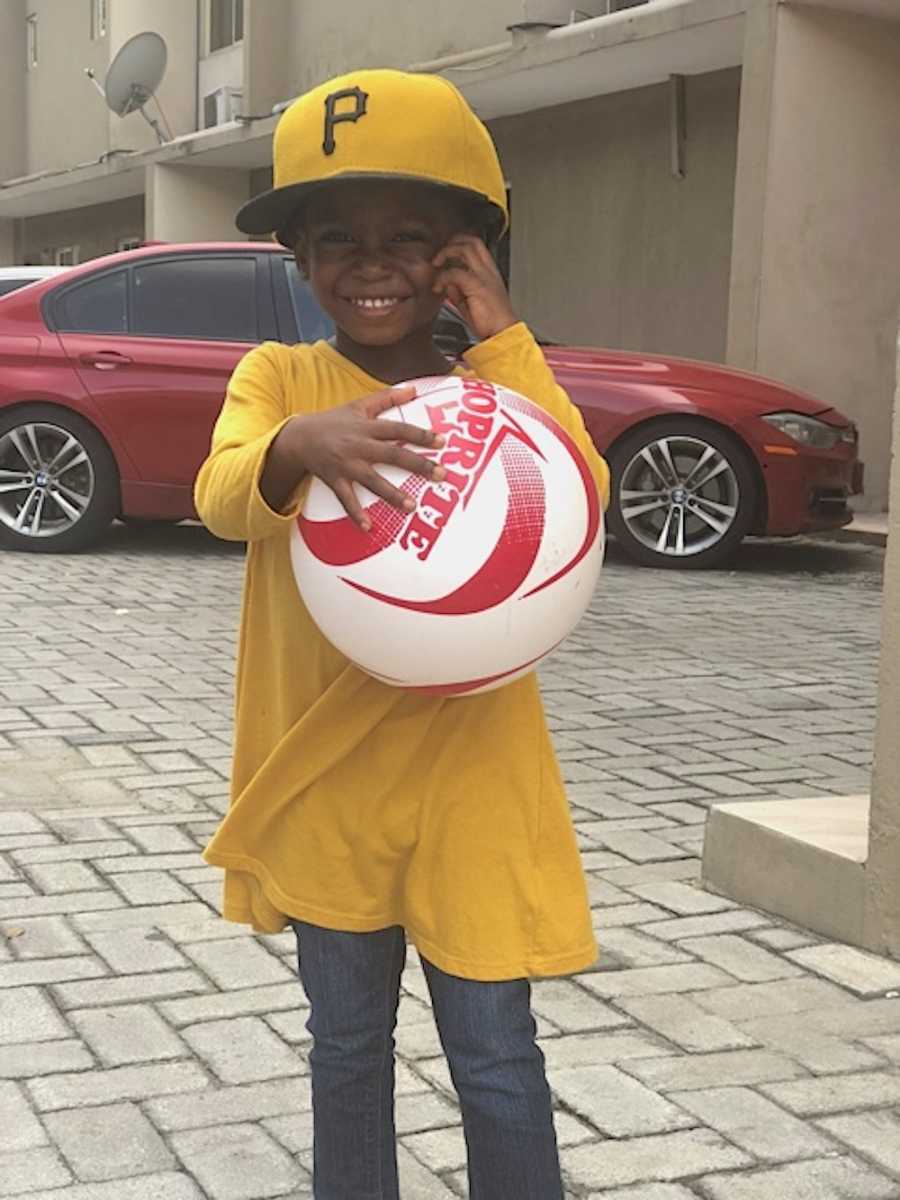 We read over her file to try and piece together what we might be stepping into but we knew it would be a yes. We had waited over 2 years for this and it felt really right.
Ebube had been abandoned at approximately 2 weeks old at a church in a remote area of Lagos. There was no trace of the biological family. The police report detailed their efforts to locate them to no avail. They took her to a hospital before taking her to an orphanage and realized she was very sick. So sick the first orphanage was not able to care for her, so she was moved a few weeks later to one that could. We are so grateful for the care and sacrifice her orphanage made to help her become healthy. She opened the door to them being able to care for many other babies with the same diagnosis. She doesn't even know the lives that are changed because of it.
So on November 2, 2016, we were matched with her, and the program requires one year wait before travel is allowed, so we planned on traveling to meet her around Thanksgiving in 2017, roughly three years after we started this process. Then we hit a major roadblock…
The Nigerian Consulate decided they would not be issuing our visas to travel and they also were not returning our passports until after their investigation into 'international adoption' (please remember this is a new program to a country that was not previously open to international adoption and it's only this one state that allows it. We were scheduled to be the 2nd American family to enter into the process). We had to have flights booked to even apply for these visas and we had everything lined up to leave just a couple of weeks later. She thought we were coming. We had all the reservations and a lot of money already tied to this happening at this time. The thing about money and adoption is when you're fundraising, you feel a responsibility to the people who give to your adoption efforts, so we were trying to be as fiscally responsible as we could. And this was a blow to that, and to our overall emotions. We were already letting her down, but didn't have a way to let her know how badly we longed to meet her.
After a lot of radio silence from the Consulate, a lot of strategic planning with our agency stateside and the agency abroad, a lot of prayers, even more tears, another Christmas without our girl, and the timely song Seasons from Hillsong Worship living on repeat as an anthem for our season, we decided to just go. It was now March of 2017. We had been able to retrieve our passports, and just showed up in hopes they let us in with visas on arrival.
It worked.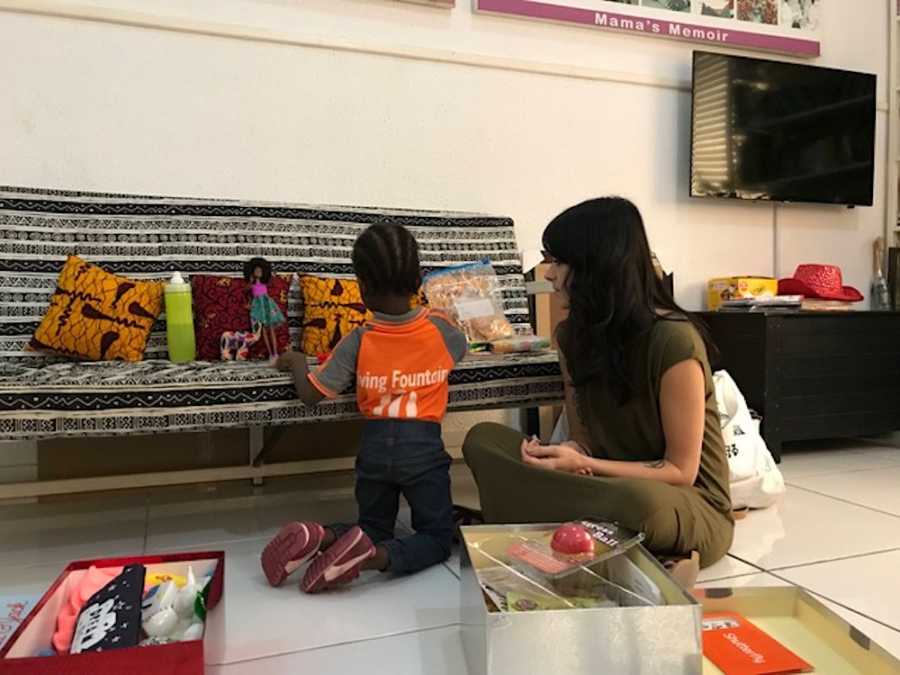 We made it through immigration, retrieved our three months' worth of luggage, met our driver, and headed into Lagos. After a restless night's sleep, we were picked up and taken to meet our soon-to-be daughter. I'll tell you, it wasn't one of those heartwarming introductions that people swoon over on social media. She was terrified. We were exhausted. I definitely had cinematic expectations for the first time we met which was ignorant and American of me. This little girl had rarely left the orphanage compound. Her world was really small, literally. She had only seen our faces in the photos we sent and then there we were life sized 'mommy' and 'daddy.' She hadn't known the meaning of those words, nor how we had longed for her for years. She didn't know the very year, the same season she was born, we found out adoption was the only way, outside of a medical miracle, we would become parents. We were already fighting and planning for her from almost the moment she was left.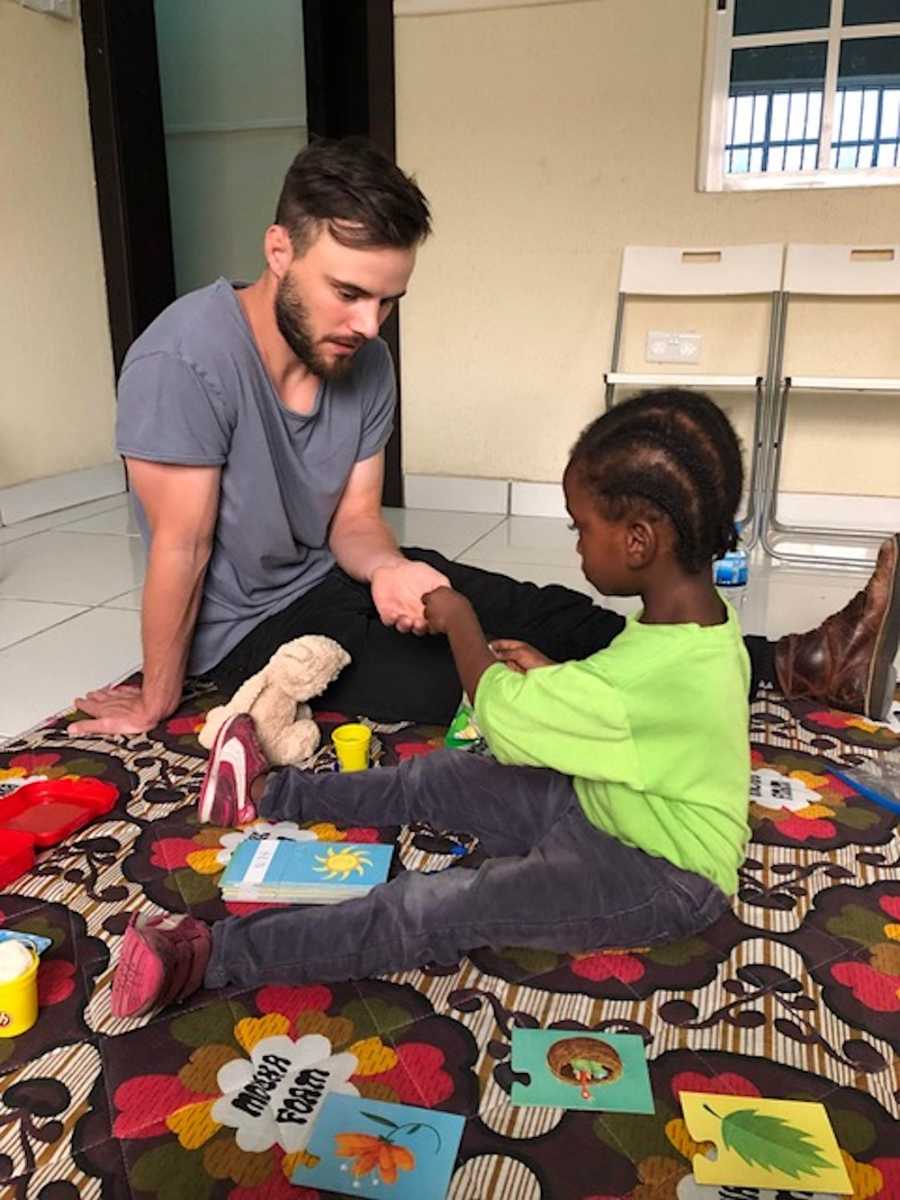 The next three months weren't a breeze and they weren't beautiful. They were traumatic. Both for her and for us. Nigeria was hard. It was a stark contrast to the time we had spent in other nations on that continent. We tried to learn as much about her culture as we could in our time there, but mainly, it was survival mode for us. In retrospect, it makes sense she was terrified. We were strangers… really nice ones, but strangers nonetheless. We went places and ate things which were outside her realm of sensory familiarity. But to summarize that time in our story, we made it.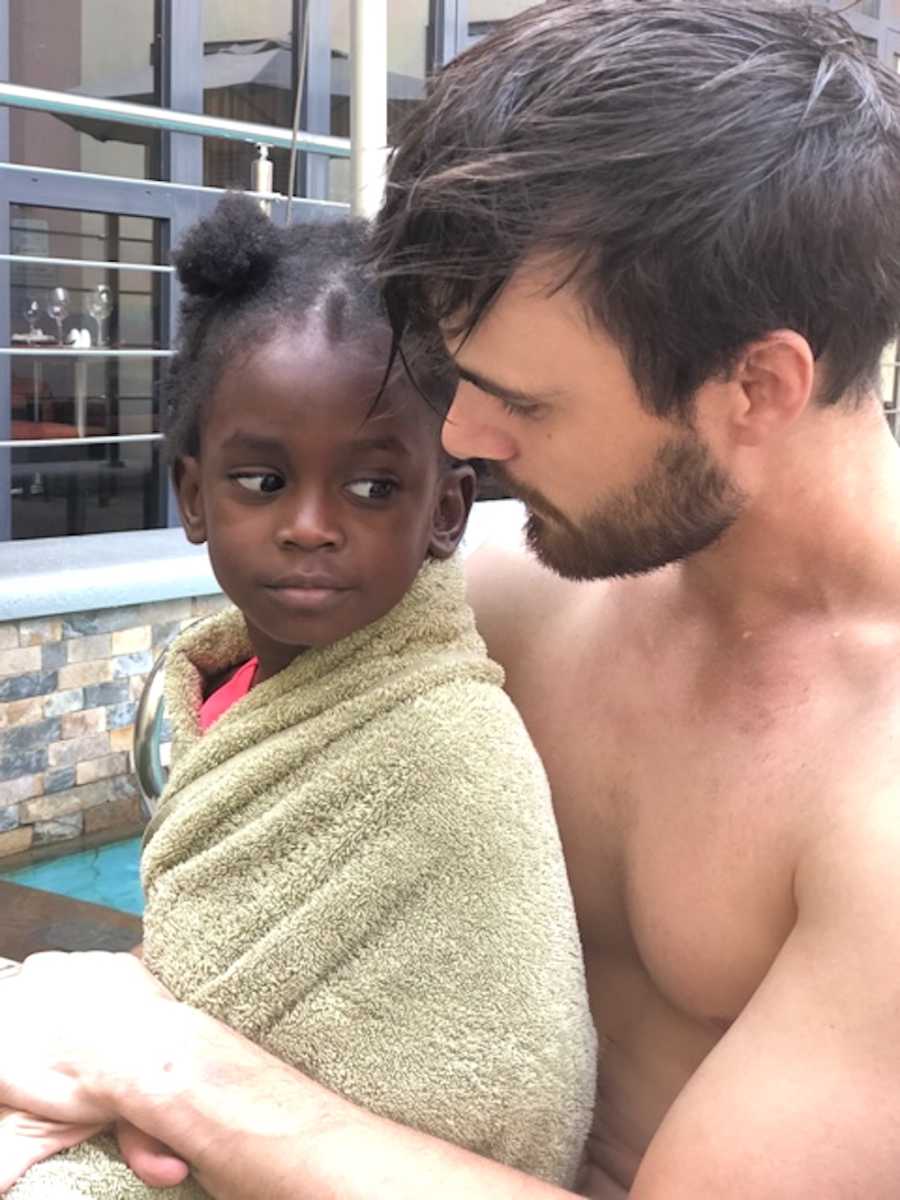 We made it home, mid-June 2017 to a small welcoming party at the Orlando airport. I remember literally laughing in the car when we got her strapped in her car seat (which was an alien concept to her in itself) and were leaving the airport headed home. That was it, we had made it home, alive, as a family of three.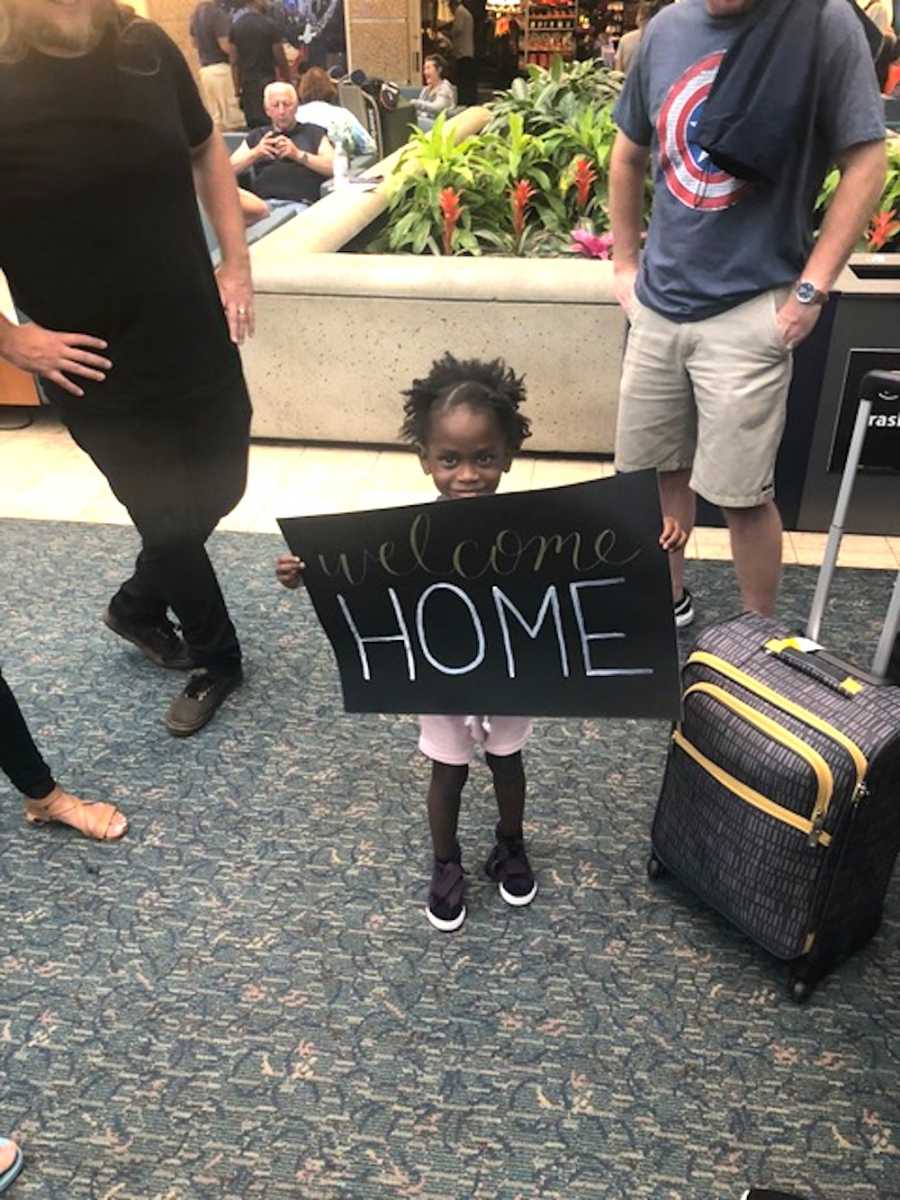 The next few years leading up to the present have been a rollercoaster of highs and lows. We are learning what it's like to be parents, to love unconditionally… and it's not always easy. She's learning what it means to be in a family unit. We've been blessed to have the support of that same community of people, even though we are now located across many states. We have also sought a lot of help from counselors to learn how to make it through the other side of trauma. The intricacy of how we develop in the early stages of life is mind-blowing to me. How our brains wire trauma due to abandonment, and don't reverse the moment we 'belong' on paper. It takes devotion, time and routine. And while we make mistakes almost daily, we make room for forgiveness and correction. We recalibrate, and over time, those valleys become fewer and farther between.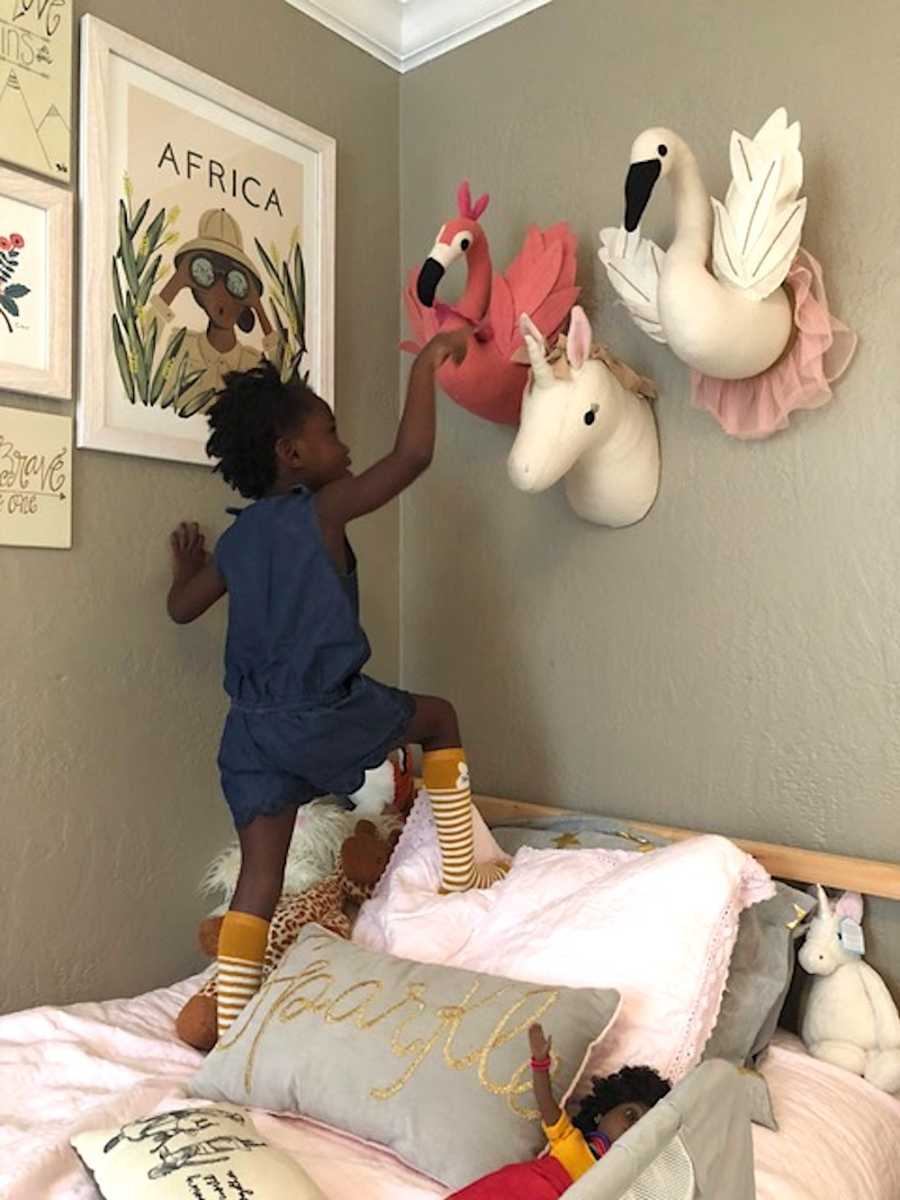 This summer will be 4 years home. And this fall, we turn the corner of having been together for longer than we have been apart.
The adoption process, particularly International Adoption, isn't for the faint of heart. I don't know if I would have been brave enough to endure the 3.5-year process of coming home if I had known everything we would walk through. But, we are grateful for the bite-sized pieces that God guided us through to get to where we are now.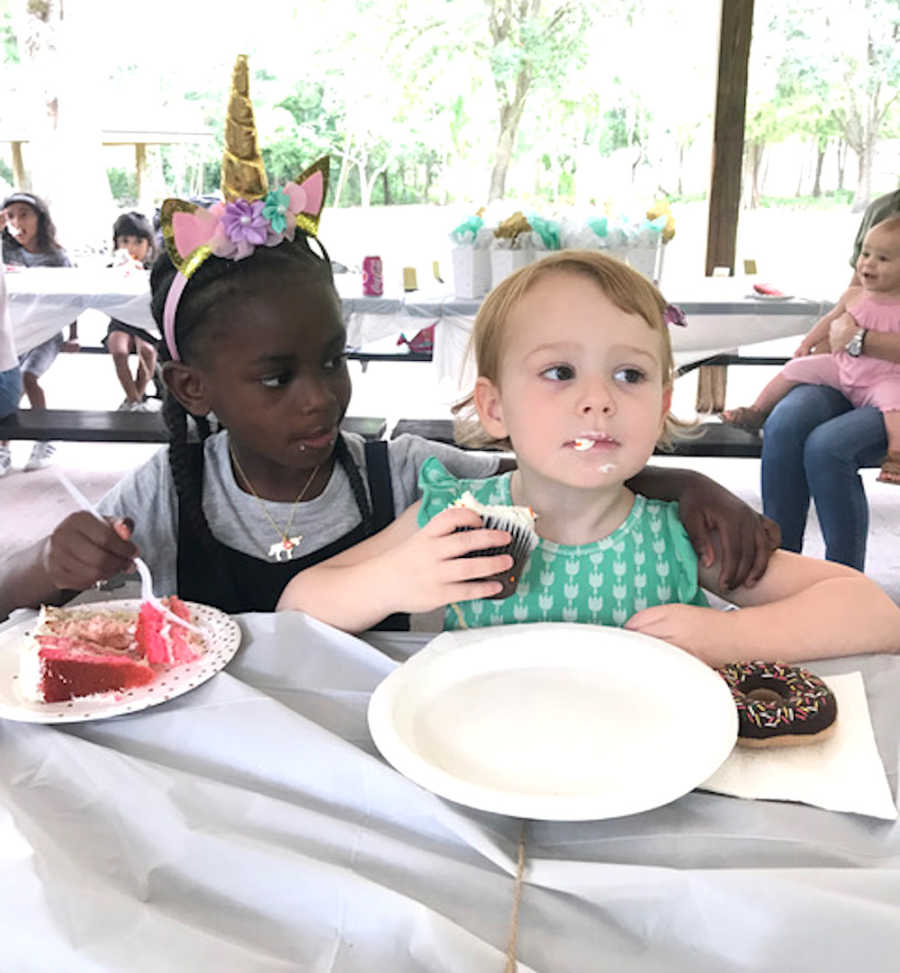 Fun Facts:
●  Ebube means 'God's Glory' in Yoruba.
●  Her legal name is now Josephine Mae-Ebube Douglass.
●  Josephine means 'Added by God.'
●  Some of our best friends adopted Josephine's best friends from the same orphanage a year later and they are still in each other's lives. It's not "normal" but they don't realize how lucky they are to still have each other as friends and so accessible."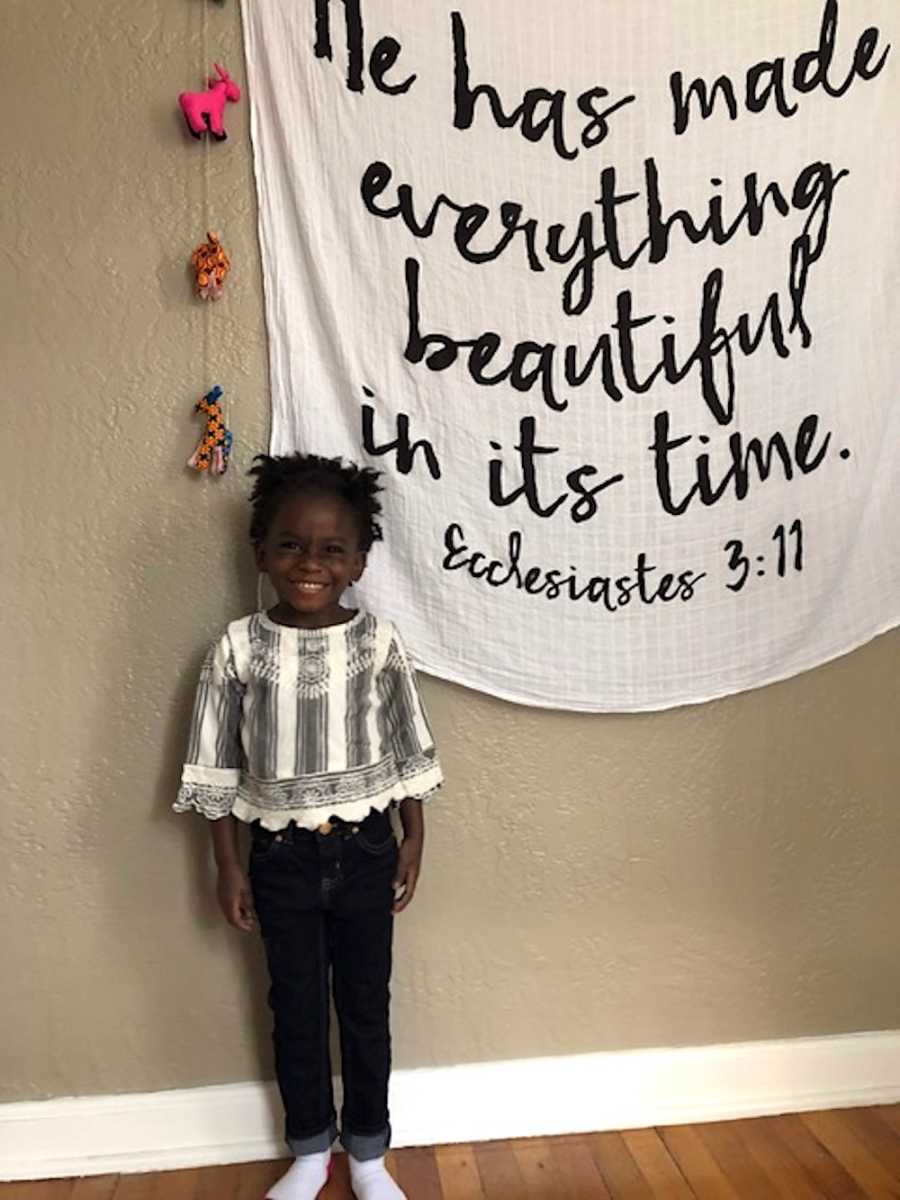 This story was submitted to Love What Matters by Rachel Douglass of Nashville, TN. You can follow her journey on Instagram. Do you have a similar experience? We'd like to hear your important journey. Submit your own story here. Be sure to subscribe to our free email newsletter for our best stories, and YouTube for our best videos.
Read more stories like this:
'I'm getting a mummy and daddy?' I begged God to let me spend his birthday with him. I'd missed seven already.': Mom shares international adoption journey, 'He's ours, forever and always'
'He cried by the door. He was hoping we'd take him back. Our anxiety levels were through the roof.'': Mom shares international adoption journey, 'We can't imagine life without them'
'That was my son. This precious boy was going to become OUR boy. We thought our hearts would burst.': Woman shares international adoption journey, 'We love that we get to be their parents'
'As we pulled away, he cried, 'MOM!' My heart burst with so much emotion. He was saying goodbye to everything he knew.': Couple shares adoption journey, 'They are IMMENSELY loved'
Help us show compassion is contagious. SHARE this beautiful story on Facebook and Instagram with your friends and family.