"I grew up in a small town in Indiana. I met my husband when I was in college, although we attended different colleges. My husband Ryan attended West Point Military Academy, and after he graduated, he was in the Army. We got married while he was in the Army flight school at Ft. Rucker, Alabama, where he was learning to fly helicopters. After he graduated from flight school, he got stationed in South Korea, where I joined him. It was supposed to be a one-year duty assignment, but turned into 3 years! We loved Korea, we loved the culture of the Korean people, and loved the food. Our first child, a daughter, was born in Korea! It was a fun time, but it was hard being so far away from our family.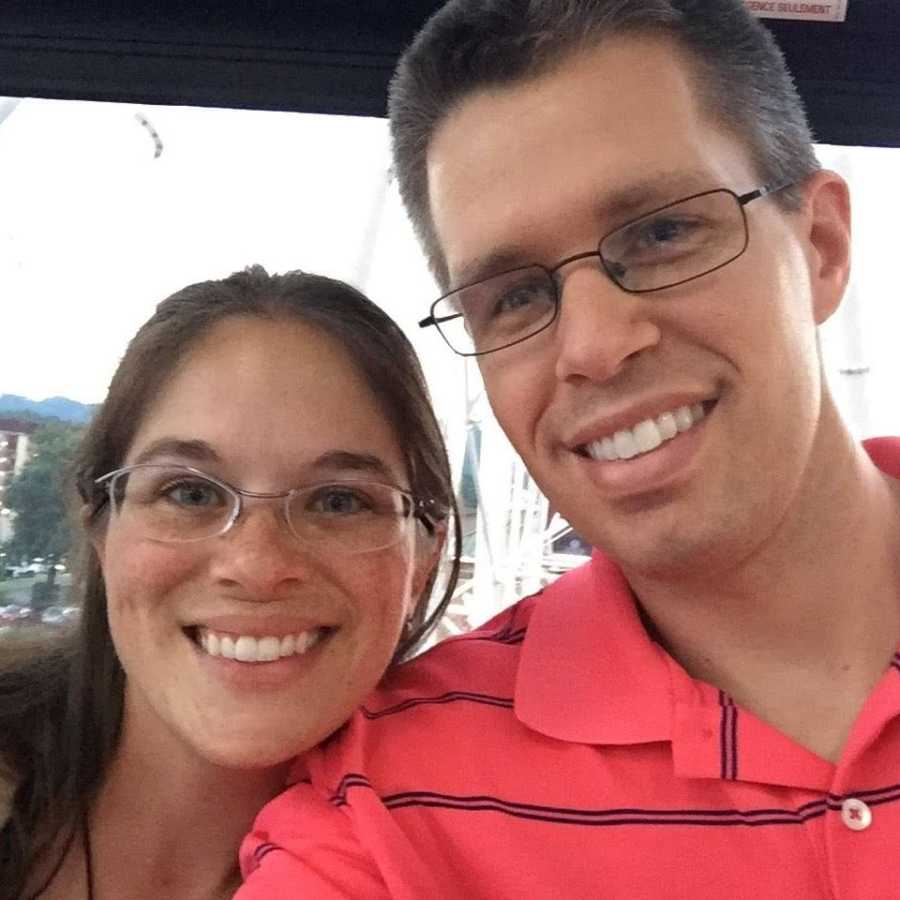 We then moved back to Ft. Rucker, Alabama for a year. During that time, we got pregnant again, but we lost that baby. It was a devastating loss for me. Losing a child is not something you ever get over. We conceived again and moved to Ft. Hood, Texas, where our second daughter was born. Ryan deployed to Afghanistan 5 weeks after she was born. That was a very challenging time for me. I had a 2-year-old and a newborn, and my husband was in a war.
He missed the first year of our second daughter's life. Thankfully, God has been good to us, and they have made up for lost time! Up until this point, Ryan and I had talked about adoption, but Ryan was never on board. I have always wanted to adopt, for as long as I can remember. There's just always been a draw to adoption for me. I would bring the topic of adoption up, and Ryan just never felt called to do it. During the year Ryan was deployed, I decided to just pray about adoption. I prayed for a year that Ryan's heart would be open up to it. When Ryan came home from Afghanistan, I brought up adoption again, and this time, he said, 'You know, I am not really sure what changed, but I think I am open to it!'
Now that we were both open to the idea of adoption, it was really just a matter of timing. I was pregnant again, and Ryan was getting out of the Army, so we decided it wasn't the right time. We moved to Indiana to live with family until we could buy a house and Ryan could start his new job in Ohio. Our third daughter was born in Indiana, and then we moved to our new house three weeks later. It was a big transition for us, and our third daughter was a difficult baby. She cried a lot. She didn't want anyone but me, and she had some gross motor delays that required Physical and Occupational Therapy. When she was only 10 months old, I became pregnant again, a little unexpectedly. We welcomed our first son 9 months later! It was pretty difficult for me to have a 5-year-old, 3-year-old, 19-month-old and a newborn, plus I was homeschooling our older two kids.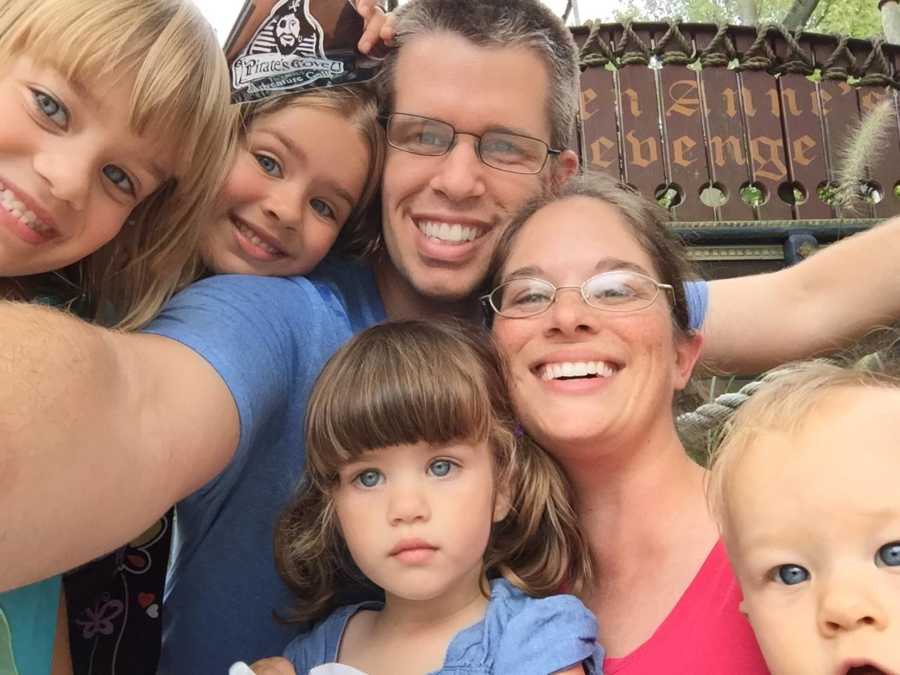 All that time, we continued to talk about adopting, but again, it just wasn't the right time. When our son was 2 years old, we finally decided to start on the paperwork to adopt, as we had done some research and learned that it can take at least a year, usually, and sometimes longer. At first, we talked about domestic adoption. I did a lot of research and found that families who have more than one or two children are much less likely to be chosen by birth moms. I then ran across a blog about a family who was in the middle of their adoption from a country in Eastern Europe. They wrote about a trip they took to the orphanage to meet their new son. The boy had a mobility problem and was wheelchair-bound. The orphanage workers kept this little boy in a room by himself because they were afraid he would scare the other children. He was not allowed to play with the other children, or go outside. It was so heartbreaking, and I knew then that I wanted to make a difference in a child's life who would otherwise not get that kind of chance.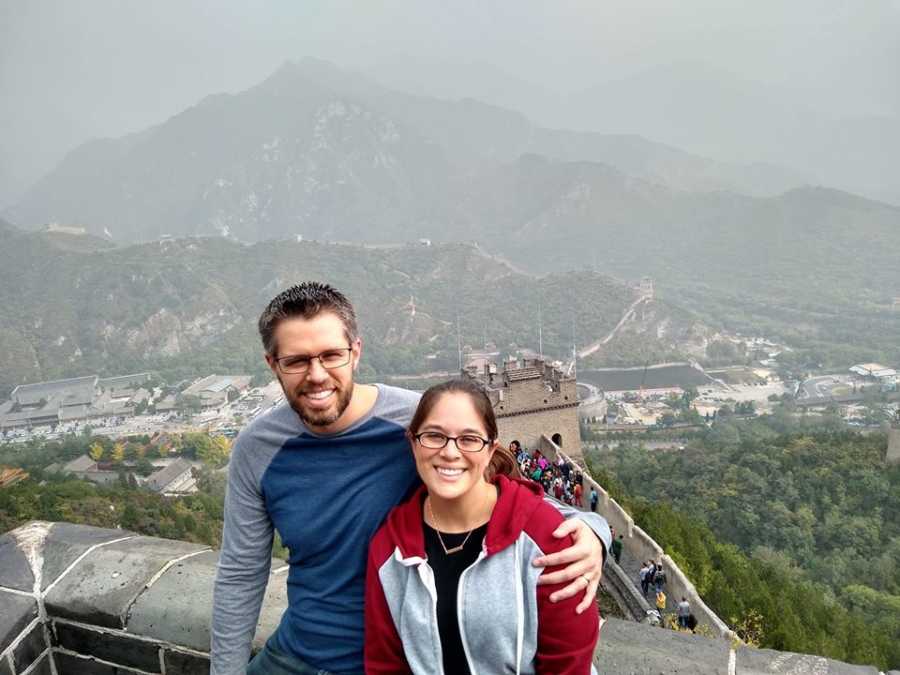 Once we had chosen to pursue international adoption, we had to choose a country! For international adoptions, you have to choose a country first, before you can start on any of the paperwork because the paperwork is all country-specific. We didn't feel particularly drawn to any country. We first had to eliminate the countries that we didn't qualify for, usually because of our family size. I looked at statistics, and we chose a very small country in Africa called Burundi. We got started on the Home Study, and a large packet of paperwork called our dossier. The dossier is basically everything there is to know about you as the adoptive family, and it's what gets sent to the country. Part of the dossier is a checklist called the Special Needs Checklist. You and your spouse are given a list of many different special needs, and you have to go through the list and check the needs you would be open to. It is one of the hardest things in the dossier! We had a hard time trying to figure out if we were open to certain special needs, and then we felt guilty for not being open to them. You think, 'If this were a child I gave birth to, of course, we would love this baby, and do everything we can to help this baby.'
The paperwork took us around 9 months to complete. In December of 2017, our dossier was sent to the country of Burundi. Then came the waiting. The waiting is probably the biggest challenge of adoption! Burundi has a very new adoption program, and they don't run quite as smoothly as other programs that have been up and running for decades. In Burundi, you send your dossier and then a 'matching committee' meets to match children with families. This committee was supposed to meet once a month, but in the 5 months we waited in the Burundi program, they met one time. During each matching committee meeting, there were typically one to three families from our agency that got matched with a child. The committee was meeting roughly twice a year. This could mean a 2 to 4-year wait for us. Thinking about waiting that long was not fun, but we were really okay with waiting if it meant that was the child God had for us. The Lord was working in our hearts in other ways, however.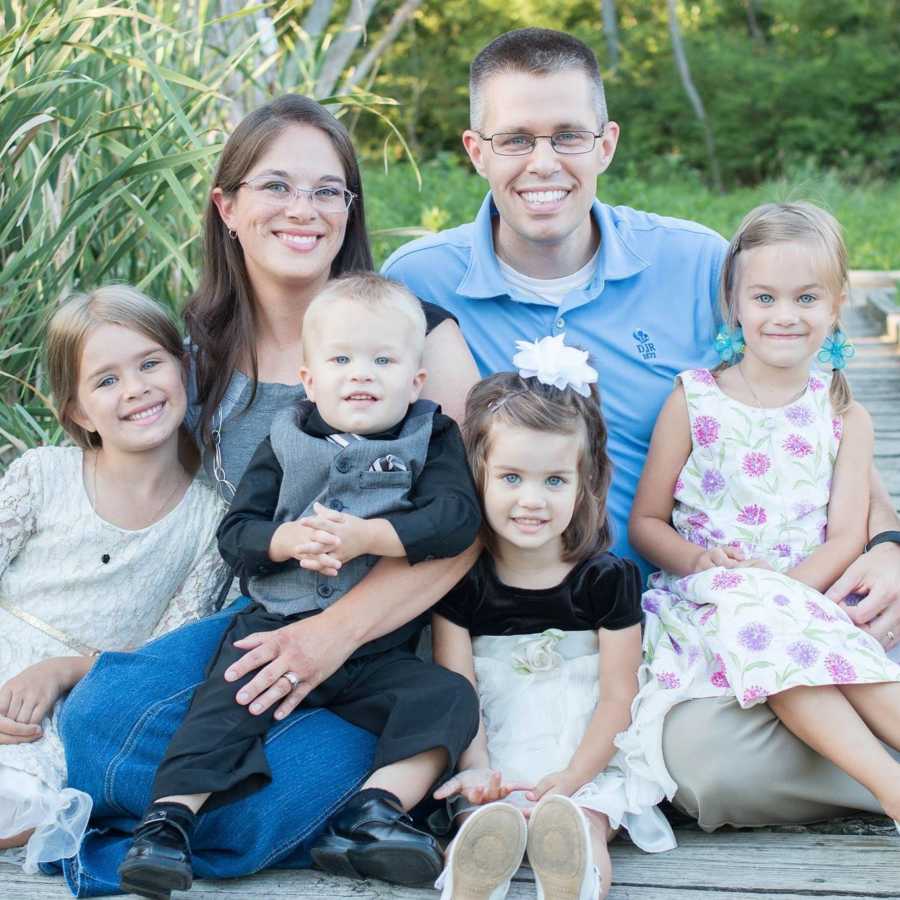 During the waiting in the Burundi program, I kept thinking about that special needs checklist. The more I thought about it, the less the needs scared me. We were open to many different needs, including Down syndrome. Our agency brought up a few different times that we should look at other country programs, because of the many special needs we were open to. We didn't realize it, but we were open to many more needs than what is typical for adoptive families. We later found out that Burundi did not have a special needs adoption program at all.
In the world of international adoption, children who live in orphanages have to have a file prepared for them. This file contains things that are known about the child, such as their finding place or if their birth family relinquished them. It will have that paperwork in it. The file also contains medical information, including any diagnoses. It is at the discretion of the orphanage workers, or the orphanage director, which children they will prepare files for. In Burundi, at the time we were in the program, they would not prepare files for children with special needs. They considered those children unadoptable. Learning this new information broke my heart. There are children all over the globe with special needs, and no one to care for them. The Lord started putting China in my heart. I kept meeting people who had adopted from China. It seemed everywhere I went, the Lord brought China to my mind. And then I saw a picture.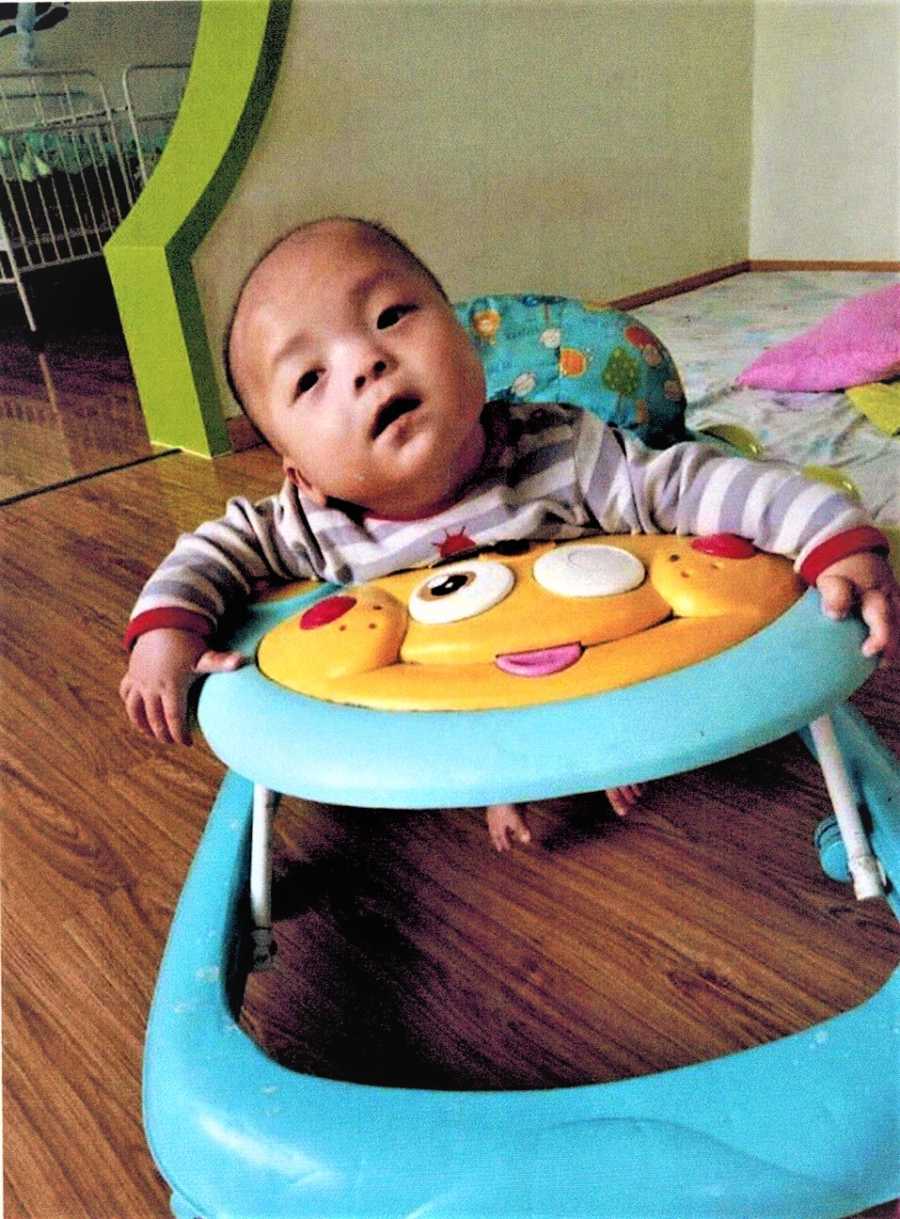 Our agency has a page on their website with pictures of children who have more special needs, are older, or sibling groups who are trying to be adopted together. It is called the Waiting Child page. I would check this page frequently, and one day, there was a new picture on that page. Ryan and I decided to ask for more information on this baby. He was 17 months old from China and had developmental delays and a urological condition. Our agency asked if we wanted to review his file. We said yes, and were given 3 days to decide to either move forward with adopting him or to pass.
We reviewed this little guy's file, and I was in love! My husband was not 100% on board yet. It was a big change from what we had originally felt like the Lord was calling us to, and we didn't know a lot about this little boy. The file was 7 months old and hadn't been updated. It would also mean having to redo ALL the paperwork, to change from Burundi to China. We had already paid several fees, and only some of them would transfer to a different country. My husband is a Sunday school teacher at our church and was studying for his lesson the next day. I watched him reading and studying his Bible, and decided to pray. This time, I didn't pray for the Lord to change my husband, but I just prayed  He would give us His answer through His word.
About twenty minutes later, my husband finished studying, and asked me, 'So, what is the next step for adopting him?' I answered, and he said, 'Let's do it.' I was amazed! Twenty minutes prior, he was not in favor of it, and now he was ready to go for it! I asked him what changed his mind, and he said as he was reading in his Bible, he read a passage that God does not show partiality towards His people, and he felt convicted that we should not show partiality either.
We moved full-force ahead to try to finish all the paperwork as quickly as possible since now, there was a face and a name waiting on us! We hit a few roadblocks, and what normally would take roughly 9 months took us a year and a half! It was horrible. The little guy we were working towards adopting was born in December, and we were hoping to be able to go get him in January or February of 2019. We missed his second birthday with him, but were able to send him a little package with some presents and even a cake! After many delays, we were finally able to go get our new son in October 2019!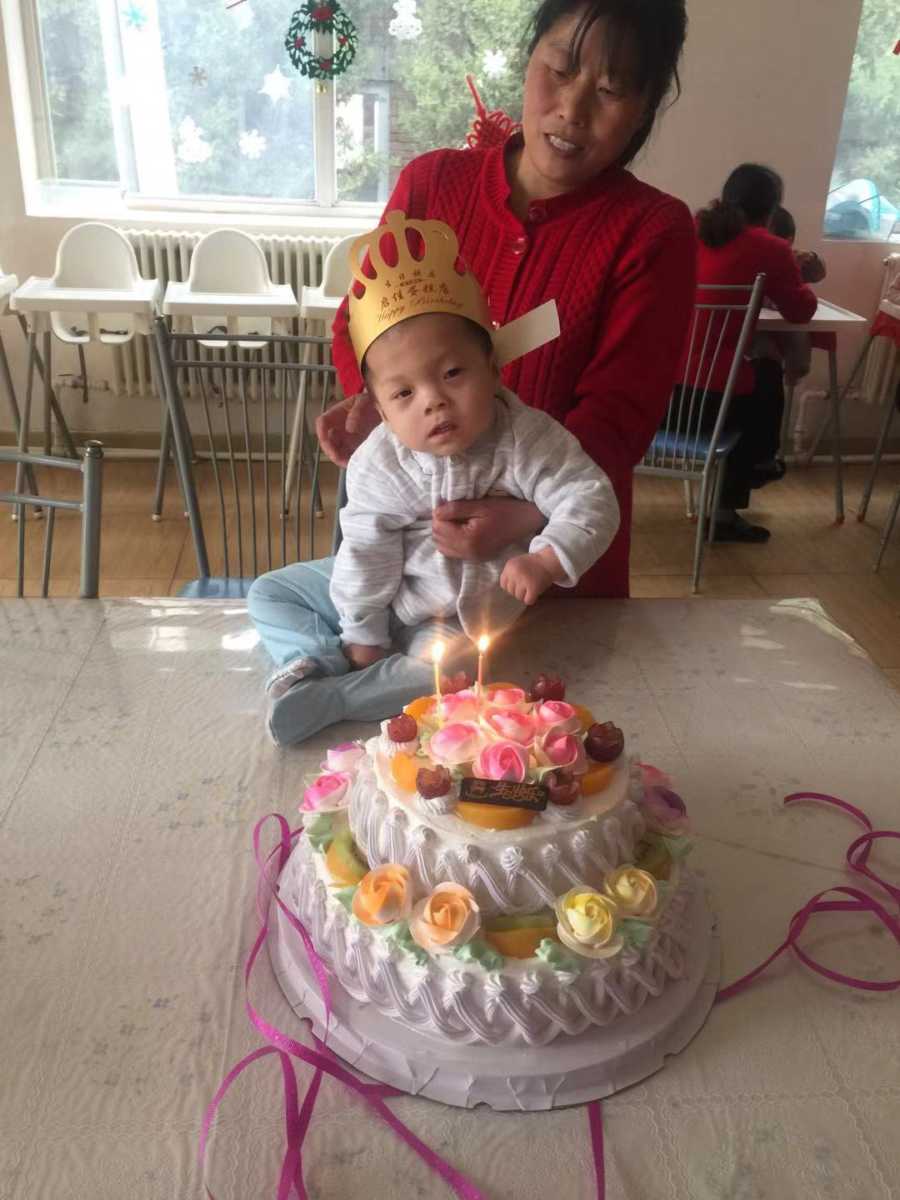 Saying goodbye to my four kids at home was one of the hardest things I have ever had to do. It was bittersweet. As hard as the goodbye was, we were thrilled to finally be going to China to bring our new son home! We got to China and finally met our son! It was nothing like we expected. Our son was 2 years and 10 months old, and more severely delayed than we knew. He had muscle spasms. He could barely even hold his head up. He couldn't sit, couldn't stand, couldn't even push up on his hands when laying on his stomach. It was scary. We had no idea how we were going to handle this.
We were given 24 hours after we met our son to back out. I'd like to say the thought of backing out was not even in our minds. It did come into our minds, and we even talked about it. But I couldn't bear the thought of sending him back to the orphanage. My husband and I both cried. We just sat there in the hotel room together, with this sweet, innocent baby on the floor, and we held each other and cried. We had no idea how we were going to do this, to parent a child with such severe needs. We recalled the verse in the Bible Philippians 4:13, 'I can do all things through Christ who strengthens me.' We prayed and gave it to Christ! We kind of just survived our time in China. It was really hard. Our newly adopted son, who we named Theodore, cried. A lot! He didn't sleep well. He would wake up during the night and cry for an hour or two. He would wake up in the morning at 5 a.m. We were running on very little sleep, in a new country, and with a new baby that seemed to hate us, and then came the 26-hour travel home. It was exhausting!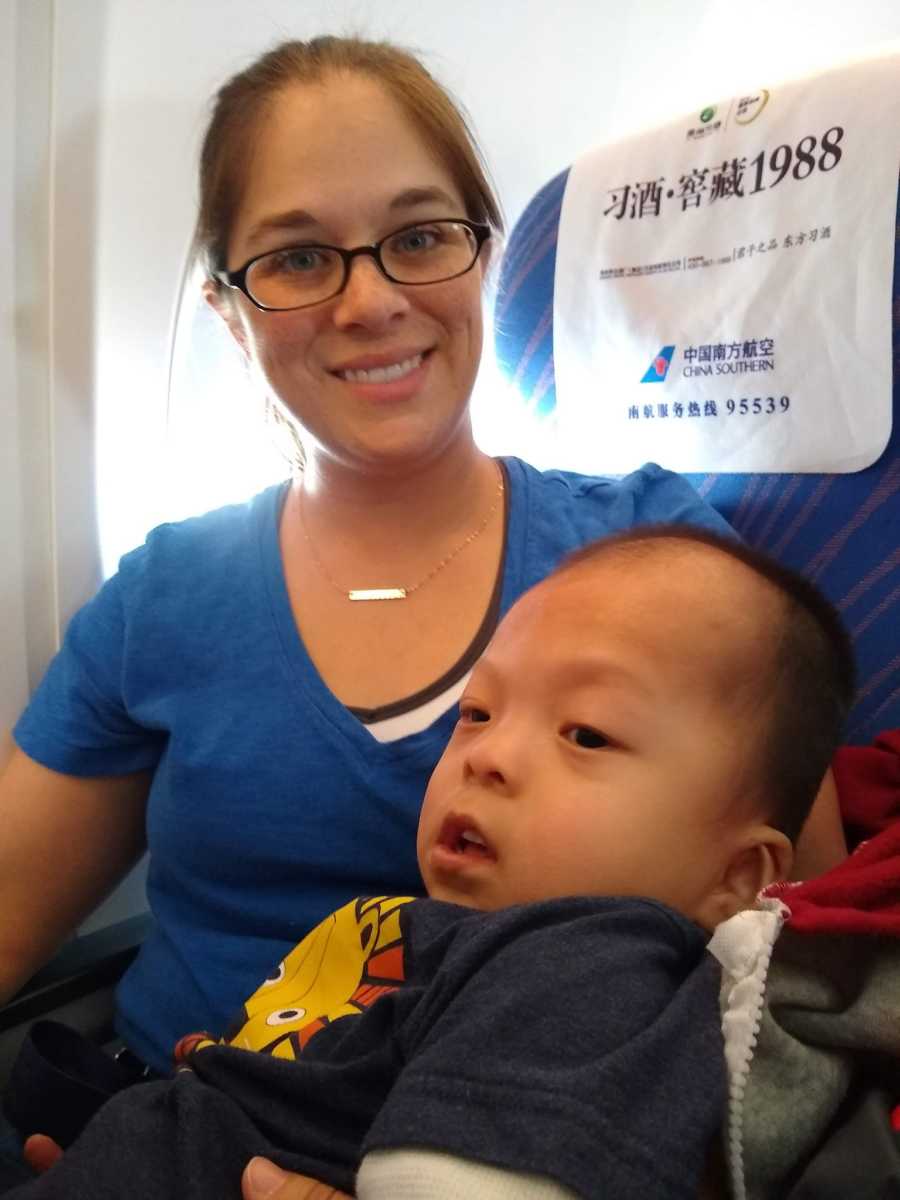 Only 3 days after returning to the United States with our new son, he had his first doctor's appointment with an International Adoption Pediatrician. She referred us to 6 different specialists. It was a bit overwhelming at first, but I scheduled the appointments, and we got a lot of answers in the first month and a half of being home.
We found out our son has a deletion of his 9th chromosome. It is a very rare syndrome, and there's still more testing he will need. But it is wonderful to know this information so we can get him the help he needs. We also confirmed the muscle spasms he had been having are actually seizures. We have started him on seizure medication, and have seen a major decrease in the amount and the severity of his seizures. We've been seeing many different doctors and had physical therapy and occupational therapy, and while there's not really an end to all the appointments in sight yet, our little Theo has made amazing progress in the past two months! He has really come out of his shell! He is the most joyful little guy and has the most amazing laugh. He is sweet as can be, and loves to be tickled and cuddled. His siblings absolutely adore him!
We are all so in love with our amazing little Theo, and I honestly cannot imagine life without him! This new addition to our family has been something we didn't expect. It has been very hard. There have been many emotional days for me. But I would do all of it again in a heartbeat!"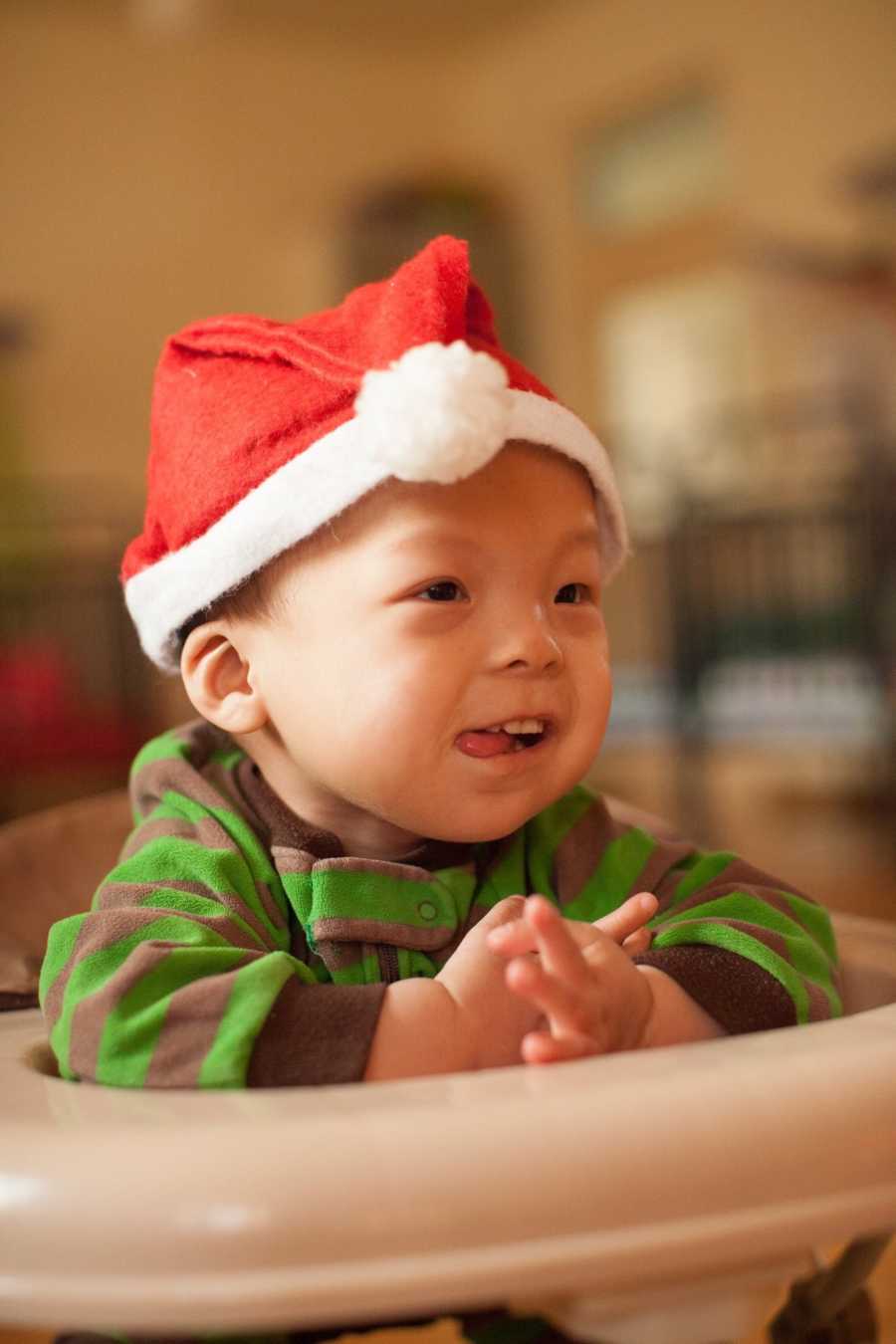 This story was submitted to Love What Matters by Abby Abbott of Ohio. Be sure to subscribe to our free email newsletter for our best stories.
Read more touching stories like this:
'I was still in I-might-die-at-any-moment panic mode. Nothing could change that. 'Do you guys know Jesus loves you?' Except that.': Woman pursuing international adoption sits next to very religious man on flight
'Are you going to give your adopted son back, since you're going to have your own child?' Ummm nope.': Mom declares 'adoption is not what impregnated me,' enraged strangers would assume he's 'not wanted'
Help us show compassion is contagious: SHARE this beautiful story on Facebook with friends and family.