"As I stood there in the parking lot looking at Michael's body lying on the ground,  I couldn't help but think I was having a nightmare and I needed to wake up. People were running everywhere, there was still an active shooter and all I could do was just stand and stare. William was one of Michael's best friends and he fought to keep me away from Michael when truly all I wanted to do was go over there and just be with him. William could not let that happen and I am thankful he didn't. He knew I couldn't see him up close and personal. I knew Michael was dead.
I saw them put the shirt over his face. I saw it all, but at the same time, I knew it was my Michael and I just knew he was going to get up. As the cops arrived, I was taken to a cop car where I was held waiting for a homicide investigator to come to speak to me. Many different thoughts and emotions went through my head at this time. The one question I kept asking was, 'Is he dead?' I knew the answer, but I just needed confirmation of what I saw. I know I asked this question to several cops at least 20 times. I was given the same answer several times: 'Ma'am we do not know the status of him just yet.'
Later that morning, it was like a scene from a movie. A very tall, dark-headed man walked towards me in a long trench coat with this look of deep sadness on his face. I knew then that I would be leaving that parking lot without Michael. I wouldn't go to the hospital and pray that he would make it out alive. I knew that my world was officially turned upside down. As he walked towards me, I already had tears pouring down my face again. He looked at me and said, 'Ma'am I don't know if they have informed you, but Michael did not make it. We are sending detectives now to inform the family.' At that moment, I never truly understood what being heartbroken was like till then. On November 16th, 2019 I lost Michael to a senseless act of gun violence.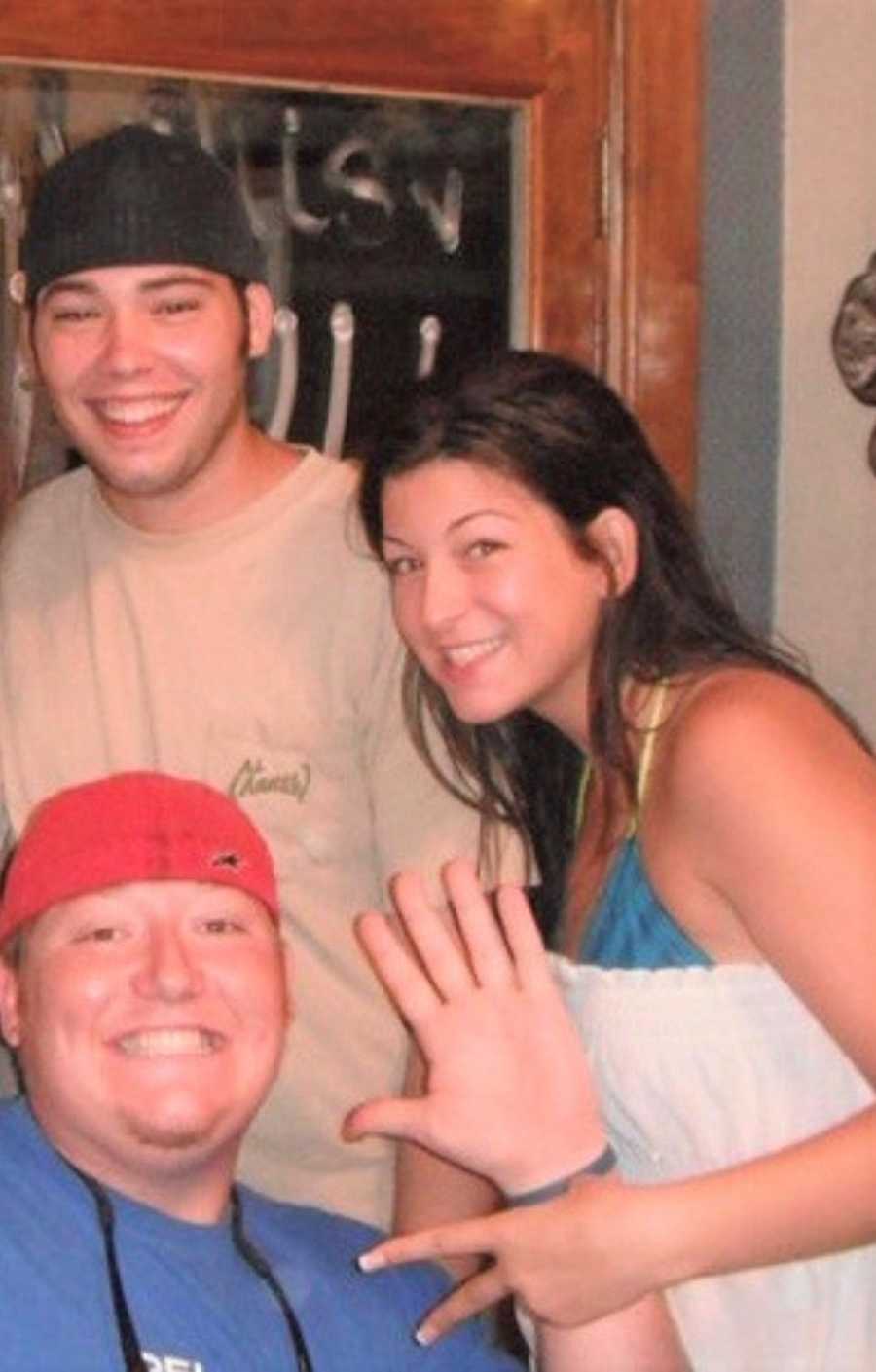 November 22nd was the last time I saw his face. You see, at 23 you are not supposed to be burying your significant other. You're supposed to be taking trips, living life to the fullest, and planning for your future together. It was a Friday morning and I remember walking into the church and again my world turned. I realized then he was not just out of town racing, he really was gone. I had my time with him and our family, but I remember being sick. I remember crying and I remember feeling peace somehow just in knowing that he looked okay. Seeing him like that just hurt to no end, but considering the trauma he experienced, our families and I were pleased.
I remember his body just being so cold but somehow, he still had that smirk on his face that I fell in love with. Most of the day was a blur, but there were certain things that stuck out to me.  I was so overwhelmed and amazed at the same time. Michael was loved and I knew that from the beginning but that very day I understood just how many people he impacted. As I said my final see you later all I could do was just stare and cry, I kept saying in my head this really was it for us. From there I went back to pray with our family and came back for services to start and I remember walking back into a church that was completely packed to where people were standing on the back wall. I experienced a funeral procession that was miles and miles long, all for my guy.  Even though I was heartbroken, knowing there were so many people there paying respects to Michael gave me so much comfort.
After the services and weeks later and even now, I struggle with the thought of how could such an amazing man be taken from me? He was my forever guy. How could he be taken from his family? His family looked forward to the holidays together and vacations together. His parents looked forward to him becoming a dad and becoming a husband. His brothers looked forward to seeing him at the track on the weekends and all those silly moments they had together. How could he be taken away from his friends?
Michael was friends with everyone, but he had those close few that he stayed in contact with and we tried to see when he was not working. How could he be taken from Connor? An 18-year-old boy that depended on him in so many ways. They spent most of their time together. How could he be taken from all these kids that depended on him every weekend with their race cars? These kids looked up to him but not just for his work ethic but as a person as well. Michael was good with kids and not a lot of men just have that trait.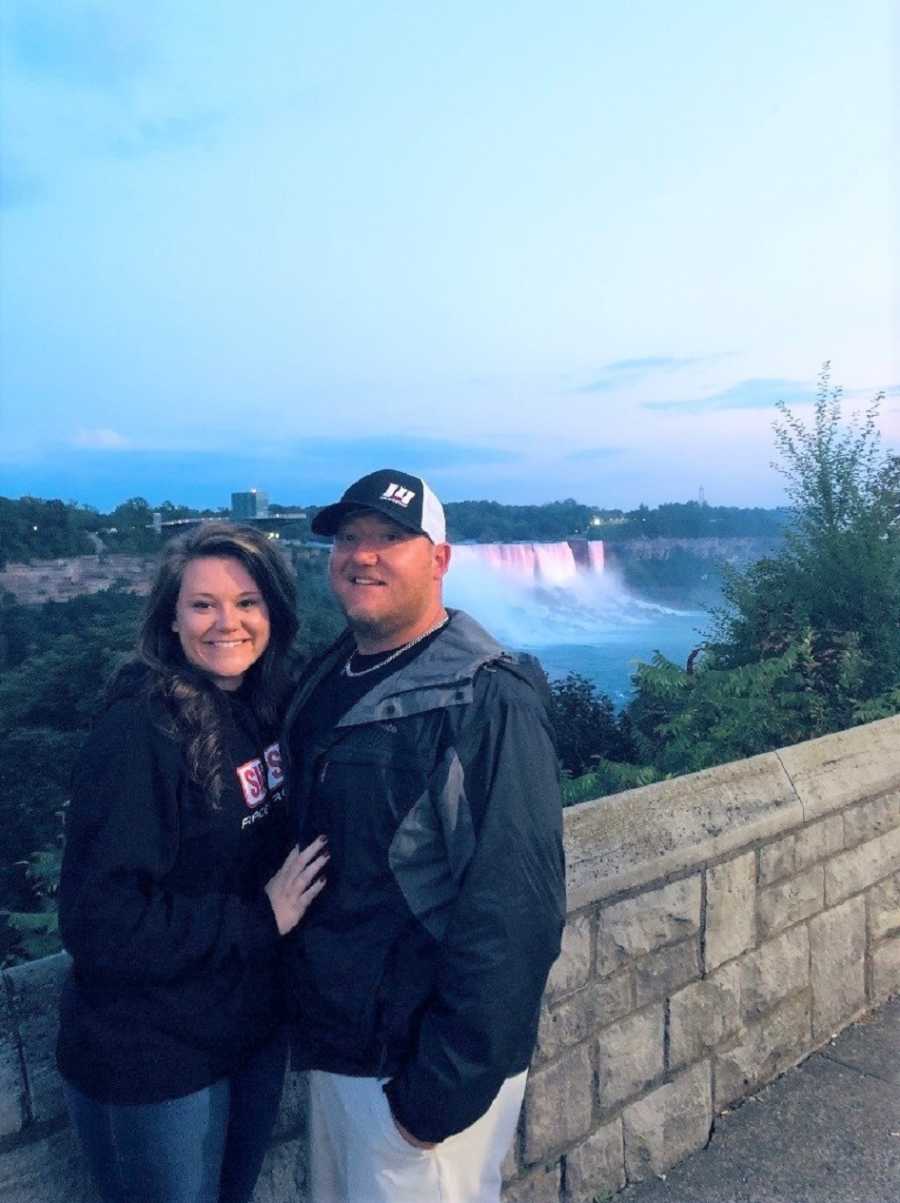 You see, Michael wasn't living your normal 8-5 job life. He was living his dream with a job that loved so much. He was a wrench turner; he was a crew chief and he was a spotter. Michael loved racing and every aspect of it. Michael grew up racing and then landed a job working on race cars he enjoyed so much. He worked every day of the week to get multiple cars ready for the weekend. Michael had the most amazing work ethic I've ever seen in a person. He never stopped and he always got the job done. It made me happy being at the track supporting him. Almost every weekend we were at a racetrack and neither of us would have had it any other way. While Michael loved racing, he wasn't just all about racing, but racing was him.
He was also an active member of the Mobile Mystics Mardi Gras Organization, and he loved letting the good times roll. That was his time to really let loose and boy did he. During the week after work, he would go play disc golf or hang out at his friend's race shops. When I say he never stopped, I am not exaggerating he was always on the go. Even on off weekends from racing, we still somehow ended up at another track whether it be asphalt or dirt watching his good friends' race. I remember our anniversary weekend was approaching and he said, 'there is a race at MIS this weekend lets go.' I begged for a weekend away from racing, so we went out of town to New Orleans, and somehow, we both ended up checking Race Monitor at every hour that Saturday night. It's the little things like that I will always cherish and remember. Those silly moments with him I will never forget. Michael truly loved his life and always lived it to the fullest.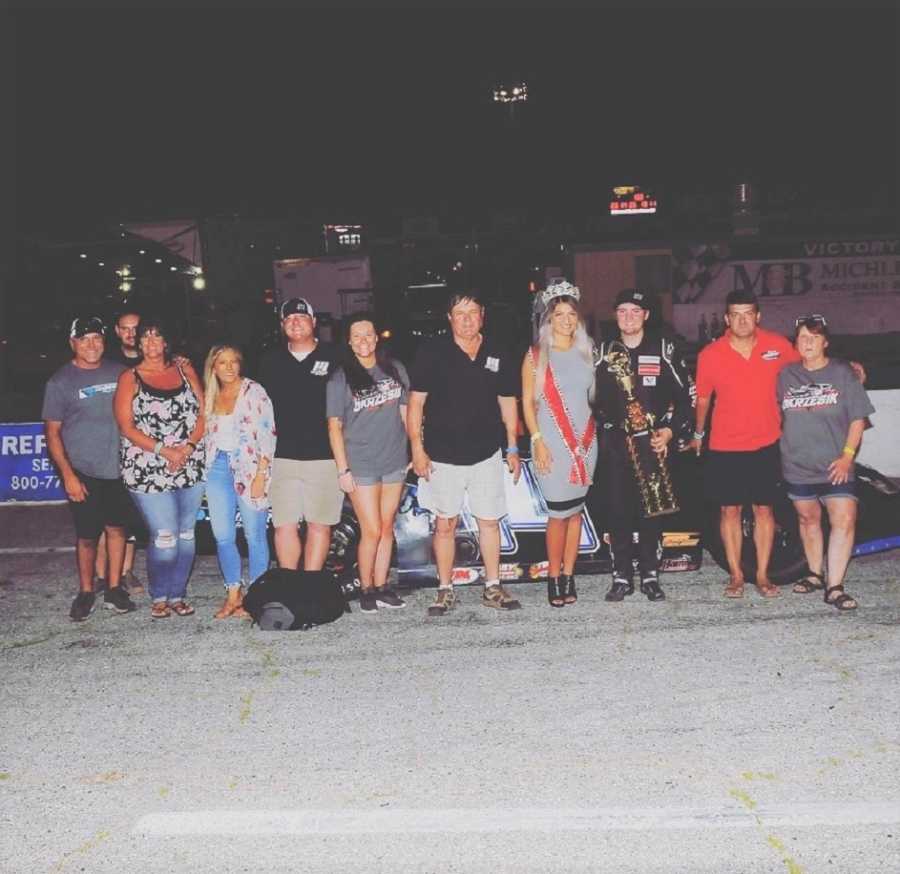 Now that some time has passed, I find myself still not able to answer the questions that replay in my head daily. Shortly after it happened, I couldn't really talk about it much without getting upset. Now I smile at the silly memories or pictures I see of him. I love when family members or close friends share their stories or personal interactions with him. It makes my heart happy. At the same time, I deal with playing two sides to this trauma. It's enough to lose your significant other but witnessing a murder that just so happened to be him is an experience like no other.
You go about life thinking it won't happen to you but in the blink of an eye, things change. I deal with PTSD from that night and I ache for everyone this has affected. Once a day, sometimes more, I replay that night over again. I find myself calling everyone that was with us that night just to see how they are feeling and making sure they are okay. I find myself getting aggravated when people say I know exactly how you feel because the truth is nobody does. When you go from laying down at night with that same person to one day, they are just gone it is hard to understand. It truly feels my future and our future was ripped right from us. It's a feeling I hope no one else has to ever experience. I cannot lay in our bed. I can't stay under the same roof where all our things are. Some things at home are just how he left them the day he walked out of the door and never returned. One day I will find the courage and strength to go through everything but for now, things will stay just how they are.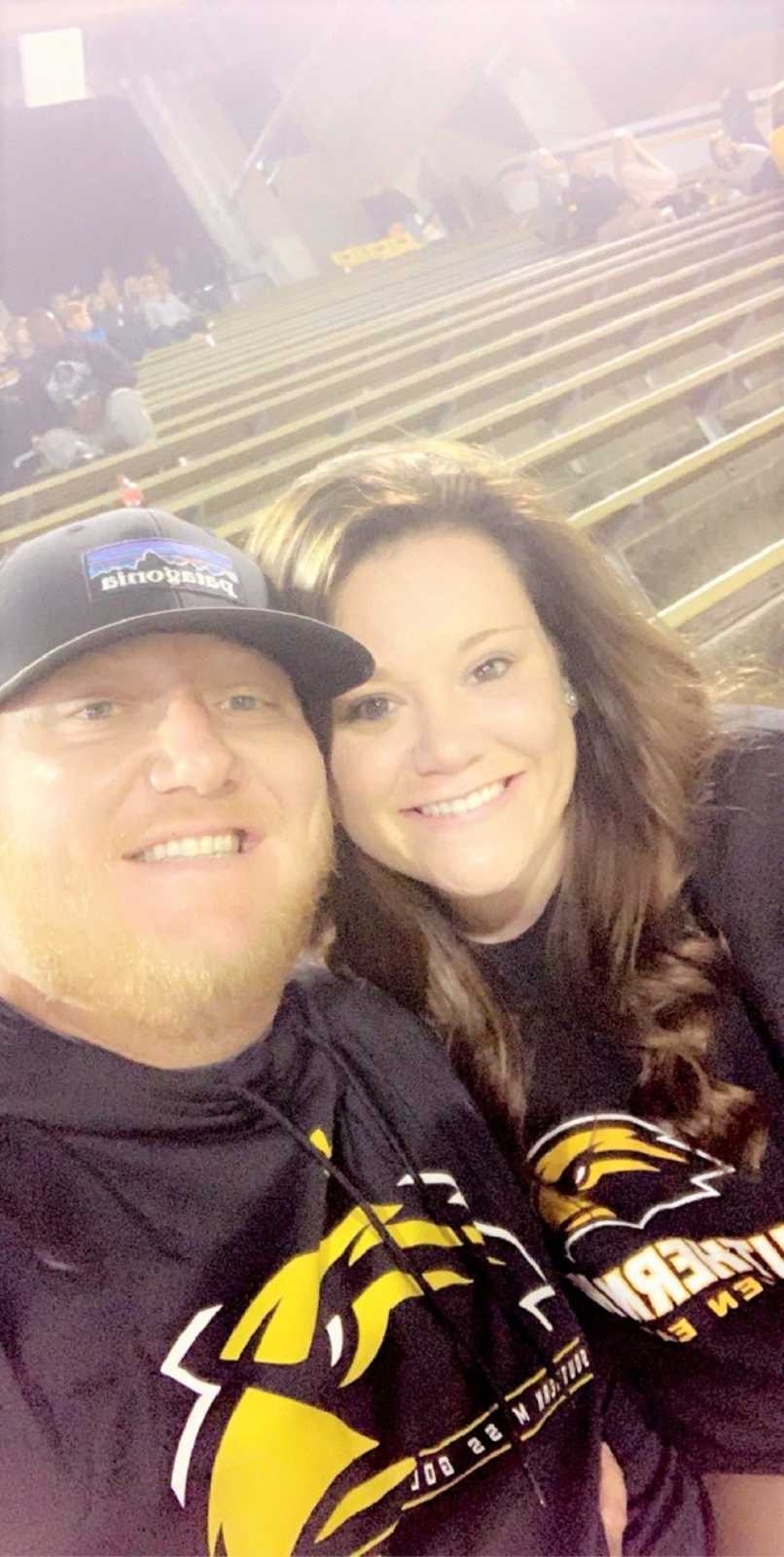 Now to court, this is the hardest part of all. I find myself upset, I find myself just numb, and I find myself just infuriated. Maybe protective is the word. His name is just thrown around like a statistic in a book. His face, our faces, our families face all over the news. People with their harsh comments.  People post like they know him. Truth is most knew their side of Michael, but I got all of Michael. The goofy him, the sad him, the happy him, the loving him. The days where he would come home and just want to be lazy with me because he was so tired and so needy at that point. The days where we would not talk much during the day because he was so busy, or I was but just a simple ' I love you' text made my day all the time.
The days where we both had long days and we would take it out on each other but let's face it no relationship is perfect, but we made it work and it was ours. The days when I would come home and he would say no cooking tonight, let's just go out to eat. I long for the day I get to experience all this with him again. I am thankful for everyone and their support but sometimes it is just too much and I have to take a step back especially when the court comes around and everyone comes in with their opinions. Truth is I don't care what you think happened, I know what happened, I was there. I do not want your input. Those days I want to take our names and William's as well and just bury it altogether. It hurts my heart to no end.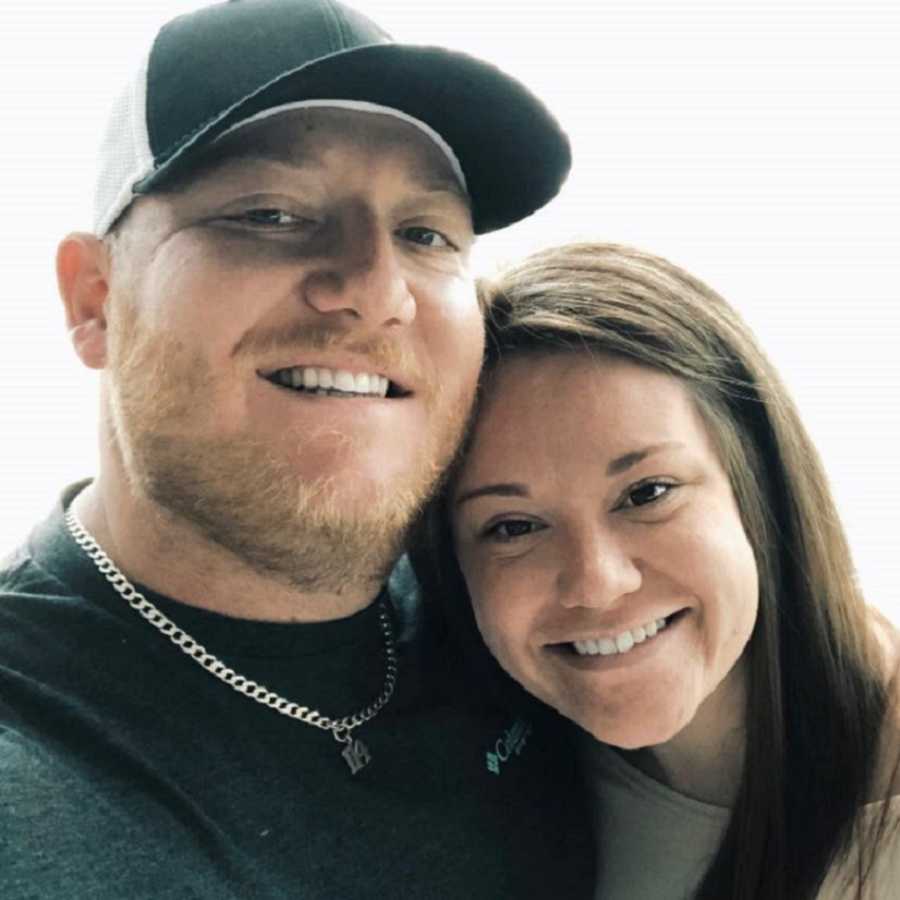 Several people have lost spouses all to different situations including a family member of mine. While our situation was similar it was also way different at the same time, because of her I have been able to handle this better than I thought. Some days I live on his legacy through a memorial racing foundation I started and that gives me comfort. Some days I find myself on my knees crying asking God why it had to be him. I struggle a lot with the what-ifs. Could I have done something different that night? I've learned that when it's your time to leave this earth it just happens. There are no heads up, there is no preparation. They say the good die young and I am a firm believer. Michael's life was just getting started. My only wish with him is that it would have happened in a less traumatic way. Another thing I've learned is to trust God's plan. Almost 4 months have passed by and I still don't understand why he had to be taken from this world. I wake up every day with hopes that I seek the answer to that question.
Everyone told me after he passed that I needed to find some way to honor him. I then knew I had to start The Michael Beasley Racing Foundation; we are a nonprofit organization with hopes to help give children the opportunity to race by giving them the funding that they need. Michael poured his heart and soul into young kids racing and I knew this is what had to be done in order to keep his legacy going. While I cannot do all the mechanic work, I can be the brain behind the plan and let his name forever shine on.
We have already started helping a few kids just this year. Throughout this process, I've learned you always seek to find the positive in the negative and that is my sole intention with this foundation. I only hope we can make dreams come true for children just like Michael intended to do. I hope everyone sees his name and remembers him for just the person that he was. The hardest working, forever smiling, and such an amazing soul. That was Michael Beasley. You're forever in my heart Michael Rian Beasley I love you, your race ended early but mine for us has just begun. You keep spotting for us from the best seat in the house."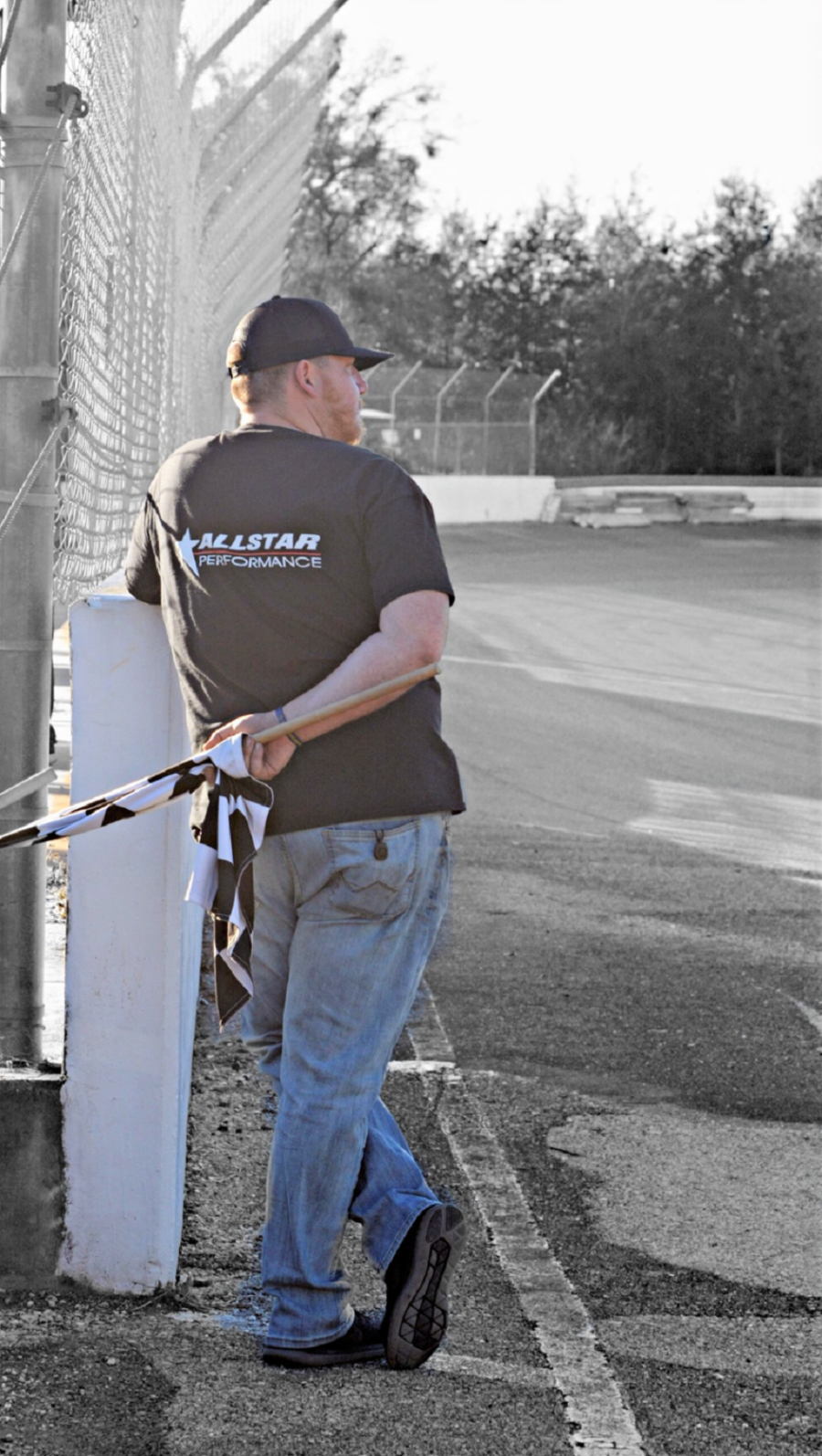 This story was submitted to Love What Matters by Karlee Smith. Do you have a similar experience? We'd like to hear your important journey. Submit your own story here, and subscribe to our best stories in our free newsletter here.
Read more stories like this: 
'I wish I could hold her one more time. I'd give anything in the world to just be quarantined with her.': Widow urges not to take quarantine for granted, 'This is a season to take time for the ones we love'
'Get down!' Oh my God, people are really dying here.': Man's harrowing first-person perspective from Las Vegas mass shooting, is 'resilient' now after PTSD
'Hang tight. He is on his way, and is beyond your wildest dreams.' A week later, I met the man who would be my fiancé.': Widow embraces love after loss after late husband dies tragically in 'mock robbery'
Do you know someone who could benefit from this story? SHARE on Facebook to let others know a community of support is available.