"Marry the one who doesn't mind doing dishes… or the laundry, or the cooking, or whatever needs to be done.
Marry the one who will support you in everything that matters to your heart, from your silliest ideas to your grandest dreams.
Marry the one who pulls you away from the sink and into a dance in the kitchen.
Marry the one who pays attention and is thoughtful with your wants and needs.
Marry the one who's willing and happy to binge your favorite show. Each and every season.
Marry the one who changes diapers, responds gently to middle-of-the-night cries, and believes parenting is a privilege and a partnership.
The one who cherishes the days of sleeping with precious little feet in the face.
Marry the one who teases playfully, sneaks extra kisses, holds your hand in public and says 'I love you' unabashedly.
Marry the one who makes you feel beautiful. Who laughs with you.
Who comforts you when you cry.
Marry the one who shows up every day — when life is great, when it's miserable, when it's everything in between.
Marry the one who's willing to brave the rollercoaster — the ups and downs of marriage.
Marry the one who knows love is a choice more than it is a feeling.
The one who will choose love, even when it's hard.
The one who will choose YOU, especially when you wouldn't choose yourself.
Marry the one who'll walk beside you all the way through.
Through the late nights with sick babies.
Through the early mornings for the stressful job.
Through weight gain and gray hair and wrinkles.
Through the moments when you're at your worst.
Through weeks, and months, and maybe even YEARS of pain or distance.
Through real sickness.
Financial troubles.
Middle age.
Devastating loss.
Through the moments of wondering if the feeling can ever truly be captured again.
Marry the kind one.
The GOOD one.
The one who hears you, and sees you, and validates your feelings.
Marry the one who knows you deeply and who loves you as you are.
The one who will spend a lifetime trying to be the partner you deserve.
Marry that one…
and BE that one…
for the one you want to marry."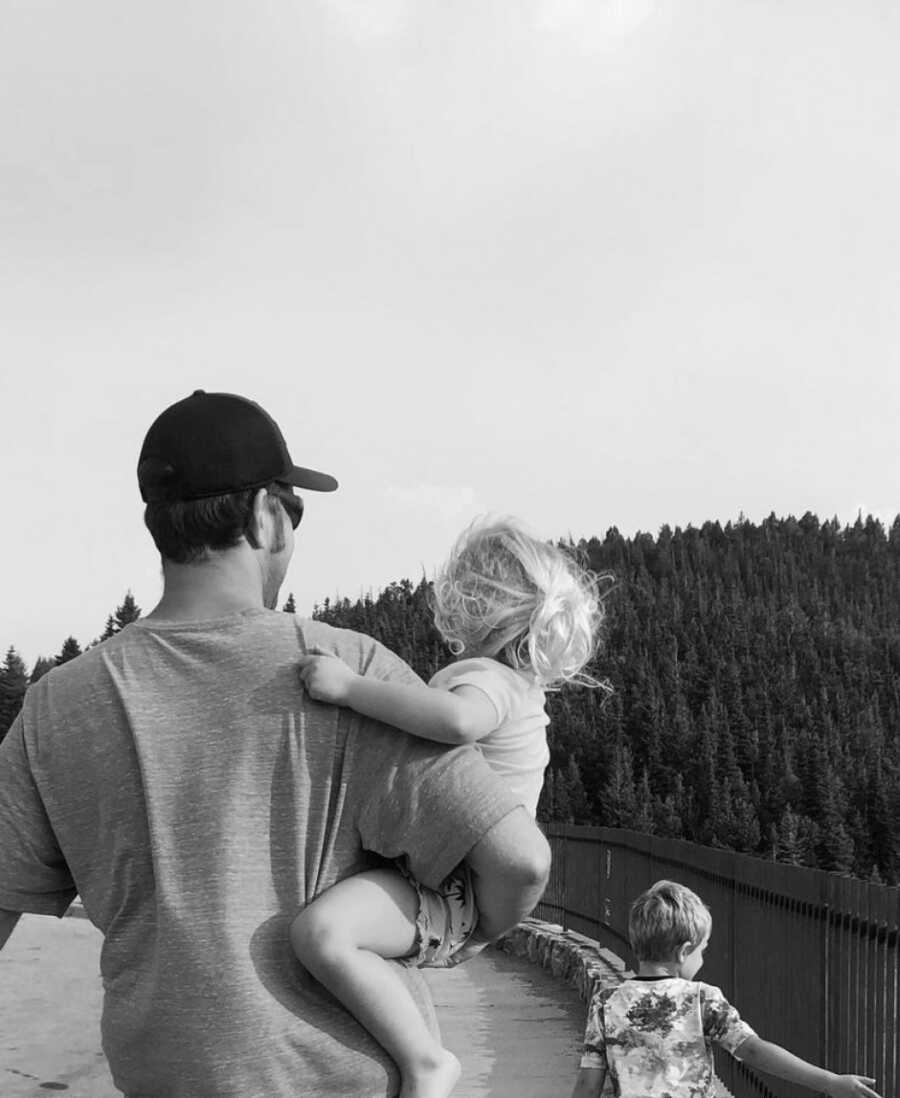 This story was submitted to Love What Matters by Cassie Gottula Shaw. You can follow her journey on Facebook. Submit your own story here and be sure to subscribe to our free email newsletter for our best stories.
Read more from Cassie here:
'Right now, while my kids are young, I have the chance to instill an awe for the beauty of every skin color, every language, every culture.': Mom stresses importance of teaching inclusion early
'I'm beautiful, Mama!,' she whispered, beaming. I found myself in tears as I watched my baby girl twirl.': Mom learns lesson from her little girl's winter coat, 'She didn't need affirmation'
'We're going to forget much about these days. This life is beautiful, indeed. Even in the hardest of times.': Mom says 'we do not remember days, we remember moments'
'Look at you, puttin' on lipstick to go to the cemetery,' my husband teased, whistling at me. I didn't plan to see a living soul there.': Woman realizes during quarantine, 'Fear is no match for God's love'
Do you know someone who could benefit from this story? SHARE this story on Facebook with your friends and family.