"I once took a break from college at Arizona State to follow a guy to London.
This wasn't just any guy, it was my high school boyfriend, and the guy who taught me everything I knew about music. Eric bought me my first guitar and taught me my first two chords… which would eventually lead me to write and record three albums to date.
He decided to study music in London and convinced me to follow him over there for a semester. 'You should totally come with me. You can take classes at the university I'm studying at and the credits will transfer over to your school!' That pitch was exactly what led to my parent's approval. Off I went.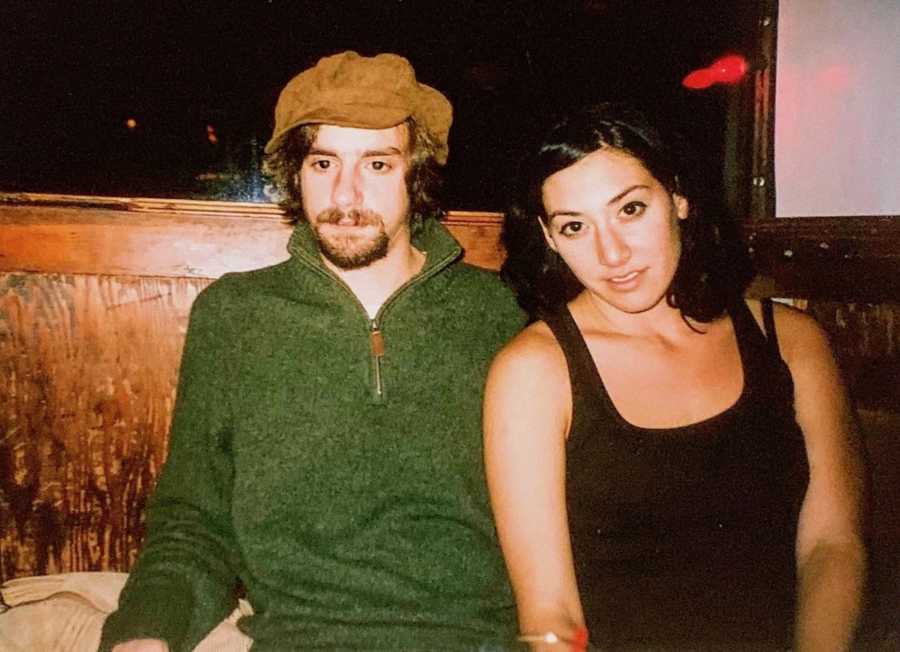 We were ridic, and in hindsight, hilarious. We were so dramatic and doing our best to be our own version of a Bukowski novel and a Woody Allen film. I think we made it all of a few weeks with lots of drinking, arguing, reciting poetry, crying, breaking up and getting back together again.
I remember one night screaming at each other on the way home from a bar. I said: 'Just leave me alone! I hate you!' And he did. I walked all the way back to my flat which was about 15 minutes away in a shady neighborhood at 2 a.m. It was what some might call, a toxic relationship. I was only 20 years old.
The good times were great, the bad times were really bad.
We both grew up with an alcoholic mother and I would later find out that this type of dysfunction was common for those with our background.
We finally broke it off. I moved in with a family I found through an exchange program at the school I was studying at.
I didn't worry about money too much then. I was a master of the bohemian lifestyle and didn't need much. Food, a pack of cigarettes, booze and some second-hand clothes.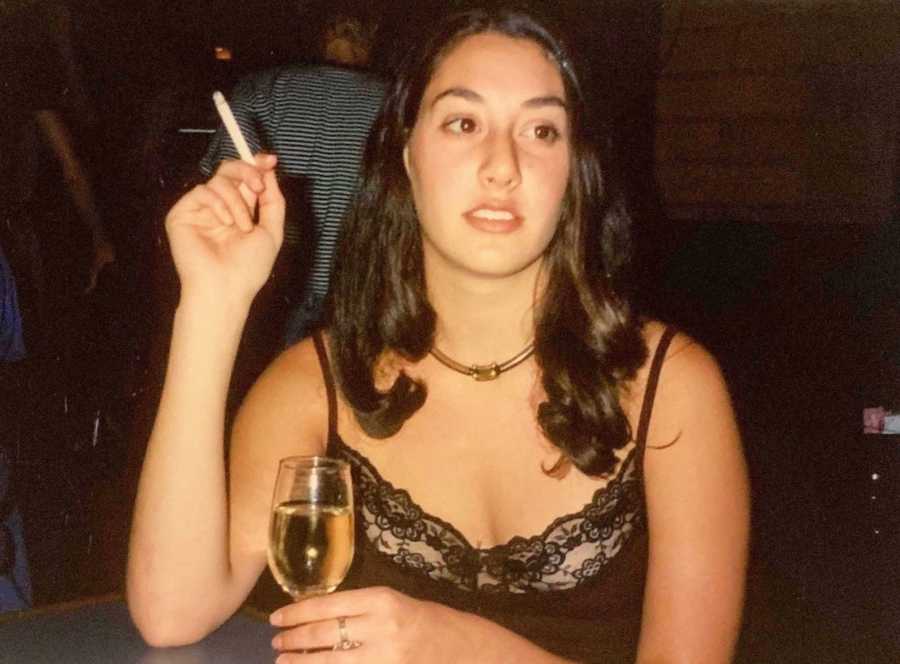 I got a job at a local pub, where I worked under the table with a bunch of other foreigners needing to make some money.
I was the only American. There was Alexandra, the tall, gorgeous redhead model from Denmark who had a surprisingly unsettling smell to her. And Helena from Brussels who could command a room with her deep voice and 'no bullsh*t' attitude.
Then there was Maya.
We became instant besties. A much-needed relief from the pains of a fresh break-up.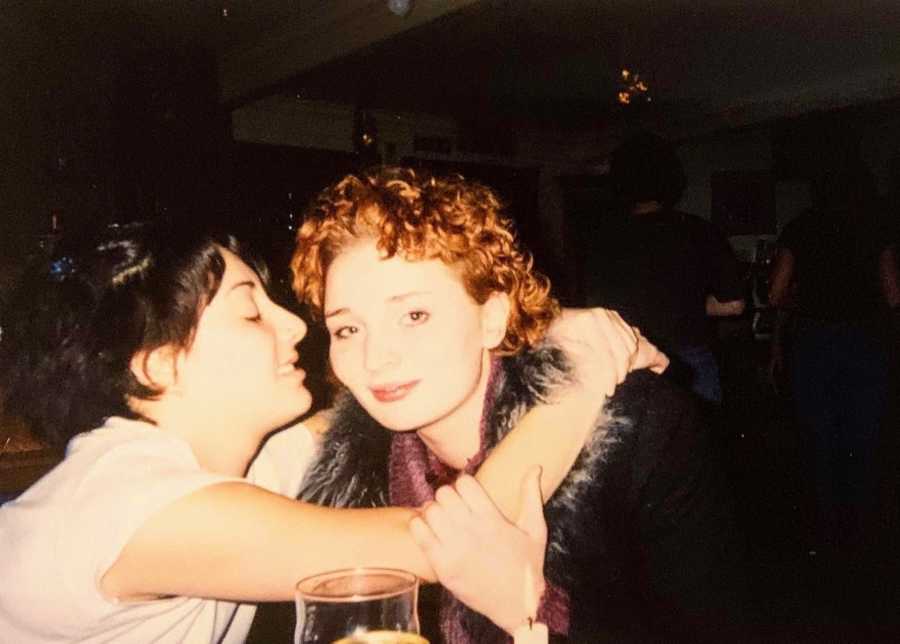 She was from Yugoslavia and I would become very close with her family, regularly attending events in her Yugoslavian community. They were so colorful and lively, not to mention the delicious foods they offered. It reminded me of my Italian heritage and the ways everything centered itself around family and food.
After a few months of this fast-growing friendship, Maya and her family let me in on a secret. Maya, who I so dearly loved and looked up to, was receiving methadone treatments for a heroin addiction.
'What??' I was so young and naive I didn't know what to make of it.
She told me how it happened. She had been dating a very wealthy guy in the Yugoslavian Community just outside of Acton, London. He and a few friends enjoyed this heroin pastime, offered it to her, and the rest is history.
There was a pattern developing. I was drawn to addicts who would eventually break my heart, which is exactly what happened.
She finally went into rehab and I was sad to not have her in my day to day life but knew it was what needed to happen. It was from there that she released herself and relapsed.
I went to visit her once and she seemed to be doing so great. Not long after, she disappeared for a couple of weeks.
One day, one of the sisters yelled to me I had a guest. I came downstairs. 'Maya!' I was excited
to see her. We had been attached at the hip and I missed her so much. She was super off and shaky. I said, 'I thought you were at rehab!'
She didn't even come into the house. She just stood at the door. 'Oh, it was terrible. I needed to get out of there. Hey, mate, do you think I could borrow some money?'
Immediately my heart and stomach sunk. I knew what was happening. I've heard about this kind of thing before. I said no. I told her I loved her. I said, 'Please call me when you're better.'
I closed the door and I cried. A lot. I was losing yet another person to some stupid freaking poison that somehow had the power to put a thick black blanket over a beautiful spirit. Whatever that entity is, that feeds on beautiful, vulnerable souls, I hated it.
It really broke my heart. I felt like she was my sister. Like we have known each other forever. We were twin flames.
It was once again down to me and only me. I had no boyfriend, I had no friends. I was ready to go home to New York.
On one hand, I gotta give myself credit for being so brave and free-spirited to head across the pond so young.
However, what became a habit for me starting then and for years to come is that I would look to boyfriends and friends to define me. People who didn't have a handle on their own life or emotions. I would quickly become enamored and then jump on their train for excitement and adventure, thinking I needed them as the platform to launch myself into a new chapter or creative endeavor.
Looking to them to teach me who and what was cool, how to speak, what kind of music to listen to, what style to rock. I trusted them and gave them permission to design my identity.
What I would tell her now?
Oh my sweet girl… You are so badass, beautiful and bold. Some day you will see this, and others will see this in you too. For now, let them teach and show you new things, but value and hold onto what you offer as well because you DO bring tremendous value. This life is YOUR journey to explore and design through your own trial and error.
I know it can feel lonely going your own way, but eventually, it will be the only way. Your intuition is your best friend. Align with it, follow it, trust it. Make getting to know and trusting yourself your top priority and when the rest of the world is telling you one thing, but your gut is telling you another, choose you.
In the end, you're all you have."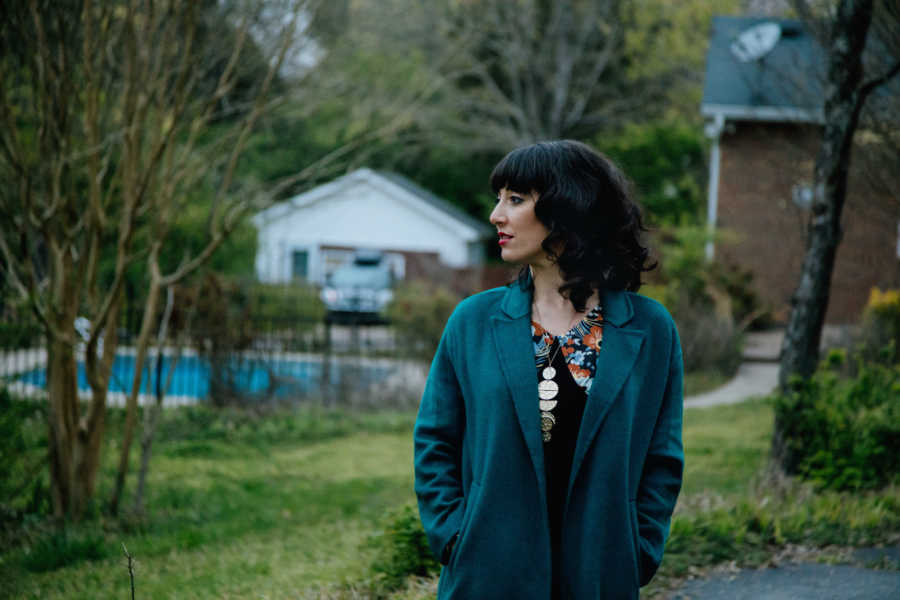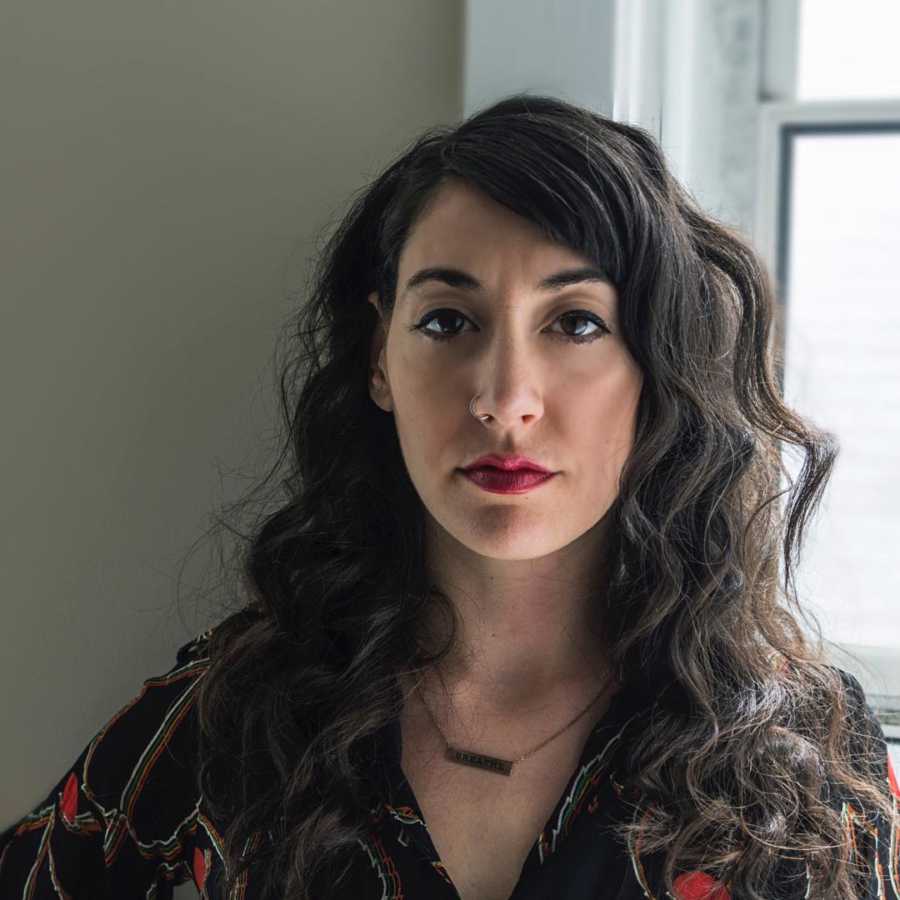 This story was submitted to Love What Matters by Joanna Barbera. You can follow her on Instagram and her website. Do you have a similar experience? We'd like to hear your important journey. Submit your own story here, and be sure to subscribe to our free email newsletter for our best stories.
Read more powerful stories of loved ones struggling with addiction:
'Hun, whatcha doing? You ok in there?' Silence. 'Hun…?' I tried turning the knob. Locked. My heartbeat grew faster. My voice got louder. I banged my fists on the door. I couldn't save him.'
'I really messed up Will. I'll call you soon.' Nothing prepares you for this. I pulled over and lost it. I look back at conversations I had with my sister and tears run down my cheek.'
Provide strength and encouragement for others. SHARE this story on Facebook with your friends and family.