"Where do I begin with this heartache, and how do I express it to represent my best friend's heartbreak? I don't know. But I'll try. Because she's my person—I will try to find the right words to share what she is facing ever since 7/11/19.
107 days before, my best friend was supposed to marry her forever… her soulmate… her peace in a chaotic world…the calm to the inner crazy… the steady to her shaky… the person who helped bring the bubble of genuine laughter and happy to the surface… her safe in a sometimes scary world. Her whole entire world and heart.
107 days before what was supposed to be the happiest day of her life, her wedding day, she got the most heart-stopping, mind-racing phone call. Her fiancé, her forever was in an accident at work. An accident that he did not make it out alive from. An accident that in the coming days would be splashed across newspaper headlines from writers who never did know him when he was alive, but their job required them to tell the story of how his life ended.
What the newspapers don't follow up on are the lives with still beating hearts that ended that day too. The lives that were on the receiving end of that dreadful phone call, or that found out from a local headline. The son who lost his father; his superhero. The mother and father who lost their loving son. Brothers who lost their irreplaceable sibling. Friends who lost such a loved member of their circle.
And a fiancé whose dreams and future life with her beloved ended in an instant. Dreams of a family and building a home together. Dreams of where they would go together. Dreams of what they would do together until they were gray and old.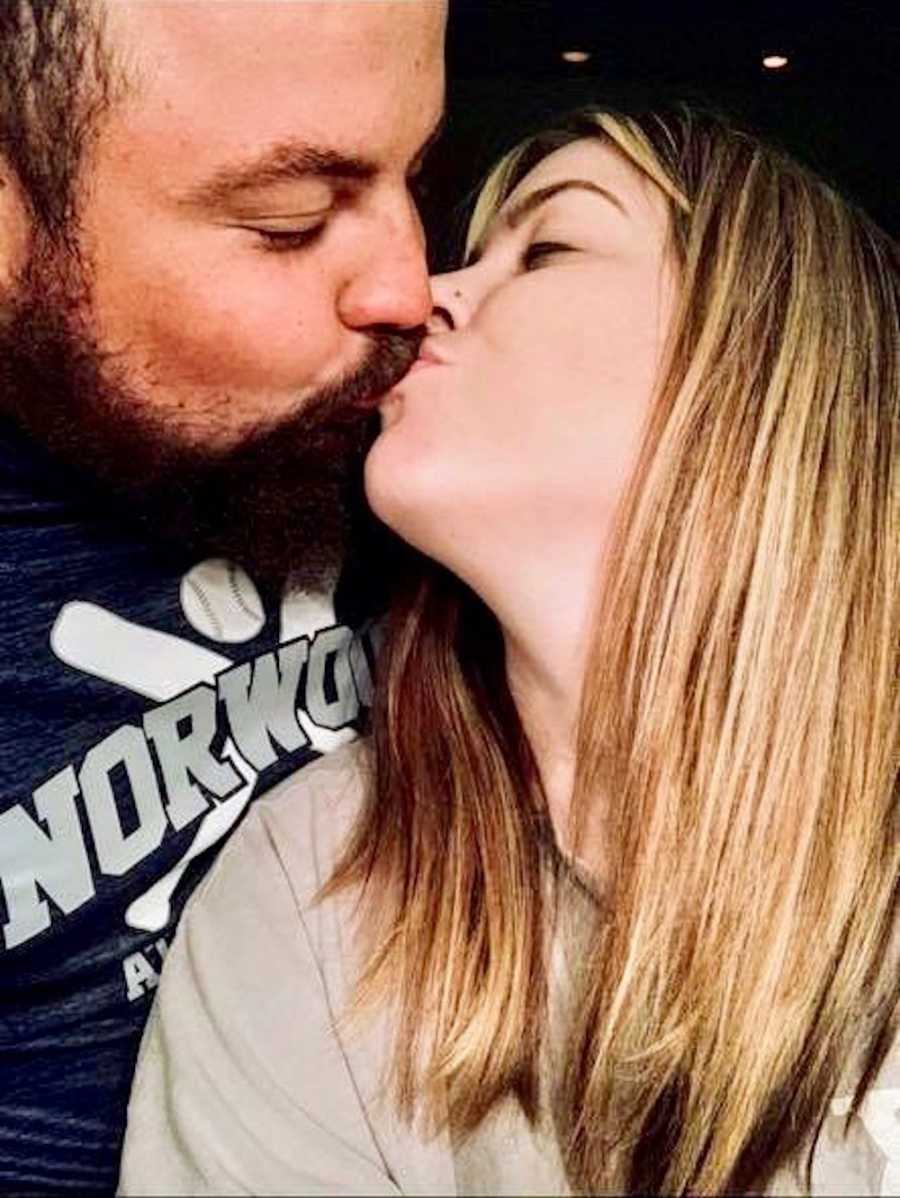 I think Danny started to fall in love with Anna before he even knew it—before they had even started to officially date. They went throughout all of formal schooling together but were never especially close during that time. It was later on, after an 'accidental Facebook message' to the 'wrong Danny' that fate would bring them together. And it was a social media hashtag, #100HappyDays, that Anna was posting about at that time, where I think he started to fall for her positive attitude and outlook on life.
It was a turning point in their relationship, and from their first date together, I knew Anna was crazy about him. The feeling was reciprocated, and eventually they would be engaged on 12/28/17, and were to make their solemn promise as husband and wife on 10/26/19. Almost two years of excitement and planning and looking forward to forever. And 107 days before that day, it came to a haunting halt.
And yet, how does Anna handle this? How else…with an ocean of never-ending tears, bouts of intense anger, questioning constantly how this could possibly be real, obsessively asking the 'what-ifs', being too drained to be able to put one foot in front of another. Feeling too drained to even want to exist in a world without Danny. Could you ever blame her for feeling all of these feelings? Never.
Yet—somehow out of the darkness and despair, Anna has found this incredible, awe-inspiring strength. She stood in front of his family and friends at his funeral services and she spoke her vows to him—ones that she said sounded a lot different than the ones she wanted to say on their wedding day. But she told him during these vows that she was going to live her life to the fullest for him, and that she would always love him more.
And she did something so perfectly Anna, to show the world how perfectly their love was meant for one another and could get through anything—even this unimaginable nightmare. She chose a new hashtag: #100DannyDays. With all of these impossible to explain emotions…in the midst of unbearable heartbreak…she's found a way to keep her Danny here with her. A way to honor the love they shared. A way to share with the world how beautiful and special a soul Danny was, and a way to show their love will never, ever die—and that true, genuine love can heal even the deepest of heartaches."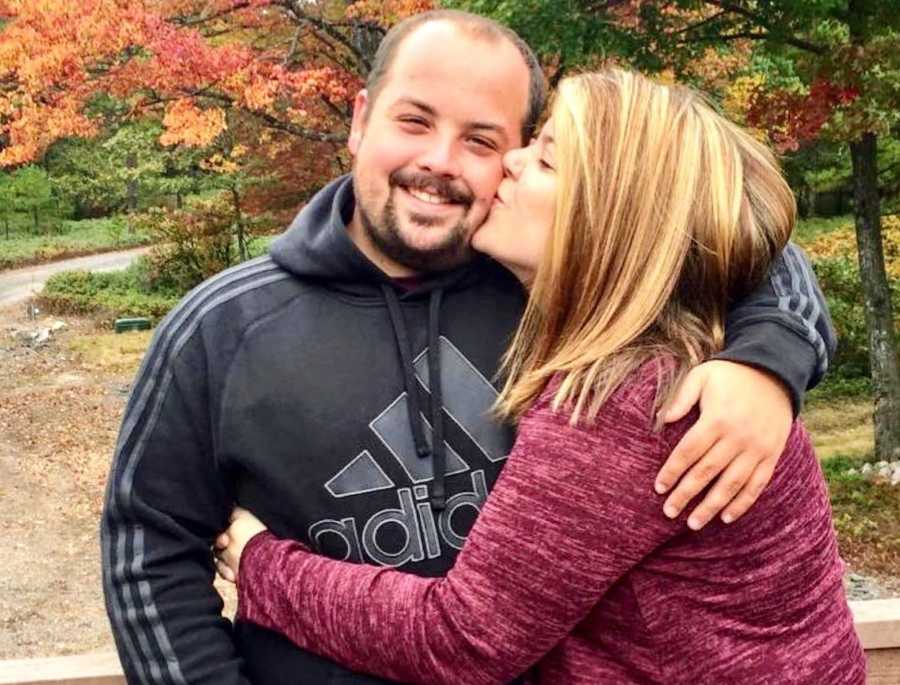 This story was submitted to Love What Matters by Emma Eckman. Submit your own story here, and subscribe to our best stories in our free newsletter here.
Read more stories like this:
'I felt pregnant, but the odds were slim. Brad had been declared sterile. No one had ever survived a recurrence from this disease.': Woman gets pregnant with 'miracle baby' despite husband's terminal cancer diagnosis
'Amber, you need to listen to me. You need to stay in the car.' I opened his phone and saw the message. 'Truck is down.' That was their name for my husband. 'Get Kyle!,' I screamed.'
'That's when I heard the thud. The sound of a two-hundred-plus pound body hitting the nightstand next to our bed. A healthy, thirty-one-year old, former athlete doesn't just drop.'
Spread beauty and strength for others. SHARE this story on Facebook with family and friends.