"Many of you will hear about this horrific disease, menstrual Toxic Shock Syndrome (mTSS), for the first time reading this article. It will open your eyes to a disease that should not be. So what is it? Menstrual Toxic Shock Syndrome is associated with the use of tampons. mTSS is a life threatening, multi-systemic illness caused by a release of toxins from overgrowth of Staph Aureus bacteria that is released into the bloodstream. This overstimulates the immune system where it cannot defend or protect the body and quickly begins to shut down organs. If you use tampons then you run the risk of contracting mTSS. Although it is not preventable, the horrific outcomes and deaths are.
​The fact of the matter is not only has menstrual Toxic Shock Syndrome (mTSS) been around for over forty years, but it is never even discussed at yearly checkups with your pediatrician and gynecologist. Something that should always be discussed once you begin your menstrual cycle. I wish I was more educated on mTSS before I was faced with a tragedy I will never ever recover from. One in which I wish I could turn back time and save one of the two people I love with all of my heart – my daughter.
Just three days after celebrating Maddy's 19th birthday with her brother, without any warning other than 36 hours of stomach bug symptoms, my baby passed away in my arms at home before aid could arrive to help her. Maddy was my mine and my son's best friend who always made us laugh and brought so much love and joy into our lives every single day. I cannot express in words how sad, heartbroken, and lonely each day is living without her. I think often about the things we should be doing together, all the milestones missed, and her children I will never meet.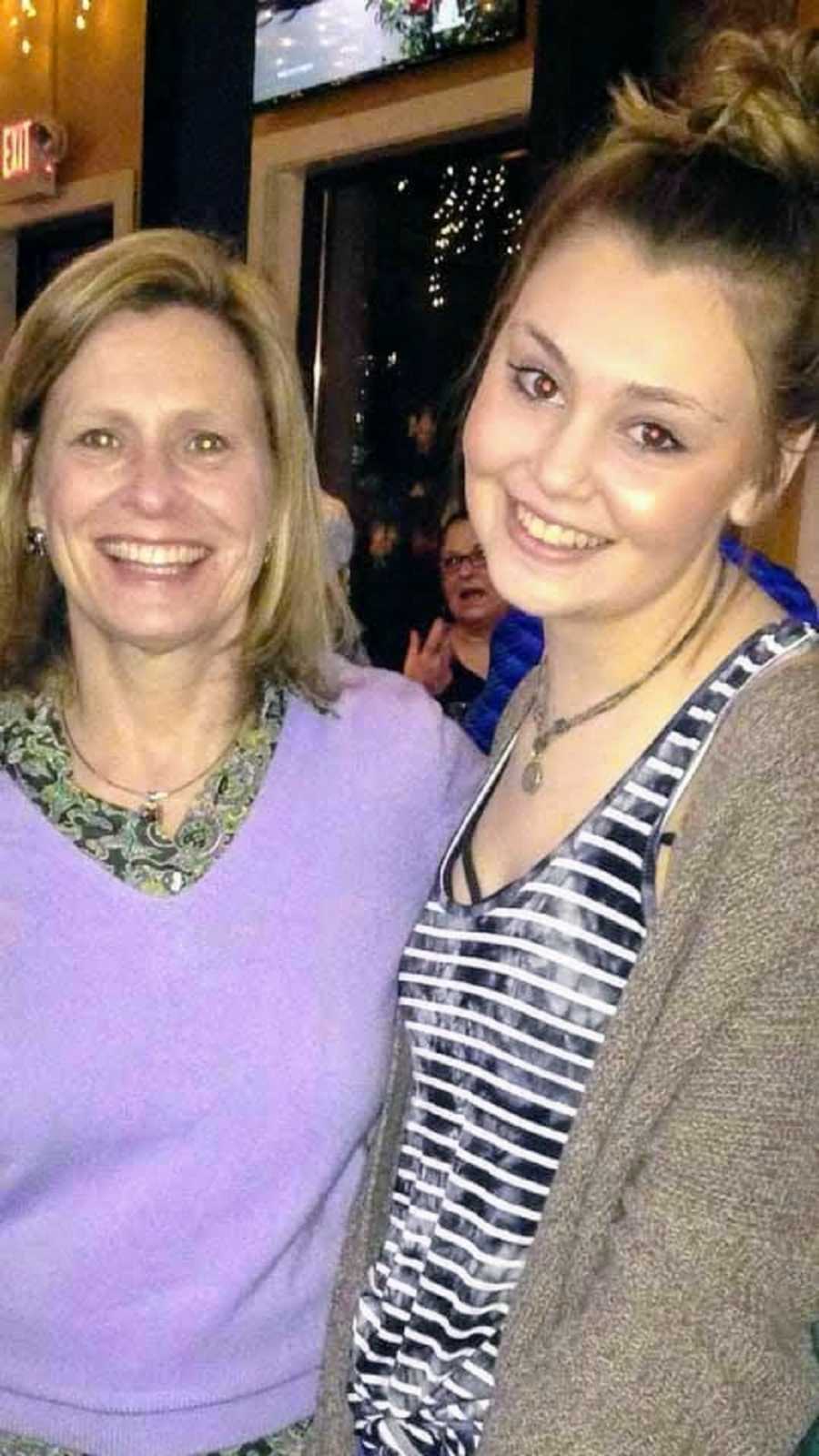 I just know the world is missing a precious beautiful soul who not only loved life to the fullest, was genuine, and gave so freely of herself to others, but someone who would have changed this world in so many ways. Her positivity and light radiated like the sunshine on your face. Something each of us could learn to give more of in this world of the unknown. Maddy was known for her big beautiful smile and infectious laugh. When she entered a room, it lit up.
I ask myself, what is the most important thing we can learn from my tragedy? We can share information on what we have learned about mTSS and educate where we can. In turn this will save lives, the lives of the people we love, that mean so much too, and be able to protect them from tragedy. Maddy has saved so many in our area alone. I can't begin to imagine how many she has saved throughout the world that I haven't even been told about. What more beautiful gift can you give?
The gift of education to protect and save lives. The realization that mTSS is no longer rare, but very prevalent. And that medical professionals today are unaware of mTSS when it is presented before their eyes (which is alarming). In fact, 90% of the cases go misdiagnosed as the flu and gastritis without any thought given to another issue. So many symptoms such as vomiting, diarrhea, dizziness, aches, headache, weakness, abdominal pain, temperature, feeling faint, and sore throat mimic these viruses. Time is not on your side, so early diagnosis is very important for recovery and a full life, yet women are sent home being completely ignored and neglected by the doctor only to return with organs shutting down and fighting for their life.
At this point you now have confusion, disorientation, low blood pressure, increased heart rate, seizures, red sunburn like rash, and redness of the eyes, lips, and tongue. Your body is shutting down and you are dying. Learning the signs/symptoms, dangers of tampon use, and being able to associate the two in order to self advocate your concerns to the doctor are what will save your life. All of this could have saved my daughter. I need to let you know you do not need to have all of these symptoms to have mTSS. Maddy did not. She did not have the sunburn like rash they say is indicative of having this disease.
So how do you know? I can answer that now, but before I had no idea. The questions to be asked are: When is the last time you used a tampon? Have these symptoms started since you used one? Questions I will have on my mind, wondering what if! If I only did this or checked on her more, asked more questions, laid down next to her and talked, took her to the doctor right away instead of waiting a day from her first symptom. It is something I live with and will always for the rest of my life. I will live with a broken heart and the emptiness of her not here laughing and bringing me such joy, adventure, and most of all, her love. It is with this loss and sadness I want to prevent others from.
Since our tragedy, my son and I have established a foundation in honor of Maddy that educates and creates awareness about menstual Toxic Shock Syndrome (mTSS). We travel throughout the country talking and handing out educational reference pamphlets to high schools, colleges, and organizations about this disease, signs/symptoms, and prevention. Seeing what happened to my beautiful daughter will be forever ingrained in my mind and my heart. Knowing all of the devastation that mTSS can cause, within a minimal period of time, horrifies me. It is because of Maddy's love for life that I run her foundation in order to help others avoid experiencing the trauma and tragedy of mTSS.
Women's health needs to change, so the foundation is working diligently, through various avenues, to educate and create awareness, and has created 5 mTSS bills that are being introduced to the State of NJ. Soon after a very comprehensive federal bill will be presented to congressional leaders that will incorporate all of the 5 smaller bills from NJ and more. The growth of the foundation has been incredible! It has brought me some peace and a sense of calm knowing there are so many others standing behind our mission to spread the word and save lives. No one should ever suffer horrific outcomes or lose their life from something that is 100% preventable with education.
All of the victims and their families now have a voice through Maddy's foundation and will be heard. Something that is so long overdue and hopefully helps each of them find peace within, a calming knowing their loved one matters, and they will never be forgotten. We will never give up and will fight for each one of them. My Maddy matters. She lives inside of everyone who knew her. Through them her love of life and light shines through and she will live forever in those who share her love. She lives inside me each and every day. She is my strength, courage, determination, and love. She is always and forever my daughter and my world."
This is an exclusive Love What Matters story. Read part one of Dawn's story here.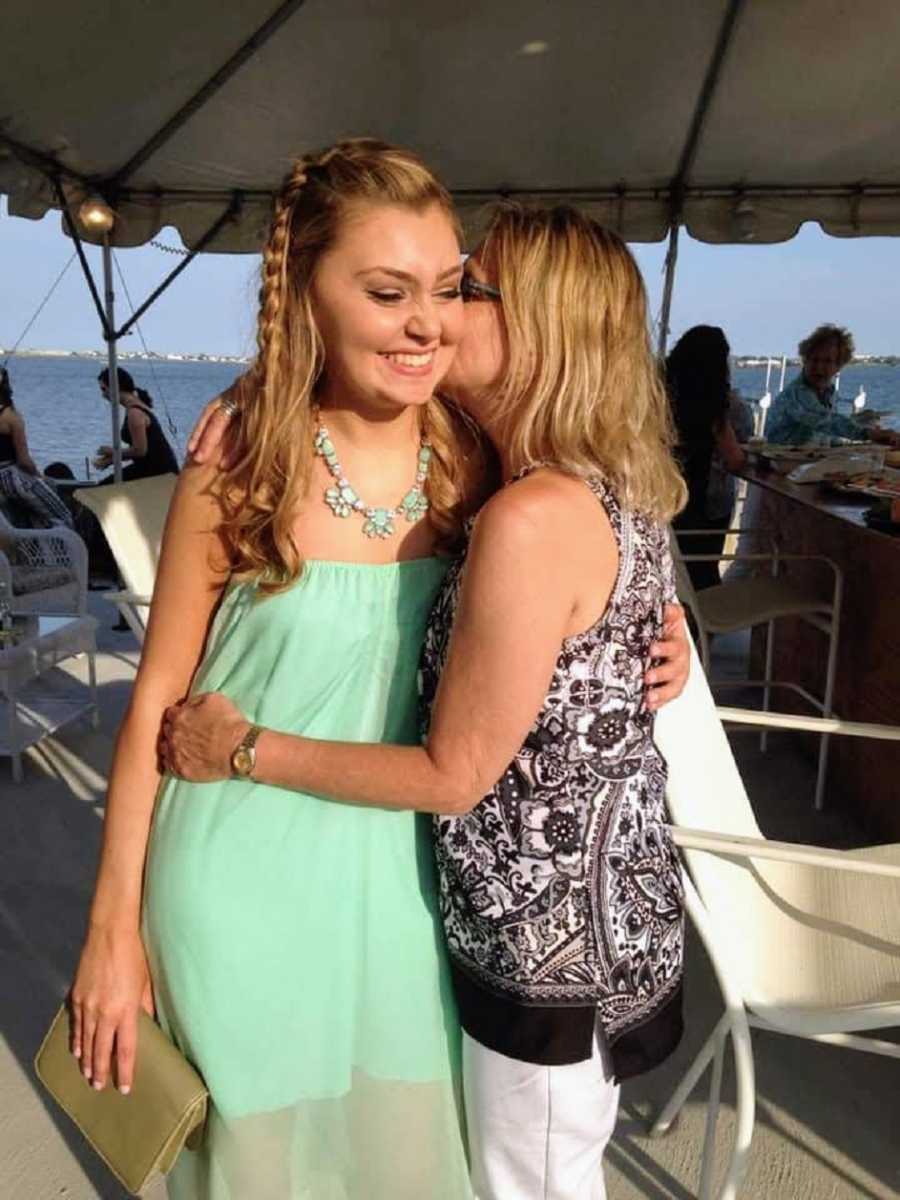 This story was submitted to Love What Matters by Dawn Tilton Massabni of Don't Shock Me. You can follow her journey on Facebook, Instagram, and her website. Submit your own story here and be sure to subscribe to our free email newsletter for our best stories.
Read more stories like this here:

'Trans men and non-binary people have periods, too.': Mom teaches son 'inclusive' menstruation lesson to create 'safe space' for transgender, non-binary individuals
'My teenage boys carry a tampon and pad in their backpacks because gender taboo!': Boy mom raising teen sons to 'see past' menstruation taboo, respond with 'kindness, understanding'
'Mommy, I did that.' There was blood in the toilet. 'Has someone touched you?' Suddenly, she's screaming in pain.': Mom mistakes daughter's cancer symptoms for 'abuse, menstruation,' says she's taught her 'bravery, strength'
'Dad, it's weird, but I think I pooped my pants!' Minutes later, it hits me. OMG. 'That's not poop!!!': Dad transforms into 'the period fairy' after realizing daughter is experiencing first menstrual cycle
Do you know someone who could benefit from reading this? SHARE this story on Facebook with family and friends.