"When I met Brian, I had no idea what it would turn into. I was a healing domestic abuser survivor with three little babies from my abuser. Brian and I worked together, and I flirted, tried to start conversations and made jokes but got nothing from him. I thought maybe he had a girlfriend and thought I was a crazy person. Until one day they announced Brian would be transferring to be the other teach assistant in the classroom I worked in.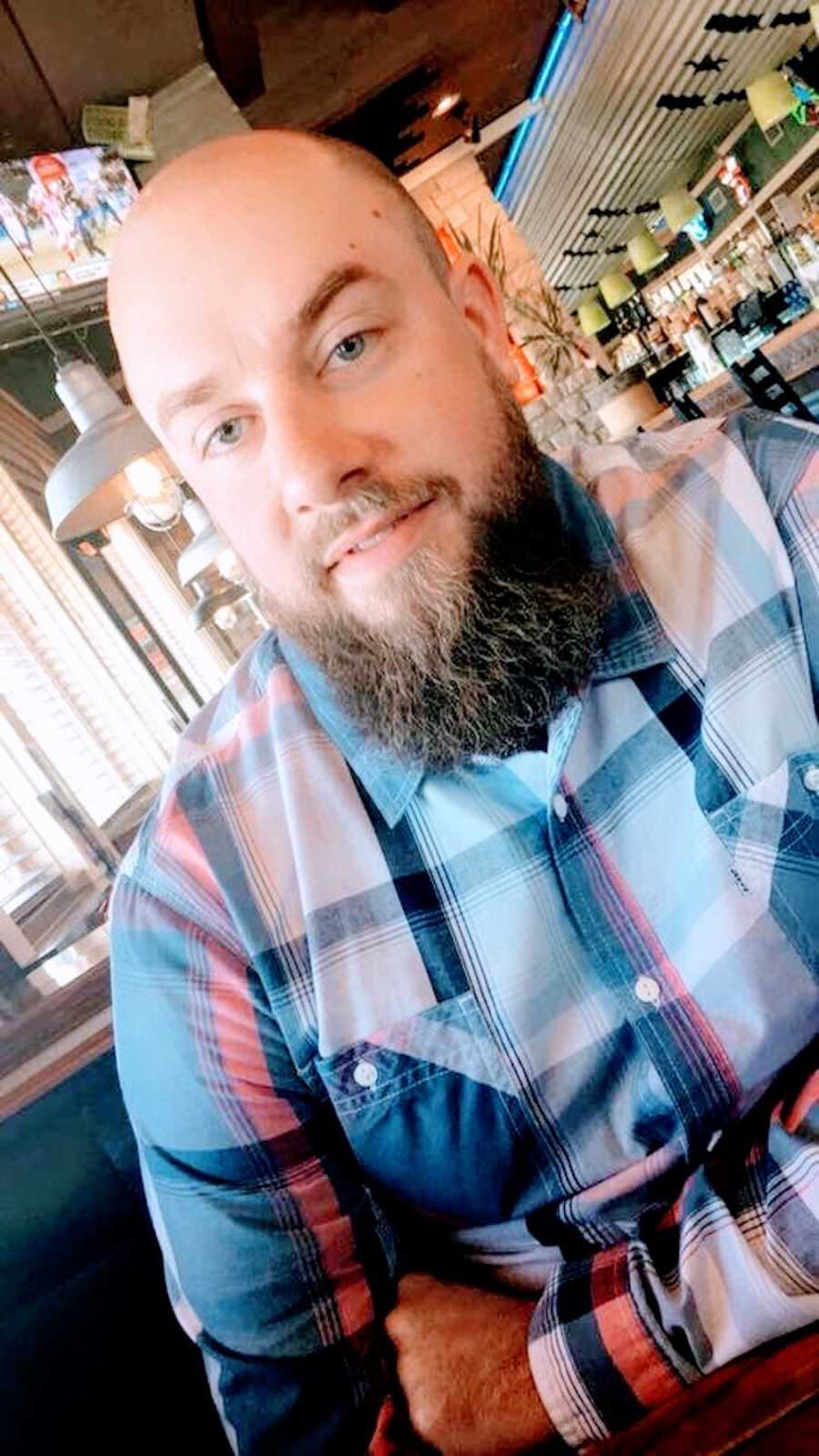 I was not excited because Brian literally didn't talk, and I made myself look like a fool on numerous occasions. Brian and I would text each other for work related stuff and every time I couldn't help but daydream about him asking me out. I don't know how it started but we started cracking jokes and making fun of each other. We then started texting and I built up the courage to ask him on a date after work. We met a restaurant by work and when he walked in, I instantly got butterflies. My friend warned me I shouldn't tell him everything I been through because I might scare him off, but as I watched him walk to the table, I knew I had to.
I basically told him my life story. I moved to Illinois to get away from my abuser and he followed me. I finally left him but now I'm a single mother to a 4-year-old son named Noah and 2-year-old twins Sydney and Kaelyn. Their father was partially in the picture and they sometimes see him. I also told him of my past. Their father physically abused me for 5 years. He stabbed me and I needed 5 surgeries to get my hand back to normal. I explained that because of all this abuse when I had the twins, I decided to get my tubes tied. I explained that I never thought I would get the courage to leave, and I for sure didn't think anyone would accept me and the kids. I thought that would be a deal breaker being that Brian had no kids of his own. I am sure I sounded crazy to Brian sitting there opening up to him on the first date, but it was only fair. I left there and thought I blew it. He texts me after we both left and said he really enjoyed hanging out outside of work and would like to do it more often.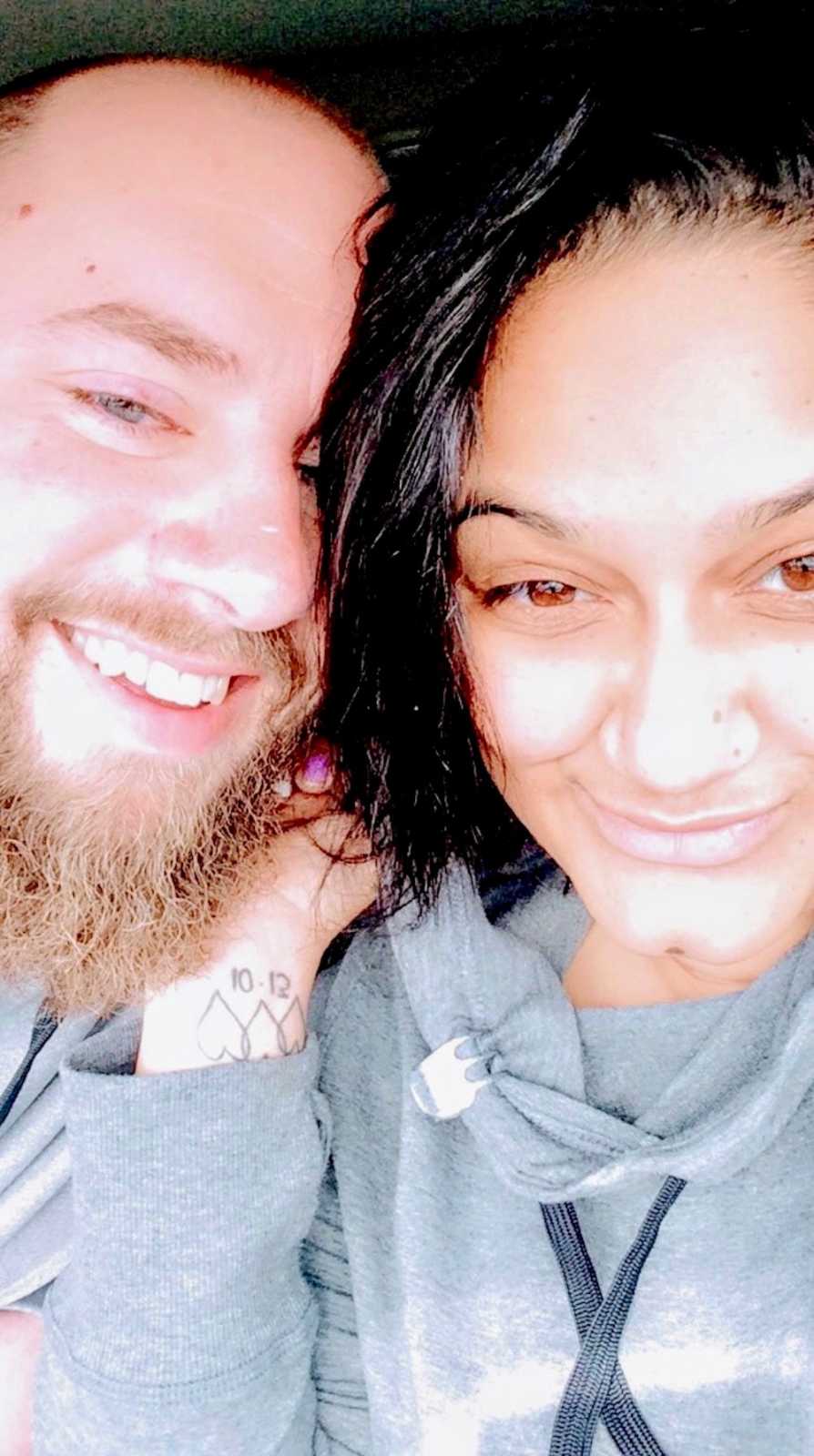 Brian and I started hanging out every day after I put the kids to bed. I explained that it was very important for me to not have the kids around him until I knew it was serious. He respected that and didn't push me until I thought the time was right.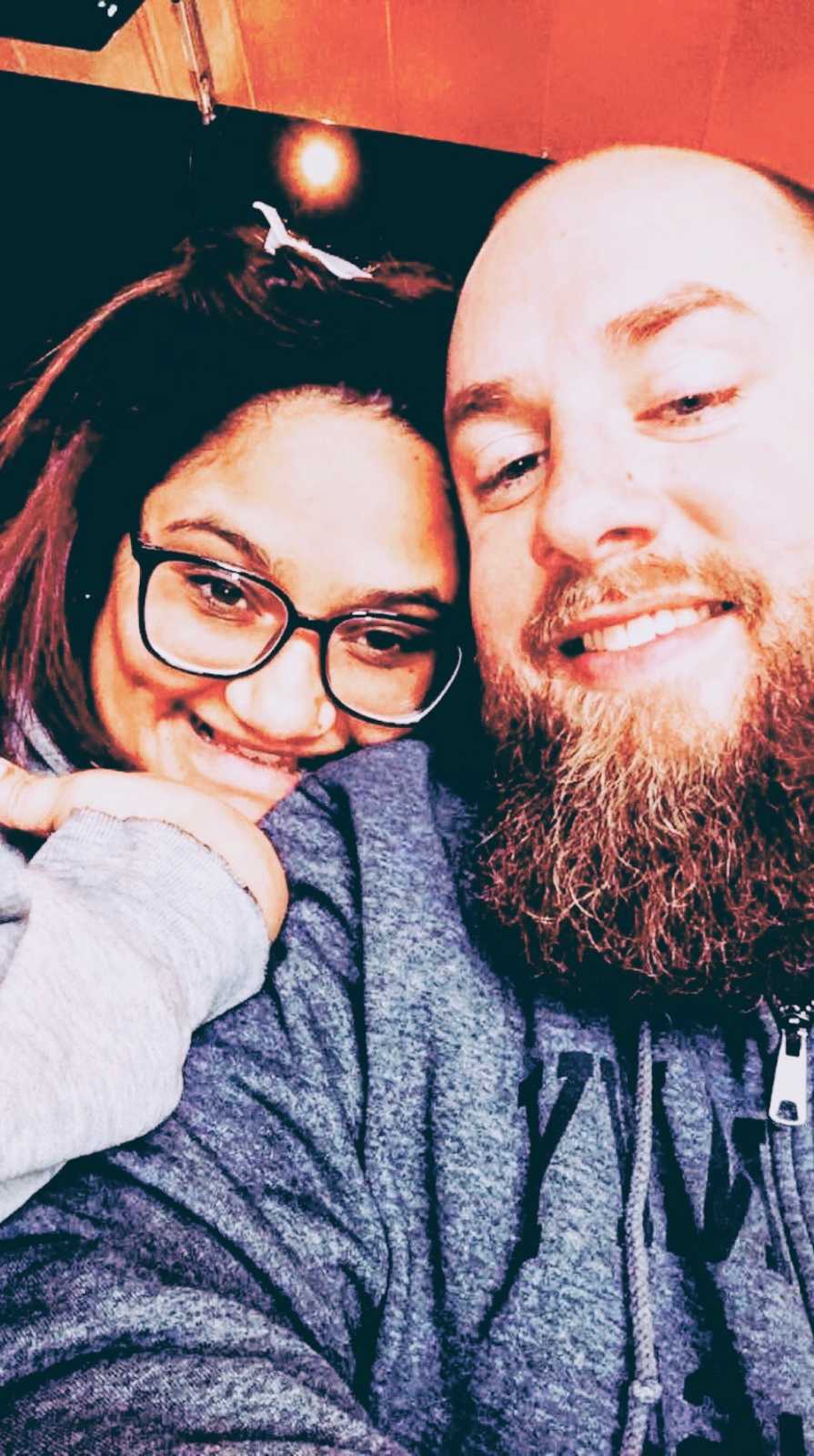 One night before him meeting the kids I had a conversation with Brian about my tubes being tied and will this be a problem for him moving forward. I was so scared that Brian would feel like I wasn't good enough since I couldn't give him his own kids if things got serious. He looked me in the eye and said 'I knew your tubes were tied, and I know what that means'
Brian met the kids shortly after that conversation. I will never forget the first time Brian came over and Kaelyn looked at him and said daddy!! I was mortified.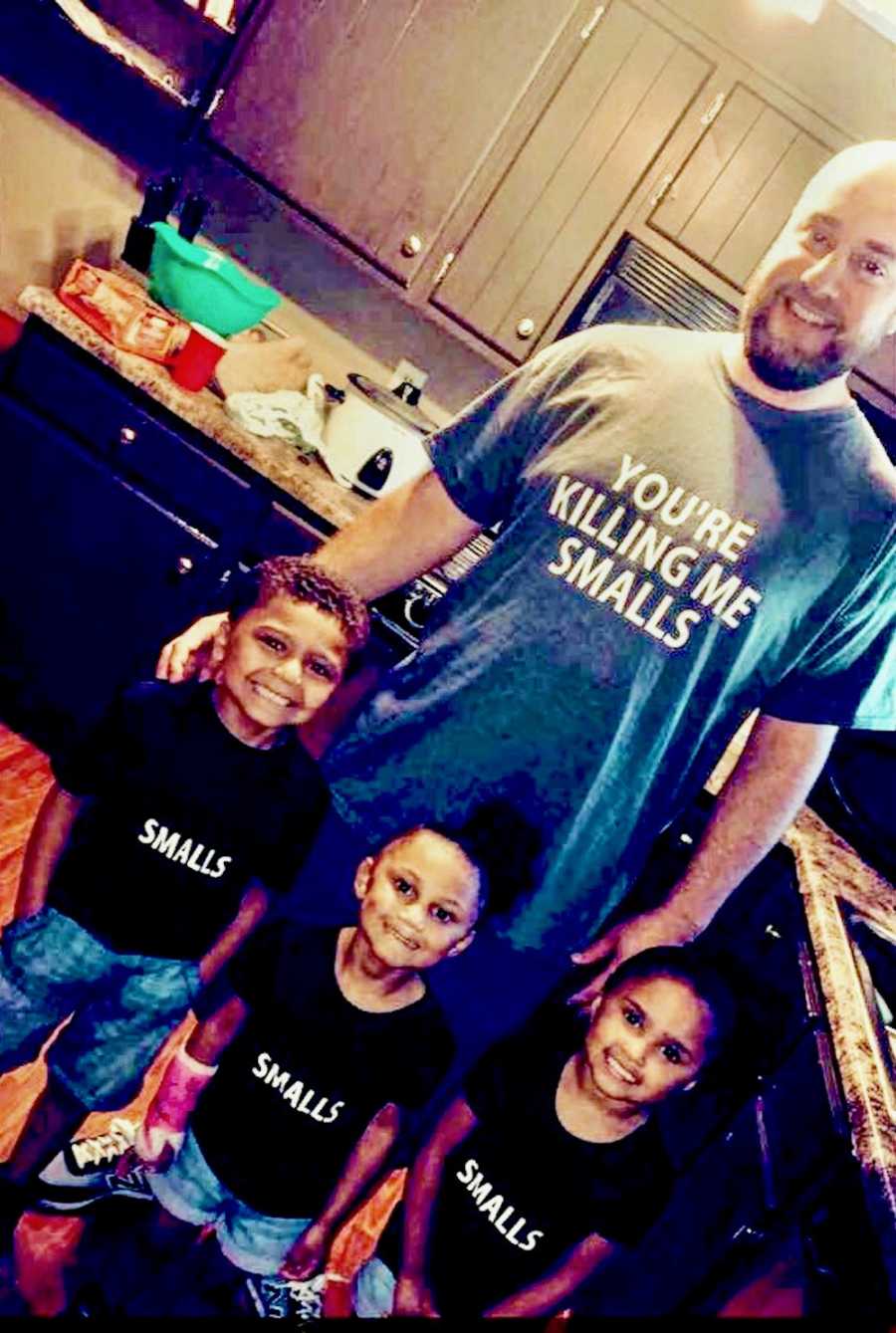 We grew as a couple, going on vacations, taking the kids places I never took them before and just building memories. Throughout that time the kids' biological father had requested through the court he no longer has visitation. Brian moved in with us and helped me so much with the kids.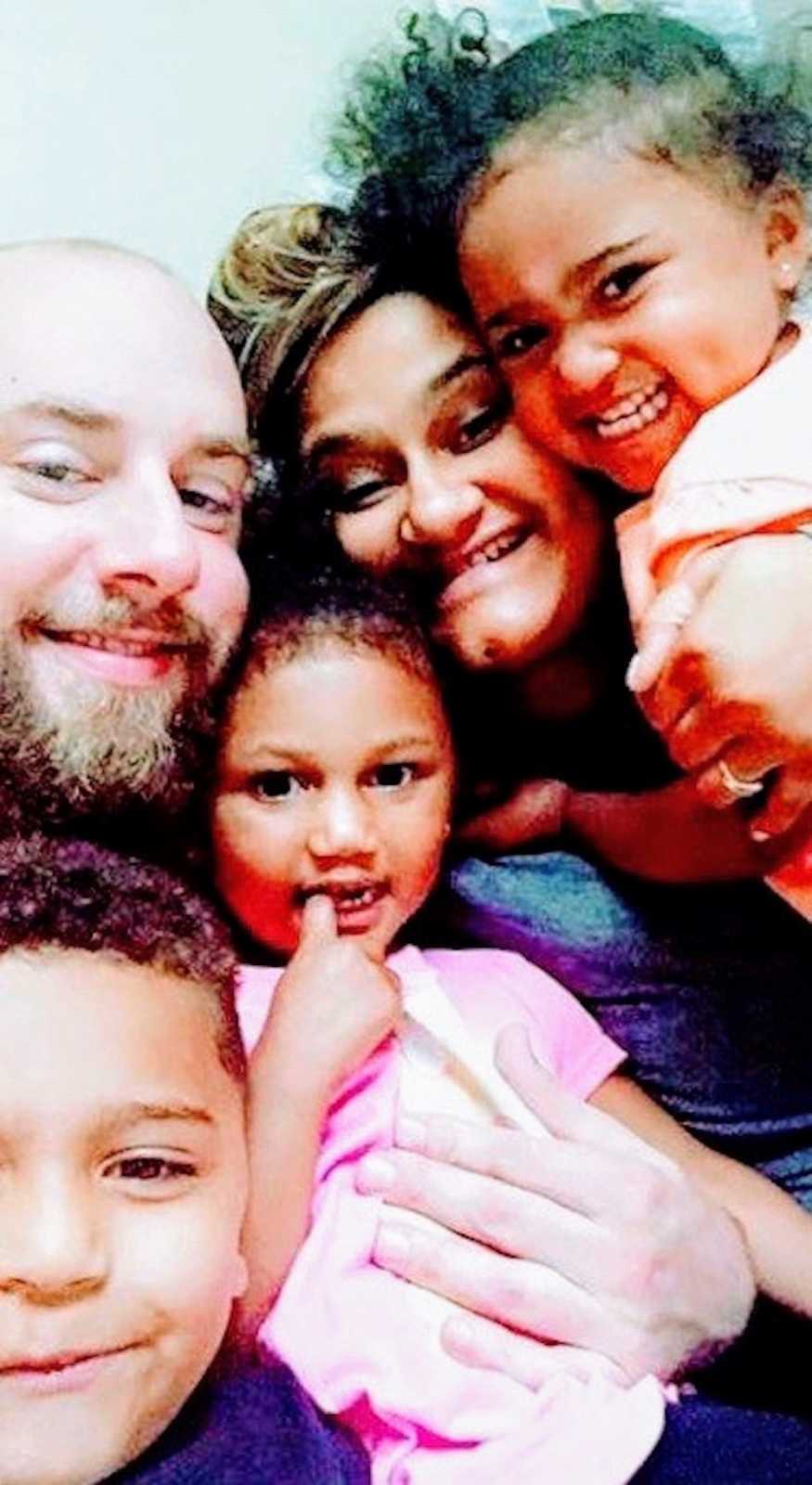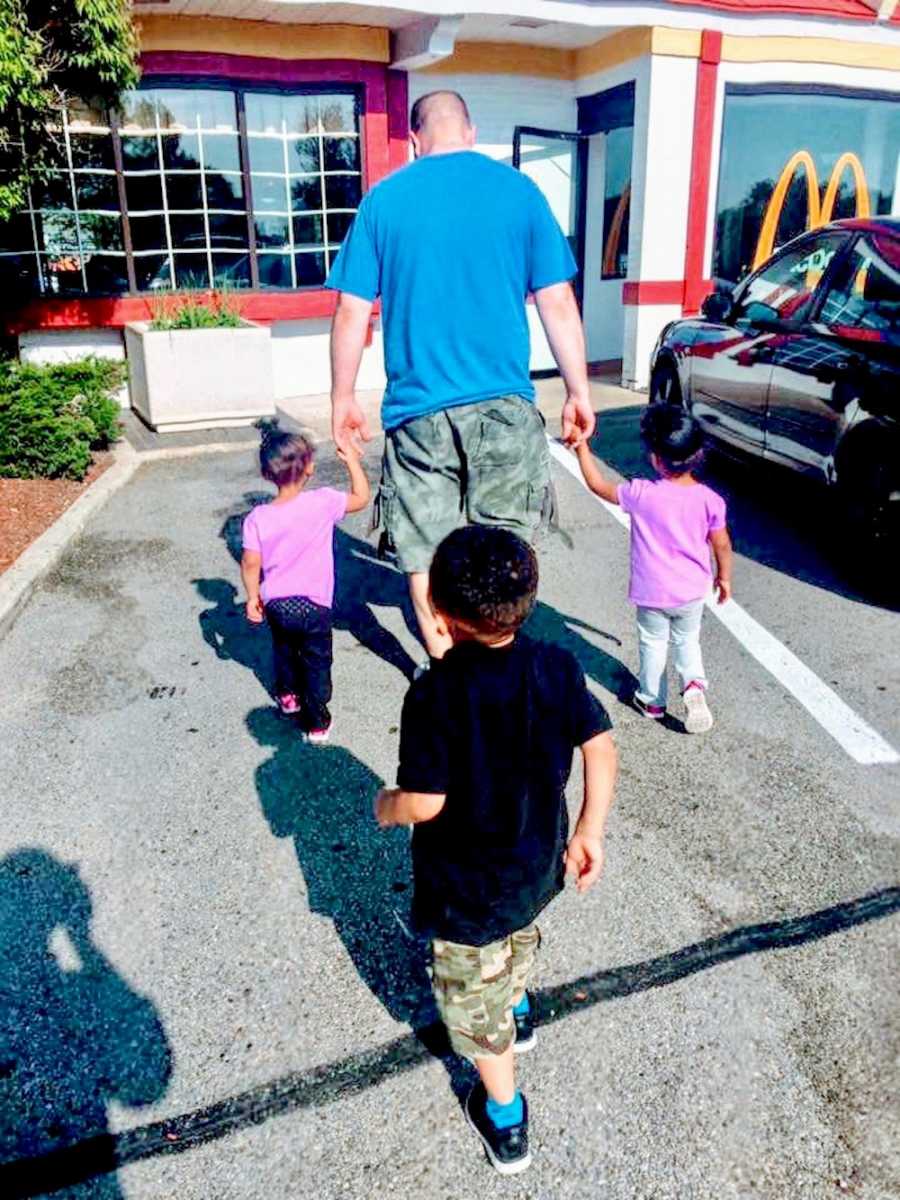 Brian potty trained the twins and was amazing with Noah. Brian asked me to marry him on December 24, 2016. We decided to marry March 24,2018. Our wedding was beautiful, Brian said vows to the kids, and it was a fairytale.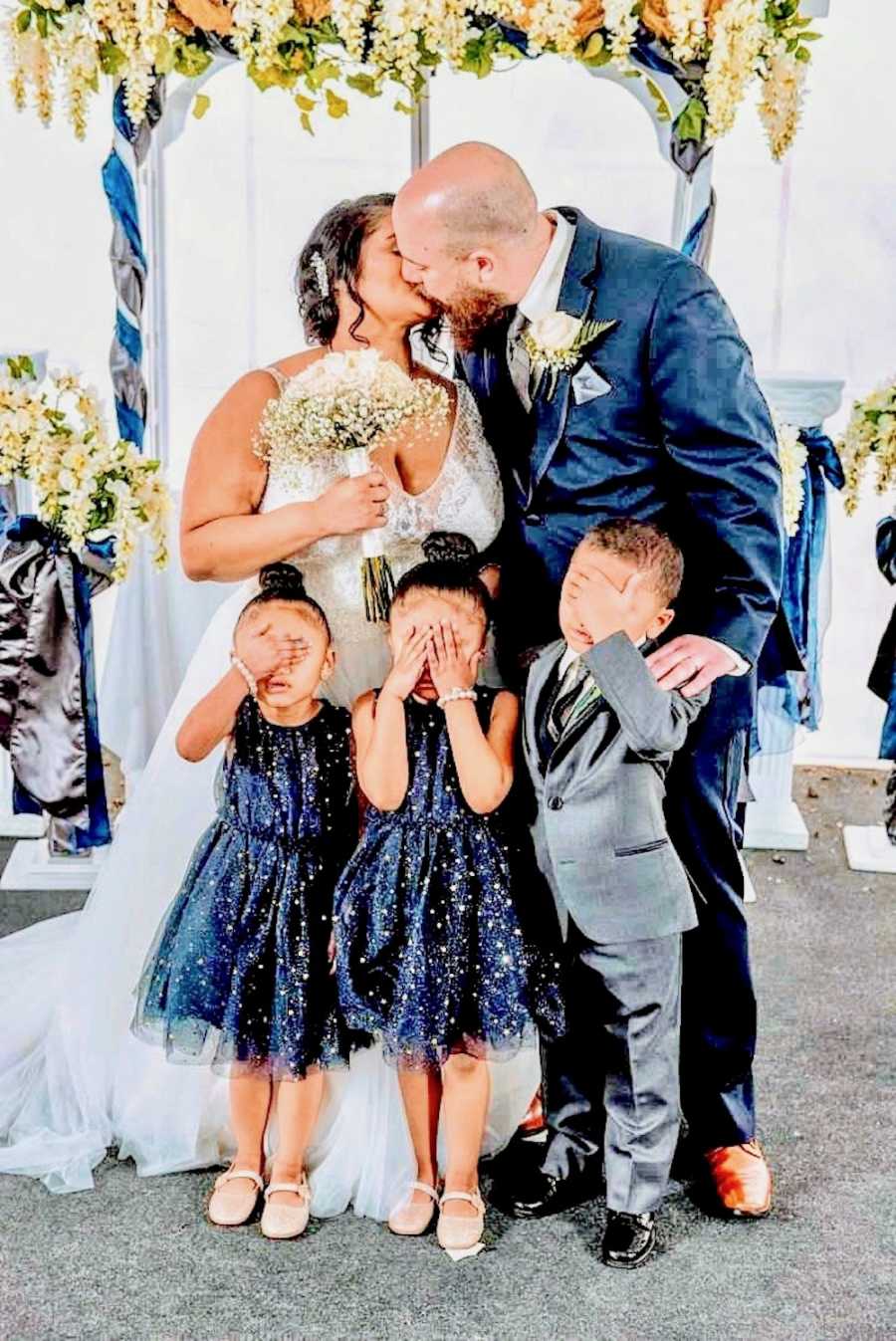 During our honeymoon Brian and I discussed some goals we wanted reach during our first year of marriage. One of them was he wanted to legally adopt the kids as his own. Another one was to buy a house. We found our dream home and closed on June 15, 2018. We also hired a great attorney and on Brian's birthday the kids biological father signed over rights to Brian. It was the best birthday gift ever. On January 10, 2019 the kid's adoption was finalized in front of the judge.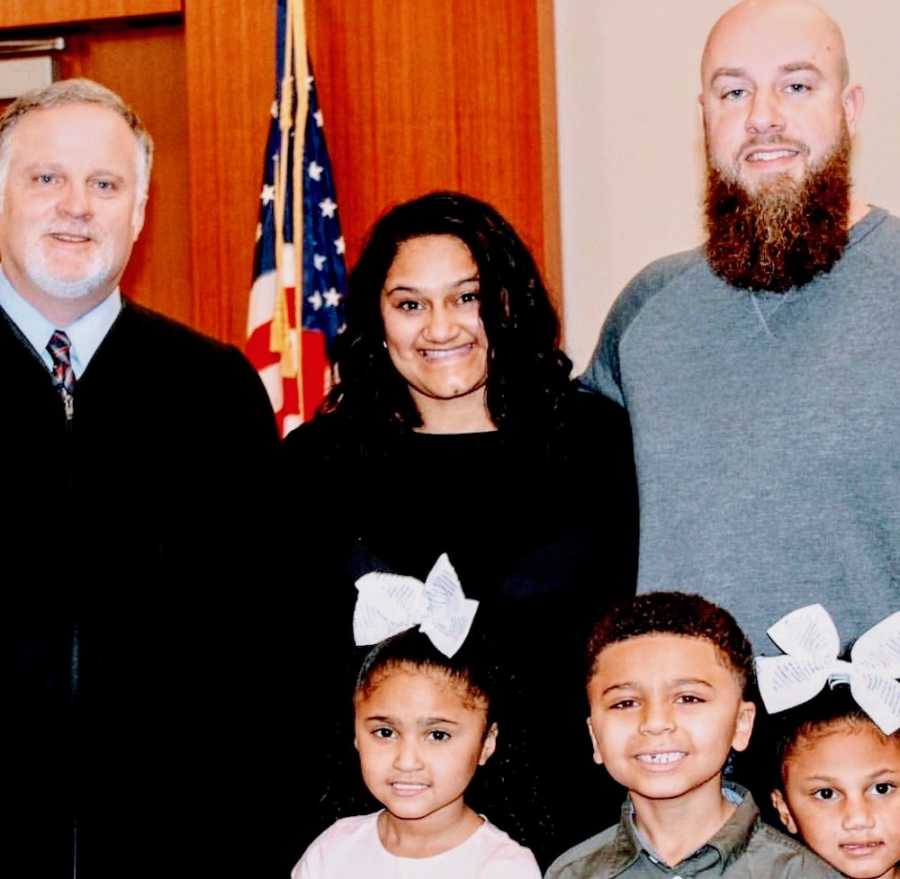 Love really is a beautiful thing. I never thought this love Brian and I share ever existed, but it does and it's a beautiful thing. Acceptance is a beautiful thing also not only did the kids find love, but the kids gained a whole family. Brian's family accepted the kids as their own with no hesitation and showed the kids and myself unconditionally love."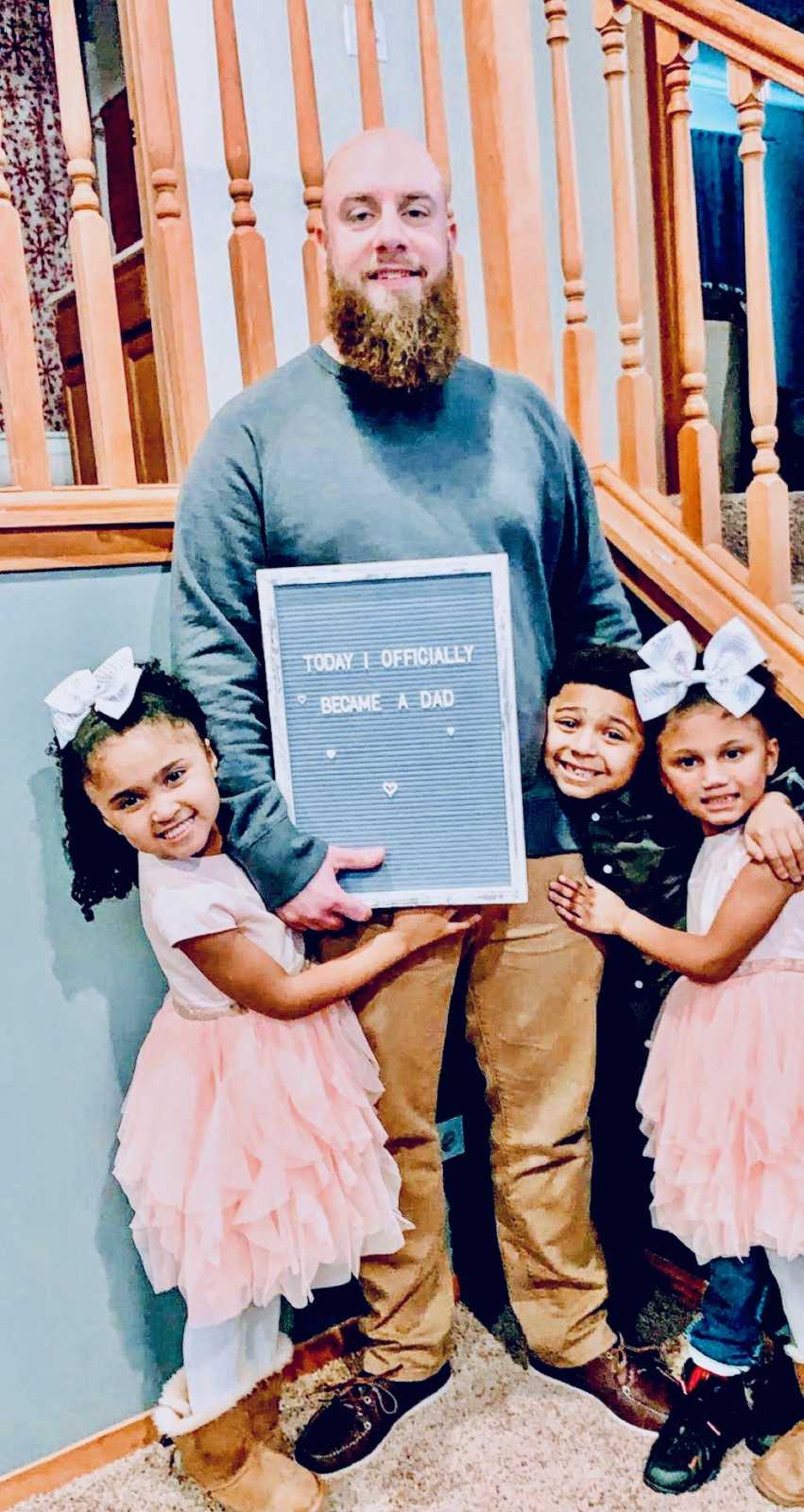 This story was submitted to Love What Matters by Tiffany Durlak, 32, of Antioch, Illinois. Follow her journey on Instagram here.  Have you overcome the odds and would like to share your story? We'd love to hear your journey. Submit your story here, and subscribe to our best stories in our free newsletter here.
Read more stories like this: 
'At 19, I'd fallen in love with my childhood boyfriend. Who was dying. And he'd fallen in love with me. We valued every aspect of the cliché 'live each day like it's your last.'
'We had a long-distance marriage, and adopted a teenager. Yes, you heard that right. We adopted a 14-year-old teenage boy when I was 27 and my husband was 31.'
'Hold me, Dada': Stepdad 'promises forever' to stepdaughter during emotional wedding ceremony as he 'marries' her too
'I FINALLY get a daddy!': Step-dad proposes to girlfriend and daughter in beautiful moment
Help us show compassion is contagious. SHARE this beautiful story on Facebook with your friends and family.