"The sibling of a childhood cancer warrior…my unsung hero, Gabriel.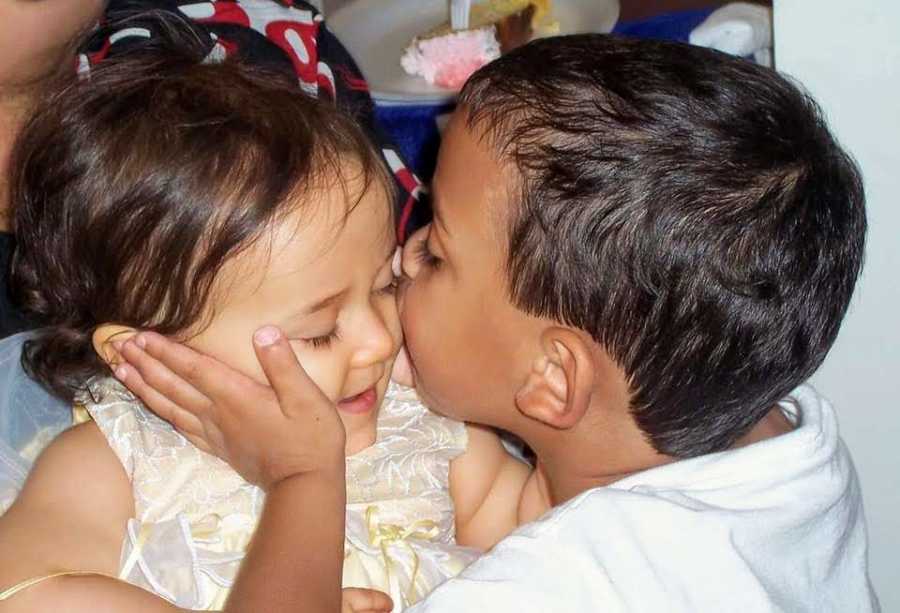 Gabriel was 10 years old when his sister was diagnosed with an aggressive, malignant cancer called Ewing's sarcoma. He was thrust into a world of hospitals, medications, procedures, and more pain than he had ever fathomed could exist.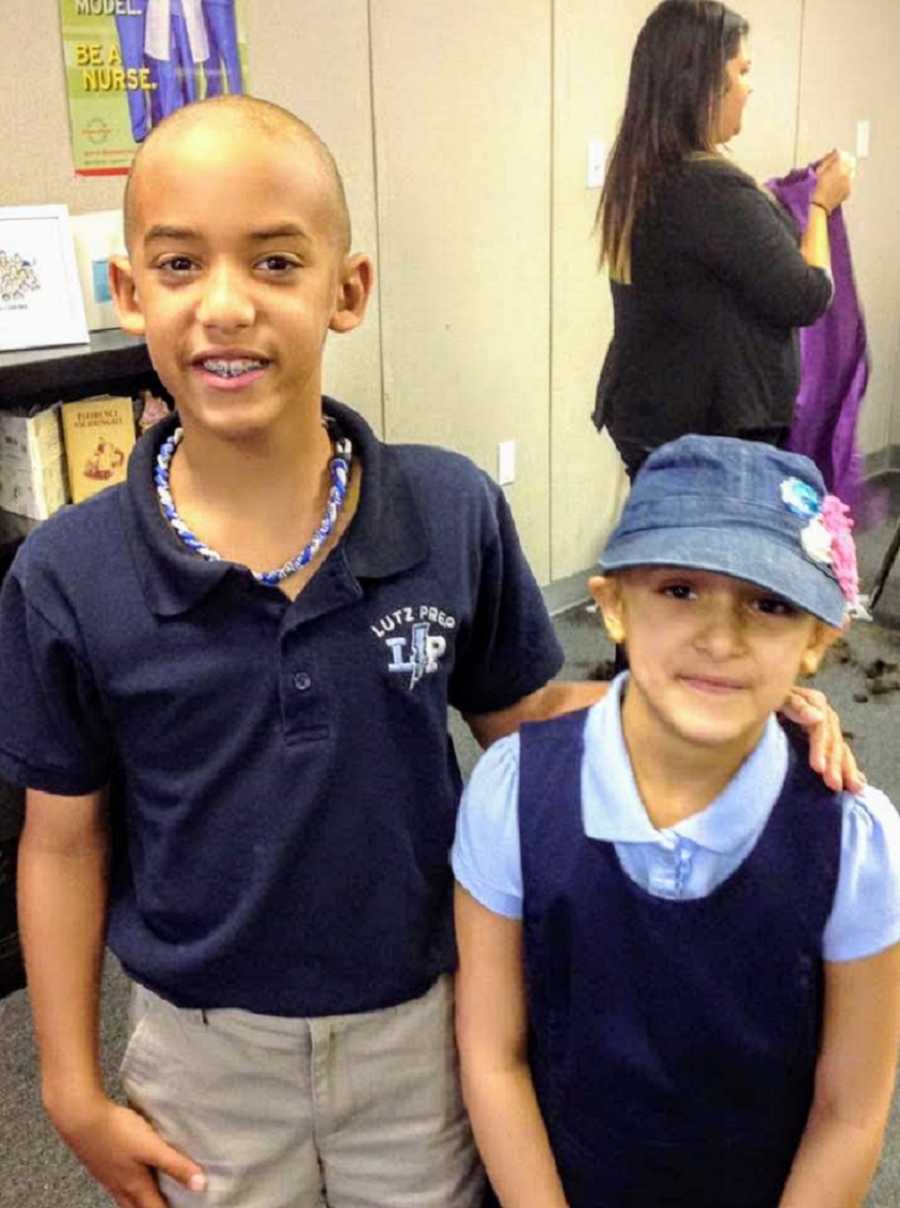 He certainly did not sign up to be the sideline sibling of a child with childhood cancer and all that this world brought with it. He had to cope with his sister's cancer journey and had to deal with watching his sister suffer through the cancer treatment, radiation, and multiple surgeries and procedures.
The impact this journey has had on our family still resonates TODAY. HE suffered…silently.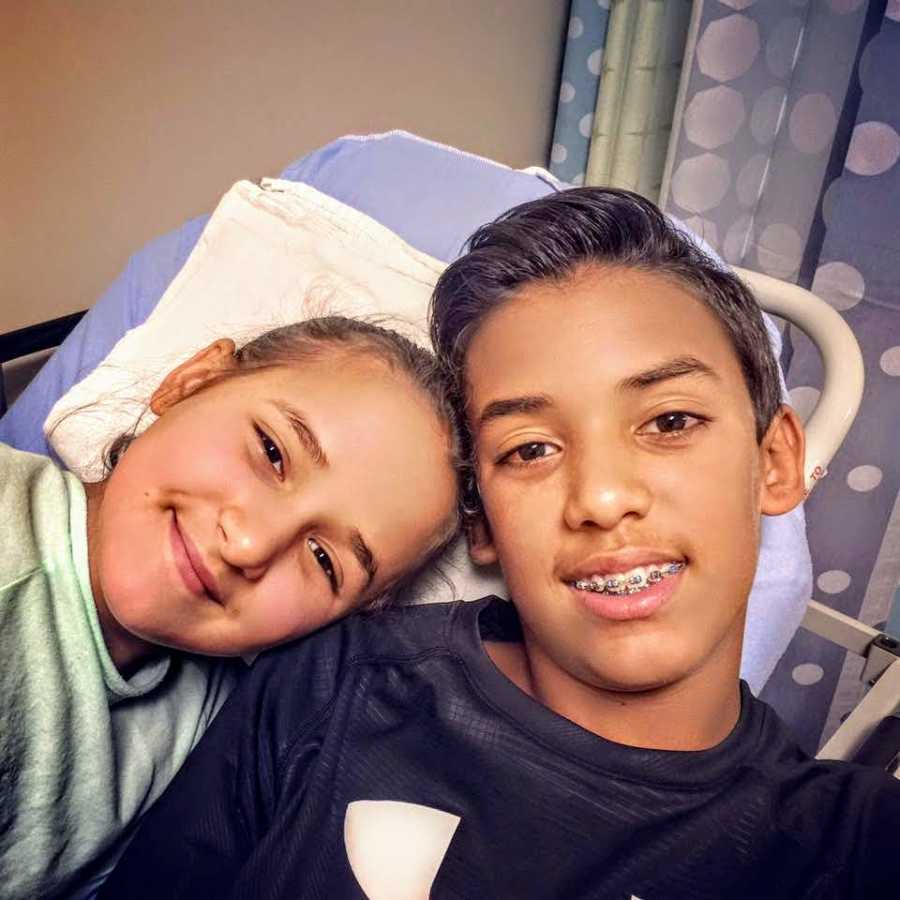 As the sibling of a child with cancer, you sit on the sidelines, watching your sister get all the affection, attention, and gifts. The separation anxiety from the one missing parent, the worry of untold scan results, complications, and procedures. The postponing of school tests because your sister was having emergency surgery on THAT DAY.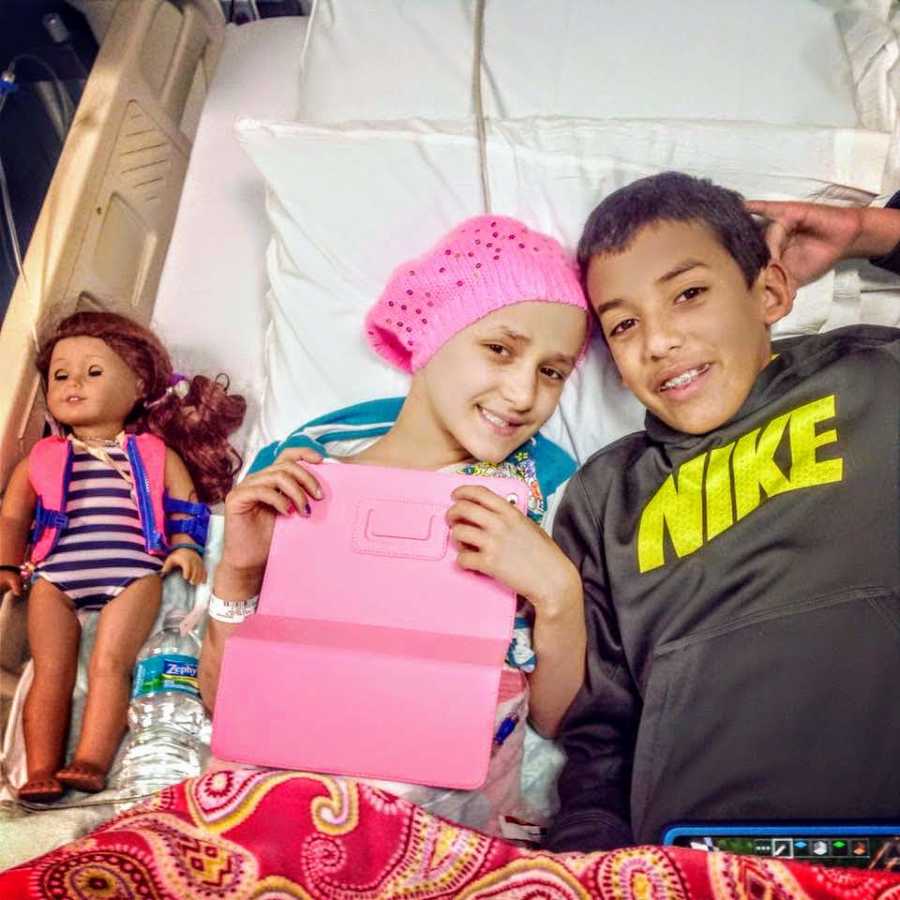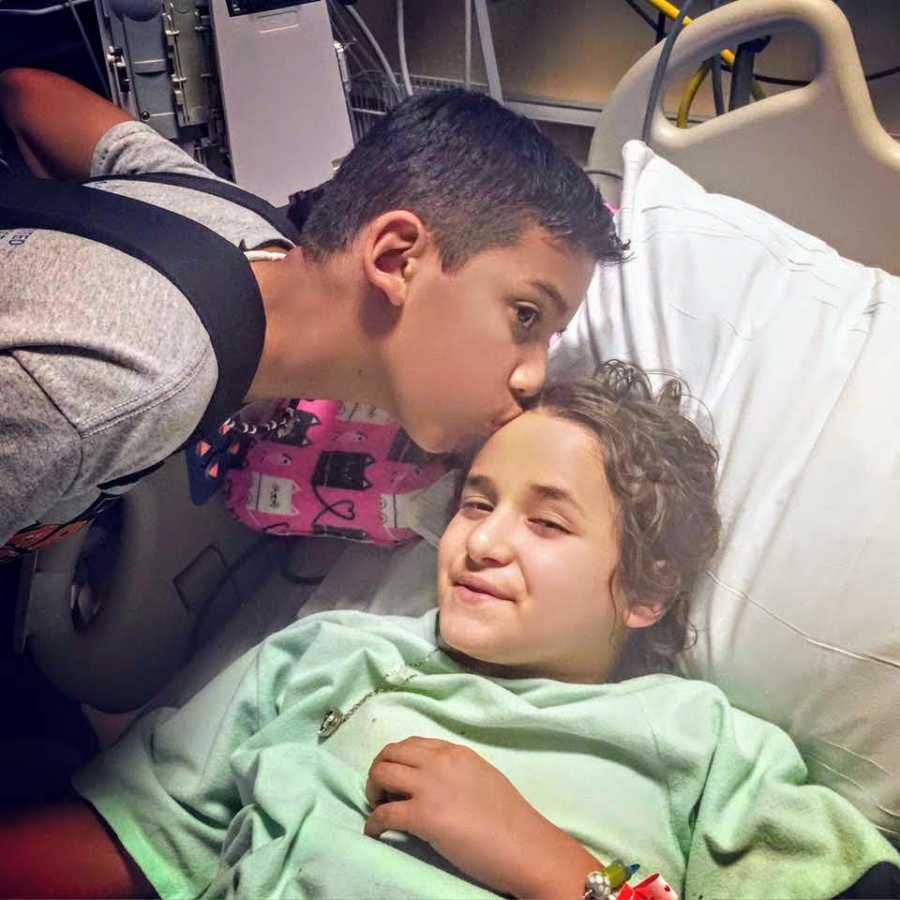 The living separately, missing painfully; face timing does not come close to having your other living parent with you. The being taken away to a friend's house because there was some emergency that needed to be tended to with sis.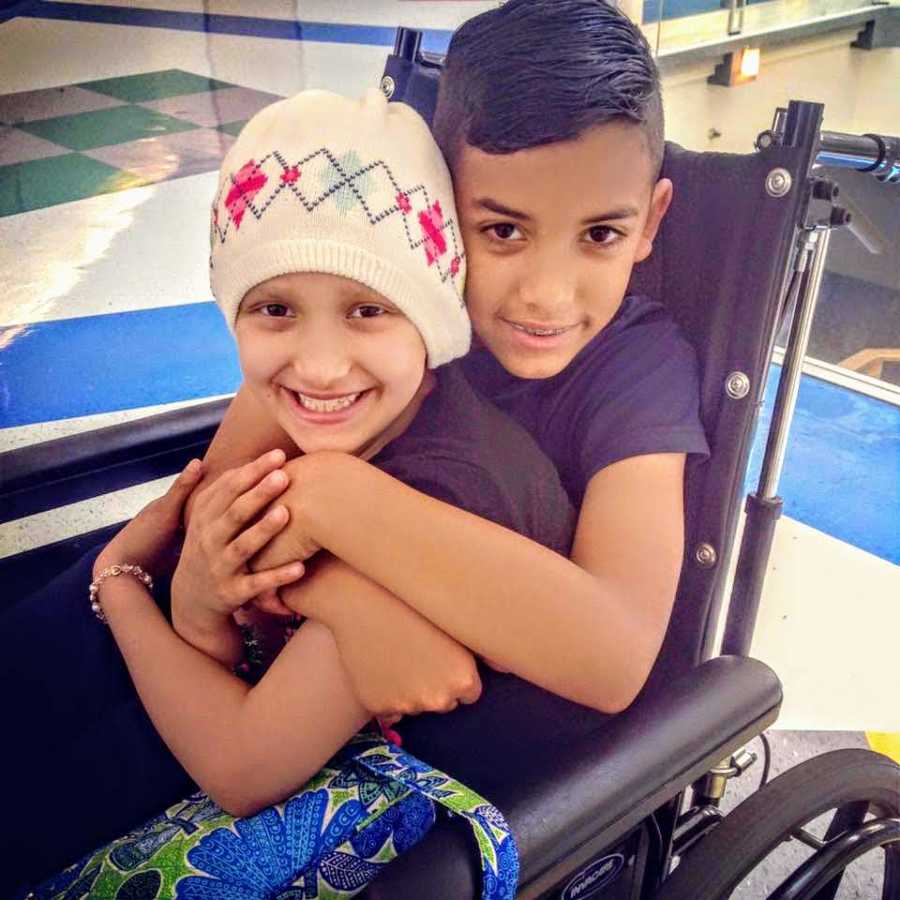 The trying to entertain your sister in the hospital room, even though she is too tired to play, or even in too much in pain to pay attention.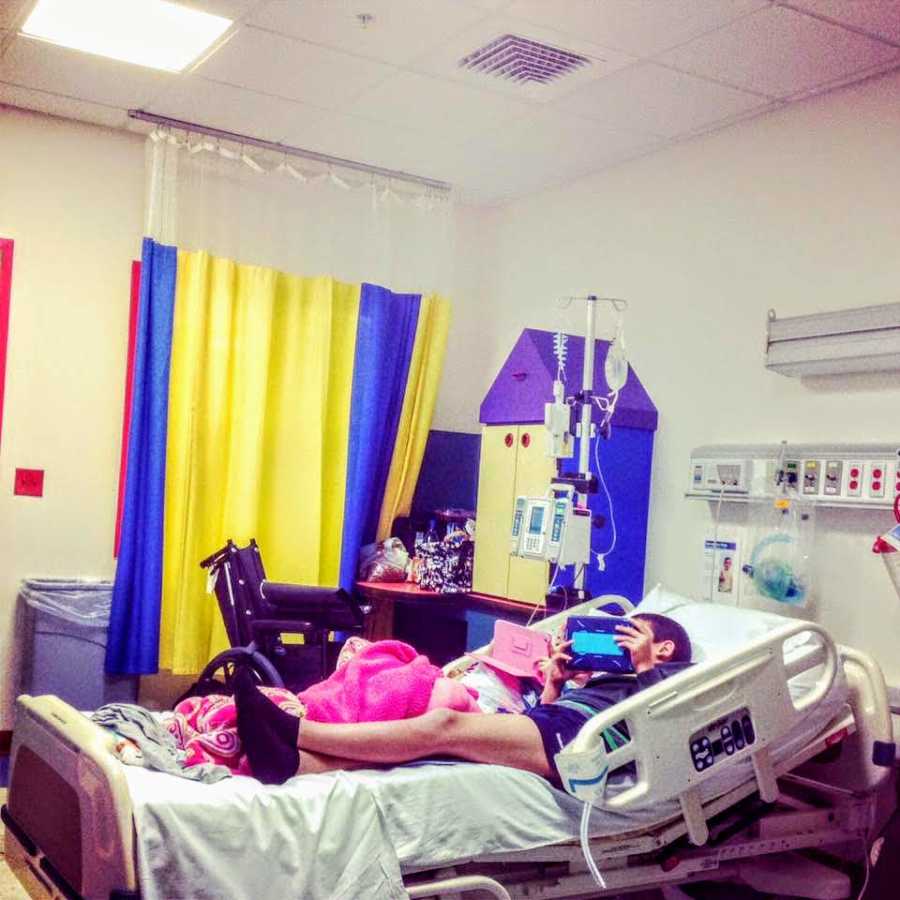 The sleeping on a mat on the floor of the hospital room next to your sister, hardly sleeping because the nurses come in and out of the room.
The beeps of the machines, scared to death as sister's blood pressure plummeted after being administered a certain chemo.
The having to get up early the next day after having barely slept on the hospital floor so you can get to school on time…drowsy.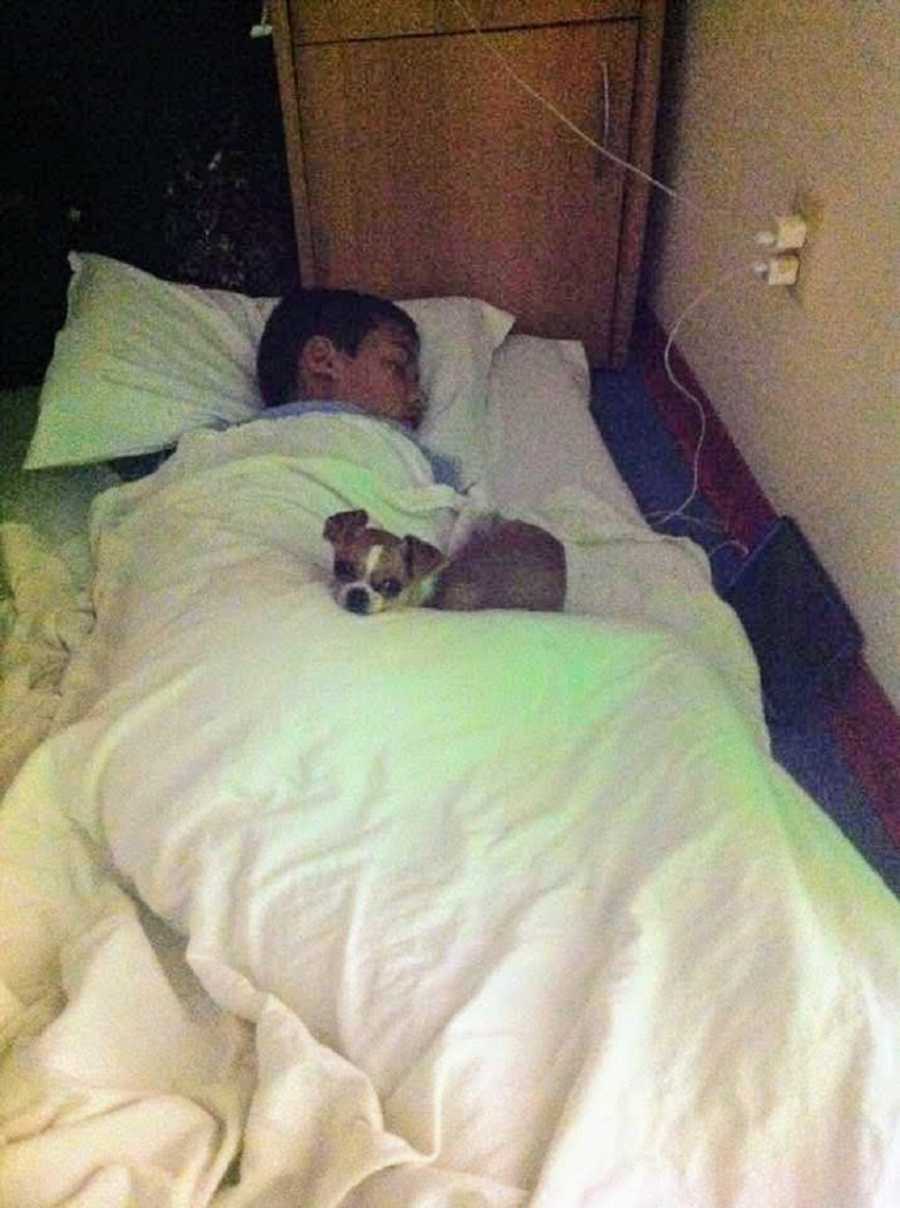 Not being able to help your sissy, watching her deteriorate, and not expressing your feelings….keeping it inside.
The emotional turmoil, anguish, and pain is indescribable.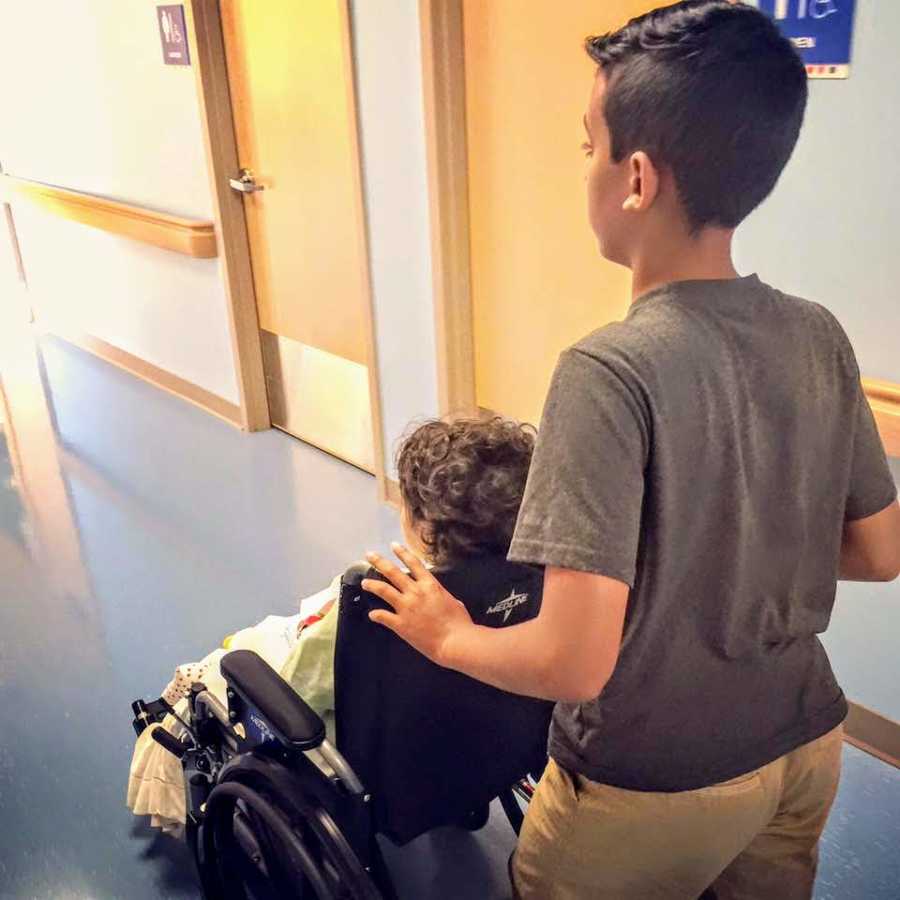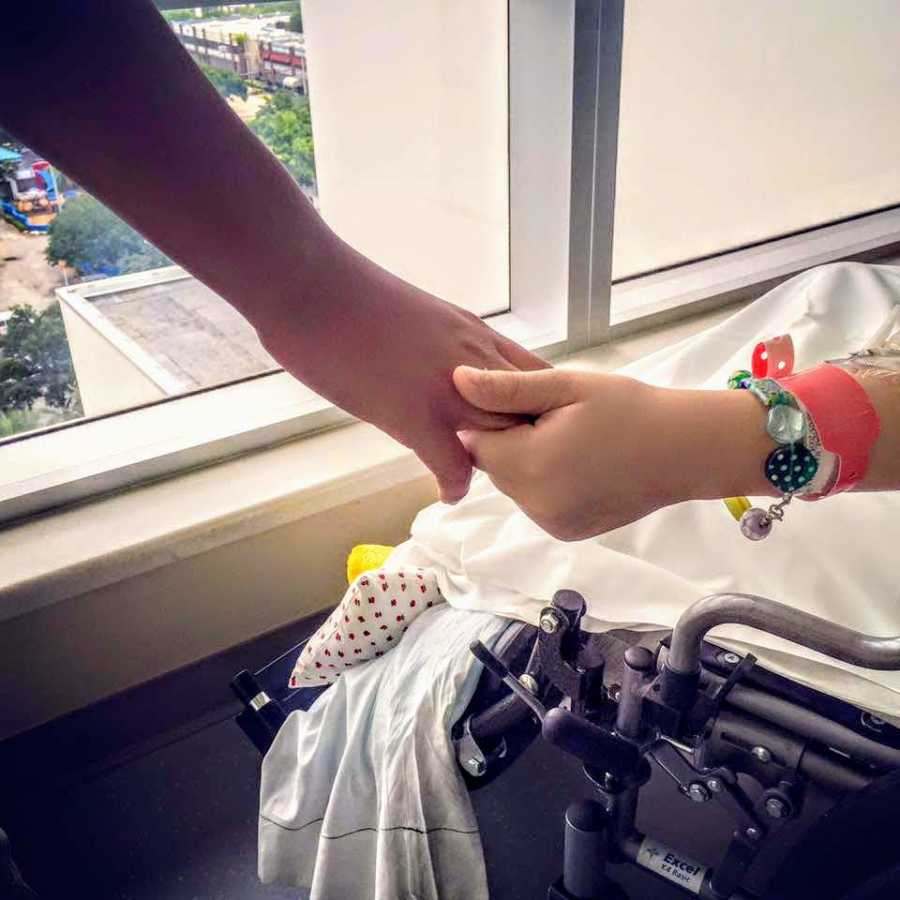 All he could do was pray and ask God to help his sister. To believe that with him, all things are possible. That he can and will restore the broken-hearted, renew our minds, and heal our brokenness.
The sibling of a childhood cancer warrior…my unsung hero, Gabriel."
From podcasts to video shows, parenting resources to happy tears – join the Love What Matters community and subscribe on YouTube.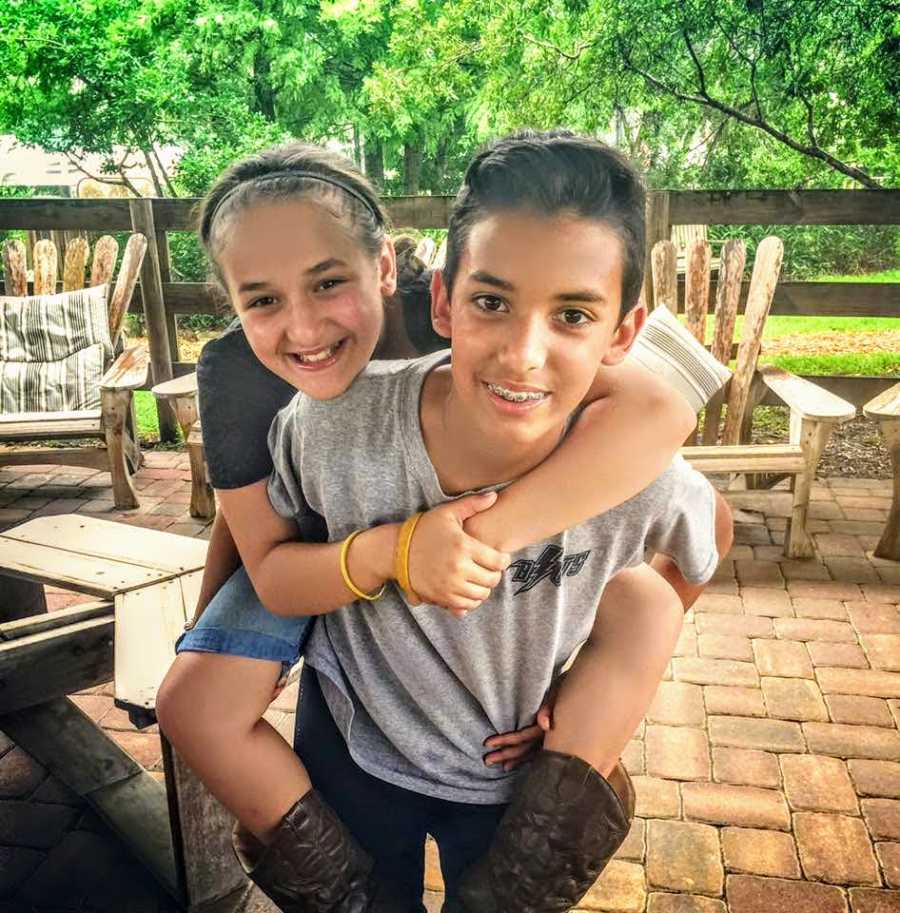 This story was submitted to Love What Matters by Praying For Natalia. Submit your own story here and be sure to subscribe to our free email newsletter for our best stories.
Read more touching stories about siblings:
'I'm leaving for college soon. I wanted to make my little brother smile while I still can.': Big brother's 'goofy joke' reminds us to 'make every moment count' with our siblings
'Please, Courtney. Don't leave me!' I rocked with her motionless body. I just wanted to die so I could be wherever she was.': Young woman loses identical twin to Addison's disease
Spread beauty and strength for others. SHARE this story on Facebook with family and friends.