"I was 13, still wearing overalls with one strap (what, it was cool then), when I met the hottest guy at an amusement park.
He was cute and funny and had tattoos. I was awkward and shy and had braces.
We shared nothing more than a funnel cake that day, because dreamboat was six years older than me and obviously a million times cooler.
Five years later, I ran into cool guy again, but I moved away to go to college a few days later. I didn't see him again until just before my 21st birthday when I had just been dumped by someone who I had been deeply in love with for the past two years
I convinced myself I was over my ex and that cool guy had come back into my life for a reason.
We finally kissed. I freaked out, ran from his apartment like a weirdo, and sat sobbing in my car as I realized just how not over my ex I really was.
Instead of taking this as a sign I needed to get my sh*t together, I spent the next few years in a whirlwind of bad choices and broken relationships.
Our paths crossed several more times over the next eight years but we were never 'available' at the same time. At one point, I was engaged to someone else and at another point, he was married to someone else.
Other times, we tried to make a 'real' relationship work but I simply didn't know how to. After all, how can you expect someone else to love you when you don't even love yourself?
At 27, I hit my 'rock bottom.' I got arrested, lost my job, lost my friends, lost my money… I even lost my dog.
Then I spent the last few years of my 20's finally working on myself.
I went out and tried new things, met new people, and had new experiences. I learned to do crafts (loved it), I tried journaling (it was okay) and I taught myself to cook (hated it).
I lived my life the way I wanted to live it and when I decided that wasn't working for me, I tried living a different way.
I figured out who I really was and who I really wanted to be.
I learned to enjoy being alone without being lonely.
I learned to let go of the idea that if I were just thinner, richer, had a better job, or had a boyfriend, I would be happy.
I figured out what it took to be happy right now, just as I was.
I dropped the baggage I had been carrying around, healed my old wounds, forgave myself and others, and made sure I was moving forward with a clean slate.
Figuring out who I really was, finding my own value, and learning what a healthy relationship actually was changed everything for me.
Then, just before my 30th birthday, I found cool guy (whose name is actually Steve, by the way) on MySpace (yes, I'm that old) and we reconnected once more.
Only this time was different. This time it actually worked.
We have been together for over eight years now and here's what I've realized…
The love you want and deserve will come to you when you are ready for it, and not a moment sooner.
Not when YOU think you are ready for it.
Not when you are really desperate for it.
The love you want and deserve will come to you when you learn to believe with every fiber of your being that you are a TEN. Not just when a man says you are, but ALL THE TIME.
The love you want and deserve will come to you when you know that you DESERVE it and are WORTHY of it and that it's POSSIBLE for you.
And it wasn't until I did all of that, the love I had been looking for found me."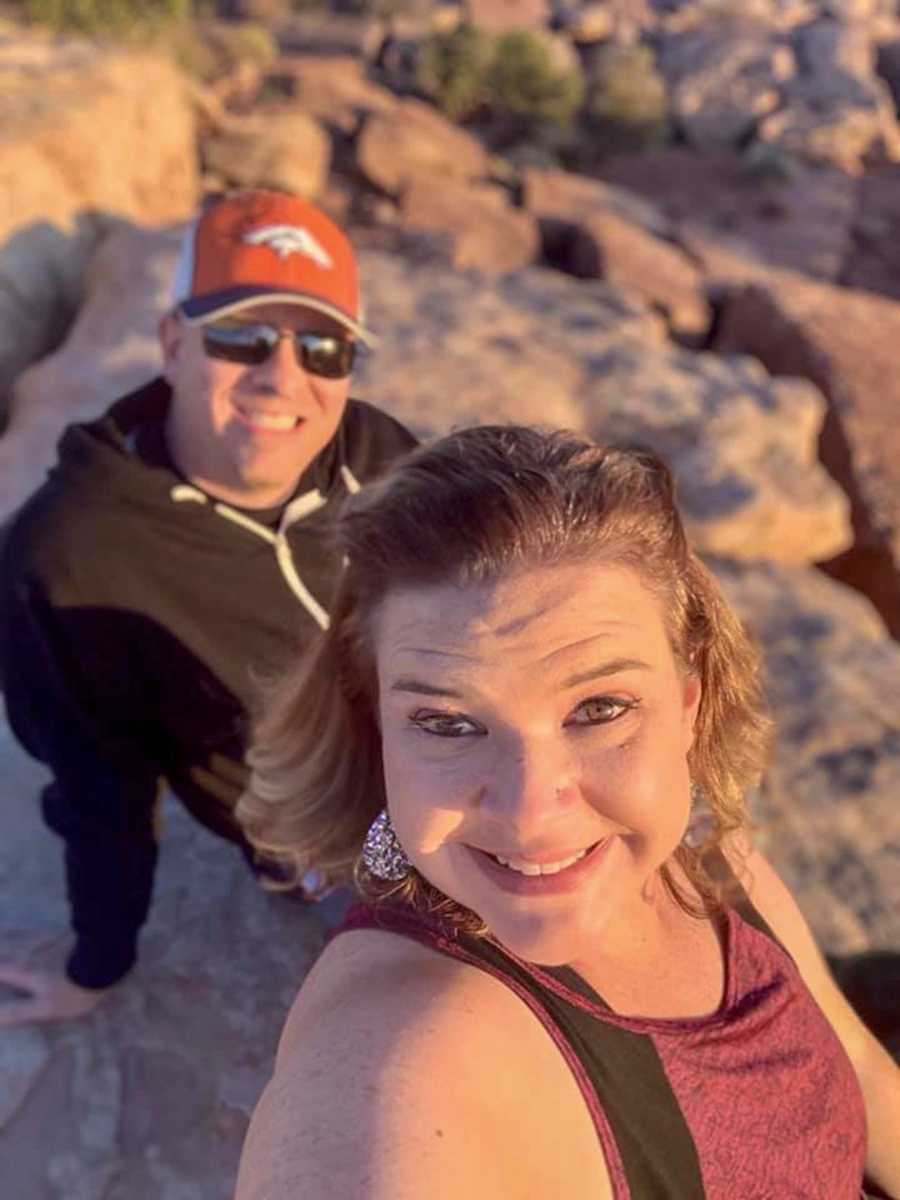 This story was submitted to Love What Matters by Melissa Snow. Do you have a similar experience? We'd like to hear your important journey. Submit your own story here. Be sure to subscribe to our free email newsletter for our best stories, and YouTube for our best videos.
Read more touching stories like this:
'Andrea, I'd choose you every day for the rest of my life. I'm blessed you choose me.' He was being airlifted, paralyzed from the chest down, fighting for his life.': Woman recalls love story between herself and man she nursed
'I just couldn't breathe': Wheelchair-bound groom loses himself seeing his 'heart and soul' walk down the aisle
'Seeing two girls in a relationship going to prom together creates open conversation.' Taco Bell photoshoot is perfect LGBTQ love story
Do you know someone who could benefit from this story? Please SHARE on Facebook to let them know a community of support is available.