"Have you ever found yourself deep in a season you never in your wildest dreams imagined you'd be? A place that held so much unknown and even more hurt, confusion, and pain? A chapter was written into your story that you wouldn't have chosen… but weary and worn, somehow there you were, living it out?
Though this portion of our story holds tremendous pain, I look back and with such sure confidence and complete peace and I can say with honesty I wouldn't change the tiniest portion. Because right here, on the other side, I see with clarity the kind, compassionate, personal, and tender hand of God undeniably caring for and forming our family with intention. I relive the pain, again and again, to tell the story over and over because God is good. His timing is perfect. His ways are better than our own. And every time, every single time, when I come to this part of our story I have the joy and honor in sharing with you, I reach the end and shake my head in wonder — in absolute wonder — THIS was what He was doing. How He was working… but I'm getting ahead of myself.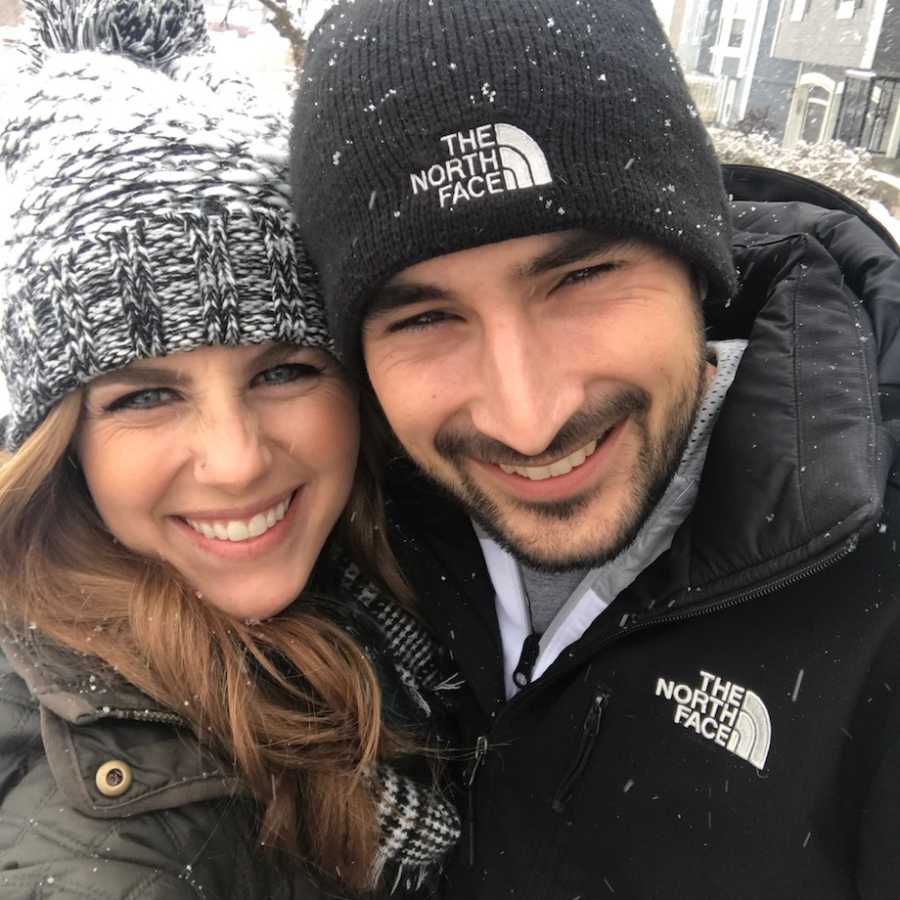 Years ago, my husband and I were where some of you find yourselves today: with a desperate desire to have a family and simultaneously a medical diagnosis of infertility. Each month, there was a cyclical emotional roller coaster ride. First, hope maybe this would be the month everything would change, then weeks of waiting in between, and finally, the agonizing crash when (yet again) it was another month of no. Again and again and again, we'd ride that roller coaster and each time it brought tears, sometimes soft, steady ones as I fell asleep on my pillow at night and other times, uncontrollable weeping that would hit at the strangest, most inconvenient times.
Friends were getting pregnant and there, as my stomach stayed flat and without signs of life, we lived this contradiction of joy for them and mourning for ourselves. (And yes, I've found it's okay and very possible to have both emotions at the same time.)
This went on and then when I thought the valley couldn't get worse, something else began. My feet began experiencing this pain no one could identify. It wasn't an, 'Oh, this hurts' kind of pain but a crawling through the house on my hands and knees kind of pain. I saw numerous specialists and tried everything, walking boots, cortisone shots, anti-inflammatory creams, x-rays, inserts, acupuncture, etc., and nothing seemed to work. No hope of healing. No answers.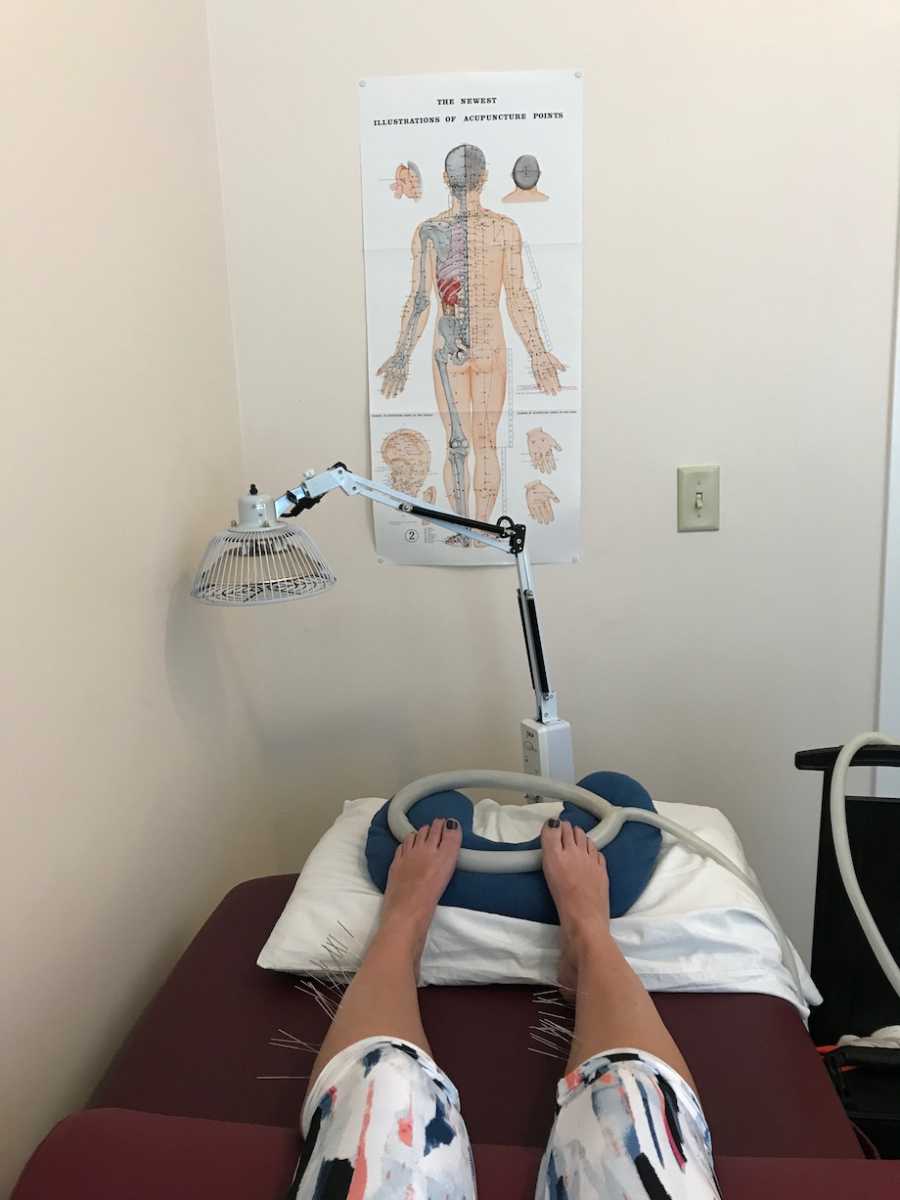 In June of 2018, everything collided. And it was there I came to my darkest night.
This particular weekend was the worst. Michael was gone for a work trip so my parents bought me a ticket to fly home to Colorado. That evening, wrapped in a blanket sitting on my parents' patio with my mom, I broke. My body literally shook with weeping so strong I couldn't breathe. I tried as best I could through my sobs to express, to lay out pieces of my heart and shattered spirit.
Physically, my body was broken. I couldn't walk. Couldn't bear children. The very thing I was meant to do, created to do, I couldn't.
Emotionally, I was spent. I had nothing left to give.
Spiritually, I felt forgotten. I tried to claim promises from the Bible. Tried to pray. To continue to hope… but this was the breaking point. How could God say He was good? This felt anything but good. I was brought lower than I ever have been, stuck in the black of the night so heavy, so thick, so massive, I was crushed below it.
My darkest night.
When I arrived home, Michael prayed the promise of Proverbs 4:18 over me as I wept. 'The path of the righteous is like the light of dawn which shines brighter and brighter until full day.' He whispered, 'I know this feels dark… but babe, light is coming. One day, we'll look back and see with such clarity what God was doing.' I nodded my head feebly, willing my heart to agree. I sure hoped so.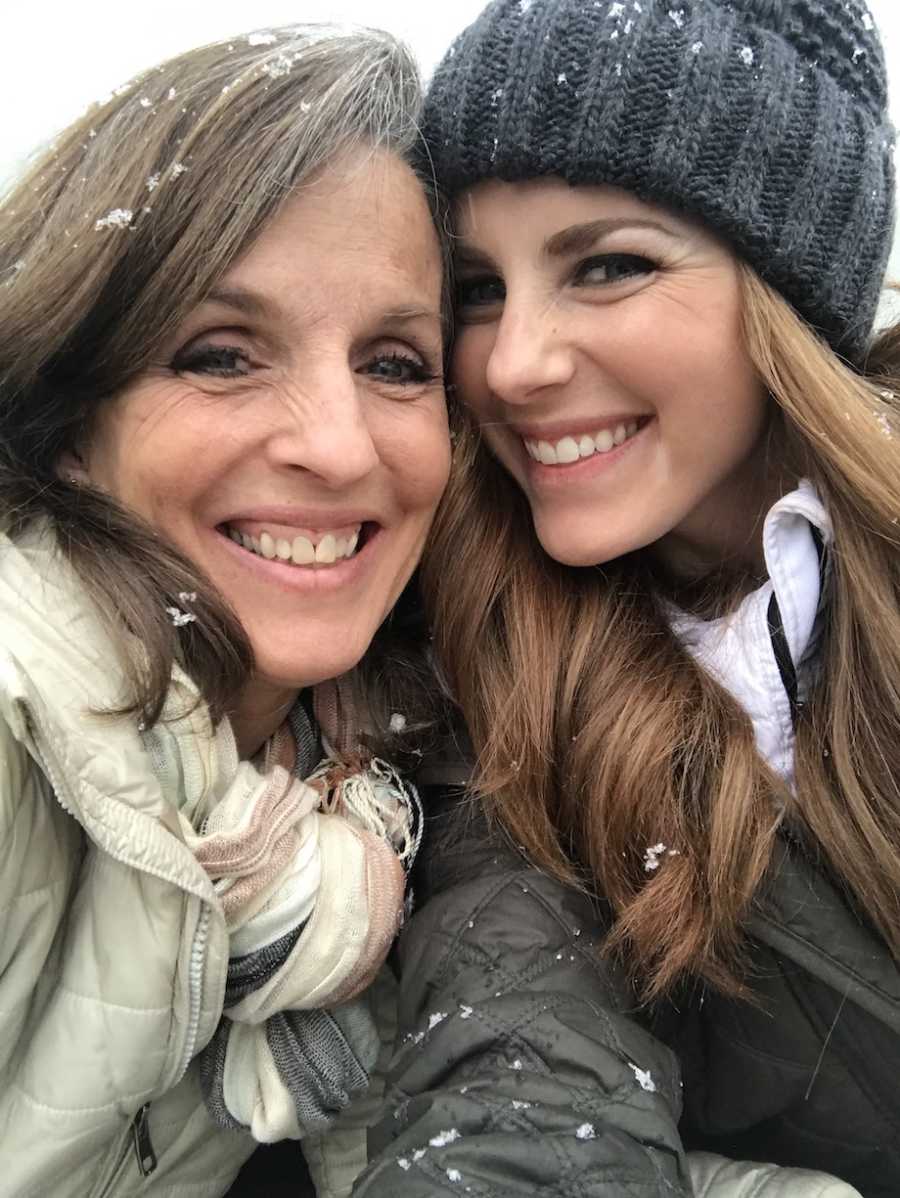 Over the months that followed, that verse became our anthem. The nights were dark, but we believed Scripture was true, and (though it didn't feel like it) God was for us.
And we began to pray, and pray hard. What do You have for us? For our family? With unity in both mine and Michael's hearts, God began growing in us a passion for adoption. He placed people in our lives to answer questions and our hearts began beating in unison and with vigor. We knew we were to pursue this. Not a backup plan. Not a substitute or alternate, but something we deeply desire.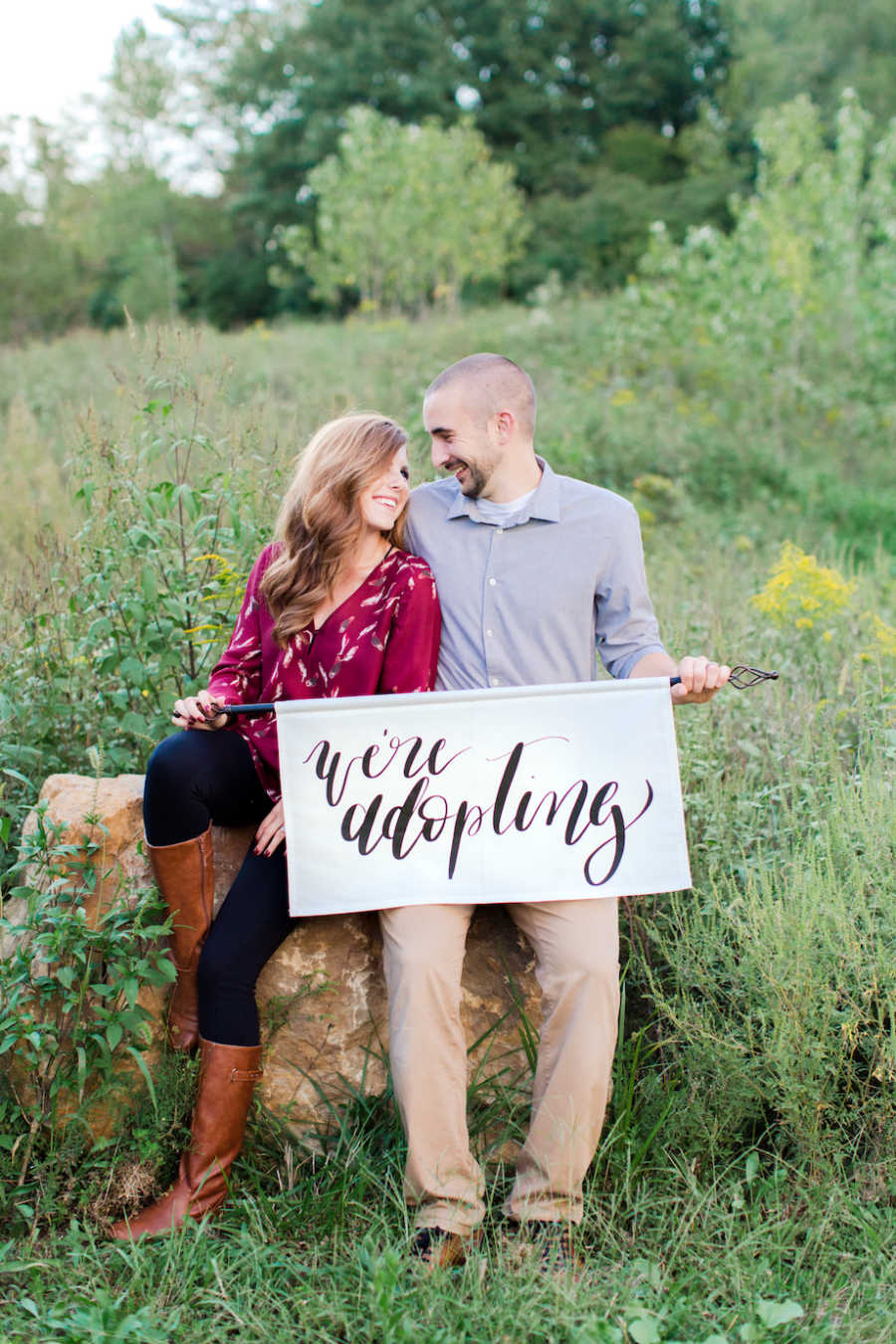 Oh, how many stories I want to share with you here! Because there in our need, in our journey, in our story God showed up in REMARKABLE ways! Ways we can only step back say, 'That alone was God!'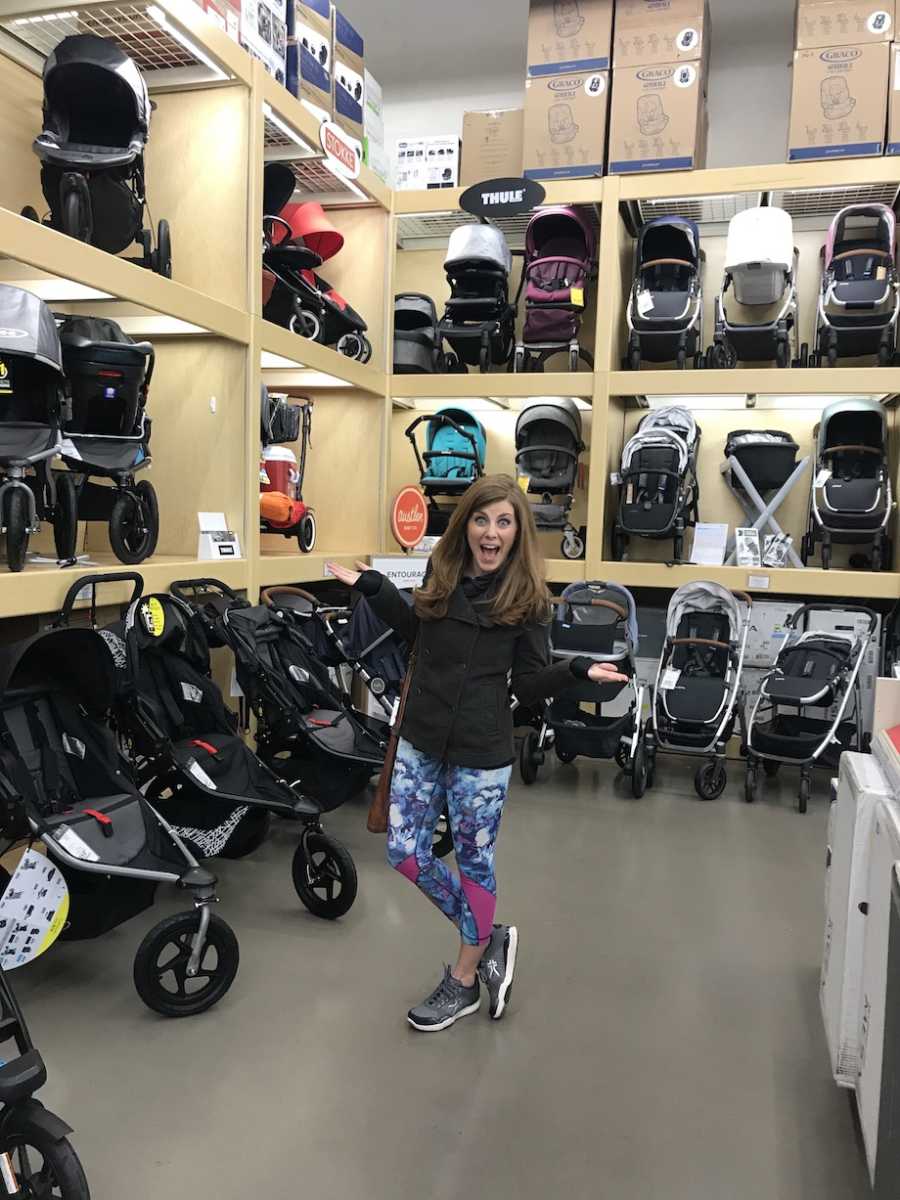 Fast forward to March 2019. We had been chosen by a birth mom and in her love for us, early on the morning of the fifth, we sat in the hospital room while our son was being born. Cries of life (the life we prayed desperately for years) reached our ears. She selflessly welcomed us into that moment, the moment that was hers, and let us experience him coming into this world. We picked his name together with her — Asher, meaning happy and blessed. Every answer to every prayer we had whispered, cried, spoke, claimed, wept, or breathed seemed wrapped up in this tiny, perfect boy. Every day of the years before seemed to culminate into this right here.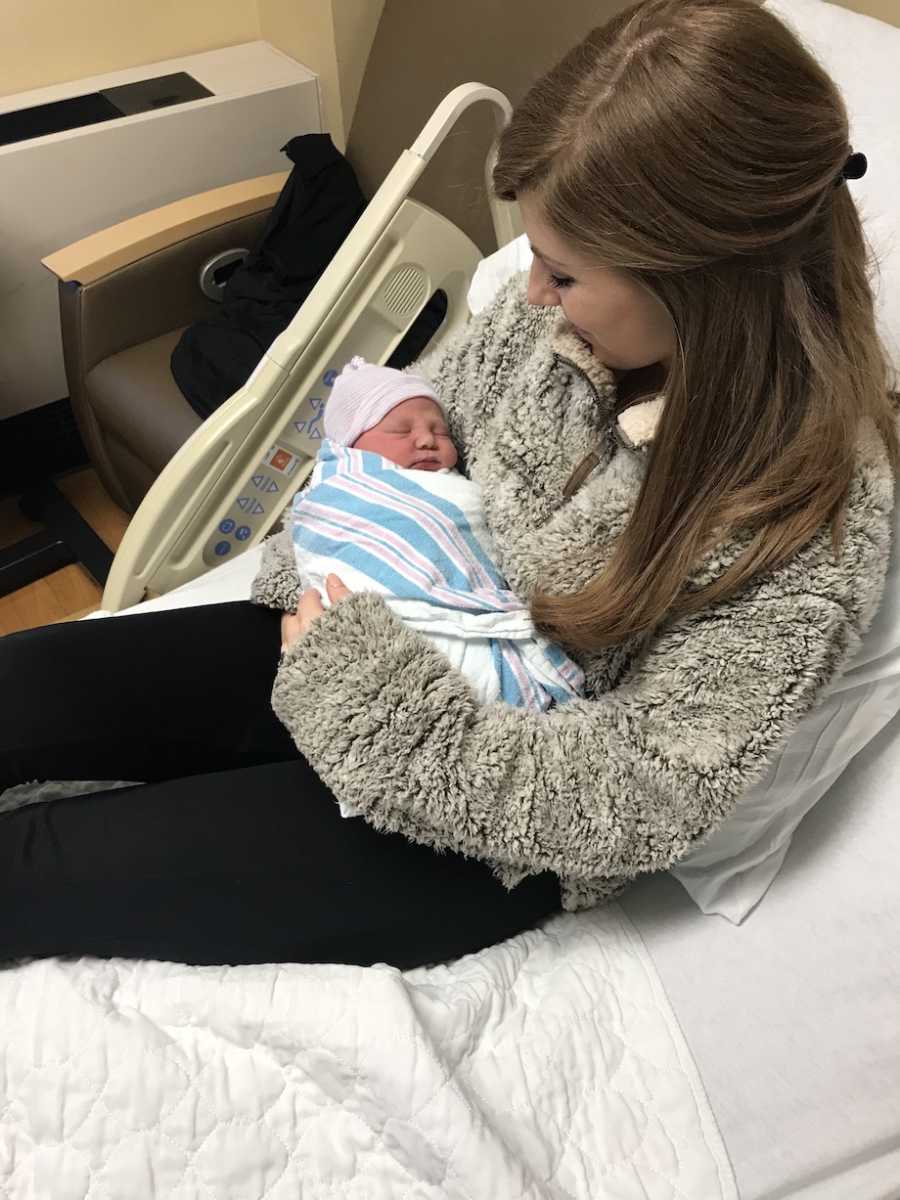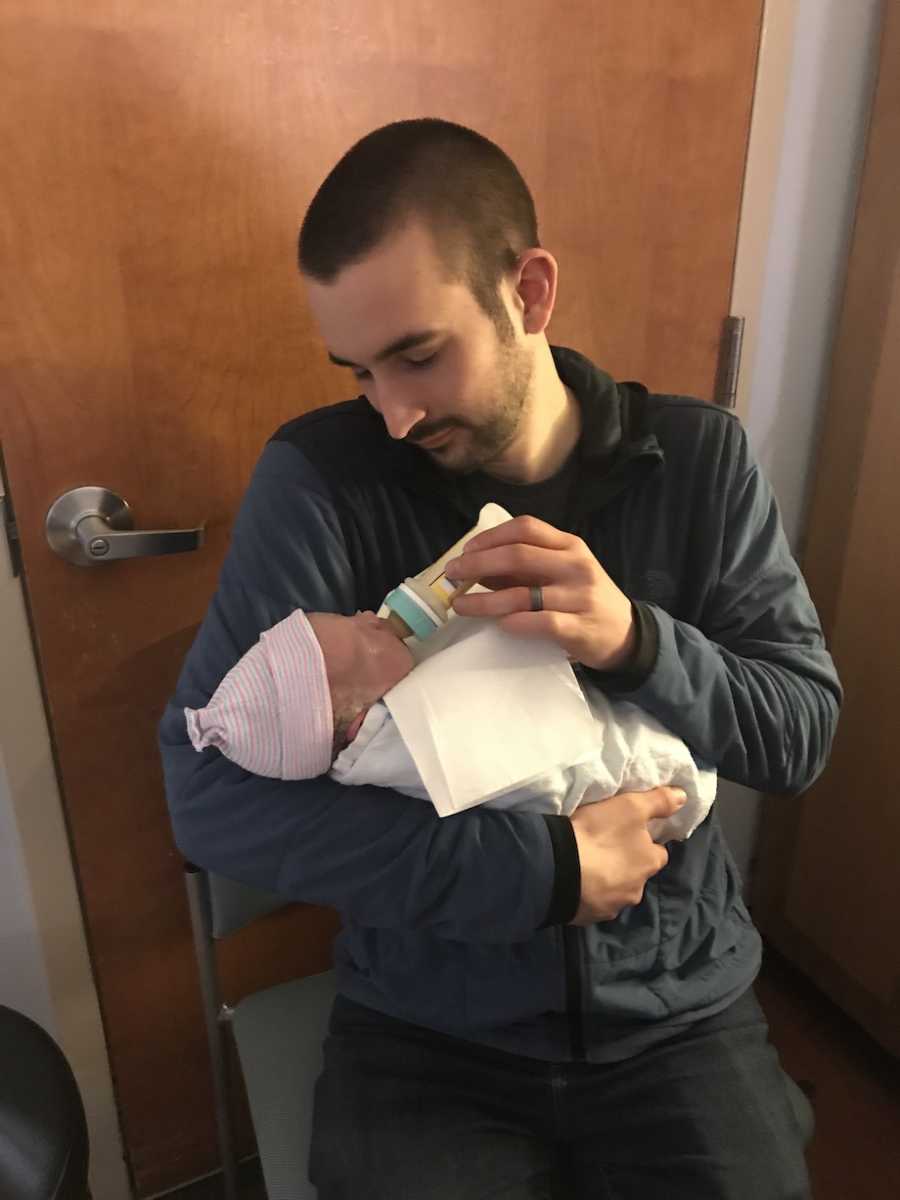 Our world changed forever.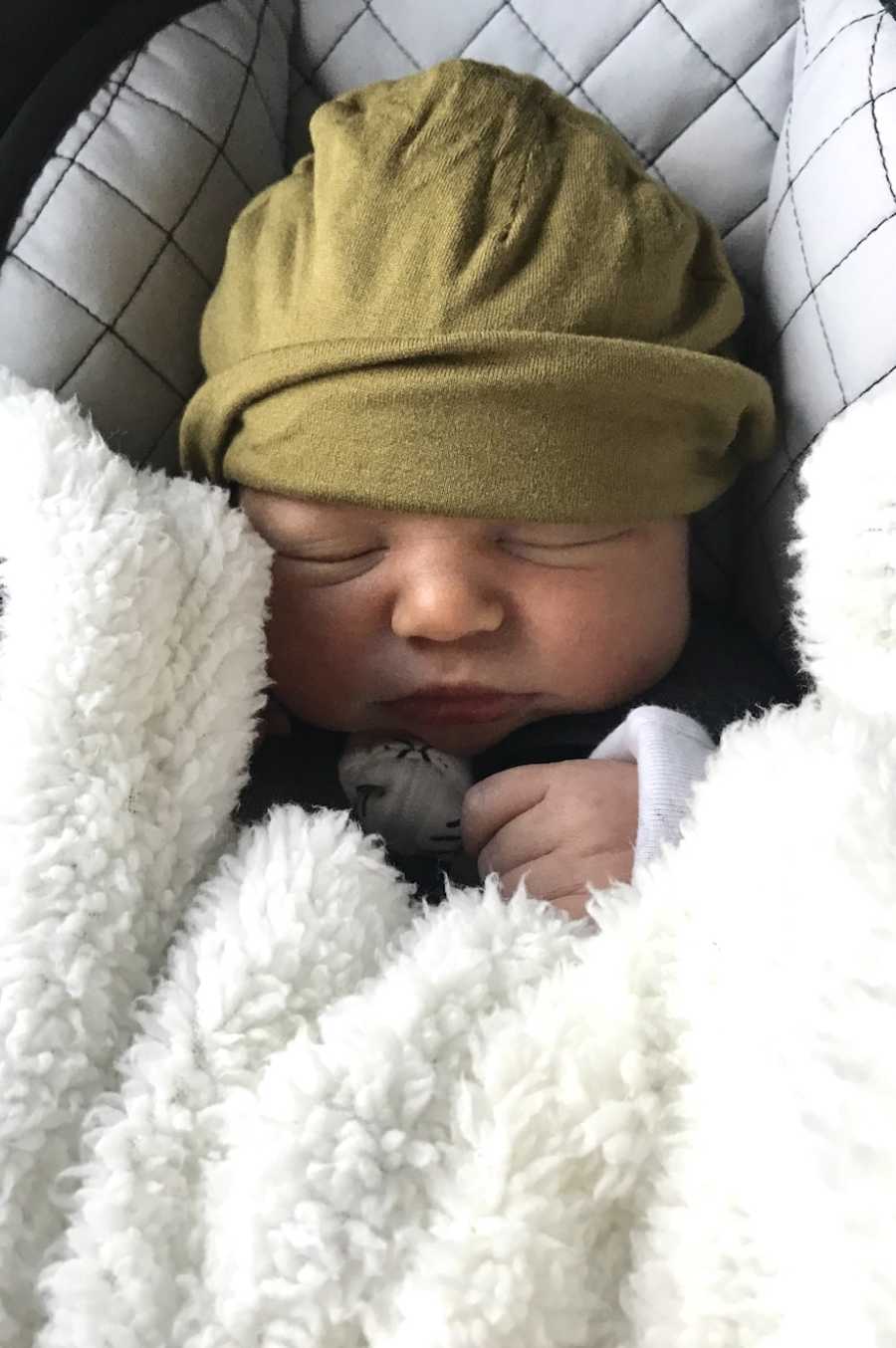 But this next part? This is the part I'll point to again and again and rise up confidently proclaiming God is ALWAYS working for my good…. are you ready?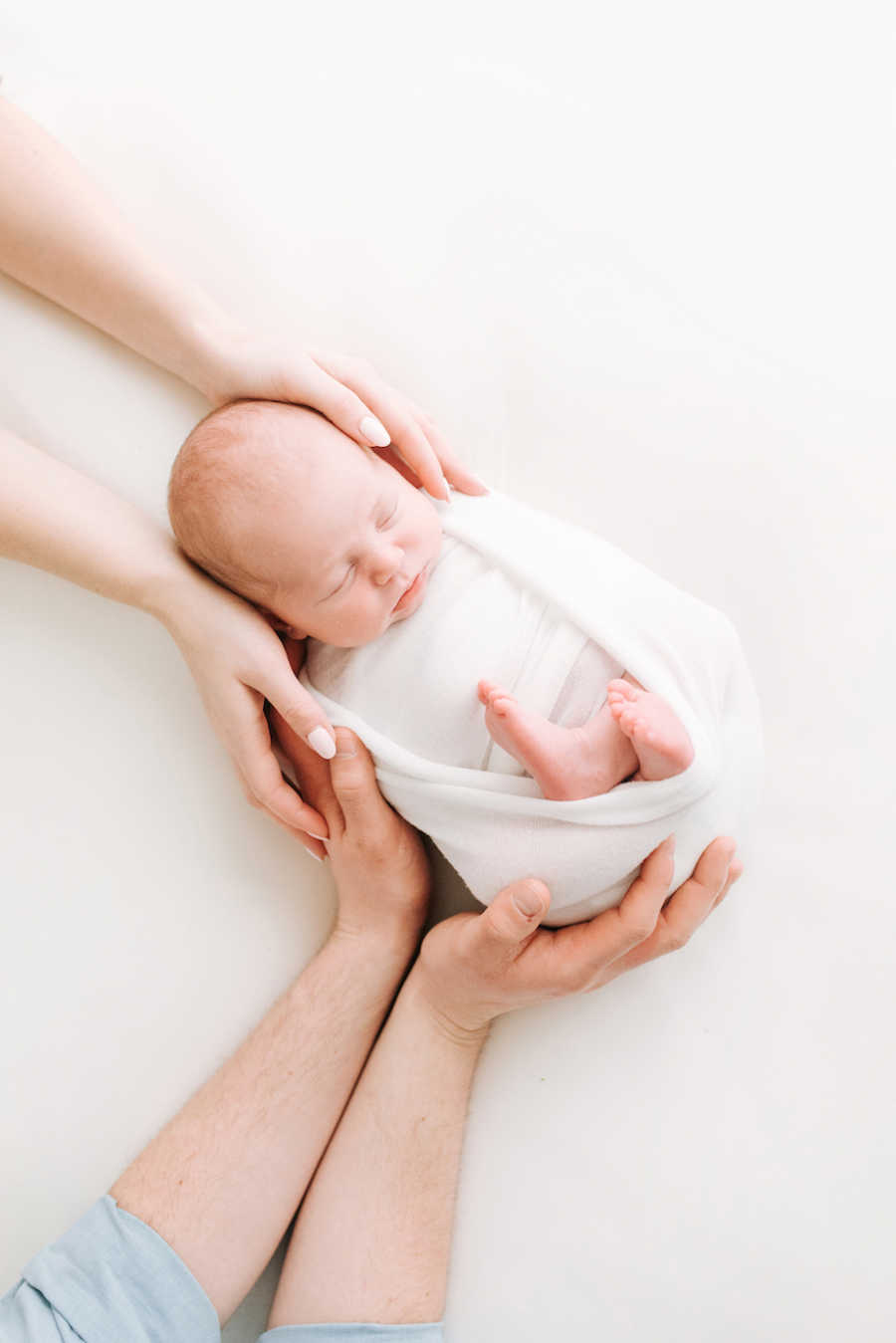 Growing up, I watched my parents daily grow in their faith. They were examples to me of what I hoped to be as I got older, faithful to study God's word and bring their hearts and prayers to Him. If you were to flip through my mom's well-used, tattered maroon Bible, you'd see margins full of dates and phrases below them, marking specific verses and promises she was praying over one of us kids, a friend, or a family member. She claimed a verse, marked the date, and then wrote her prayer. Countless testaments of God ushering her through every season lay on those pages. I knew I wanted that same thing throughout my Bible. A visual representation and a reminder of a present God who hears my cries. So when Michael and I got married, I began my own journey of prayers and dates.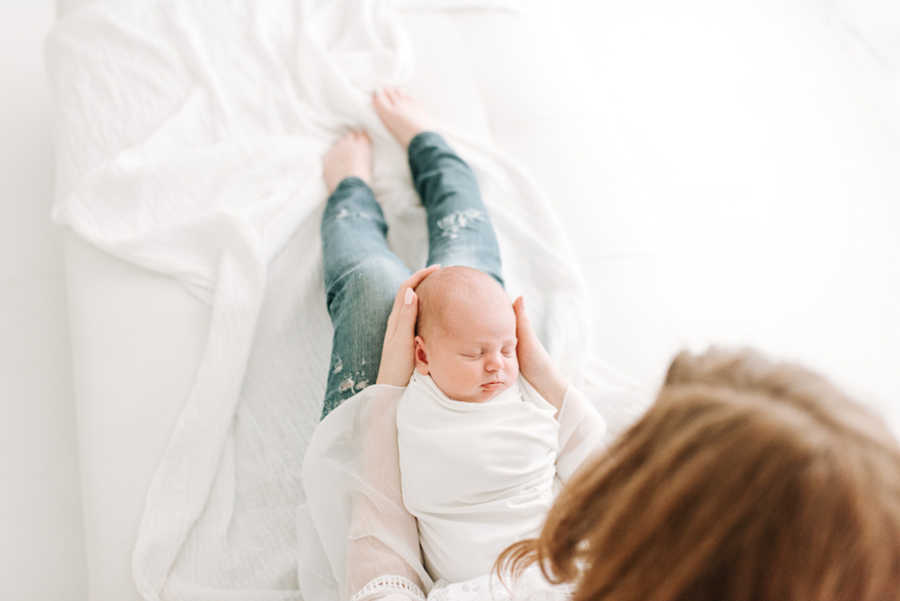 When we arrived home with Asher, entering into that same living room I cried so often in but now walked into with my newborn son, I knew I needed to mark his birth date, March 5th, 2019 in my Bible. So the next morning, I pulled it out (with dates and phrases and verses having slowly begun to sprinkle through my own margins) and flipped to Proverbs 4:18. Remember the verse Michael and I clung to during the unknown, the dark?
Now, here we stood in the light.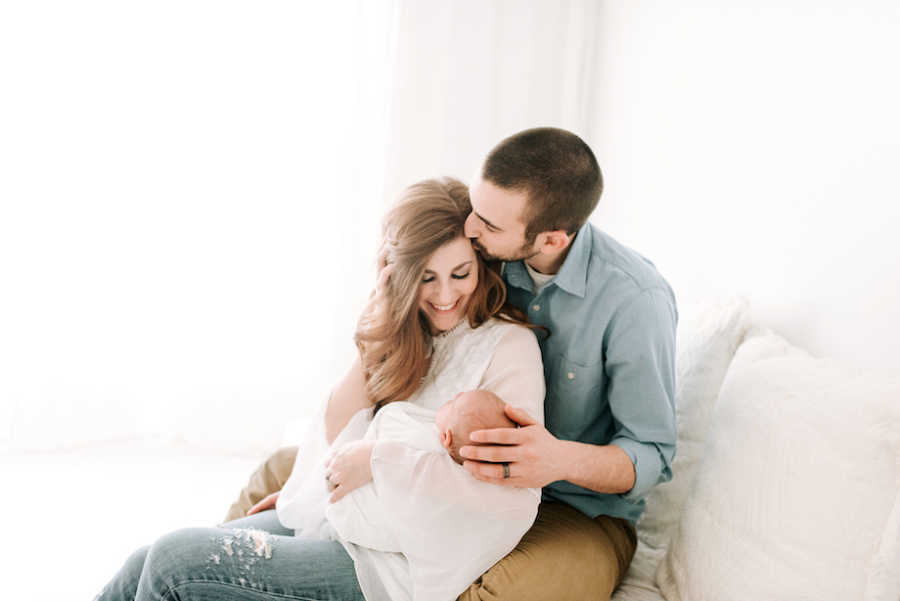 It shone brilliantly and brightly. This was where God was leading us all those dark days. This path, our path. The one He planned for us. I knew without a doubt in my mind Asher's birthdate would forever be marked in permanent ink beside that verse we had claimed.
I smoothed out the pages and picked up my pen to begin writing 3/5/19 next to Proverbs 4:18 and realized I had already placed another date beside that verse.
And as I looked at the date (June of 2018, my darkest of day) and read the caption below, 'Feels so dark. Begin pursuing adoption?'
I began doing the math.
Exactly nine months apart.
There, in my lowest valley — my darkest night — when I was certain that God no longer heard my cry… Asher was literally being formed inside his mother's womb. There, when I thought God wasn't listening, that He wasn't good, marked on the pages of my Bible leave the forever testament of His whispers, 'Lacey, My child, I saw you. And I was working.'
I have goosebumps again as I retell the story.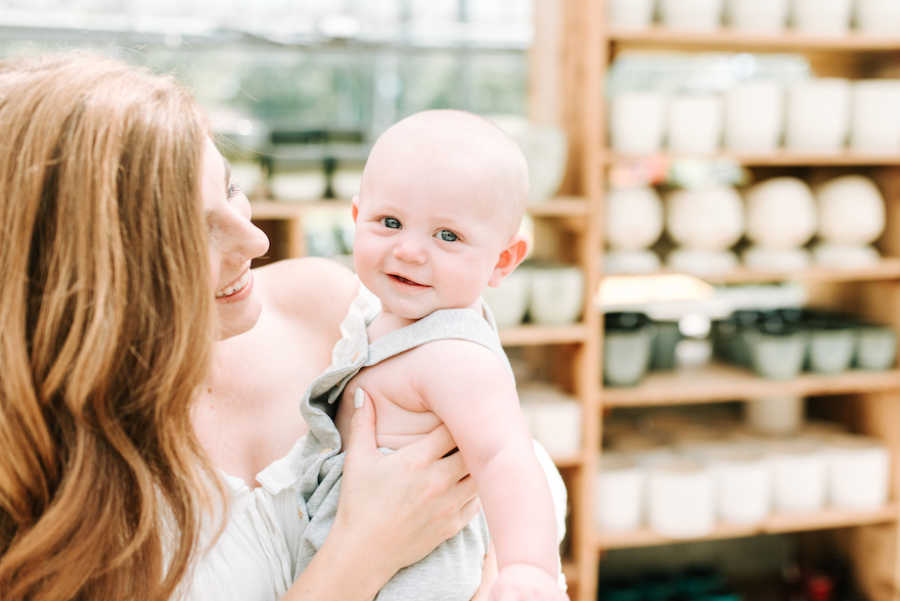 You, dear friend, whoever you are… there's a reason you're reading this story today. May tiny seeds of hope be planted deep in your heart and may their roots stretch deep and blossom fully. May this story encourage you right here, right now, in whatever season you're in, darkness you're walking through or pain you're experiencing. And oh, may you lift your eyes to a God who is always, always good.
Know this — He is writing a magnificent story for your life that (on this page may seem vastly different than you thought) but on the next, it will be so much greater, sweeter, richer than you could have dared to imagine."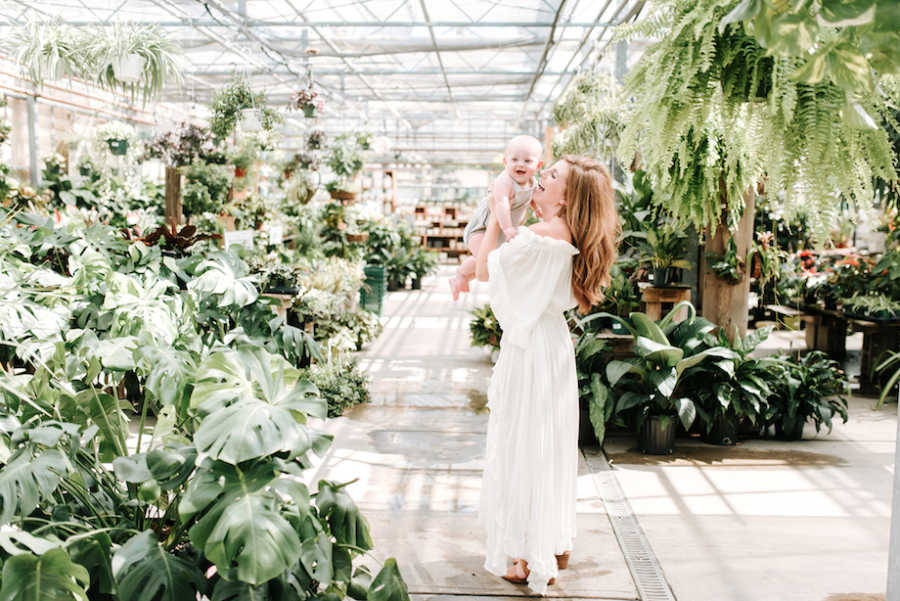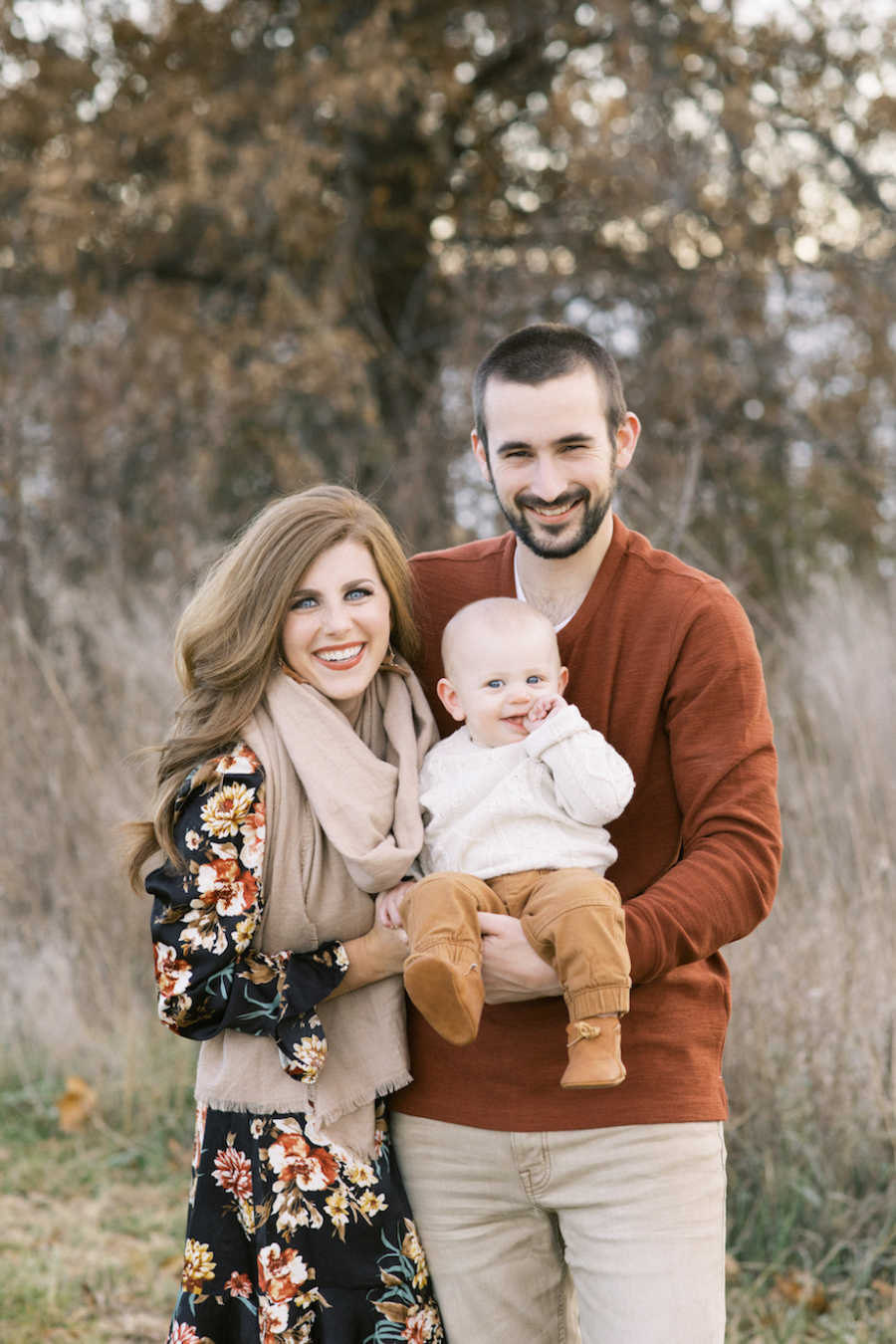 This story was submitted to Love What Matters by Lacey Morefield from Kansas City, MO. You can follow their journey on Instagram. Do you have a similar experience? We'd like to hear your important journey. Submit your own story here. Be sure to subscribe to our free email newsletter for our best stories, and YouTube for our best videos.
Read more brave stories of infertility here: 
'I met another woman coming out of the office, bawling her eyes out. She, too, was going home to wait for that all too important phone call.': Couple battles infertility for years, 'It's a horrible waiting game'
'Go home and rest. It appears there is nothing we can do to prevent this.' I look over at my husband and his face breaks me.': Mom adopts after infertility battle, 'He chose us, he set us aside to be parents'
Provide hope for someone struggling. SHARE this story on Facebook and Instagram to let them know a community of support is available.