"In 1984, my mother went into labor. She and my father went to the hospital in our small hometown in Vermont. It was October. The scenery was rather beautiful as the foliage leaves on trees and on the ground took over in Vermont. They did not know what they were having. The doctor informed them they had a healthy baby girl. My father asked the doctor, 'Are you sure it is not a boy?' My mother reached over for the phone and called my grandmother, Rose, who was taking care of my brother. 'Mom, it's a girl!'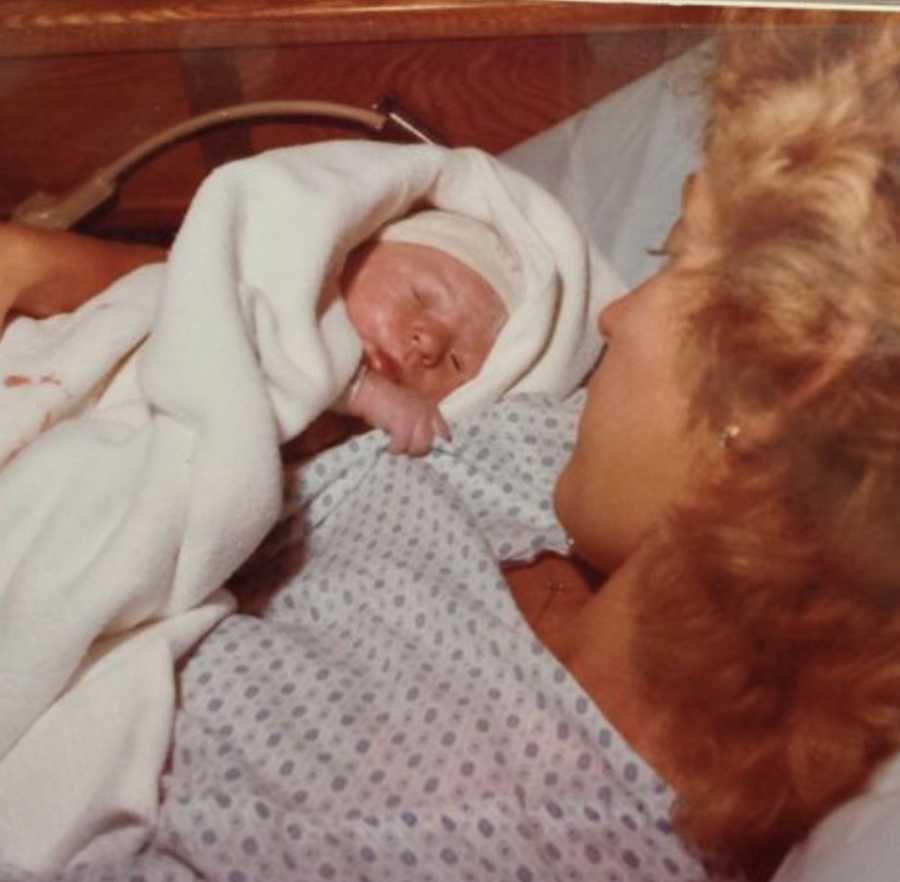 Ten months later, my mother and grandmother were driving me home from Rutland's Hospital. Previously, I passed doctor tests in our hometown but my mother was still not convinced. On this day, I was diagnosed. I had a profound hearing loss. Shortly after, I received hearing aids (body aids) and my parents were connected with a teacher of the deaf to develop my limited ability to hear.
I didn't know I was different from others. Of course, I had to do speech therapy sessions at our home and at the office while my brother went to school and played with the neighborhood friends. When I was about three or four years old, I realized I was different. Because of the therapies and body hearing aids, it was apparent to others I was different. A few years later, technology improved the behind-the-ear hearing aids we see today for children. I still had to take them off for swim time, bath time, and bedtime. My brother and other children did not have to do these things.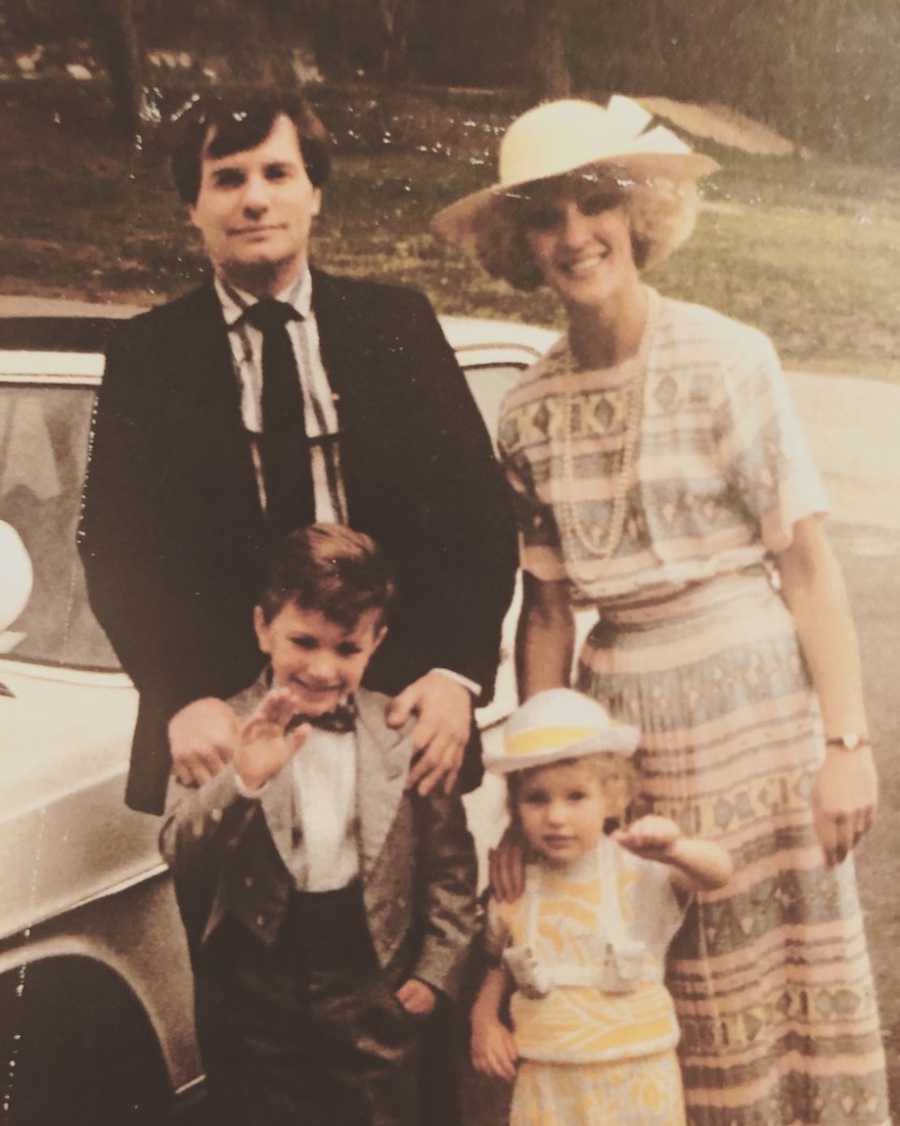 As a little girl, I could not hear the sounds of nature. I jumped into a pile of autumn leaves during the fall season and did not hear the gentle wind blowing. I did not hear the crunch of snow during the winter season as I watched the birds flying to the trees to make a nest for their eggs. During the spring showers in the spring season, I did not hear the sounds of rain and birds chirping. When I jumped into the pool to swim with my brother and our neighborhood friends during the summer season, I heard absolutely nothing, not even the sounds of water splashing.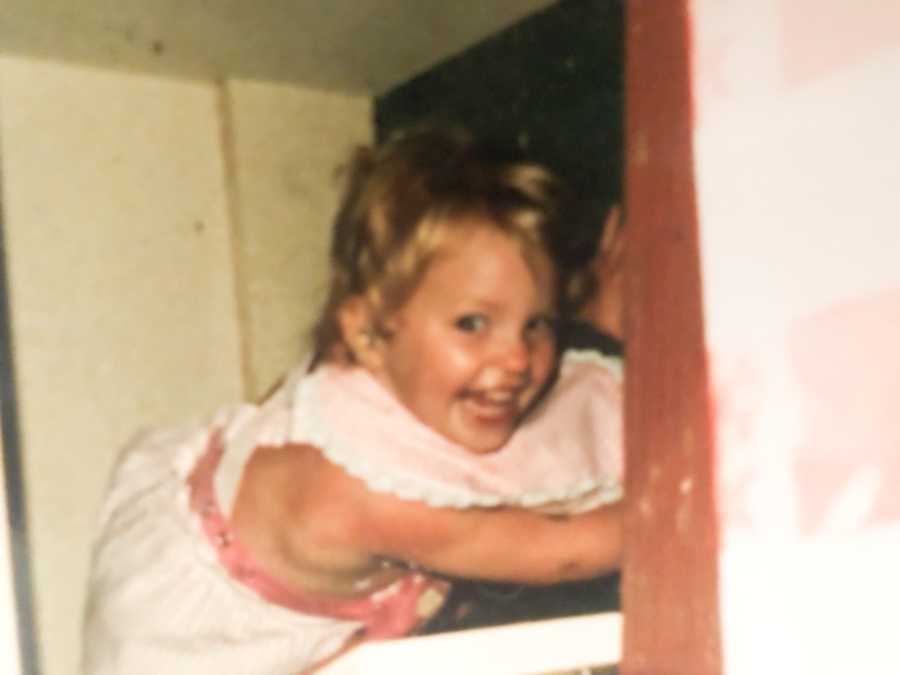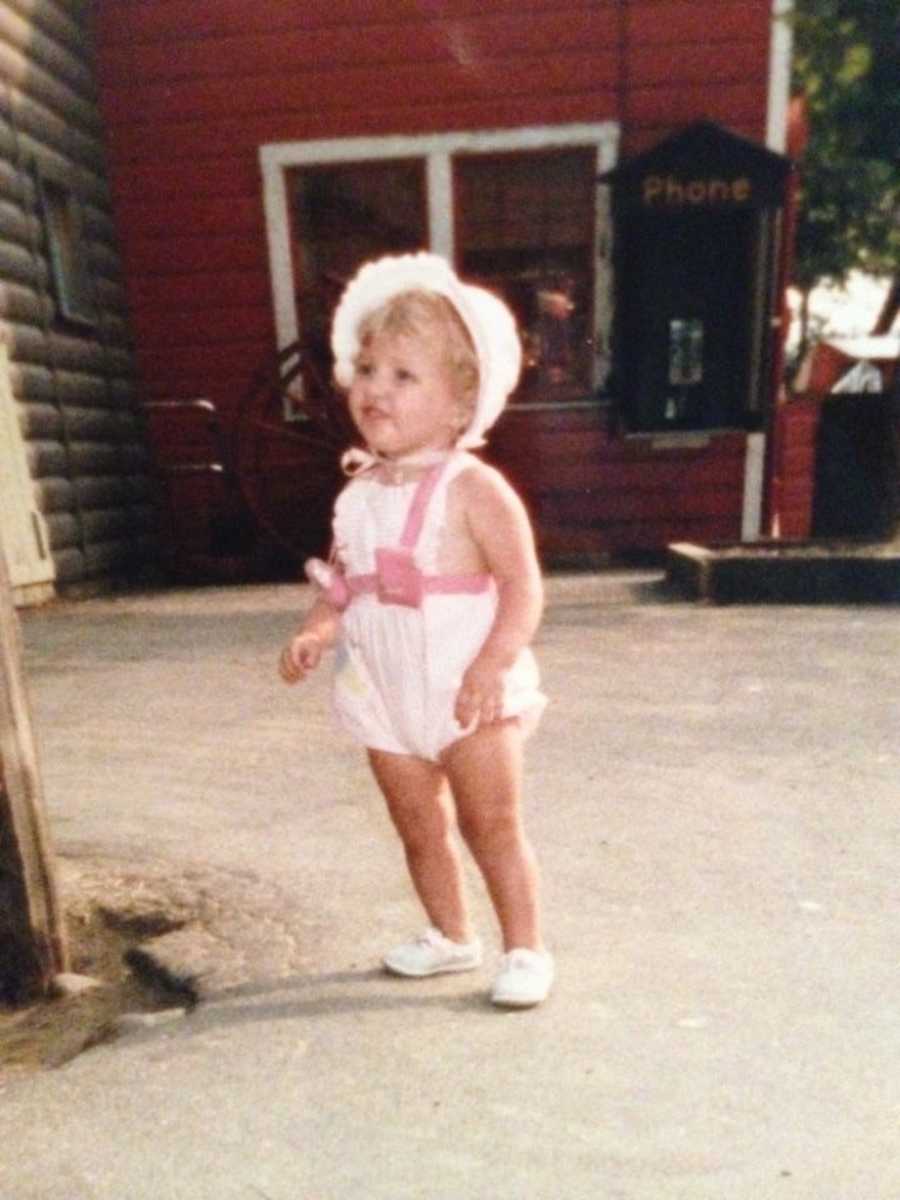 My mother moved my brother and me to Beverly, Massachusetts, so I could go to a public school to be mainstreamed. My mother fought the district in Vermont, who wanted to send me away to a boarding school to learn sign language. My mother wasn't against sign language. She just didn't want to be away from her baby girl and wanted to try an oral spoken language approach first. She met this amazing teacher of the deaf who blew her away, Jane. She was my teacher of the deaf in Massachusetts. One day, I saw a girl drinking water from a water fountain after school. She had hearing aids, just like me. I ran up to her and grabbed her hair. I dragged her to my mother and Jane, pointing at her hearing aids. Her name is Ally. She and I have the same kind of hearing loss. 30 years later, we are still best friends and text on a regular basis.
We lived in Massachusetts from when I was in kindergarten until the fourth grade. I fell in love with dance and took ballet, hip-hop, and jazz classes, as well as gymnastics and ice skating lessons with Ally. We laughed at each other and with each other. I also played the flute. I was in love with the Arts. It was an expressive way for me in my deaf world, both visual and creative. I was like a sponge, paying attention to every detail. I grasped onto the senses: touch, smell, and sight. During my school years, I did not feel very different. The students had known me and about my hearing loss since I was five.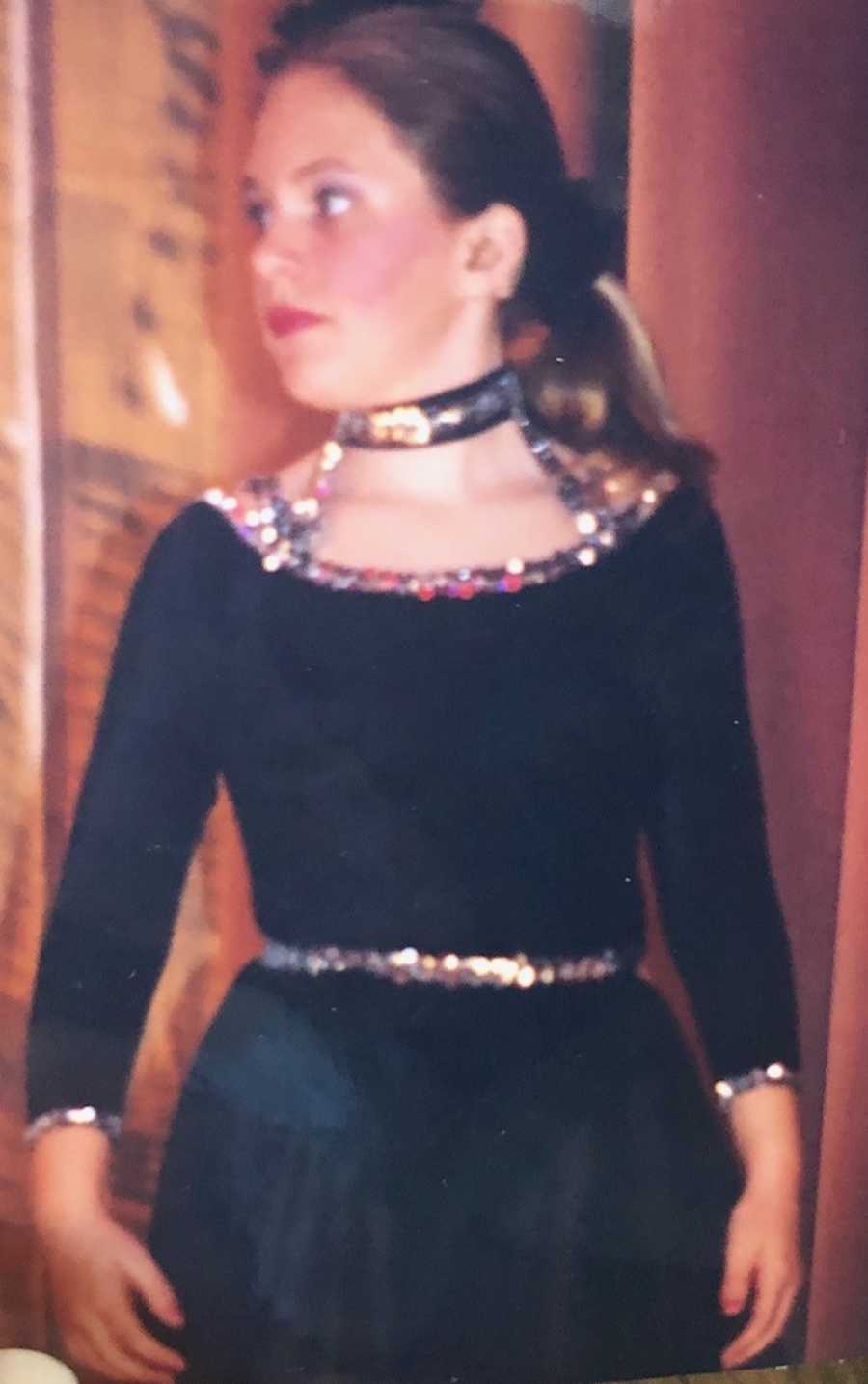 We moved to Arizona when I was in the fifth grade. I went to three different schools in four years. It was challenging and overwhelming to be a new kid and a hearing loss was new to my peers. I was fortunate to develop a wonderful group of friends in middle school when I started attending a private Christian school. The whole class was a family knit to each other. I did cheerleading and played basketball. When you become a teenager, social life and communication increase, such as talking on the phone, going to the movies with no closed caption, talking in the dark at night time, and more. I felt left out. I pretended I didn't feel left out during these times, but at home, I sobbed to my parents (so often). I started high school, another new school where I only knew two boys from my middle school. Their hands pointed at me as they whispered to each other, 'She is deaf.' A few weeks later, I hid my hearing aids by wearing my hair down to cover them.
It became obvious after I was assigned to sit in the front row. The teachers made it clear by looking at me and asking, 'Did you get that?' while I turned red and scooted down in my chair. The biggest milestone during my high school years was making the JV and Varsity cheerleading teams. The judges at the tryouts didn't know I had a hearing loss. I developed a wonderful group of friends who accepted me and my deafness.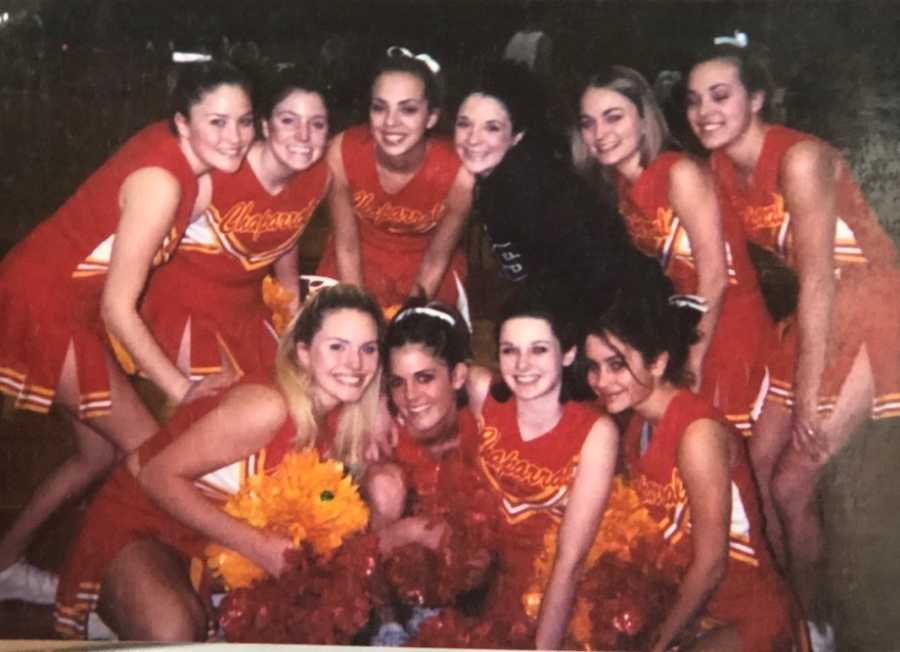 I decided to get a cochlear implant at age fifteen. Back then, it was recommended to have one cochlear implant, in case my hearing failed. It changed my life, but it was not an overnight miracle. It took years to hear with training and help from my community. It is still a miracle to this day.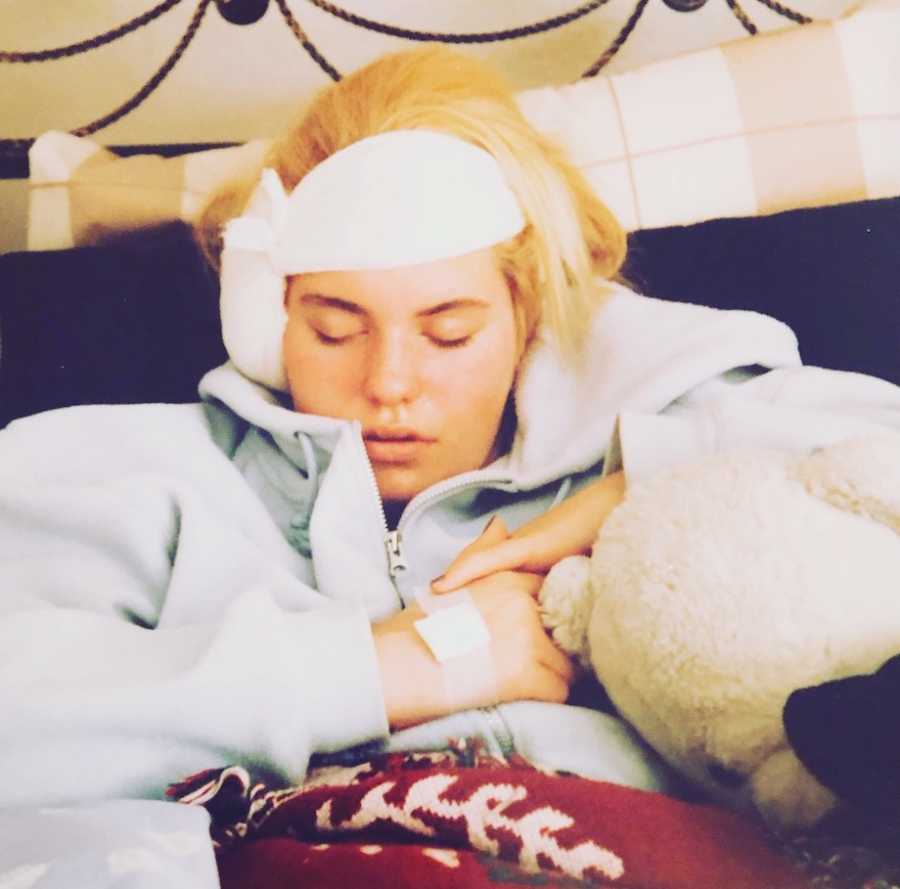 After high school, I went to college and studied Art History and Graphic Design for two years. I fell in love, got engaged, and pregnant. I feared my daughter would not understand me. I feared I would not hear my daughter. After my daughter was born, milestones appeared over time. Her first word was 'mama' and I heard her. During her first year of life, I published a book, 'Turn The Light On, I Can't Hear You,' a self-help book. I became a single mother when she was a year and a few months old. It was a scary chapter of my life. We moved in with my parents. I had lots of fears. 'Can I still be a mother to her? Will we still communicate with each other? Will she understand me? Can I provide a life for her on my own?'
During this chapter, there have been many times where my daughter showed me her knowledge of my hearing loss. She got a doll, 'Ashlee Rose,' for Christmas when she was four years old. She played with the doll and said, 'Shh, you have to look at her and talk to her for her to see what you are saying. She can't hear.' One day, when she was in second grade, a boy made her upset by making fun of my accent and said I don't speak in English in front of her class. She said, 'My mom is deaf and she speaks English!' This was just the beginning for her to witness my daily challenges and deafness in this hearing world.
Last summer, we celebrated my summer break kick-off from my school job by going to the movies to see 'Aladdin' with my mother. I got the closed caption device for the movies. Within a few minutes, a lady behind me is yelling at me telling me to put the device away. I told her, 'I'm deaf, this is a closed caption device for the movie.' She continued to shake her head throughout the movie. After the movie, my daughter stood right next to me and witnessed this moment. The lady somewhat apologized but continued to yell at me, telling me I should have moved to a different area because it was very distracting. I stood up for myself but I did not reach her because she was a closed-minded type. However, I sobbed as soon as we got home. My daughter comforted me, she cried with me. She created a therapy session: punch a pillow when I felt mad and hug the pillow when I felt sad. She told me I am strong, I am a hard worker, I am smart, and I can do anything. She is very protective of me.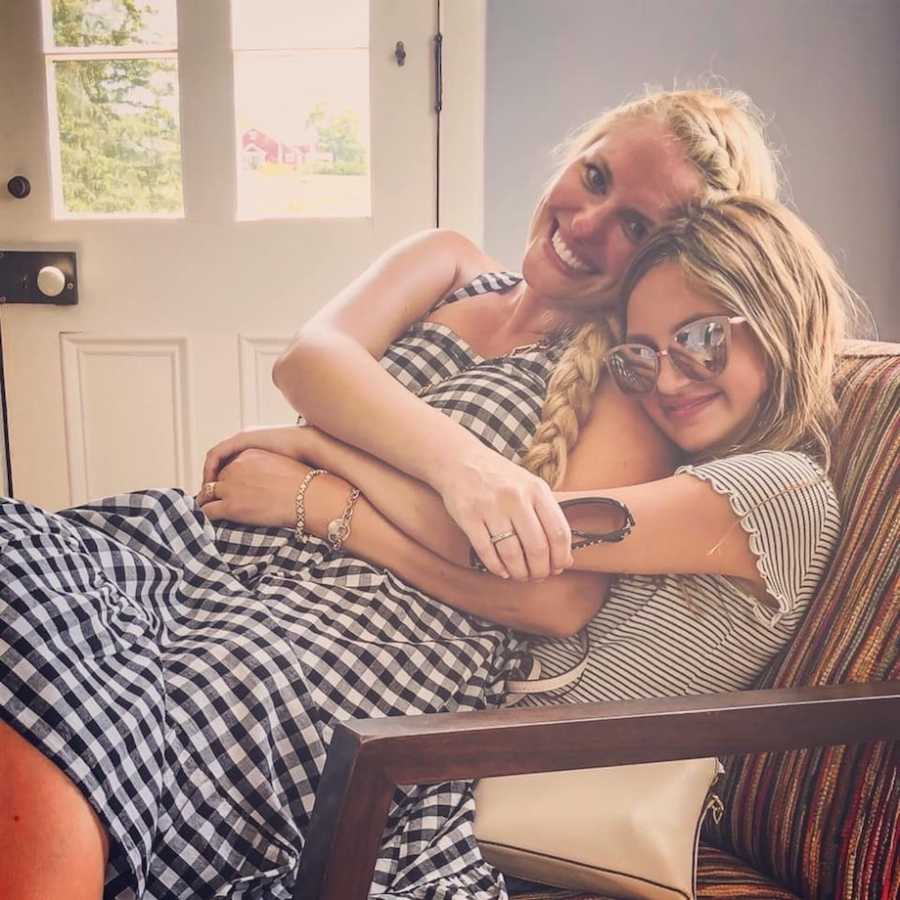 I have been working at Desert Voices, an oral spoken language preschool for deaf and hard of hearing children for the last six years, I enjoy working with the children who wear the same pair of shoes as mine. I believe in the awesome possibilities for their future. I have huge faith in them and their families. I am a girl who wears her heart on her sleeves and wears many hats at Desert Voices and outside of Desert Voices. One day, three years ago, an idea came to me out of nowhere. My business, Love Ashlee Rose, came from that idea. The name appeared in my mind within five minutes. The idea was to create Deaf Awareness apparel and blogs. I donate a portion of my profits to deaf education, as I believe early intervention is the key to success. Over the years, the students came to school on a daily basis pointing to their shirts with a smile on their faces. The community–deaf and hard of hearing children, families, teachers and teams, audiologists, and speech pathologists–become a village on a hearing loss journey. I have witnessed it. It is very humbling.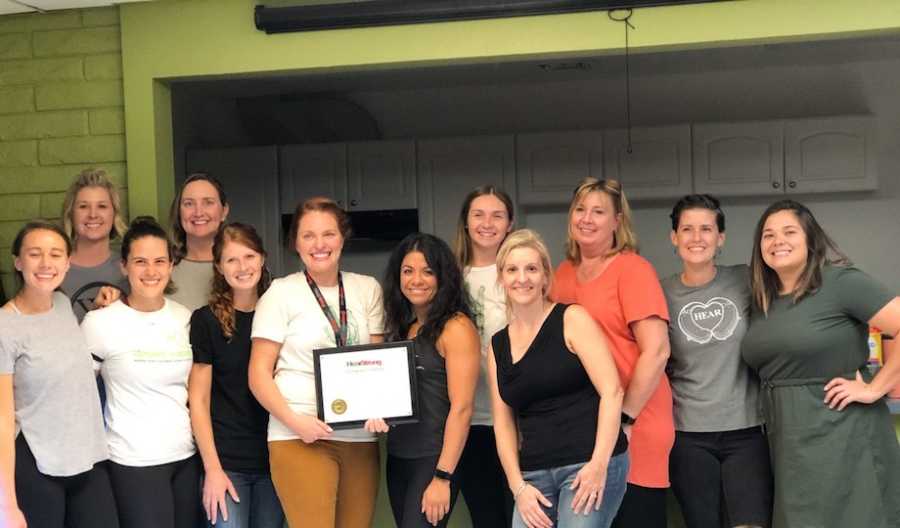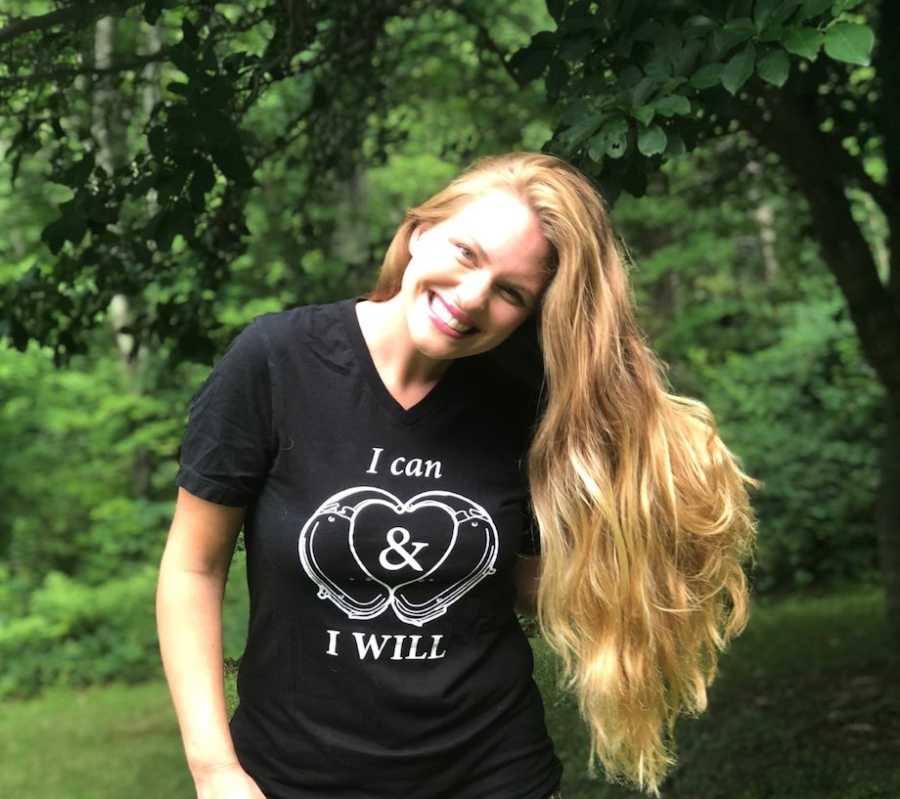 I felt Love Ashlee Rose was a key to this village, a message 'I can and I WILL' and not to give up. To this day, I have three-year-old students pointing at my cochlear device, a processor, with a smile–like we are the same. Of course, they wear two hearing aids or two cochlear implants, depending on their hearing loss. They point at my other ear. I have nothing in my left ear. I was scheduled for a second Cochlear Implant surgery when my daughter was four years old. Twelve hours before the surgery, the hospital emailed me notifying me that my insurance was denied to a change in policy for adults. They support adults with one Cochlear Implant only. I cried. My family cried. To this day, I tell the students, 'This is working! Oh no. This one is not working. It's broken. Maybe the doctor will fix it someday.' It is such a joy to see them telling me this a few times a week, give me hugs, and blow kisses to my ear. No matter how tiring days can be, how it is amazing to be part of a beautiful community contributes to the growth and development of these amazing children.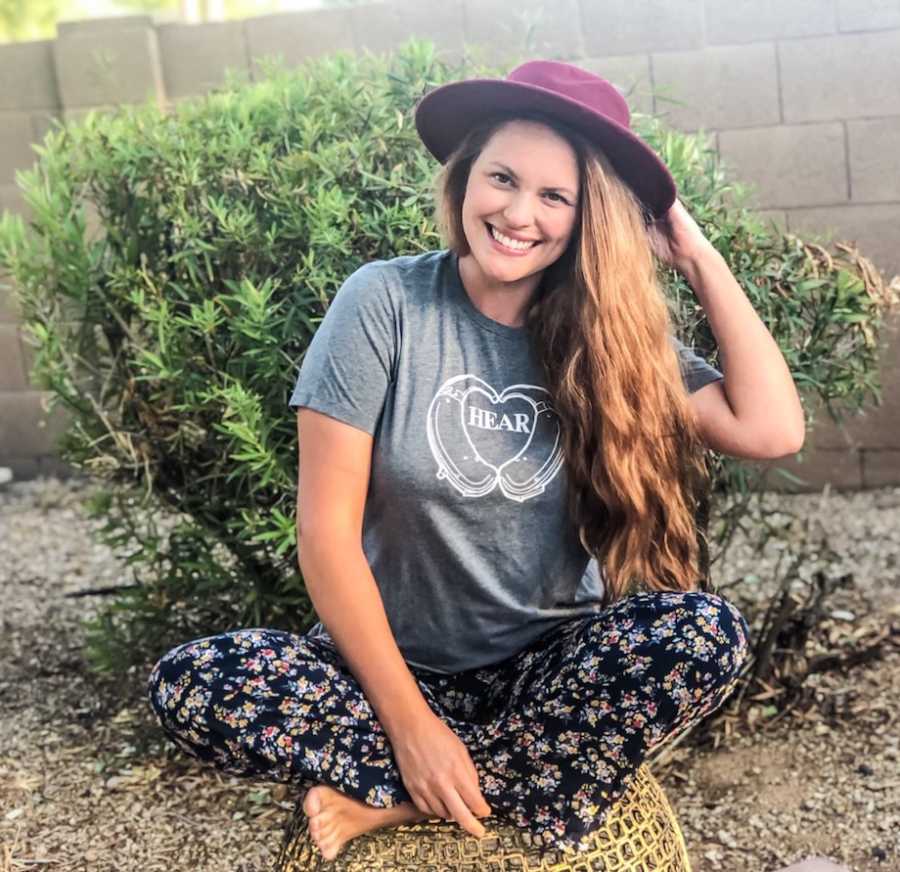 Truly, I am thankful for my family. They have been my rock since I was born. My father always reminds me to use my backbone. My father told me when I went through a painful breakup and stress, 'Stop sitting in the middle of the hallway. The door is behind you. You need to move forward to open the door in front of you. Go and open that door.' My mother reminds me not to give up. She has been by my side the entire time, rooting for me and all the opportunities I was given.
My daughter is a miracle. She is my heart. Even though I had plans for my future before she came along, my life is even more amazing because of her. God gave me a better journey. She gives me so much strength to chase the stars–they are unlimited.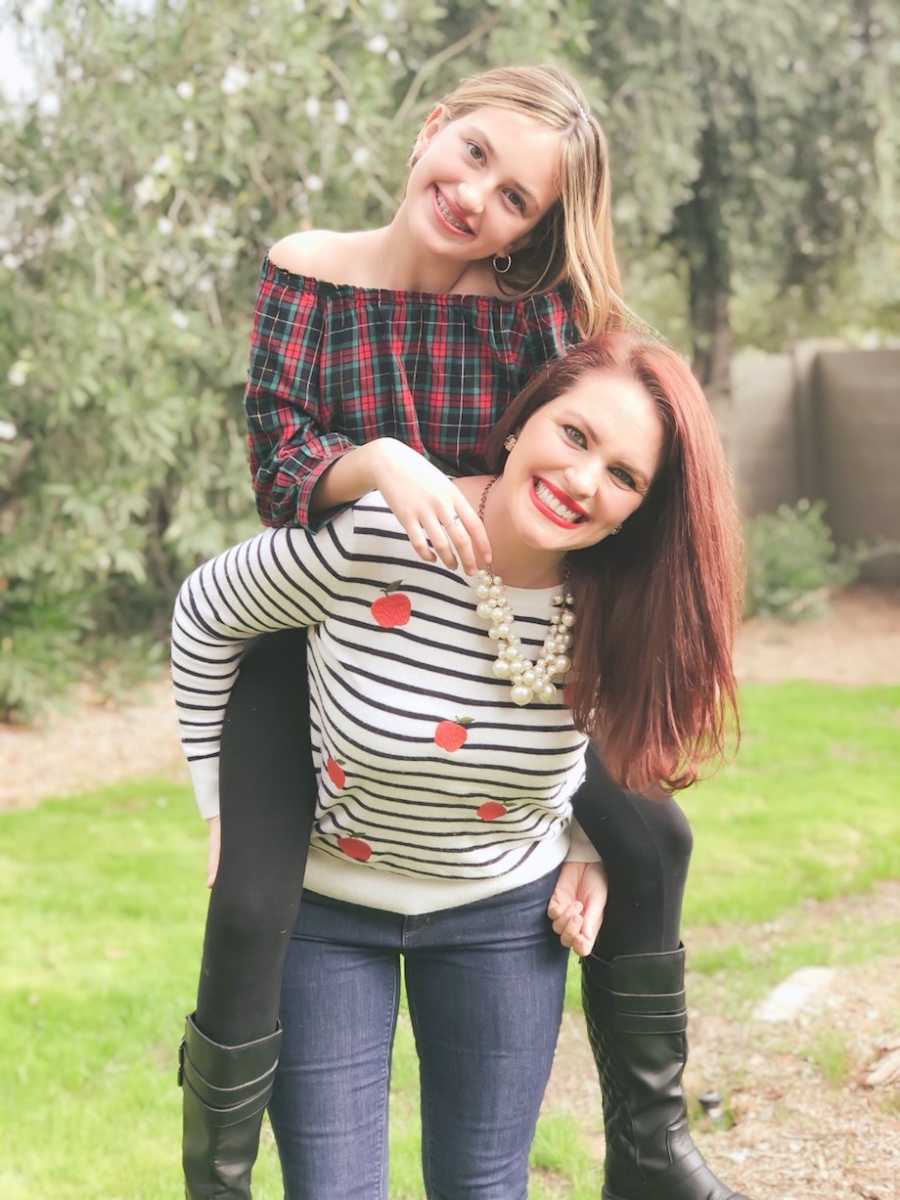 I realize just because I cannot hear, I should not limit myself. My daughter is the reason I am running a business and working two jobs with passion and chasing the dreams for her and I. We have dreams, the Roses. It took me a long time to see the gift of love in all of these elements. Love the life you live. I thank God, my family, and my community for the life I love!"
From podcasts to video shows, parenting resources to happy tears – join the Love What Matters community and subscribe on YouTube.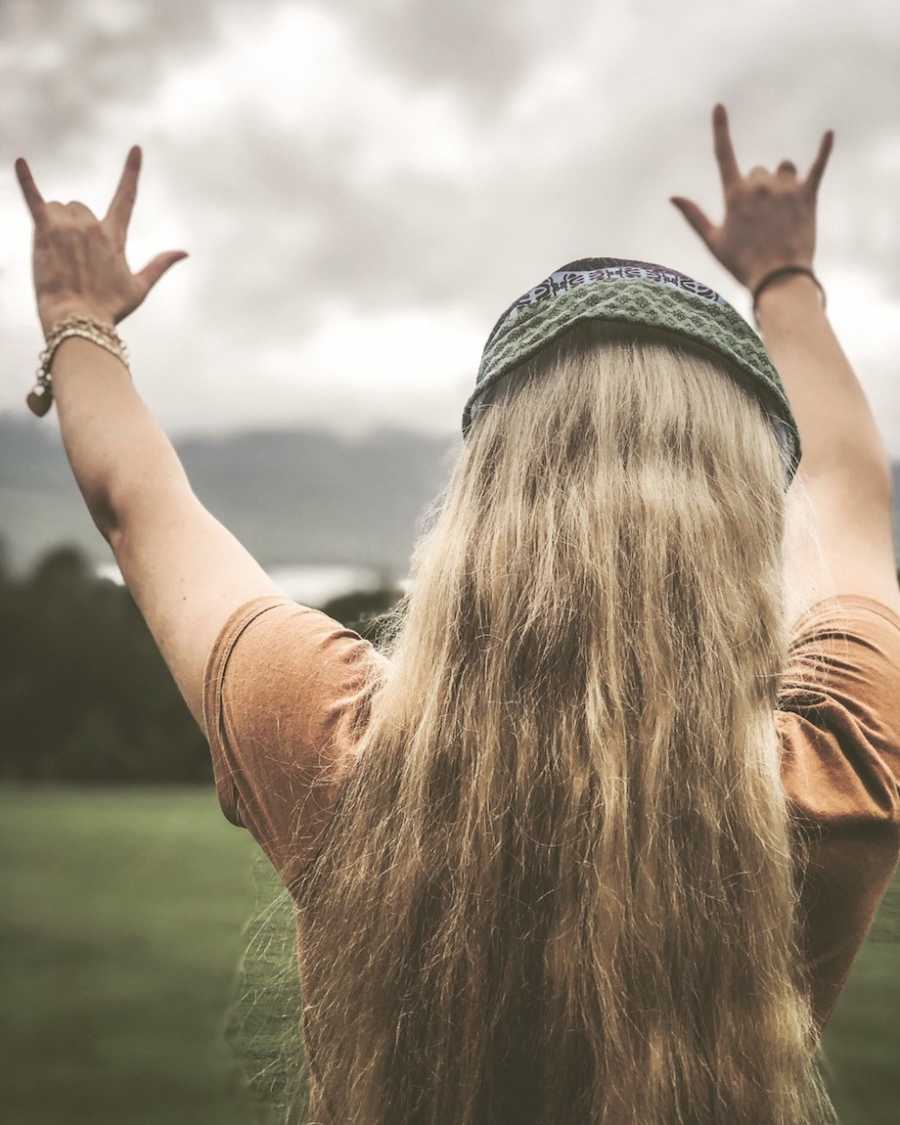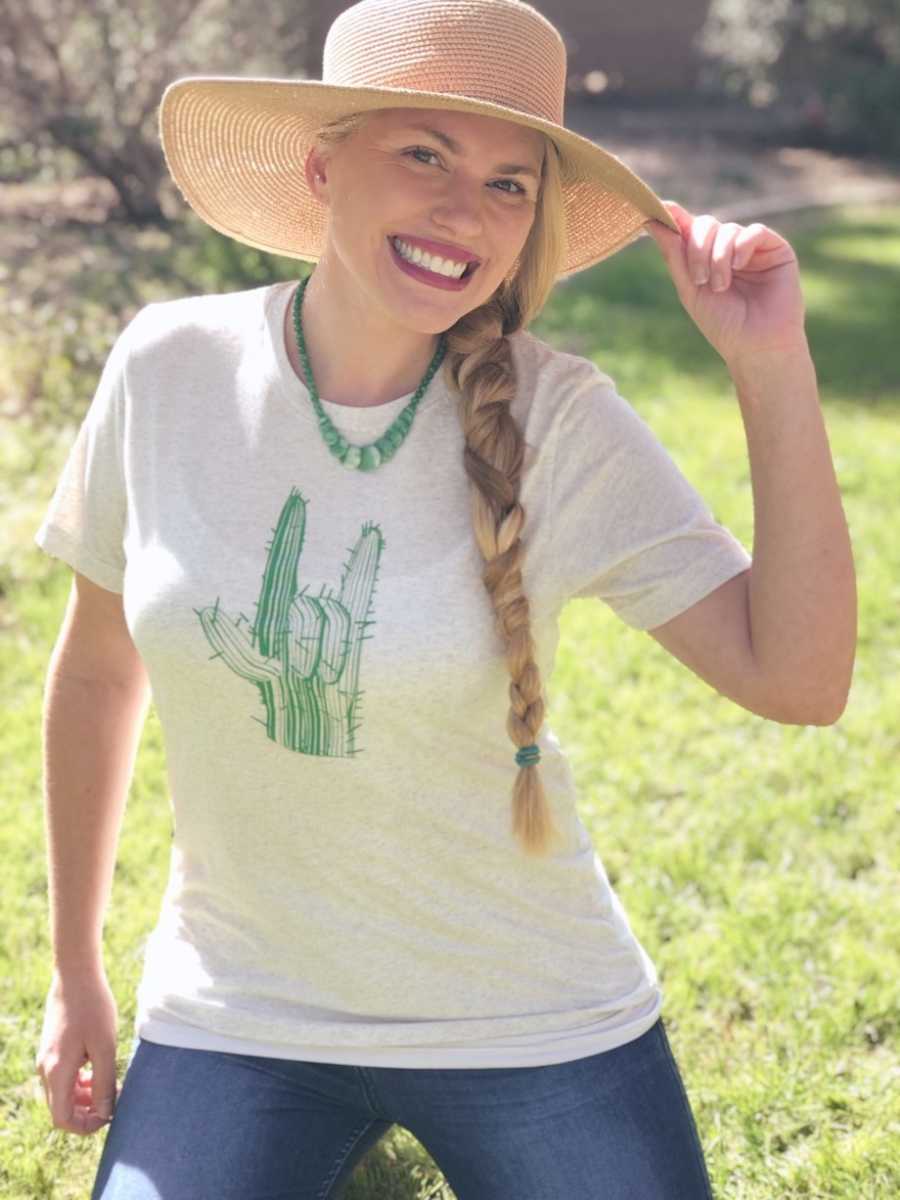 This story was submitted to Love What Matters by Ashlee Holland from Scottsdale, AZ. You can follow their journey on Instagram and on their website. You can also donate to Desert Voices. Do you have a similar experience? We'd like to hear your important journey. Submit your own story here. Be sure to subscribe to our free email newsletter for our best stories, and YouTube for our best videos.
Read more touching stories like this here:
'Your son is deaf.' We were praying it was a huge mistake. They wheeled him out. I lost it.': Mom shocked by newborn's severe hearing loss, 'we had no family history'
'Minutes after learning my daughter was deaf, an older woman complained I wasn't 'shushing' her loud enough. I smiled through tears.': Mom gushes deaf daughter is 'amazingly fearless,' says she'll do 'amazing things in this world'
Do you know someone who could benefit from this? SHARE this story on Facebook wtih family and friends.