"Picture this. You're living your life during an insane 'stay at home' order from your state's governor. You haven't been to the stores like you normally go. You haven't been to restaurants like you normally do. So, one day, you go to Target. You love Target. Although the Starbucks inside Target isn't open; you're glad to just get to go walk around alone buy some essential items, like toilet paper. Your phone rings. It's your social worker. You already know what that means because that's the only reason she calls you. You slowly answer the phone.
'Hello there!' She replies 'Hello, what are you doing?' So, I share with her literally that I'm slowly walking around Target. She drops the bomb on me.
'Will you take a newborn baby, tomorrow?'
It feels like a ton of bricks on my chest. I don't know why exactly. We are a licensed foster family and have been for 6 years. In the back of my mind, I knew my family wasn't ready for another baby yet. Then, I start thinking, was I? This is how it happens when you're a foster family. You never know when that call will come.
My lovely social worker continues to tell me the basics of this newborn's situation. She even throws into the mix that we have so much experience with babies and success, so she thought of us quickly. We have taken care of quite a few babies. The fact of the matter is they are hard. Watching a baby go through drug withdrawals is one of the hardest things I've ever witnessed in my life. Helping them come through that; even though, it's fulfilling it's extremely draining–emotionally.
I tell my social worker my usual response, 'let me talk to my husband'. To be honest, she had me at hello to take this baby which is usually the case. I want to help every child. But the thing is, I'm not a foster mom all by myself. We are a foster family. It's a joint effort between me, my husband, and our two teenage boys. We all need to be on board to take care of this child because, even though moms do a lot of the work for newborns, I need their help. They help cook meals when I'm exhausted. They help take care of our animals on our little hobby farm. They basically fill in when I can't because the newborn baby needs to be held and rocked and loved. We are in this together.
I call my husband and fill him in like usual. I talk to my teenage boys like usual. All the excuses not to do this run through your mind. The primary thought in my mind is, 'Are we emotionally prepared?' We said goodbye to a baby in late November that we had since he was two days old.
All the wonderful experiences start running through your mind too.
All the baby snuggles.
All the firsts that you'll experience with them.
Helping their parents in whatever way you can or helping their new adoptive family.
But all the hurt does too. The inevitable goodbye. We aren't an adoptive family. We only foster. So, goodbye will happen. I'll tell you firsthand that saying goodbye to a baby that you've helped is hard. It's never simple. The babies we've cared for so far, all have been recovering from their own addictions. Addictions that they are going through withdrawals from which they had no choice. An attachment always grows which is good for the baby.
I ultimately told my social worker that we can't do it this time. We just aren't ready yet. But I asked her to please, please, please don't stop calling me. She didn't make me feel bad about saying no. But that night I cried. I cried for a baby that I've never met and will never know.
When it's time and the Lord is willing to place another baby in our home, we will be ready. I will love that baby like my own until the time they move on and then some. They all have a place in my heart forever."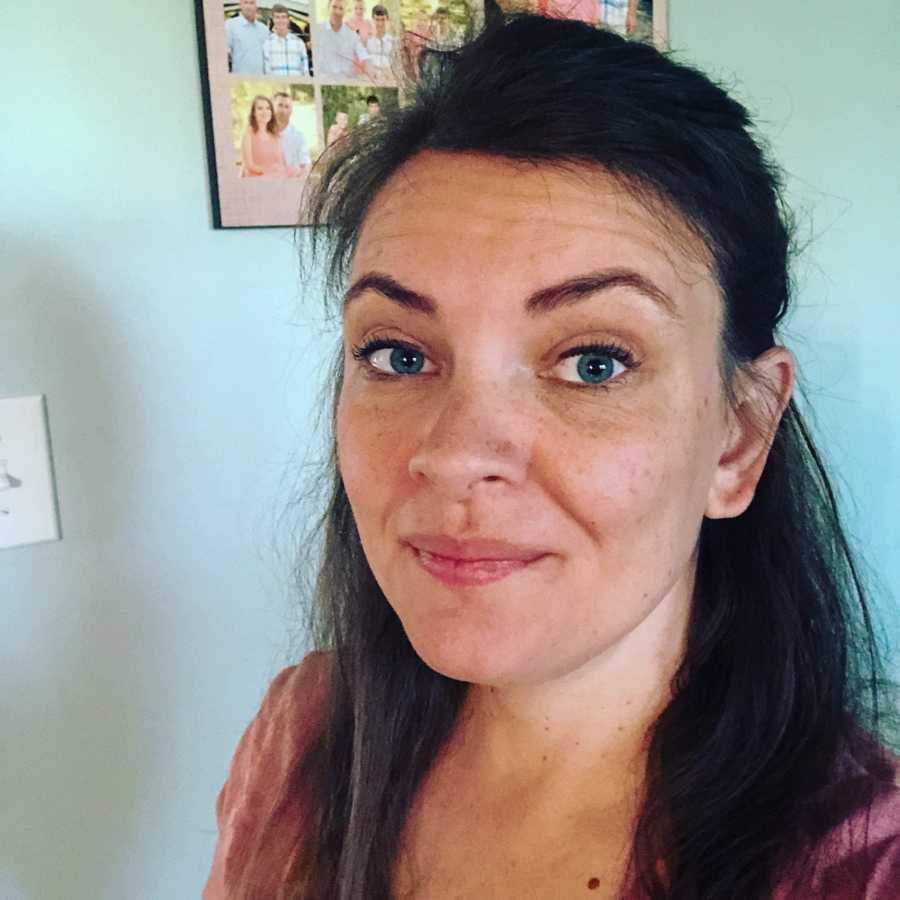 This story was submitted to Love What Matters by Julie Long. Follow her journey on Instagram here. Do you have a similar experience? We'd like to hear your important journey. Submit your own story here. Be sure to subscribe to our free email newsletter for our best stories, and YouTube for our best videos.
Read more stories from Julie here:
'Who's going to be my mommy?' That's the question I was asked on the way to daycare from a 4-year-old little boy.': Foster parent recalls difficult moment with foster child 'You never know when you say 'yes' what the outcome will be'
'My little sister and brother were taken to a foster home. They were only 5 and 3 years-old. They were so scared.': Woman recounts journey to becoming a foster parent 'we needed to take one step at a time'
'Is your freezer full? Mine is. My boys, who are 18 and 13, shoot guns and hunt on our land. They enjoy it.': In the midst of a pandemic, mom is proud her sons are 'providers'
'I had to remind my son whose prom has been postponed, 'It could always be worse.' School was their haven. It was their happy place.': Mom asks others to not lose their perspective, 'It could always be worse'
Do you know someone who could benefit from reading this? SHARE this story on Facebook with family and friends.