"Our 7-year-old daughter, Braylee, was diagnosed with Autism in September of 2014. When she was diagnosed, we were unaware of what the future held and often worried, but our outlook eventually changed from, 'What is her future going to look like?' to 'What can we do to ensure that she has the best possible future?' Since that time, we have grown considerable amounts as parents and have learned how to adapt and get creative in our problem-solving skills to make accommodations for Braylee as she faces so many obstacles in her daily life. Ensuring Braylee's happiness is our main goal.
When Braylee was somewhere between the age of 2 and 3 years old, we were making a standard family trip to our favorite place, Target, causally making our way through the aisles in the toy section. Braylee particularly enjoyed being shown the early learner interactive toys in the baby and toddler age range. We would hold a toy up for her to see and press the buttons that would cause their sounds to play. This method is generally how we would decide which toys she preferred. On this day, she was physically pushing each toy away as we presented them to her until we tried a school bus toy with the alphabet on it. We pressed the music button and of course, it played the 'Wheels on the Bus' song. We heard her small voice repeat in a mumble, 'Round and round.' That day was the first notable moment that began her love of school buses.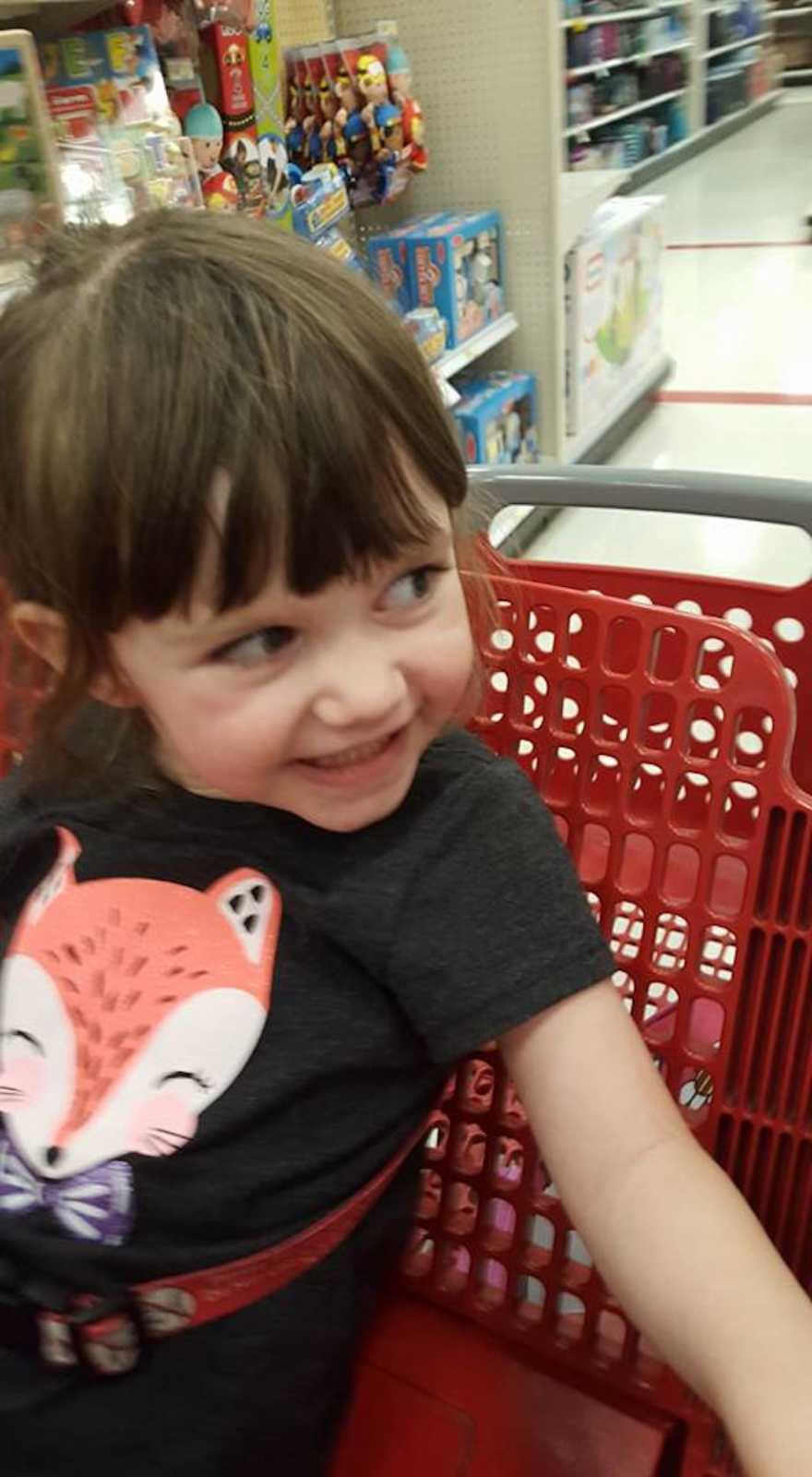 At the time, Braylee was nonverbal, but currently, we have taken to saying she is pre-verbal, as she is making so much substantial progress with her communication. We believe a large portion of her progress can be contributed to singing. She goes about her life serenading everyone with her songs and vocal stims on a daily basis, 'Wheels on the Bus' being one of her most prevalent songs. Over the years, we have noticed she actually uses this song to communicate and express her emotions. We have heard a variety of emotional versions from very solemn and tearful, as well as enraged or overjoyed renditions.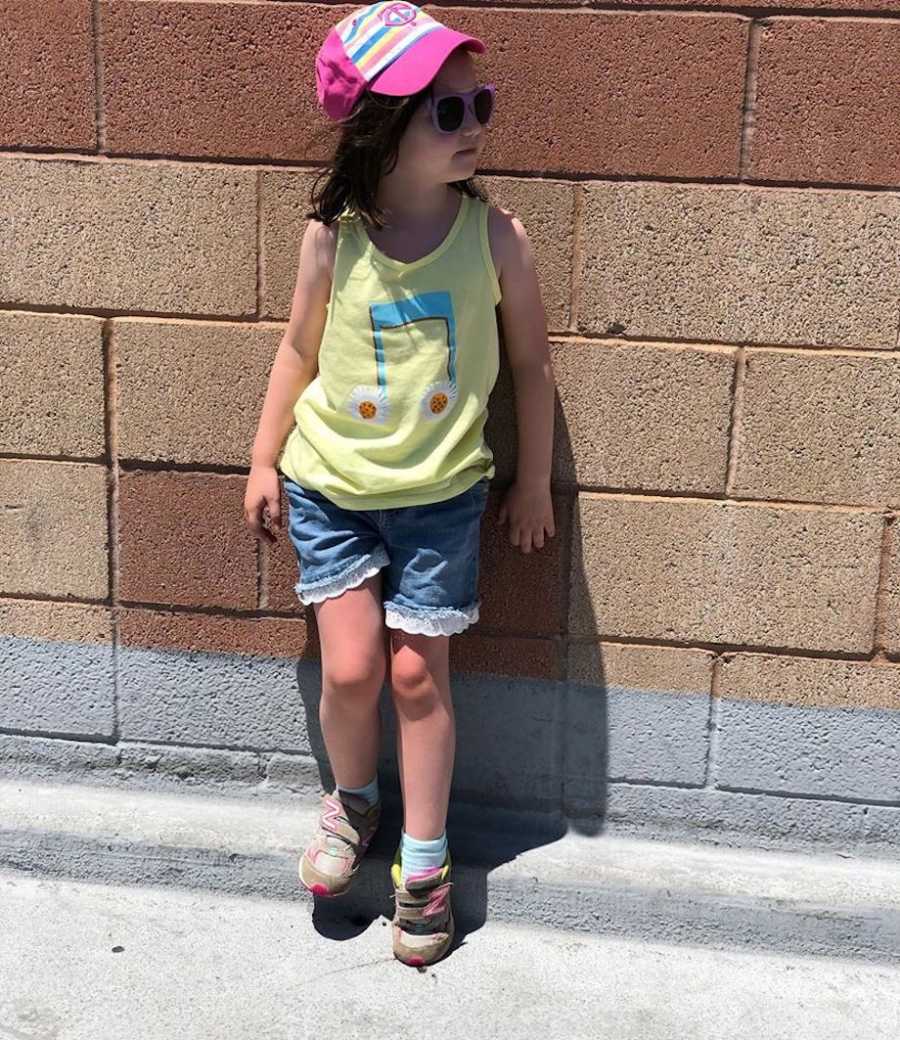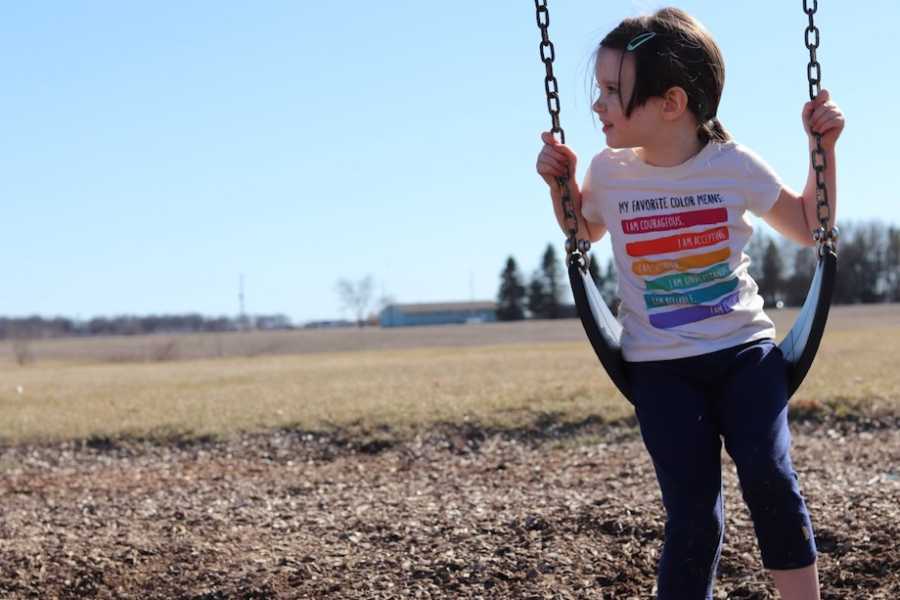 By the time Braylee turned 3 years old, she began public preschool and was finally able to given the opportunity to ride a school bus! Since she was in special education, she was transported in the smaller bus which had the appropriate booster and 5 point harness, which she loved because it provided her more sensory pressure and input. Initially, she was only transported in the bus one way, but in later years, it changed to where she was riding both to and from school every day. Each time we met her outside of our home when they dropped her off, she was so joyful and pleased to have gotten the bus ride. She was so thrilled in the mornings when it arrived. She would confidently climb the stairs and hop right into her seat and fasten her seatbelt right away. It was, simply and clearly, the highlight of her school days.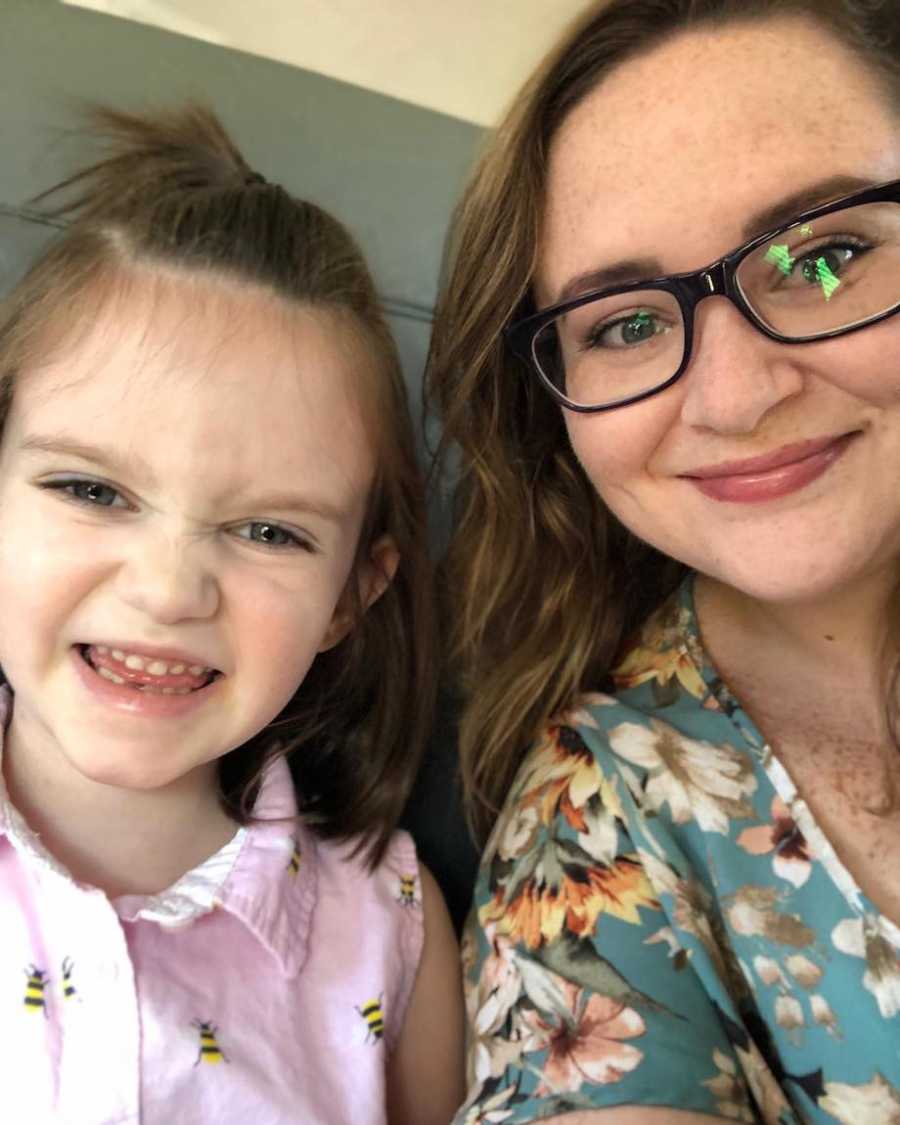 After 3 years at preschool, it was time for Braylee to advance to kindergarten. When she began, we had to alter the duration from the standard school hours in order to incorporate private therapy, which meant she would no longer receive the bus ride home. Instead, we would personally pick her up from school ourselves. It became a grueling process which lasted about 30 minutes every day when we got her from school. It would entail her loud screams of refusal and thrashing body in the back seat of the car. She would go stiff as a board in a plank position because she understood by doing that, she could prevent us from being able to buckle her into her booster seat. It felt as if we had just attempted to wrestle an alligator!
By the time the behaviors had subsided and we are finally able to get her secured into the seat, we would all feel hot and sweaty, donning flushed faces (easy to do with our fair-skinned selves). It caused so much frustration and it was continually emotionally and physically draining for all of us. All this difficulty was because the car just was not the same as her school bus… and everyone knows Autism typically includes a love of routine.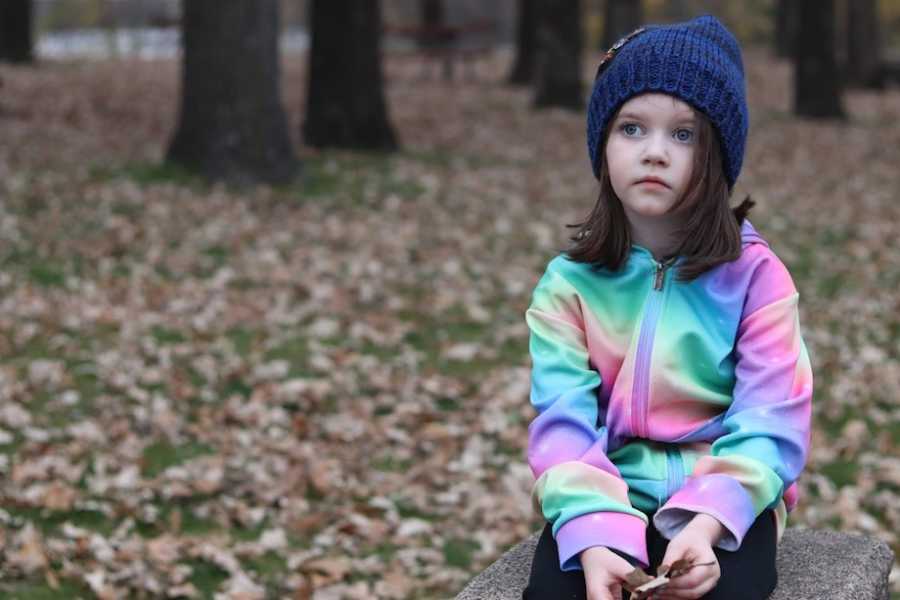 We realized the bus was a very clear cut transition tool for her, which is the main reason why she was struggling so greatly. She understood when the bus showed up, it meant she was going to school and when she boarded the bus at school, it meant she would be returning home for the day. One month later, we made the difficult decision to withdraw her from public school entirely in order to attend a full-time therapy center (for a myriad of unrelated reasons) who does not have their own transportation. Her favorite part of schooling, the bus rides, were completely gone.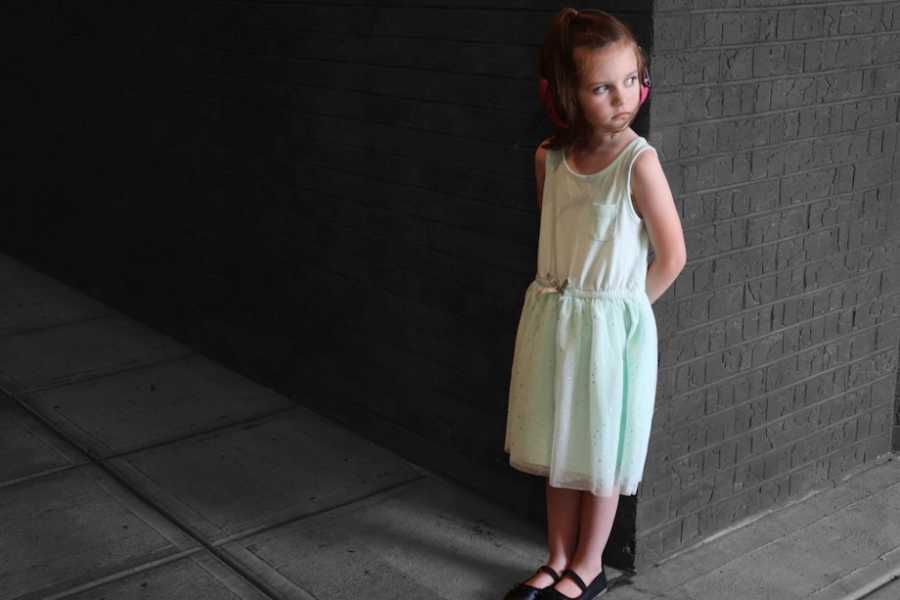 We found ourselves, on a whim, looking at school buses on the local online marketplace and throwing the idea around, wondering if it was actually feasible to own a bus for Braylee. Most of our findings were not what we needed, either too big, gutted inside for use camping or fishing, or just not functional for our needs. We finally found a good fit, a nice little 14 passenger bus with all the things that we needed. The seller was located about 75 miles away, so we messaged and set a date and time to go out to and it. It was a fall evening with lots of fallen leaves and rain when we made the lengthy drive. Braylee's grandma came along with us for the ride. We finally got through all the rush hour traffic and arrived at the location. We all got out and began talking over everything and went to get on the bus to get a thorough look at it. Braylee didn't miss a beat. She hopped right into the bus, fastened herself right into the harness, and began singing loud and proudly, 'Wheels on the Bus.'
It came time to start the bus, but it would not start. My husband and the seller attempted to troubleshoot for around for an hour but it still would not start. We had to make the drive back home, without the bus. We had to explain to her, 'The bus is broken and it can't come home with us today.' It was painful to witness the letdown she experienced as we drove away.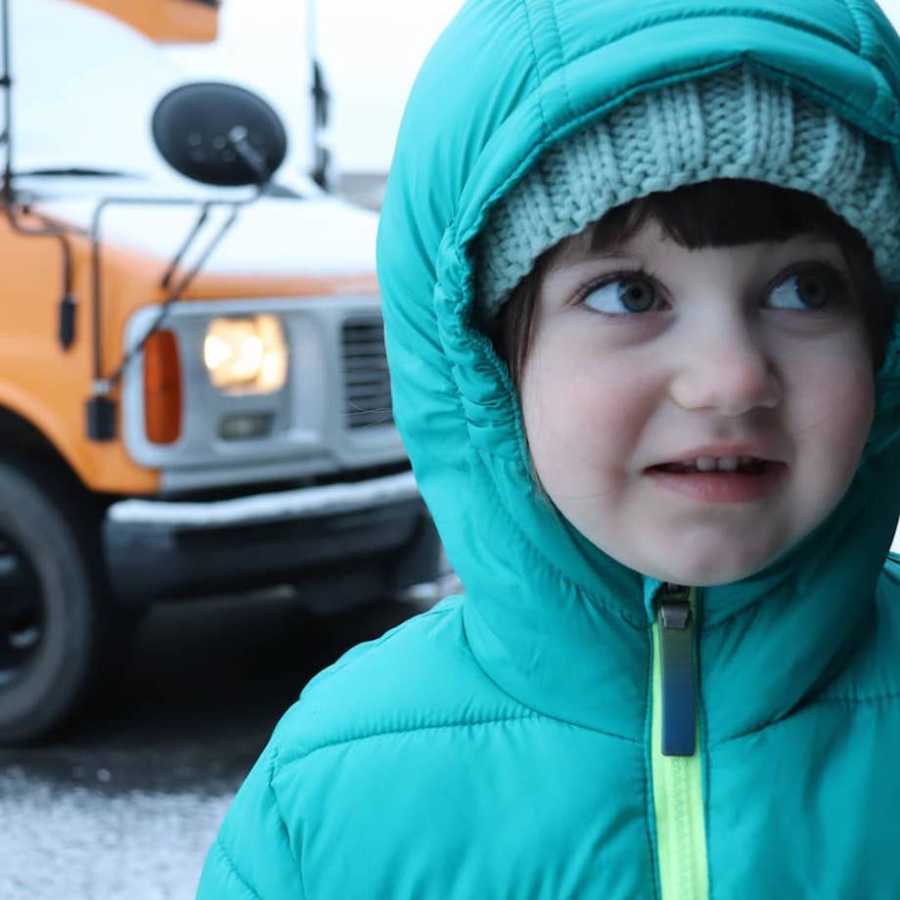 Several weeks went by and it was not looking very promising on the chances we would get the bus. Finally, the seller contacted us and told us it was up and running. My husband, David, took an Uber to the bus station and rode all the way from Saint Cloud back down to Saint Paul, then rode a second Uber to the house to get the bus for our daughter. We didn't want her to go along for the trip and see the bus again without a guarantee it would be coming home. I stayed home with her and we waited. David was concerned that after all the repairs, the bus still was not going to make the long drive back to our home. After a wait that seemed like forever, he and the bus finally reached their destination!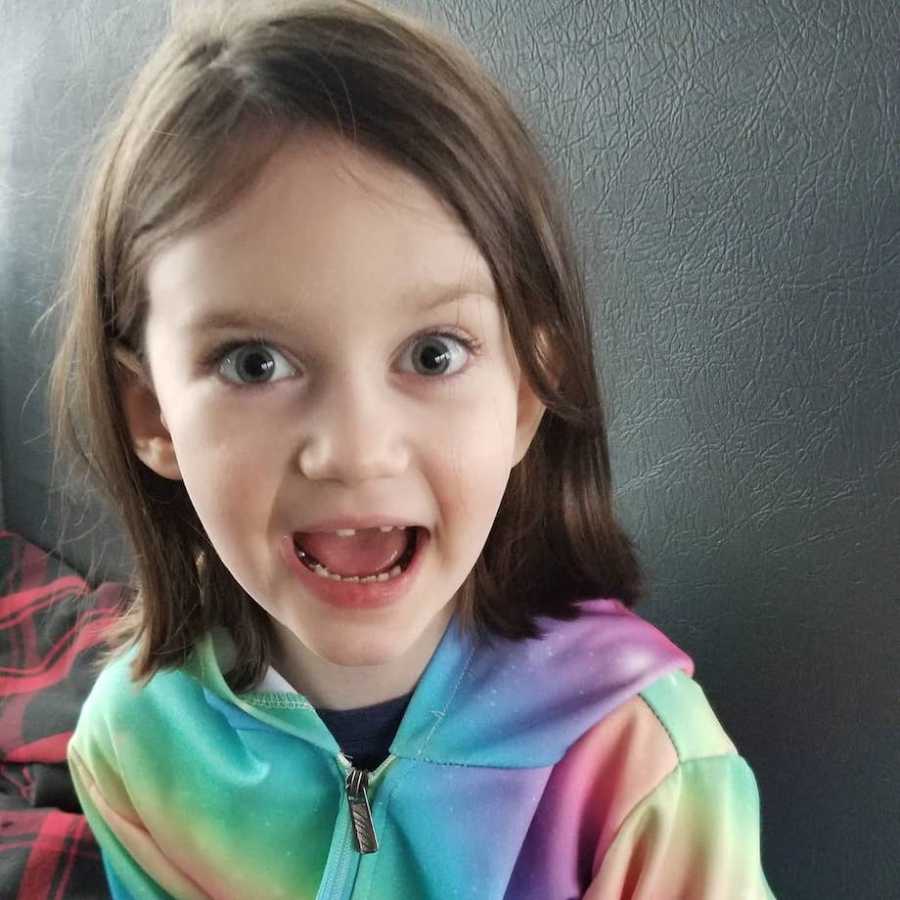 It was FINALLY happening! We were more than ready to show Braylee we had acquired a bus of her very own. The bus was parked in the driveway. David came inside so we could all go out together and unveil what we had put so much effort into for her. The look on her face was worth all the struggles we navigated through to make this dream a reality. Nothing can compare to how elated she was to have her very own school bus. We eventually assigned the name 'B Wee's Bus' and attached bold black letters on its body to make it official.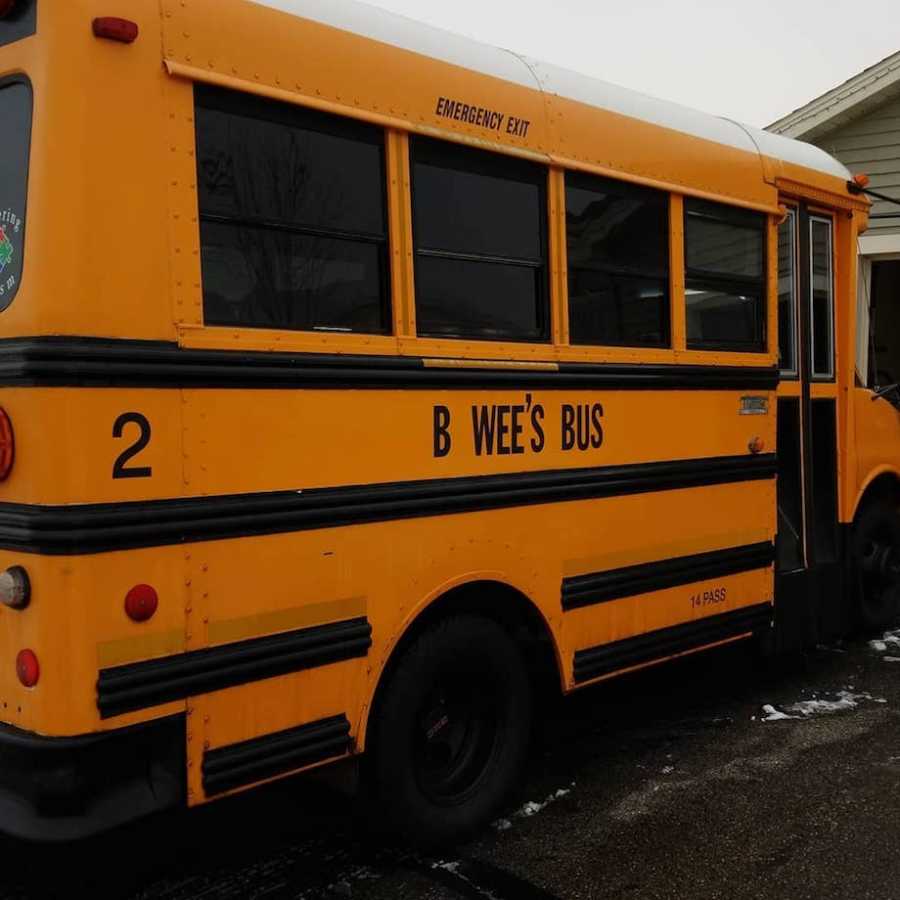 Ever since Braylee's love for buses had been solidified, we would casually joke or have hypothetical scenarios about buying an old run-down bus of our own. We would talk about how we could station it our yard or driveway for her to sit and play inside, potentially convert one into a playground of sorts, or maybe use a bus to create a sensory environment for her. It seemed like something we didn't seriously consider at that point, just outlandish talks of possibility. We never imagined we would acquire something so seemingly over-the-top for our daughter but creative problem solving and indulging her love for buses gave us the motivation to make it come to fruition for her.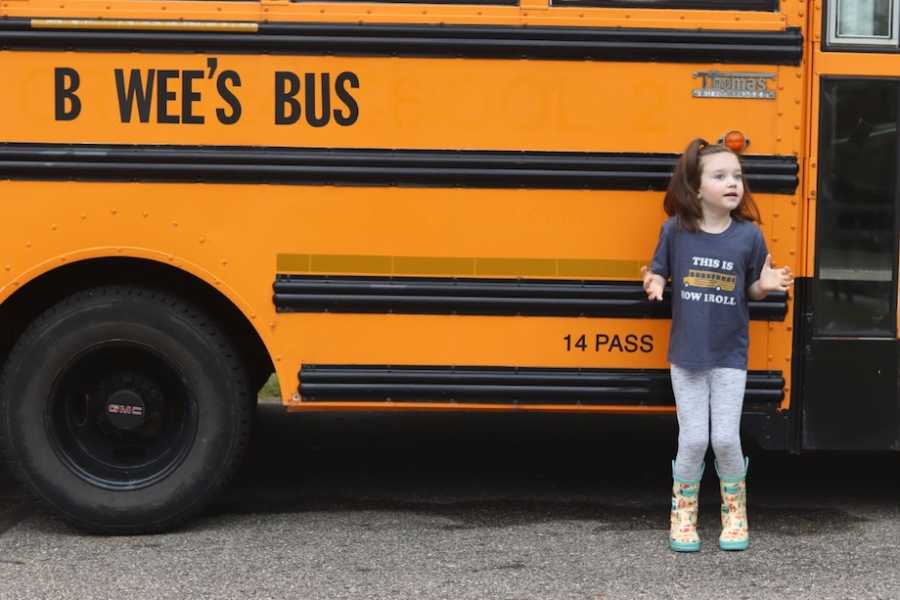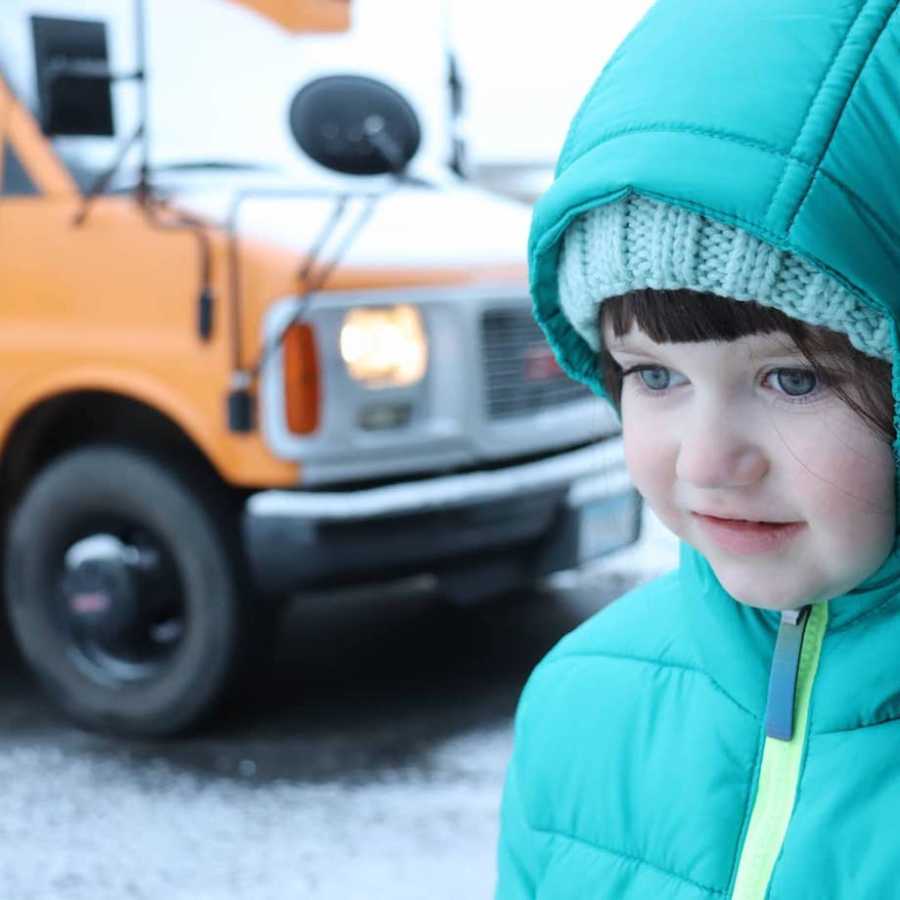 Braylee's school bus brings her so much joy. Still to this day, she will say 'yellow bus' when she wants a ride. Even when we are facing mechanical issues and it has periods where it is not operational, she is just as content sitting inside her bus and singing. Not every interest and issue that arises can (or even should) be addressed or resolved with such a grand gesture, but we most definitely don't regret taking this journey to enhance our daughter's life."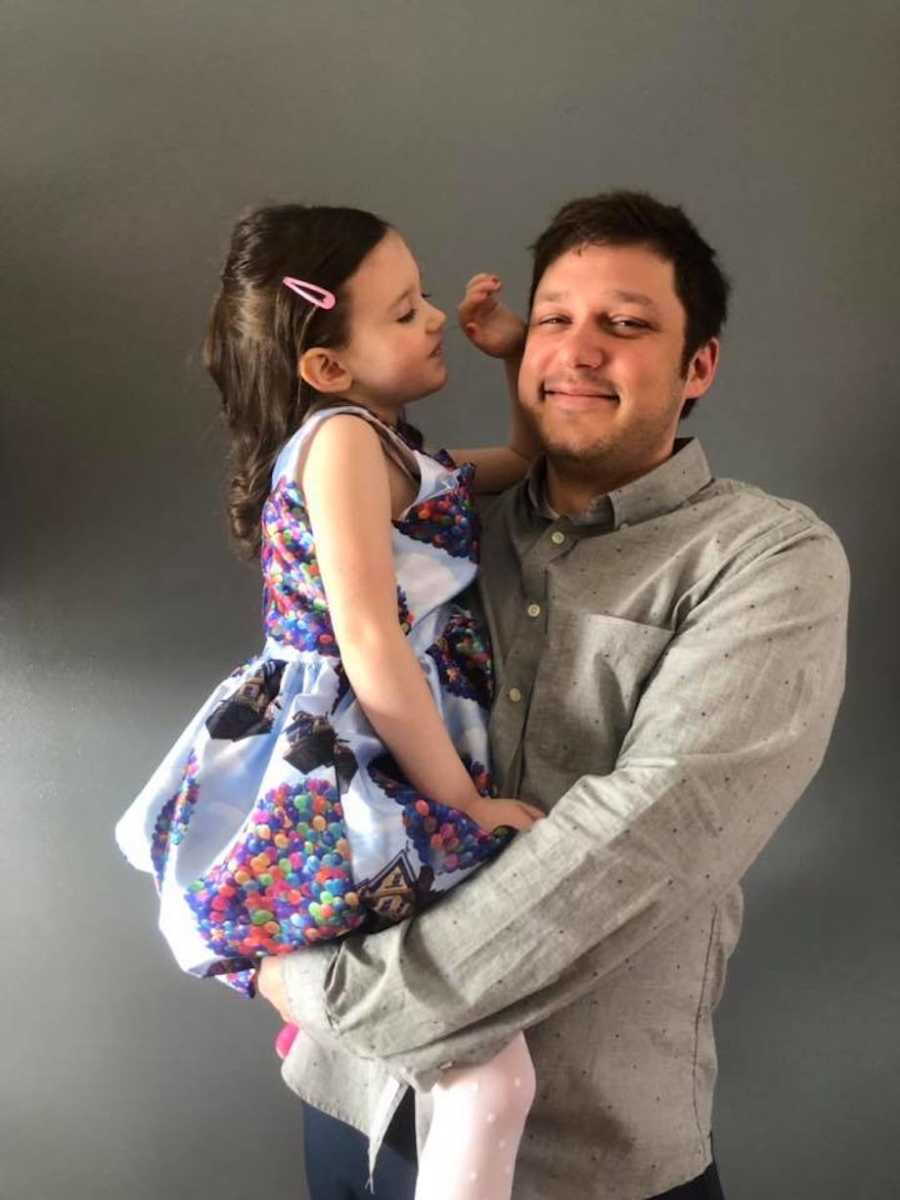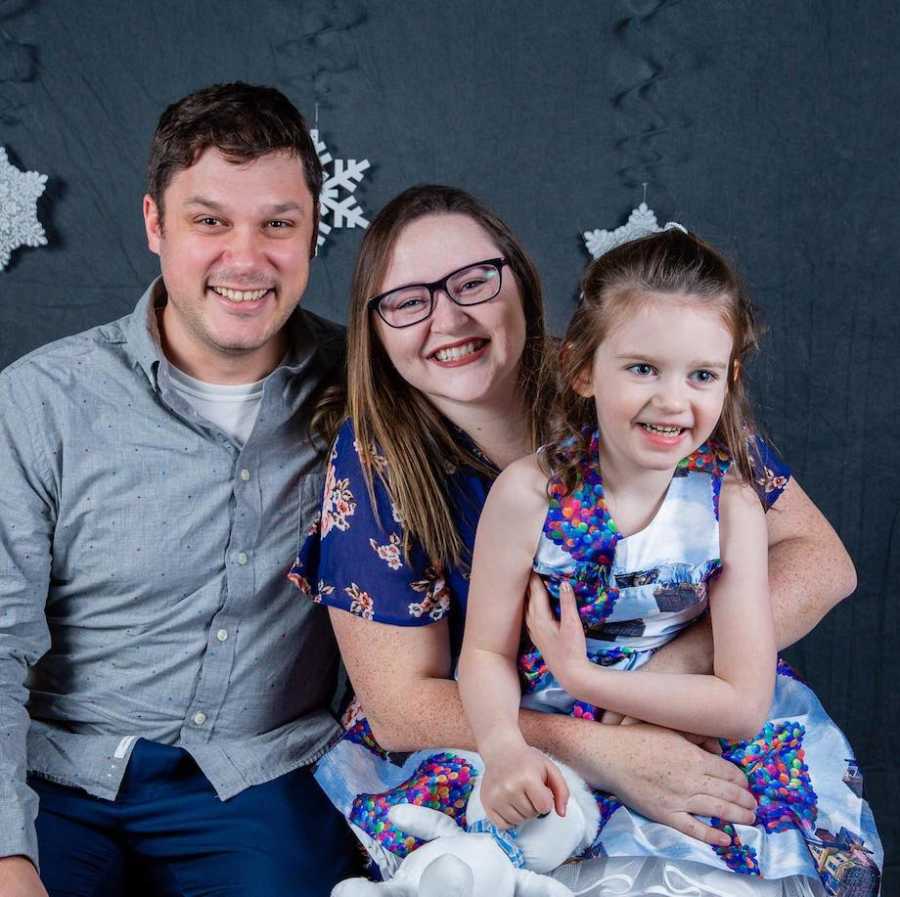 This story was submitted to Love What Matters by Stacy and David Weesner from Sartell, MN. You can follow their journey on Instagram. Do you have a similar experience? We'd like to hear your important journey. Submit your own story here. Be sure to subscribe to our free email newsletter for our best stories, and YouTube for our best videos.
Read more touching stories like this: 
'The text came at 12 p.m. 'All schools will close at 2:30 p.m. for a minimum of 2 weeks.' Autism doesn't allow for change.': Mom of autistic child says 'covid-19 could change everything'
'What happens to my girl when society realizes it's not 'cute' anymore? How do I make people see the beauty I see?': Mom to daughter with autism urges us to challenge our idea of beauty
Do you know someone who could benefit from this story? Please SHARE on Facebook or Twitter.