"Routine is something we thrive on in our house. It doesn't budge. It stays the same every day, down to what my little boy eats, the shape his sandwiches are cut into, and the song we sing at bedtime.
He knows the routine backward. He may not be able to talk, but he can tell you if we have left out a step. He may not cope well in social settings, but he adores seeing his friends in school. His lunch box may come home untouched some days, but that school lunch is a step in the routine.
What do you do when that safe space, that routine, gets thrown out the window with no warning?
The word 'Autism' came into our lives when my little boy was about 15 months. From that day on, our lives turned upside down. We distanced ourselves from crowds because he couldn't cope. He never did like people in his personal space, shaking hands doesn't come on his radar, and having clean hands has been a little obsession of his for a long time. The tiniest mark would make him cry until we could wash it off.
In this crazy autism world, we have been following guidelines for so long, Riley's guidelines. He set them out, without words, to meet his sensory needs to make sure he was comfortable. Most of all, to make his life easier.
Routine is the one thing he could control.
Yesterday the text came, at 12 p.m. 'Due to Covid-19, all schools will close at 2:30 p.m. for a minimum of 2 weeks.' In that moment, the panic set in. Every bit of normality was about to go out the window. Every piece of the routine had to be changed.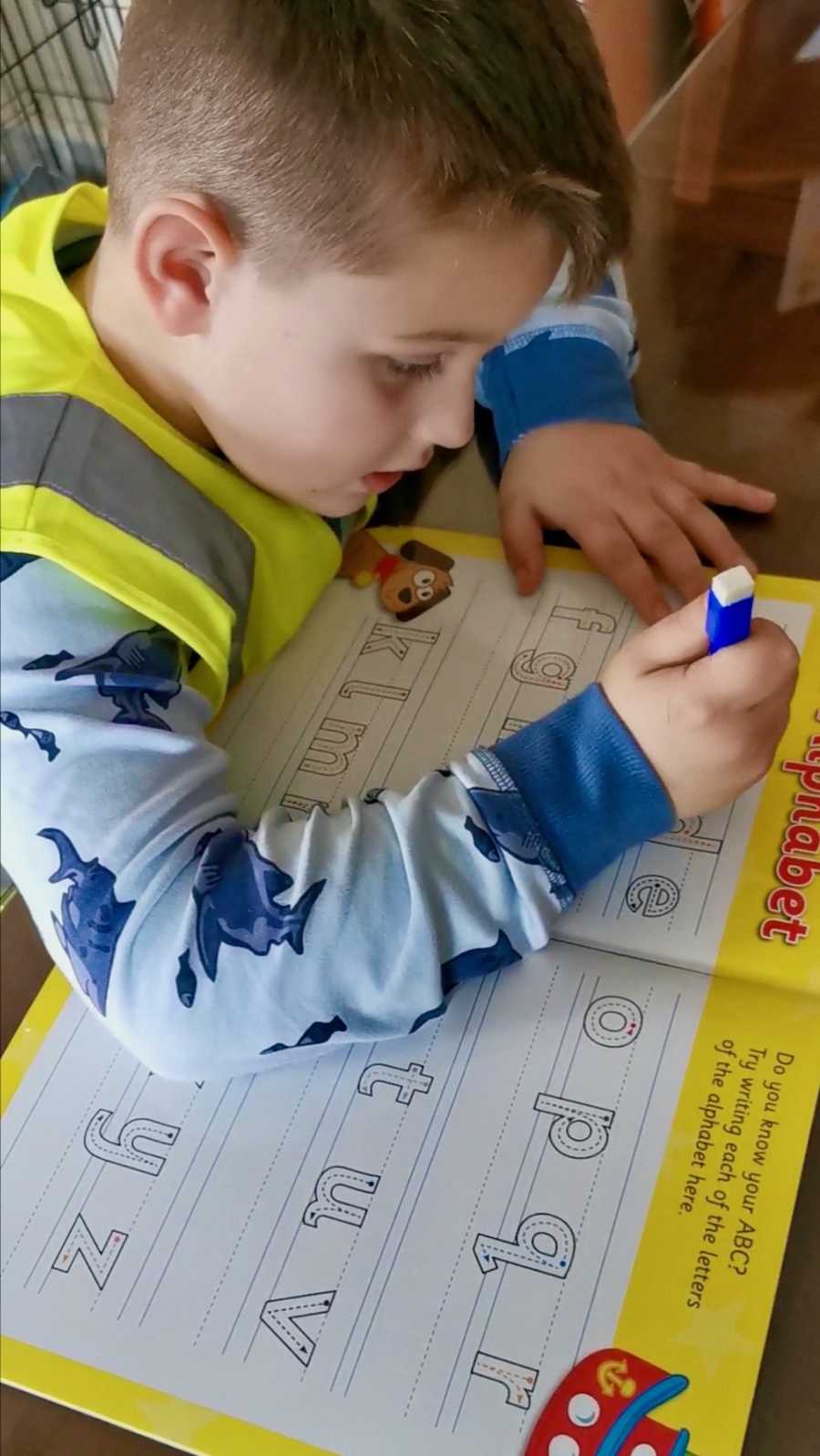 School is canceled, activities he takes part in are canceled, seeing his friends is canceled. In that moment, I became a teacher, an entertainer, a nurse, a full-time caregiver, and a mom, all rolled into one.
This morning, we woke as normal. He got up, had his breakfast, and looked for his school uniform. He doesn't understand what Covid-19 is. He doesn't understand everything has changed to keep him safe, to keep others safe. He doesn't understand why everyone is saying 'wash your hands.' In his brain, this is a huge necessity on a regular basis.
While we all understand why all of these changes have been made and try our best to make them in our lives, there are people out there who will majorly struggle.
People who you may think would find this way of life welcoming, because they do it in their own routines normally.
But these guidelines aren't their guidelines. They lose control of something they have no idea exists.
Today was day one of a possible 5 week shut down in school. Today we laughed, we cried, we prayed for bedtime to come faster.
We did some homeschooling, we played games, we watched TV. We tried to create a new routine we can follow for the next few weeks.
And it was hard.
Not for me, because I understand, but for my little boy.
With that one text message, everything changed for him.
While everyone is getting involved in the mass hysteria, the toilet paper stockpiling, emptying of the shelves, and the general panic, we are over here just trying to get through the day in one piece.
Because Autism doesn't allow for change. And Covid-19, well, this virus could change everything. "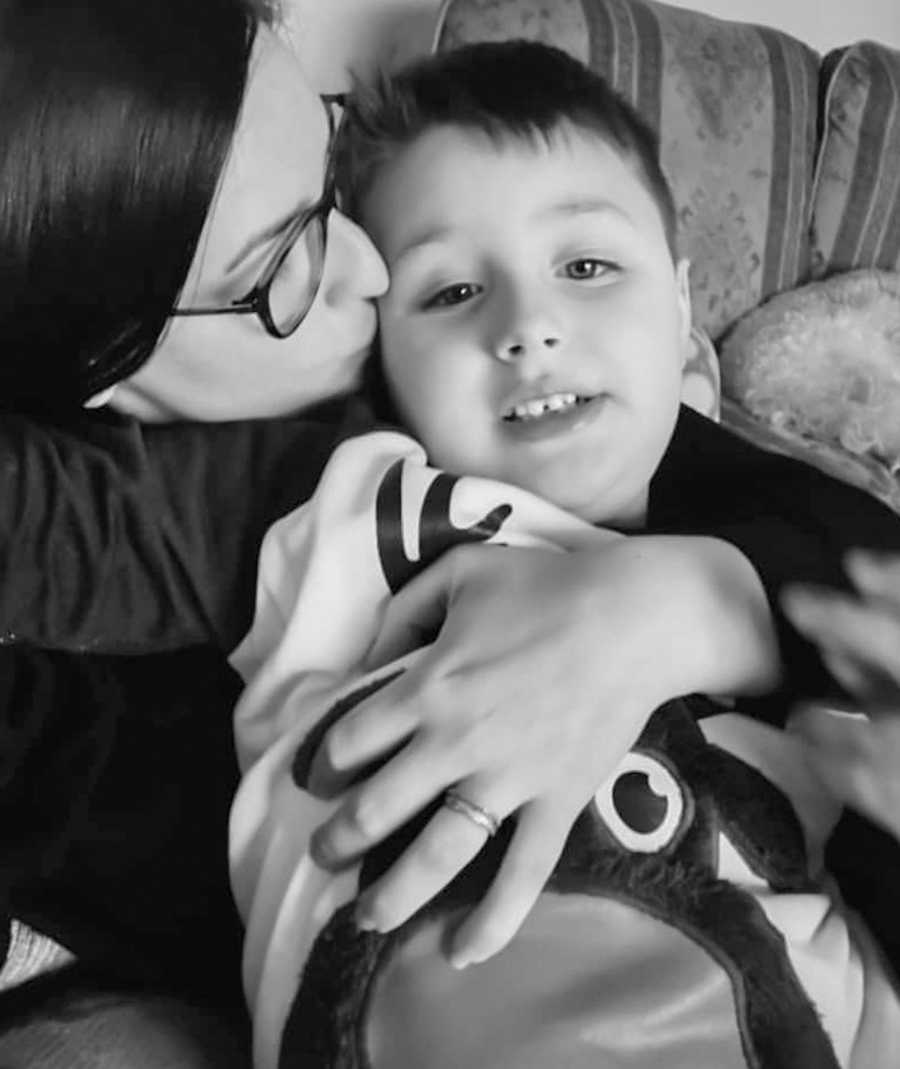 This story was submitted to Love What Matters by Nicole Duggan, 31, of Cork, Ireland. Follow her on Facebook here and Instagram here. Do you have a similar experience? We'd like to hear your important journey. Submit your own story here. Be sure to subscribe to our free email newsletter for our best stories, and YouTube  for our best videos.
Read more stories like this:
'Today I cried. Not because I'm stressed out or scared. I cried because of a 92-year-old man.': Woman says 'forget about the 75 rolls of toilet paper you think you need and think about the 92-year-old man'
'I cancelled our baby shower. Suitcases out, cookies, decor and appetizers ordered.': Mom to be cancels baby shower due to coronavirus 'staying home is the most loving thing we can do at this time'
'This virus is basically just a cold.' School is canceled, our spring break trip isn't happening. I'm looking at lots of time home with 5 kids.': In the midst of coronavirus panic, mom urges 'use this time to show kindness'
'I was beelining it right to the water and toilet paper aisles, only to find nothing left. The anxiety kicked in.': In the midst of Coronavirus panic, mom 'thinks outside the box'
Do you know someone who could benefit from this story? Please SHARE on Facebook or Twitter.