"I was only 24 when I made the decision to give up everything and go to Italy. But the hope for a better future in a new and beautiful country was soon shattered. I had just ended a not-so-happy marriage and was trying to build a new life. I was going to come back and take my baby with me. I returned to him after a few months, but more helpless than when I left the house.
'Mom, what happened to you, why can't you walk anymore?'
Looking into the curious eyes of my 6-year-old son, I start to cry. I didn't know what to say to him, how to explain what happened and why I will never be able to walk on my own feet. I didn't know to explain it to myself. I didn't have any answers and I was left wondering, what future could I have?!
Exactly 15 days after my arrival in Italy, I was involved in a car accident. It was early evening in November of 2009. The girl who was driving lost control of the car. The car skidded and another car hit us. I returned to the front seat of the car to take my bag and run, to escape, when the car seemed to stop. But I didn't run. At that moment, this driver, careless on the road, entered our car directly with his car. A whirlwind took us up and when it stopped, my torment started.
My world turned upside down… My life stopped there.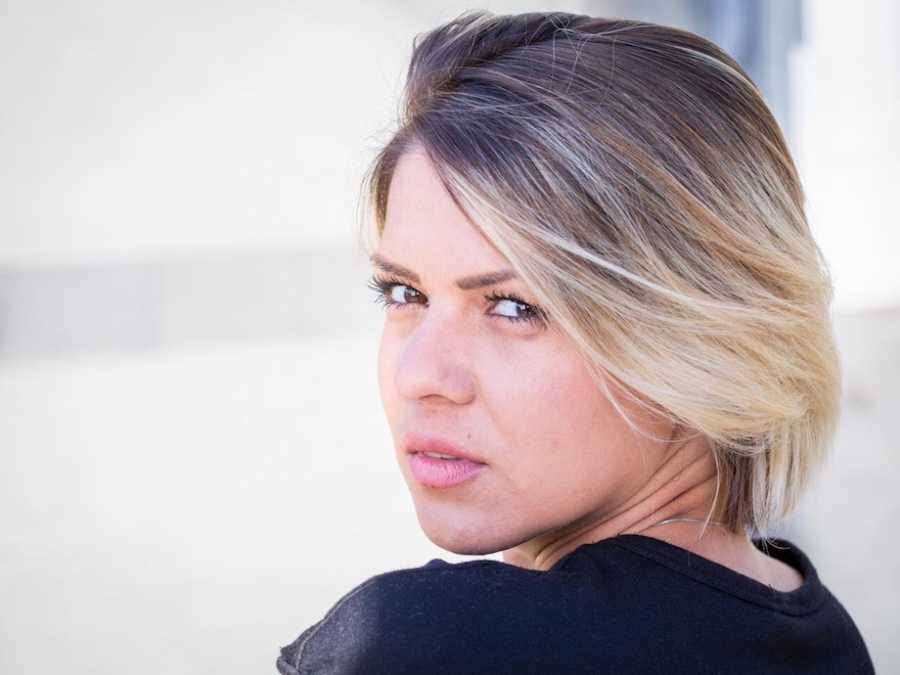 I was admitted to a hospital in Verona and doctors operated on my spine. I was alive, but I would never get back on my own feet. I was paralyzed from the chest down. I was given a cruel diagnosis from strangers because I had no one by my side. My friend left the country soon and I was left alone in a foreign world where I did not speak their language. It was the biggest nightmare of my life and brought me a lot of pain and tears. The girl who was with me in the car left Italy and returned to Romania, where we are from. The accident had scared her so much that she didn't take me into account anymore. I was like a vegetable… washed, changed, fed, by other people, whose language I didn't speak. All I wanted was to close my eyes and fall asleep, to fall into that eternal sleep. I could not imagine a life in those conditions. But God gave me strength and I continued to write my story.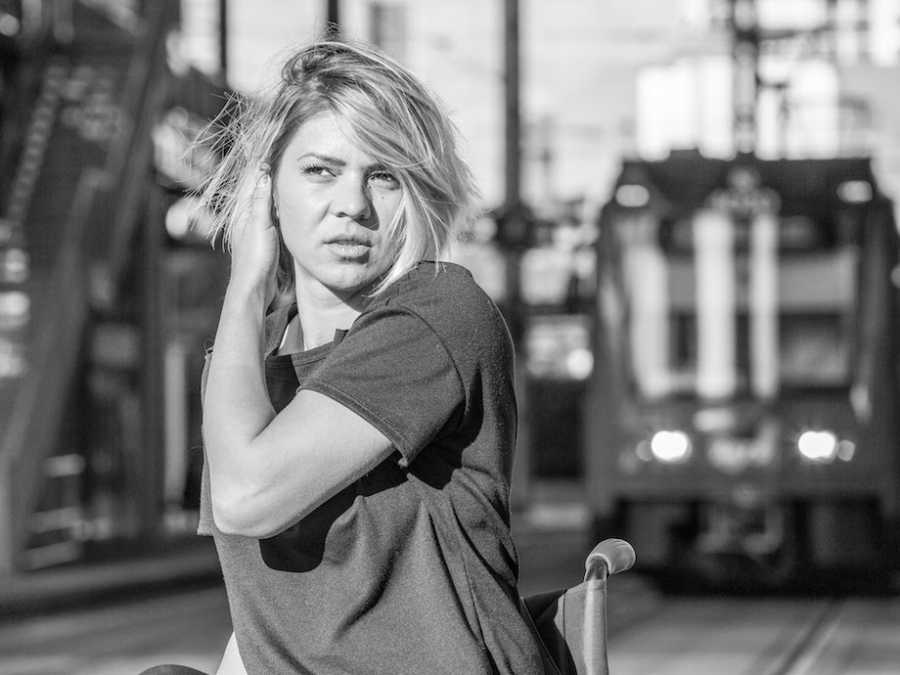 During the following seven years, I fell into a whirlwind of depression. I didn't want to live anymore. This wasn't the life I wanted for myself. I drowned my bitterness in alcohol. I had suicidal thoughts. I didn't want to live in a paralyzed body. That was until 2016 when I almost lost my life again because of an infection that was discovered at the last moment. Spending time in the hospital, again, I decided it was enough to suffer. I had to fight to get my life back, my happiness, my all.
'Change your mind to change your life!'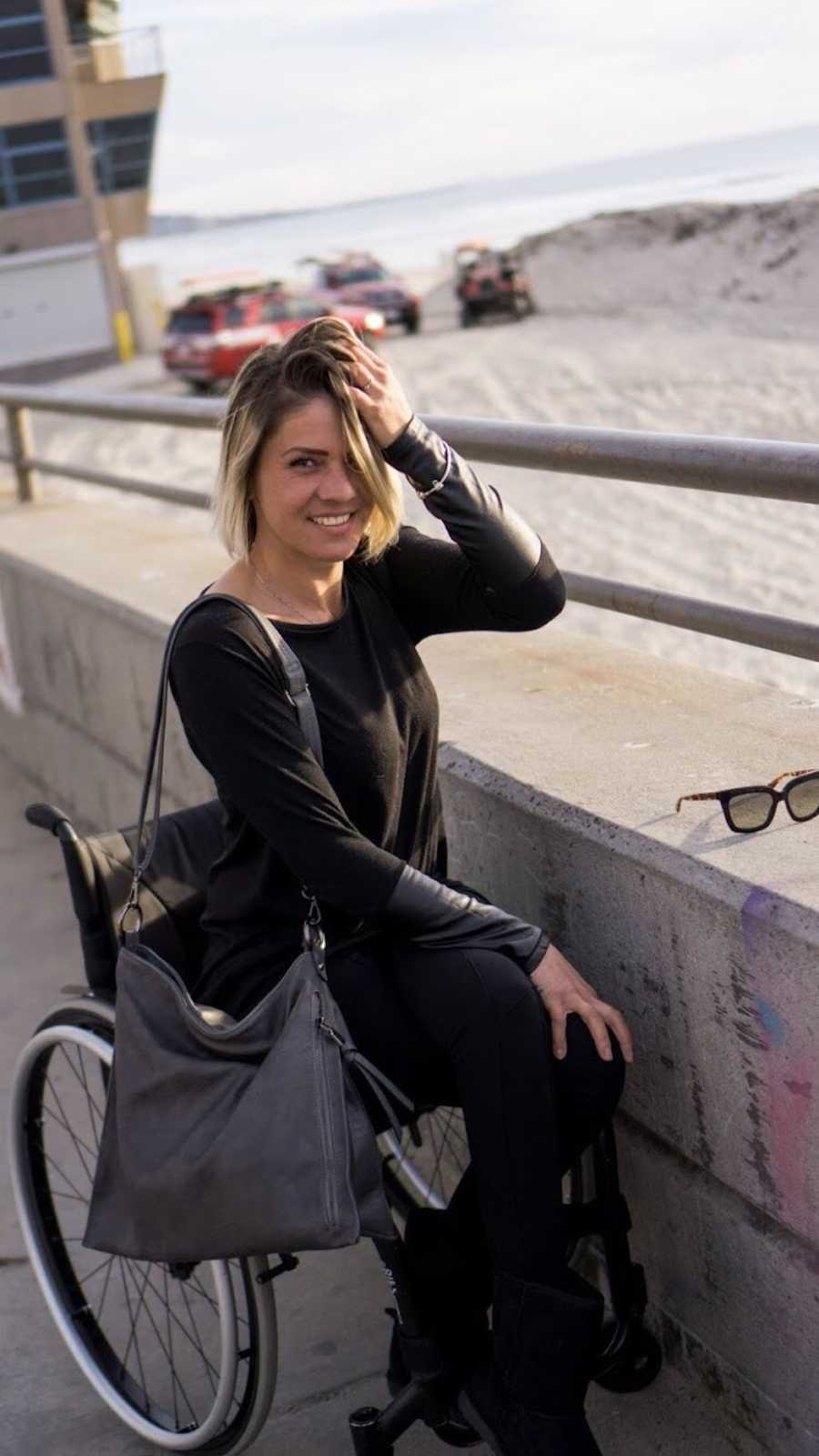 Cruel and ruthless, fate tried to break my wings, knocking me to the ground, and ordering me to stay there! I got up. Like a Phoenix, I was reborn from my ashes, looked around, and began to fight with a force typical of those people tried by fate.
When I was left in a wheelchair, I did not have an instruction manual to teach me life can be beautiful, even on wheels. With time, I understood I could not sink into sadness. It was imperative I accept my fate and turn the biggest challenge of my life into the greatest success.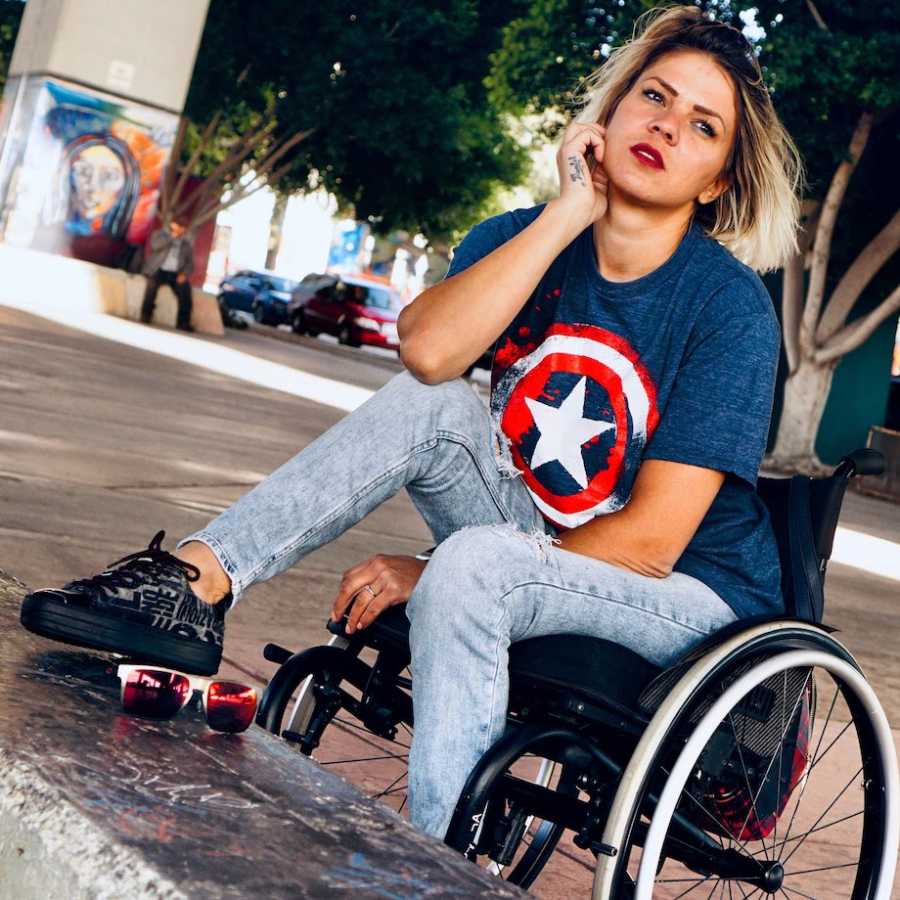 The ways of the Lord are infinite and it has led me to healing.
In 2017, I was back to being myself. I had come to accept the biggest challenge in my life — my disability. I opened back up to the world and the world opened to me. I had the opportunity to participate in numerous fashion shows during Milan Fashion Week with Iulia Barton, the first inclusive agency in the world. I learned a smile is able to give off more femininity than a Stiletto.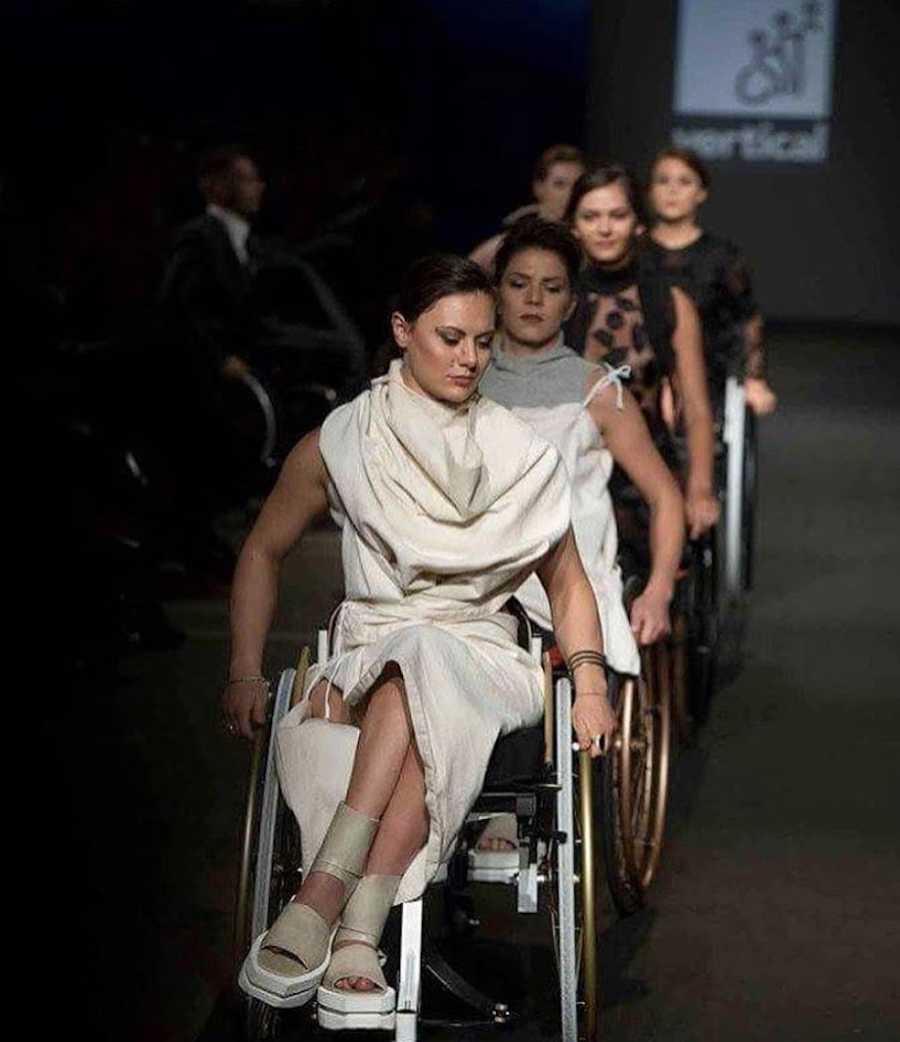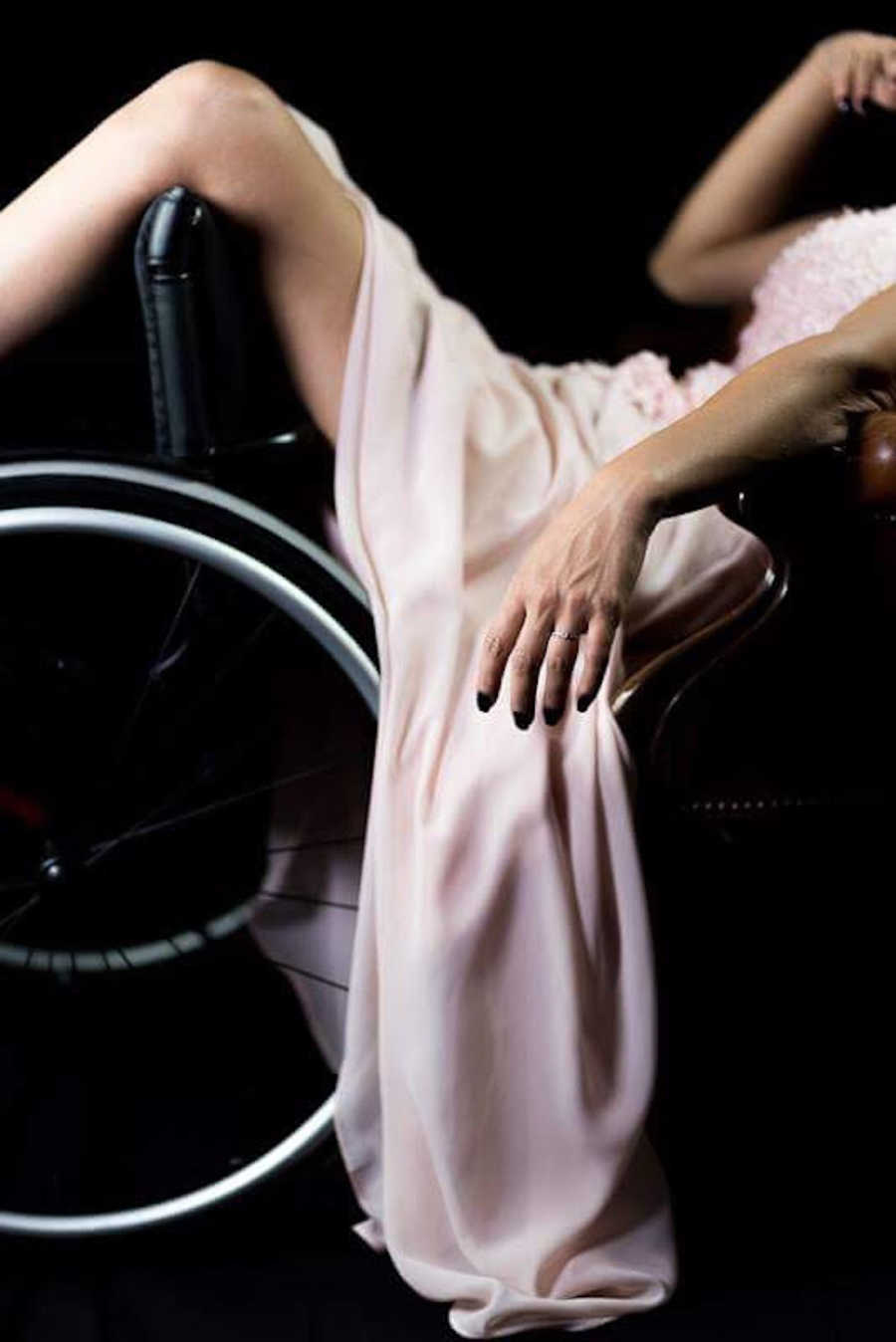 In Italy, I happened to meet a group of athletes who practiced para-cycling and who taught me how to overcome my limits. Through them, for the first time, I was acquainted with sports. I developed a real pleasure for this sport and also entered several competitions. In the handbike competitions, I hold the title of champion of the Italian tour in 2017, won some medals at European competitions, and I represented Romania at a World Cup in Belgium.
A handcycle is a mobility device that allows any person, disabled or able-bodied, to travel on bike paths and roads powered by his or her arms. Once I tried it, I fell in love with what it offered me — the freedom to move!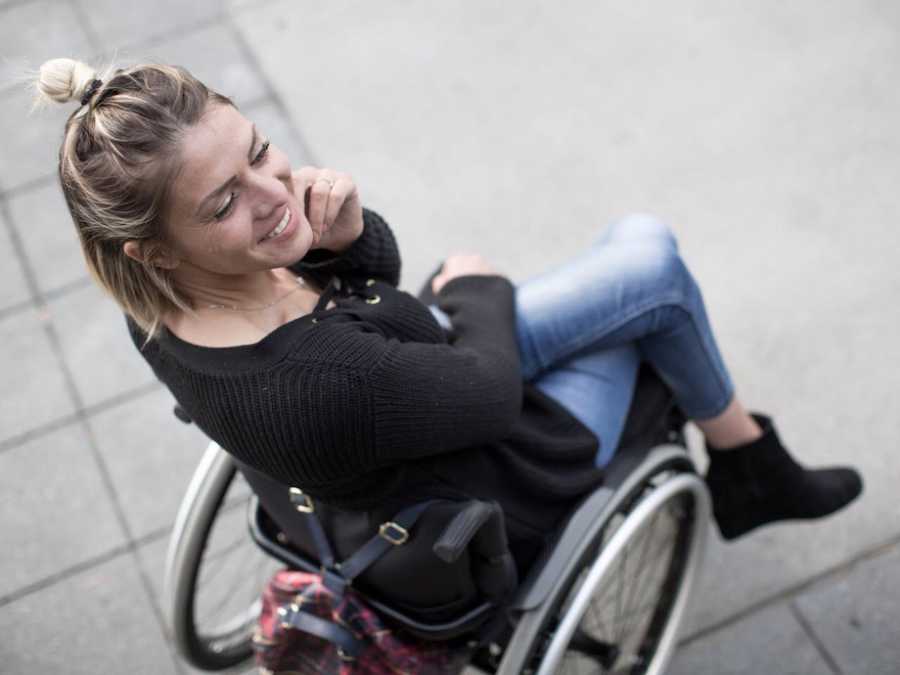 At the finish of the same year, I jumped on a plane and had a three-month stay in California. It was my biggest dream and I did it! I made tremendous friends there and I stayed in the house of a wonderful family. They helped me with accommodations and supported me throughout. I met with the Challenged Athletes Foundation (CAF), who introduced me to many new people and made my stay a fantastic time.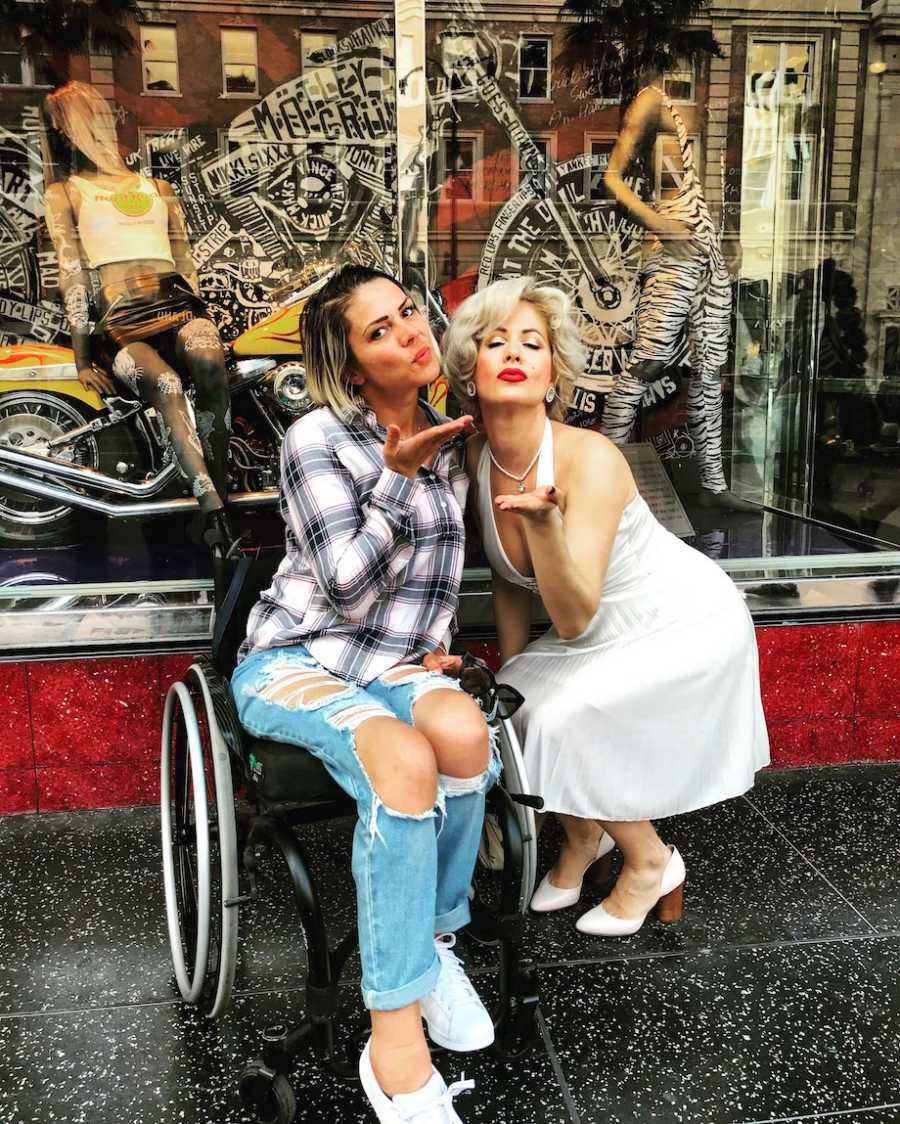 In February 2018, together with Team Chase, a great group of cyclists from San Diego, I completed the grueling 100 miles of the Palm Springs Tour. I considered this event to be my strongest athletic achievement to date. When I heard about the Million Dollar Challenge (MDC), I knew I had to participate. I have to see where my current limits lie.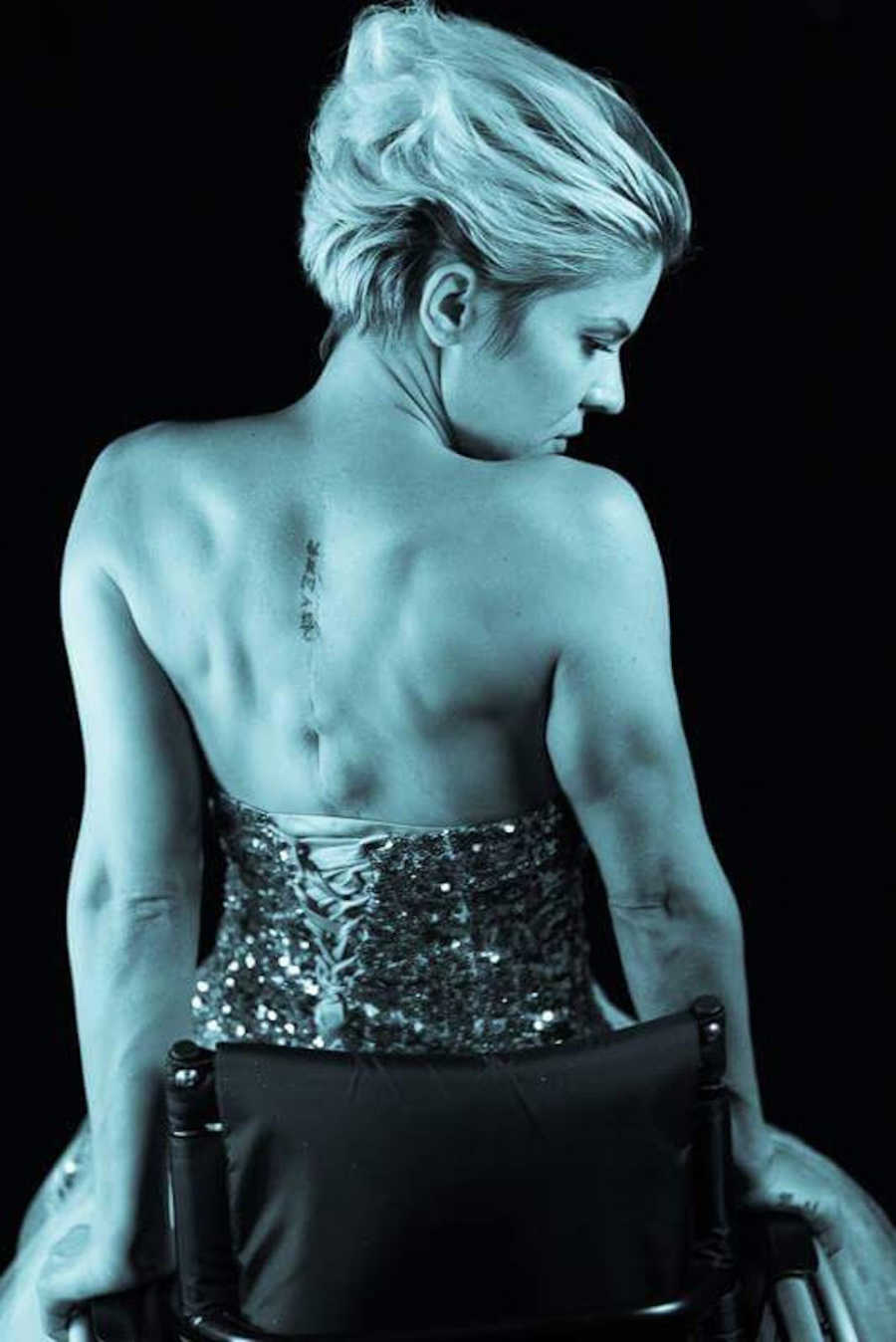 Later, in October 2019, I was so excited to travel from San Francisco to San Diego for seven days, on my handcycle, and see all the amazing sites along the way. The Challenged Athletes Foundation was making my dreams come true. They have helped me to participate in MDC and to live the best experience of my life.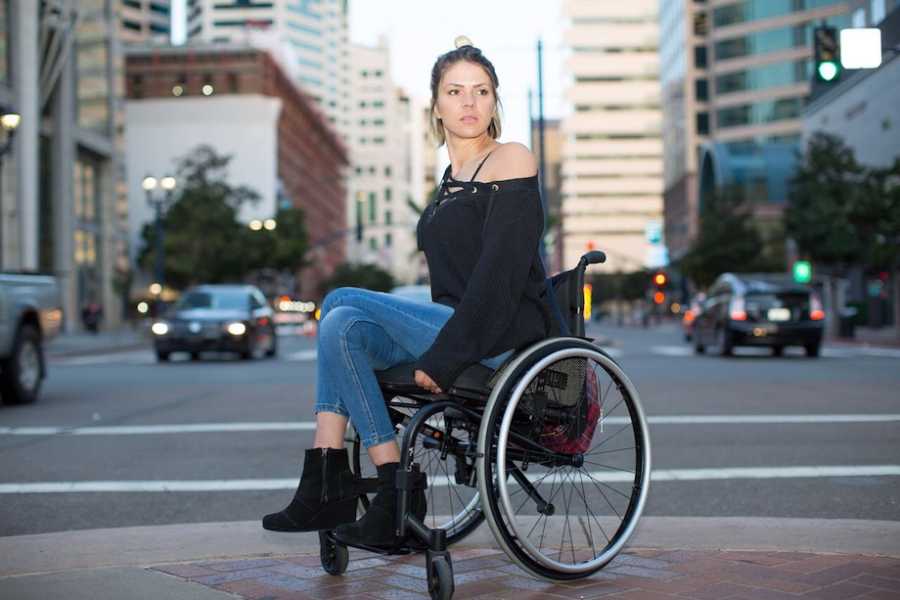 As I said, life has put me through many trials, some of the worst. I had a 'special' childhood that showed me a different world but one that is well known by many families in Romania, unfortunately. After a tormented and mocked life, I escaped from my parents' house at age 16 to look for a better world. I had a long and difficult road, but I broke through. I fought for a better life and here I am today. I try to help people not to give up and to seek their happiness because it exists.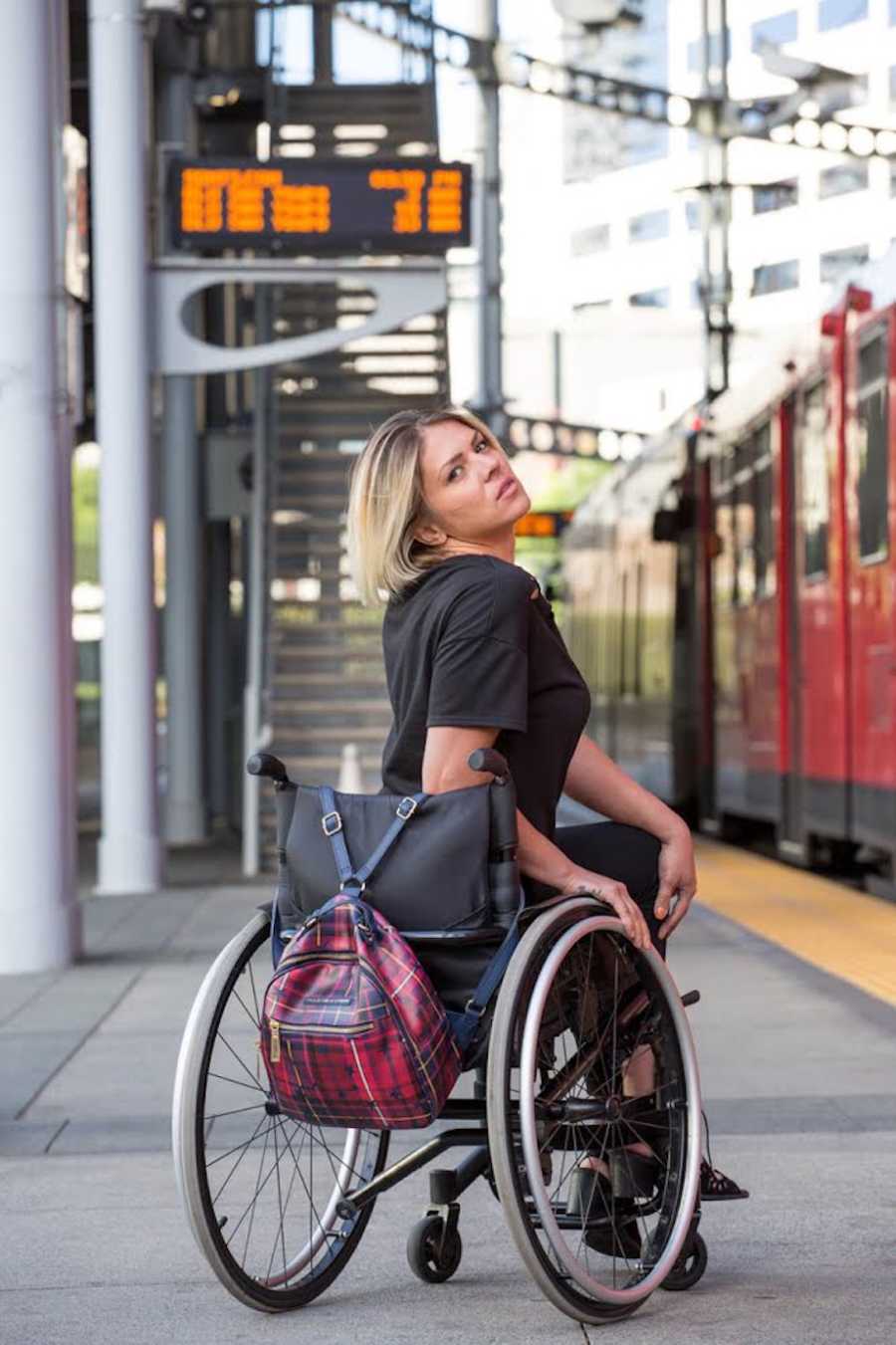 I have learned a lot during my life. I have learned life deserves to be valued.
I have learned people come and go, but each one leaves something good behind.
I learned you have to go through the storm to love the hot rays of the sun.
I have learned people are equal regardless of social status.
I learned dreams become real if you really want it… just work for it!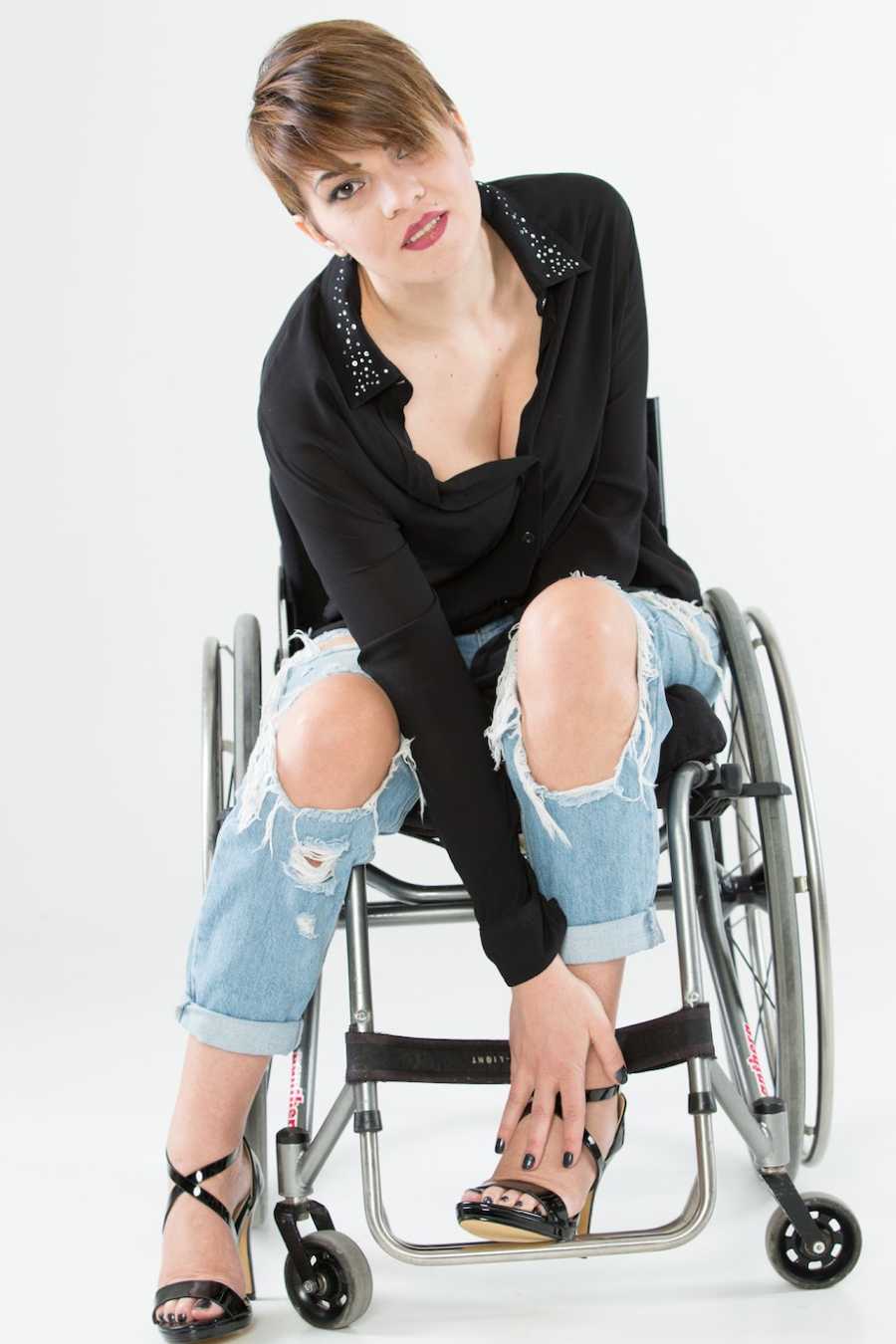 I have learned that for good things, you need patience.
I have learned you do not need the whole body to build great things.
I have learned we never know how strong we are. We discover it, little by little, in our lifetime.
I have learned our feelings should not be left out of sight, but they must be kept as a treasure.
I have learned alcohol and domestic violence traumatize people, especially children.
I have learned everything happens for a reason, you just need to find it.
I learned to have HOPE.
I decided to write my story, from the beginning to the present, exactly as it was, even though it was so hard for me to live again. The goal of this memoir of mine is to reach all those people who are in a complicated phase of their life and who, by reading my story, find the motivation to overcome adversity and regain their existence."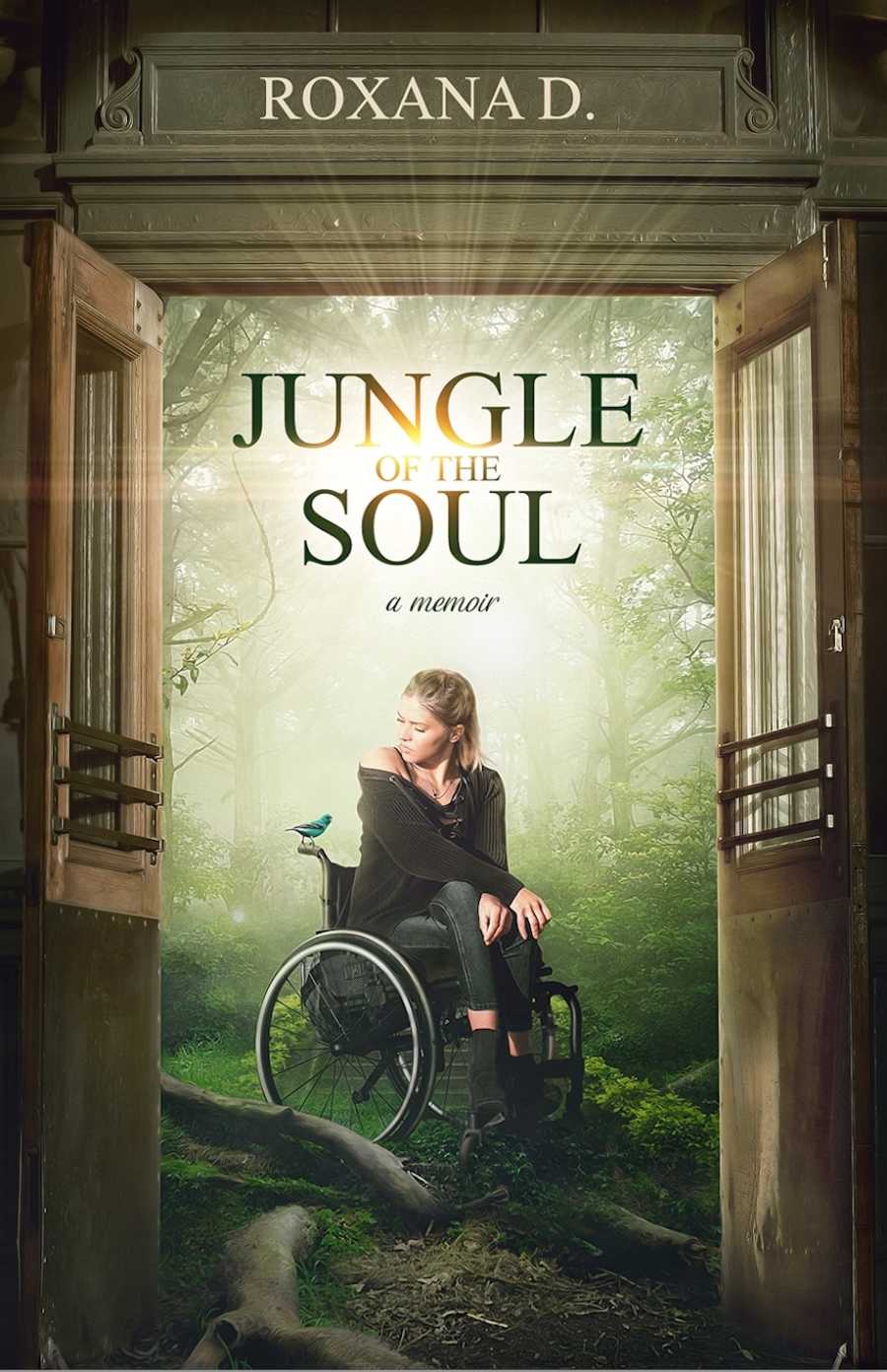 This story was submitted to Love What Matters by Roxana D. You can follow their journey on Instagram. Do you have a similar experience? We'd like to hear your important journey. Submit your own story here. Be sure to subscribe to our free email newsletter for our best stories, and YouTube for our best videos.
Read more stories like this:
'Ma'am, have a seat.' I wanted to scream, 'Look at the scar down my chest, I'm not making this up!' but it was too late. They didn't believe me.': Woman finally diagnosed with invisible illness Myasthenia Gravis after 6-year battle
'I can't walk, yet I've traveled to 23 countries, 80 cities. My husband carries me on his back. Up stairs, up mountains, across the world.': Woman paralyzed in scooter accident, husband's love reminds her 'anything is possible'
Please SHARE this story on Facebook and Instagram to encourage others to live life to the fullest.