"I am the youngest of five. My four older siblings all have a condition called Fragile X, which is a genetic condition causing intellectual disability, and out of the four, three of them have hemophilia. It was extremely hard growing up with siblings who not only had one condition but two, especially being the youngest. I had to grow up fast; I didn't have time to play with dolls or do any girly stuff. I had to know how to cook and clean at a very young age, and I had to learn about responsibilities.
Our biological dad left our life when I was four years old. He did come in and out of our life throughout the years, but he never fully stuck around for good. My step-father, who was around growing up and in my adult life was a complete d*****bag. He took a family in, but couldn't help build and raise the family he took in. Instead, all I knew he loved to do was drink and abuse drugs. As the years went on, life got extremely more difficult.
My brothers as well got more difficult with their behaviors. What made it more complicated was the fact that when my brothers would have behaviors, we had to be careful where they would have their behaviors and make sure there wasn't anything that could cause them to have a bleed. Their behaviors consisted of hitting themselves or people around them or throwing objects that were nearby. I have been hit by my siblings since I was around 5 years old, and I already knew as soon as they had a behavior, I had to run and hide wherever I found a good place, and sometimes it was too late.
There was one incident where my mom and I had gone to take one of my siblings to a group home to be placed, and my other sibling who was with us started to have a behavior, pulling my hair and hitting me in front of the staff from the group home. Later that night, the police officer came, and my mother hid my brother. The officer checked my body for marks and asked for my brother. My mom mentioned he wasn't there because, at that time, she was afraid, and she didn't know whether they would remove me or take my brother away.
By the time I was 12 years old, my step-dad was coming in and out of jail for all sorts of things, so my mother would travel to go see him depending on where he was booked. Sometimes, I would stay home with my siblings, and sometimes she would leave us with a babysitter. I had to help the babysitter we would stay with because she had no idea at times what their needs were because of how they talk. It was hard to understand certain things.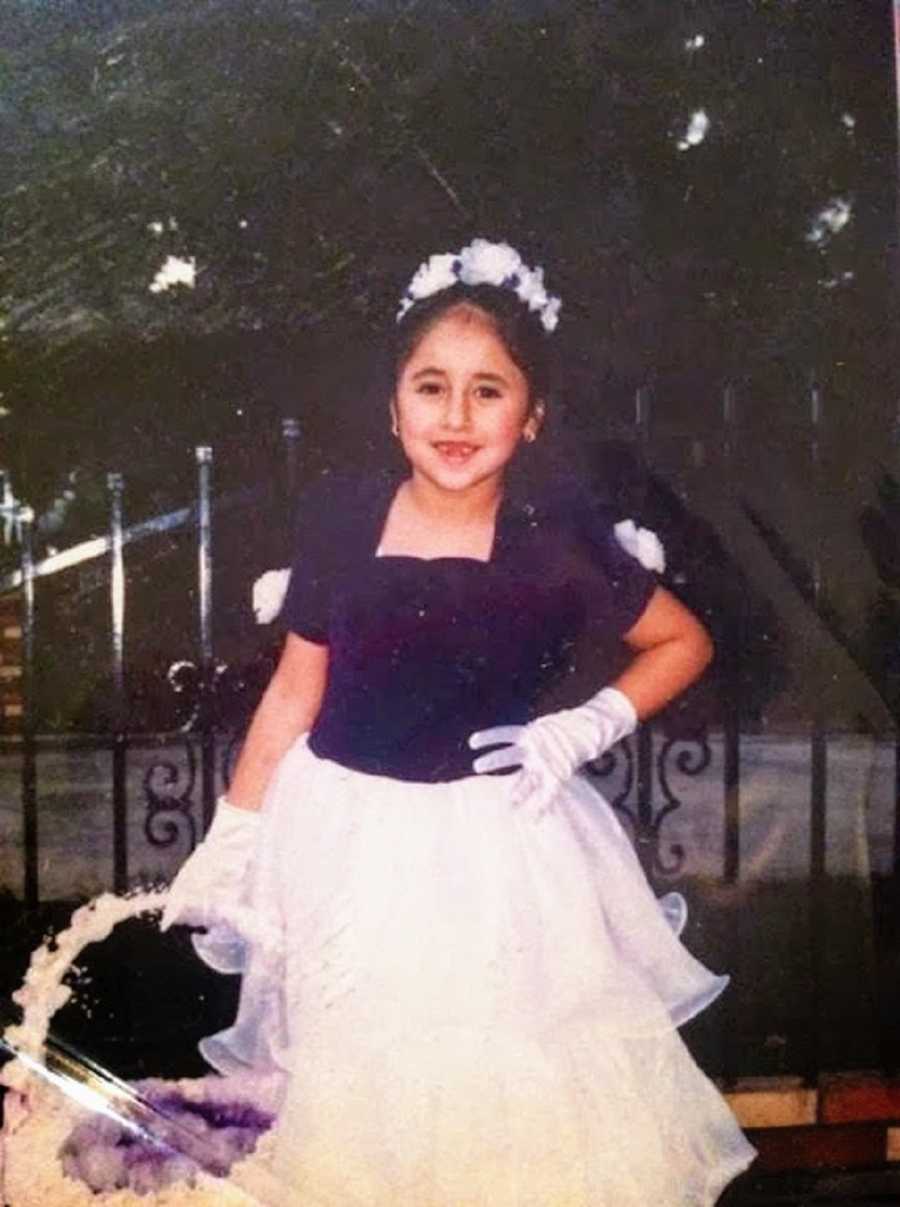 By the time I was 12 and a half, I was in 7th grade, and I remember hanging out with the want-to-be gangsters because they would show me love and respect. Little did I know, I was only hurting my siblings and my mother, but deep down inside I was trying to cover a void I had, and that was the void of love. I ended up changing, but it took an amazing police officer to help change me into a better person and make me realize what was important.
I have always protected my siblings from a young age because my mom would always tell me I had to protect them. That was ingrained in my head since I was a child, and as I got older I cried all the time because I felt lonely, and I felt like no one would ever understand my situation. I wanted a relationship already because I wanted someone to understand me.
At the age of 12, I got into a relationship with my first boy crush who was 16. We had sex, which at the time I thought was normal, but I found out years later what he had done was rape. By then, it was too late to do anything about it. The sad part about that was he was my cousins' friend, and my cousins never stood up for me. I think I was taken advantage of because of how my siblings are and how my step-dad was. I think if I had someone to stand up and protect me, I wouldn't have been used or abused by my cousins and their friends like I was.
I was the odd one out of the bunch because of how my siblings are. I always loved and continue to love my siblings, but growing up, I wish I had someone to stand up for me or have my back. I wish I had someone to play with or have girls' nights. It was hard because I understood my siblings and did for them what no one did for me but me.
My mom was a great mom to an extent, but she had a problem, and her problem was putting my step-dad before her own kids. She did more for him than she did for me. As a child, from the age of six to twelve, I also suffered from seizures, which to this day, I do not know the cause of. Based on the story my mom tells me, I fell from a two-story building and my skull on the inside cracked up. I honestly do not know if that is accurate or not.
When I was fourteen, I got into a serious relationship with someone. We were on and off for the first 2 years of our relationship, and after that, we became very serious. Although we aren't together anymore, he helped me a lot with my siblings. My siblings many times were 5150, and he would be the one to go to the hospital and wait for hours until my brother or brothers were called, even at times with my sister.
He never asked me for anything except to continue to love him, but to be honest, at first, I didn't like him. It was more like I used him to help me, but afterward, the love built and built, and I became pregnant at 17. We had a beautiful little girl almost a month after I turned 18. My family were all excited when I mentioned I was pregnant. I had to get tested to see if I was a carrier of hemophilia and Fragile X. Thankfully, I wasn't, but I still needed to go twice a week to have them wake up my daughter. This had to do with her being stressed inside my womb. They had to use a machine to wake her. I would lie there for about an hour or two every time I went.
My boyfriend and I ended up separating, and he became what I thought he never would, which was a deadbeat father. Of course, I allowed him to be in and out of her life. I will always appreciate what he did for my siblings. I think because I never had that full love and attention from my mom, I lived by her rules even as an adult. What she wanted, I did however she wanted. I was always afraid of disappointing her. I did not know what adult life was, even after I had my daughter. I kept doing the same repeat for years of my life. Listening and doing as my mother wanted.
But when my step-dad told her to act a certain way, she would. Every time my stepdad and I got into it, my siblings already knew how much my mom loved him, so they would try to pick a fight with me. They would try to hit me, or they would really hit me. My step-dad would just sit there and laugh. My siblings' hitting me because of my mom and my step-dad and even how they talked to me had been going on for many years. Again, I will repeat I think I was treated the way I was by my step-dad and others because he already knew I had no one to defend me. My siblings would hit me hard, especially my brother who passed away last year. He was the fighter.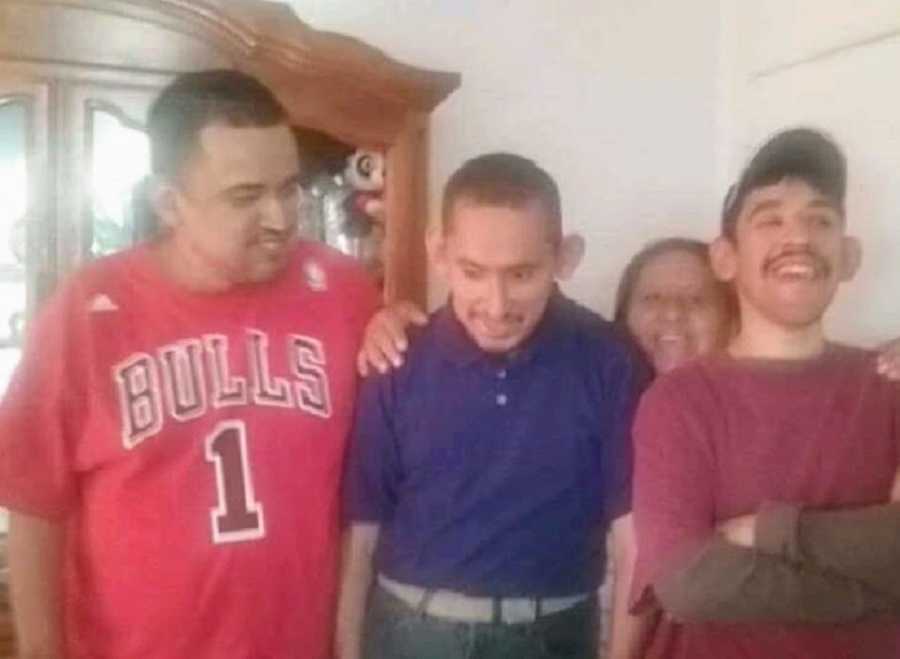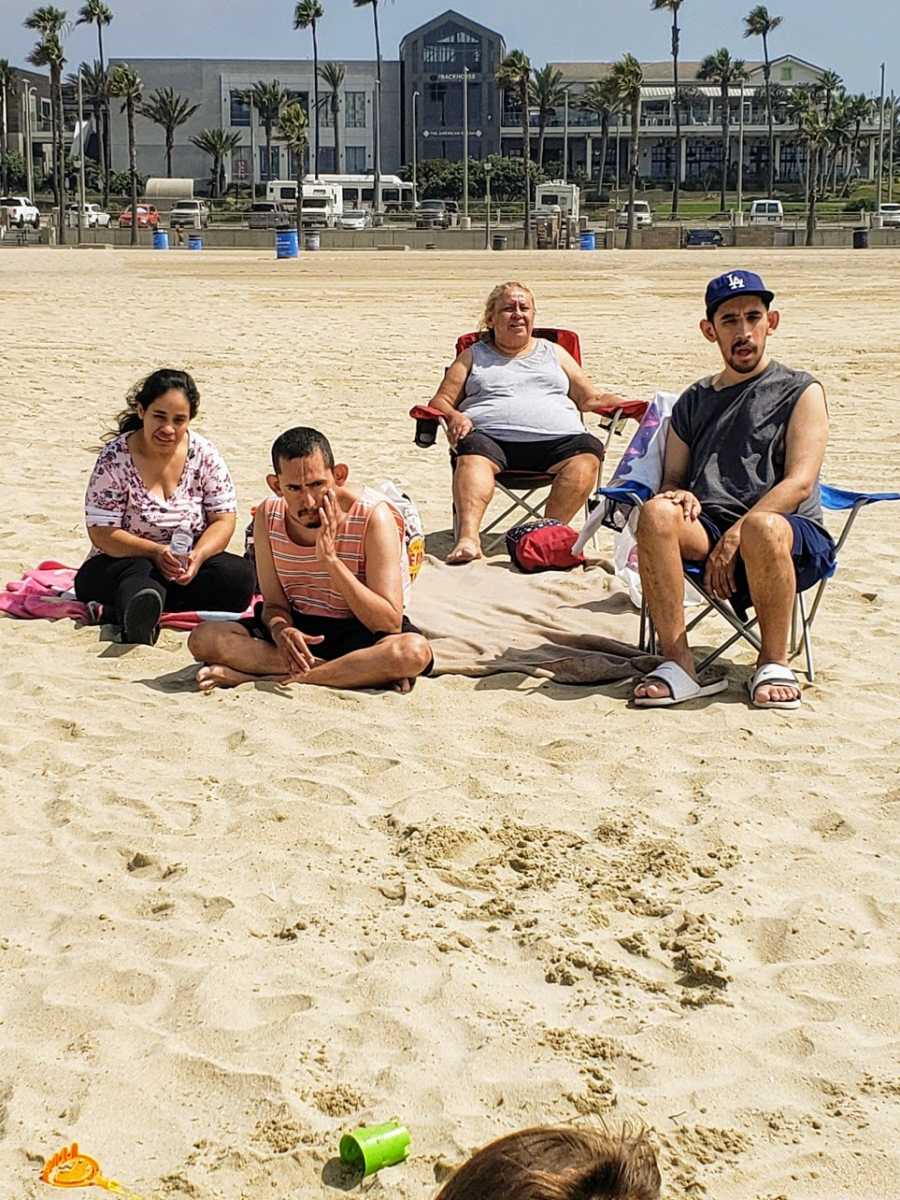 My stepdad took advantage of how my siblings were and how my mom put him first. He would hide the food he would buy from me, or he would tell me not to touch the food his sibling gave him because his sibling owed a lunch truck and would give him the leftovers. I wasn't allowed to touch that, and at times, I wasn't allowed to sit and the same table where he was eating. Sometimes I had to hide the food that I would get in the kitchen because I didn't want him to tell me something, hit me, or throw me out. My mom would have his back for this, my siblings couldn't do anything. I felt like I was born in a world alone and I would cry so much, wishing I had never existed; I would cry wishing the seizure could have killed me.
After my daughter's birth, I was on and off with her dad until 2010, when my daughter was 3 years old. In 2011 I met a man who is now my husband. Even during this time, my family tried to control my life, and because the father to my daughter saw I was moving on, he tried taking my daughter away. I went through a homeless situation that year, at first, with my daughter, then with my daughter and at-the-time boyfriend, but I kept my faith and kept going back to my mother's because I missed her, I missed my siblings, and I missed the abuse. After you live with abuse for so long, it becomes a habit just like anything else.
In 2011, I became pregnant with my second child, who was a boy, and they had me go see a specialist again and the specialist mentioned to me again there was no point to get tested because I was not a carrier of hemophilia and Fragile X. I had my second child June of 2012. I also started college in August of 2012, but I ended up dropping out of college in the spring of 2014 because I was facing another homeless situation, and yes, it was due to being thrown out.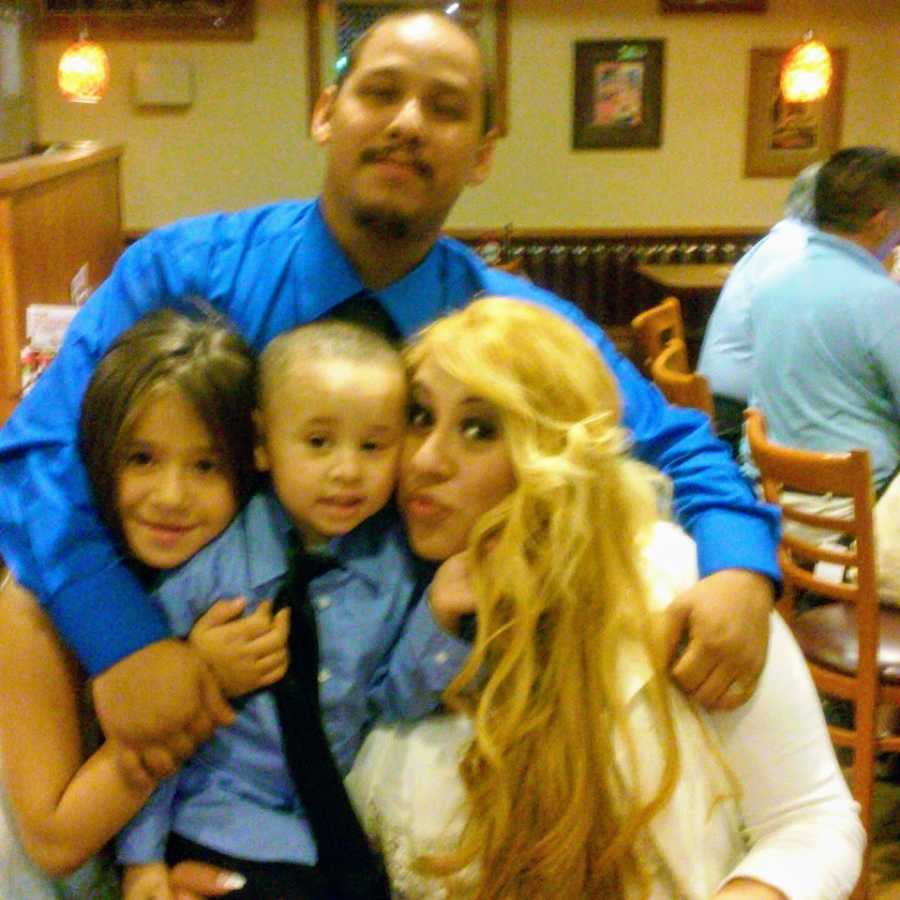 I ended up moving to my in-laws', then renting a place in LA, then back to my in-laws'. Then, I ended up leaving my boyfriend because of how I was being treated. I left him in December of 2014, and we reconnected in January of 2015. I then became pregnant with my last child. Everything was going well: I got married in 2015 as well. But after this, things started to go downhill.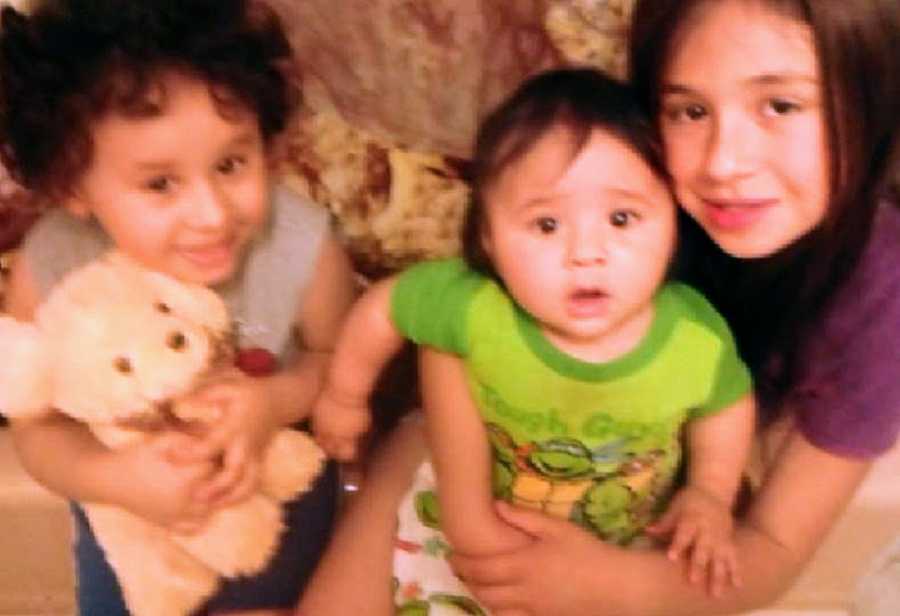 One of my siblings had become infected with bad blood he was given in the '80s, and he ended up getting Hep C. Hep C damaged his liver, and he ended up with cirrhosis of the liver. He had taken Harvoni, which is a medication that takes away Hep C, but unfortunately, it was too late his liver was damaged. His not having Hep C just helped him live longer. They couldn't do any surgeries because of his hemophilia and his mental condition.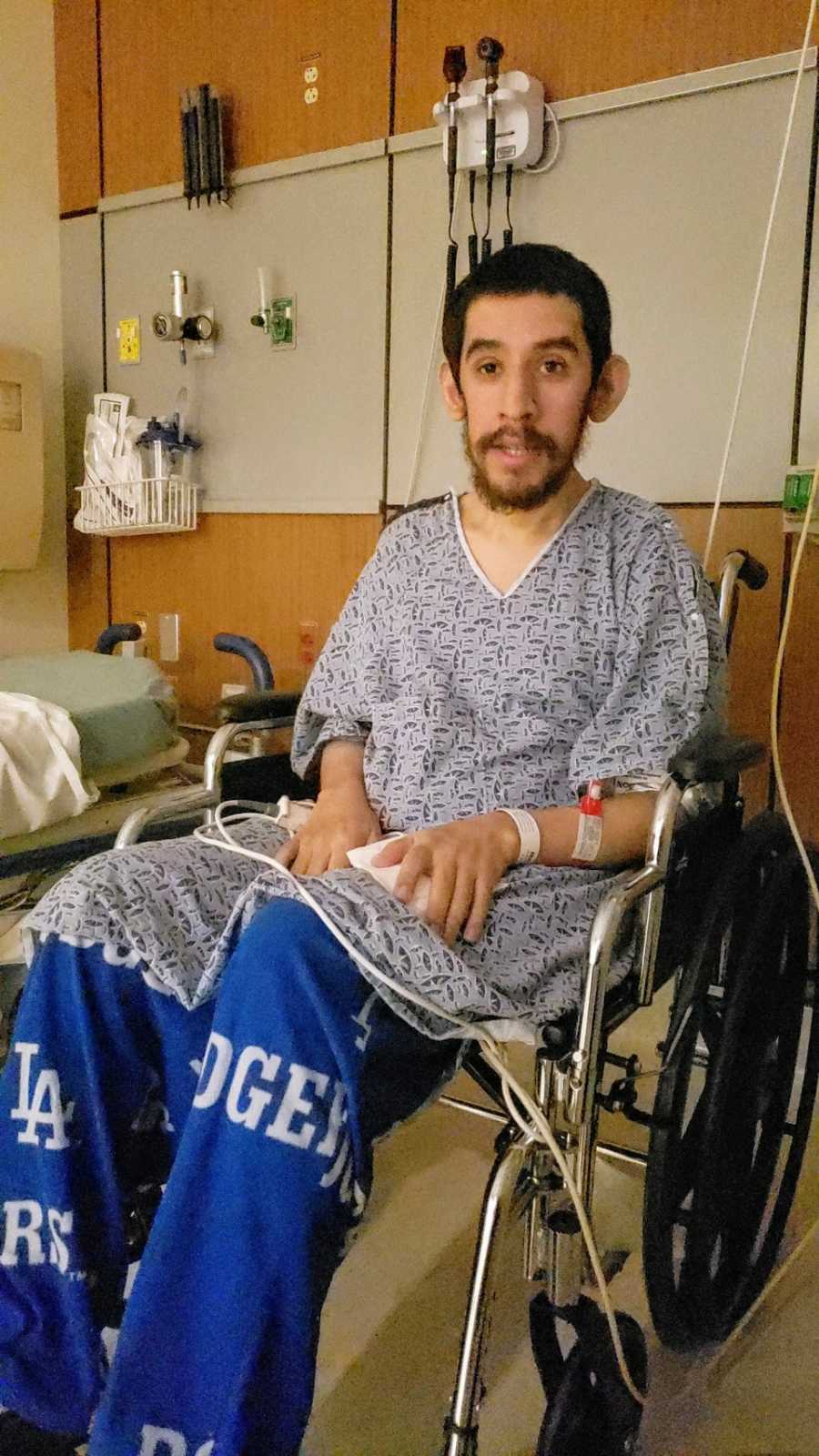 In 2017, my brother was given a certain amount of time to live. The same year, I found out my son had autism, and my husband separated from me because he said I was never living for him, only for my siblings. That he married me and not my family. That broke my heart because I was confused by both. I loved my husband, but I also loved my siblings, and although my stepdad was mean and treated me badly, I couldn't leave my mom and my siblings. I begged him many times not to leave and to stay, but he did it anyway.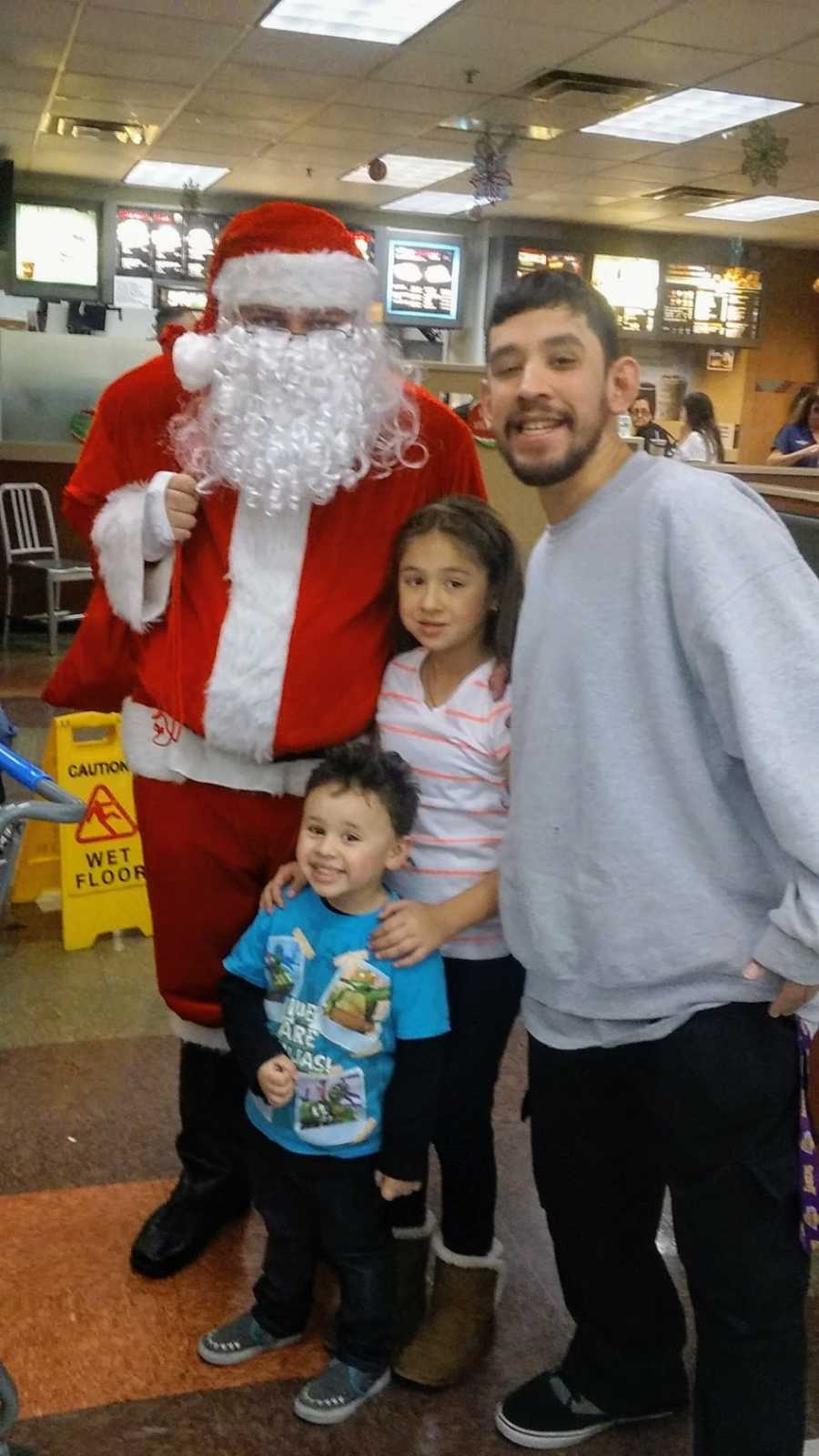 I was stuck with dealing with one brother who was sick and another brother who lived with us who was having behaviors back to back on hitting us. Even my brother who was sick would have behaviors and hit us. I was dealing with my sister having behaviors, with my other brother, who lives in a group home, having behaviors, and with my mother and my step-dad fighting and bringing me into the mix.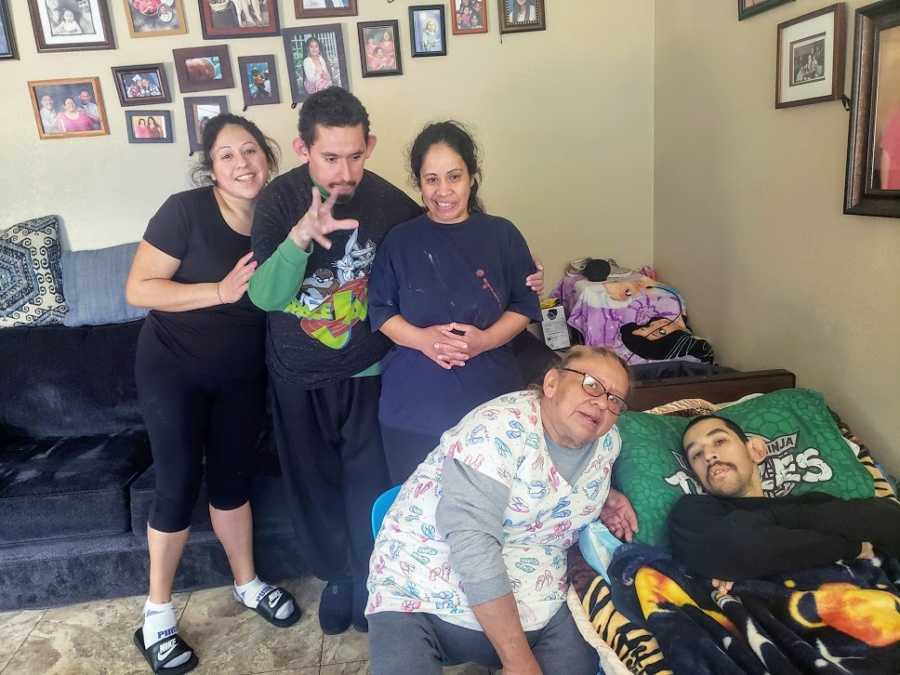 2017 made me even more of the person I am today. That year I faced it all on my own; I never had a family to turn to. I always had to face my hardest battles on my own, and as hard as it is to say, I didn't even have my own mother growing up. I had to figure out the struggle on my own. I had to drag myself through the hardships in order to build myself up to a success.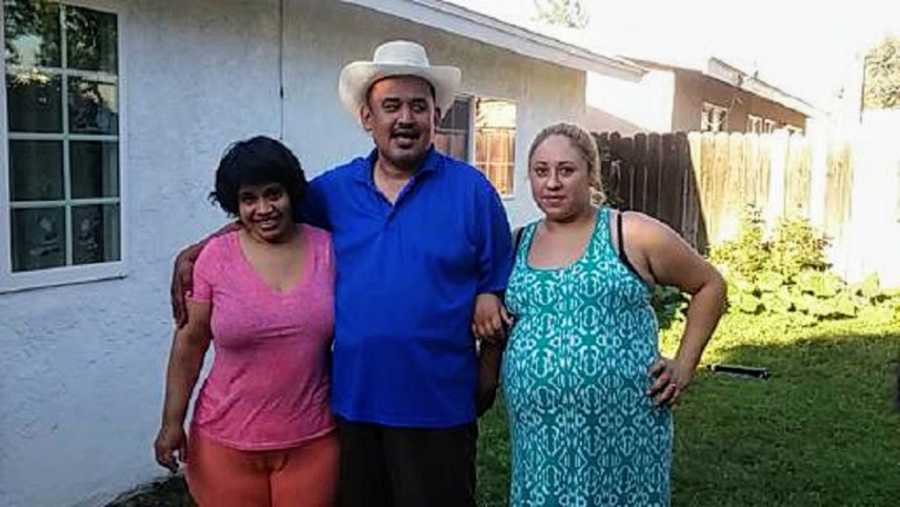 My husband and I both set our differences aside and decided to seek a marriage counselor. After we got back together in November 2017, we've become stronger, and he has become a better father and husband. He helped me so much during my brother's time in hospice. In 2018, my mother finally left my abusive step-dad after 23 years of abuse and after losing my brother last year, too. Seeing everything he had to endure during his battle with cirrhosis and being disabled, I had to repeat to myself, 'If he can be this strong and deal with everything he has, then so can I.'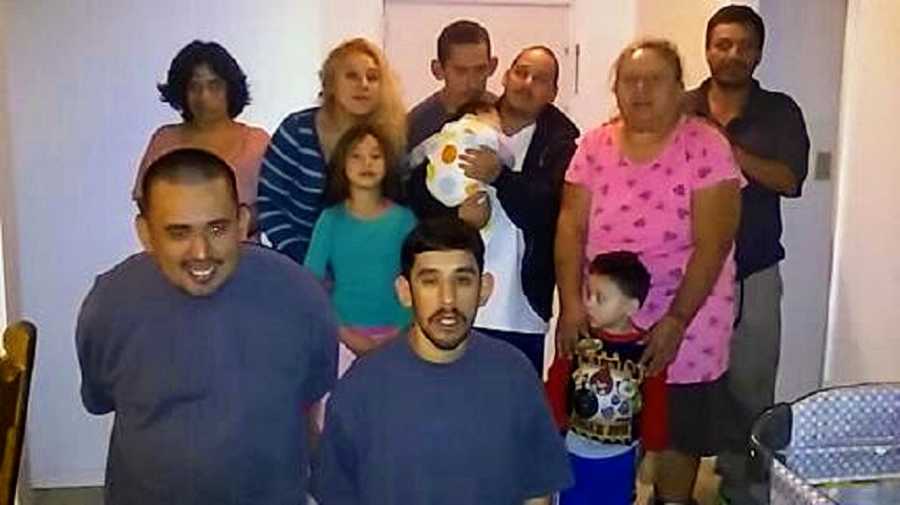 I fight every day to be a better person, and I remind myself every day that life is beautiful. We go through things in life to make us stronger. No matter what obstacles I face, I always use them as stepping stones and never as setbacks. I may fall at times, but I make sure I build myself to double where I left off the last time. I've learned how to infuse when I was 12, and here I am at 30, and now I am the only one who infuses my siblings when there is a bleed.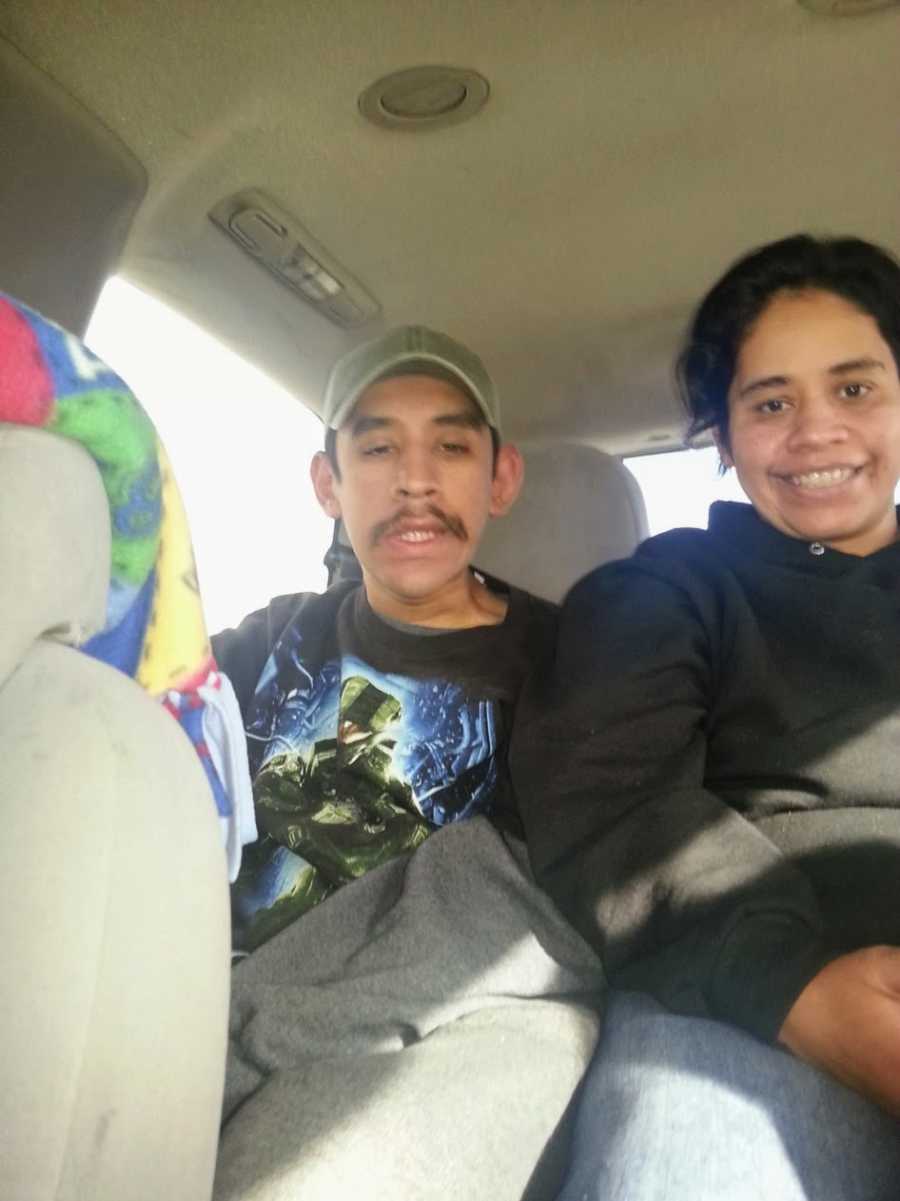 I am currently in school again, and I just graduated with two associates degrees and am pursuing a higher education. I want to be a registered nurse and work in prisons. I want to demonstrate to my kids that it doesn't matter the challenges and obstacles we face in life, we always keep our heads up and never give up. I think my siblings helped me see that there are wonderful people in our world, but we also must help make it wonderful. If there is one thing my siblings taught me since I was a child, it is the meaning of unconditional love."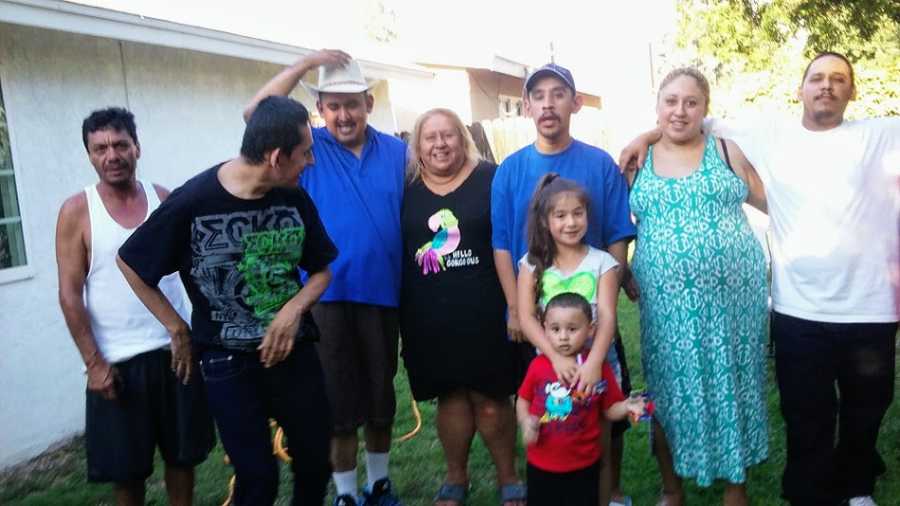 This story was submitted to Love What Matters by Ida Reynoso of Pomona, CA. You can follow her journey on Instagram. Do you have a similar experience? We'd like to hear your important journey. Submit your own story here. Be sure to subscribe to our free email newsletter for our best stories, and YouTube for our best videos.
Read more stories like this:
'She was abandoned with nothing, not even a name. 'There's a 10-day old baby girl,' he told us. 'She has a disease.' She only had 3% of a brain.': Adoptive mom now family of 5, 'We get to be the lucky ones who love them forever'
'You have the perfect family.' That's what they saw. No one could have known what was going on behind our picket fence.': Mom shares life with 2 special needs children, husband's failing heart
'They're gone, we lost them.' A substitute teacher touched my belly. There was no belly. I had to mutter these words.': Couple struggling with Fragile X Syndrome, infertility, finally pregnant with rainbow baby, 'People tell me how strong I am. I wasn't given another choice.'
Help us show compassion is contagious. SHARE this story on Facebook with family and friends.