"My life was mapped out. My story was set. I was married to my college sweetheart. We had 2.5 children, a beautiful home, even a white picket fence in the backyard. Unfortunately, one November day in 2016, that chapter of my story would come to an abrupt end. I would have to turn the page and a pen a new future on a blank sheet, and it would be without my husband.
On that warm November day my husband (Andy), went out for a final adventure on his paddleboard. It was a day that was very unlike November in Minnesota. Even the Sheriff had commented he saw other paddle boards and kayaks out early that day on nearby lakes. Although the air was warm, the water was not. Andy went out that morning of November 26th to paddleboard and take pictures of the lake and island but, would not return home that night.
My story would now include – discovering the empty paddle board, making the call to 9-1-1 to report my husband missing, and then waiting for 3 weeks and 4 days until he would be eventually found in the water. As the weeks passed, the water began to freeze and eventually searching seized. A fisherman who was in the right place at the right time drilled his hole, dropped his camera, and landed on a foot – my husband's foot. Andy was finally found.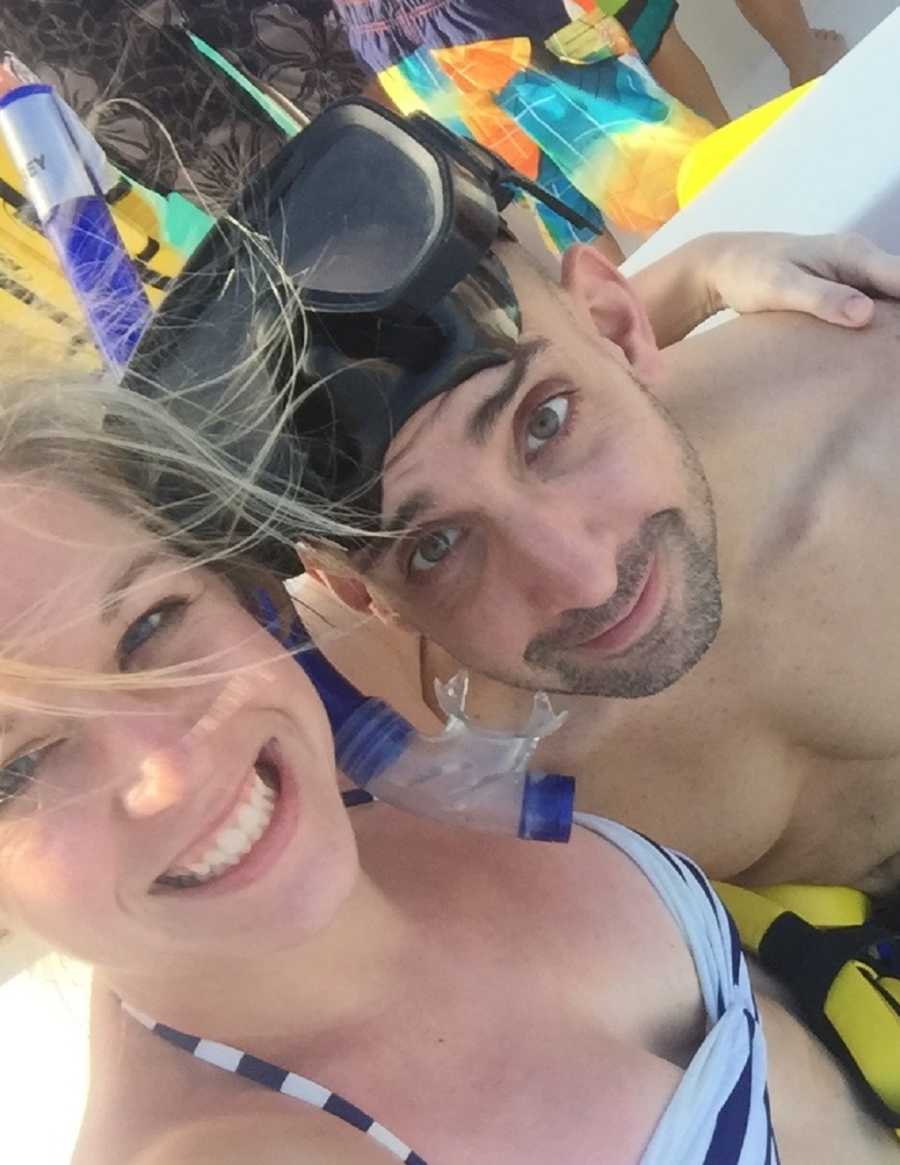 Anxiety and heartbreak of my husband and Daddy to our baby's being a missing person would now come to a close. But a new reality would begin: A life without him. A life where we will never know what exactly happened. We can guess it was hypothermia; we know for sure he drowned but will never know his final thought, word, or movements. We would never get a final hug, smile or goodbye. This new story would now mean I would be giving birth alone and raising 3 children without him by my side.
It's awful, gut wrenching, unimaginable and indescribable pain. Like anyone who has lost a loved one. We always wish that somehow or some way we could hear from them. Just one last time…  So whether you have lost a spouse, significant other, or know someone who has, I would like to dedicate a special letter to you.  This letter is my way of bring a bit of peace to a desperate cause and I am hopeful it will bring healing, love, closure, and mostly a chance to hear that voice you long to hear just one last time…  Here is my Love Letter to the one who's lost.
Dear Snookums, Baby, Sweet Cheeks, Honey, Lover (insert your pet name),
I know it's tough without me, I know it's not the life you choose, I know at times it feels as if you can't go on. But you can, you are, and you need to.
Know that I am with you in your sadness, I celebrate in your success, and my spirit feels joy when you laugh. You are simply the best thing that has ever happened to me and I wish I could be there with you. But for reasons beyond our understanding, I can't. So to you on this day, instead of reflecting on what you don't have, please think of all of the memories of what we did have – because Damn it was good.
Remember when we met? It feels like just yesterday. You looked so beautiful (handsome). I knew I needed you to be mine. All those nights spent talking about our future and a lifetime that we were to spend together.
Our wedding was perfect. I can still picture how your eyes sparkled with excitement and anticipation of a day that was long awaited. I couldn't take my eyes off of you (or hands, ha).
When our babies were born it completed our family. Can you believe we created such perfect little beings? Your smile and my stubbornness all bundled up in a little blanket. It made me love you even more as I watched you hold our little angel.
Can you believe the beautiful home that we created with all the love wrapped up inside? Things weren't always perfect – we both had our little quirks (maybe you a little more) but we always had love for one another. I wouldn't change anything!
We dreamed about growing old together: Vacationing, retirement, babysitting our grandbabies and envisioning where our lives would be and who our beautiful children would become. It was all cut way to short.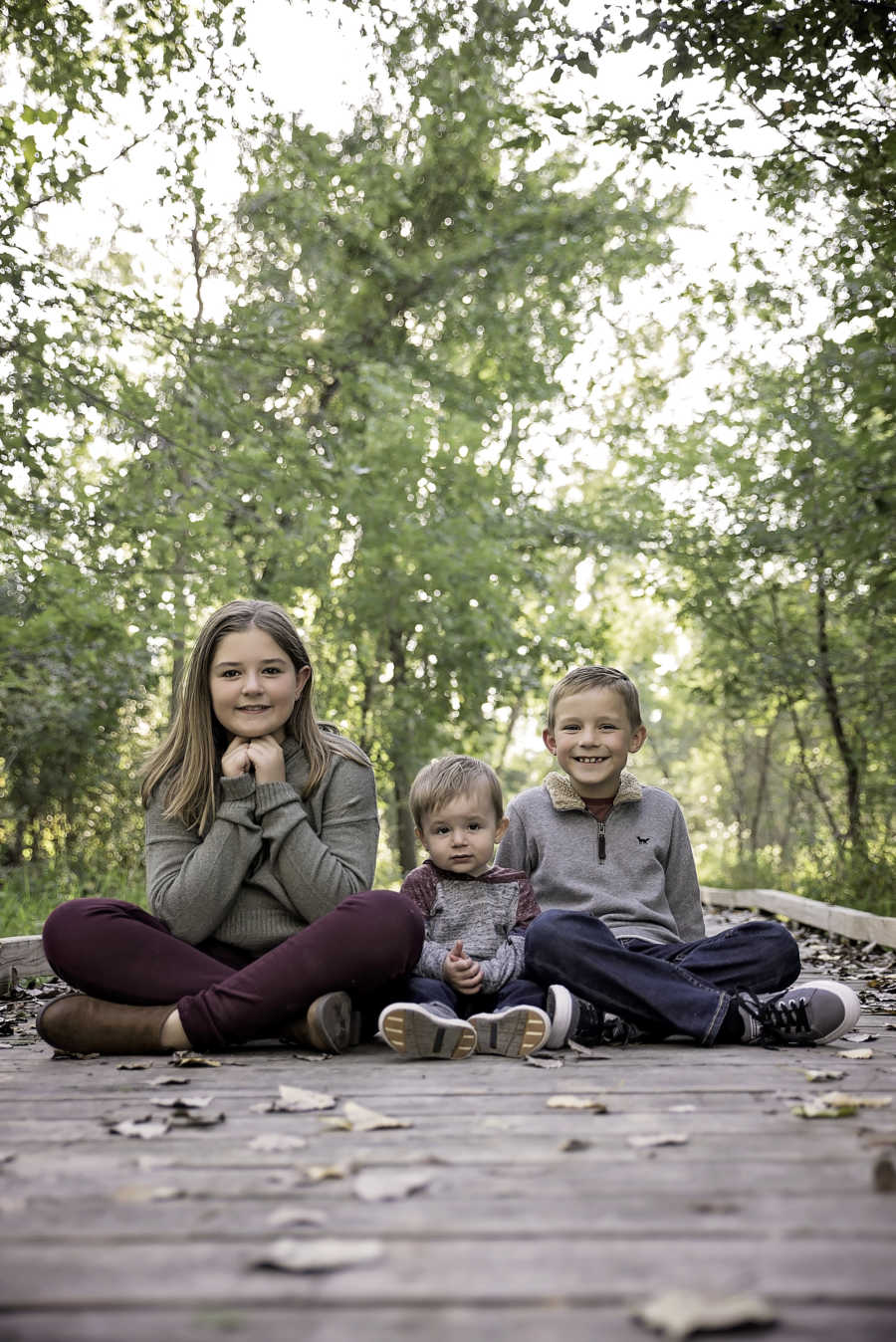 Then the time came I had to say goodbye. I didn't want to go. I can't believe the strength and courage I saw in your eyes. Know I was with you the whole time. Wiping your tears, hugging you as you sobbed, listening as you screamed, and sitting next to you when you could do nothing but sit and stare. I was there then, and I still am now.
Please, my love, on this day and everyday, know you can call to me, look for me, and you will find me. Wherever you are, that's where I am – the little glimmer in our babies' eyes, the wind in your hair, the smile that comes across your face for no reason, the warmth of the sun on your cheek, the deep laugh that comes from your belly (my favorite place to be), and the quietness at night that only you know.
I see the pain behind your smile but I also see the hope in your heart. Please always keep the love we built and shared alive, but not through sadness, anger and regret. Keep my love and memory alive through a Life Continued. Yes it will be without me, but please let it still be one of laughter, joy, silliness, adventure, and love because those are the things that you brought to me.
Love Always and Forever, Your Snuggle Bear, Stud Muffin, Sweetie Pie, Bubby (insert pet name)."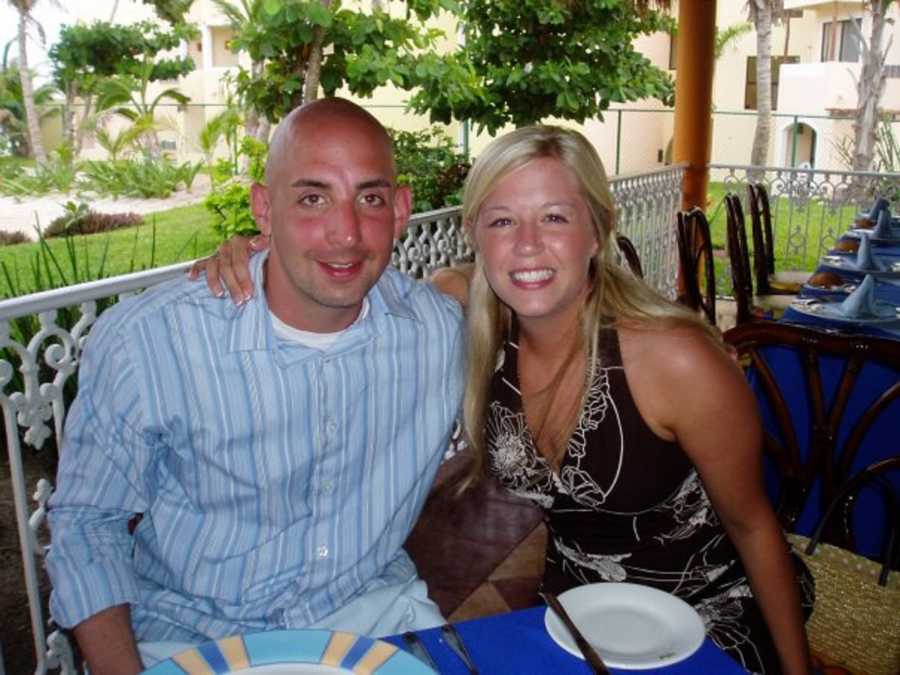 This story was submitted to Love What Matters by Katie Stifter of Waconia, Minnesota. You can follow her grief journey on Facebook, Instagram and her website. Katie has a book about her full story being released Summer of 2019. Do you have a similar experience? We'd like to hear your important journey. Submit your own story here, and subscribe to our best stories in our free newsletter here.
Read Katie's larger journey about losing her husband here:
'Hours began to pass, and still no Andy. I decided to call him. No answer. The calls started going directly to voicemail. Anxiety started to go in overdrive. Then, I saw it.'
Please SHARE this story on Facebook to encourage others to cherish every moment and love what matters most.