When my crew calls me mom, my heart still flutters a bit. I love being a mom, I love being their mom and I love my story of becoming mama. My own journey into motherhood was an unique one, an overnight life-altering shift. That Thursday, just four years ago, started off like any other day. But by bedtime, I was a mom of three little tired souls.
If I could sum up these last several years I would equate it to those little figures, that when placed in water they grow. I was an insta-mom, drowning overnight, growing rapidly at times leaving me slightly disproportionate. Occasionally, I would come up for air and realize I was changing.
My journey has been a long one coming. From a young age adoption was written on my heart. As a child I would secretly hope that someone would leave a baby on my doorstep. I was intrigued and inspired by stories of people in third world countries opening their homes to orphans, collecting them from boxes on the streets and raising them as their own.
I grew up in a home where our door was always open, friends were always over and holidays were a mix of blood and non-blood "family." My parents first and unknowingly instilled in me a heart for foster care, I watched them love well. I loved hearing stories of families being built not by blood, but love. My "plan" was get married, have children of my own and round out the family nicely with adoption. Life didn't unfold that way.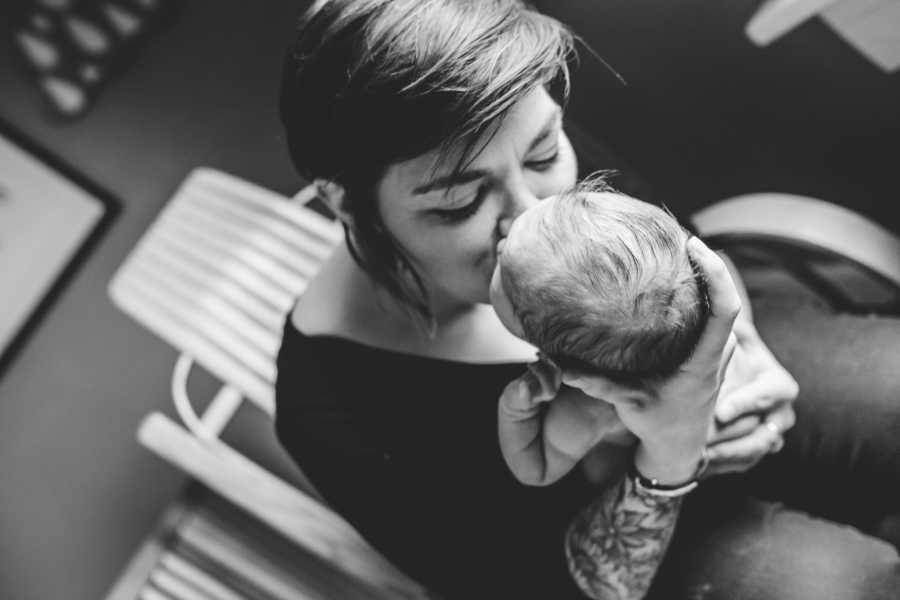 Each year, I got closer to 30 and each year my heart began stirring. I was single and 27 when the tug of foster care came. My maternal heart was beating and the need for foster care is great. Those two things seemed like the perfect pair but I was single and I wondered if I could do it.
The state didn't disqualify me for being single, but I sure did. With my hesitations ringing loudly in my head I decide to press in, not being able to shake the feeling that I could actually do something for this world. I went to an informational meeting and the next thing I knew I was enrolled in classes and well on my way to a license. Could I do this? I was more than qualified, the things I assumed disqualified me, did not. The things I viewed as inadequacies were not in fact shortcomings but realities, things I only needed to work around. I was beginning to realize that I did in fact have the tools I needed, singleness being one of them.
There are moments in life I refer to as touch points, those moments when looking back we realize radically changed the course of our life. Foster care is one of my touch points. It is as if I walked through a door into a room I knew existed, but upon entering I realize I had underestimated the impact those steps would have. The world around me changed and my perspective shifted. I knew I had to do something about it, I simply can't unsee the need. I can't turn away from the eyes of those who need love, stability and safety more than ever.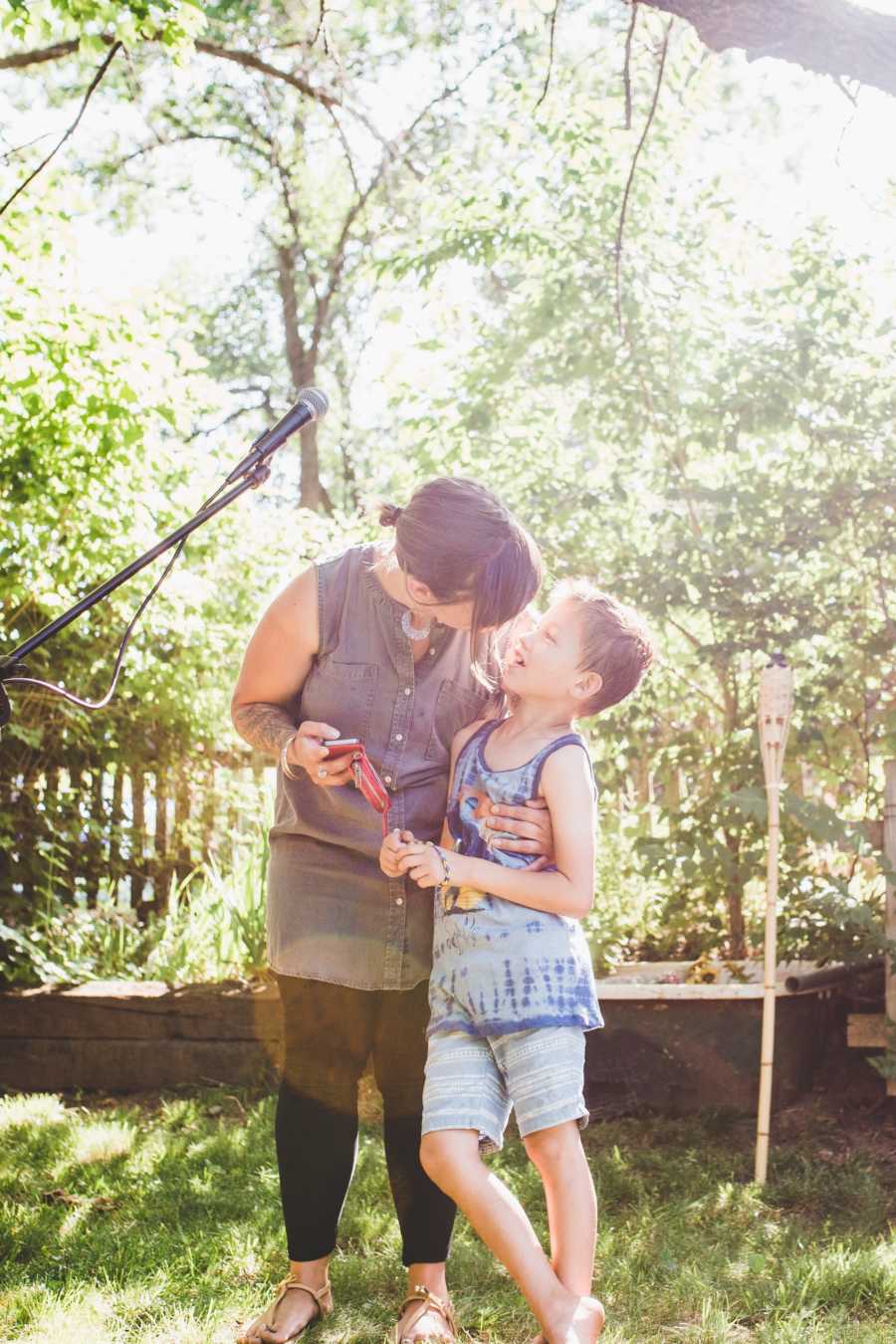 My new "normal" settles in and I begin to do life at a different pace, unable to imagine what it was like before. My days morph from long walks, dinner with friends and quiet evenings, to chaos, sticky surfaces and wet things (so many wet things). Life is not what it once was but somehow I don't notice, or maybe I just don't care. I adjusted and my new life unfolded, and this new title, "mama," ignited in my soul.
Here is a list of ten ways my life has changed since becoming mama:
10 – No more privacy. I always wondered why my mom would lock the bathroom door and scream, "I just want 2 minutes alone." The house is quiet, all the kids are occupied, so I seize the moment to use the restroom. Like a SWAT team following an ankle bracelet, I am found and suddenly, everyone remembers to tell me all the things they never knew they always wanted.
9 – Nights out with friends have evolved into movie nights in blanket forts. I love our community, we have a lot of friends who have adapted with our ever changing family. Friends who come read stories, eat dinner and love us well. I adore our Friday ritual of pizza and movies.
8 – My cute red Focus was traded in for a black 12 passenger van. That step took my final carefree single woman card. I gotta say that I rock that 12 passenger van.
7 – I no longer communicate using complete thoughts or sentences. Parent brain is a thing. I think our brains click on and the hyper-productivity causes speech delay and confusion. I often lay in bed at night recalling all of the half sentences and conversations I said that day. I don't think I have had an complete conversation in 3 years.
6 – I have learned there is no such thing as a lost cause. I have seen bonds built after 9 months of intense therapy. I have seen babies change in a matter of weeks. I have seen fears fade into nothing. There is always hope for healing.
5 – Every thing in my home is suddenly sticky and/or wet. I would say at least 80% of my sentences start with the phrase, "why is this…"
4 – I have fought hard to be a voice for those who have been silenced. I have learned to petition for my children. To advocate for foster care. To allow fears to be shared and stories to be heard.
3 – I hear myself say all of the things, I swore I never would. We all have those phrases we pledged never to say, I say them all and some creative ones I've made up. I love teaching my children irony by shouting, "don't scream at your sister."
2 – My interior design style is a mix of chic meets Montessori preschool classroom, with a bit of glitter for flair. I have learned to create a space that encourages learning but also doesn't scream mom. This past week, we had a craft gone bad and ¼ cup of glitter was spilled on our carpet. As we all know glitter spreads like wildfire, so these days our home has a bit more shimmer.
1 – I have seen first hand the joy of intentional love building a family. Bringing my children into the future plans for our family has been beautiful. We continue to open our home to foster care, however now we are doing it together. It has been a joy watching my children welcome in new little ones, they do so with such warmth, love and grace. I am praying I raise a few kids who are a little more kind, loving and open because of foster care. That they would be secure in their future while always aware of their past. Reminding them to always remember everyone has a story.
There are times I forget these babies, in fact, did not grow inside of me. We get into such a rhythm enjoying life, and something happens and I am reminded I am not their only mom. That realization is heavy, it is a sharp jab, that jolts me to my core, it is something I grieve, not for my sake but theirs. No matter how beautiful our story is, it is because of brokenness. The brokenness that beckoned their parents away and left deep wounds on their souls. Scars forever there, reminders of their past.
Our story is unique, a little messy, yet filled with beautiful glimpses of redemption, restoration and purpose. I am changing, and it's because of them.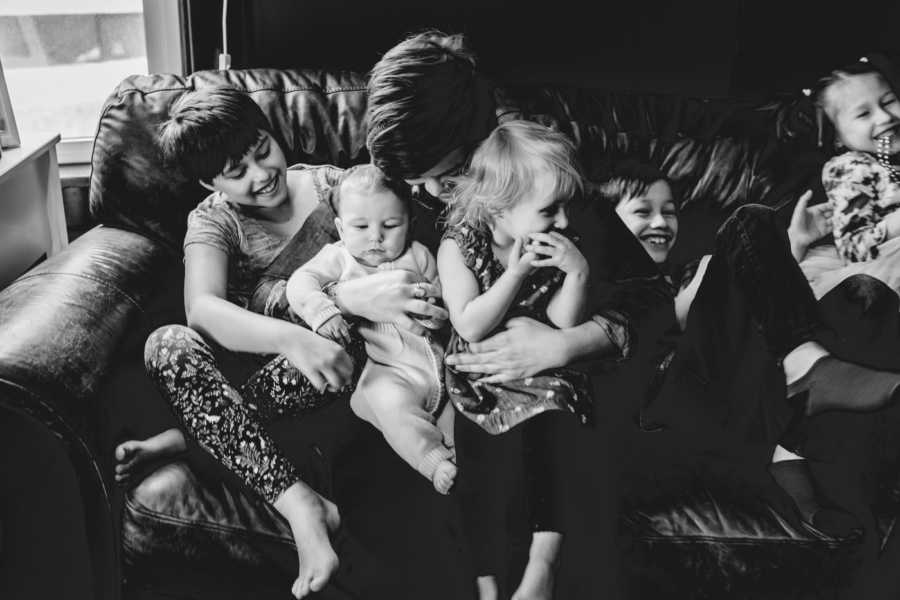 This story was submitted to Love What Matters by Julianna Klepfer, a 30 something, single, foster/adoptive mama. She lives with her crew of seven, ages 11, 9, 7, 4, 3, 18 months and 6 months, their two dogs and 6 chickens in the hills of Iowa. You can follow along with her ever changing family at My Joyful Broken Heart.
Help us show compassion is contagious. SHARE this beautiful story on Facebook with your friends and family.