Becky Gacono of Annville, Pennsylvania, chronicles her mother's dementia journey each week for Love What Matters. This week one of their family's exchange students, who has continued to visit over the past 40 years, returned from Switzerland for a surprise visit. The joy and love was instant, and in a moment of clarity, her mother said his name.
"Last week we were able to surprise mom and dad with someone they love. Leon arrived from his home in Switzerland to spend the next few days with mom and dad. Forty years ago they opened their home to Leon, a young man from the Netherlands, who was here for a year as an exchange student. That same year they also had an exchange student, Tarja, from Finland. At the time we had know idea they would become as much a part of our family as their other children, and as a brother and sister to all of us.
Dad was so happy when Leon walked through their door at their new assisted living home. Mom was sitting on the recliner staring. We knelt beside her and told her Leon was here. She was awake and seemed to be in a mood to say a few words which usually means she was having a good day. We moved around the room doing some things as Leon talked to dad. Eventually Leon sat beside mom to visit with her. It was magic.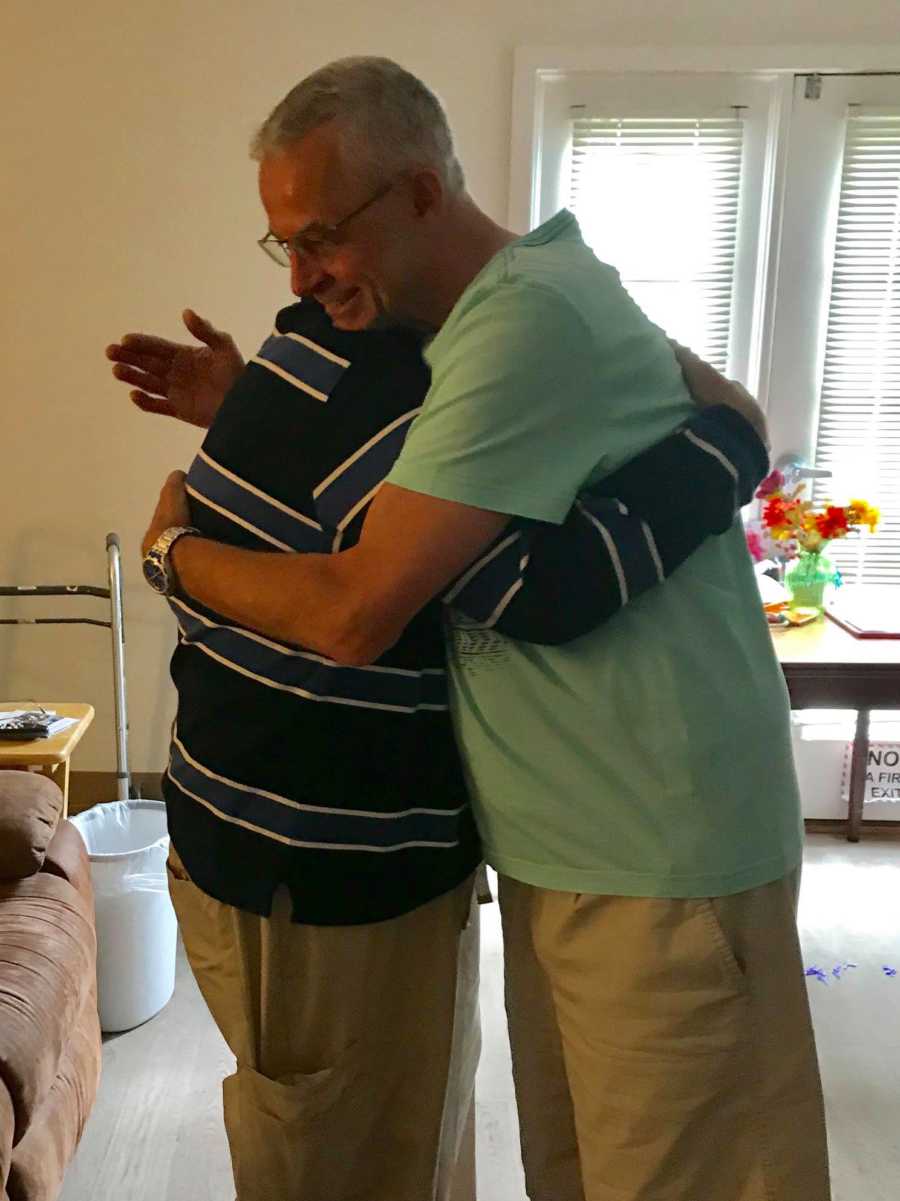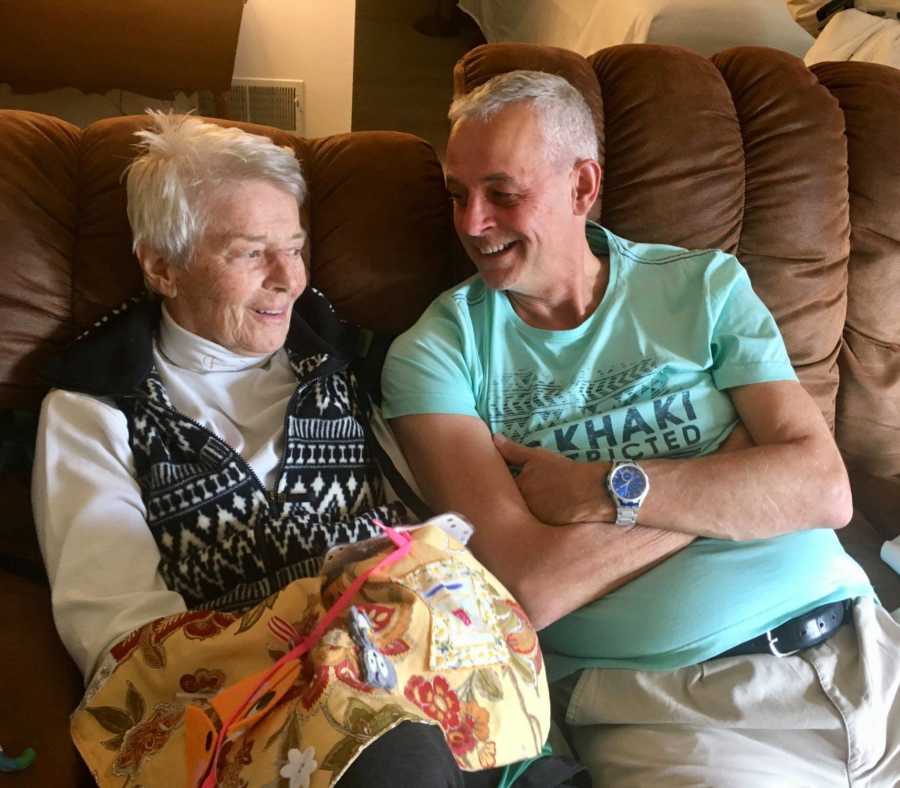 She wasn't looking at him but she was saying things. Not much that made sense, but lots of words. She was smiling. She was giggling. And then it happened – she started humming. Mom always hummed but she hasn't hummed for a long time. We were all beside ourselves with the happiness Leon was bringing her and how she was letting him, and all of us know, she knew he was there and she knew who he was. We soaked it all in knowing it all may be fleeting.
We stayed for awhile and enjoyed the words, the giggling, the humming, as Leon sat next to mom holding her hand, leaning his head on her shoulder and talking to her. She was happy. Leon was happy. And my sister Mary Ann and I could barely contain our joy watching mom reappear, albeit for a few moments. We are no longer greedy, we are happy for moments.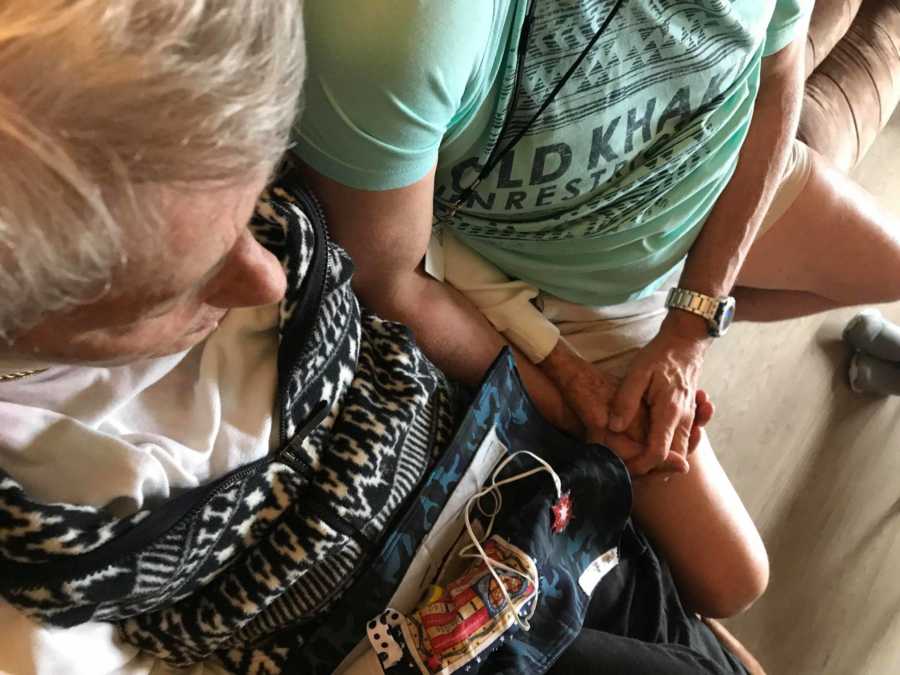 Mary Ann and I said our goodbyes. As Mary Ann leaned in to kiss mom goodbye mom says, 'Leon.' What? She said his name. Mary Ann says, 'Mom, you don't even say my name anymore.' We all laughed and realized it was the best word we had heard in a very long time. A name. A connection. A part of our lives mom grasped, held onto, and shared with all of us. What a gift one word became to all of us.
Leon stayed behind with mom and dad to catch up. They could not have been happier. Over the next week he returned to see them each day. To visit. To listen to dad's stories over and over again. To sit with mom and hold her hand. To take dad on adventures. Dad was beside himself – his boy had come home to see them and the timing could not have been better.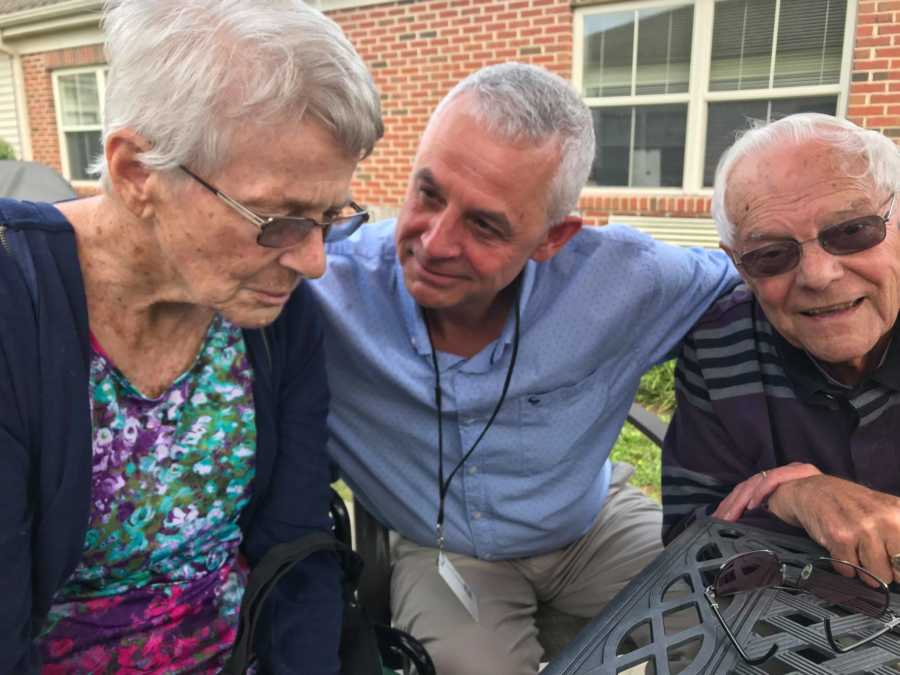 We had a wonderful week with Leon also. We spent time laughing and reminiscing. We caught up. We talked about mom and dad and how their life affected our lives. We were happy to be together. We were happy to be with someone that loved mom and dad the way we do.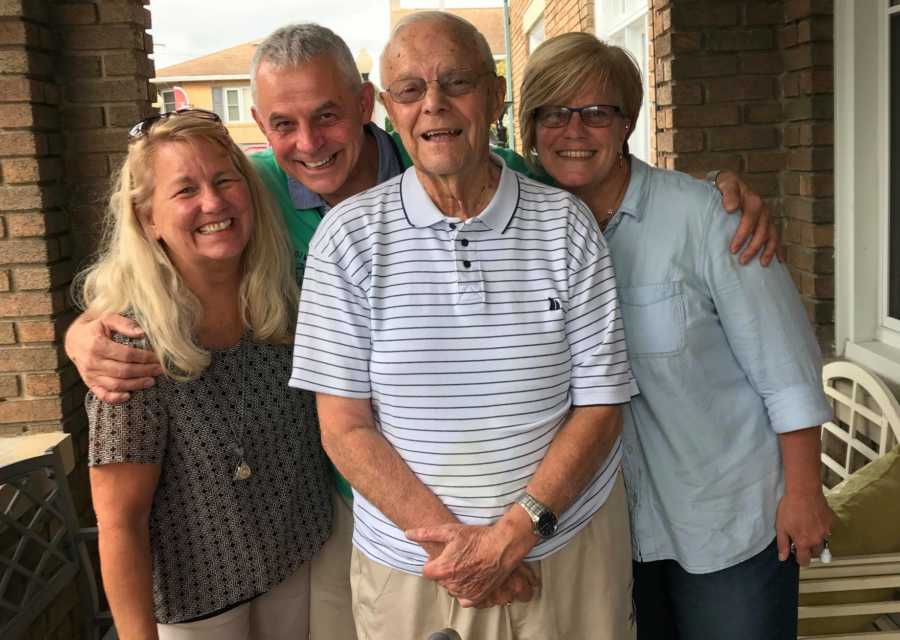 As we all know, all good things must come to an end – at least for awhile. Today we took Leon to the airport. We aren't sure how mom and dad's day will be tomorrow as there will be something missing from their lives once again. We will try to fill the hole that is left when someone you love is no longer there. But we also know it won't be the same.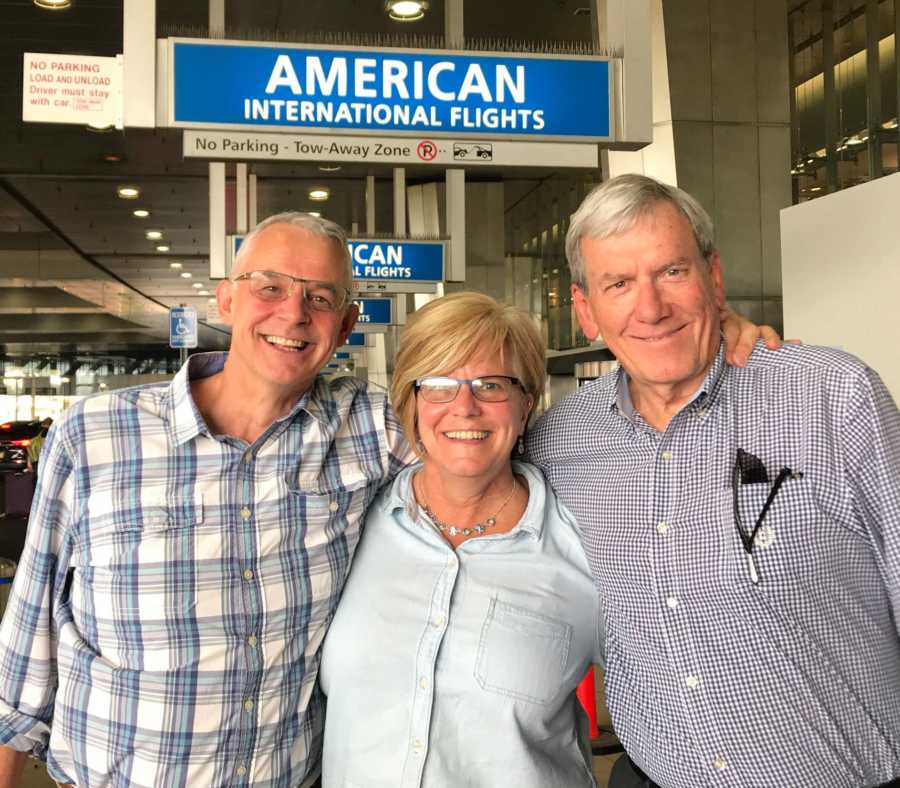 Once again, I am reminded how blessed we are to have them as our parents and realize there are people around the world tonight that are feeling blessed to have them in their lives too. That is quite a testament to a life well lived if you ask me."
This story was submitted to Love What Matters by Becky Gacono of Annville, Pennsylvania. She is chronicling her mother's dementia journey on their Facebook page, Our Journey Through Our Mom's Dementia.
Read more of Leon's story as an exchange student with their family 40 years ago:
40 years ago my parents were asked if they would have an exchange student. I wonder if they knew the doors it would open to all of us?
Submit your own story here, and be sure to subscribe to our best love stories in our free newsletter here.
Do you know someone who could benefit from this story? SHARE on Facebook to let them know a community of support is available.