"O'Shea has had nothing but an uphill fight from utero.
While Osteogenesis Imperfecta (people with this condition have bones that break easily, often from mild trauma or with no apparent cause) is rare, it's not uncommon for medical professionals to see.
But the thing about O'Shea is he's always been different. His story has always felt a bit crazy and unique.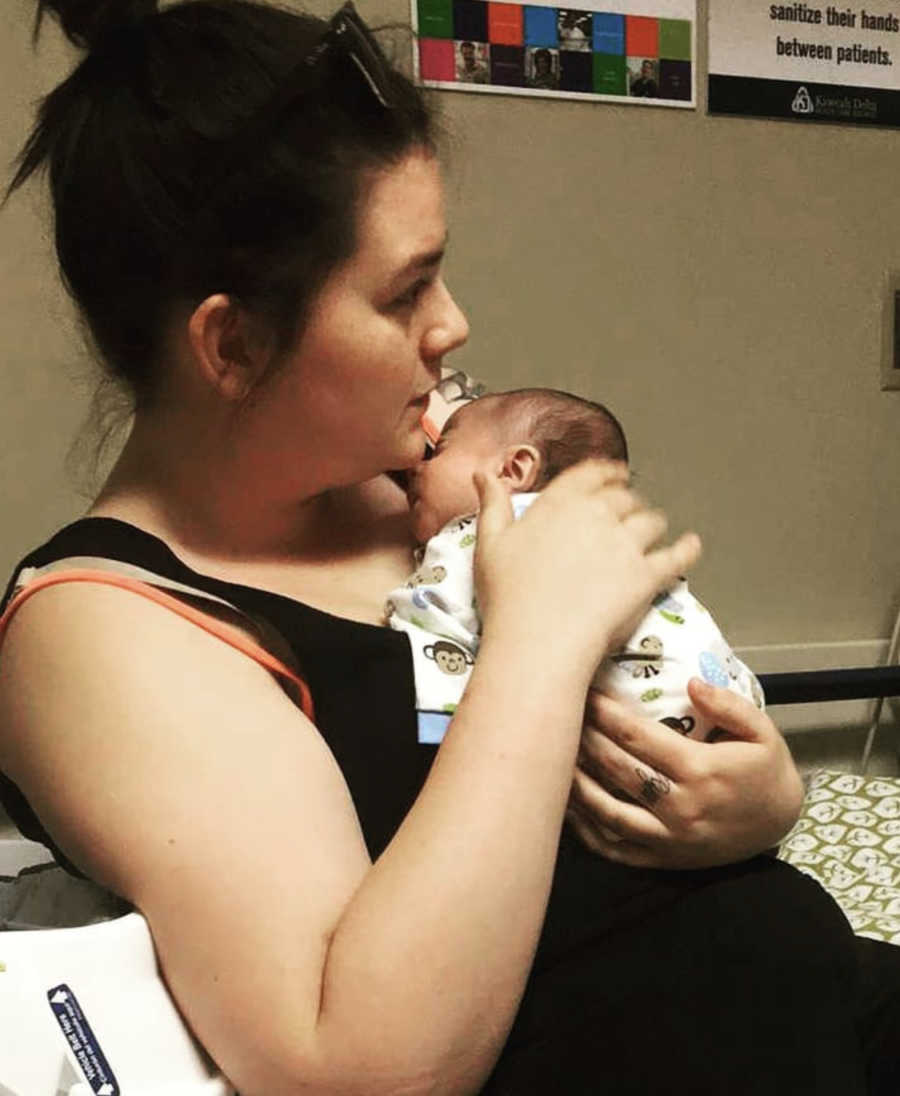 It's unheard of to have such a severe type of OI, where there are fractures in utero, there's severe growth delay, bowed limbs, a small deformed chest, etc. It wasn't detected until 35 weeks. My pregnancy was very different than any other OI mom I have come in contact with. I didn't learn anything was wrong with my son until 2 weeks before I had him. It went from 'something might be wrong with his foot' to 'he is completely incompatible with life'. But O'Shea had other plans.
I had doctors in front of me telling me he probably has Type 2, the lethal form of this horrible disease. We waited for the genetic results to come back knowing every hour could be his last. Two weeks go by and everyone is saying, Okay this can't be Type 2. He'd be dead by now, right?' Nope. It was Type 2. The genetic team was heartbroken for us.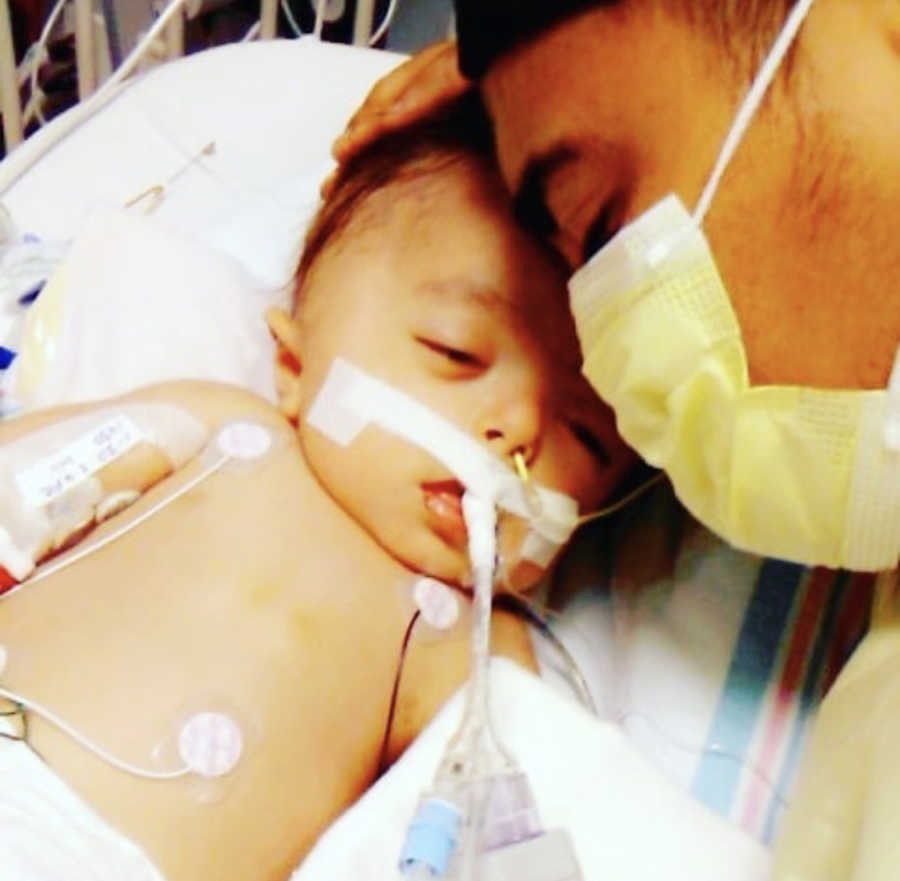 We were given a packet about the disease. Everything said lethal or incompatible with life. That they would die in their first few weeks of life. How? Why? This angel fighting so hard to be alive and you're telling me has no chance? Because his DNA says so? Because medical books say so? I so wanted to believe it just wasn't possible. He wasn't going to die, he was going to show everyone that he can live a happy and full life.
And guess what…he did! He was constantly making miracles happen. Doing things beyond even a moderate type of OI can handle. He wasn't even fracturing bones. 'How? Why? How is a Type 2 walking in a gate trainer with no major fractures?' I asked myself. Then it happened. His femur broke and the respiratory infections came.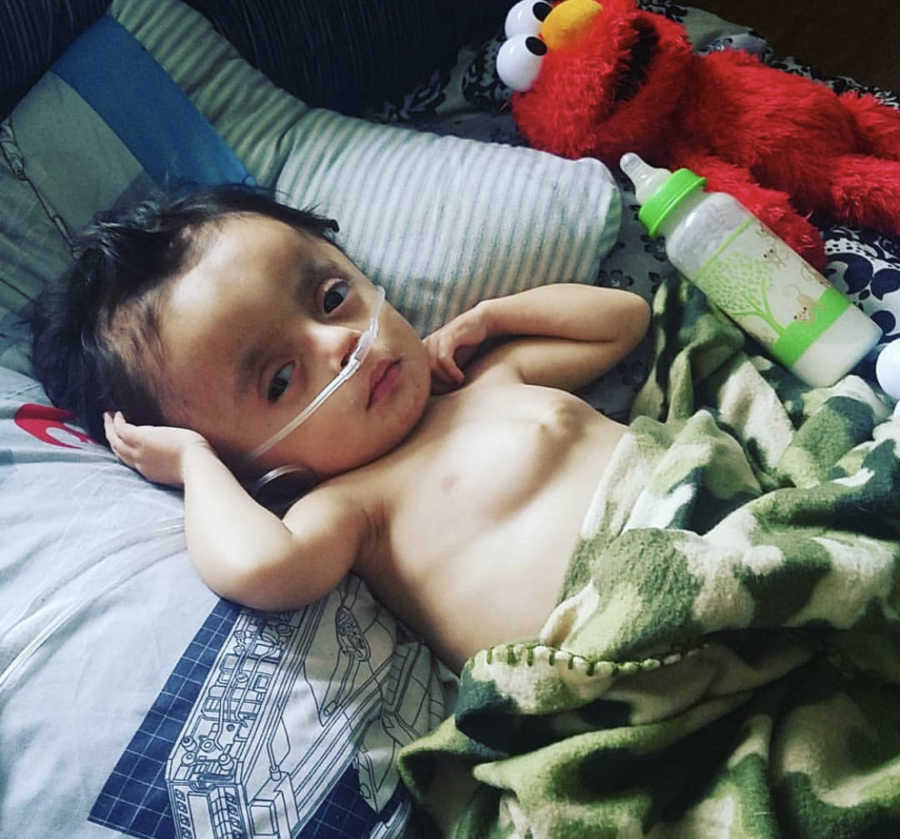 We were at the hospital. He is 2 years old and the doctors are in front of me again. 'This is how it goes, momma. I am so sorry, but you've been extremely lucky to even have him even this long. He's been a miracle. But this HMPV is going to take him. It's time for everyone to come see him.' HOW? WHY? How can this warrior make it this far, only to have a virus take him! To watch him decline right in front of me. This can't be his story. He is a warrior.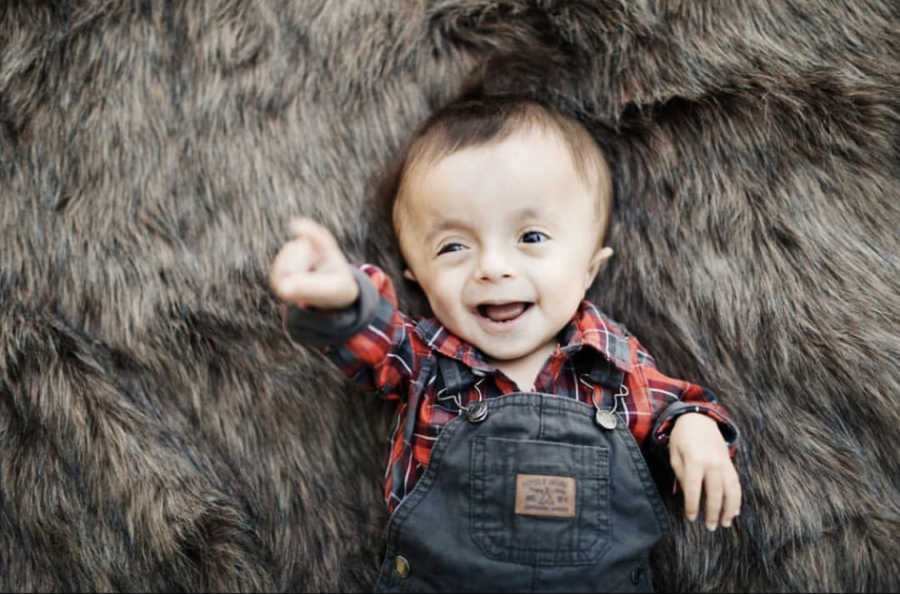 And he was that warrior! He overcame the issues yet again! This is why it's insane for a doctor to ever look you in the eyes and say your child is going to die. To remove all hope? Never. O'Shea is living proof that you can literally have everything stacked against you. All the odds showing your defeat and yet you rise. The smallest, most brittle body in the world is showing the medical world they are wrong.
Don't ever give up hope, don't ever quit fighting. Your future is yours, no doctor can determine the possibilities of a warrior child's life. They make their own rules."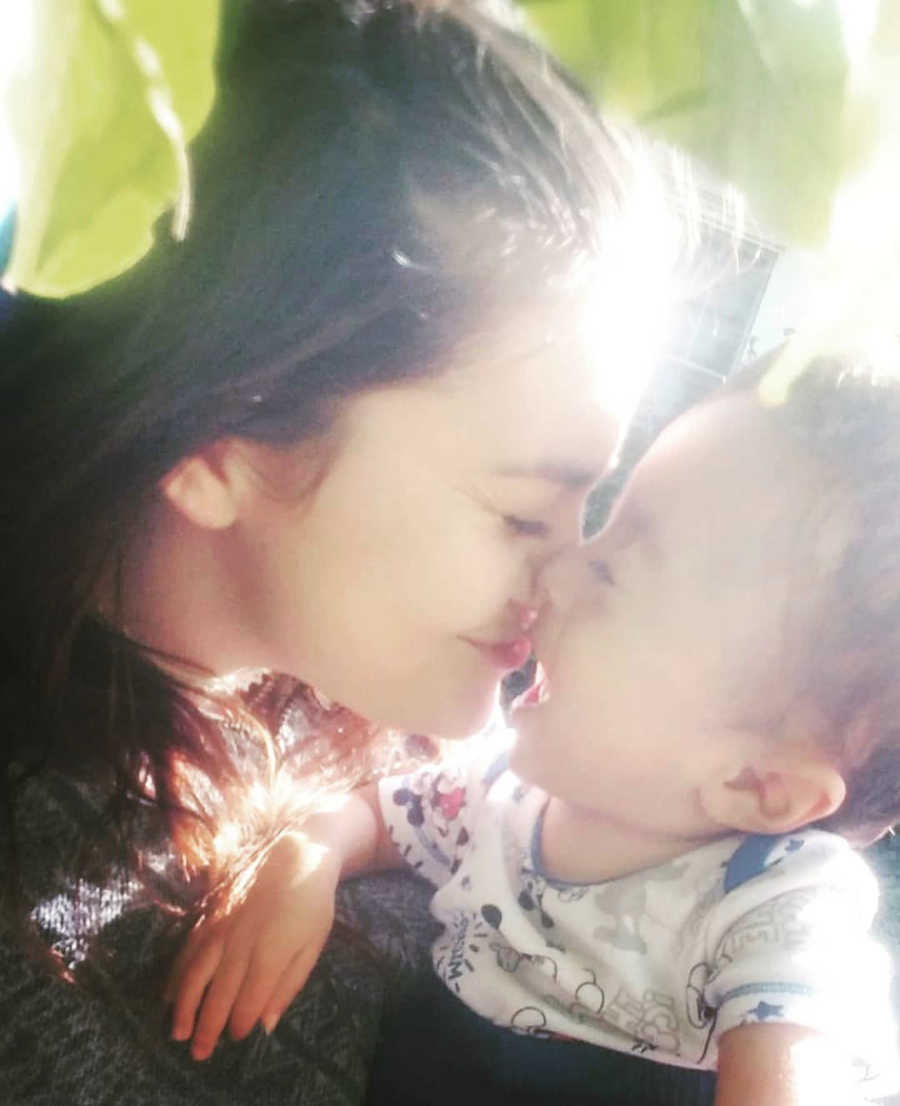 This story was submitted to Love What Matters by Taylor of Ivanhoe, CA. Follow her on Instagram here. Submit your own story here, and be sure to subscribe to our free email newsletter for our best stories.
Read more beautiful stories about children overcoming illness here:
'I don't want to be here! People get bad news in these rooms!' My son's leg was rapidly turning black. 'Your son is the sickest kid in this hospital right now.' Mom shocked by horrific diagnosis after being told it was a 'regular bug'
'She was perfect, the kind of baby other mothers are jealous of. Until she wasn't. We felt lost on how to 'fix it.' I quit my job. My husband ran out of sick days.'
Please SHARE this story on Facebook and Instagram to encourage others to live life to the fullest.