"Hey, Kid. I just hope your heart (fully) recovers from this.
You don't know this, but everyday your mama here? Well, she finds herself walking a fine line between wanting to keep you informed and involved, while at the same time trying to protect you from the ugly as much as I can.
I mean, it's a lot for me (as an adult) to wrap my head around. So many questions; so many unknowns. I've never went to bed feeling so tormented; I've never woken up feeling so heavy.
I cannot imagine how your little body is processing it all.
You see, I've been taught since you were born that routine would be the thing that would make you feel loved, safe, and secure. Yet there's been so many changes happening for you right now in just a small amount of time. From being unable to visit your family, not being able to go to school, unable to attend basketball practice, and (last but most definitely not least) you not being able to be with your friends…
Well, the reality of it is that your life looks nothing right now like it always has.
So then my mama brain? Well, my mama brain then goes to those places where no mama brain wants to go. Does she feel loved enough? safe enough? secure enough?
I can only hope that as time goes on, you will focus not on what wasn't present in your life during this, but rather you will focus on what was (on what always was).
And that is parents who love you bigger than any global pandemic.
Just as we have walked together through these last few days and weeks (and well, life, really), we will finish this off strong, and finish it off together.
There are maybe others who are doing this differently than us and that's okay (for I hope that everyone is doing whatever works for them right now).
But me + you? We are going to do what works for us.
And somedays that may look like baking in the kitchen, walking in the sunshine, or talking over tea. Other days that may look like unexplainable tears, frustration over the little things, and the aching desire for things to just 'go back to normal.'
But I promise you this:
Whatever the day looks like, I'll be there.
(I mean, maybe I'll be there behind a locked bathroom door for five minutes while I just catch my breath through the crazy and quickly wipe away my tears, but I'll still be there.)
You know, now that I think about it, maybe the experts had it wrong all along. Maybe making you feel loved, safe, and secure has nothing to do with routine, nor with schedules.
Maybe, just maybe, it has everything to do with us.
Loving on each other hard, even when (and especially when) the world is going bonkers.
And if that's the case, your heart?
Well, Kid, it's going to be just fine."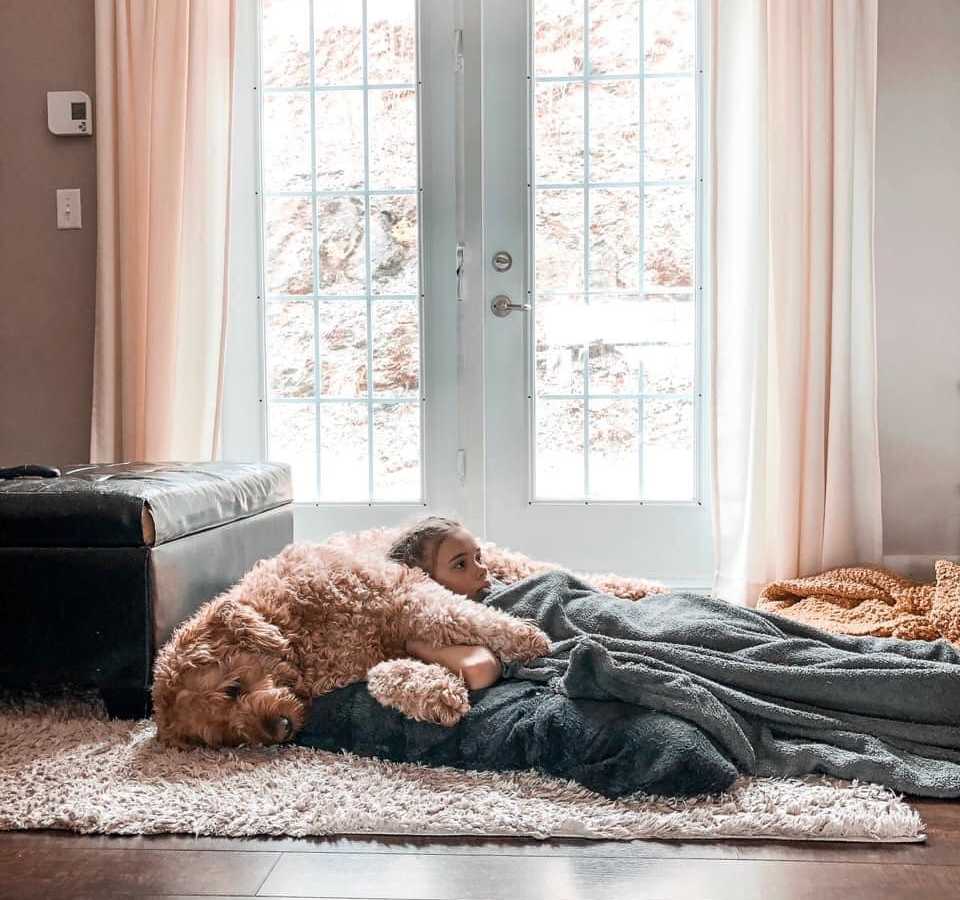 This story was submitted to Love What Matters by Heather Delaney of Love Always, Heather. You can follow her journey on Instagram. Submit your own story here and be sure to subscribe to our free email newsletter for our best stories.
Read more from Heather:
'I'm not a good quarantine mom. There are no school charts, no stickers for rewards. No fancy math sheets printed off Pinterest.': Mom says 'give yourself grace, you are doing enough'
'He doesn't buy flowers or cook romantic meals, but he always pushes the grocery cart.': Woman claims 'love is found' in small gestures, learns to accept husband as is
Spread beauty and strength for others. SHARE this story on Facebook with family and friends.