"Motherhood can be lonely. After that newborn baby smell wears off and the casseroles stop coming, everybody else's life goes back to normal while you're at home caring for this tiny, new person. You adjust and your sense of normalcy shifts, but it can still feel very isolating. So you join Mommy and Me classes, have playdates, and occasionally sneak away for a night out if you can manage to stay awake that long.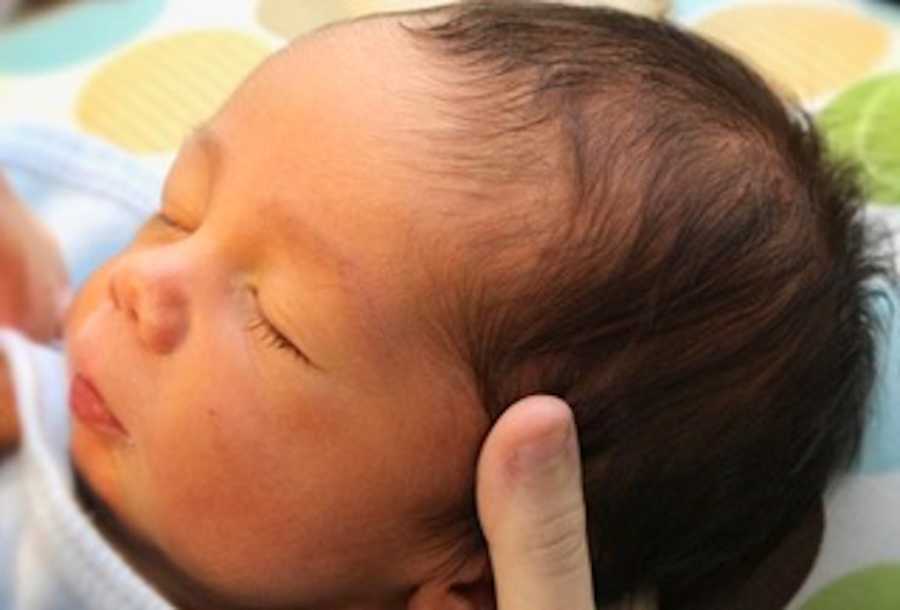 But what do you do when your baby has special needs? How can you go to a Mommy and Me class when your child screams at the tiniest of new sounds or environments? How do you have a playdate when seeing your child next to one of his 'normal' peers breaks your heart even further than you thought possible?
We knew within 24 hours of my son being born, something was wrong. An initial eye exam showed he had bilateral cataracts (yes, like old people get) and we immediately scheduled surgery. I was disappointed, devastated, and terrified. Who thinks this is something you need to worry about when you have a baby? I knew parenthood would be full of sleepless nights and lots of crying and stress, but not like this. He was also diagnosed with hypotonia, which means he had very low muscle tone and struggled with even the most basic of motor skills. The next few years were filled with multiples therapies, surgeries, specialist appointments, and a child that was healthy and developing but at a total snail's pace.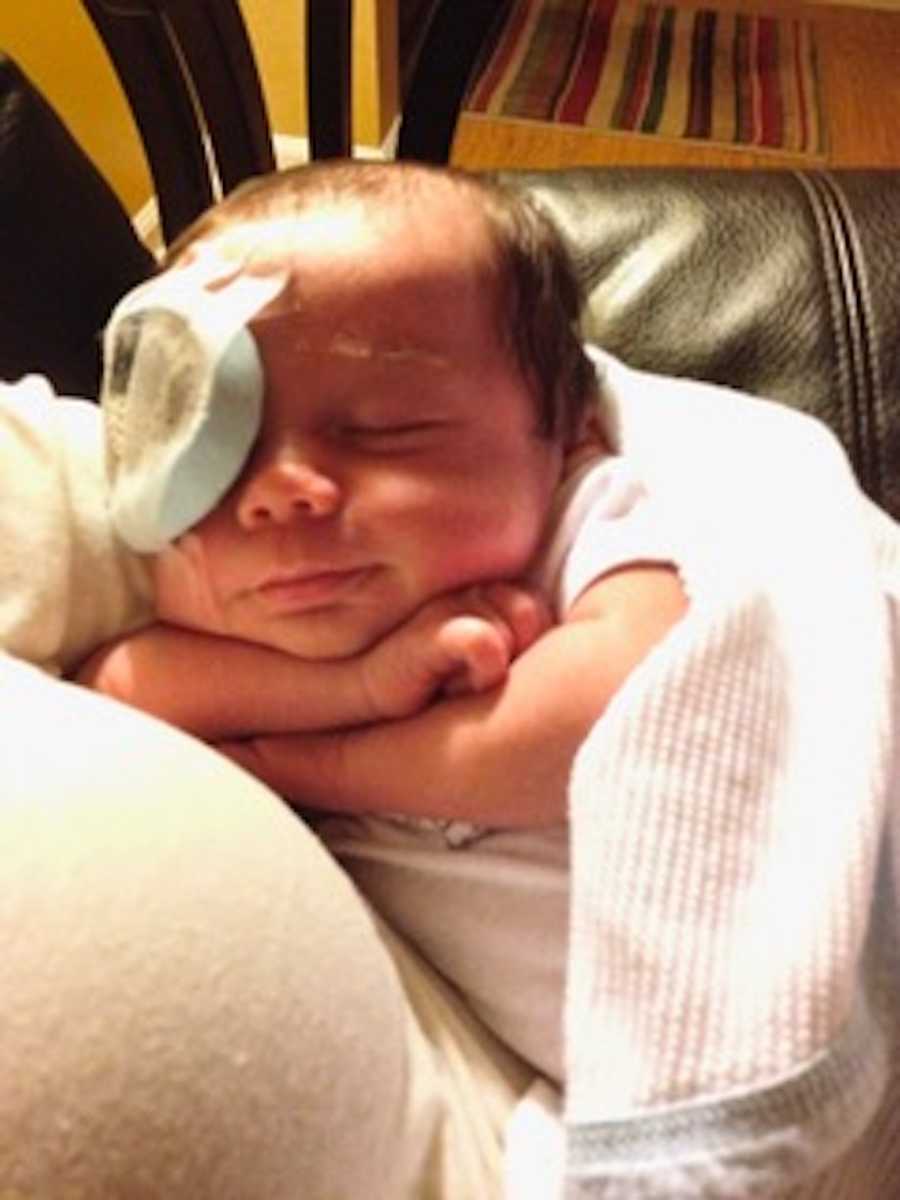 My husband and I have a very solid, supportive marriage. We are always the ultimate team, but I felt so isolated. He went to work every day and got to be around people, while I couldn't even take my son to a playgroup without both of us ending up in tears. I watched as all the other new moms we knew got to have normal kids without a care in the world. Each kid develops at their own pace, but it's different when you know there is something wrong with your child that you can't figure out.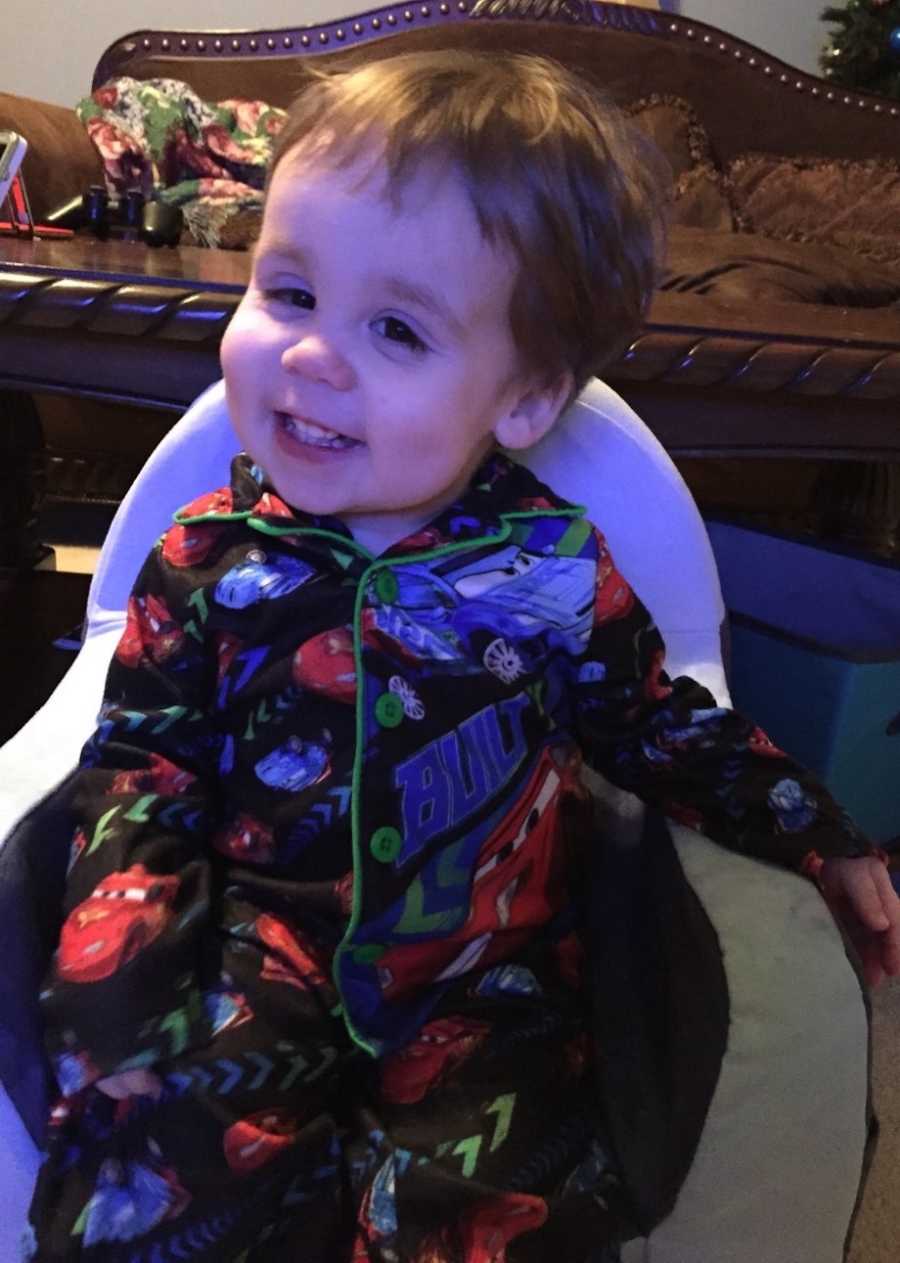 Over time, we started to feel like we could breathe easier and enjoy being parents. He was still super delayed, but he was progressing, so we stepped back from the genetic testing. His milestones came when they came, and no amount of rushing on my part got us there any faster (believe me, I tried). We found things to do as a family that Hayden enjoyed, but they weren't your typical kid activities. To this day, his favorite outing is to go walk around the outlet mall, get Mexican food, and shop at the grocery store. The three of us got into a good rhythm. We had our routine, but it was still mainly the three of us. We didn't have many friends with kids, and we had NO friends with special needs kids. Things that were a breeze for other families were completely off the table for us. Don't get me wrong, we definitely had (and still have) great friends in our lives! Hayden is a lucky kid to have so many people looking out for him in our little beach town. But people who know firsthand what you're going through can give a different kind of support.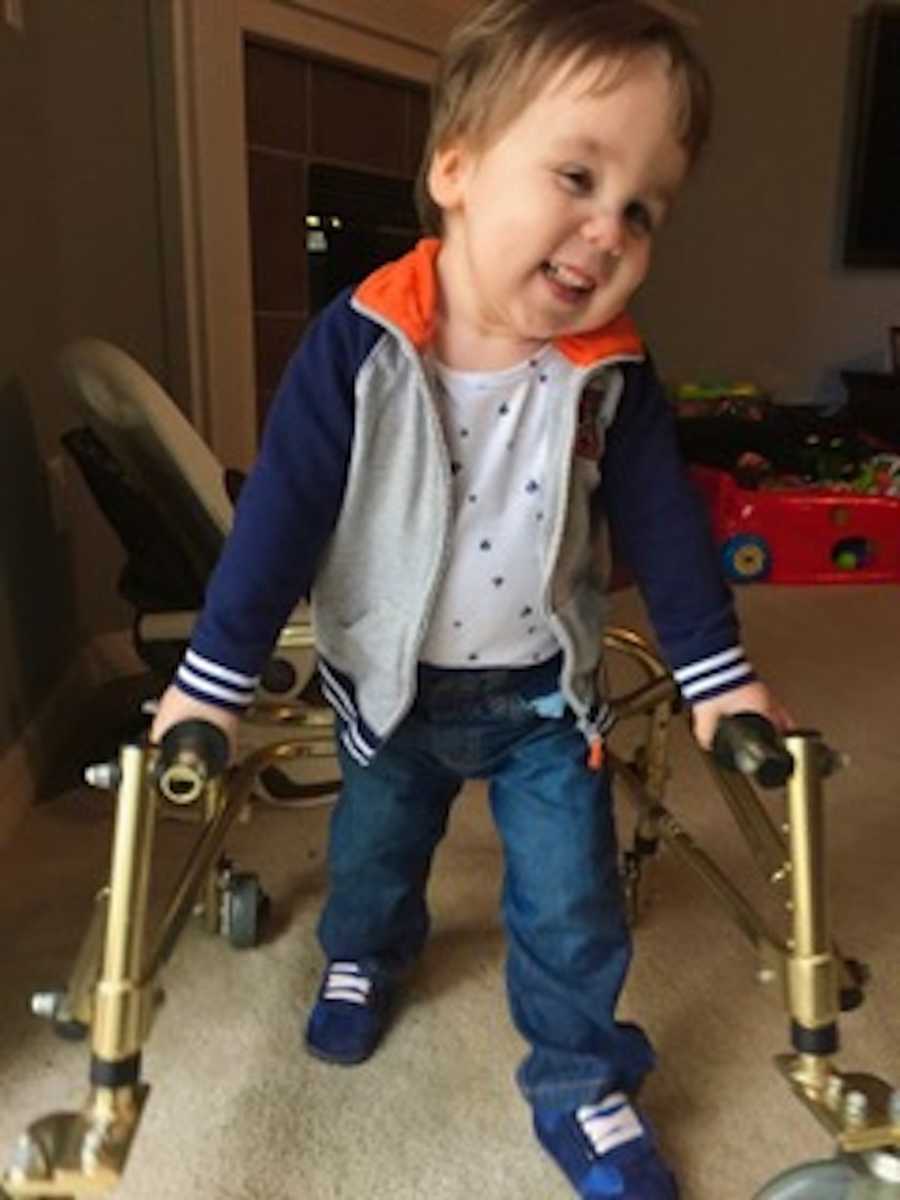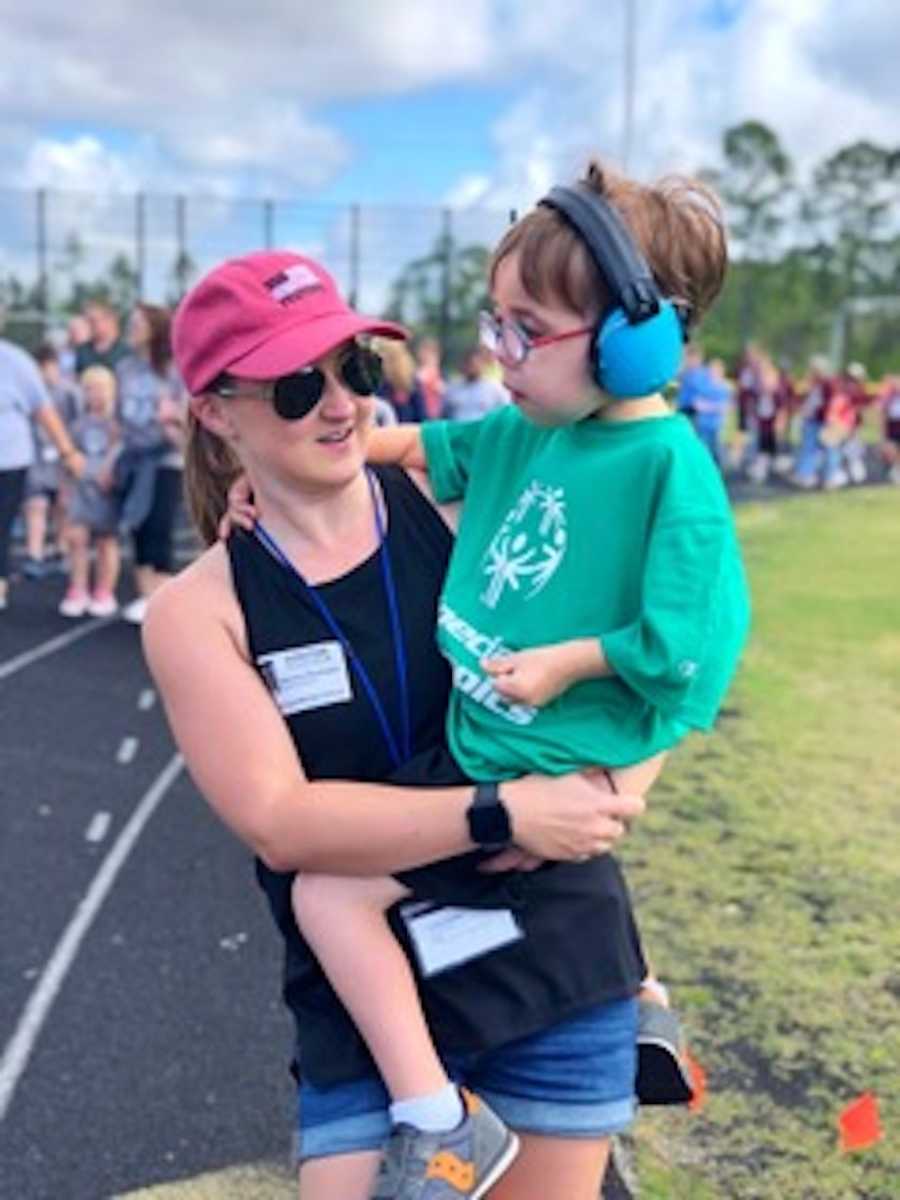 We met some other special needs parents when Hayden started school, but we still felt like no one could really relate to what we were going through. There were similarities in our challenges, but the other families we knew had a definitive answer. They knew WHY their child was behaving a certain way and could make a game plan to address it. We were doing our best and had a great team of therapists and teachers, but we were all flying blind. We had done extensive testing, but nothing came back with any solid results. Hayden's conditions were so rare, he didn't fit into any box we could find. That's not usually a bad thing, but we were looking for answers while we couldn't even find the questions to ask.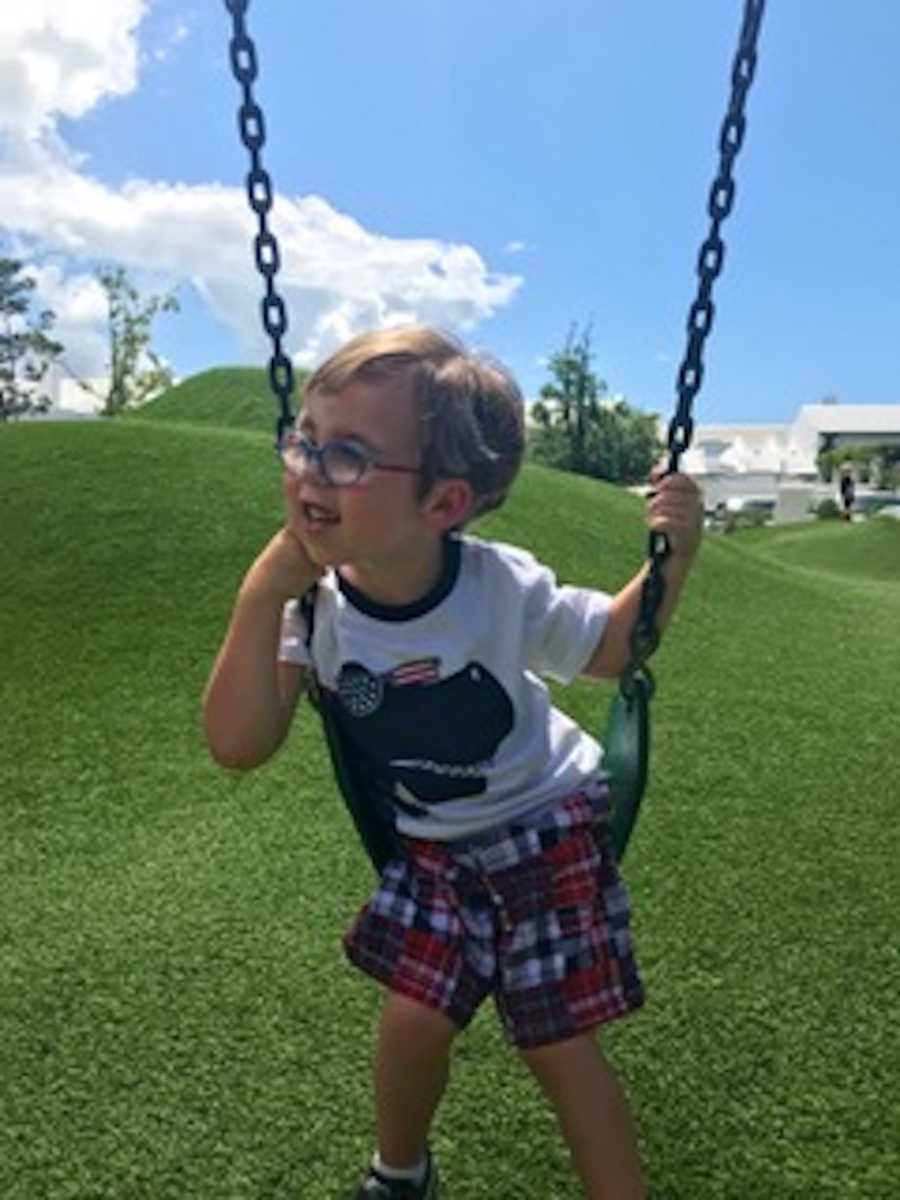 Fast forward to 2019. We revisited the Genetics route and did some more testing. This time, we LOVED the doctor and figured we had nothing to lose in trying again. The day before Thanksgiving, she called and gave us the answer we had waited 7 years for: Lowe Syndrome. It was a genetic disorder we tested for when Hayden was a baby, but they didn't detect it. My husband and I were both shocked and scared, but also relieved. We were sad about the confirmation something was wrong with Hayden, but also glad to finally have a reason for all his struggles and a tentative window into his future. Lowe Syndrome is an incredibly rare syndrome that is found in only 1 in 500,000 boys. It can affect their eyes (check), muscles (check), and kidneys among other things. Luckily, we haven't had any kidney issues with him, but we have started monitoring them so we can catch any potential issues early. The doctor sent us some information from the Lowe Syndrome website as well as the Rare Diseases website. We joined a parent support group on Facebook, became members of the Lowe Syndrome Association, and read everything we could get our hands on. There is some exciting research being done and we have hope there may be some additional therapy options for Hayden as he gets older. If you'd like to contribute to the research efforts, click here.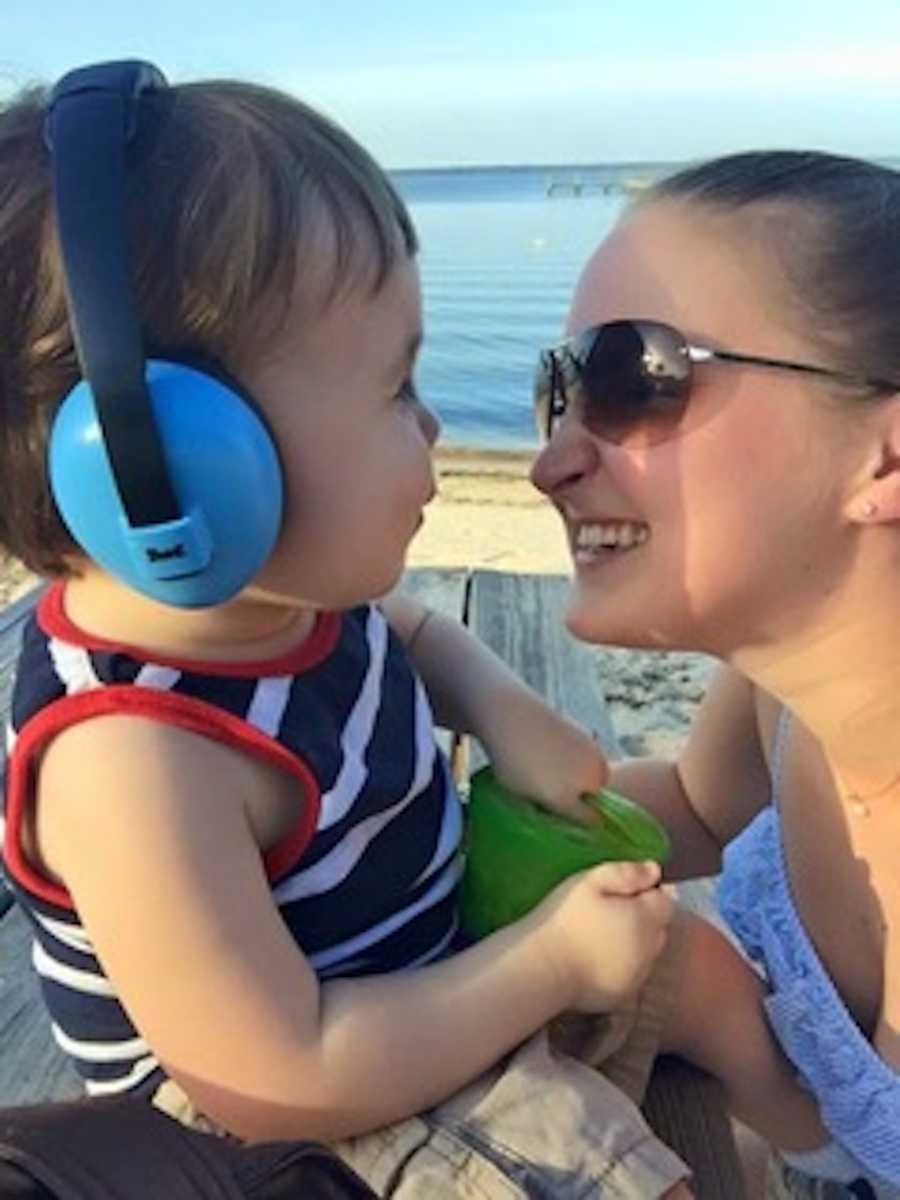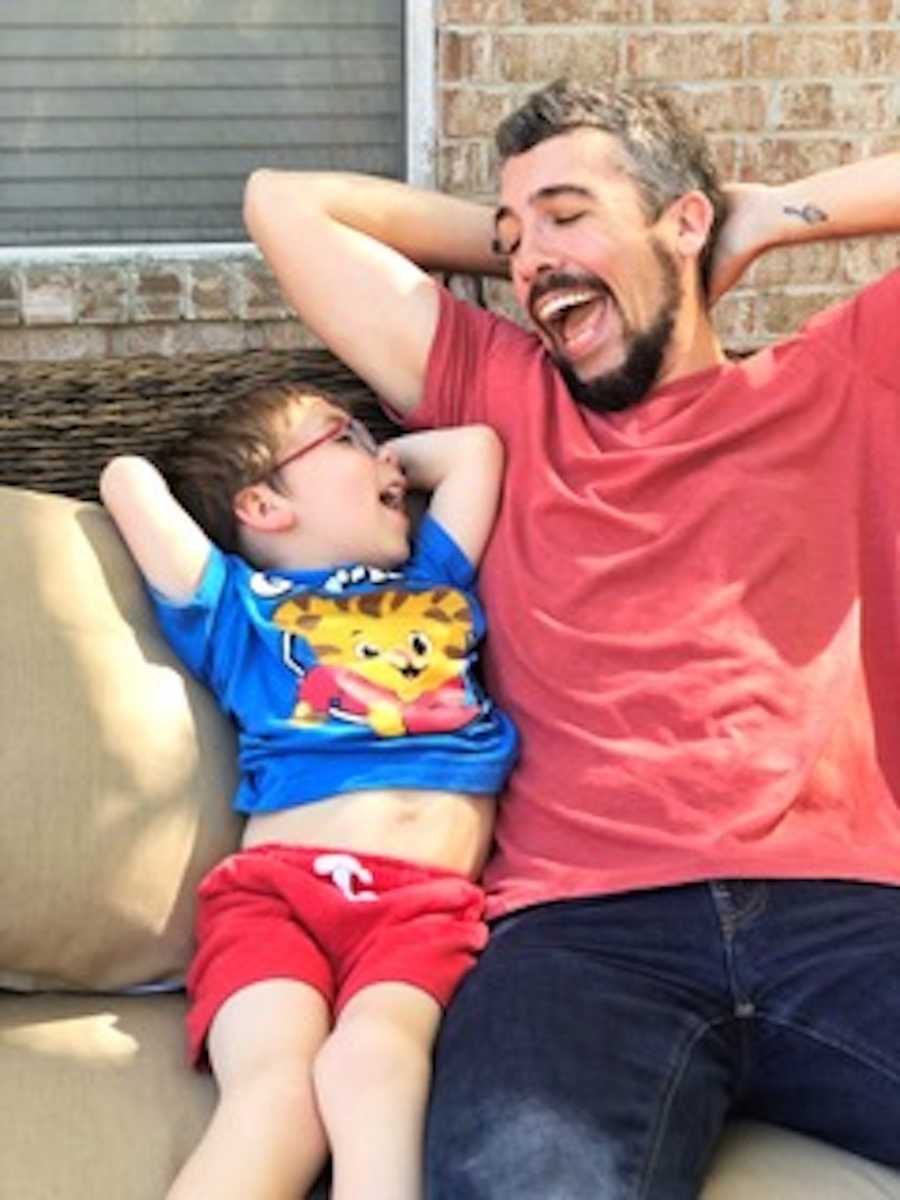 It's strange how much less pressure we felt once we got his diagnosis, despite the challenges that may lie ahead for him. If he started misbehaving in a restaurant or had a rough day at school, we no longer felt like it was a lack of discipline on our part. We finally felt the freedom to let Hayden be Hayden, rather than expecting him to act like a typical kid who, in theory, should know how to behave. Just knowing there were kids out there like ours was enough, even if we never met them personally.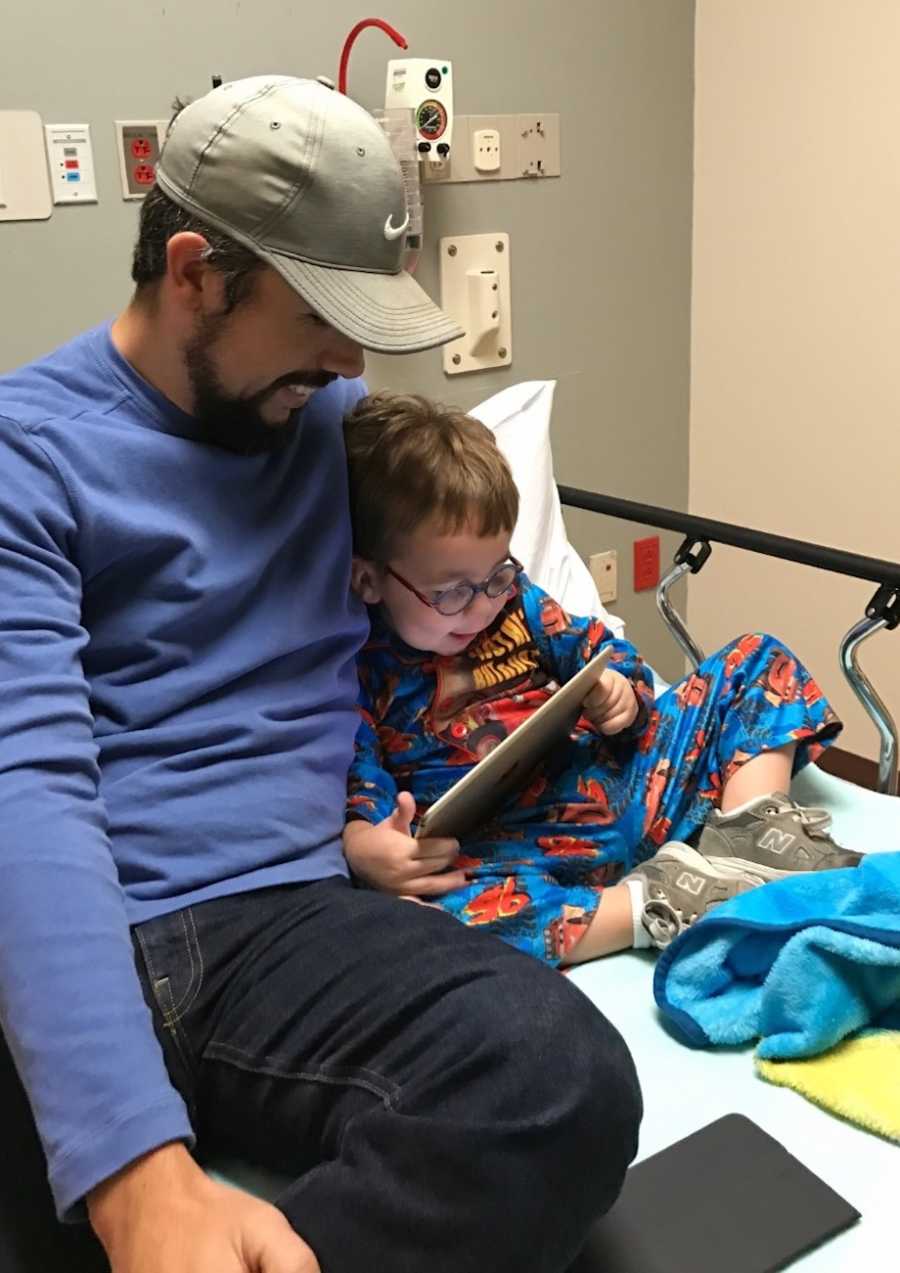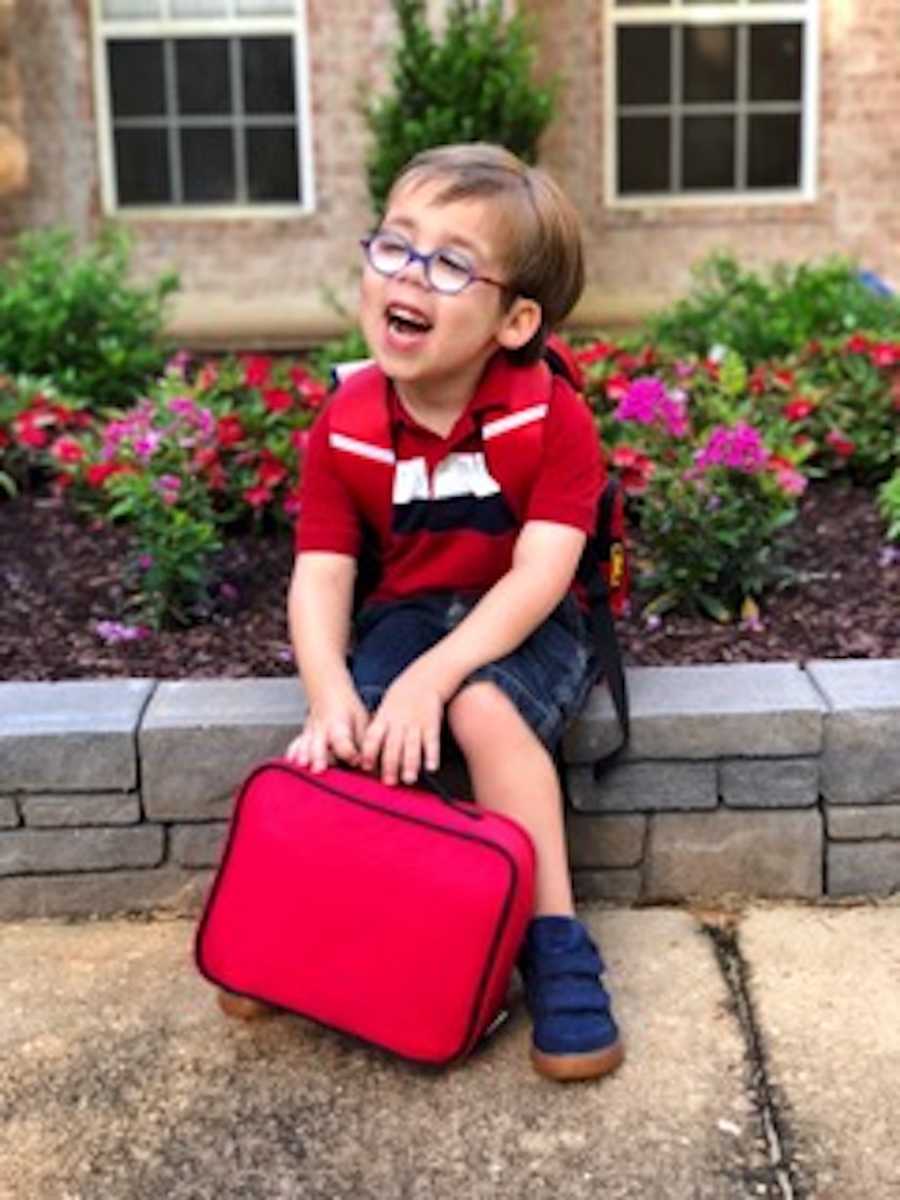 During all this insanity, we started finding more close friends. For the first time, we could take Hayden to a friend's house and not feel like we had to keep him on his best behavior. If he had a meltdown or had trouble adjusting to the environment, that was okay. Our families have been a strong support system, but we never really felt that with a group of friends. I also met an amazing local group of women. In addition to my personal blog, I write for Destin 30A Moms Blog. Our group started off as mostly strangers, but we quickly grew into a family. We are a strong group of women that are there for each other no matter what. I don't feel like an imposition if I call to vent about a crappy day or Hayden's latest nonsensical outburst.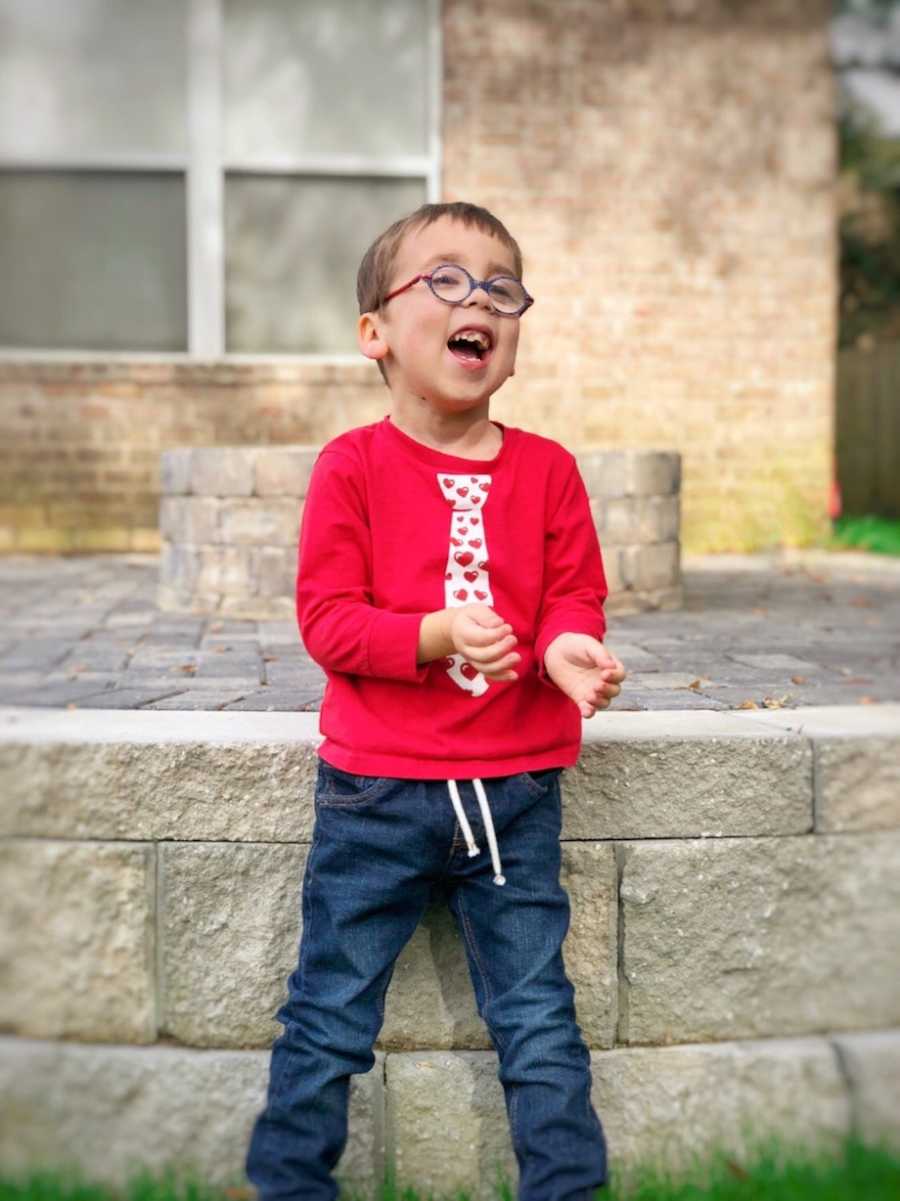 Some of this freedom may have come with age. As I get older, I feel less like I need to be concerned about inconveniencing others (within reason, of course) or they are even inconvenienced at all. I know there have been times my anxiety won't leave me alone about his behavior and who was put off by it when in reality, no one else even noticed. I also think I put less pressure on myself to keep my game face on (lashes and all). I've never had trouble being vulnerable in my writing, but that didn't always translate to in-person conversations. I felt a need to brush it off or make a joke so people wouldn't realize I didn't always have a handle on things. I wanted to appear strong and completely put together. In reality, there have been plenty of times we are barely hanging on.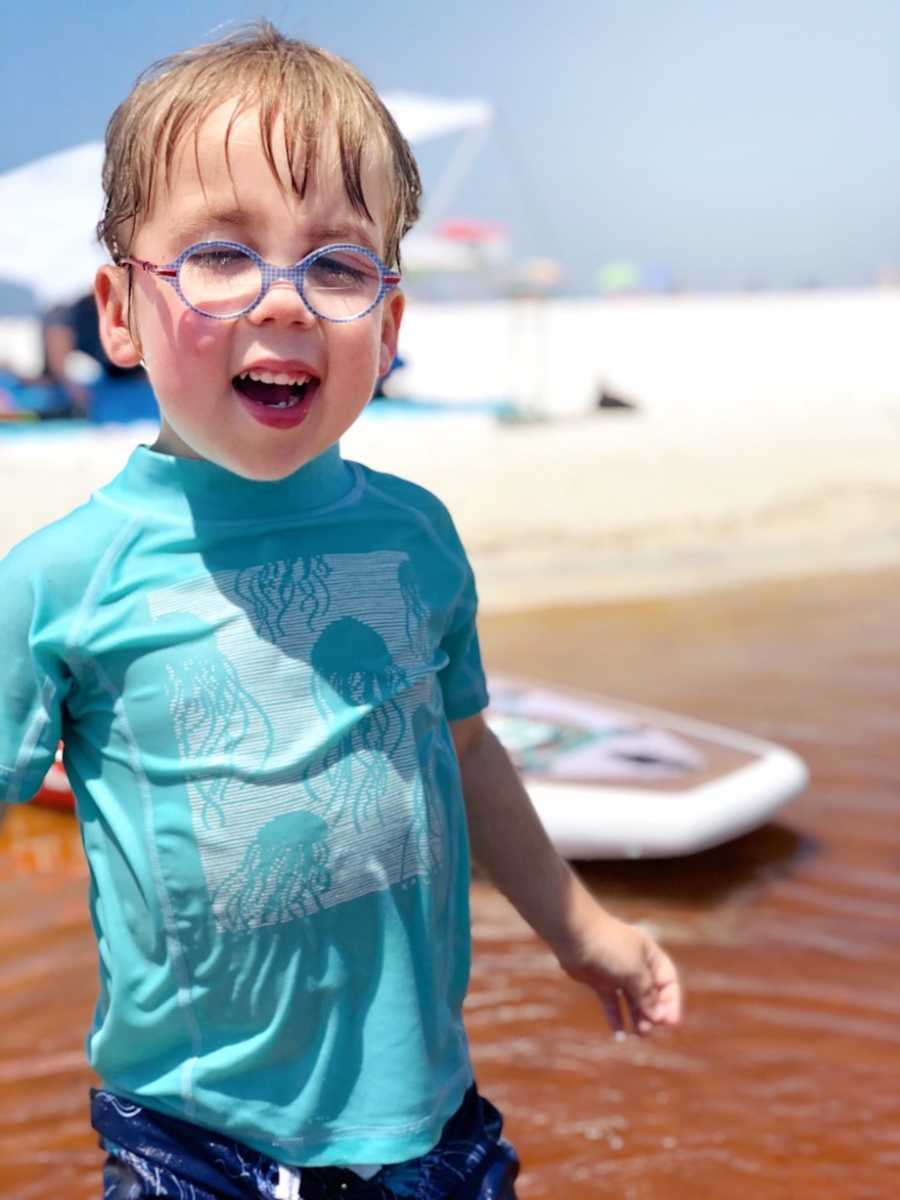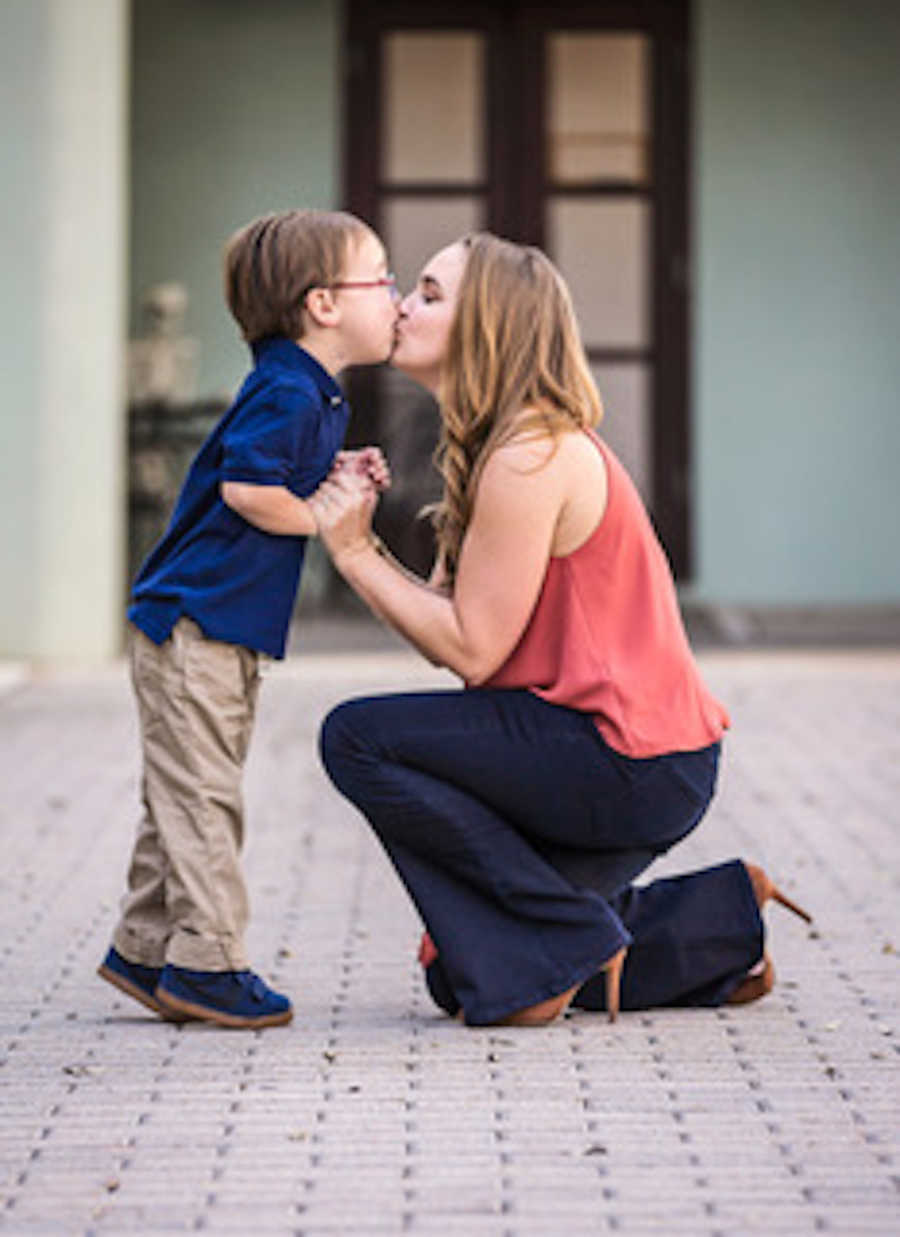 It's so important for people to find their 'tribe.' Life is busy and complicated, but having people you know you can rely on for a good cry or the perfect GIF is such a mental game-changer. And it may not show up in the ways you expect. The majority of our friends don't have special needs children (or any children at all), but they are there to cheer on our son's achievements and support us when he struggles. They take care of us while we take care of him. My son is so lucky to grow up in this community of artists, musicians, and creators who challenge and support us through all of life's chapters, and we are lucky to have found them."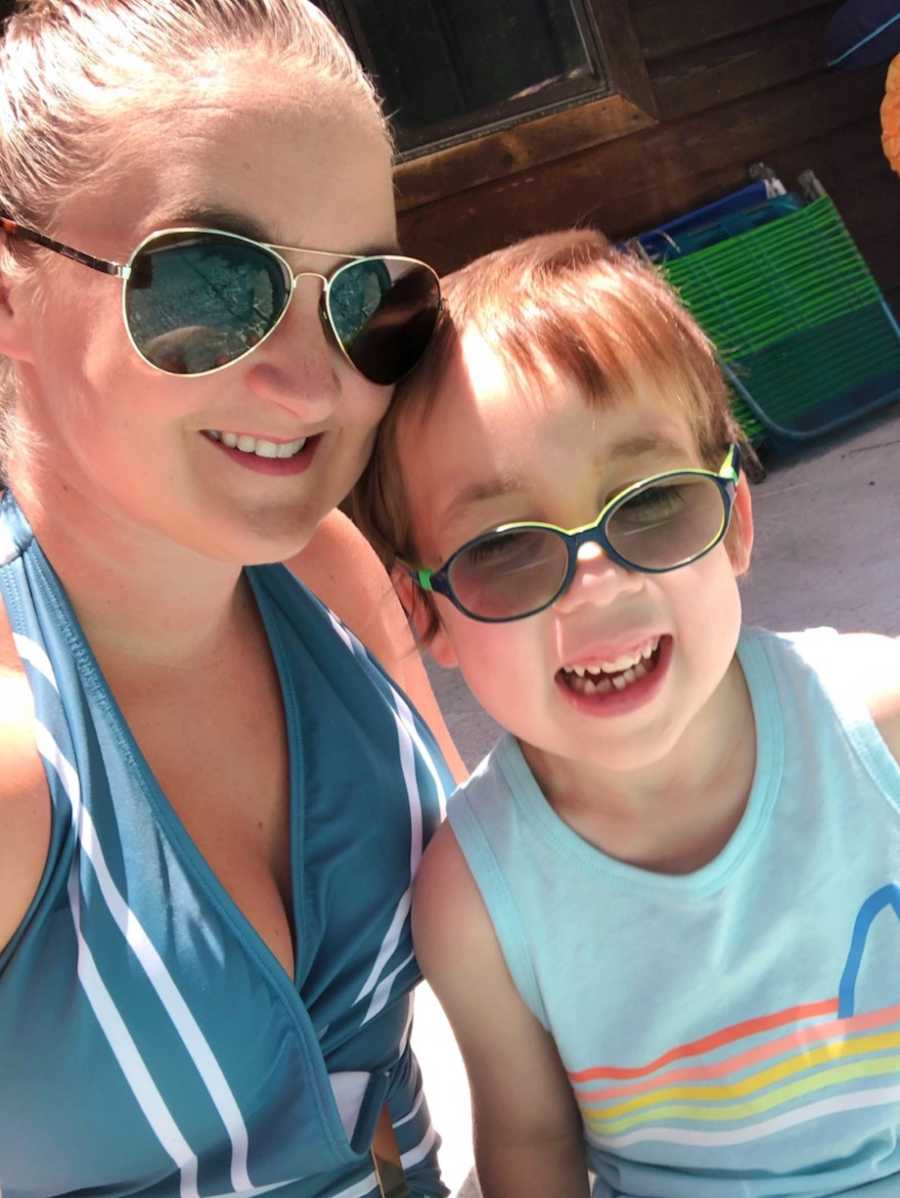 This story was submitted to Love What Matters by Naomi Alvarado from Freeport, FL. You can follow her journey on Instagram, Facebook, and their website. Do you have a similar experience? We'd like to hear your important journey. Submit your own story here. Be sure to subscribe to our free email newsletter for our best stories, and YouTube for our best videos.
Read more touching stories by special needs moms here:
'I think something's wrong.' He's been here 7 years and I feel like we've just met. I struggle to get out of bed.': Special needs mom advocates for mental health, 'It's okay to not be okay'
'Nobody wants a woman with a handicapped child.' Stories of affairs started. We both chose to hold on tight.': Single, special needs mom finds true love, 'He is my best friend'
'My husband divorced me after my baby was born. At 28, I had to move back in with my parents as a single, special needs mom.': Mom to daughter with Cerebral Palsy finds new perspective on 'true happiness'
Do you know someone who could benefit from reading this? SHARE this story on Facebook with family and friends.