"'I'm scared.'
'This is so blown out of proportion. What is wrong with people?'
'Wow, Italy just had over 700 people die in one day. What if someone I love gets this? What if I get this?'
'Whatever… this only affects like super old people or people who are already sick.'
'What happens to me if one of my patients has COVID19?'
'Should I go stock up on food? What happens if all the stores shut down? Should I wear a mask out in public?'
'Do I need 31 rolls of toilet paper?'
'Everything will be fine in a few weeks.'
'What happens if we all socially isolate and Netflix/Hulu/Amazon prime crashes?' (Don't lie we've all thought it)
'What happens if this situation gets worse?'
This has been my inner dialogue for about two weeks now, and if I had to guess… I think a lot of people might have similar inner dialogues.
What is even happening right now? Are we all auditioning for some apocalyptic dystopian movie that we don't know about? And why do I strangely feel like I am a character in a Stephen King novel?
I don't have any anecdotes. This situation is quite literally unprecedented and there is no blueprint.
I don't think the world is coming to an end, but I do think the world will be different after this.
The only consolation I have is that none of us are going through this alone.
I work in healthcare so I want to start with… to all of the doctors, nurses, EMS, PA's, CNA's, techs, LPN's, NP's, Respiratory Therapists, PCT's, registration, doctors' offices, administrators  (I could go on forever listing all of the different positions it takes to make a hospital and doctors' office run smoothly)
To anyone in public safety such as police, fire, dispatchers
To the truck drivers who are busting their butts to make sure deliveries are being made to the stores so we can have the supplies we need (I am still SO confused about the toilet paper though…)
To the daycare teachers that are watching over the kids while a select few still have to report to work
To the grocery store employees working tirelessly serving five times the normal volume of customers
To the people stocking the shelves after the grocery stores close so they are ready for business in the morning
To any environmental service workers at different businesses and hospitals who are working so hard to make sure everything stays clean and sanitized
To the teachers who are now teaching online
To the parents who are now professional homeschool teachers
To the hospitality industry people who suddenly find themselves jobless
To anyone else who finds themselves temporarily unemployed.
To the workers in 'essential businesses' such banks and gas stations for continuing 'business as usual'
To everyone who had to reschedule trips or family vacations.
To the ones who have had to postpone weddings, graduations, and other milestone events
You're seen and you're heard.
Uncertainty is one of the worst feelings to have. One minute, I think this will be over and will be business as usual. I make jokes.
The next minute, I am having full-blown anxiety because what if it doesn't get better?
It is okay to not be okay right now. Take care of each other and take care of yourself.
Be appreciative. Go easy on yourself (and others).
We will all get through this one way or another.
Also please leave some toilet paper for the rest of us."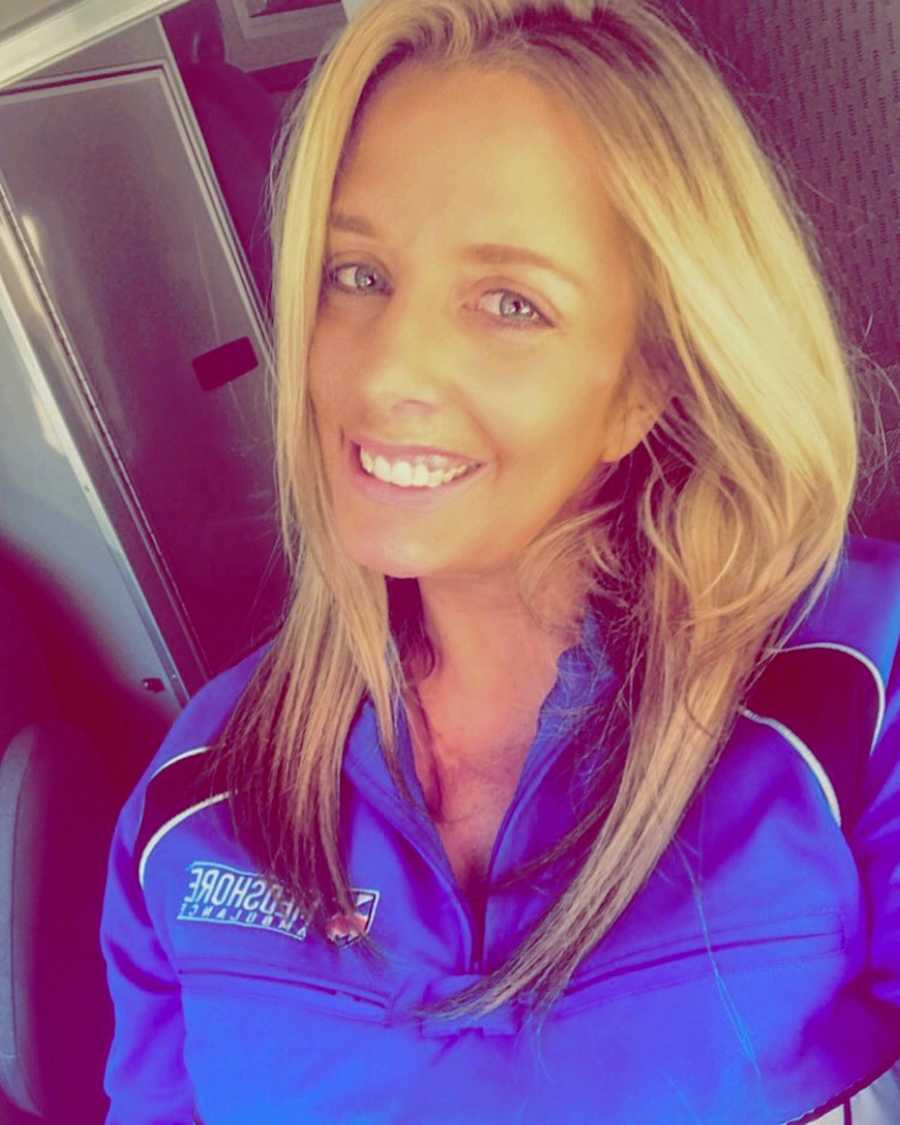 This story was submitted to Love What Matters by Erin Brandenburg. Submit your story here, and be sure to subscribe to our free email newsletter for our best stories. Do you have a similar experience? We'd like to hear your important journey. Submit your own story here. Be sure to subscribe to our free email newsletter for our best stories, and YouTube for our best videos.
Read more stories like this:
'Today I cried. Not because I'm stressed out or scared. I cried because of a 92-year-old man.': Woman says 'forget about the 75 rolls of toilet paper you think you need and think about the 92-year-old man'
'I cancelled our baby shower. Suitcases out, cookies, decor and appetizers ordered.': Mom to be cancels baby shower due to coronavirus 'staying home is the most loving thing we can do at this time'
'This virus is basically just a cold.' School is canceled, our spring break trip isn't happening. I'm looking at lots of time home with 5 kids.': In the midst of coronavirus panic, mom urges 'use this time to show kindness'
'I was beelining it right to the water and toilet paper aisles, only to find nothing left. The anxiety kicked in.': In the midst of Coronavirus panic, mom 'thinks outside the box'
Do you know someone who could benefit from this story? Please SHARE on Facebook or Twitter.