"I am no stranger to pain or living with a debilitating illness. I was diagnosed with Rheumatoid arthritis at 29, followed by osteoarthritis, spondyloarthritis, fibromyalgia, anxiety, depression, and endometriosis, which landed me on longterm disability before the age of 30.
At 29, I had no idea I get could get arthritis so young or how much of an impact it can have on not only the life of the person living with the disease and those close to them. For example, I'm a single mother to my young son Jacob, who was two at the time of my diagnosis. Arthritis heavily affected my ability to be a mother. The energy of a toddler and chronic fatigue do not match.
I first noted pain in joints like my hands, ankles, knees, and feet. It was originally thought to be carpal tunnel as a result of being an esthetician, body aches from being overweight, and postpartum depression from being a new mom.
I went from being able to handle busy long full days of physical work to barely handling the commute. My job was focused on taking care of others but slowly taking care of myself was becoming increasingly difficult. I began missing work because of consistent fevers. I was unable to shake off the common cold. Severe pain after clients left me in tears. What once took me minutes to complete took a significant amount of time longer because of pain, fatigue, and cognitive dysfunction, leaving me forgetful and confused.
I sank into a deep depression, which left me suicidal and emotionally unstable for a number of years. At this point, I knew something far worse was wrong than carpal tunnel, so I asked my family doctor to test me for Rheumatoid arthritis, although I was terrified of the outcome. Even though I knew of RA, I still thought I was too young for arthritis.
During the same week of my diagnosis in April of 2015, my aunt (who also suffered from RA) passed from complications associated with comorbidities (or two chronic diseases together) which often come with arthritis. This left me feeling lost, alone, and fearful of what the future had in stake for me. I never saw my aunt without a wheelchair, due to the effects of RA.
At the time of my diagnosis, I was a single mother to my then 2-year-old son, Jacob, who I was faced to raise while on disability assistance and navigating multiple chronic illnesses. I often struggled to keep up with other moms my age, who were not dealing with chronic illness or single motherhood. The impact was also on Jacob, now age 7.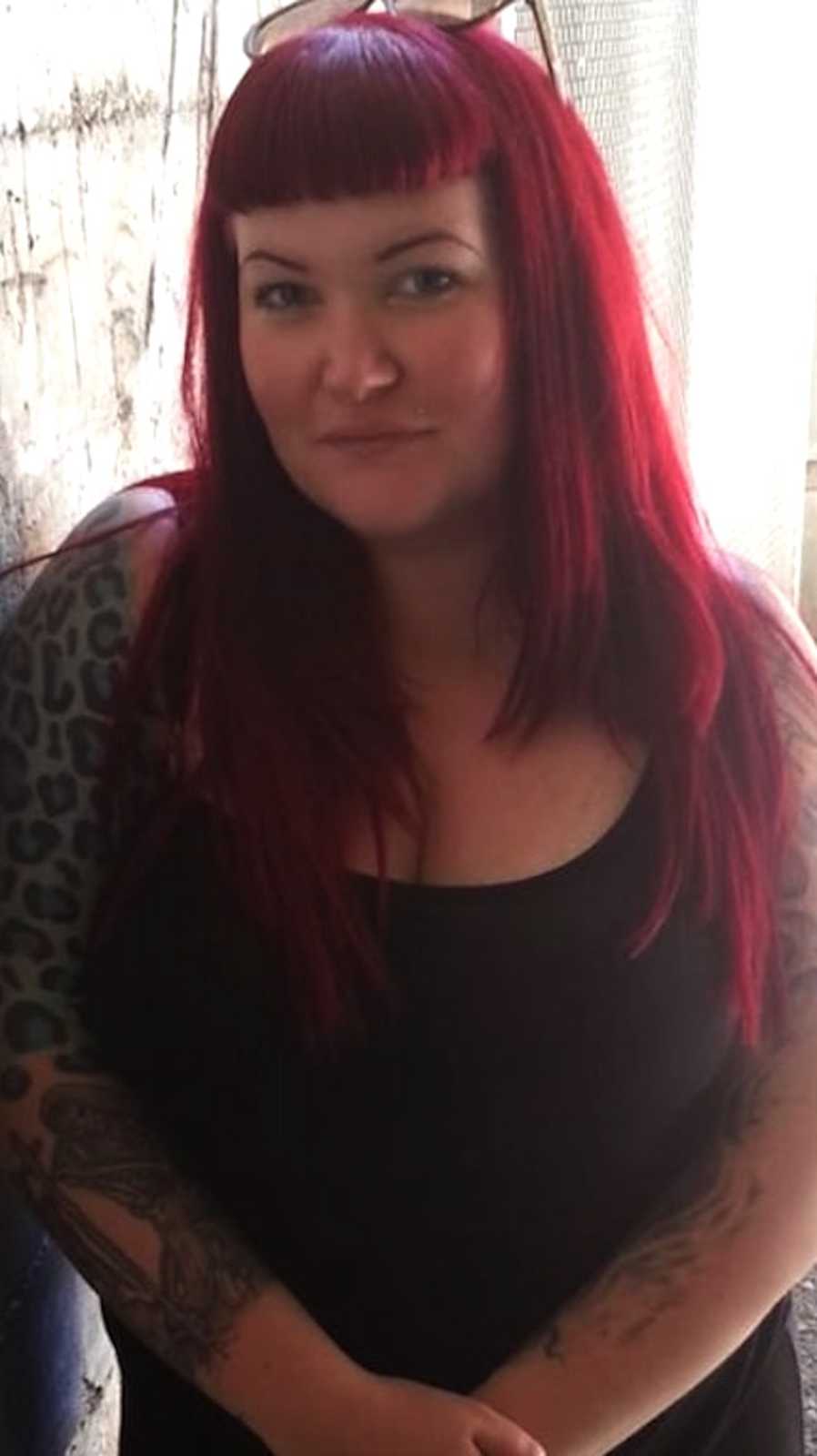 Arthritis is North America's number one cause of long term disability, with over 100 forms, many of which are autoimmune related and have a severe impact on the population. There is no cure for arthritis and anyone, at any age, can get it. It's not just a disease for the elderly. Arthritis can have an enormous impact on many aspects of daily life — your mood and mental health, your ability to work, and how much you get to do the things you love, like going to a concert, the movies, or playing sports. Arthritis makes daily tasks painful, exhausting, and daunting.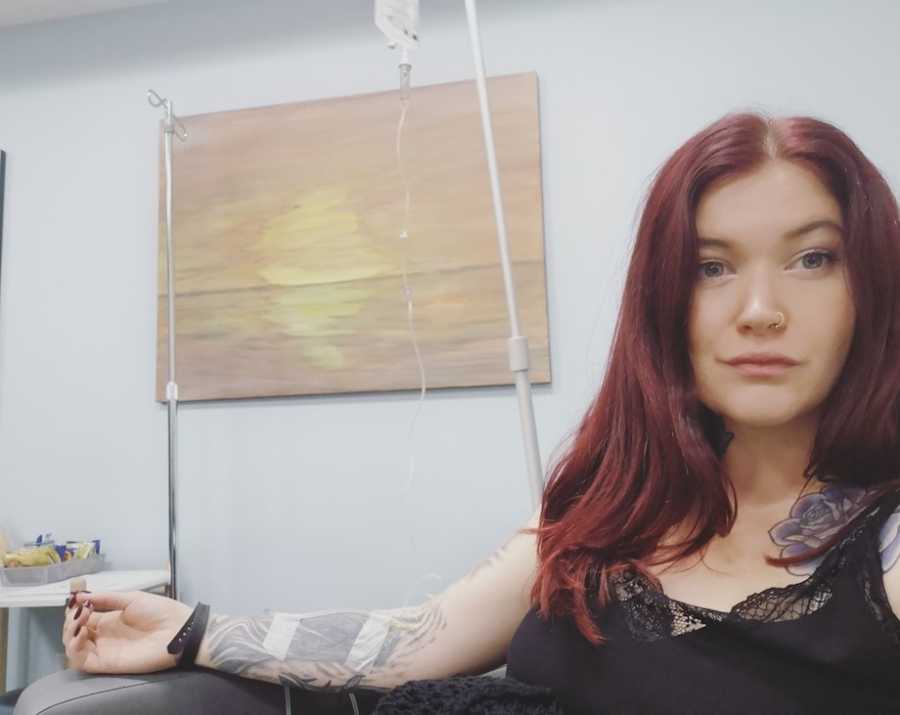 Rheumatoid arthritis is a progressive autoimmune disease that causes joint pain, deformity, immobility, fevers, weakened immune system, and chronic fatigue. Your immune system attacks your joints. The result is intermittent or chronic inflammation throughout the body. As the disease progresses, cartilage and bone are damaged and destroyed. Eventually, supporting tendons, ligaments, and muscles weaken. This can lead to a limited range of motion or difficulty moving the joints properly. In the long term, joints can become deformed.
It is common when living with one chronic illness to develop comorbidities and other conditions along with it. Along with Rheumatoid arthritis, I also live with fibromyalgia, a disorder characterized by widespread musculoskeletal pain accompanied by fatigue, sleep, memory, and mood issues. I also live with osteoarthritis, anxiety, and depression.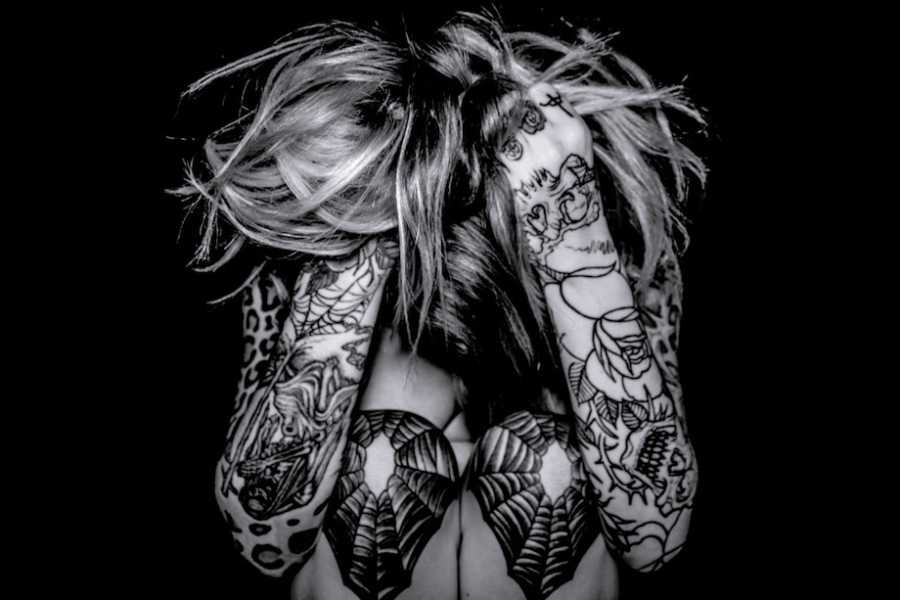 With RA being an invisible disability with many misconceptions surrounding it, it can be hard for others to understand or show compassion towards those suffering. Pain isn't always the most persistent or bothersome symptom, either. Fatigue has an incredible impact on someone's life and those around them and is completely invisible to all but the person living with it. For myself, fatigue has a tremendous impact on keeping up with being a single mother, while juggling multiple chronic illnesses and patient advocacy. Fatigue can leave those with arthritis struggling to do mundane tasks like laundry, cooking, or shopping, making them seem insignificant to someone healthy but like climbing a mountain for those living with it.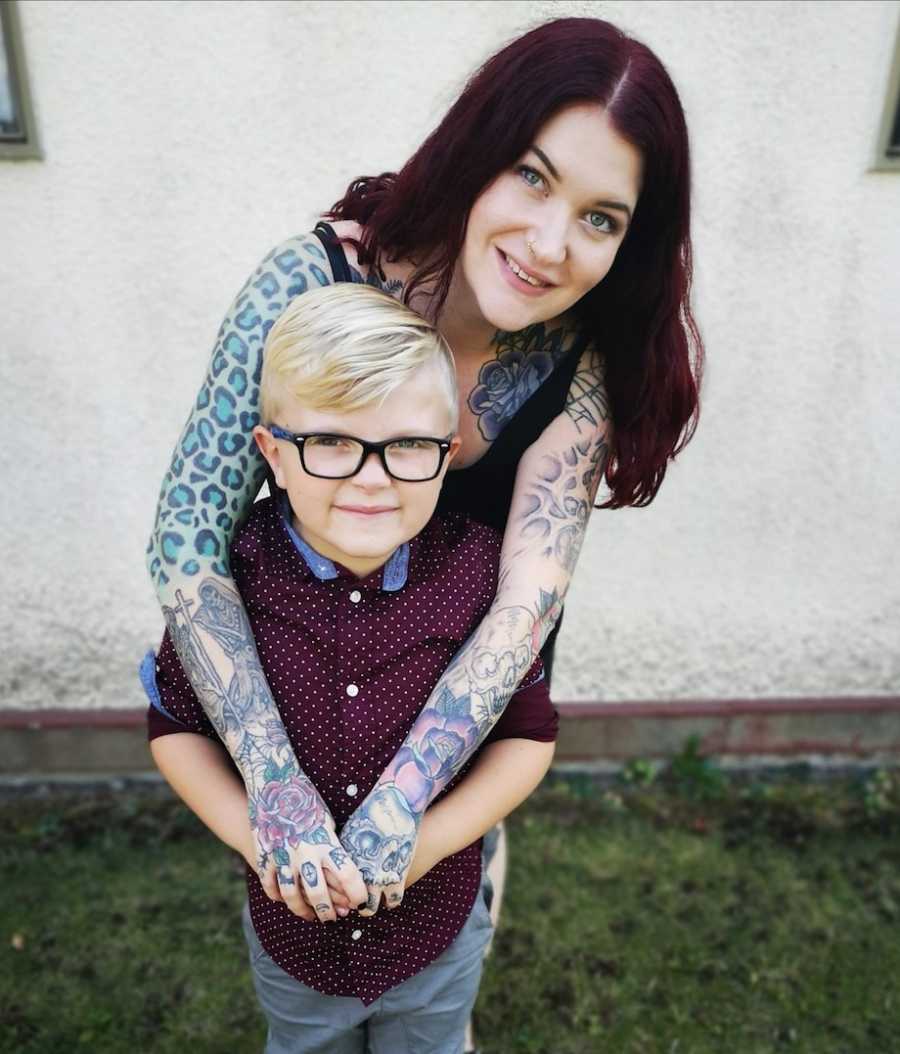 One of the biggest obstacles to those living with RA is it is often invisible. When a disability or illness is invisible, it can be harder to receive proper support, compassion, and kindness from others. Many people expect me to be fine and don't accept that a severe chronic disease diagnosis would affect me so badly. Hearing variations of, 'You'll be fine, you're young,' infuriated me. Misconceptions such as, 'Young people can't get arthritis,' and 'You look totally healthy,' made accepting my illness more difficult. I even questioned whether my symptoms could be in my head. Was I exaggerating all this? No.
Some of my family and friends said, 'Your grief is too dramatic.' I often heard, and still hear, 'It can't be that bad, you're young, you look fine – it's just arthritis.' Some thought I should only be experiencing joint pain and I was overreacting to how the disease was impacting my everyday life. The misconceptions surrounding rheumatoid arthritis was one a reason I became a passionate advocate for the invisible illness. When I became open about what I was going through others who have an invisible illness came to me and it made some friendships become closer, while others I grew apart from because they were not supportive. Some people understand and some don't.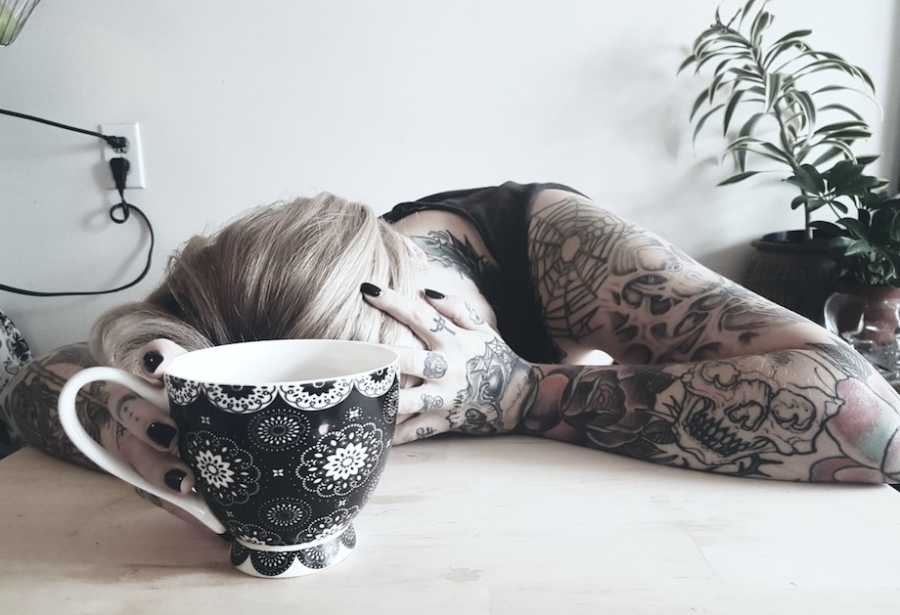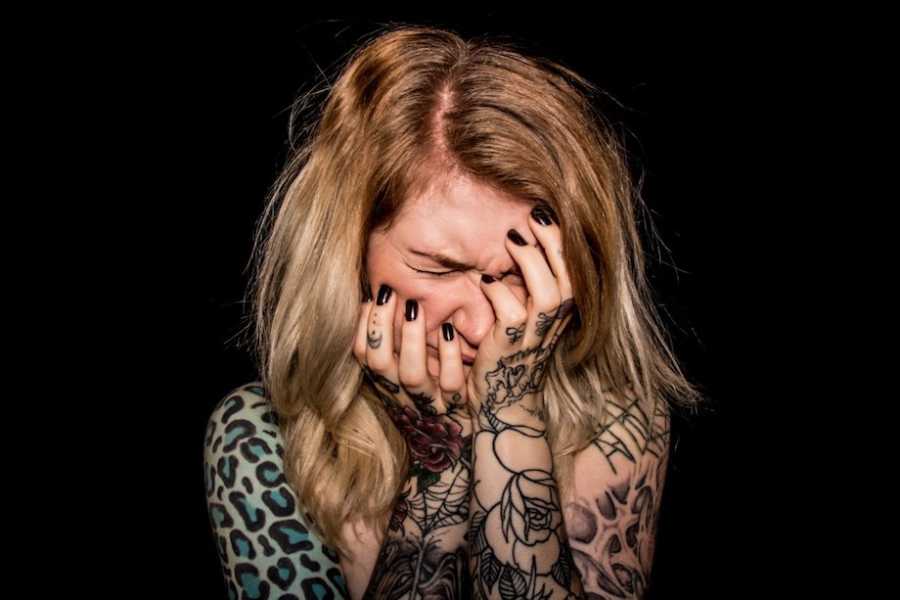 My treatment journey was the definition of trial and error. It took over a dozen different medications with many adverse side effects until I found manageable relief from a biologic, regular exercise, and many different appointments with all kinds of doctors. It was a process which took several years of hard work and dedication to my health. One of the best things I could have done was to educate myself. Since my diagnosis, I have lost over 60 pounds through learning a healthy diet and regular exercise. When living with arthritis, it's important because 1 pound is equivalent to 4 pounds lifted off your joints. I started slowly exercising on the elliptical, a low impact exercise that is recommended for those living with arthritis, followed by the sauna and gentle stretches. Over time, I gained strength and endurance, which are important to fighting RA.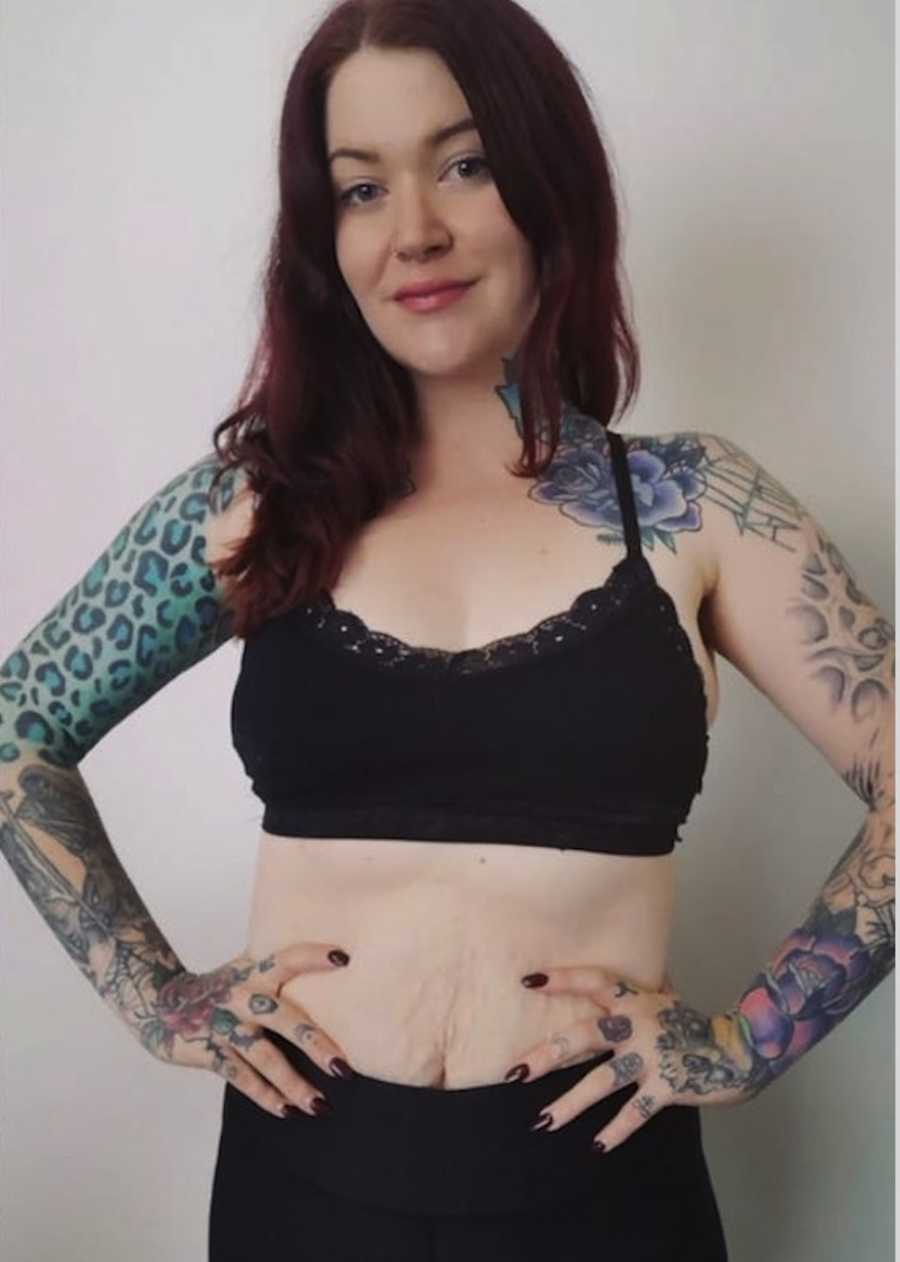 I would not let pain win. I wasn't fighting chronic illness only for myself, but also my son and the millions living with arthritis and chronic illness. If I was going to be the sick girl, I might as well kick as* at it. c. Arthritis is both my blessing and villain. I found my courage and developed resilience, one of the most difficult yet rewarding accomplishments of my life. I had to learn to take each arthritic step forward.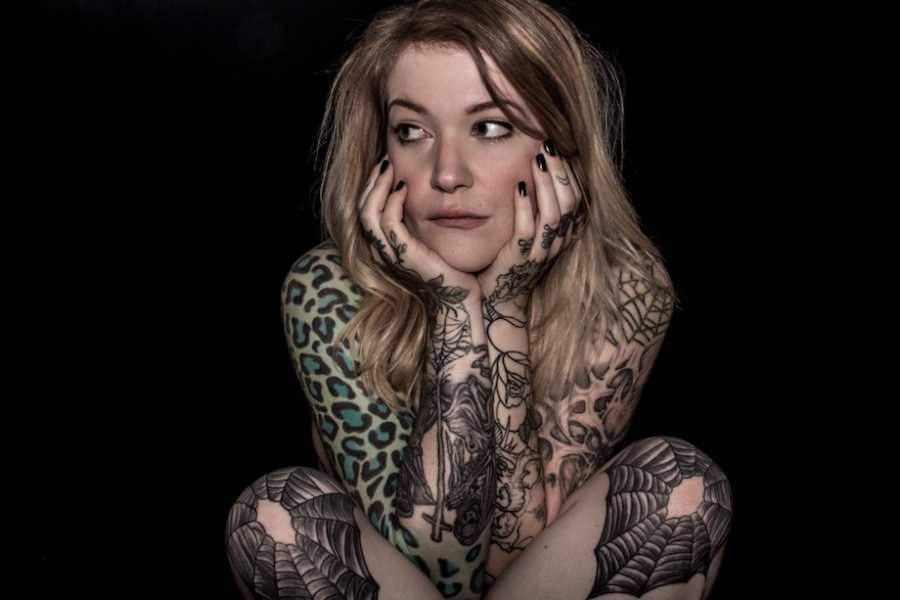 I created my blog as my own healing experience from living with chronic and invisible illnesses. Because of how alone I originally felt at the time of my diagnosis, I want to create awareness for arthritis and let others with arthritis or chronic illness know they aren't alone. Today, I have over 100 articles and blog posts on various different websites. I have been featured in a number of magazines, talk shows, and forms of media to create awareness for invisible disabilities and arthritis.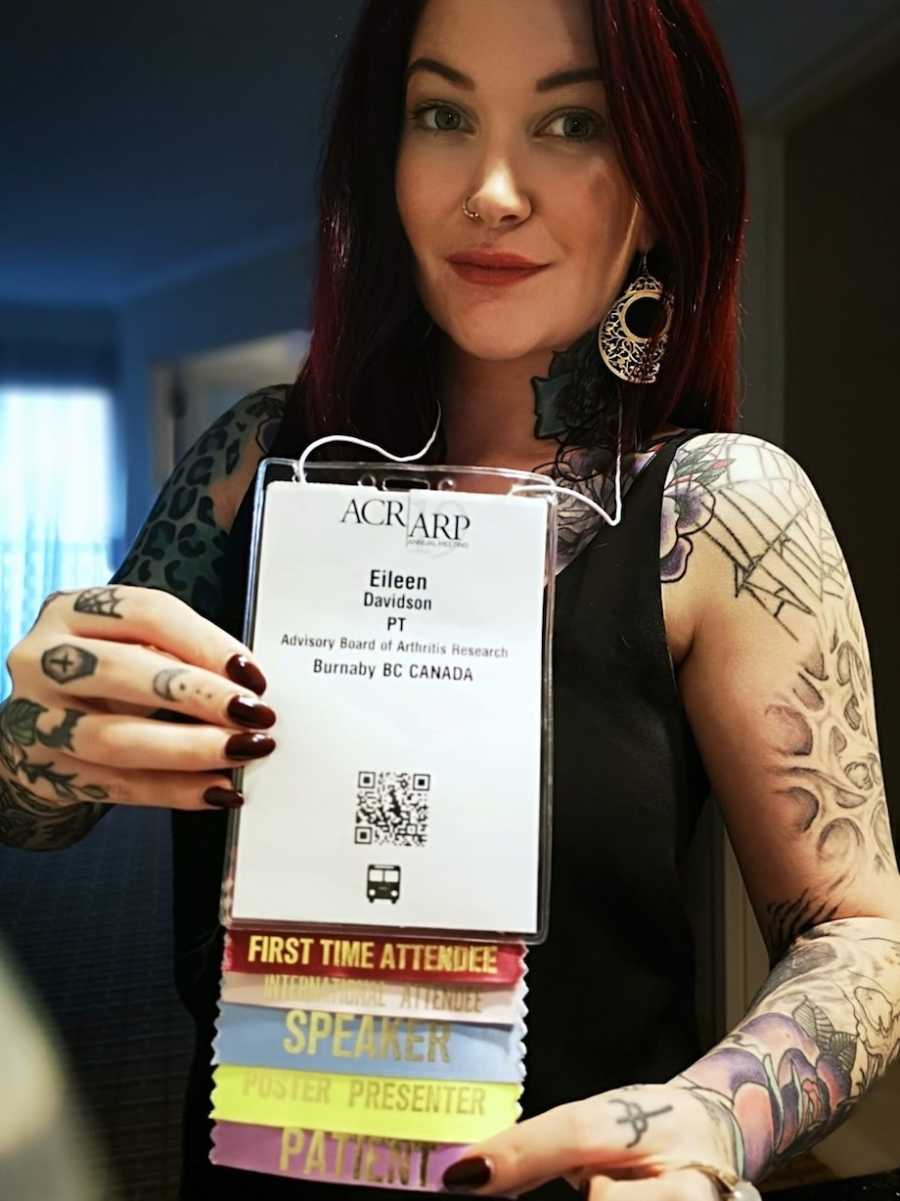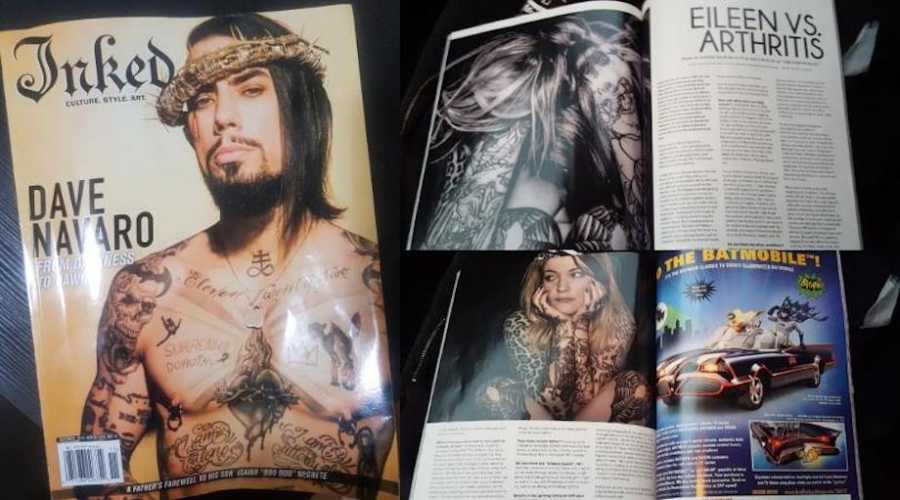 I have also become a dedicated patient advocate in research since joining the arthritis patient advisory board of Arthritis Research Canada in 2018. Here, I work alongside researchers to better the lives of the millions living with arthritis. I also sit on committees for fundraising, awareness, treatment, and support for those living with arthritis in Canada. Since 2017, I have been an ambassador for the Arthritis Society, the leading charitable organization funding arthritis-based research in Canada.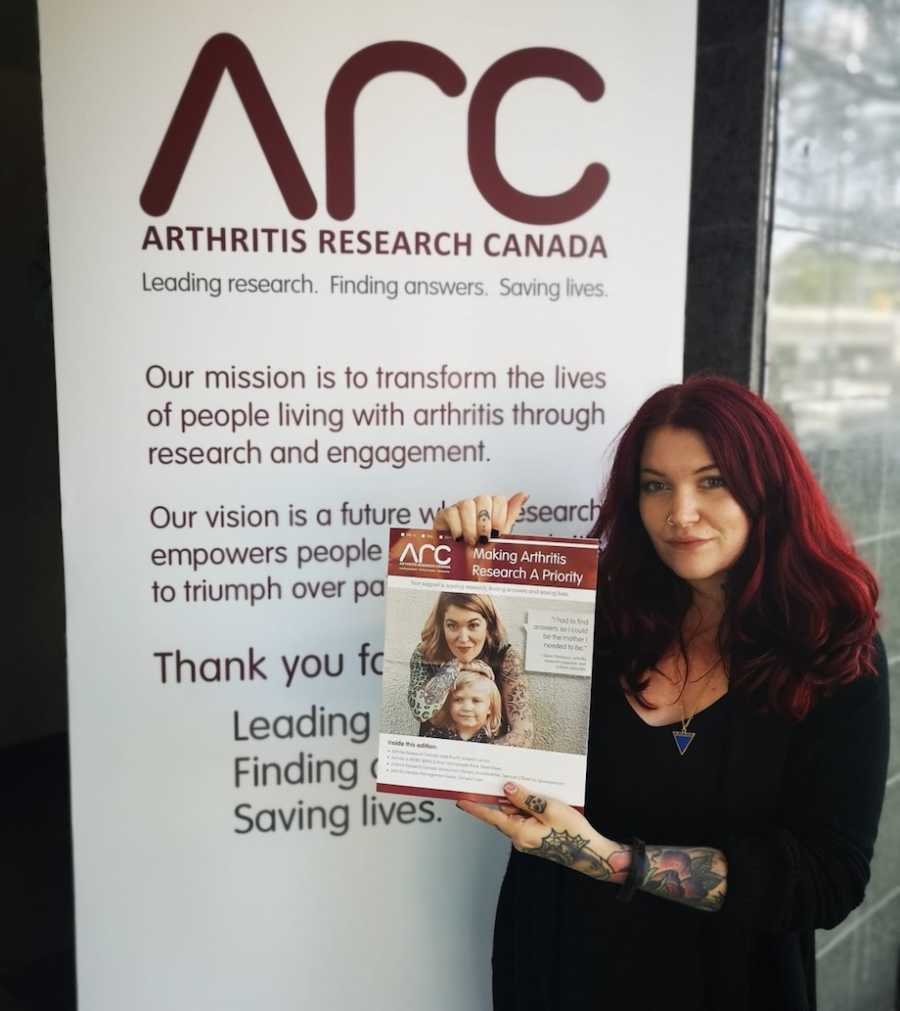 I had to find a lot in myself. I found my purpose in all this mess. I love all that advocacy has to offer — helping others, volunteering with arthritis non-profits, involving myself in research. I don't let my disease define me. Rather, I now see that my RA has given me purpose and strength I couldn't find in me before. I don't know what tomorrow has in store for me but I am ready to fight with whatever life throws at me.
If I am going to be the sick girl, I might as well kick as* at it."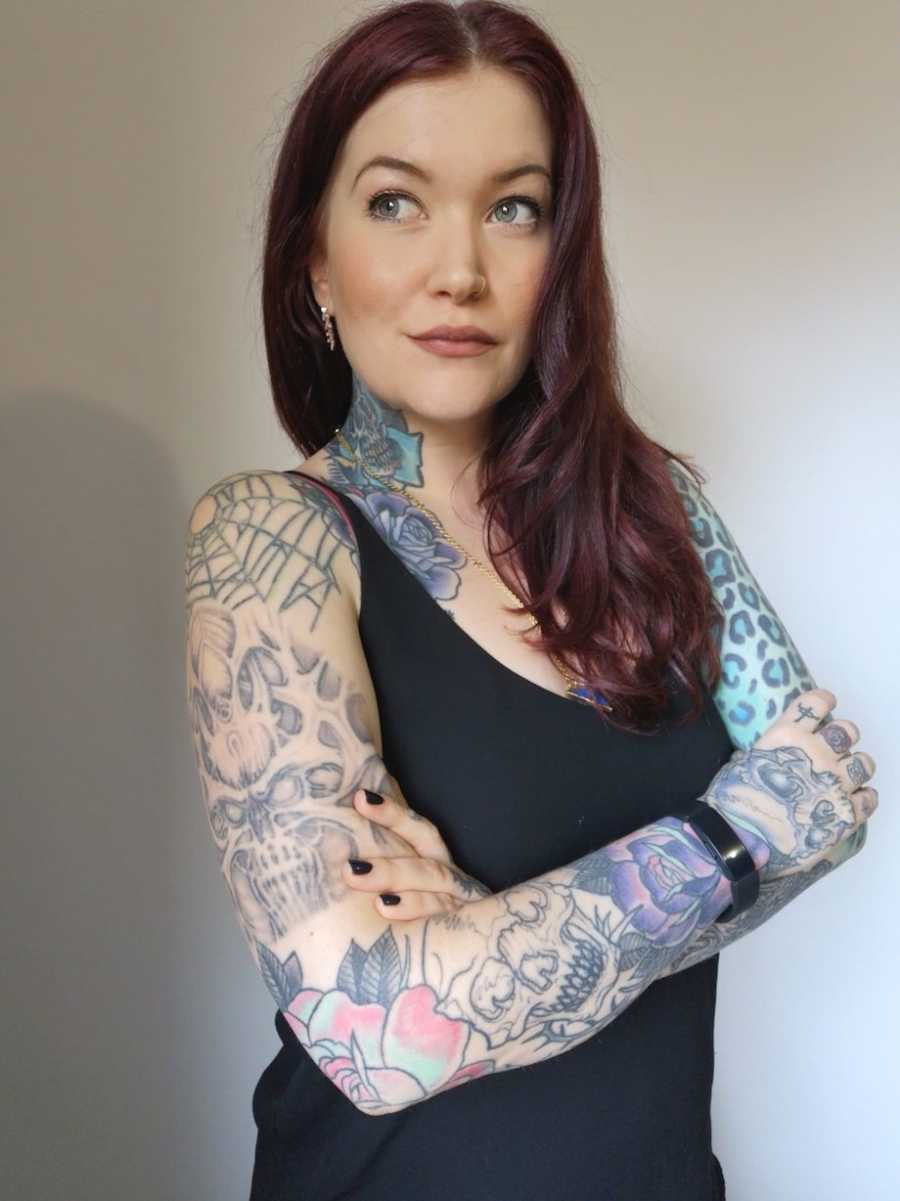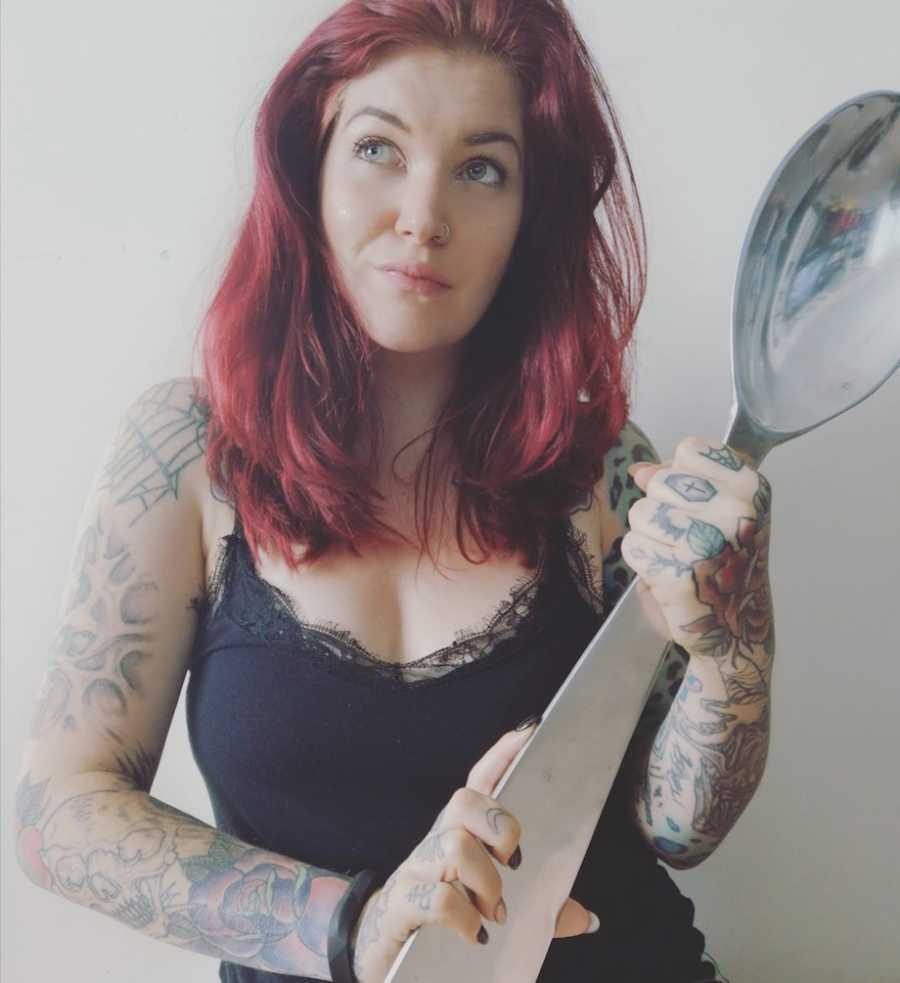 This story was submitted to Love What Matters by Eileen Davidson from Vancouver, Canada. You can follow their journey on Instagram, Facebook, and their website. Do you have a similar experience? We'd like to hear your important journey. Submit your own story here. Be sure to subscribe to our free email newsletter for our best stories, and YouTube for our best videos.
Read more touching stories like this:
'So she'll always be sick?' I leave the office with an answer but no cure. 'I'm not dying. I'm just 16 and past my prime.': Chronic illness warrior battles lupus and fibromyalgia
'My mom noticed a hole above my tailbone she could fit her pinky into. The doctors told her, 'As long as it's covered with skin, it's nothing to worry about.': Woman with spina bifida and fibromyalgia suffers from 'back attacks' and 'wild symptoms'
Provide hope for someone struggling. SHARE this story on Facebook to let them know a community of support is available.