"My name is Ashley and I've been diagnosed with migraine since the young age of five. They have become chronic since my mid-twenties. I'll be 34 in March, so it's safe to say most of my life has been filled with migraine. As much as I try to escape this debilitating neurological disease, it is very much a part of me. What exactly is chronic migraine, you ask? Chronic migraine is defined as having fifteen or more headache days per month over a three-month period. This has been my reality for a number of years. But how did it all start? Like I mentioned before, growing up, my migraine was 'episodic,' meaning less than fifteen headache days per month. From my early childhood to high school, college, and beyond, I've lived with this crippling pain. What exactly causes chronic migraine? The tricky thing is no one is one hundred percent certain. There are numerous factors that come into play, such as stress, food, genetics, weather changes, hormones, skipping meals, not enough sleep, and the list goes on. As you can see, there is no 'one size fits all' for managing this illness.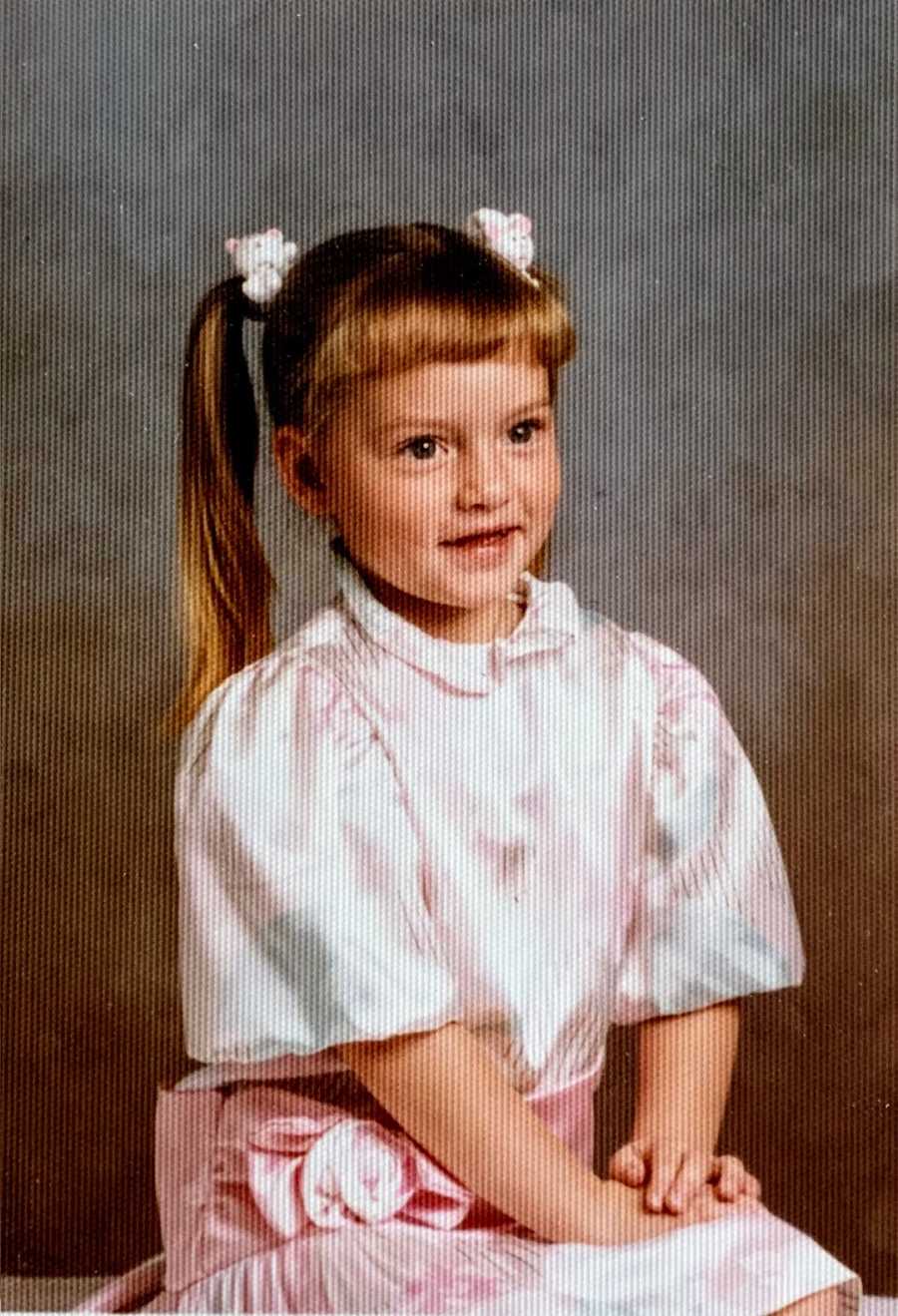 A little bit about me. I'm a small town farm girl who loves animals, plants, sewing and cooking. Growing up, I was an only child and I can't remember going to school with anyone else who suffered from migraine attacks or talked openly about them. In elementary school, my mom would talk to my teacher at the beginning of the year, explaining that I suffer from severe migraine attacks and to keep some children's Tylenol for when I need it. There would be countless times lying in the dark sick room of my school, my head absolutely in splitting pain, or hovered over the toilet and severely sensitive to all light and sounds. I would try and fall asleep on the school bus ride home, vomit at the end of the driveway, and collapse upon coming home. Countless times I would take medicine and my mom would have me lie down in her dark bedroom and have supper waiting for when I awoke. Time, sleep, and sometimes medication would bring me relief.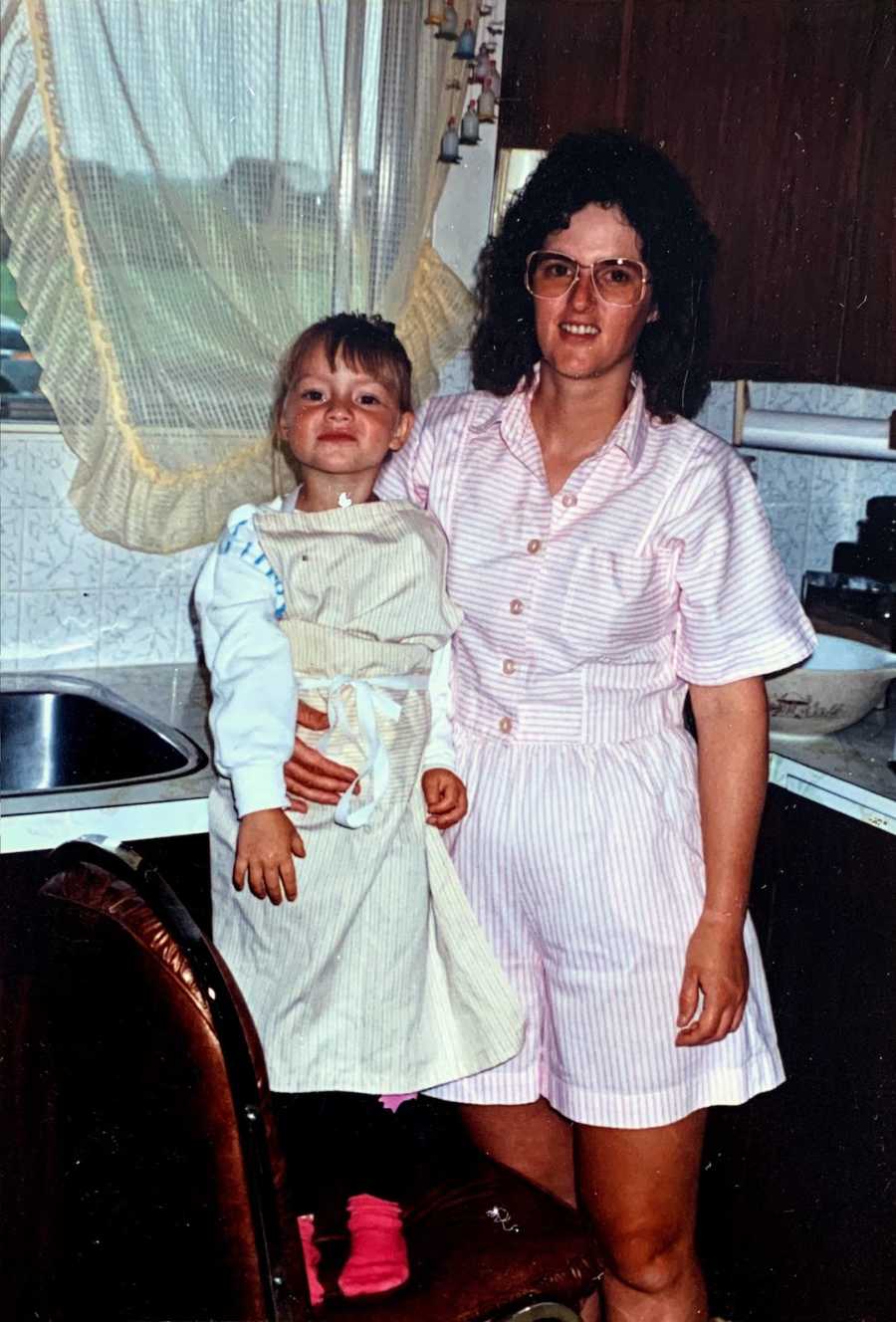 As I went through junior high to high school, I did my best trying to balance school, home life, and my migraine attacks. After graduating high school, I went off to Marvel College to become a hairstylist. Again, there was no escape from the earth-shattering head pain and all the symptoms that go along with having a migraine. Like any young person, I enjoyed starting my career, decorating my own apartment, and living out my dreams. As you can imagine, working in a salon with bright lights, loud noises, and chemicals was challenging with my migraine attacks. There would even be times in between clients I'd go lie down in the salon's waxing room, in the dark, and try and get the pain under control. After working in the salon for several years, I needed a change and opted for a quieter office job. I thought there would be no harsh chemicals, no loud noises, and I could dim the lights. My computer even had an anti-glare screen on it. I tried so hard to escape my pain, but its grip just got tighter and tighter.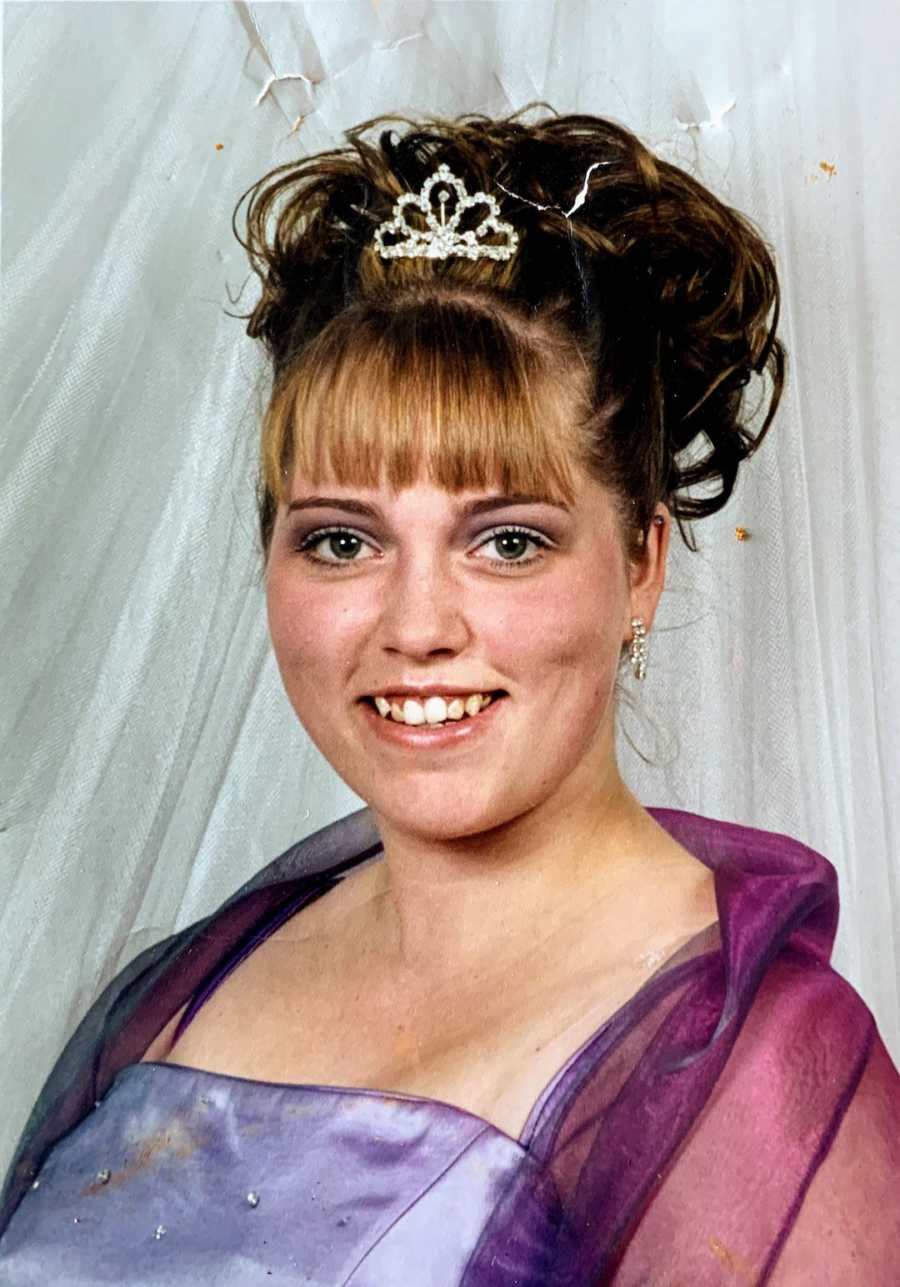 In 2016, I took a medical leave from my job. I was an absolute mess and at my breaking point. Emotionally, physically, and mentally. With daily chronic pain, it exasperated my depression and anxiety. It felt like my pain was spiralling out of control and I ultimately had a breakdown. My workplace I once loved so much felt as if it had turned against me because of my migraine attacks. Even with taking a break from my full-time job, the pain was not going anywhere. I left my job for good and began focusing on my health full-time. After going from doctor to doctor, having all kinds of tests, I still couldn't figure out what was going on with my body. Again, I saw more neurologists and no one could seem to explain why I was suffering from daily migraine attacks.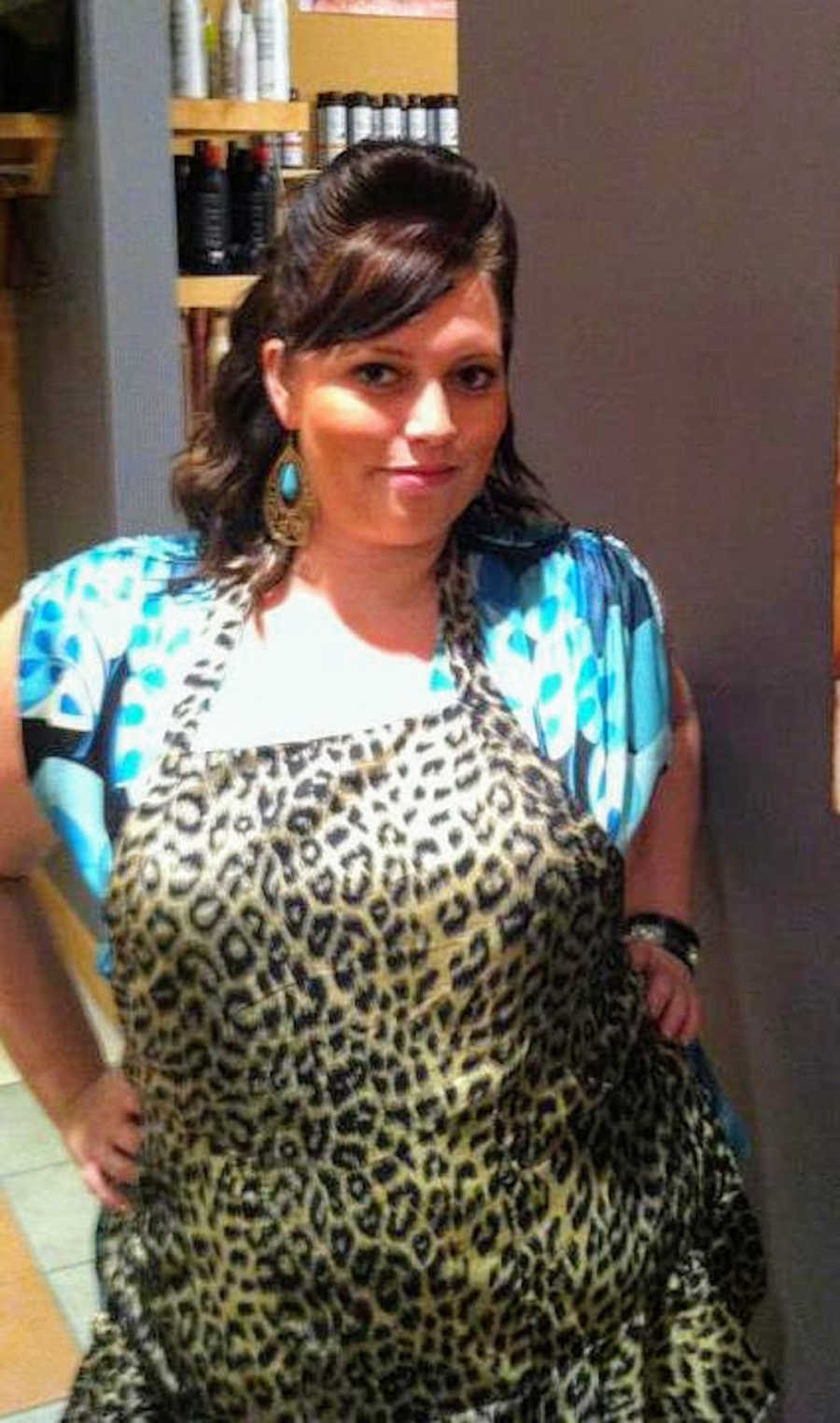 One weekend, the pain was so bad I went to a 'non-emergency' health center desperate for help. I was admitted for the evening and was given an IV 'migraine cocktail.' The doctor who happened to be working that night, she was my guardian angel. She knew of a fantastic neurology clinic in my city, and I remember her saying, 'I don't think you have just one type of headache going on, but rather multiple headache disorders going on at once.' Fantastic!! I took this news to my doctor and patiently waited for my referral. The phone call came sooner than I expected, and I was delighted and feeling so hopeful. I met with Dr. John and again more tests were to be done, which I expected. Thankfully, all my results came back perfectly normal; however, I received a diagnosis I had never heard of before. Chronic migraine. Refractory chronic migraine, to be exact. Finally, this stubborn pain and suffering had a name! I was filled with hope and desperate to do whatever necessary.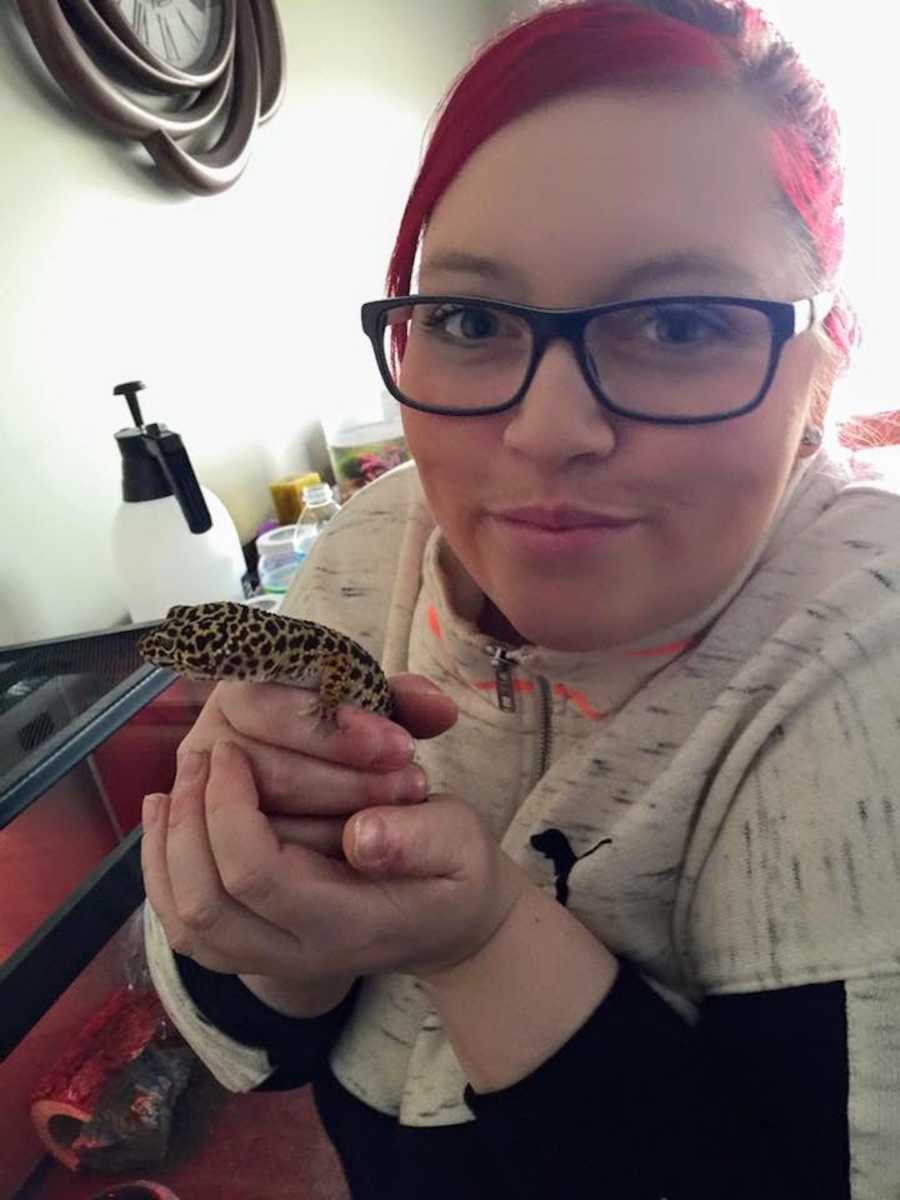 My neurologist began me on a new path of preventive medications for my chronic migraine. The list of therapies is a long one, but here goes nothing…antidepressants, anti-seizure medications, blood pressure pills, nerve pain meds, botox injections, nerve blocks, nasal sprays, triptans, migraine injections, massage, acupuncture, and I could go on and on. No matter how hard I researched, asked questions, watched my diet, and avoided all triggers, the pain was there. Every single day, showing up and not letting go. Being in chronic daily pain takes an emotional toll on a person. Despite having a loving spouse and family, I felt absolutely isolated and lonely. I'd never heard of anyone besides myself suffering from 'chronic migraine.' Middle of November 2018, I thought I'd go out on a limb, and created an Instagram account documenting my illness, in hopes of helping one other sufferer not feel alone.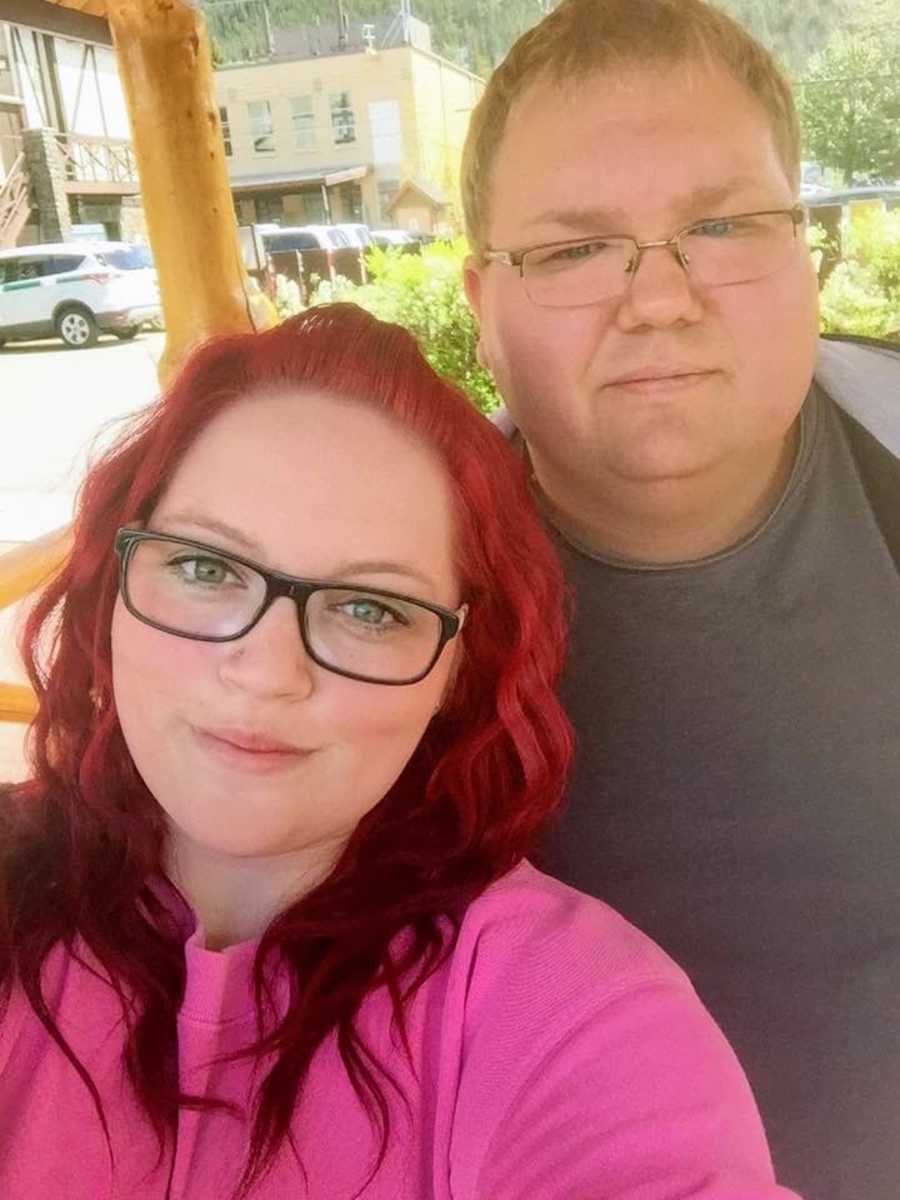 What happened next was unbelievable and felt surreal. I began finding, connecting, and chatting with others exactly like me! Finally, there were others like me from all over the world. I was in shock; in a world of feeling so alone and misunderstood, I could be myself, be heard, and find acceptance. Though being countries apart, I have found a sisterhood in many other chronic illness warriors. It had taken me a long time to find the inner courage to speak so openly about my illness. Knowing I was helping others, sharing my story, and helping to bring awareness to this invisible illness was all the while worth it. I was taken back at the amount of people who were suffering in silence, feeling like they had nowhere to turn and the world had turned its back on them. As I became more and more comfortable, I opened up about my depression and anxiety. It seems as if chronic migraine, depression, and anxiety are all deeply connected.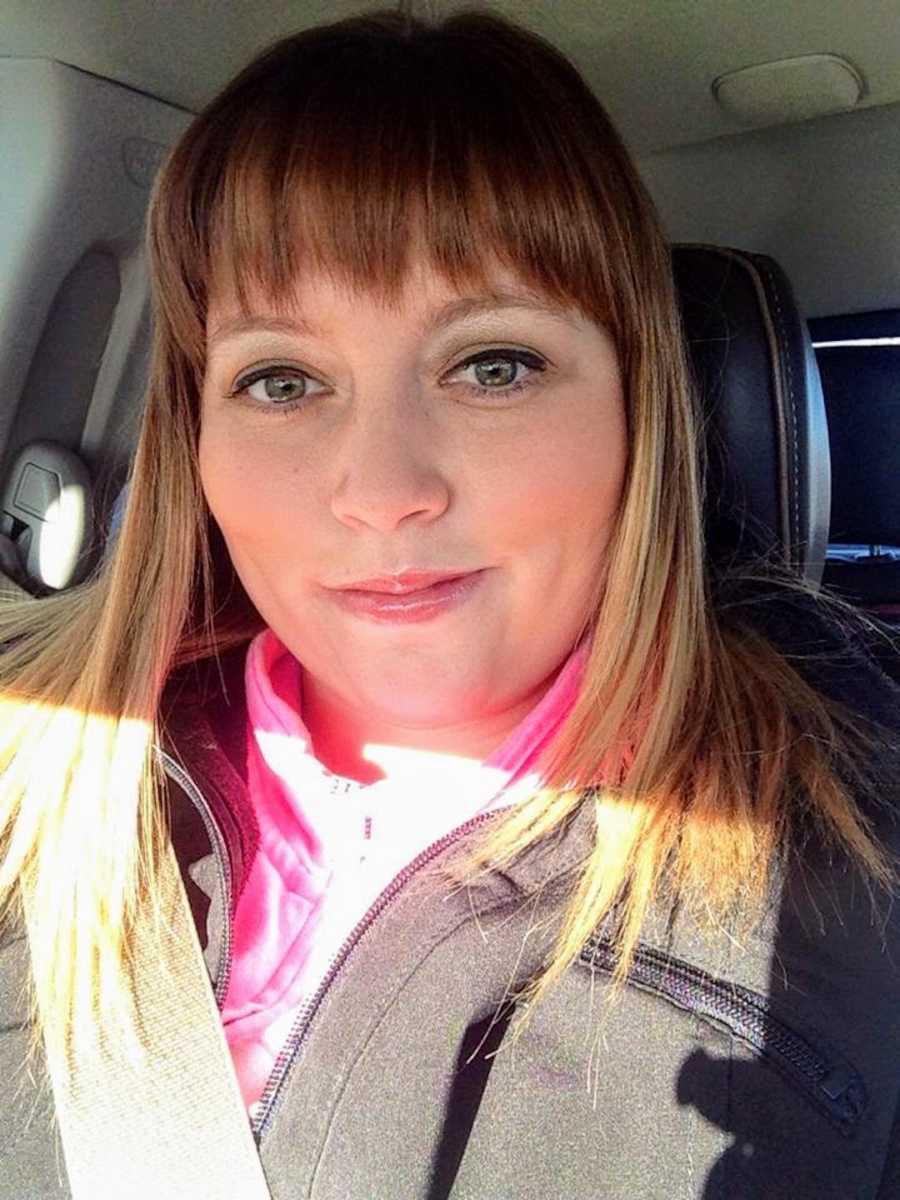 Nothing could replace the love and support from my family, but I could finally speak the same 'migraine language' as countless others. This illness, one that made feel such a deep shame, misunderstanding, and like I didn't belong, helped me blossom and become stronger than ever. I now have close migraine friends whom I chat with daily and weekly. Even if it's just checking in on one another, sending a silly meme, or sending a virtual hug. As I get older, this illness and I face new challenges together. Like wanting to start a family, despite living with chronic migraine, and having a career again. This summer, I have been home-bound for five years. My goodness, that's a long time when I really stop and think about it. I won't sugarcoat it. There are hard days. Days when I struggle to do the bare minimum and participate in life. Days when the migraine pain, depression, and anxiety is so heavy I feel suffocated. When all you can do is surrender, succumb, and let go.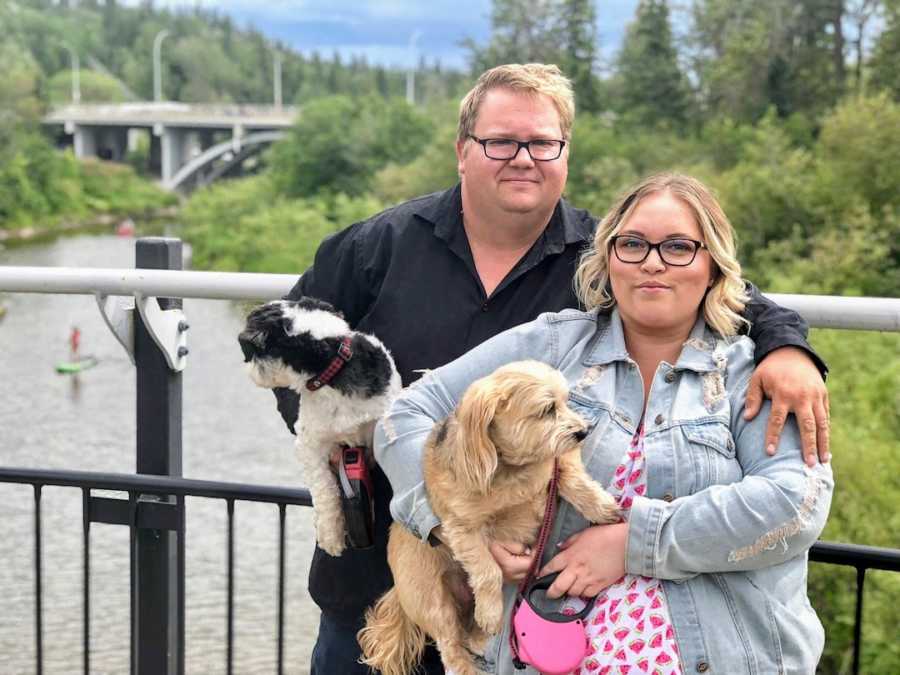 Growing up, my mom suffered from fibromyalgia, so I'd like to think I inherited her 'strong genes.' Sometimes, being strong means being honest with yourself and others. Asking for help and taking care of your own needs. Words cannot explain how lucky I am to have such a loving, supportive, kind, and empathic spouse. The majority of our relationship has been me sick and in pain. Though he may not fully understand everything I battle on a daily basis, he shows up no matter what, is patient, and loves me and my chronic migraine, as well as everything living with a chronic illness entails. This journey has been the farthest thing from easy and a smooth ride. There will be days when you have to take the pain hour by hour and minute by minute. You will dig deep and find a strength inside yourself you didn't know was even humanly possible.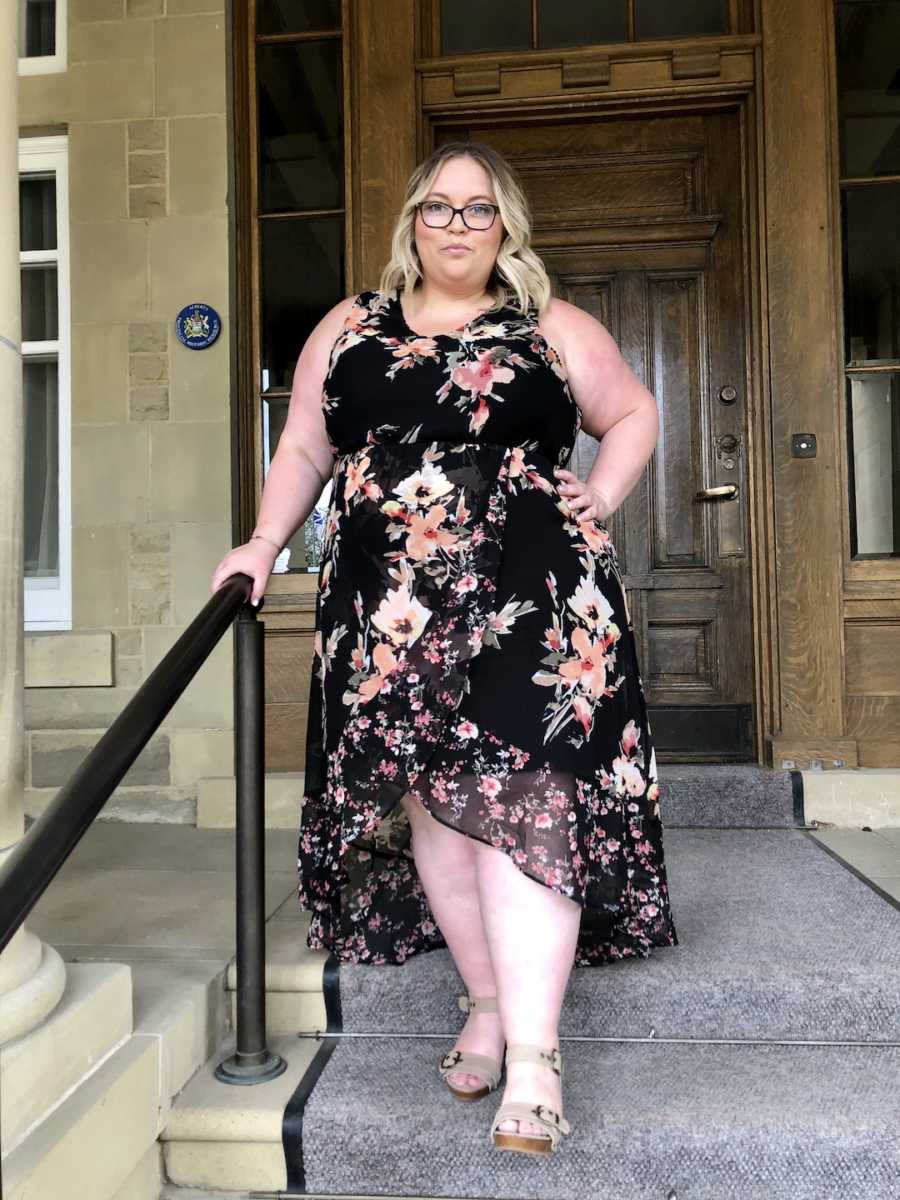 If I can pass along some advice, I would say this: you are so much more than your chronic illness. You may have chronic migraine, but it does NOT have you! I have this one quote saved in my phone's notes and I give it a read when I need an uplifting: 'For when depression feels overwhelming. Depression is also smaller than you. Always, it is smaller than you, you do not operate within it. It may be a dark cloud passing across the sky but—if that is the metaphor—YOU are the sky. You were before it. And the cloud can't exist without the sky, but the sky can exist without the cloud.'—Matt Haig. Never stop asking questions, researching, and being your own number one advocate. When you are fighting so very hard and feeling weak, those are the days we are fighting our hardest. Please know you are not alone. There are countless others just like you and I, fighting an invisible battle each and every day.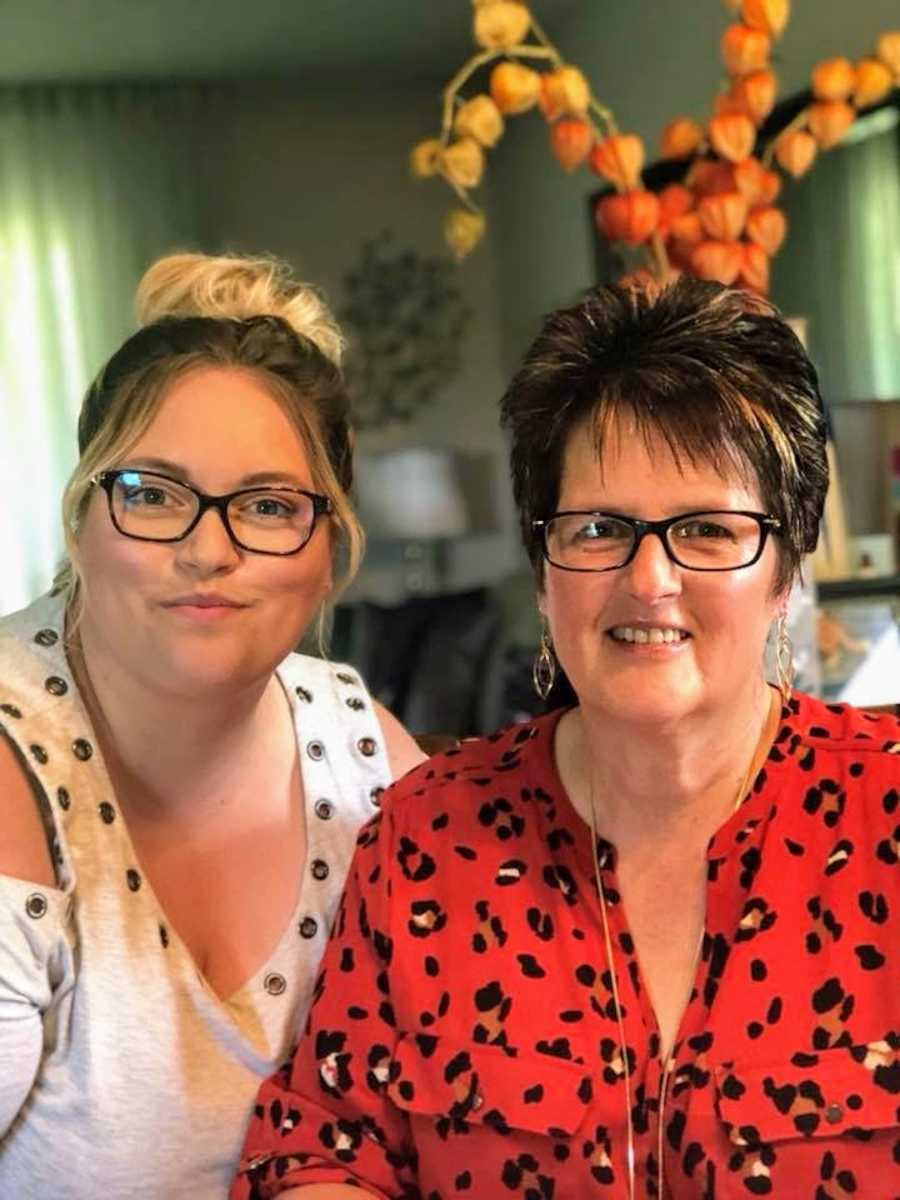 Never stop pushing your doctors to try new treatments, and please remember this illness is not your fault. I hope by sharing my story and struggles you may find comfort, inspiration, and belonging. If you had told me five years ago I would be a professional migraine patient and advocate, I don't think I would have believed it. With time comes great courage, finding your own voice, and using it to change the world. Your worth is not defined by your career, how much you can do in a day, or how much money you have in the bank. I feel like I have so much more to say to you all, but my chronic migraine brain fog has me at a standstill. If you ever need someone to listen, talk to, or need a shoulder to cry on, my DMs are always open. Thank you for letting me share my story and struggles with you all. I hope it helps you find the light at the end of your tunnel. Here's to living our best lives, despite chronic migraine."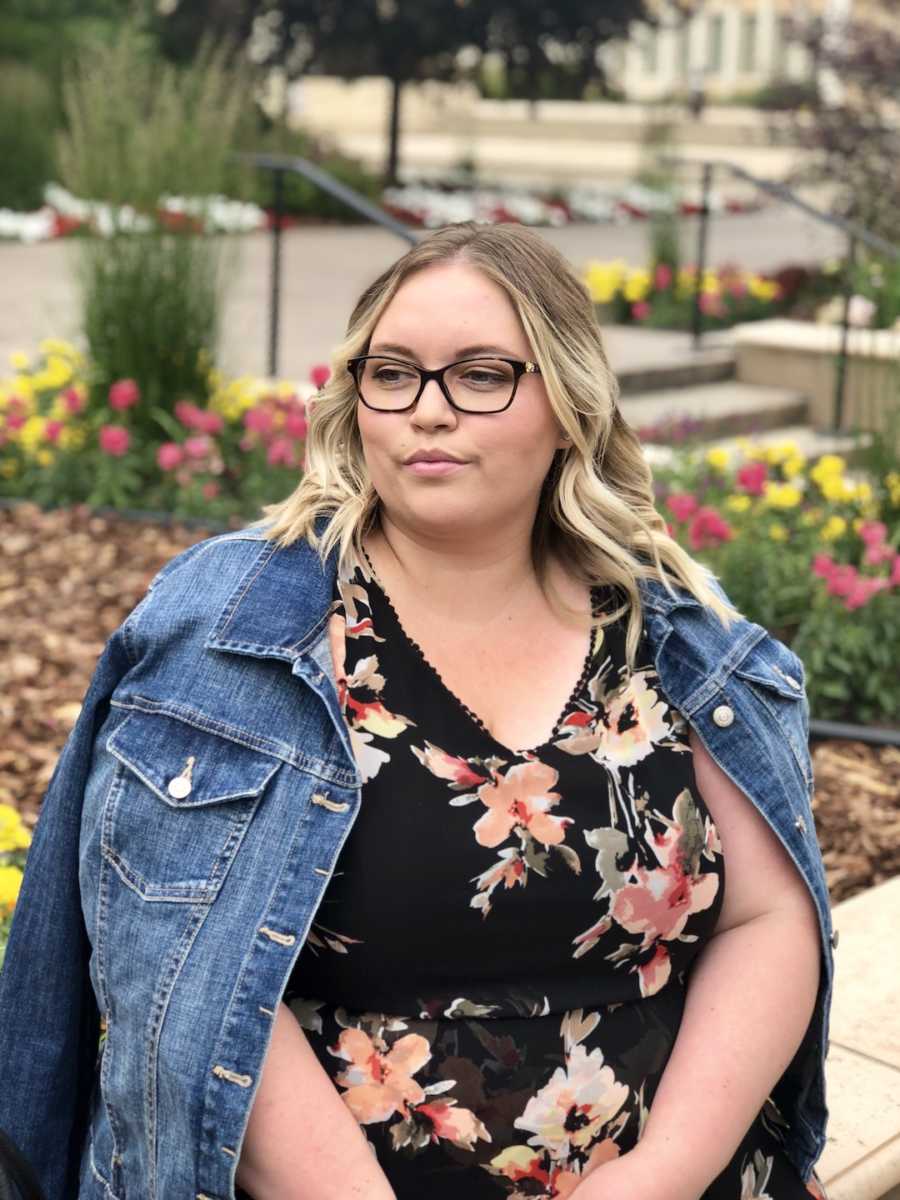 This story was submitted to Love What Matters by Ashley of Edmonton, Canada. You can follow her journey on Instagram, Twitter, and TikTok. Submit your own story here, and be sure to subscribe to our free email newsletter for our best stories, and YouTube for our best videos.
Read more stories from chronic illness warriors:
'We're letting you go.' I was too sick to work. They bullied me for months and couldn't handle my illness.': Woman fights for mystery illness diagnosis, 'I am chronically strong'
Do you know someone who could benefit from this story? SHARE this story on Facebook to let others know a community of support is available.