"We were 20 years old. I was a freshman in college and my husband was an industrial worker. We got married in the spring of 1998 and set out to start our family. One year later, I was pregnant and expecting our first child, a precious baby girl. Taylor was born in April of 1999 and she was truly special. She was born with Down syndrome. We had to learn quickly. There were therapists, specialists, evaluations, and then there were the advocates. It wasn't easy over the years but we learned and Taylor thrived.
After years of trying, we wanted our family to grow even more. 14 years, to be exact. The doctor lowered his head to read the results and explained he had no medical explanation to why I was infertile. I was hurt and heartbroken, to say the least, but my husband stood by my side. We didn't let the news deter us from our hopes of having another child. I remembered the Feed the Need commercials I'd seen as a little girl, thinking to myself these children need a family they deserve a family. We by no means could afford an international adoption but we could give a home to a child right here in our very own community.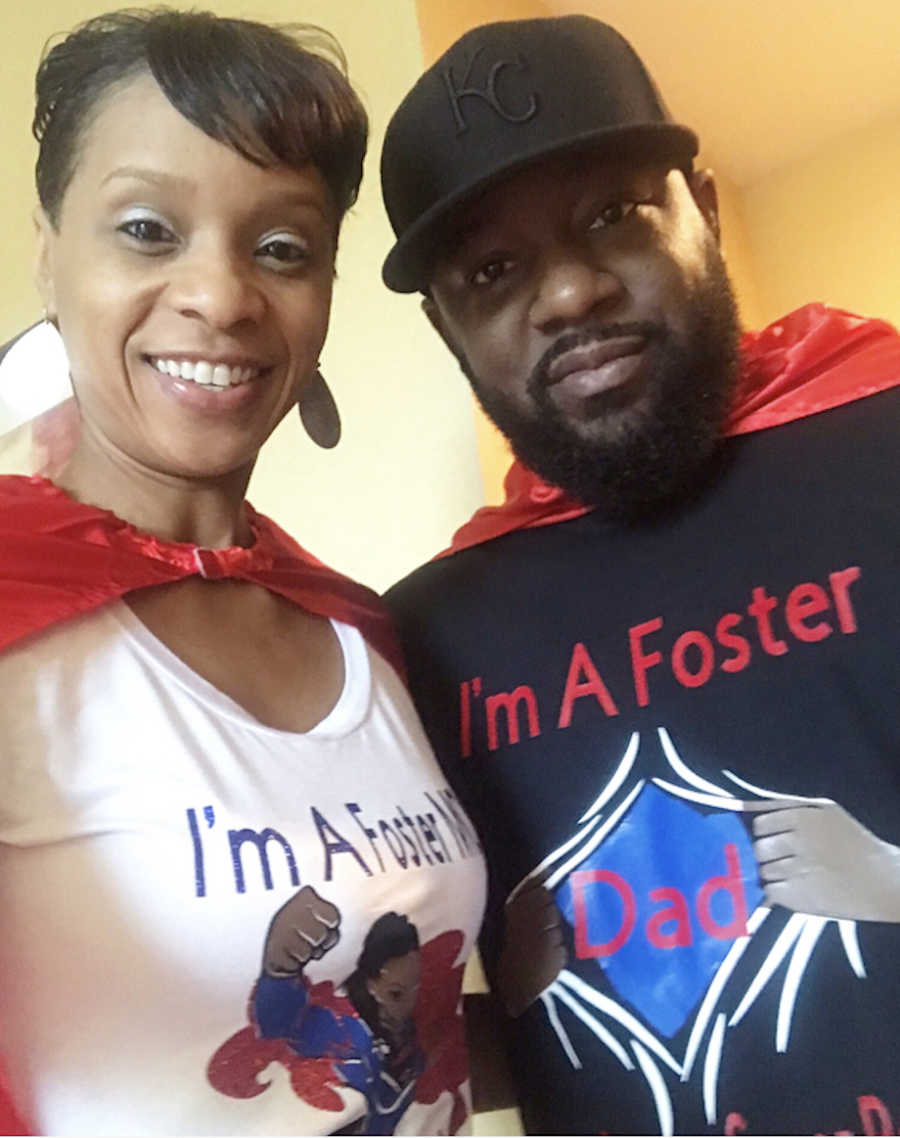 As an Early Childhood educator myself and my husband a business owner by day and pastor by calling, we began our foster care journey. We filled out all of the paperwork, leaving only one question blank. We didn't check which race we would prefer. We took all of the training classes and prepared ourselves, or so we thought. It was four weeks of waiting by the phone, looking at my cellphone constantly and checking to make sure I hadn't missed a call from Children Services. It was the longest four weeks of pure anxiety I'd ever experienced.
Then it happened. We finally got a call. It was for an eight-month-old little boy. 'A little boy with dark brown hair and blue eyes' is how the caseworker described him said as she read the details off of the paperwork. Then she paused. 'He's white,' she said. 'Do you guys think this will work?' she asked.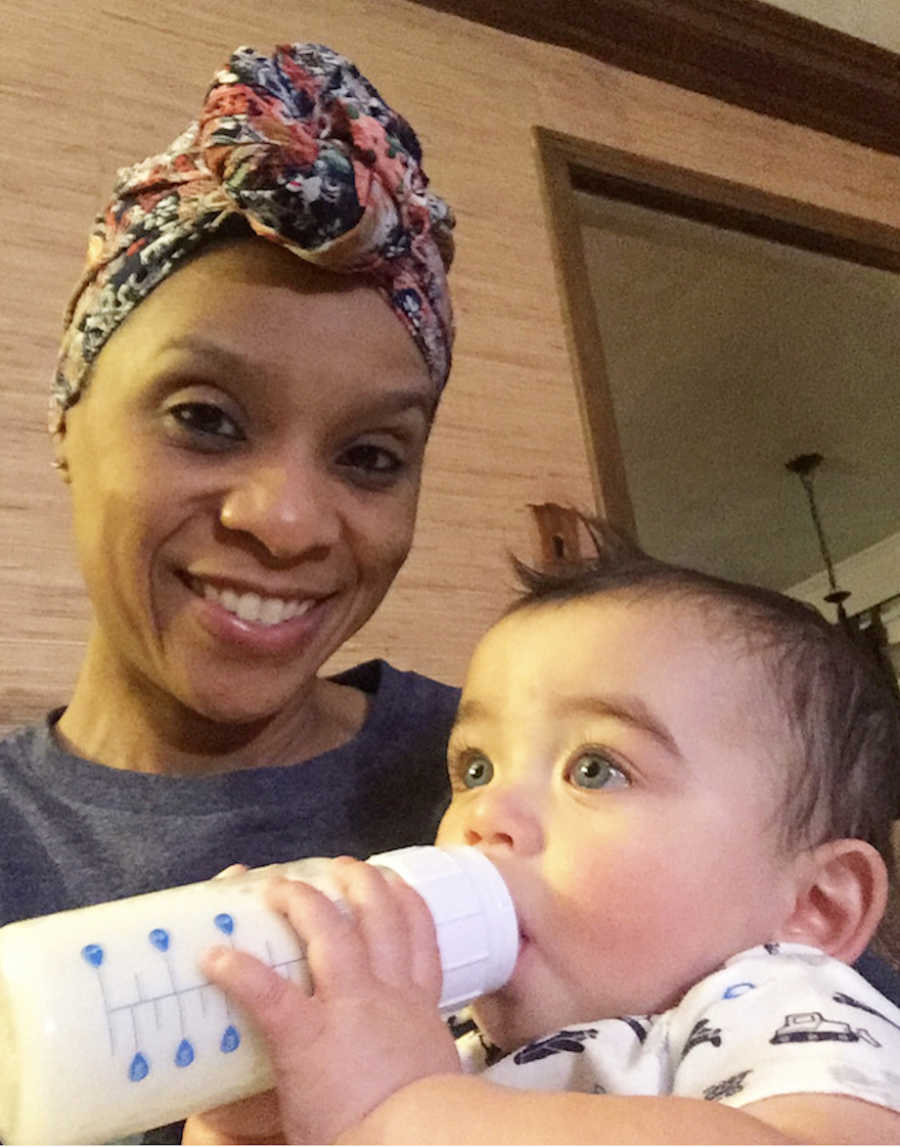 Here we are, African American, and he was Caucasian. Without hesitation, we said yes. We were overjoyed! I frantically ran through the house trying to make sure everything was perfect. Then the doorbell rang. The caseworker stood there, holding him. He had the brightest blue eyes and chubby cheeks. He was perfect. I tried to listen as she read the details of his case but apparently, I must have missed something. She never mentioned what we would have to endure in the time to come. Nevertheless, we were thrilled we were officially foster parents.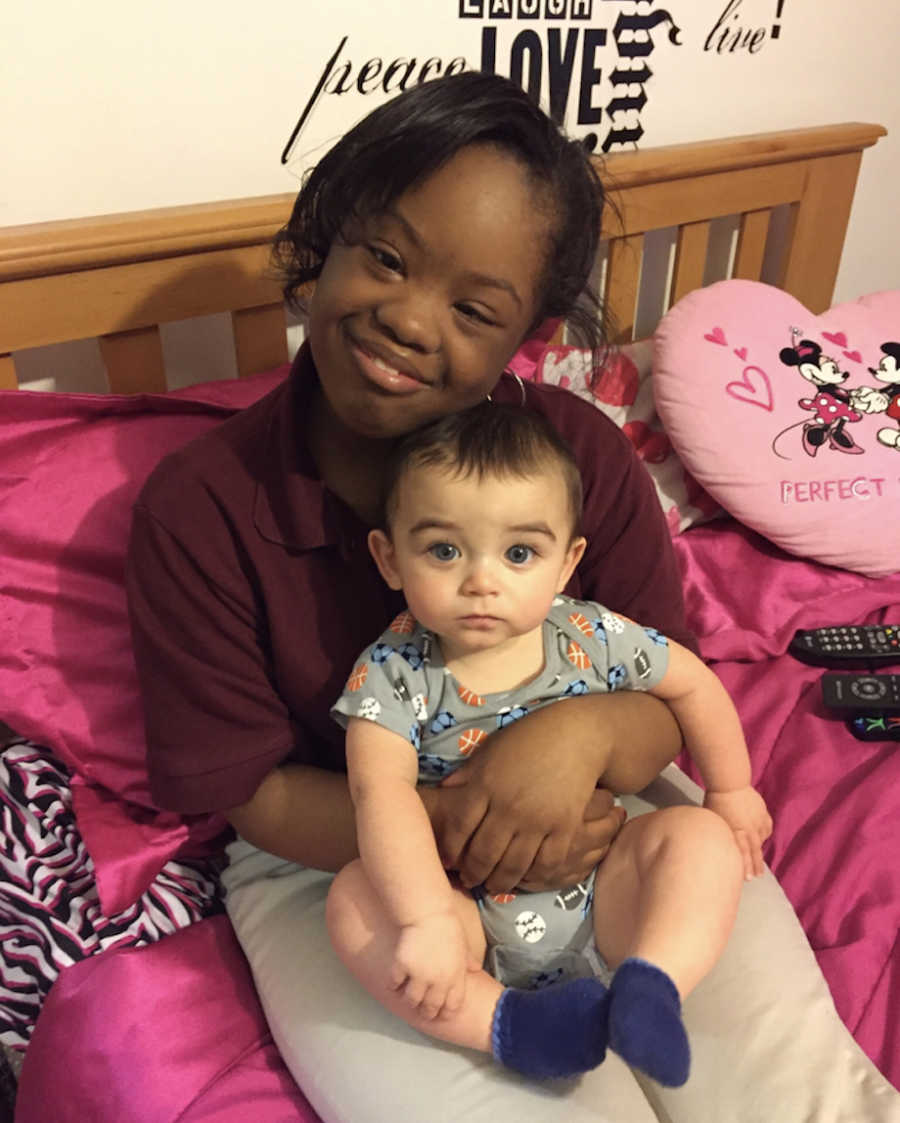 It only took one day into being foster parents before we'd learn just how different we were. Being African American in the south with a Caucasian foster son, who knew we would draw so much attention? It was supposed to be a simple trip to the local market to pick up some things for the baby. I strapped him in the basket and our first encounter would unfold in the produce section completely catching me off guard. 'You must have paid a pretty penny for him,' the older white gentleman said as he looked me over. I was in shock, speechless the nerve. I simply shook my head and walked away. This would be the first of many instances over the years.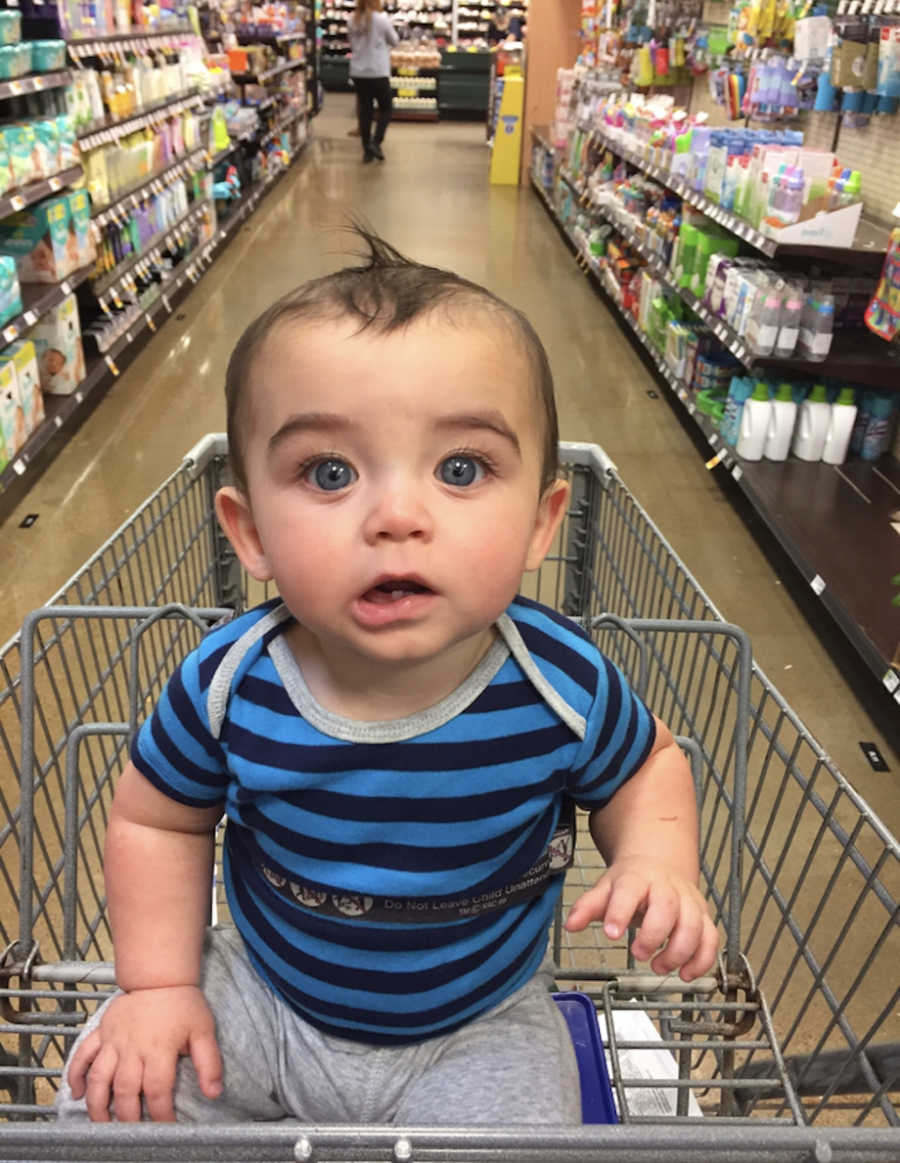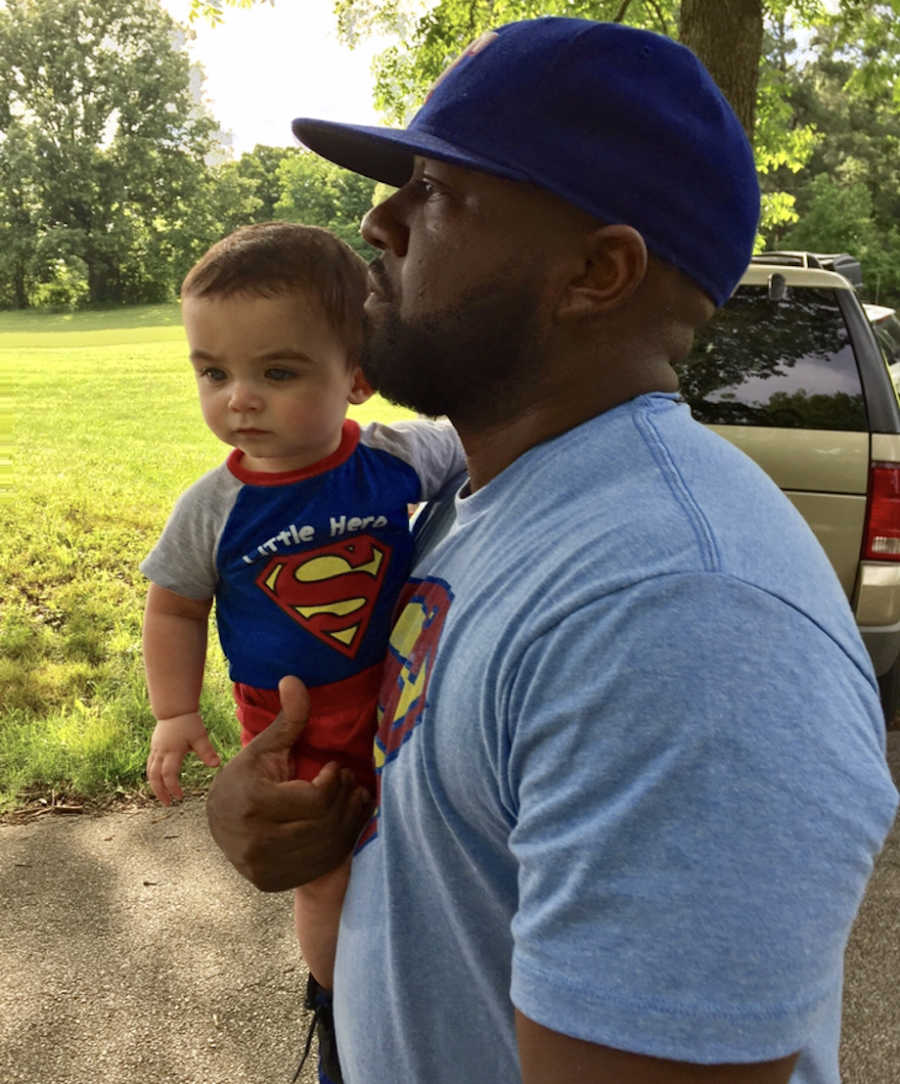 We'd just gotten a dose of the glares, stares, double-takes, and stares from others. I'd learn to take each opportunity differently: some I could teach about foster care, the need for families, the diverse group of children in need of a home and others, I'd have to just walk away from. Five months after David came into our home, we received another call. This time I asked more questions. It was for a six-year-old African American boy. We said 'yes' again with no hesitation. He had the deepest dimples and the biggest smile that could light up a room, and now he was apart of our family. This time, with Dwayne, there were no onlookers. Everyone just automatically assumed he was our biological son.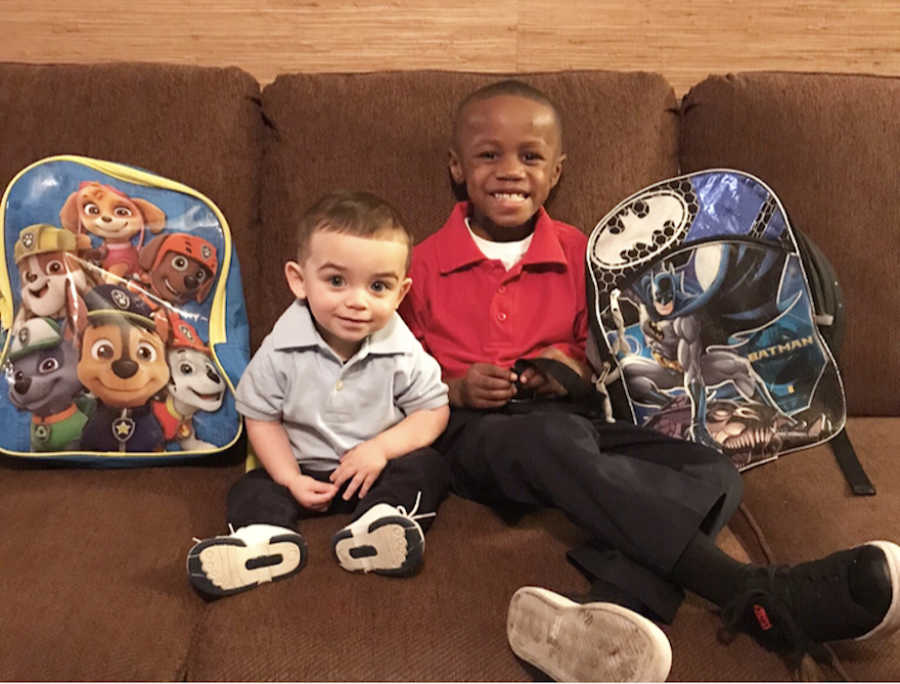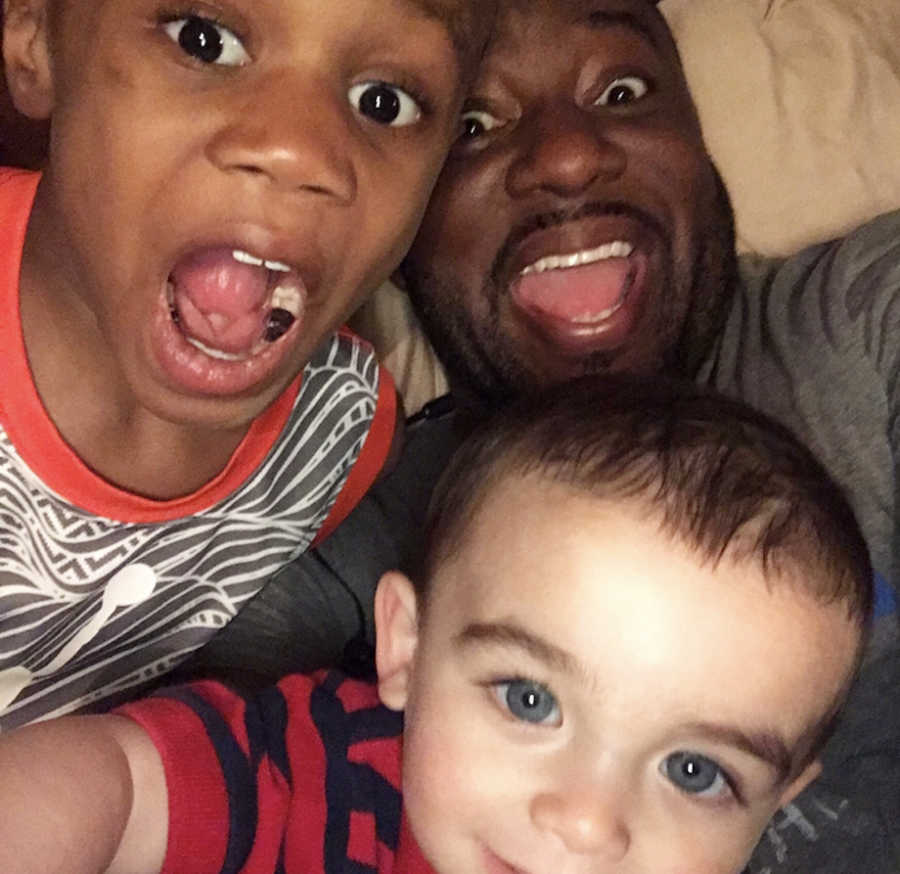 As the months went on, we moved toward adoption. The adoption was pending, not towards David's case but towards Dwayne's. We didn't understand it. David had been with us much longer and both cases were eerily similar. Dwayne's case was pushed fast and the adoption happened in what seemed like overnight. Whereas with David's case, every 'I' had to be dotted and every 'T' had to be crossed. This couldn't be happening! Was this really happening? Everyone involved saw what was happening. Everyone knew what was happening but no one said a word. You see, having our daughter, Taylor, taught me so much. Those advocates taught me to use my voice. Those advocates taught me to speak up for the rights of children.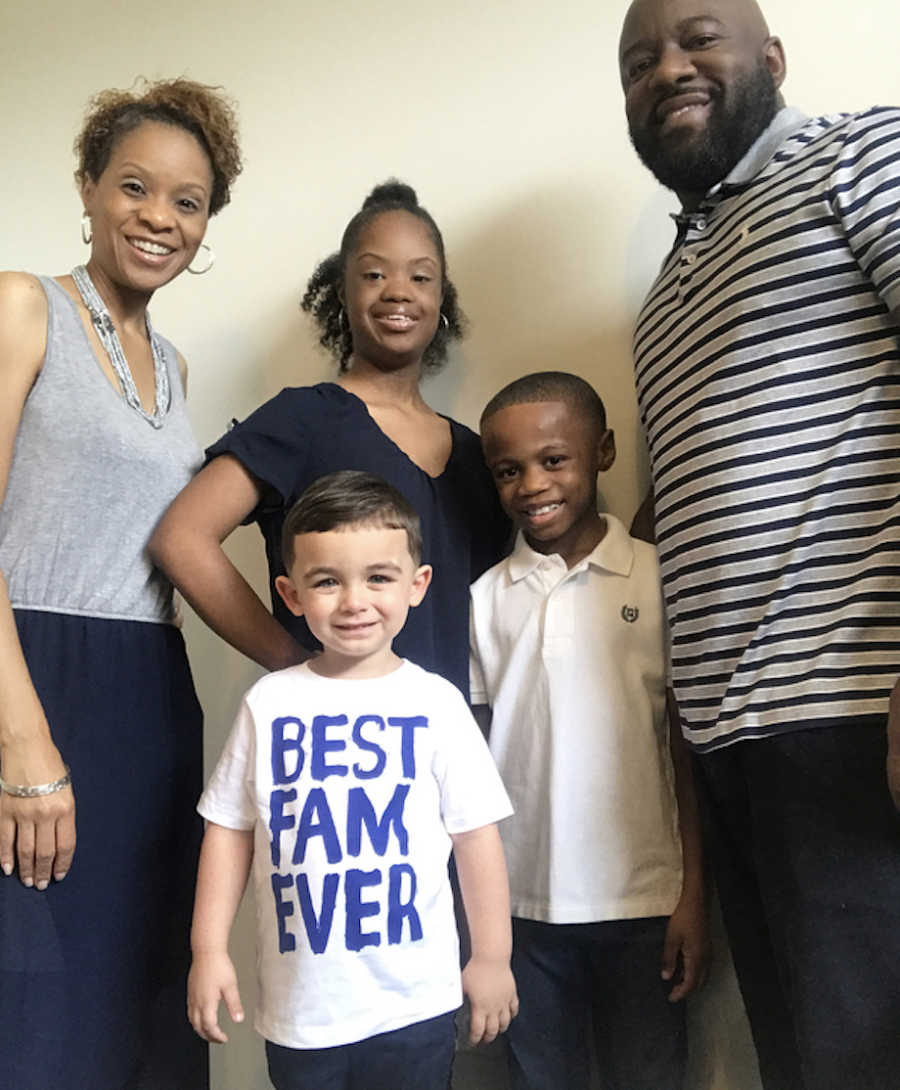 Those advocates taught me to stand up for those who couldn't speak up for themselves. So we did. I emailed, I called, I documented, and I fought! We fought and we fought hard for David! After all, we loved him immensely and he loved us. We were the only parents he knew. We didn't care about race. We simply cared about what was best for him. We would do everything in our power to make sure he stayed with us. No one ever said it and no one ever outwardly admitted that race was a factor. Our love was a factor too. Our love and determination to show others 'you don't have to match to be a family.' Our love for this little boy who looked nothing like us would win in the end. Our love is what mattered the most. After our start as a small family of three, there are now six of us. We officially adopted Dwayne in July of 2018 and David in February of 2019. We are currently fostering to adopt one more little one."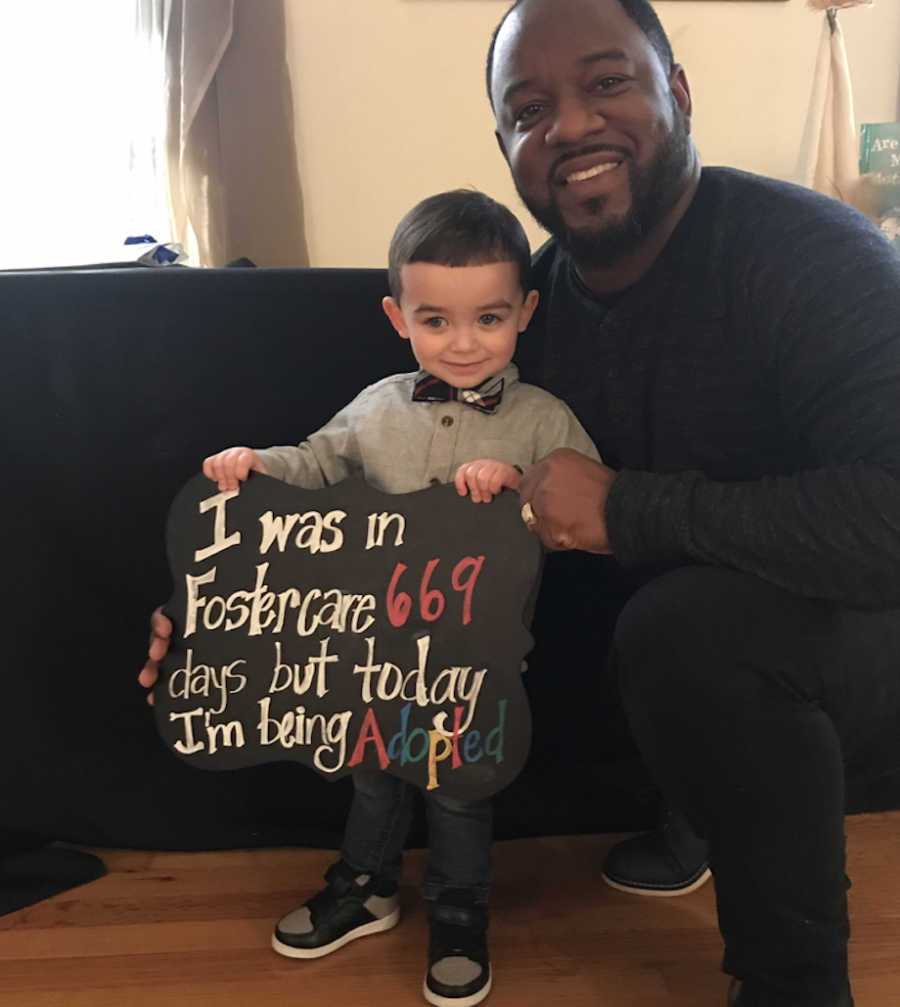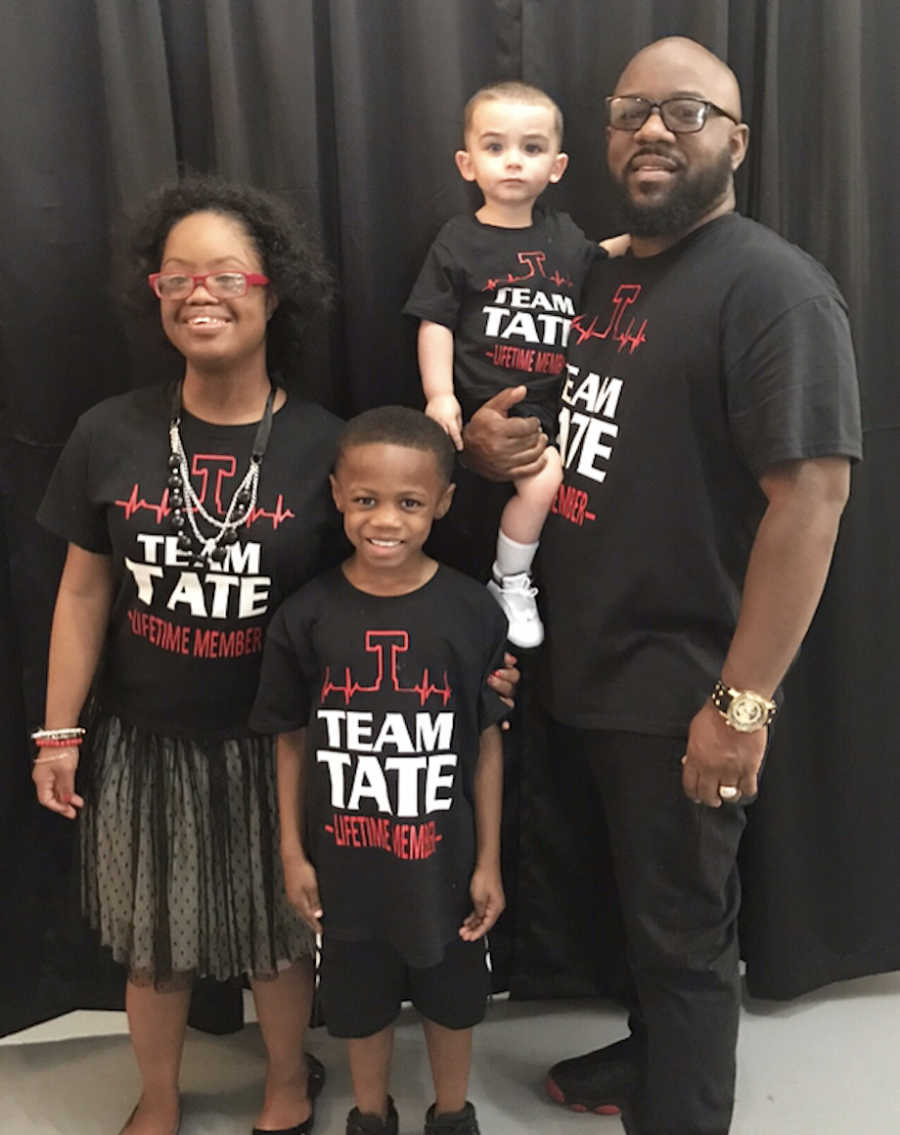 This story was submitted to Love What Matters by Mik and Tracy. You can follow their journey on Instagram. Do you have a similar experience? We'd like to hear your important journey. Submit your own story here. Be sure to subscribe to our free email newsletter for our best stories, and YouTube for our best videos.
Read more stories like this:
'Isn't it strange parenting a teen who isn't much younger than you?' My adopted son and I are 13 years apart, but to him, I'm just mom.': Mom fosters 17 children, 'They are all so worthy of love'
'You'll always have a home with us.' I'd lived in 12 different homes. This man changed my life.': Foster teen adopted by coach in college, 'He walked me down the aisle to give me away'
'This isn't the place for me. I just don't fit in.' He didn't want to be adopted. We were broken.': After foster heartbreak, couple adopt teenage boy, 'He was given to us in our most desperate hour'
Do you know someone who could benefit from reading this? SHARE this story on Facebook with family and friends.